/
Rented Apartment Bedroom Decor Plans with Wayfair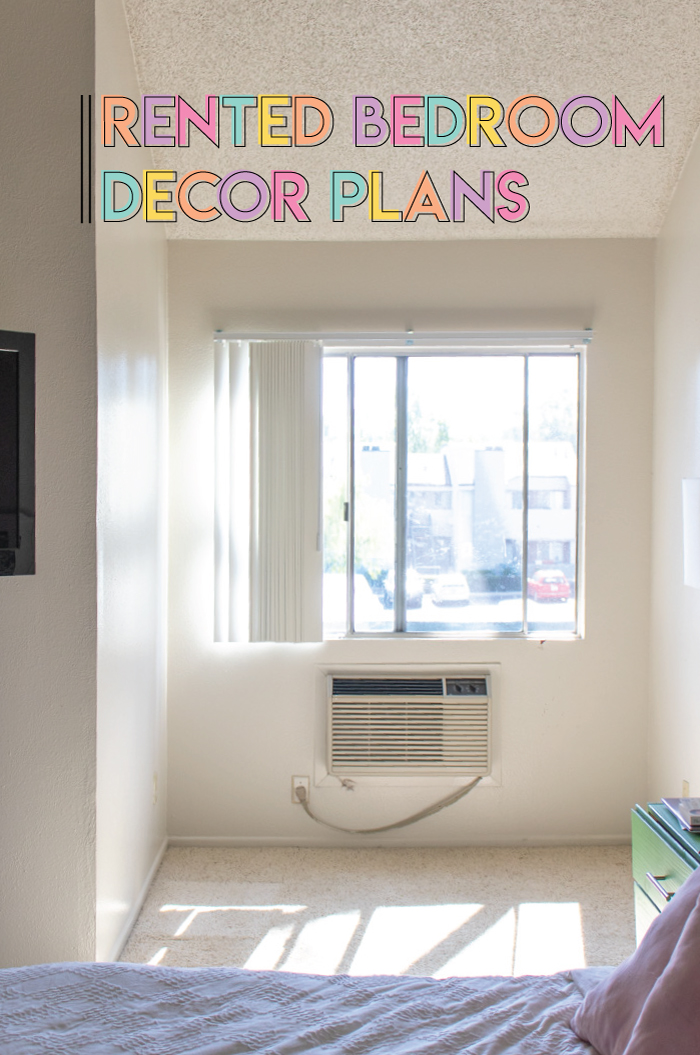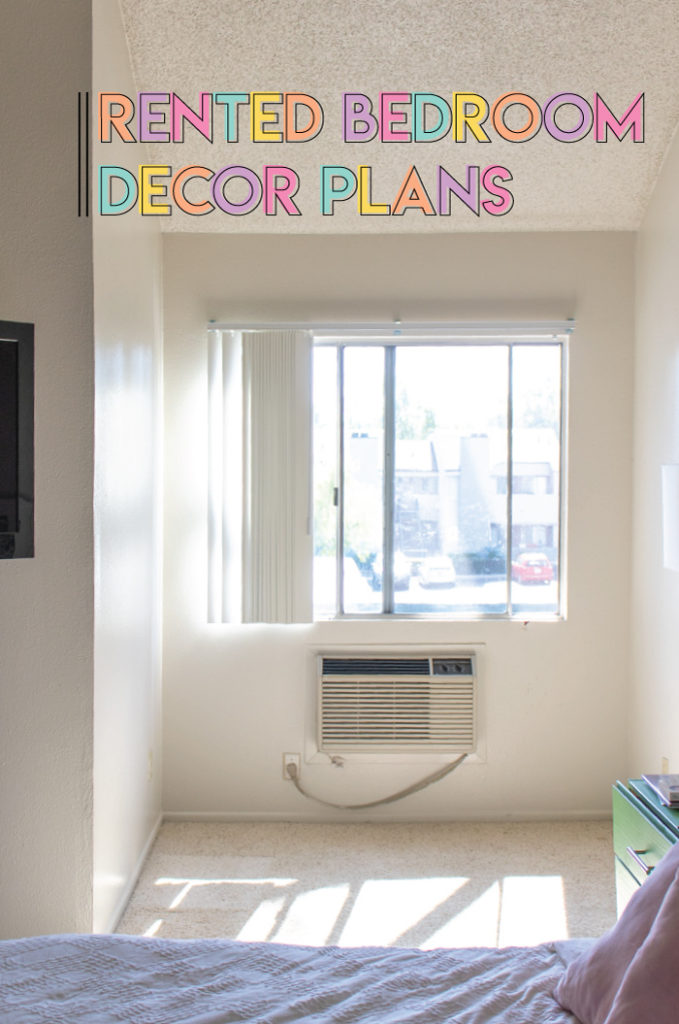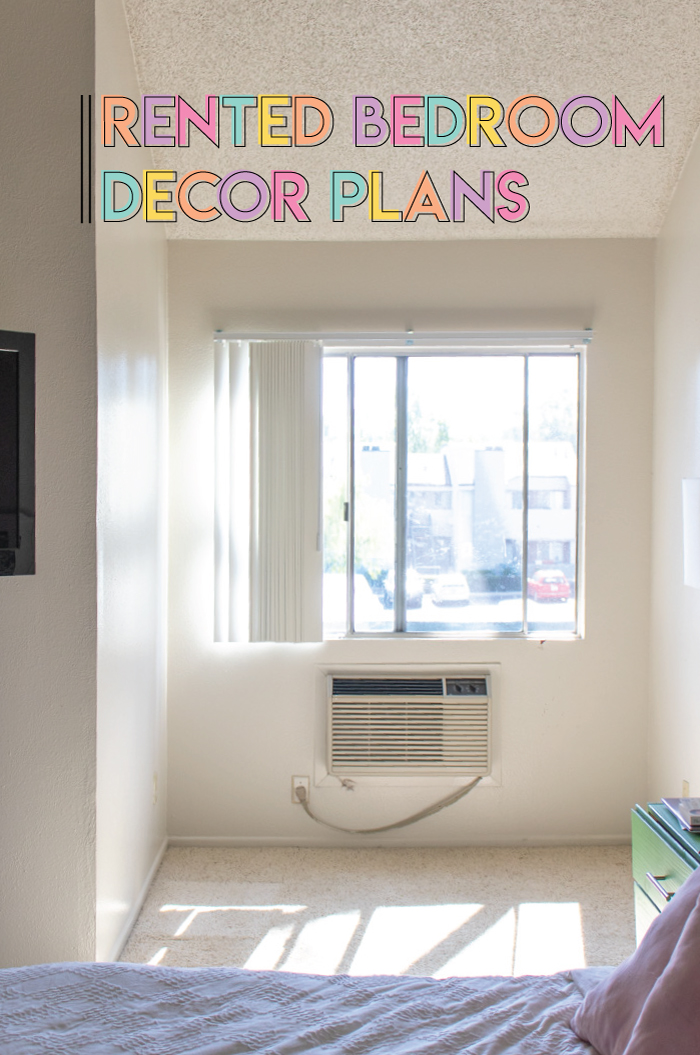 I'm excited to share I will begin working with one of favorite home shopping websites, Wayfair, this year as part of the Wayfair Homemakers Program! We moved two months ago, and I've been low-key obsessing over our rented apartment bedroom decor plans because I think having a comfortable bedroom space is the MOST important aspect of our home. After all, your bedroom needs to be comfortable and peaceful and help encourage rest! Here's what I have in mind for our rented apartment bedroom, which is a pretty funky shape to work with (yay, a challenge!). Here's what our bedroom looked like in our last apartment.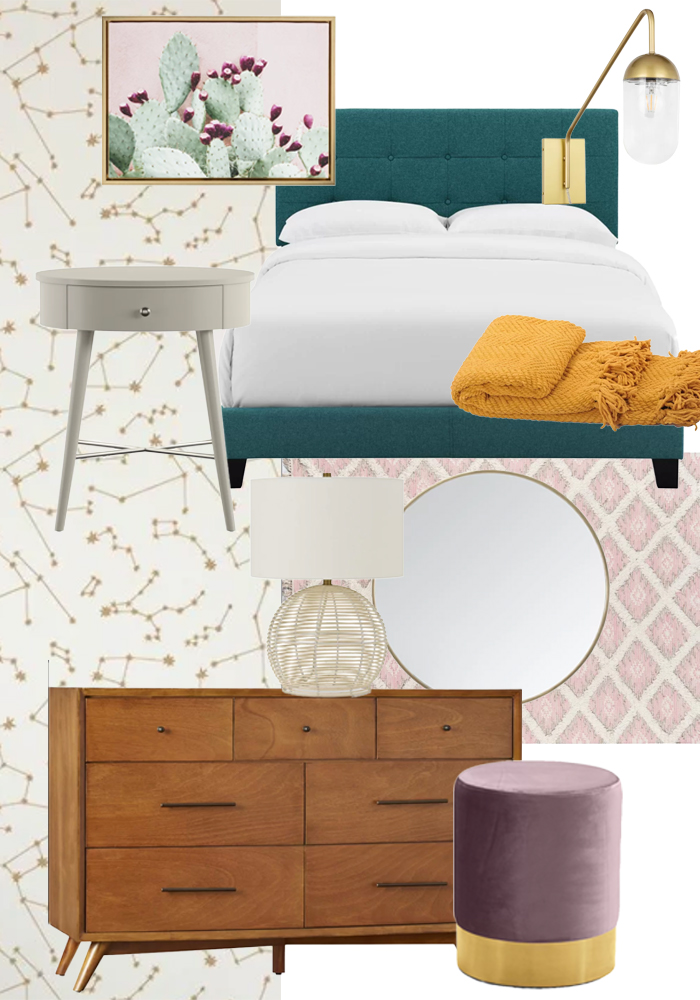 Psst, if you're a renter too, be sure to check out my most common rental mistakes and how we're striving to make a rental feel like home!
The colors that I use heavily throughout our apartment are dark teal, sage green, blush and mustard yellow. I want MORE blush, but Andrew is still not such a big fan of my use of pink in the house, ha!
I may choose to makeover our existing IKEA hack nightstands into a long dresser for the corner of our room so that we can transition to the smaller, round nightstands from Wayfair. We also no longer have mirrors in this bedroom and our bathroom is cramped, so I want to add a large round mirror above the dresser where I can do my makeup near the window. That area of the room forms a nice little nook, and I really want a comfy chair in there for an extra spot to sit, and the cats will probably adopt it as their own.
We've had our existing bed for about 5 years (originally from Wayfair and still in tip-top shape!) and I'm just ready for a change, which is why I love this teal one to add a little color within our very, very white room. It's a large space – just an odd shape – and since the bed is the first thing you see when you walk in the room, I'd like it to make a bigger statement than our current bed frame.
Lastly, the wall opposite the windows is entirely closet doors. Now that they're not mirrors (like our last apartment), I really want to cover them in removable wallpaper for a cool statement since our walls are too textured for removable wallpaper. Of course, I'll make sure there's a DIY post for that! I can't wait to continue working on our rented apartment bedroom decor through DIYs and my new partnership with Wayfair! Stay tuned for more as we try to make our rented apartment feel like home.