/
DIY Disco Ball Drink Stirrers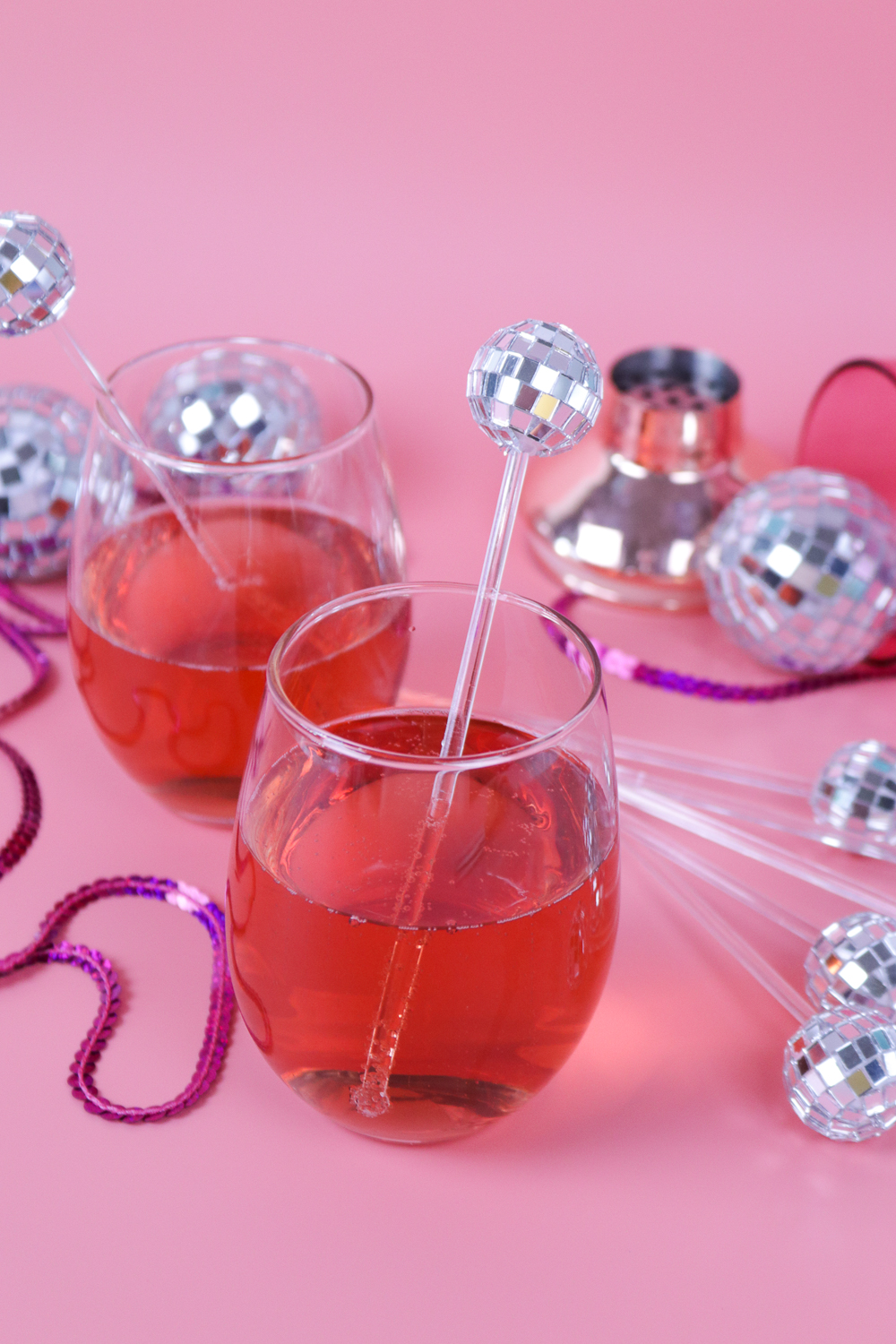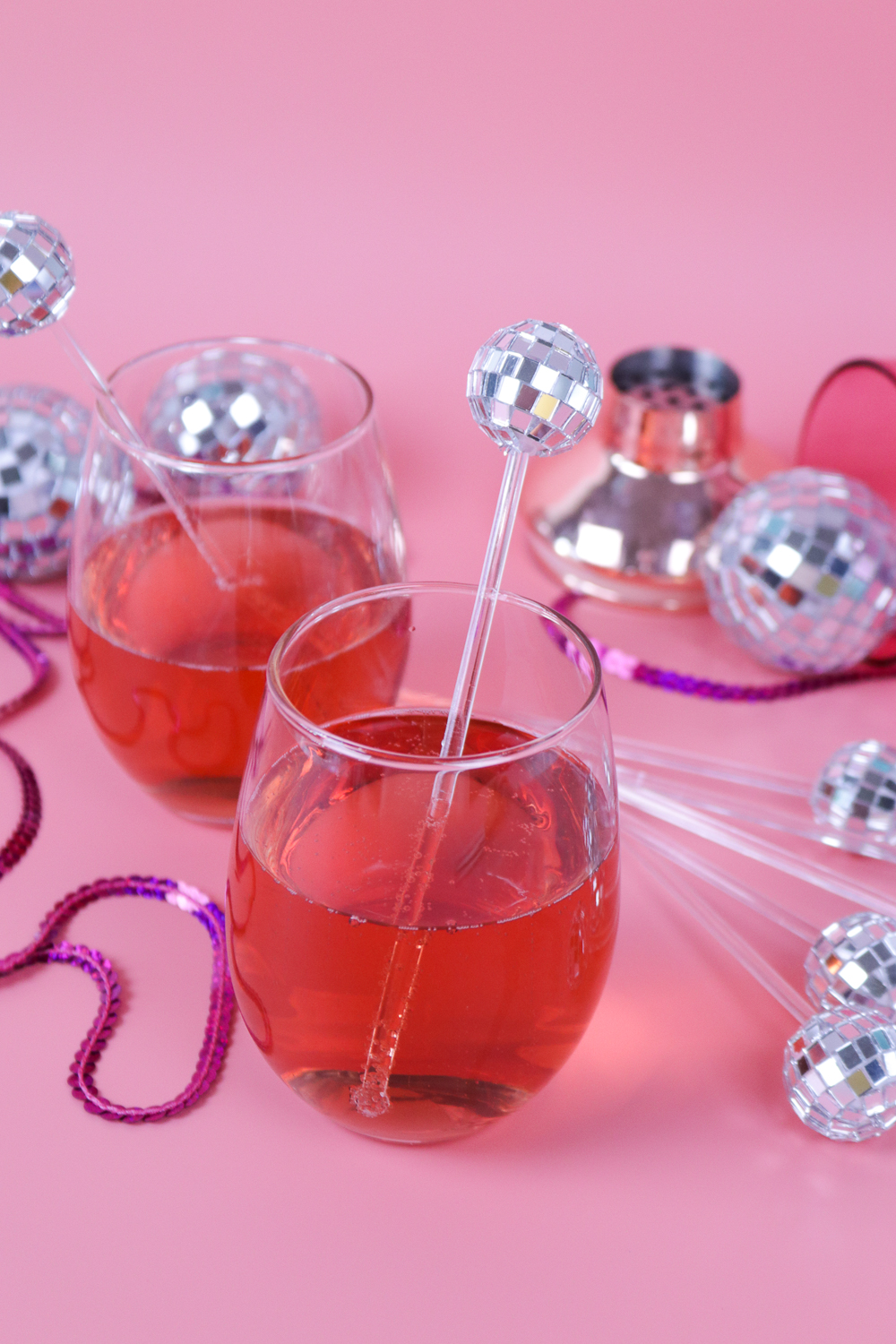 I seem to be on a disco kick lately, so I hope you don't mind…I have one more idea to end the year.
As a fun idea for New Year's Eve, I wanted to share how to make these DIY disco ball drink stirrers! Why not add some shiny disco balls to your holiday drinks, right?! No matter what you use them for, they'll add some shine and they seemed perfect for such a celebration. Plus, these plastic drink stirrers are reusable as long as you hand wash them and avoid the disco ball top. After a quick Amazon order (thank you, Prime!), these were SO easy to put together.
Supplies:
I purchased the disco balls linked above because, unlike many others, they don't have a hole for hanging the balls, which makes them perfect for this project. Plus, they're made of styrofoam, so they're very lightweight.
Step 1: Wash the drink stirrers – this is just my personal preference.
Step 2: Apply hot glue to the end of the end of the stir stick that does not have a small ball and attach a disco ball, holding in place for several seconds until it dries. If using the balls linked above, you can actually break through the styrofoam for a sturdier fit (recommended).
Step 3: Repeat with as many stir sticks as you need and remove any glue strings before using.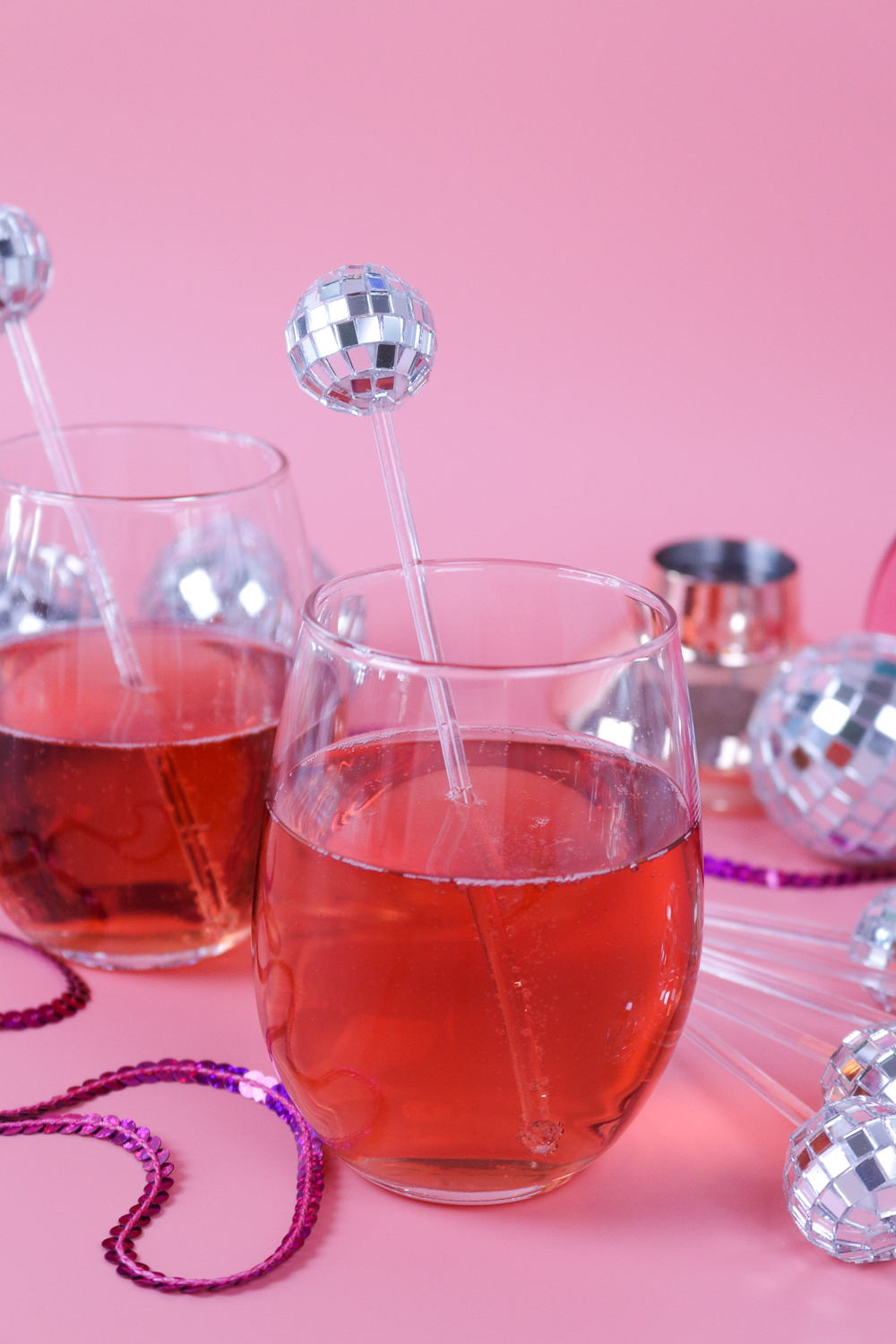 Ta-da! Easy, right? They add some fun sparkle to any drink.
Have a happy New Year!
*Note, this post contains affiliate links. These are the exact items I used.