/
Paper Ornament Lanterns for Christmas Decor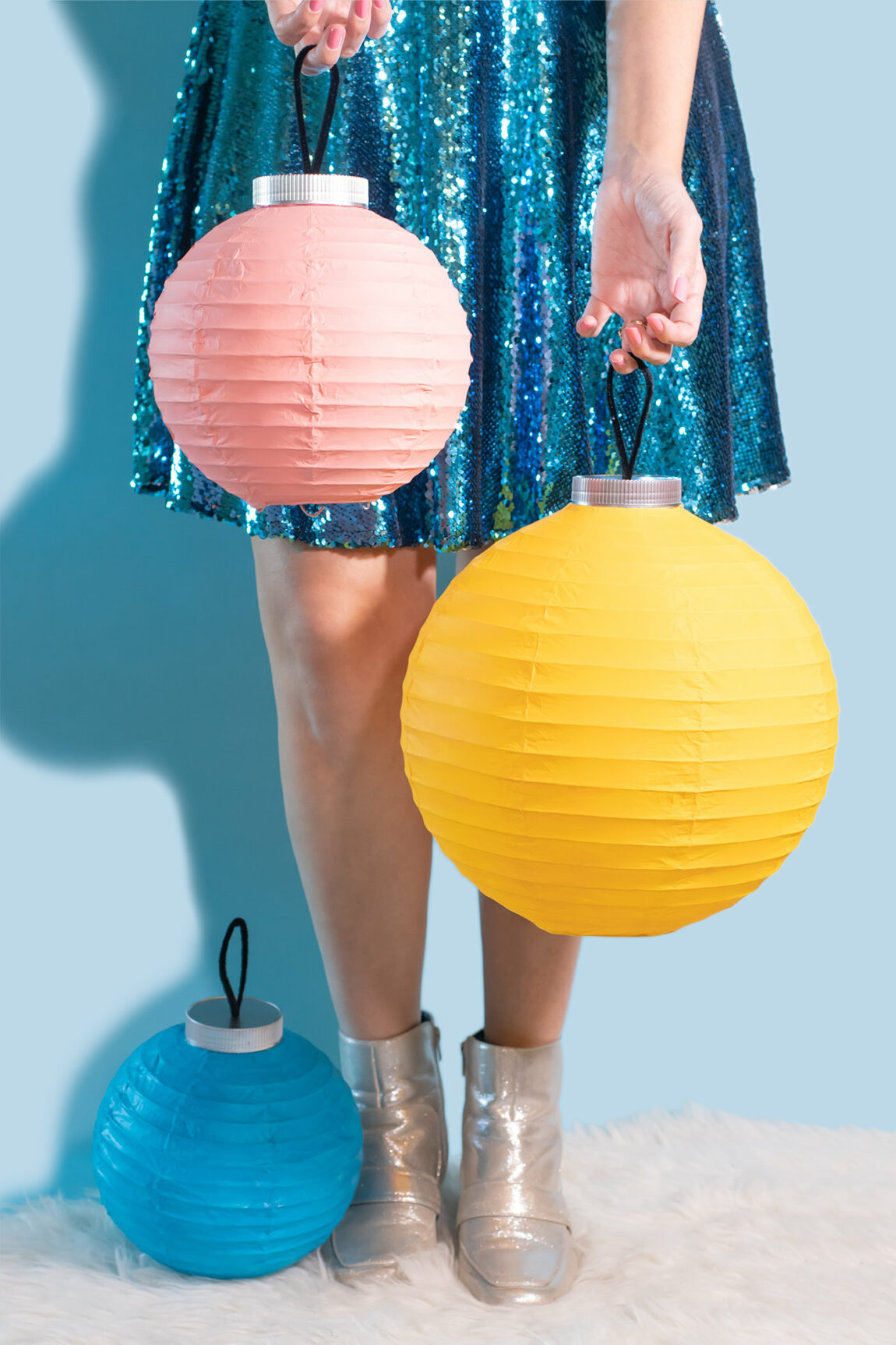 It's a good time of year to break out the sparkly dress! It felt like a fun addition to this photoshoot with my DIY oversized paper ornament lanterns I made by repurposing peanut butter jar lids! Using basic paper lanterns, I created these large ornaments you can hang on a porch, dangle from your ceiling or just throw around the house. No really, they remind me of giant beach balls! Use your favorite colors to make ornament lanterns that fit your style of decor. By adding tops to each lantern, you can instantly make them look like ornaments! Keep reading for the full DIY tutorial.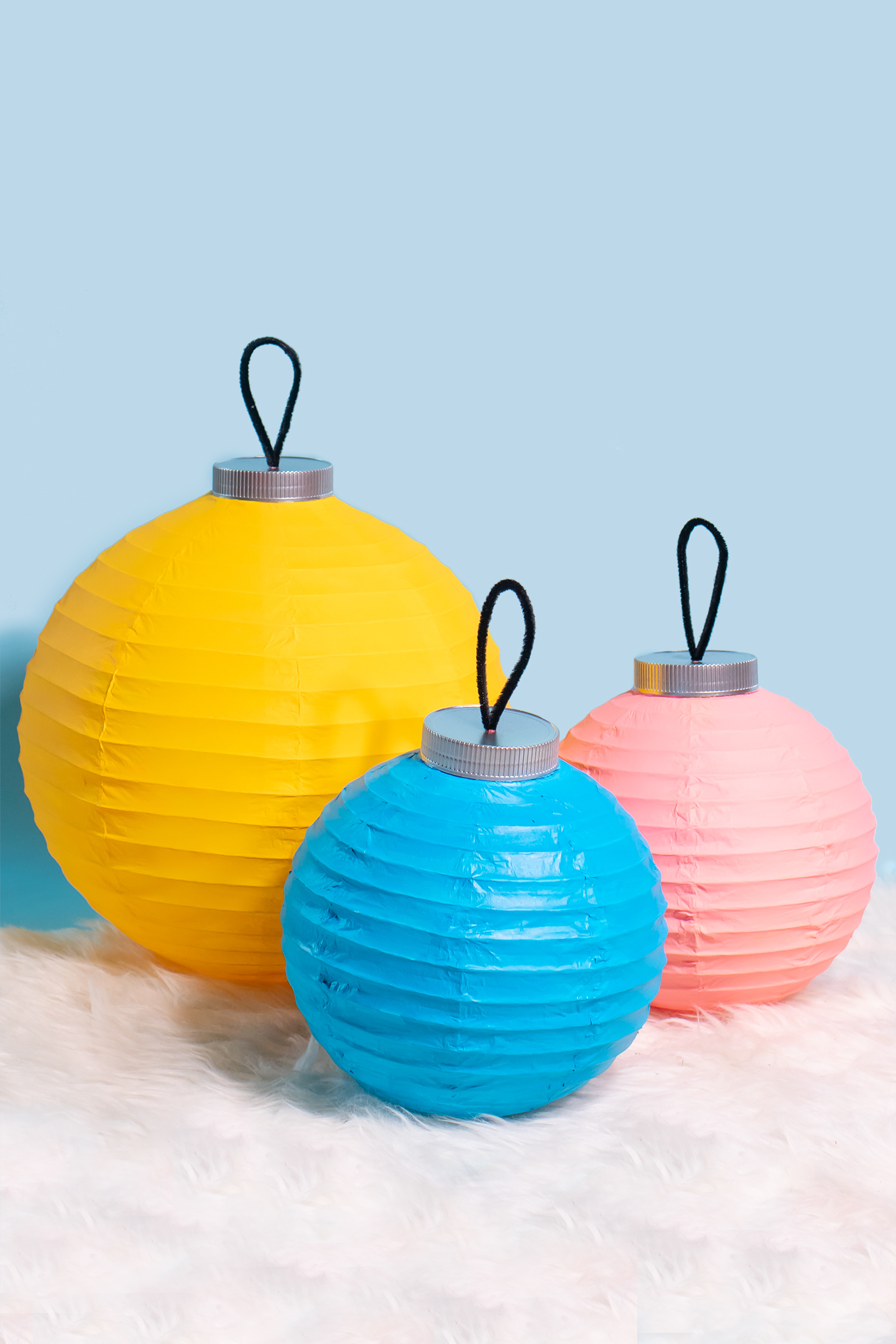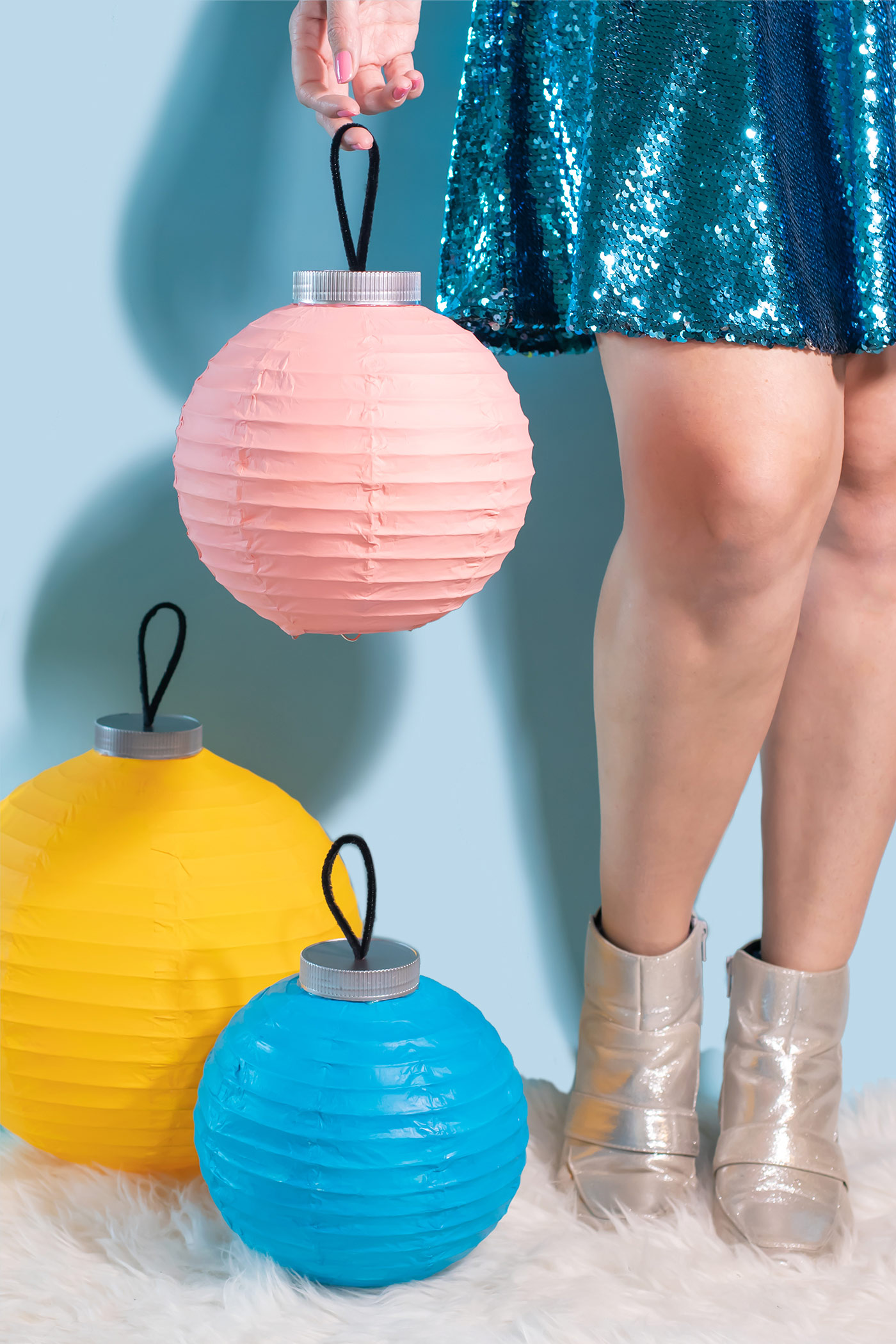 Experiment with different sized of paper lanterns to make your ornaments. I love the look of different sizes and colors put together. If only I had a pretty porch to hang them…or a giant Christmas tree! Because they are designed for lights, you can still add LED lights inside your ornament lanterns, but keep in mind they will show your brushstrokes. You can also try this technique with spray paint as it may look better if you plan to insert lights. Regardless, they would be gorgeous lit up!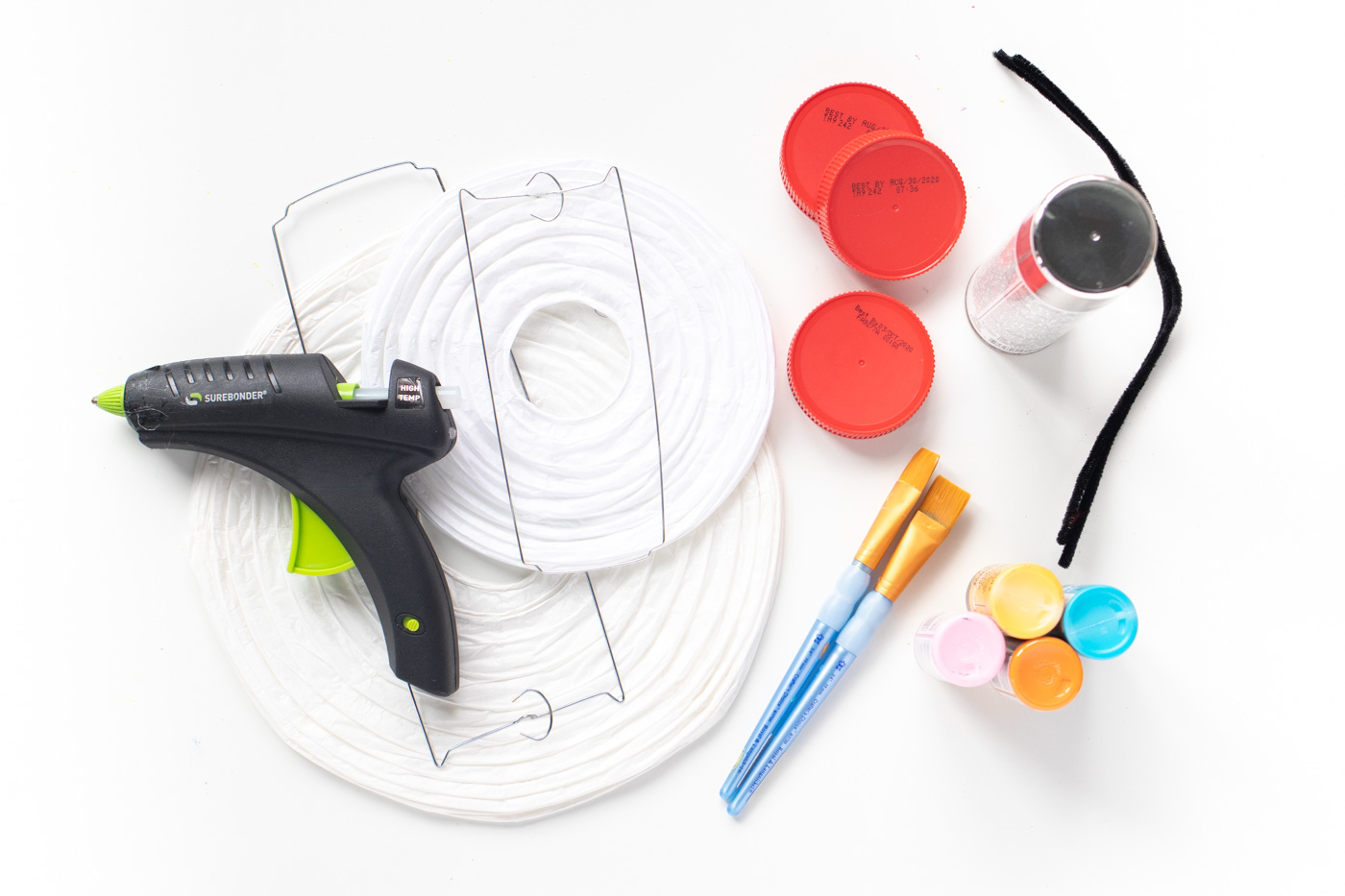 How to Make Ornament Lanterns with Upcycled Supplies
Supplies:
Large paper lanterns, white
Acrylic paint (satin or matte)
Paintbrushes
Peanut butter lids or similar
Silver spray paint
Pipe cleaners
Glue gun
Craft knife (not pictured)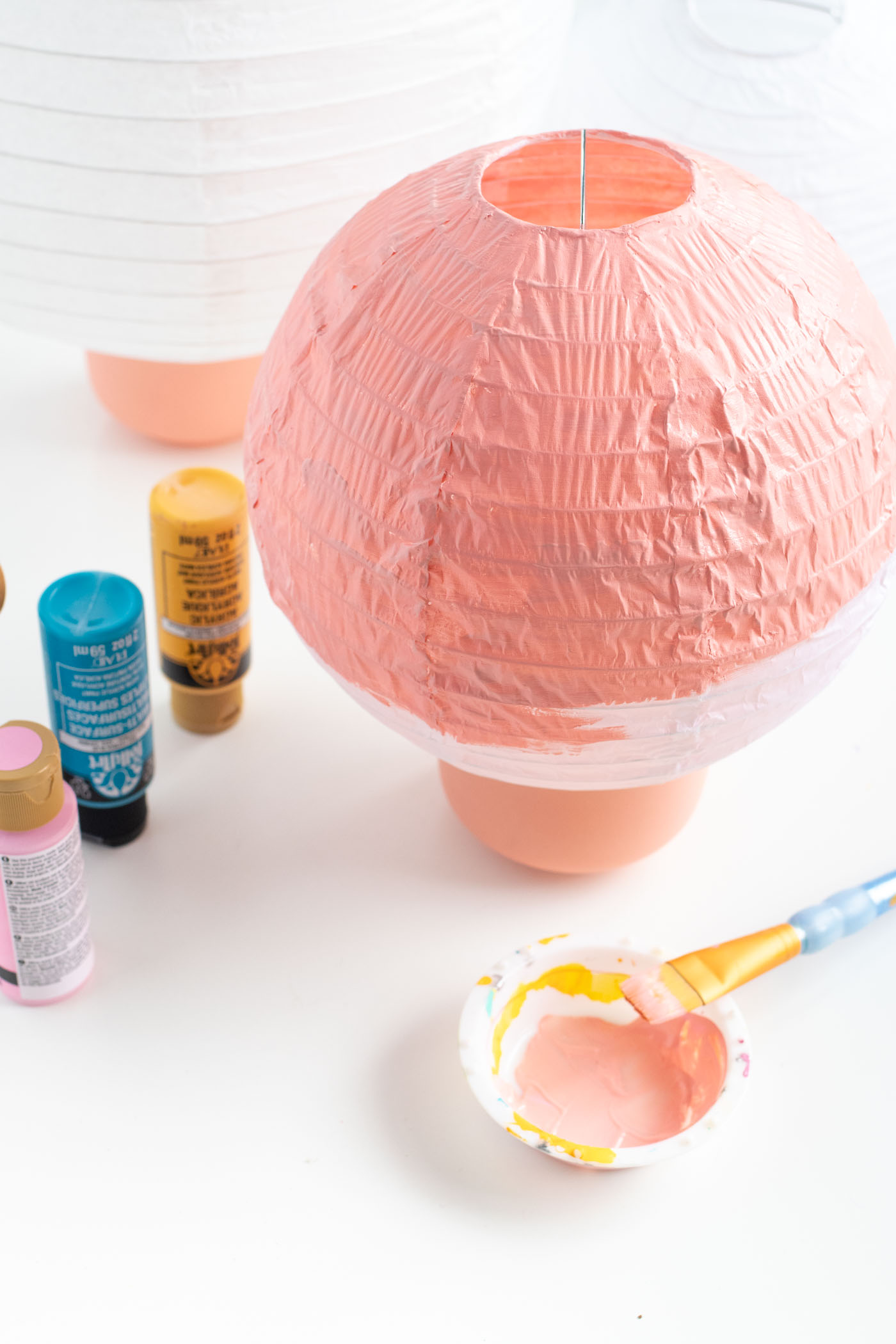 Step 1: Assemble the lanterns. Insert the metal piece to hold its spherical shape. Then paint each in your desired colors and let dry completely.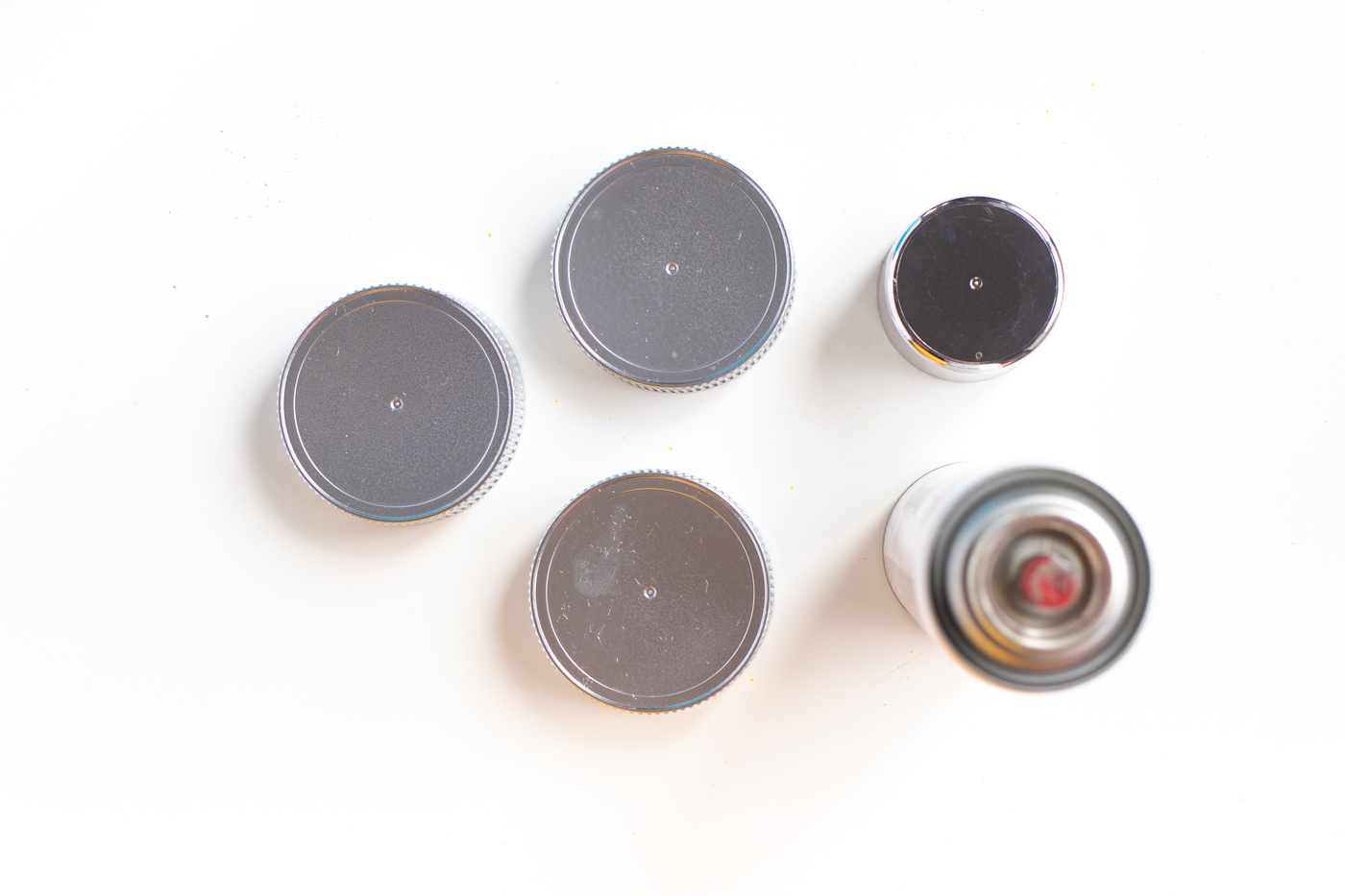 Step 2: Remove the lids of peanut butter jars or a similar product. They need to be large enough to cover the opening at the tops of the lantern ornaments. Spray paint them silver and let dry.
Step 3: After the lids have dried, use a craft knife (or a drill) to poke holes in the middle of the painted jar lids. Curve a pipe cleaner in half and insert the ends into the hole. Pull through so that you have a large loop on top. Then glue the ends of the pipe cleaner to the inside of each lid in order to secure them.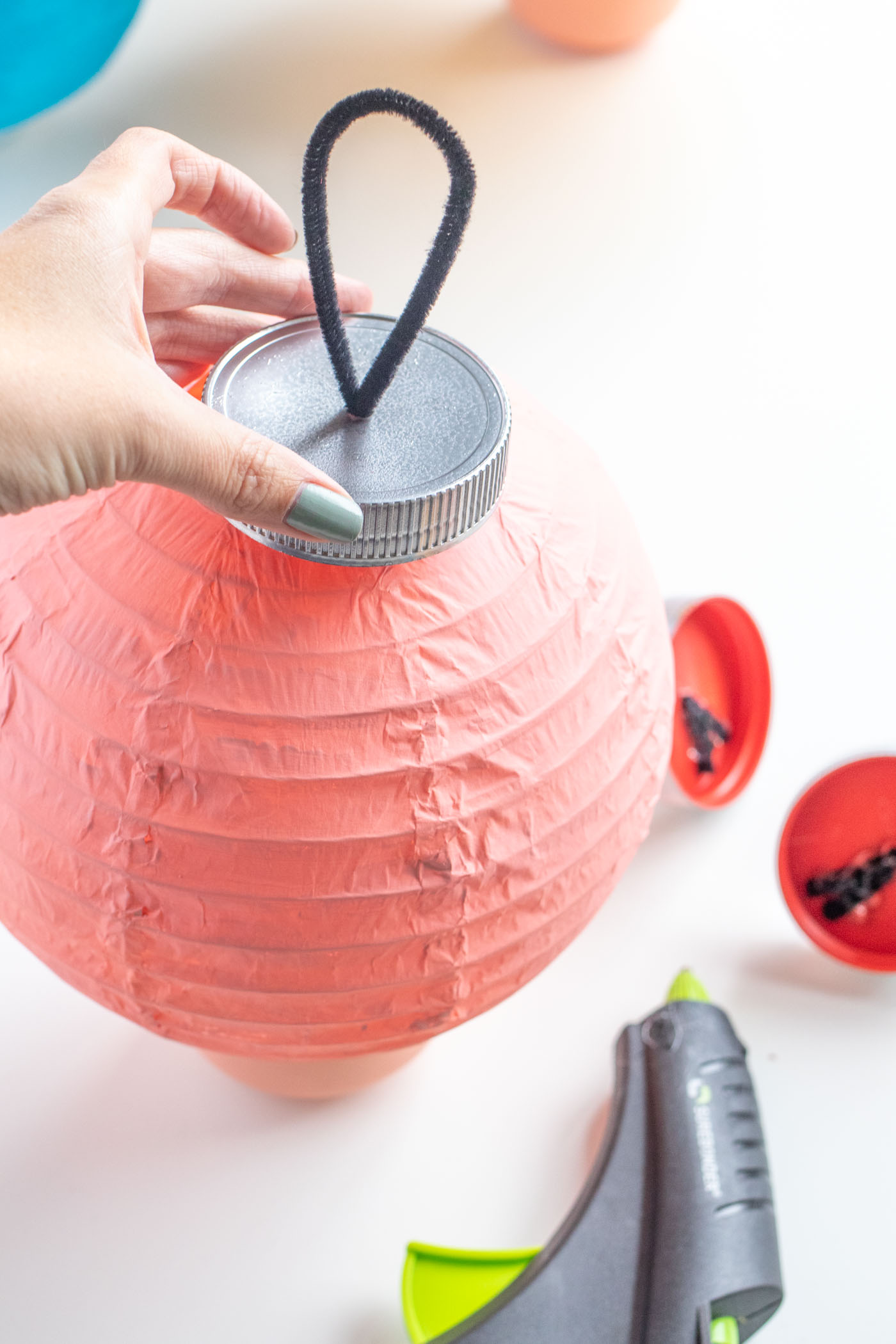 Step 4: Once the lantern ornaments are dry, glue the completed lids to the tops of the painted lanterns. They should cover the opening entirely.
Now you can hang the oversized lantern ornaments or simply use them as random Christmas decor!
By the way, what do you think of the new website design?! I'm always happy to hear your feedback.