/
DIY Christmas Tree Party Hats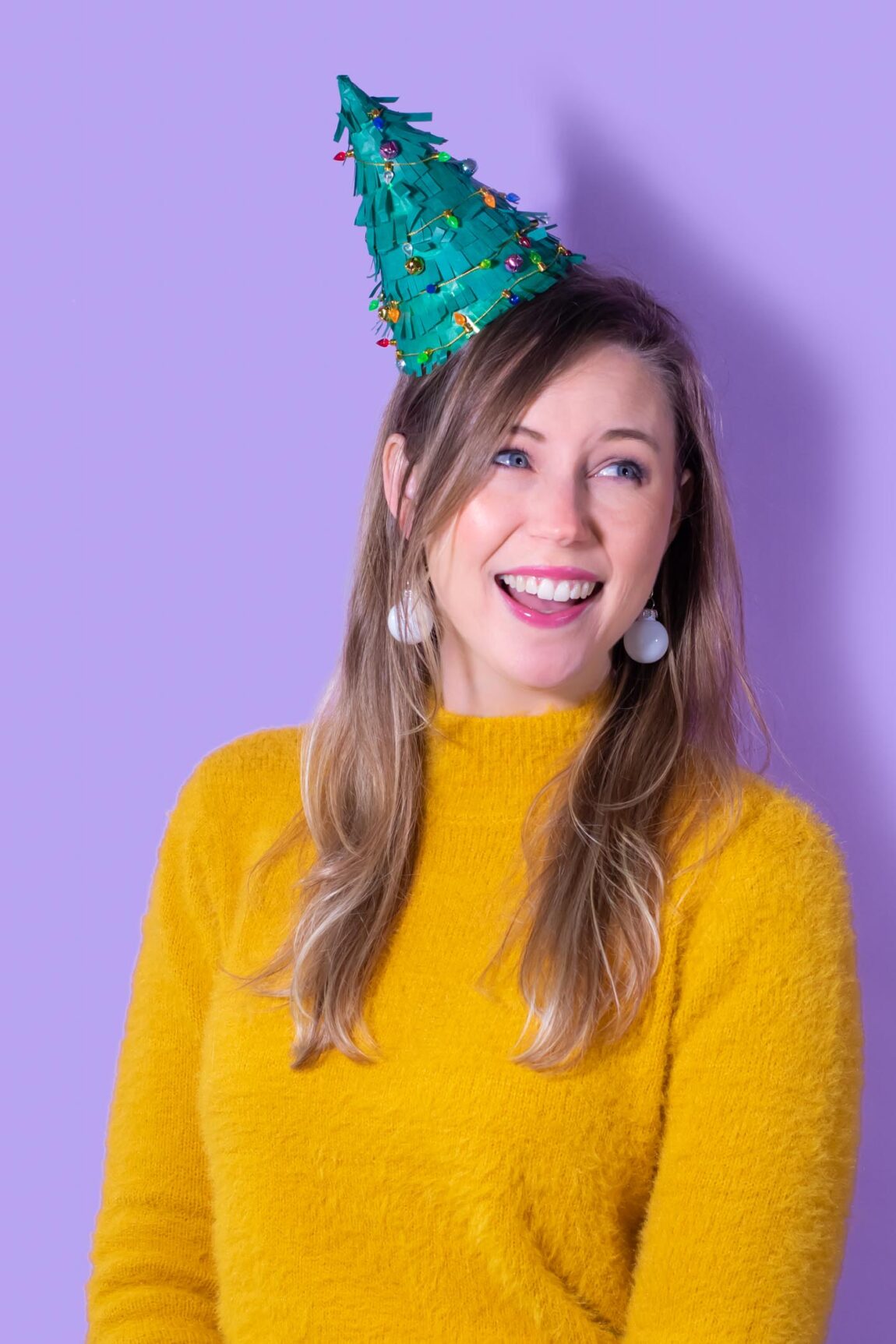 Only two weeks til Christmas! Sounds like a good time to PARTY and break out a set of DIY Christmas tree party hats! I'm attending a holiday party this weekend and would love to show up decked out with Christmas ornament earrings and my new Christmas tree party hat. They're easy to make with tissue paper and mini decorations you can find at your local craft store, such as JOANN. Starting with a pre-made party hat makes this Christmas project a quickie! Both kids and adults would have fun wearing these for your party this year (I know I do).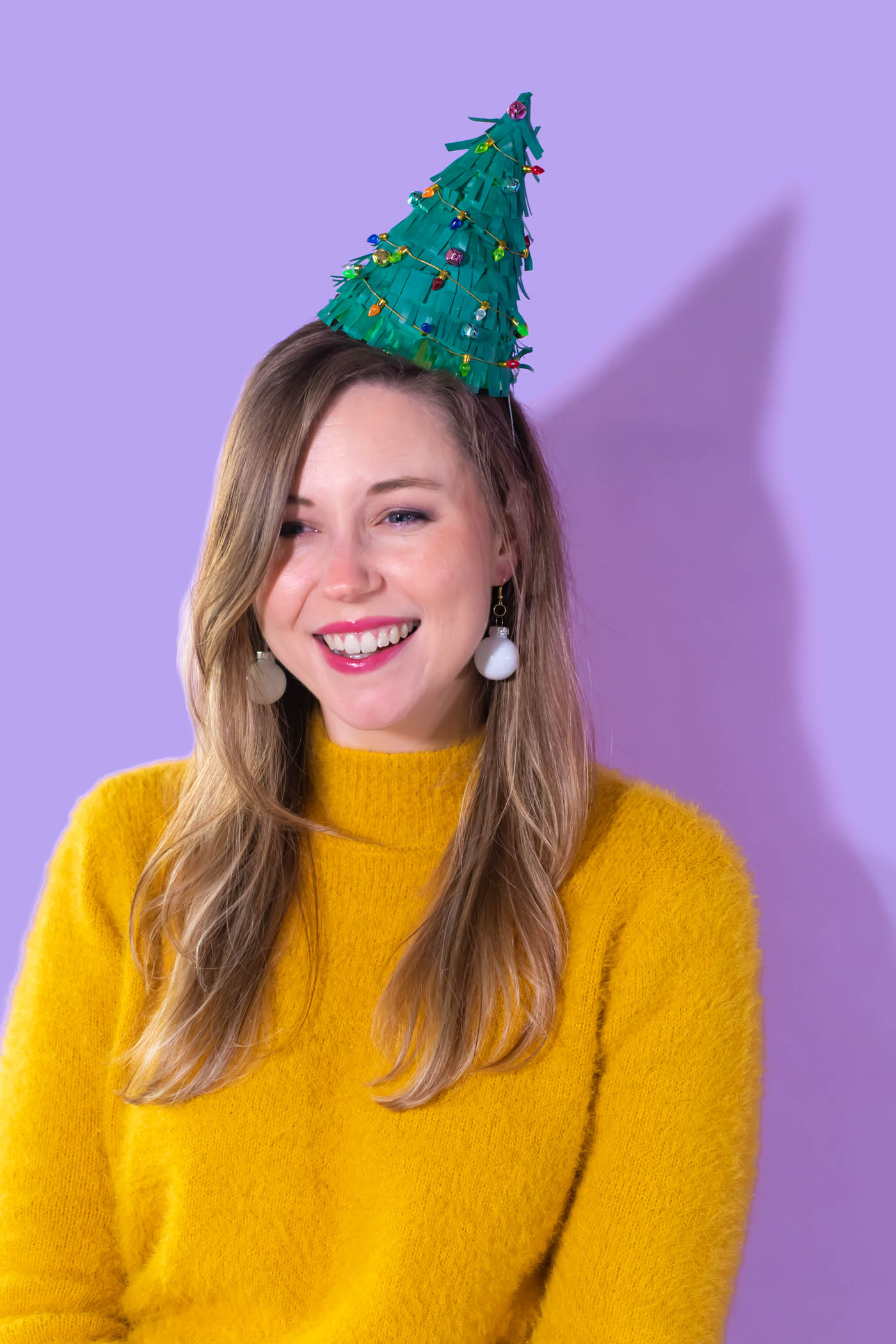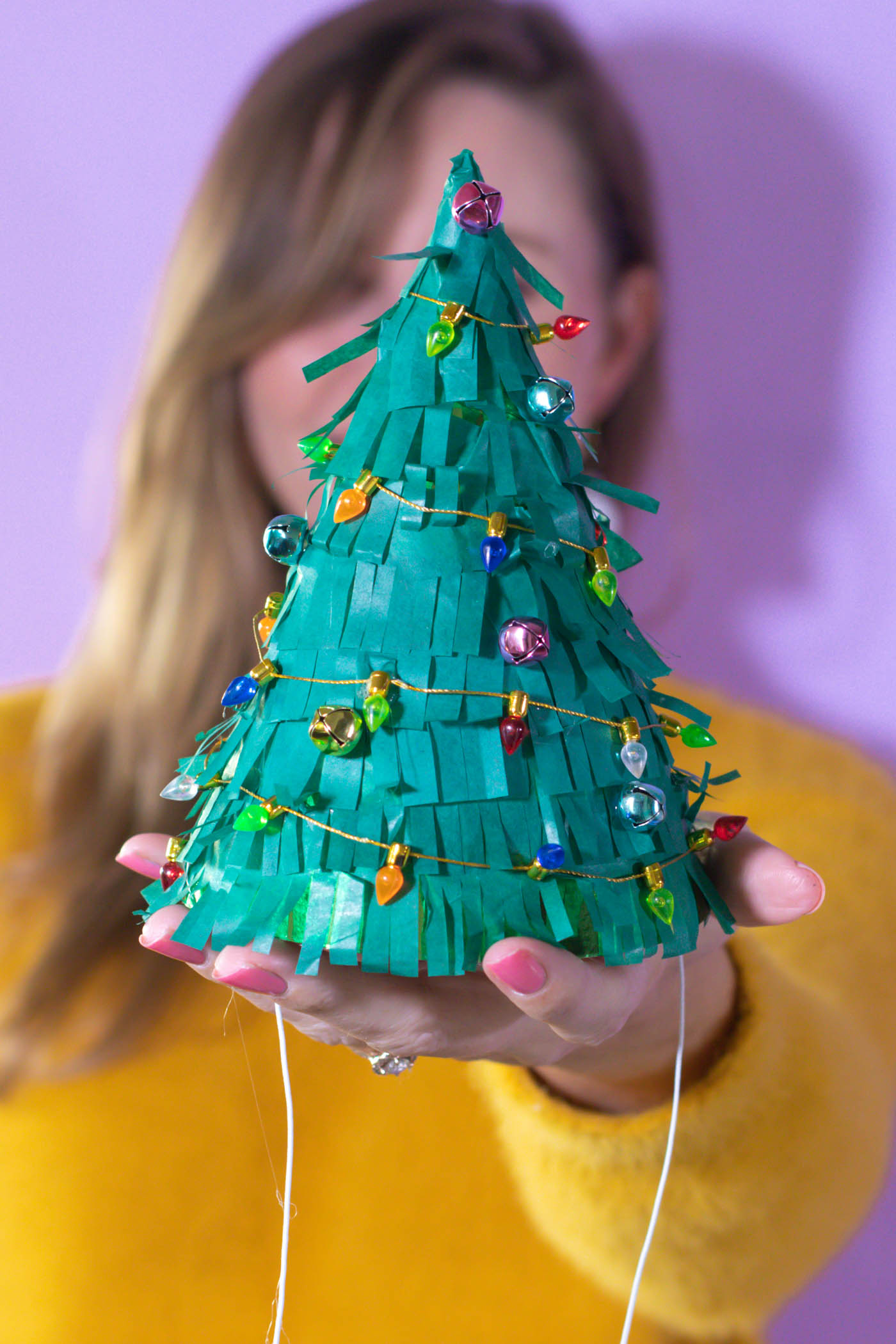 You can see from the fringe that these Christmas tree party hats are made like a mini piñata. You can find little holiday embellishments at most craft stores this time of year, and I purchase the party hats from Target. Add your favorite mini ornaments to complete the look. Mine are bells so you can literally hear me coming!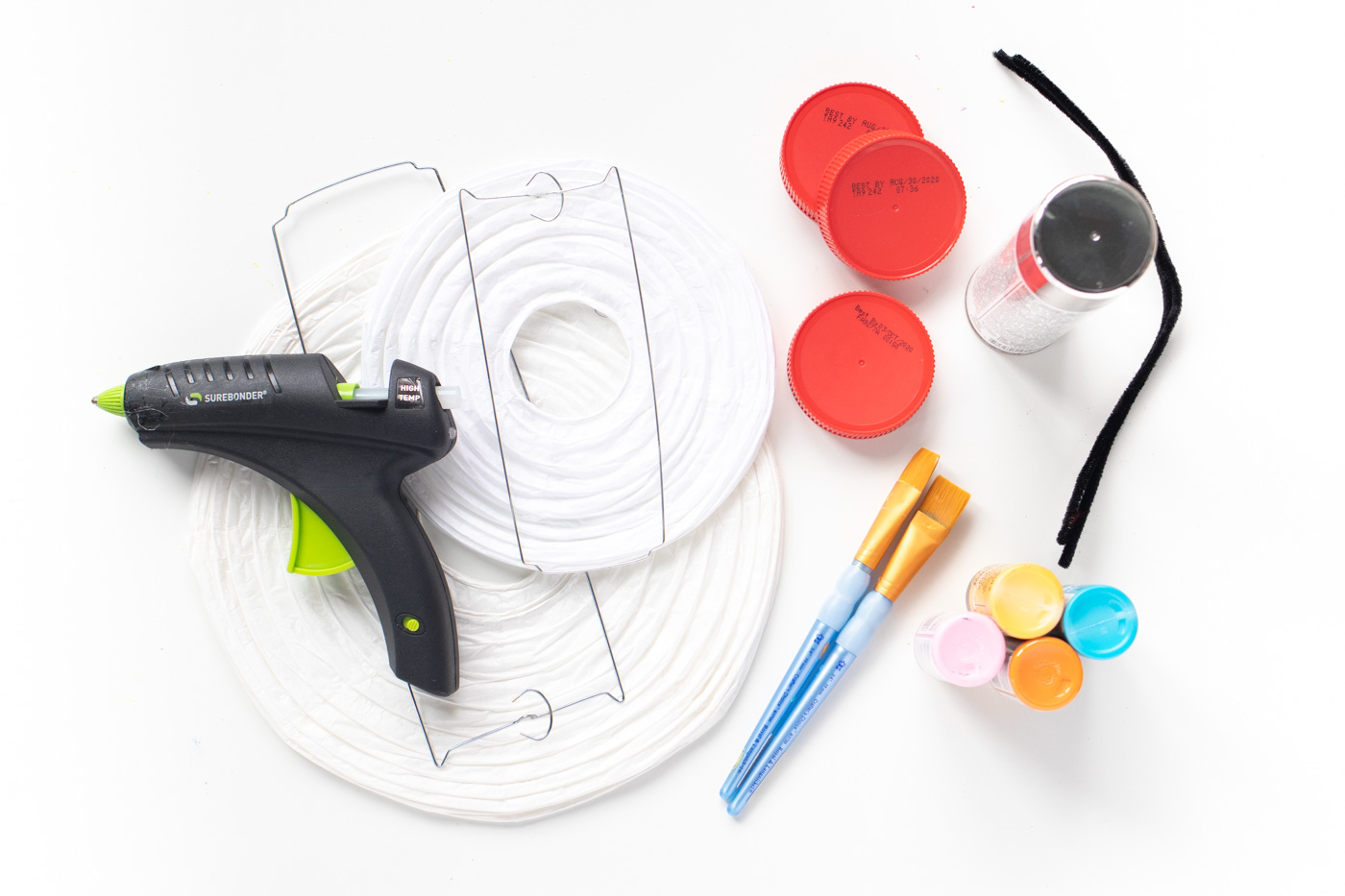 Supplies:
Party hat (green recommended)
Green tissue paper
Scissors
Glue gun
Mini fake Christmas lights
Mini ornaments or bells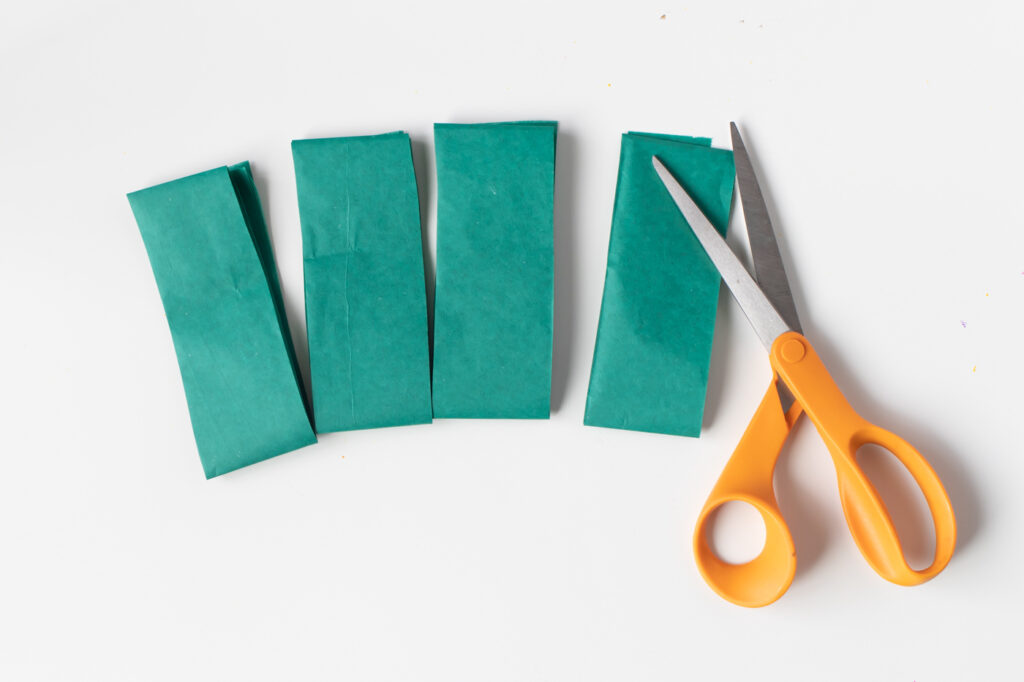 How to Make Christmas Tree Party Hats with Tissue Paper
Step 1: Double up the tissue paper. Then fold it over a few times. Cut into strips about 1 1/2 inches wide.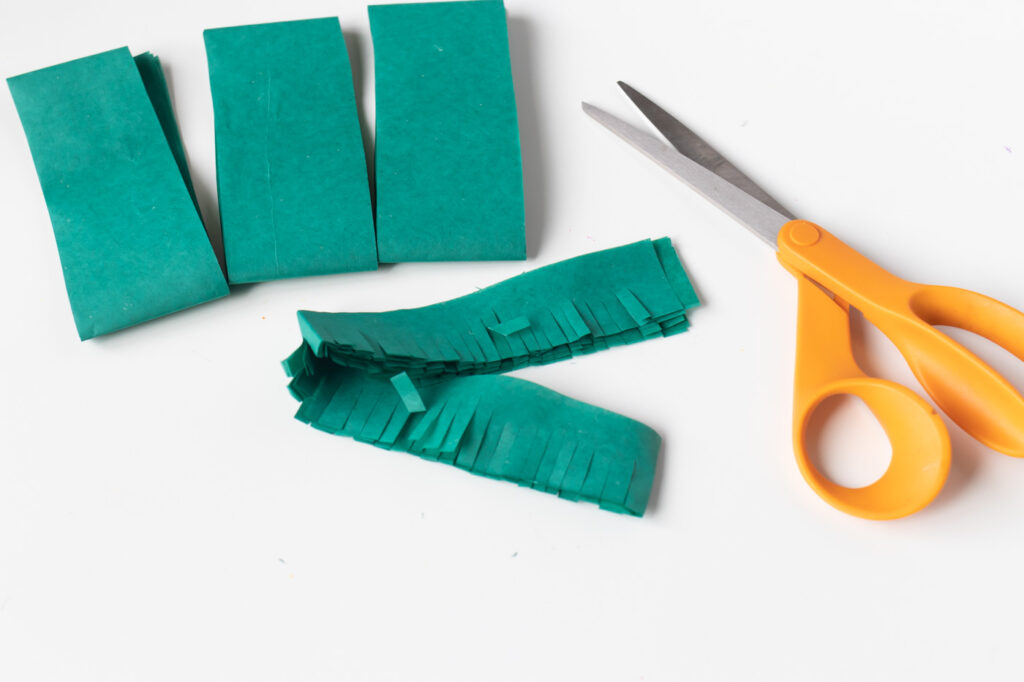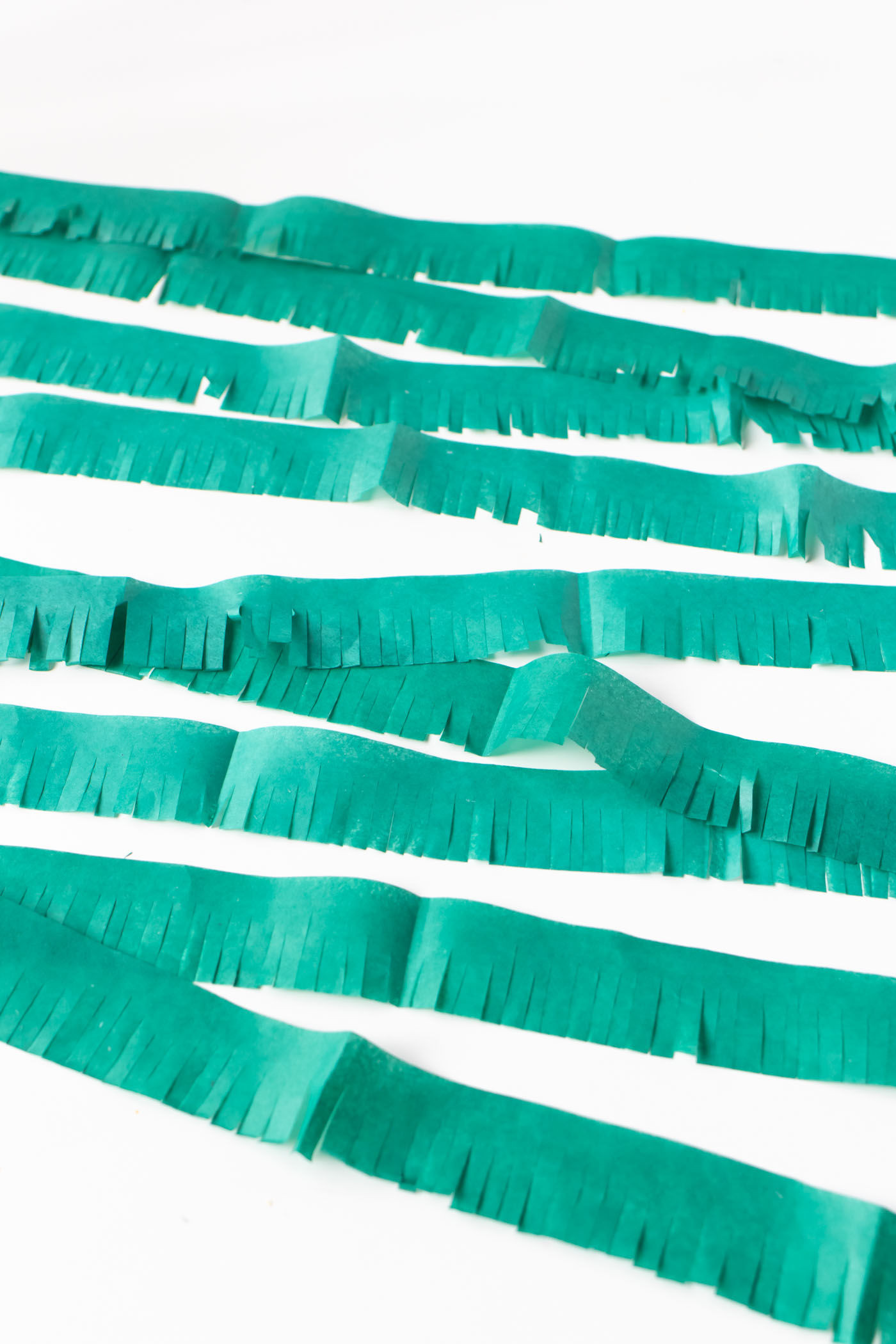 Step 2: Cut fringe along the bottom of the strips, about half way up. Then unfold to reveal the strips of fringe. Repeat with multiple strips.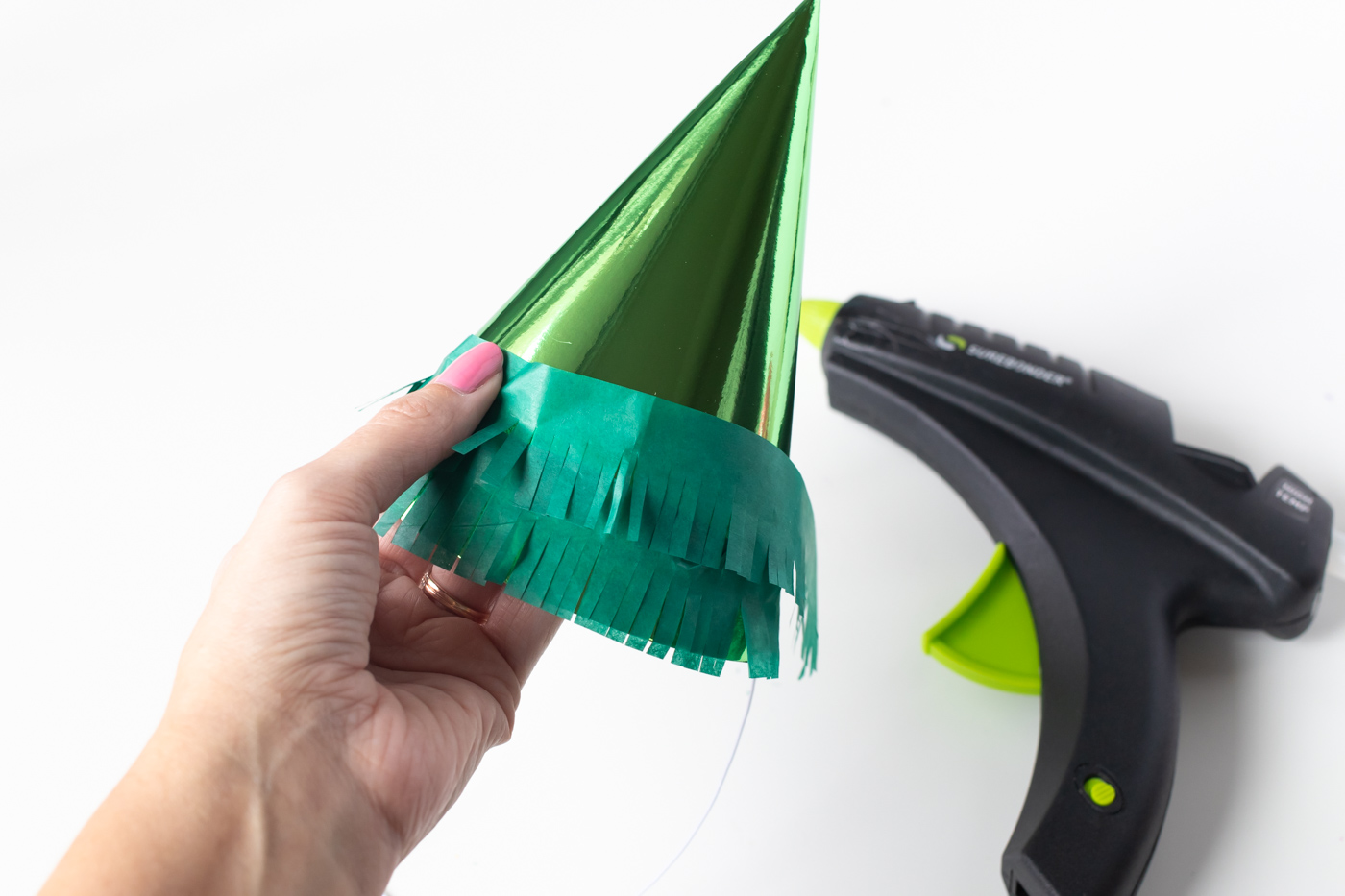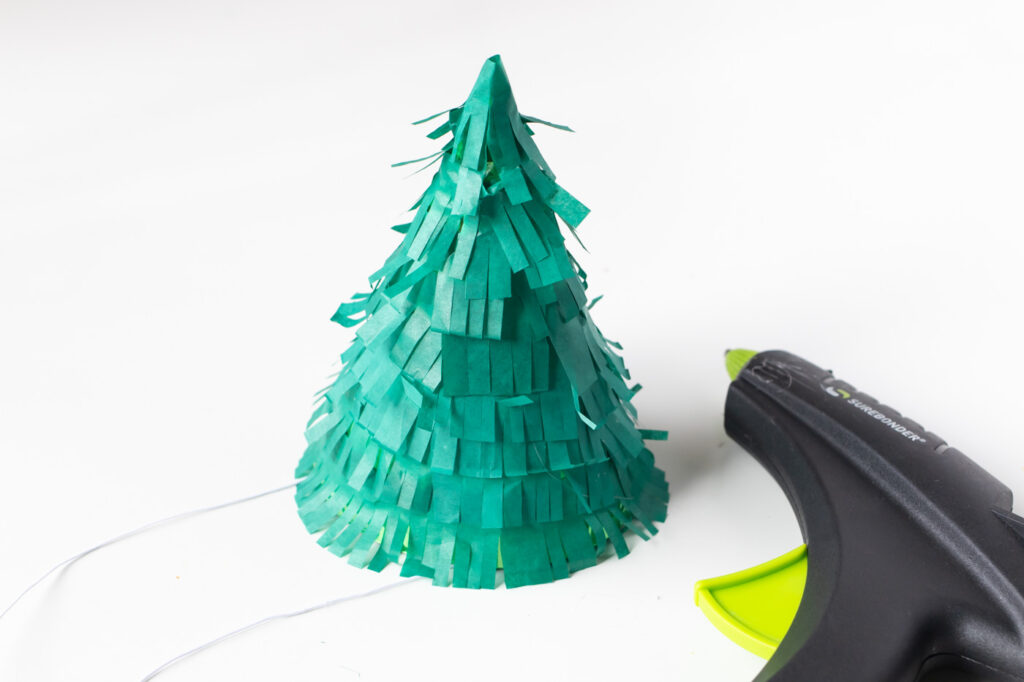 Step 3: Use the glue gun to carefully layer the strips on the party hat, starting at the bottom. As you add more and more strips, it will begin to turn into a Christmas tree party hat.
Step 4: Glue the mini lights and ornaments around the Christmas tree party hat. Remove any loose glue strings.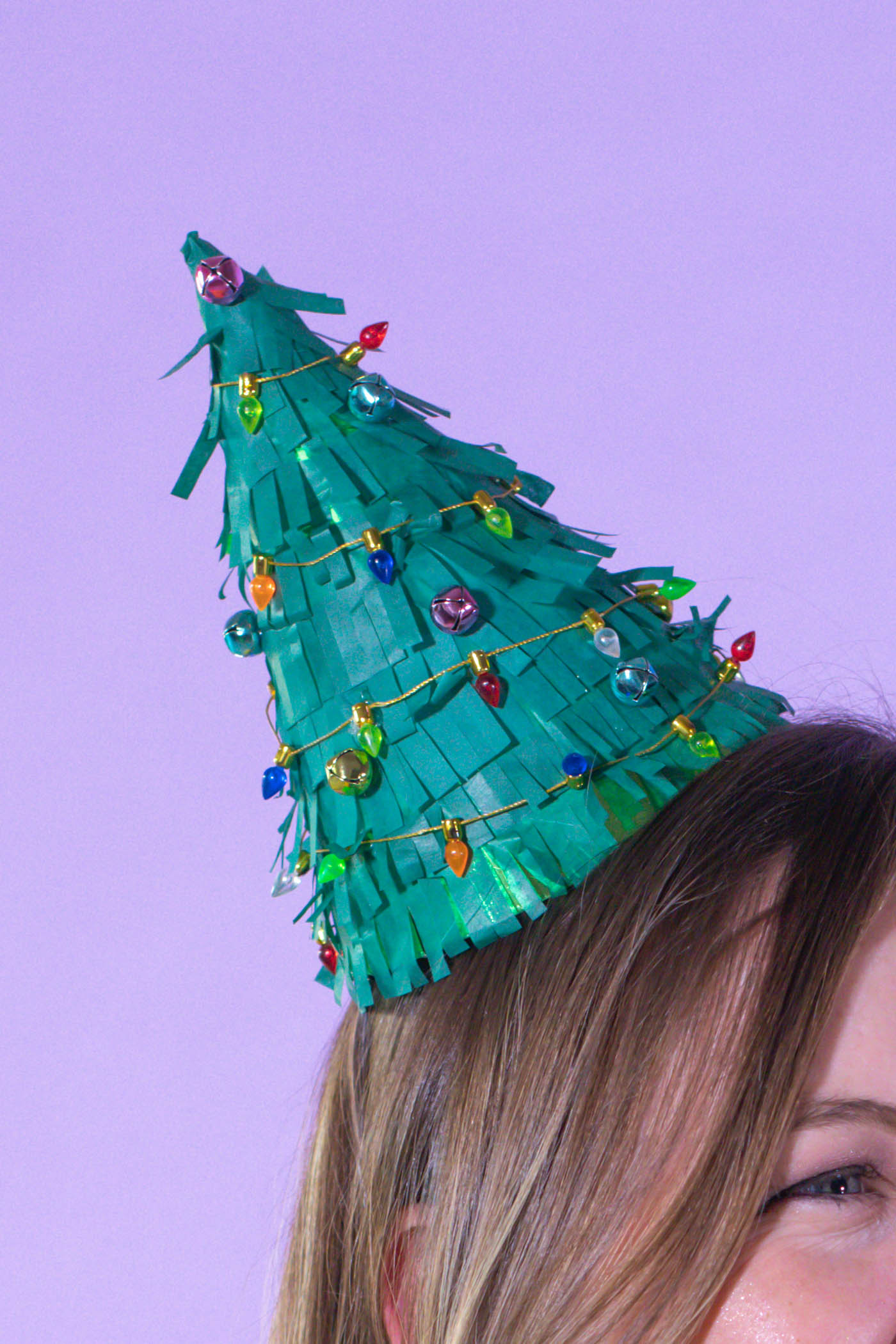 Then these Christmassy party hats are ready to wear! Hand them out at your next holiday party, or just go ahead and show up in your festive new hat. It pairs perfectly with an "ugly" Christmas sweater!