/
DIY No-Sew Rainbow Leaf Table Runner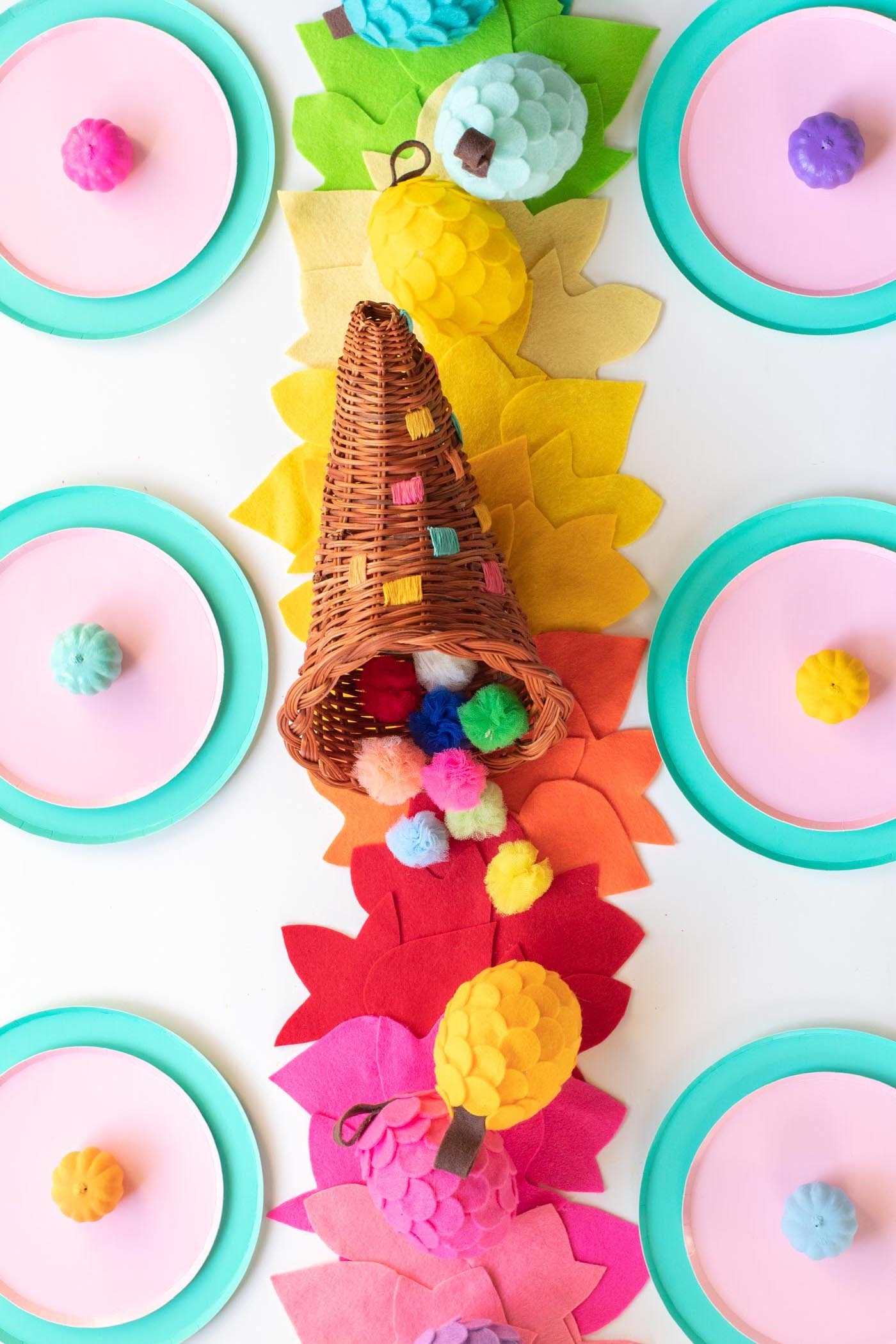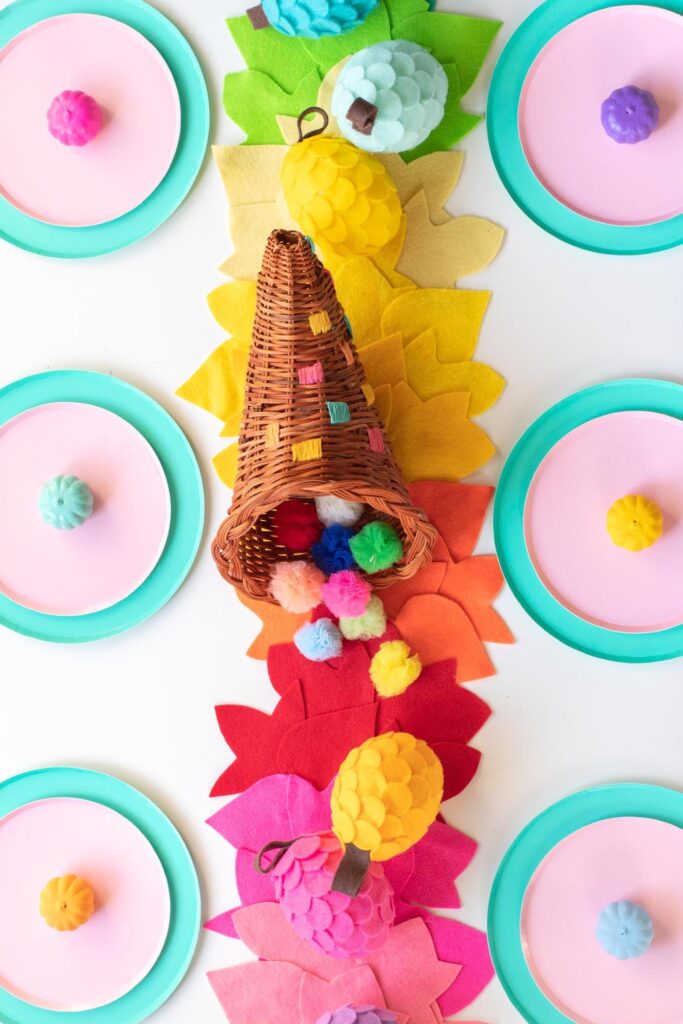 Who doesn't love a good rainbow?! Incorporate one into your Thanksgiving or fall gathering this year with a rainbow leaf table runner using felt! Best of all, this DIY table runner is no-sew, so you don't need any special supplies to make your own. Gather your favorite shades of the rainbow to make a colorful leaf table runner that you can use to decorate your dinner table or entryway table for the season. When the season is over, simply roll it up to store it for next year!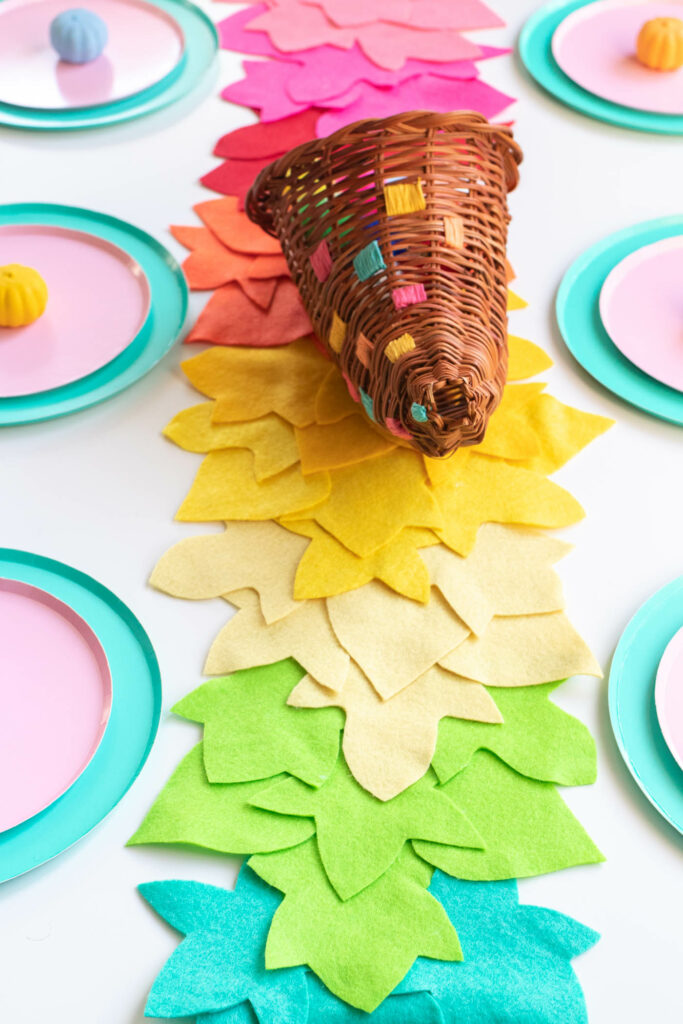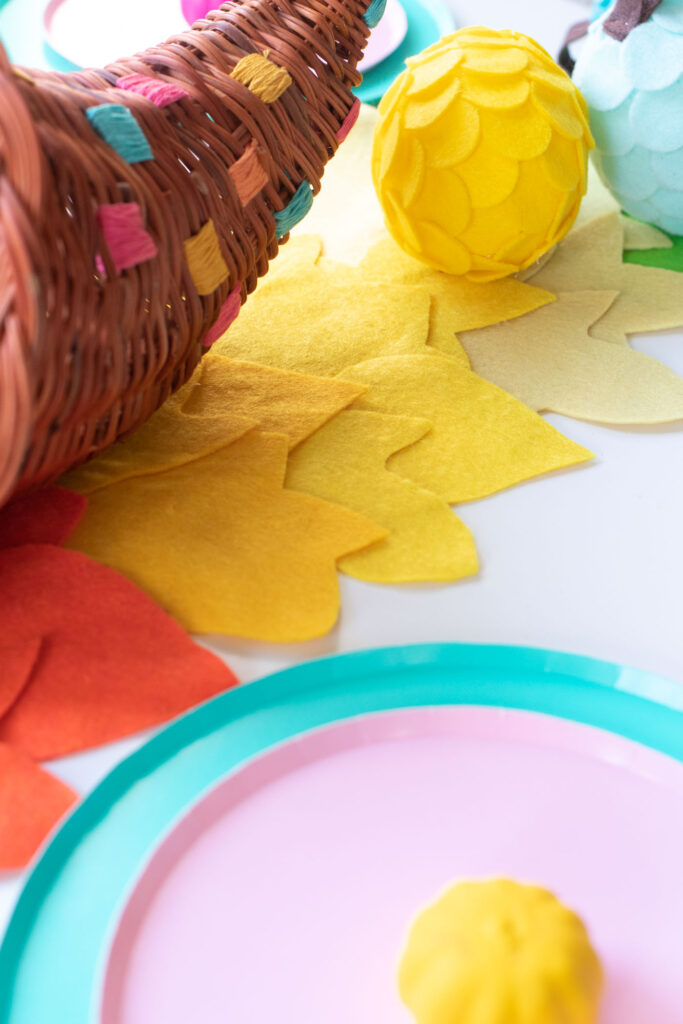 Psst, can you spot a couple other DIYs in these photos? The felt pinecones were one of my favorite DIYs last year, and the painted pumpkins are from my painted pumpkin photo holders. Plus, you'll be seeing more of that embroidered cornucopia soon!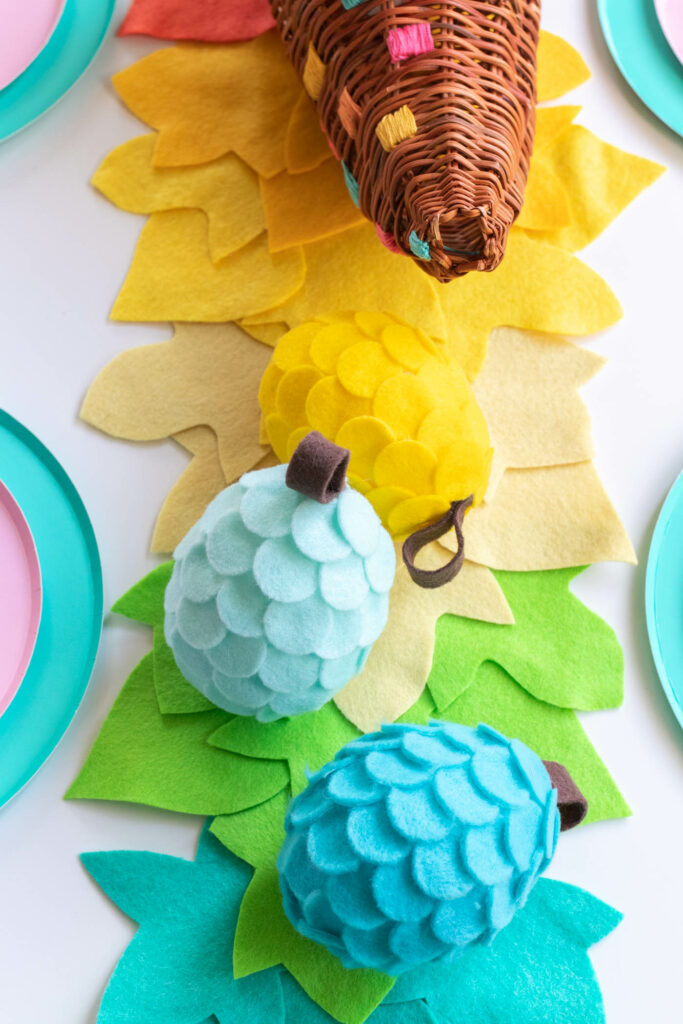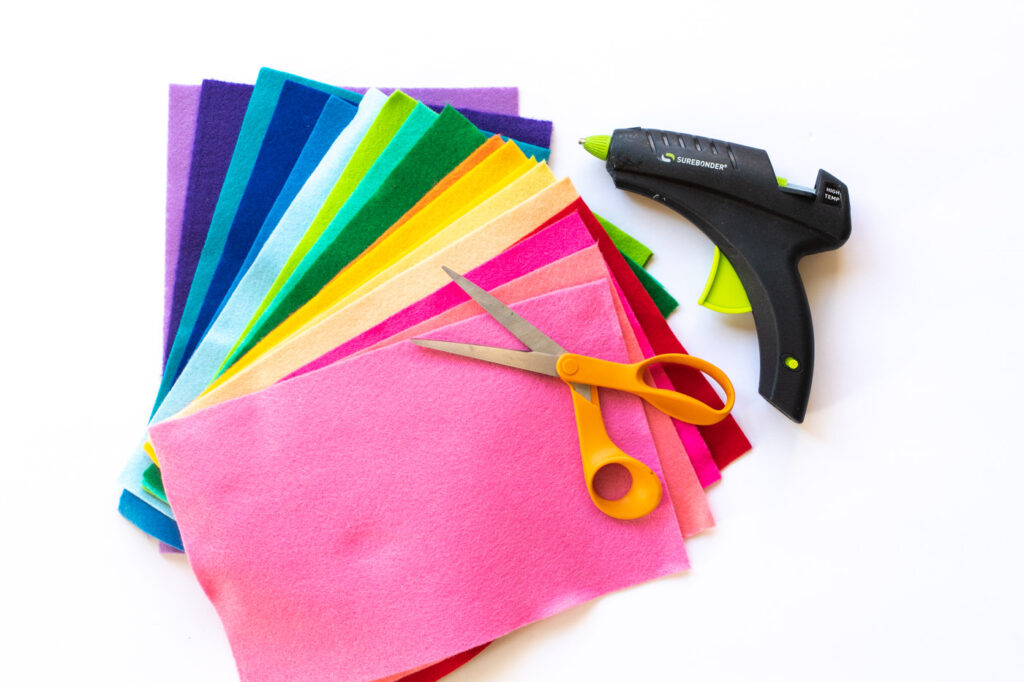 How to Make a Rainbow Leaf Table Runner with Felt
Supplies:
Felt sheets, rainbow of colors
Paper leaf printout
Scissors
Pins
Glue gun
Step 1: Download photos of leaves online (I suggest a vector image or clipart) and adjust them to about 3-4 inches. Print out on standard printer paper and cut them out.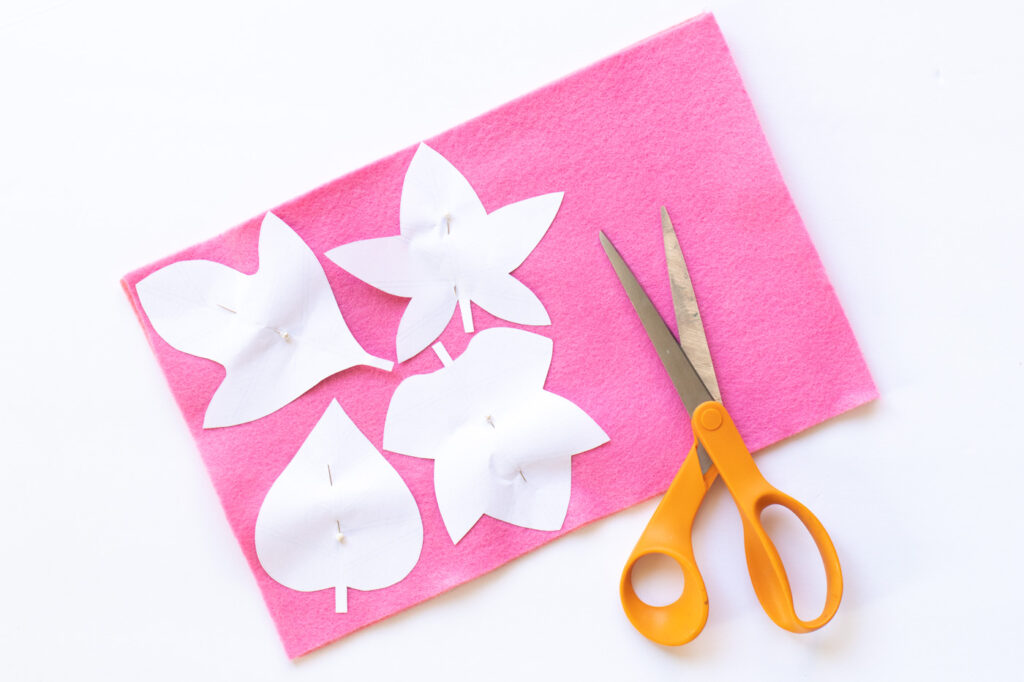 Step 2: Pin the paper leaves to a piece of felt. This keeps them from slipping while you cut. Cut out each shape. If you have very sharp scissors, I suggest doubling your layers of felt. Repeat with all of the colors of felt.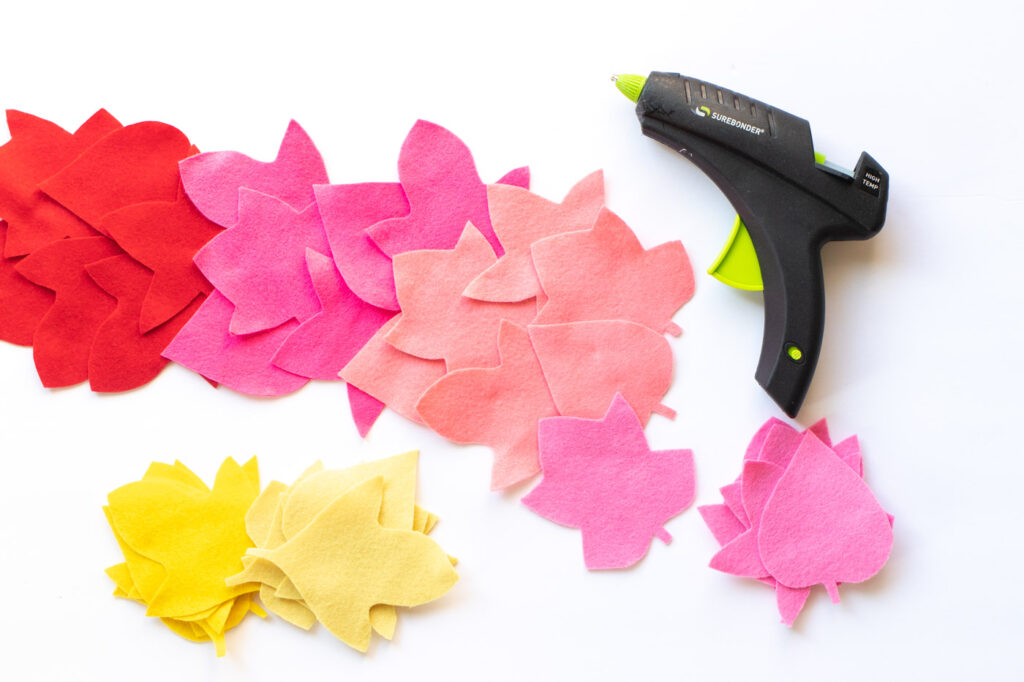 Step 3: Once all of your pieces are cut, create a rainbow leaf table runner by layering the leaves on top of each other slightly. Glue them together in a rainbow pattern until long enough to cover your table. I suggest laying a few out at a time before gluing.
Step 4: Once finished, flip the table runner over and add more glue to the backside to keep the leaves securely glued together.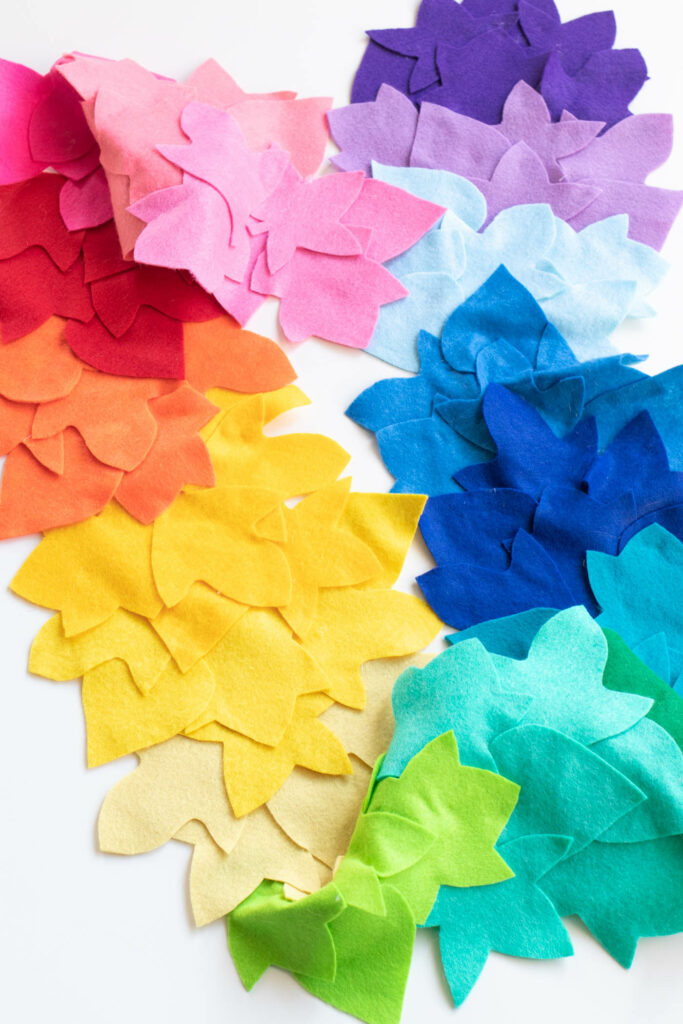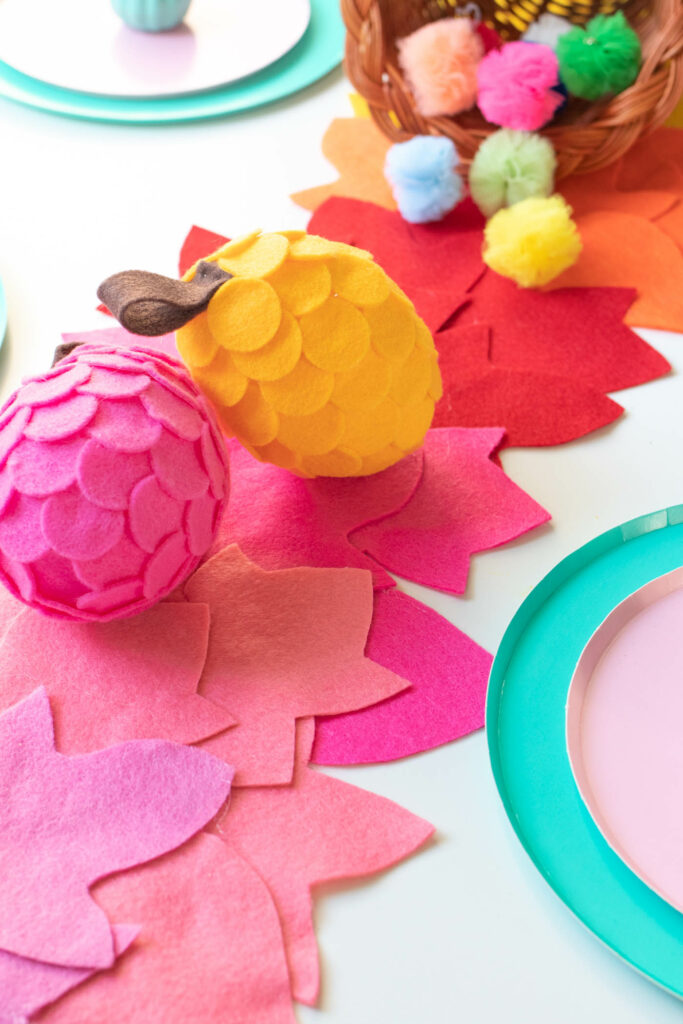 Now you can spread this colorful rainbow leaf table runner across an entryway table (where ours is now) or your dining room table for Thanksgiving!