/
Unique Ways to Package Gifts this Season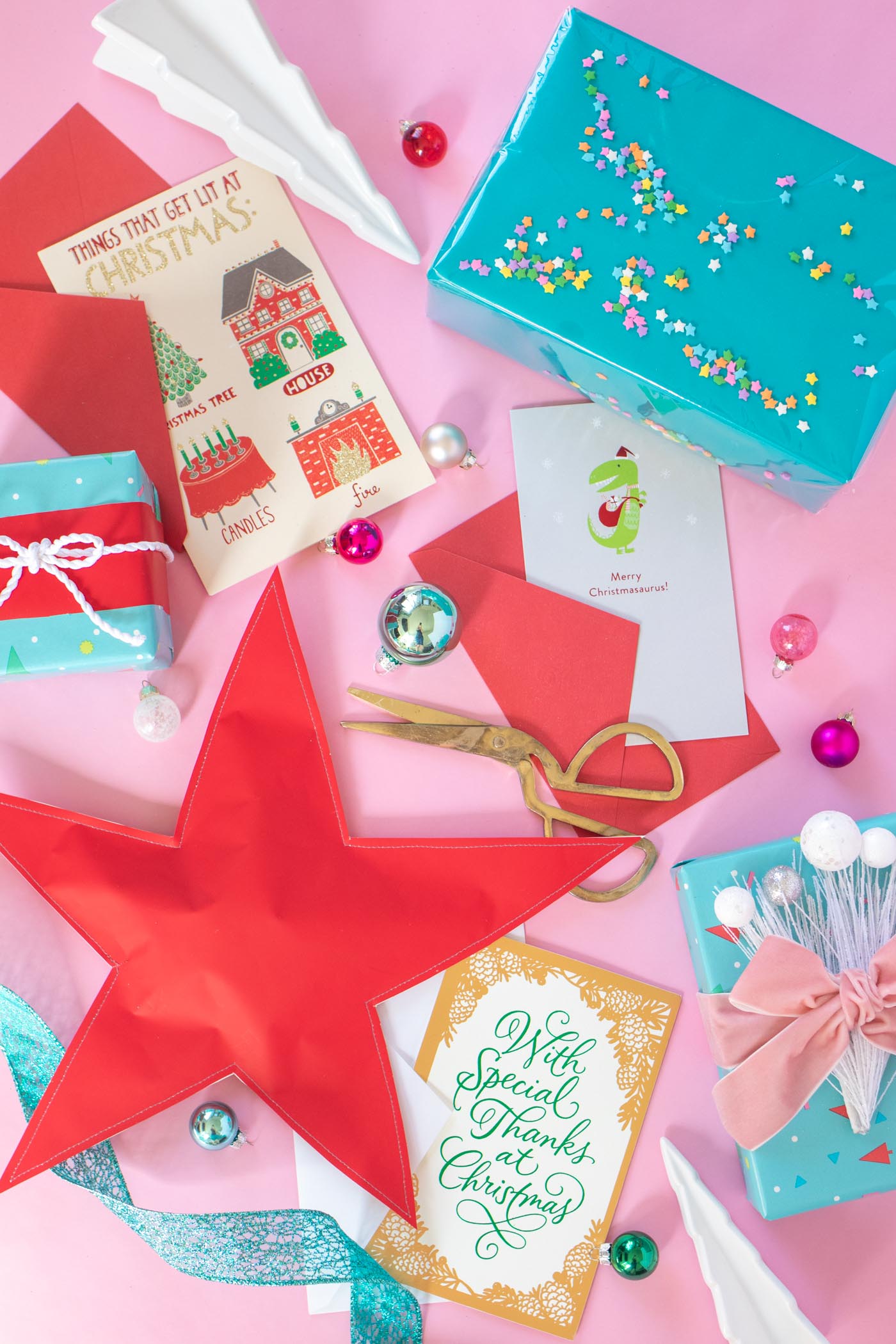 This post has been sponsored by American Greetings.
All thoughts and opinions are my own.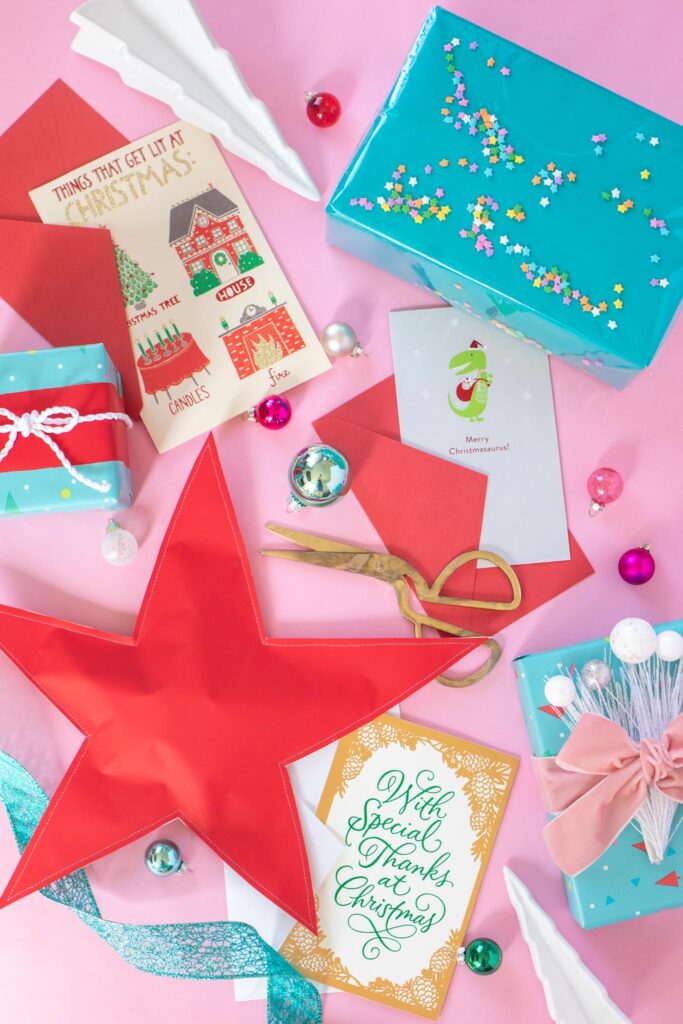 It's time to start planning your holiday gifts! To get you inspired for the season, I partnered with American Greetings and Pavilions to share unique ways to package gifts this season! By adding an American Greetings holiday card to your gifts, you can send joy to your world with cards that fit any message you'd like to send. Coordinate colors with your packaging to create sweet, personal gifts you can find in the aisles of your local Pavilions store. I'm always on the lookout for unique ways to package gifts of all types, so I have at least three ideas to bring your gift giving to the next level!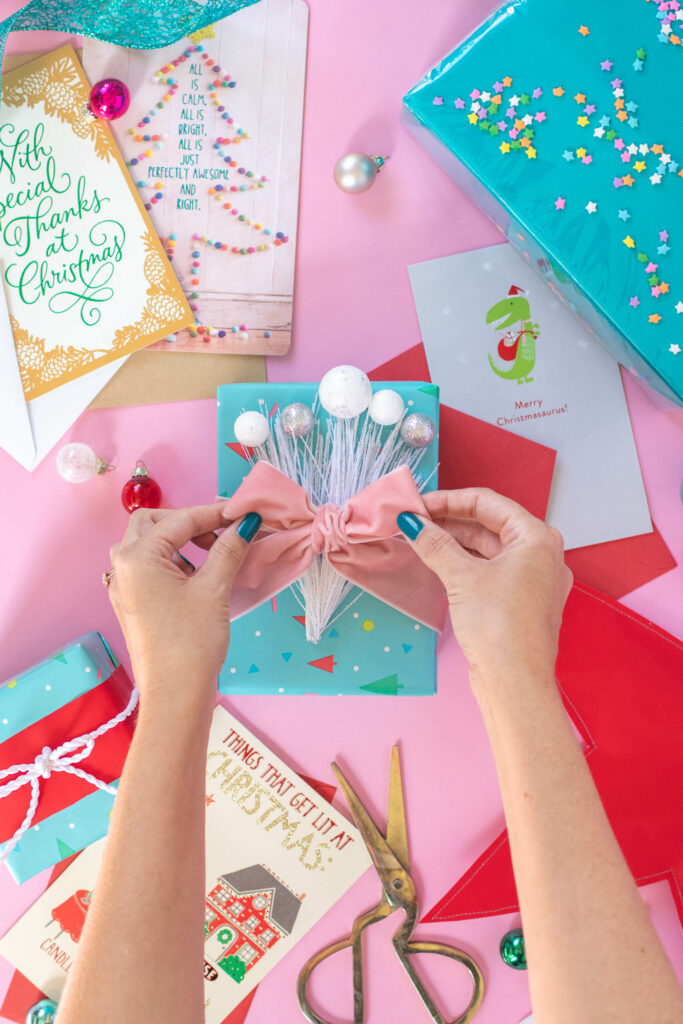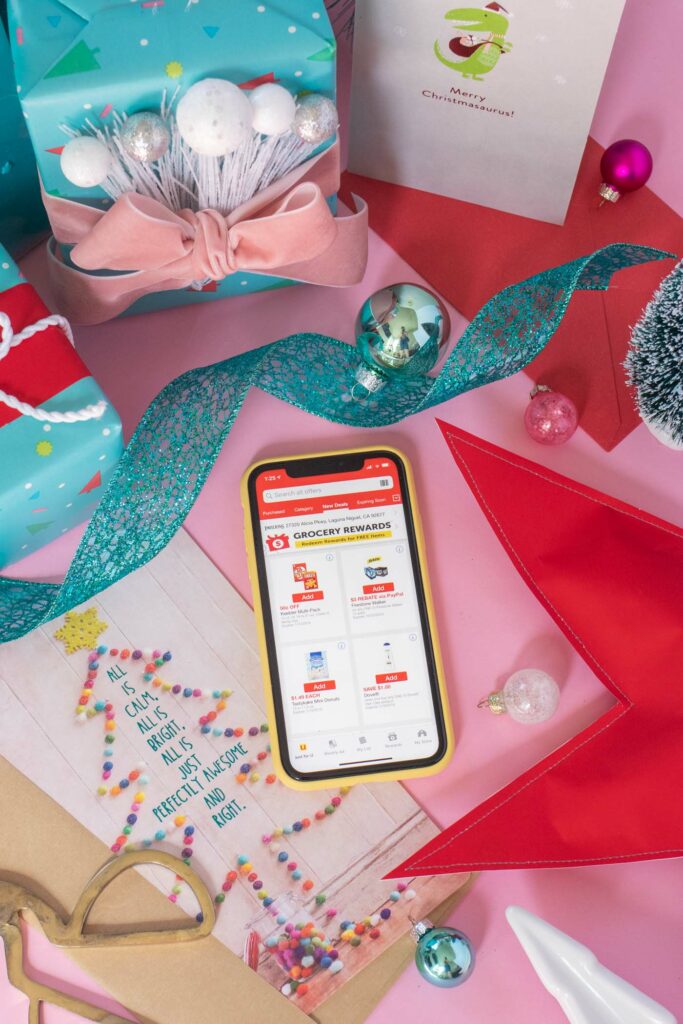 First, head to the card aisle of Pavilions to find an American Greetings card. While you're there, stock up on all the cards you might need for the season and beyond. Be sure to check the Pavilions mobile app ahead of time for potential deals. Plus, visit in store now to save $5 when you buy 3 cards! Whether you're celebrating Christmas, Hanukkah, or the general holiday season, check out these ideas for what to write in your card.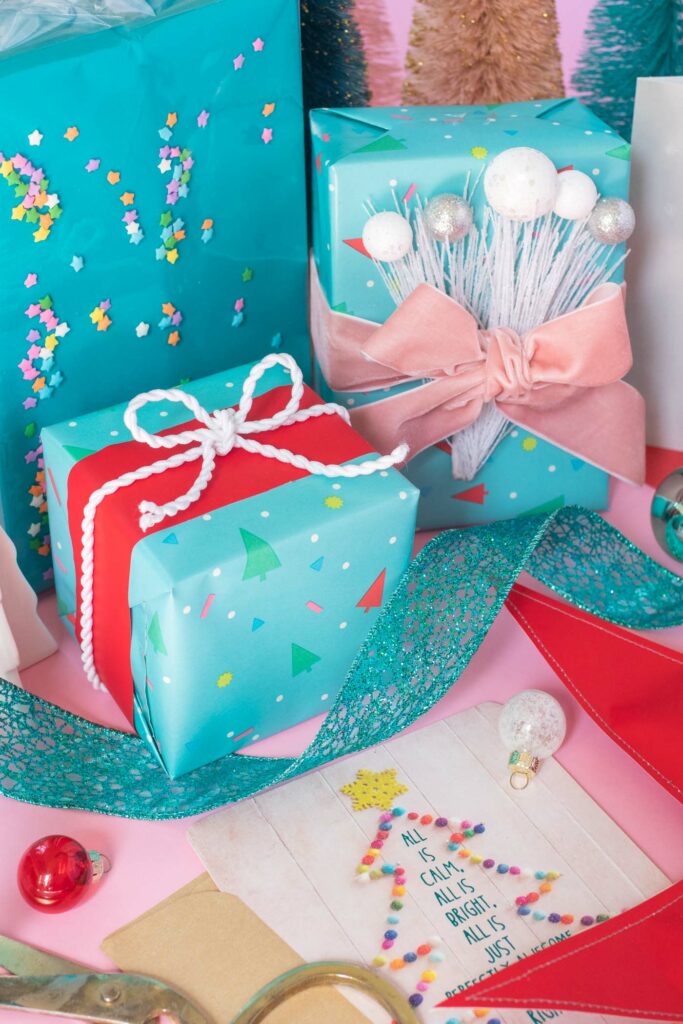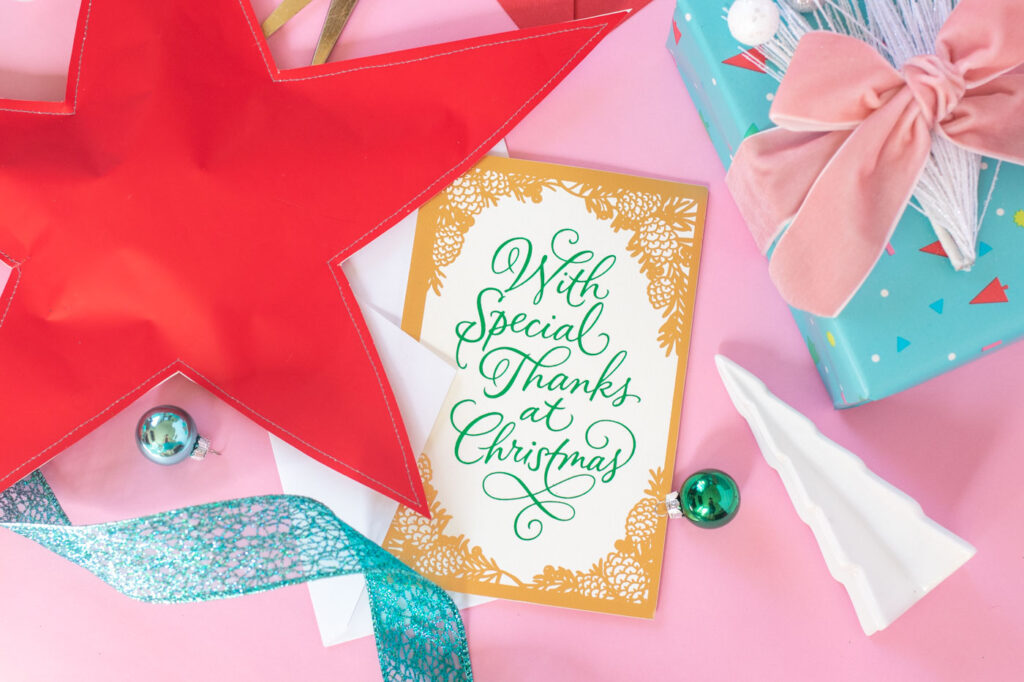 How to Find Unique Ways to Package Gifts
My personal favorite way to package gifts is by sewing them in between papers! Pick up a roll of solid paper, cut two equal star shapes, and SEW them together. Insert small gifts or candies into the package before sewing it completely shut. It's so much more fun to watch recipients open their gifts this way! Another unique way to package your gifts is by adding a layer of CONFETTI. Get inspiration and extra tips from this American Greetings How-To! First, wrap a box with solid wrapping paper. Then, wrap it with a layer of cellophane. Before closing up the last side, gently pour in confetti (or sprinkles) and shake to distribute!
Tips for garnishing your gifts:
Pick up shiny garnishes from the craft section
Forage for unique greenery and wildflowers
Layer multiple wrapping papers and ribbons on one gift
Wrap gifts with newspapers or recycled items
Let kids draw on solid paper before using it to wrap boxes
Find unique ribbons that match or contrast with your gift wrap
Use glue along one side of a package to adhere confetti to a wrapped gift
Gift with your favorite American Greetings holiday card. I think my favorite was this "things that get lit at Christmas" card because I know my mom would find it funny!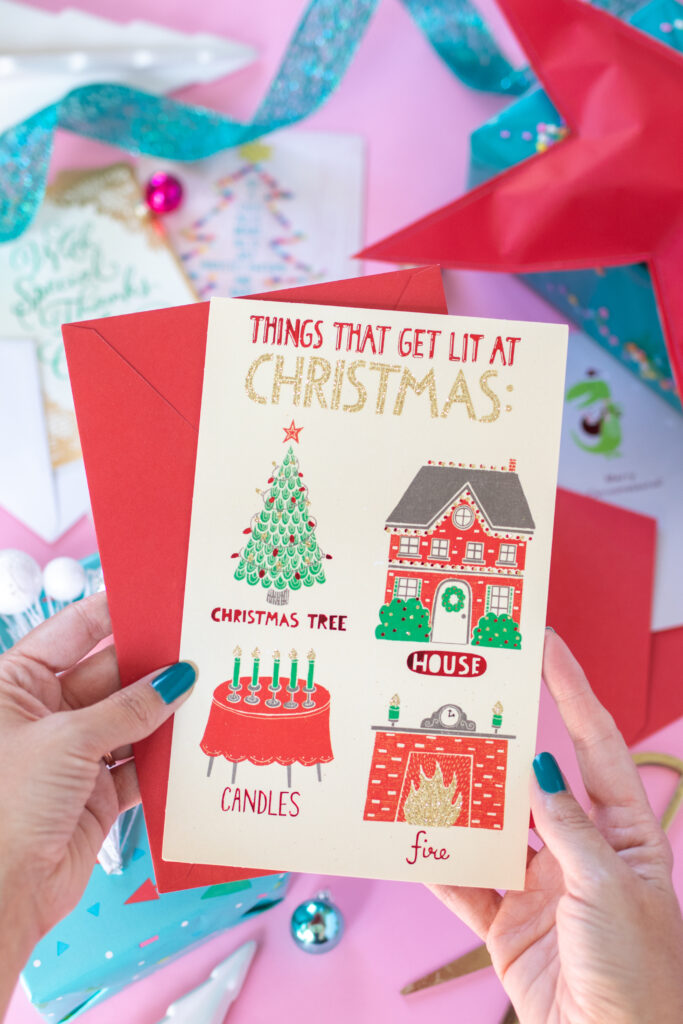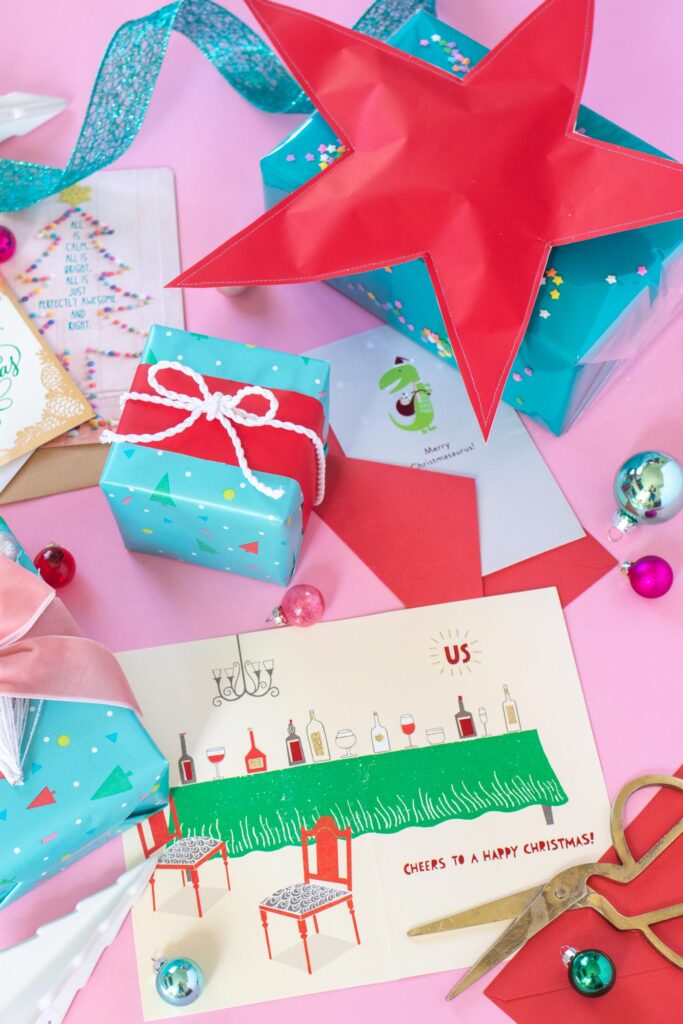 It's easier than you'd think to find unique ways to package gifts when you visit the card and gift wrap sections of Pavilions! Be on the lookout for random accessories, cute ribbons and, of course, the perfect holiday card from American Greetings!