/
DIY Pumpkin Photo Holders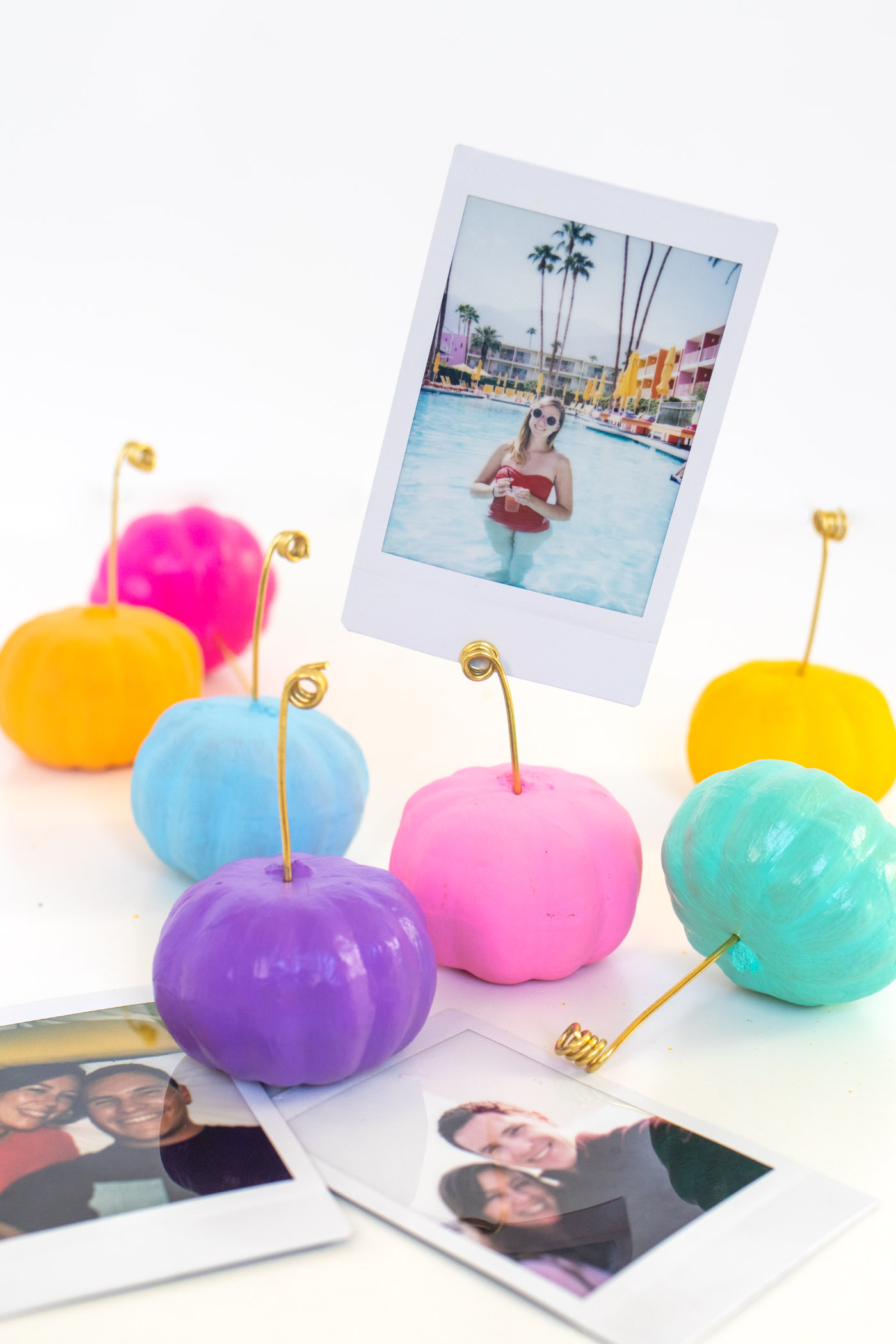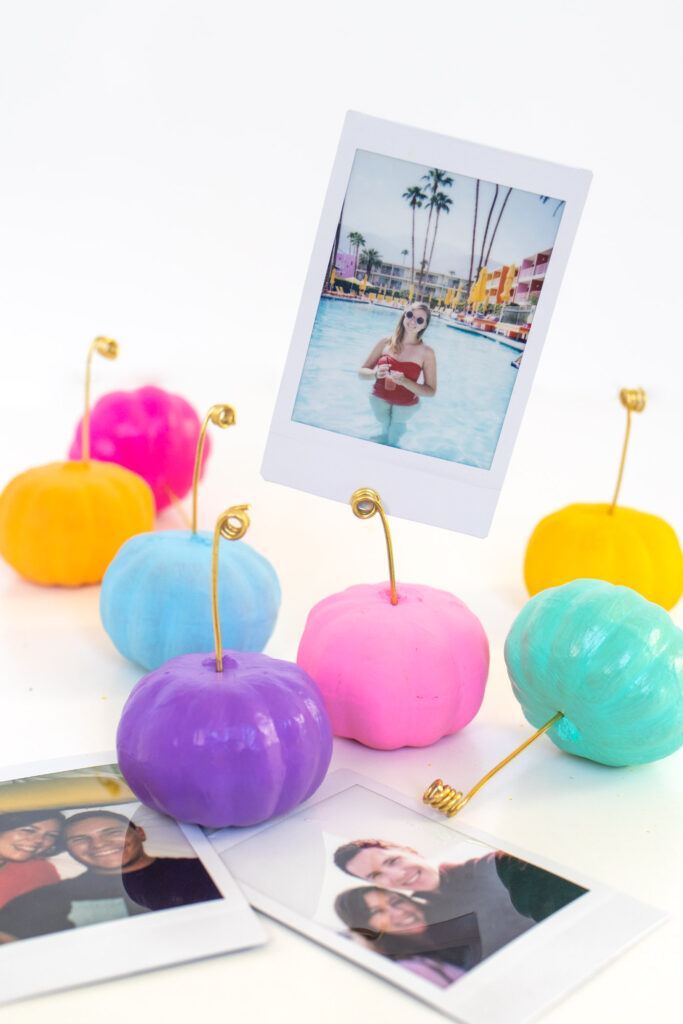 With Halloween this week, I'm moving on to creating general fall decor and Thanksgiving ideas to celebrate with plenty of color. You can find mini fake pumpkins everywhere right now, so I used them to make DIY pumpkin photo holders that can double as pumpkin place cards for fall entertaining or even Thanksgiving. Because they're so small, they fit in perfectly on our shelves, our (NEW!) mantel or our bar so that I can always find a place for them. No matter what you display in your photo holders, they'll add a fun pop of color to your home.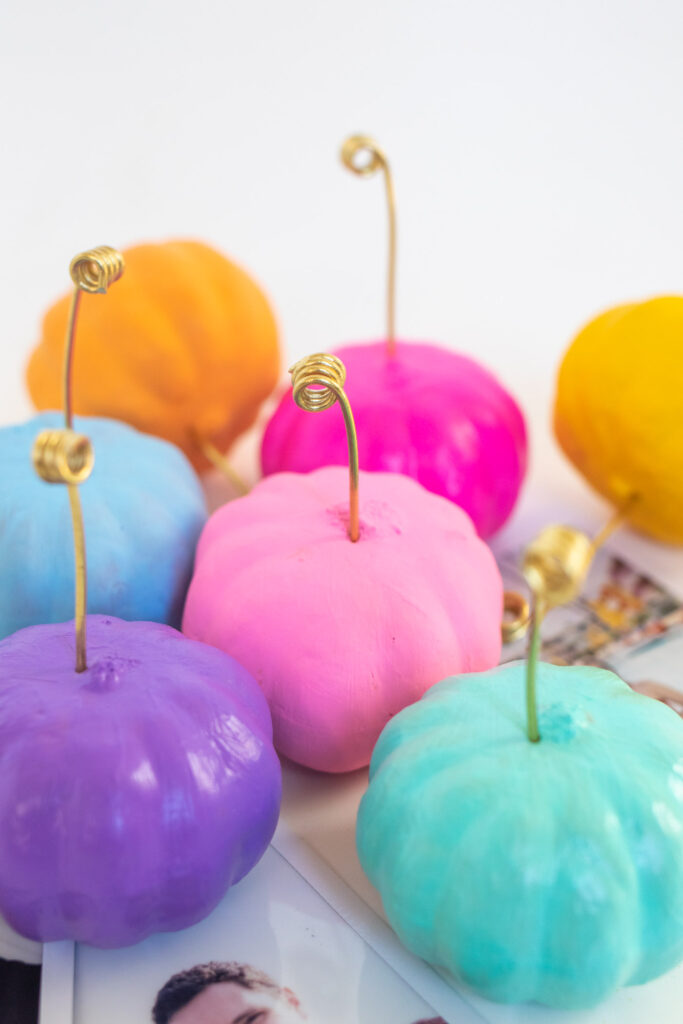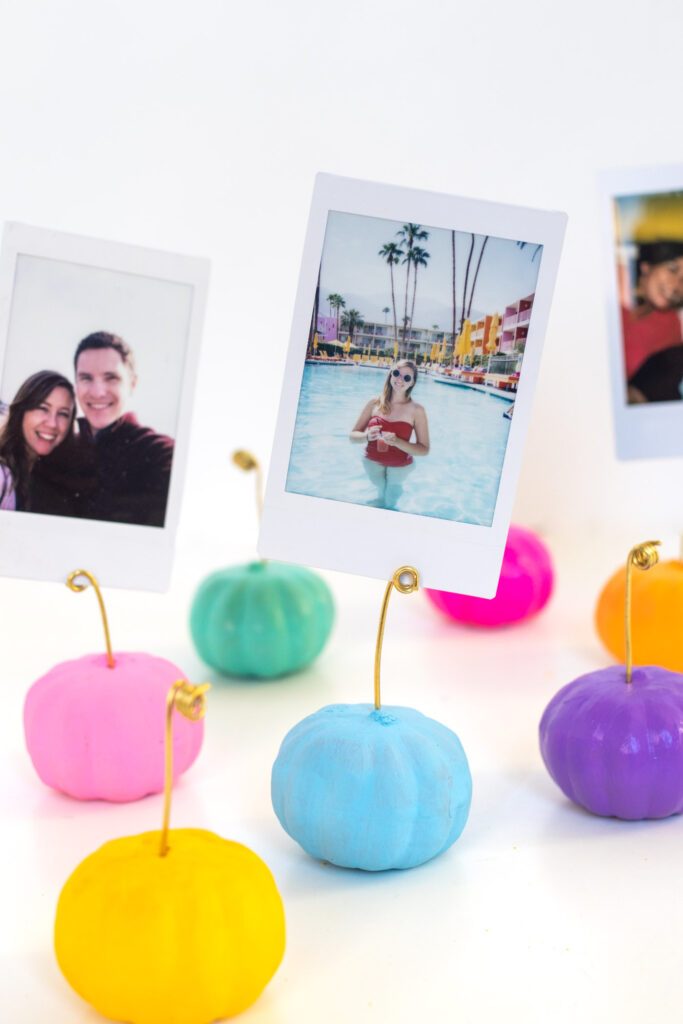 What color would you paint your pumpkin photo holders? I liked creating a little rainbow with them. Otherwise, you could use your favorite fall color scheme or simply choose colors that match your decor. If you want to keep it natural, you could also leave the pumpkins unpainted!
How to Make Pumpkin Photo Holders or Place Cards
Supplies:
Mini fake pumpkins
Acrylic paint, various colors
Paintbrushes
Thick gold wire
Wire cutters
Round nose pliers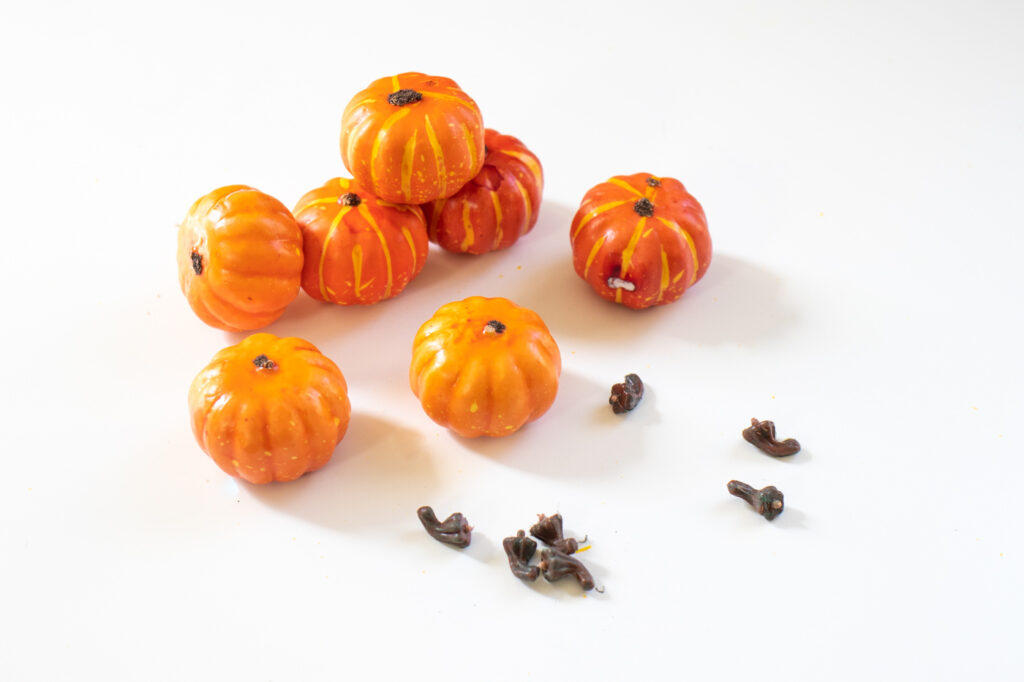 Step 1: Remove the stems of the pumpkins if there are any. The pumpkins will need to stand flat.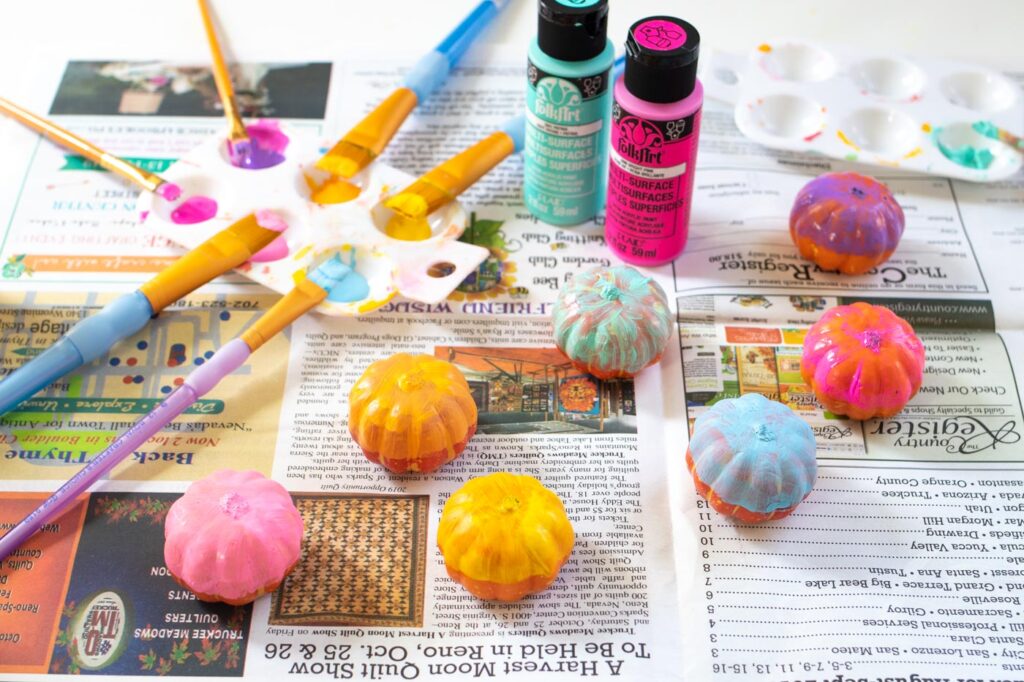 Step 2: Paint the pumpkins. Start with one end and let dry, then flip to paint the other side. Add multiple coats as needed.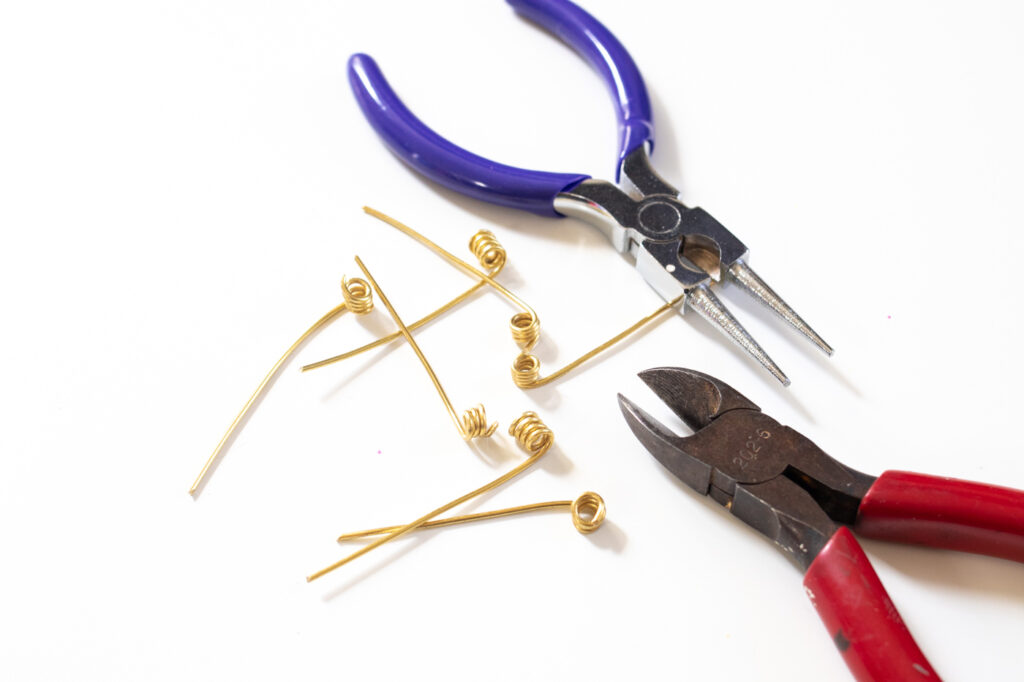 Step 3: Cut pieces of wire to 3-4 inches long and straighten them. Then curl one end by clasping it in the round nose pliers. Twist it several times to coil together tightly. This should allow you to insert a photo or place card.
Step 4: Insert the flat end of the pumpkin photo holder into the top of the pumpkin so that it's sturdy. I didn't need glue, but adding a small amount could sturdy the wire if it wobbles.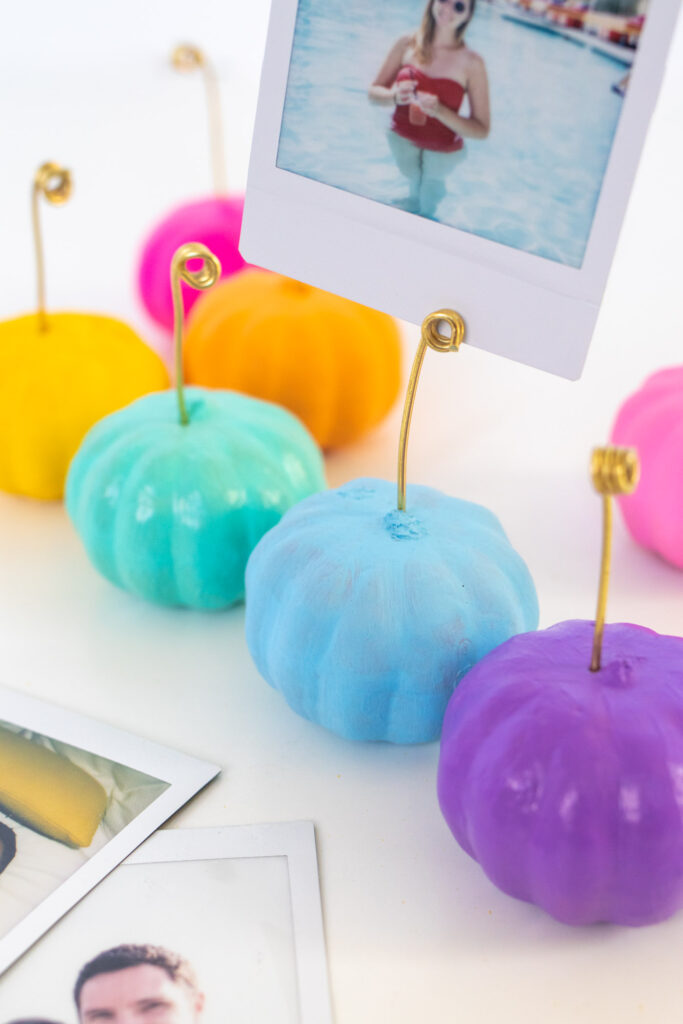 Add your favorite photos or use them to set your table with pumpkin place cards! You can store them away for the season, or you can let guests take one home to use a photo holder.