/
Lips Pull-Apart Cupcakes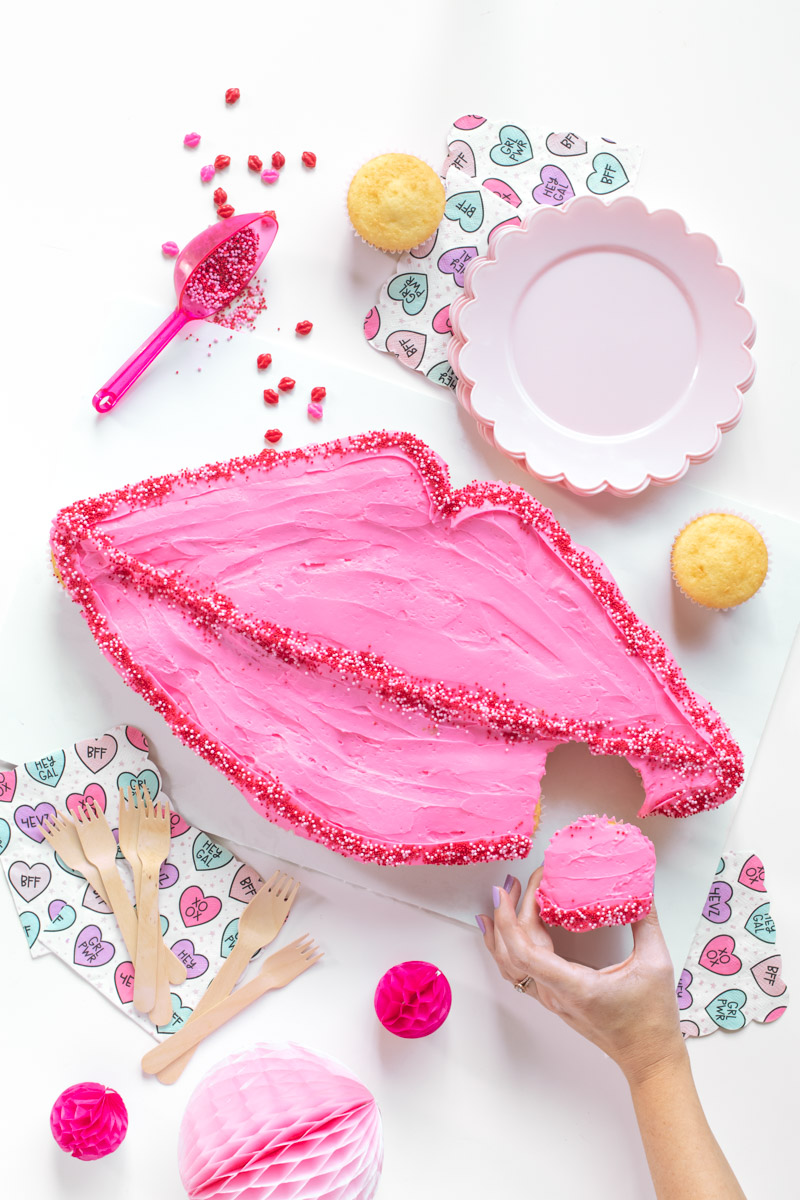 Happy Friday! I really debated whether or not to share this cake decorating idea for lips pull-apart cupcakes because I thought it wasn't my best work, but honestly, I'm tired of being so hard on myself. It's one of my goals this year to give myself a break. So here we are! With Valentine's Day coming up in less than a month, I wanted to share this easy cake decorating hack for using cupcakes to create this lips cupcake cake – AKA it looks like one large cake but it's actually cupcakes! Pull-apart cupcakes are great for parties because they're a bit easier to decorate and there's no cutting required. No matter what kind of celebration you're planning this Valentine's Day or Galentine's Day, these lips pull-apart cupcakes could be the perfect dessert to celebrate.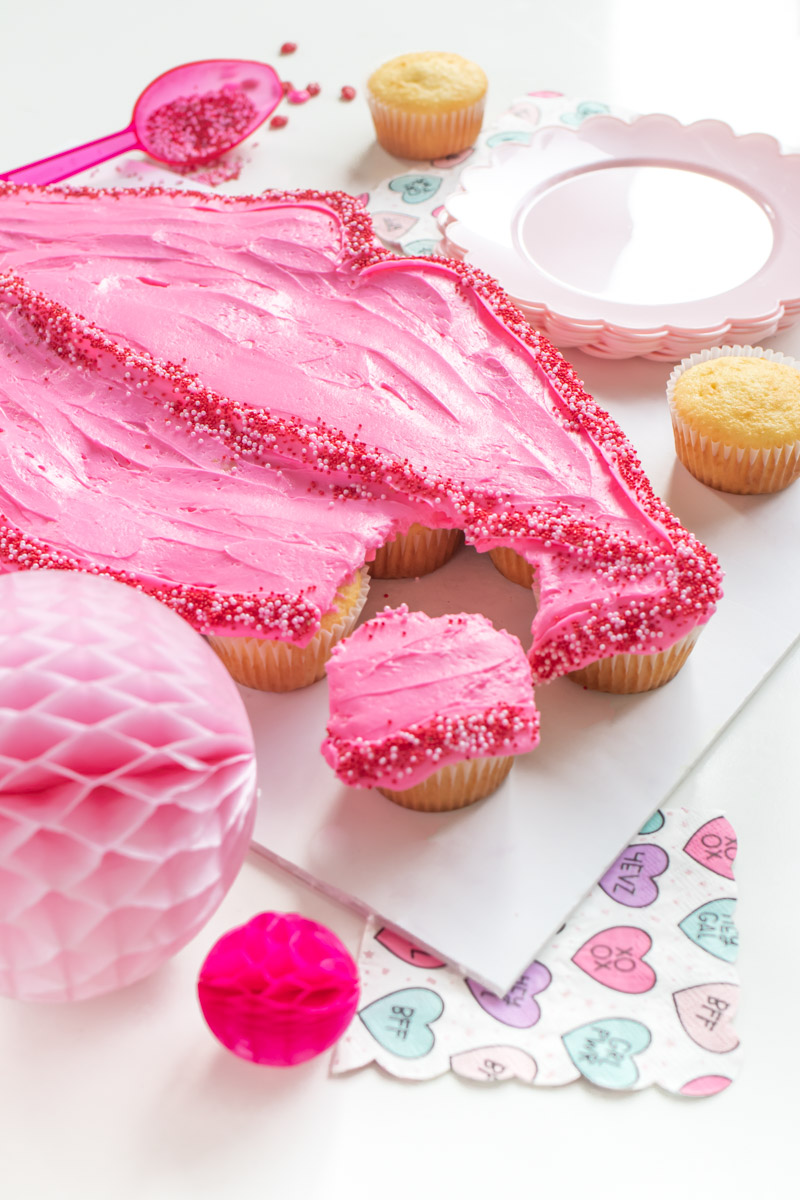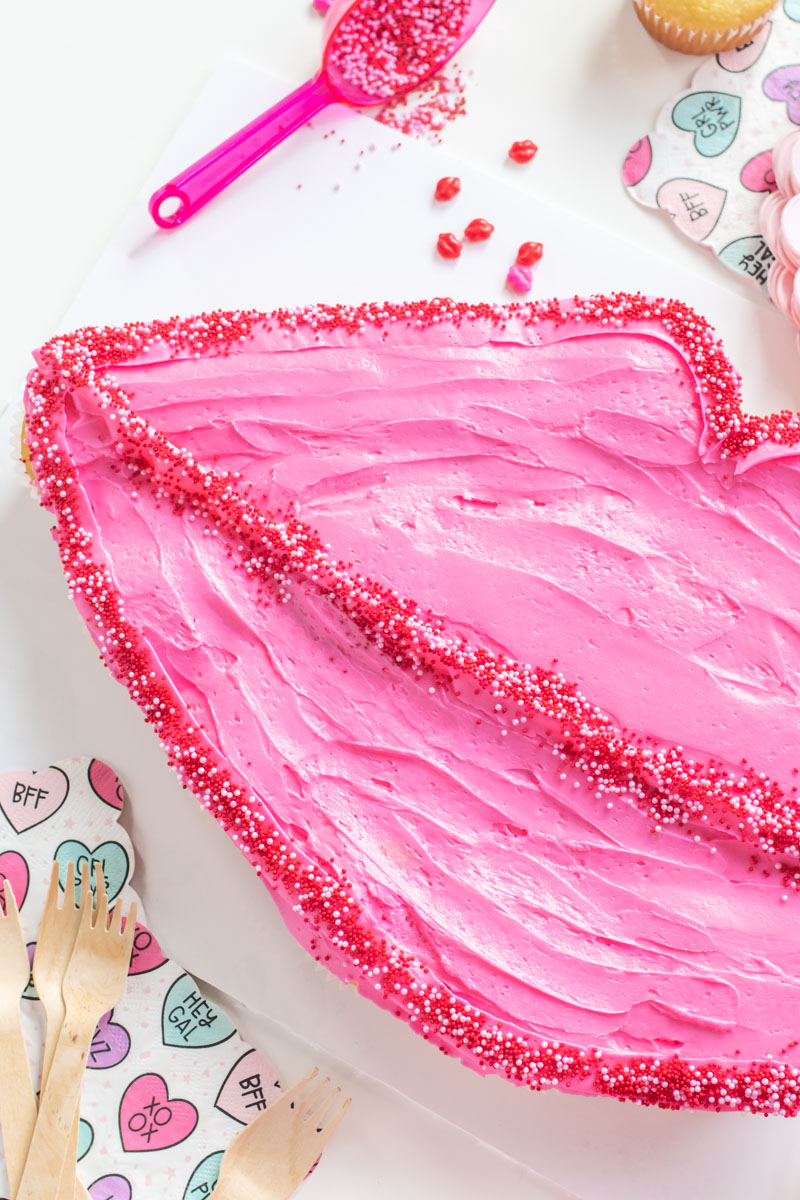 What's your favorite cake recipe? It may seem boring, but I'm always up for classic vanilla. I used vanilla cake to make these lips pull-apart cupcakes using 20 standard cupcakes. Once you arrange your cupcakes, you spread the frosting all the way across as if it's one big sheet. Have fun with the decorating here! Add sprinkles, blend shades of pink, etc. Is it perfect? No, but I hope you like it anyway. Below is the easy way to make a lip cupcake cake for your upcoming Valentine's Day soiree.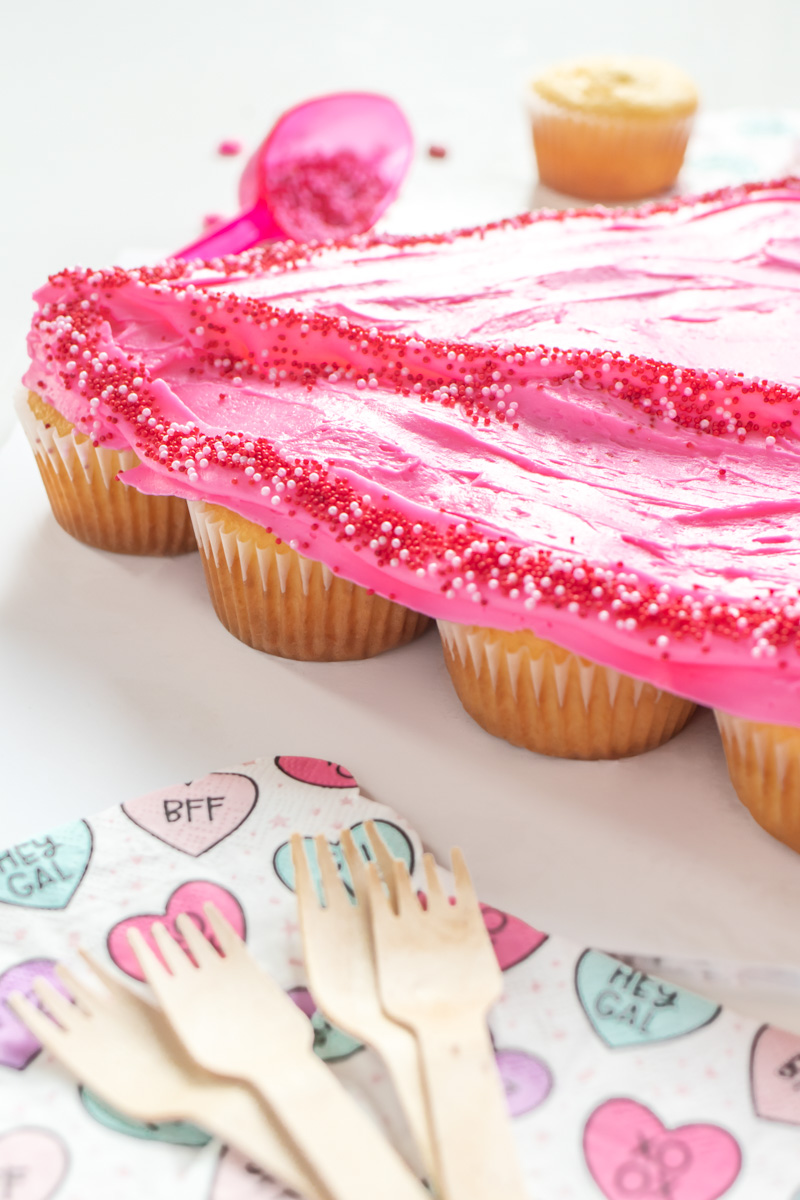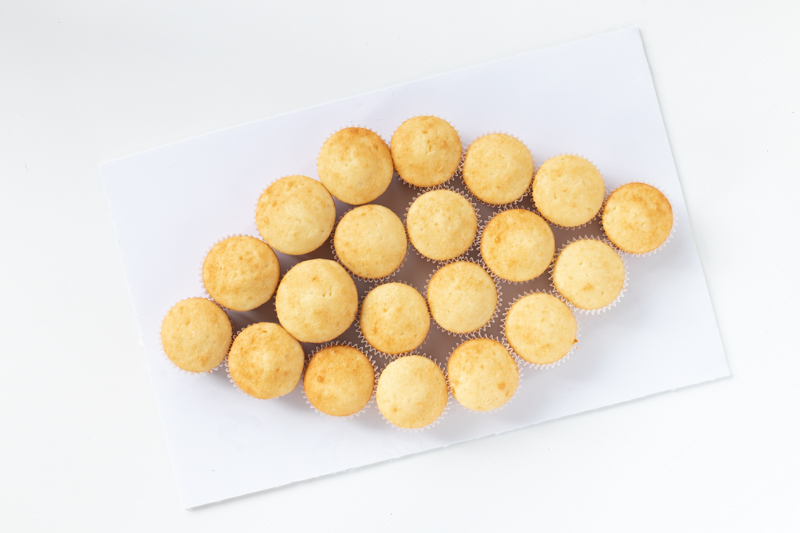 Supplies:
20 cupcakes of your favorite cake recipe (find classic vanilla here or chocolate here)
Large cake board or poster board, cut to size
Large batch of vanilla frosting
Pink food coloring
Pastry bag
Large flat piping tip
Angled spatula
Valentine's Day sprinkles, optional
How to Make a Cupcake Cake Look like Lips
Step 1: Bake cupcakes according to your favorite recipe. You'll need 20. Let them cool completely.
Step 2: Dye your frosting with food coloring until you reach your desired color. I went with a classic buttercream frosting and a bright pink color.
Step 3: To assemble into the lips pull-apart cupcakes, arrange cupcakes on a cake board as shown above. It's similar to a diamond shape.
Step 4: Move the frosting to a pastry bag fitted with a large flat tip. Pipe the outside edges to create the lips shape, then fill in. Spread smooth with an angled spatula.
Step 5: Once smoothed, trace the outside edges again with frosting. Then across the middle to make the part in the lips.
Step 6: (optional) If desired, spread sprinkles across the part and around the edges.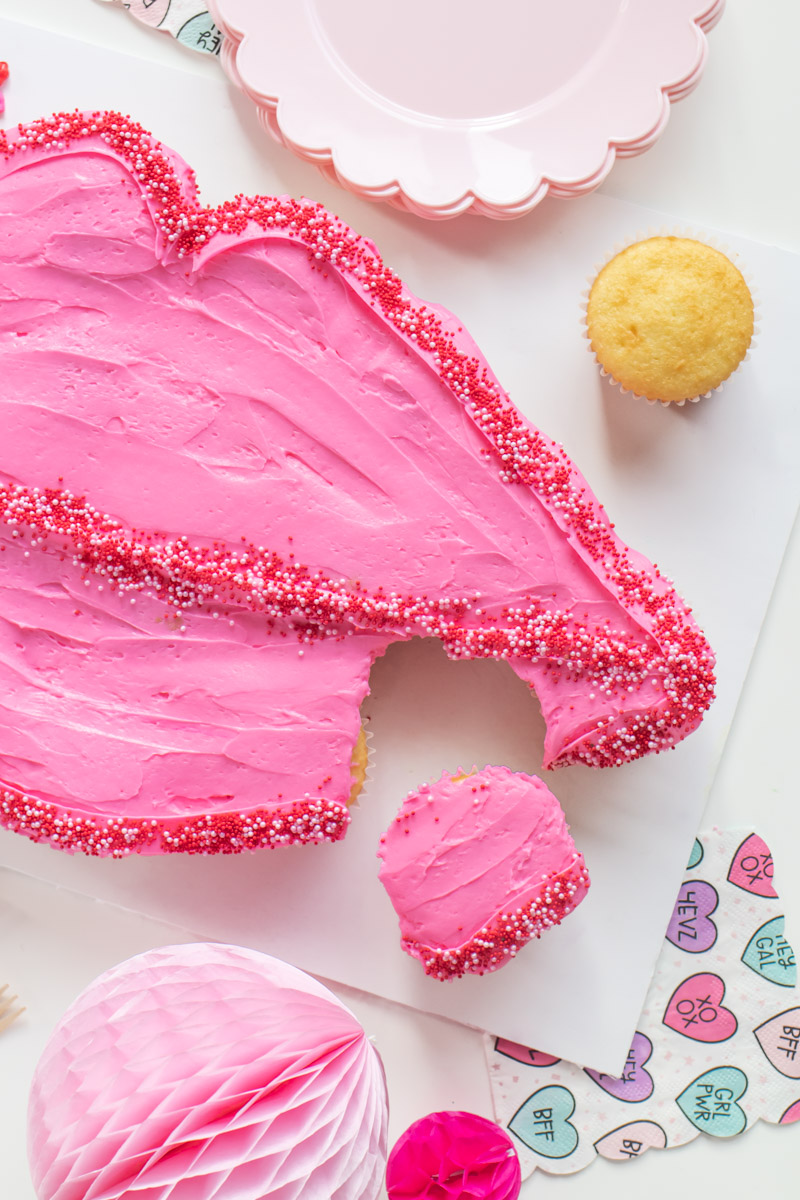 That's all it takes to make cute, easy-serve lips pull-apart cupcakes! I promise this will come together much faster than making a traditional layered cake. When you're ready to serve, simply pull cupcakes from the edge!
PS, you might also love my ombre waffle cake for a Valentine's Day party!