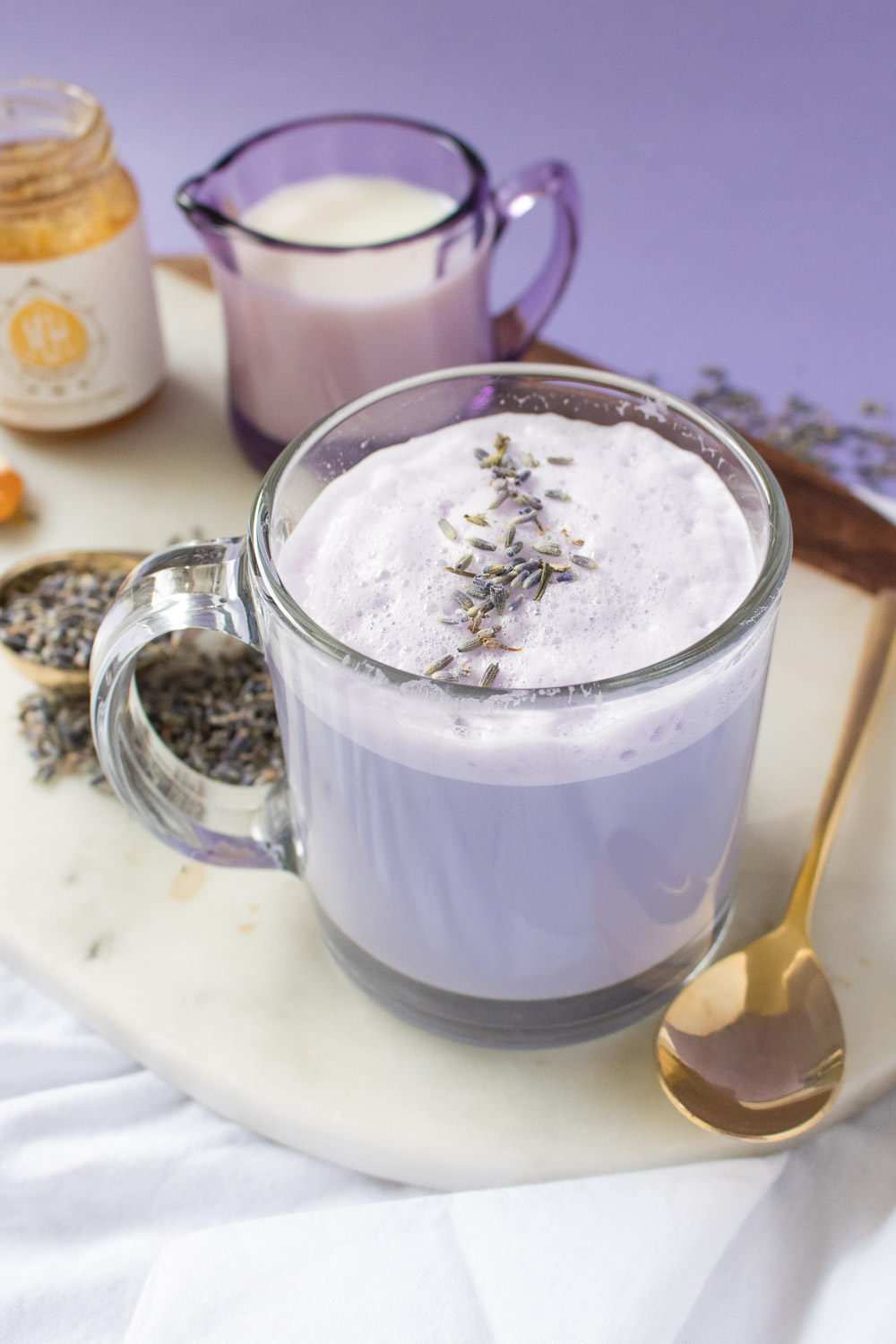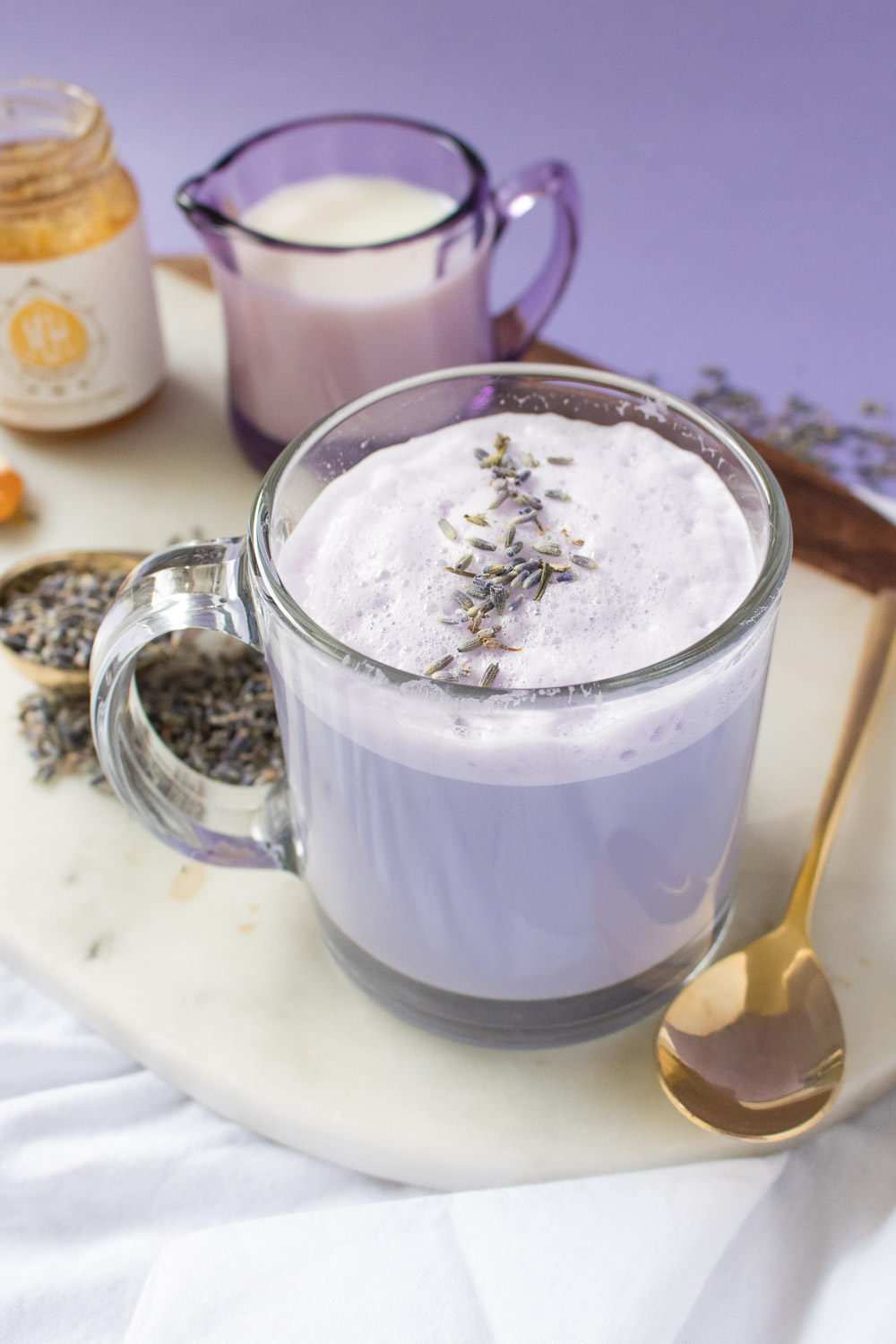 Well, I think I've officially made my favorite *pretty* drink ever! It doesn't get much better for me than this calming lavender tea latte that's actually LAVENDER. For some, lavender is an acquired taste, but I've always loved it in drinks and just about anything else I've tried. Not only is this simple tea latte pretty but it tastes like a dream with vanilla steamed milk and a light, calming lavender flavor. There's just something about that perfect foam on top that makes it feel like a decadent drink I'd order at an Insta-worthy coffee house.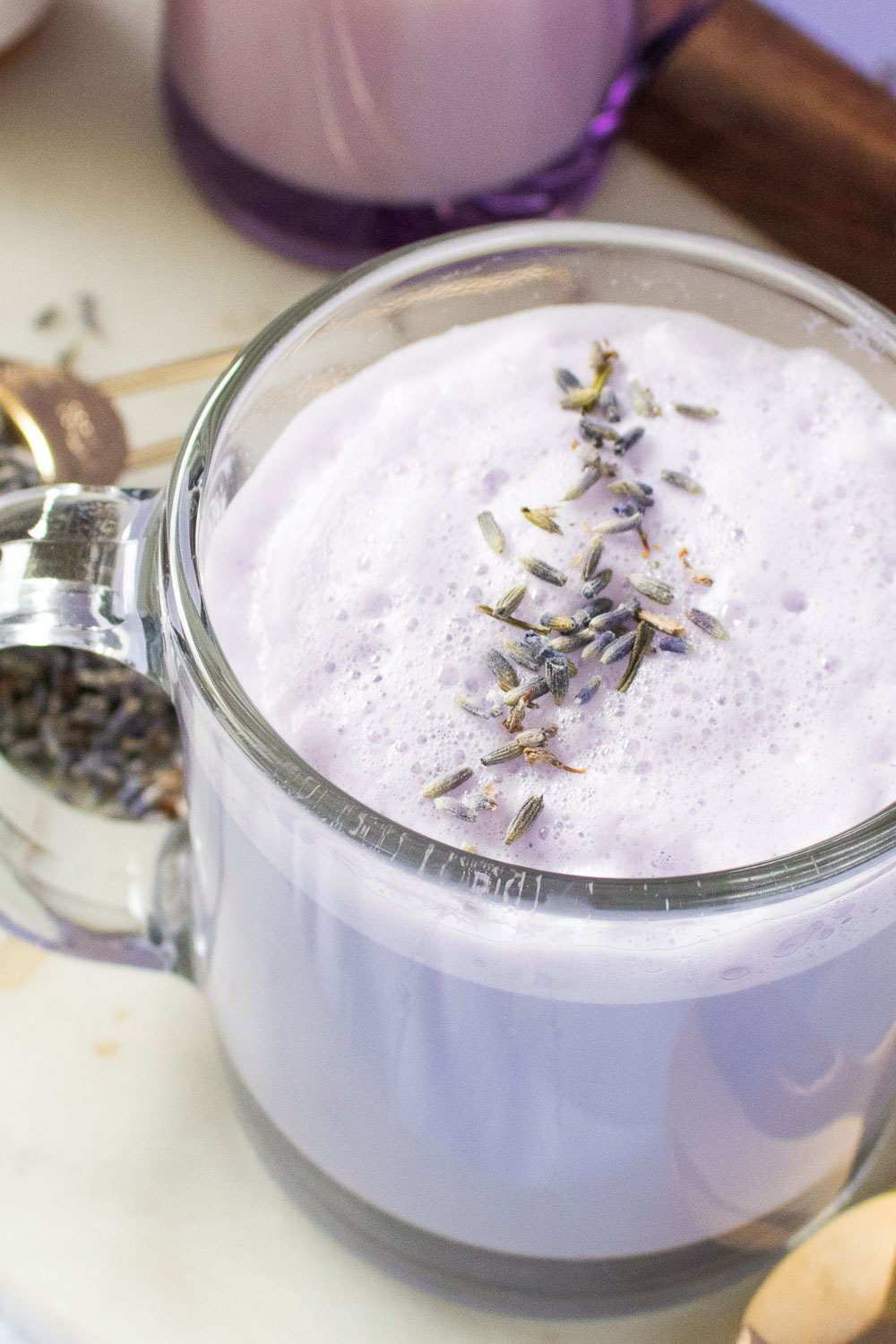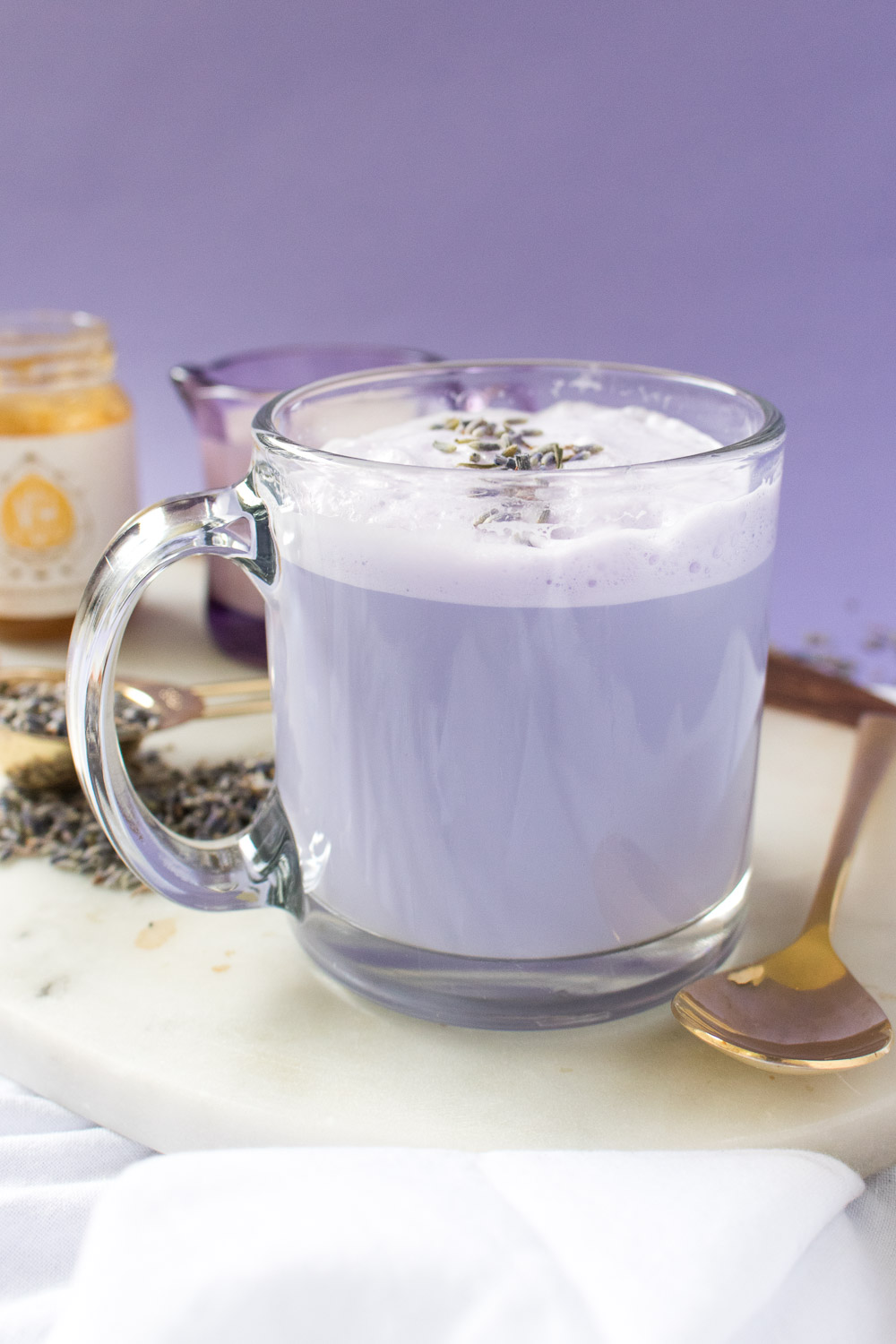 I'm a nighttime tea drinker, so this caffeine-free tea latte is the perfect evening drink to help ease the stress of the day. I also LOVE chai lattes, but since I use caffeinated black tea as the base, it's more of a morning drink for me. Lavender is extremely calming, so I'd consider this my de-stressing drink. I also use lavender essential oils in my bedroom diffuser when I want to relax before bed.
Scroll down for the full recipe card! ??
You'll noticed I used honey as the sweetener for this recipe. As an alternative, you could use sugar or artificial sweeteners. Simply stir the sugar into the hot tea once you've removed the lavender buds. I personally like the taste of honey and lavender together, which is why it's my preferred sweetener. Plus, I have a delicious orange blossom honey from a local farm in Orange County, and it's my favorite to use for anything and everything.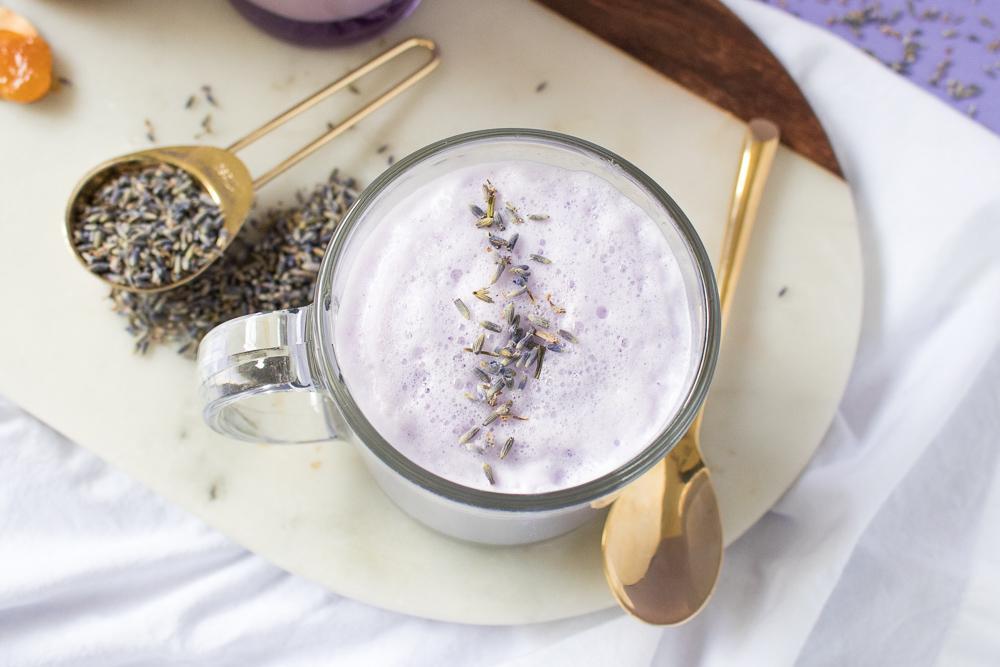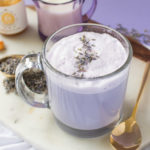 Lavender Tea Latte
2018-01-03 15:54:55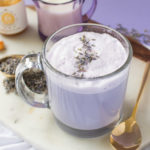 Serves 1
A delicious and colorful hot tea latte made with homemade lavender tea and foamed milk
Ingredients
2 tbsp culinary grade lavender
1 cup bottled or purified water
3/4 cup preferred milk
1 tbsp honey
1 tsp vanilla extract
Purple food coloring
Instructions
In a small saucepan, bring the water to a boil. Add lavender buds, turn heat to low and simmer, covered, for about 5 minutes
Strain the lavender buds, fill a mug about half full with hot tea and set aside
In the same saucepan (rinsed), heat the milk, honey, vanilla and purple food coloring until the edges begin to simmer
Remove from heat and either blend with an immersion blender or move the milk to a blender. Blend for about 1 minute until foamy
Pour the foamed milk into the mug of tea until full, using a spoon to scoop the foam on top
Sprinkle with lavender buds or drizzle with honey. Serve hot
Notes
Add more or less honey to control sweetness of the latte, or substitute with sugar/artificial sweetener when brewing the tea
Club Crafted https://www.clubcrafted.com/