/
Licorice Allsorts Cakes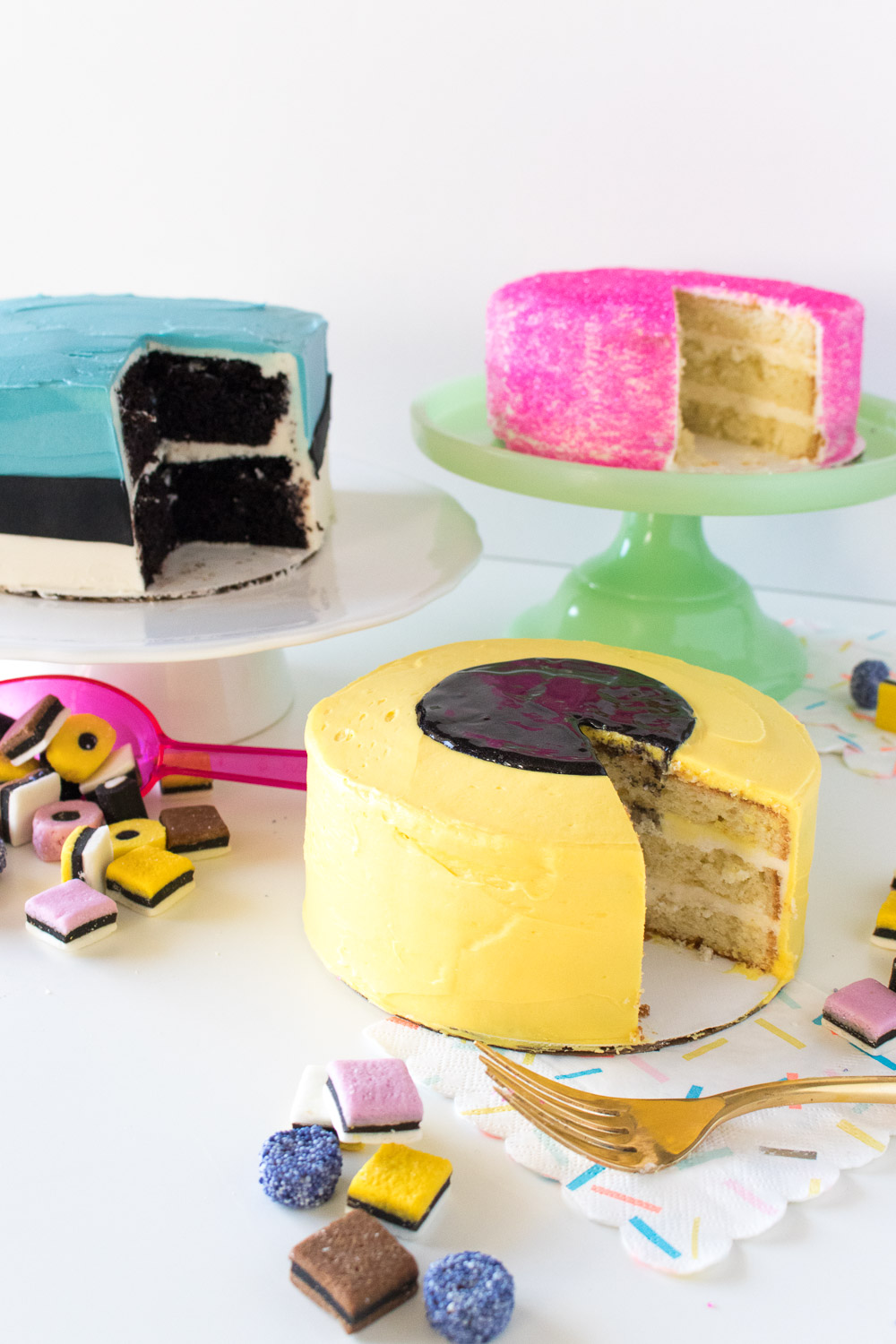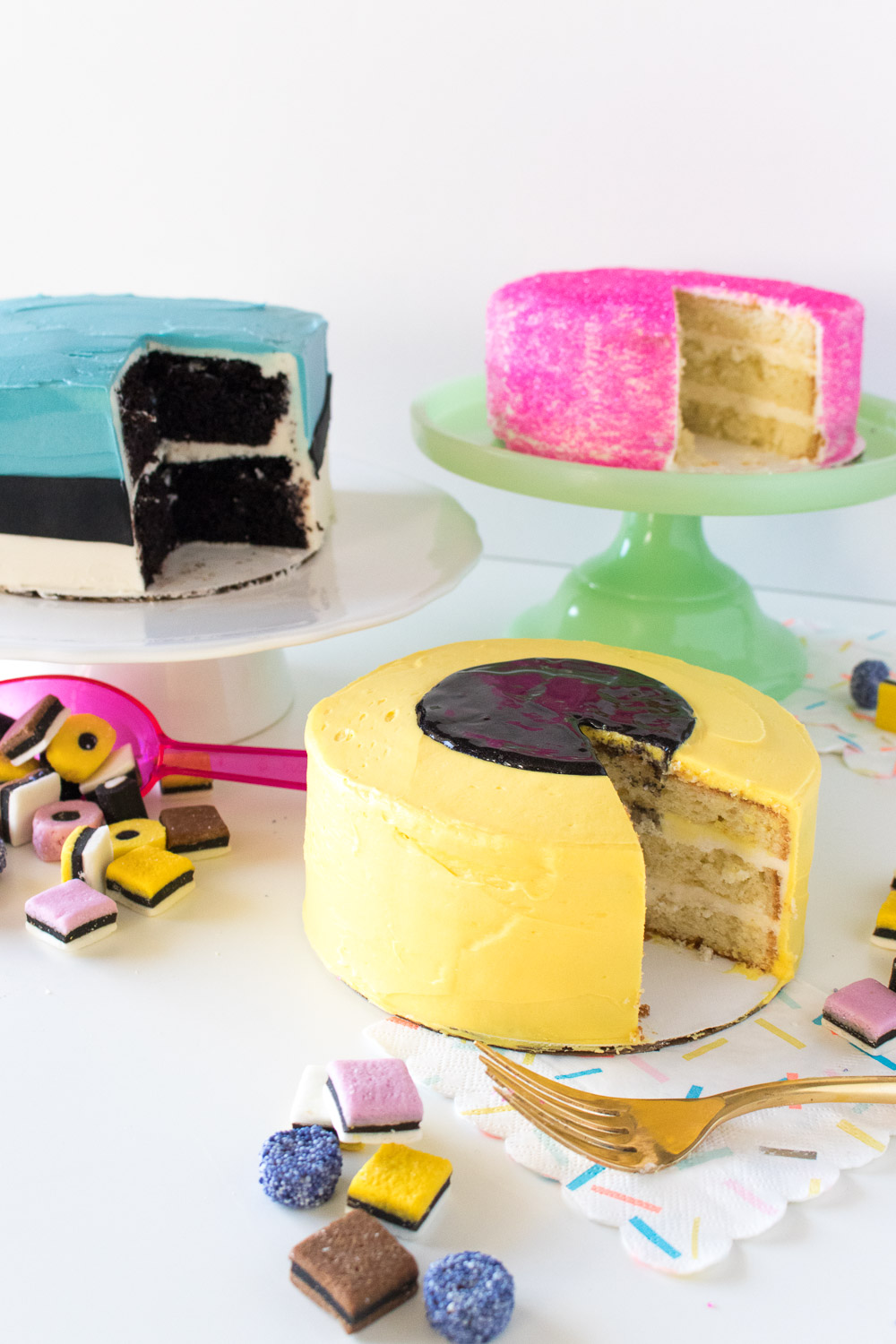 What's your opinion of licorice? Since my family is Dutch, both my mom and grandma really like certain types of licorice, but I just can't handle the taste of any type, including the colorful licorice allsorts candies I see in stores from time to time. Nonetheless, I can't possibly ignore colorful candy, so I decided to use it as inspiration to make these colorful licorice allsorts cakes that taste nothing like actual licorice, ha! So if you like cake and pretty colors, these DIY licorice cakes are for you ?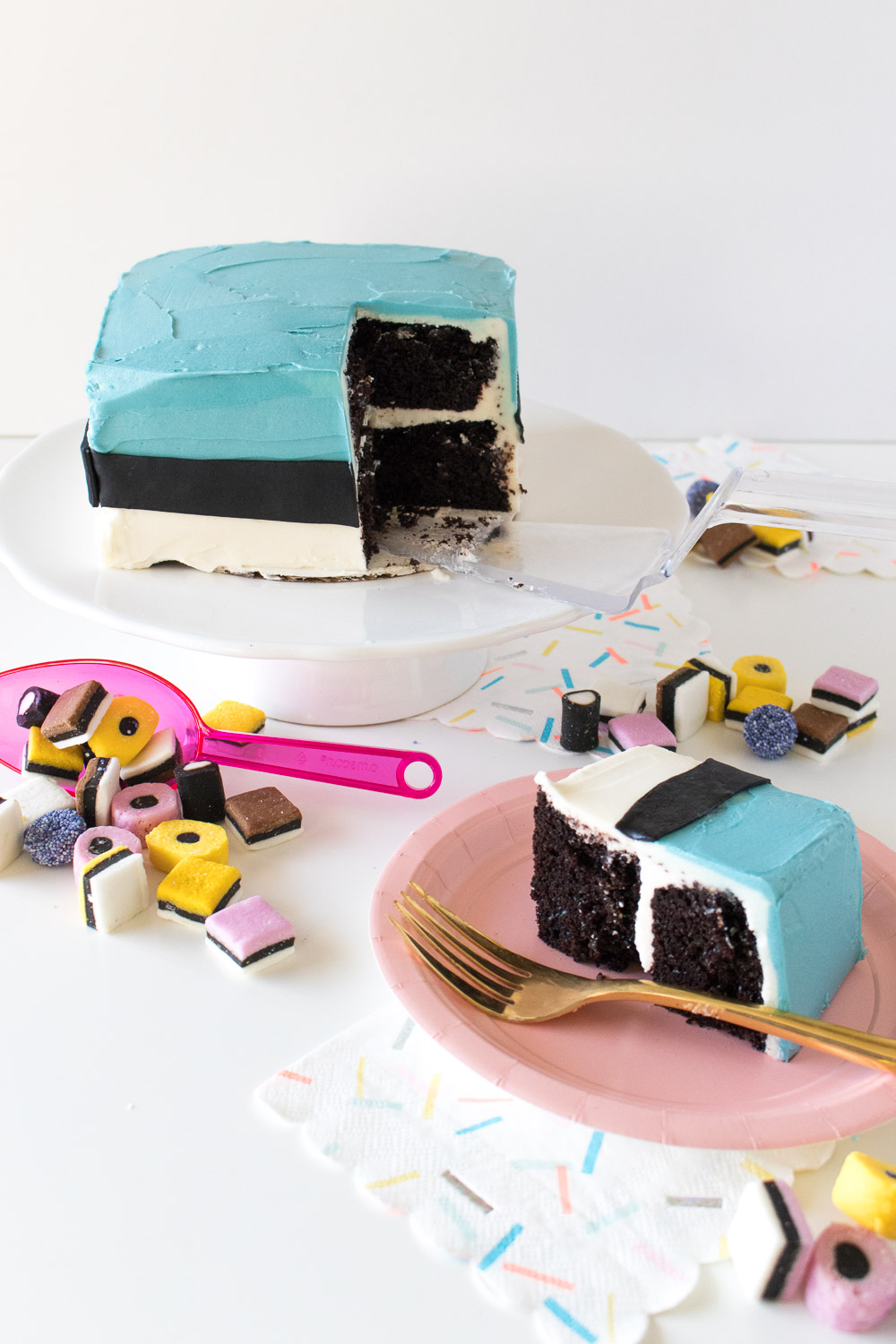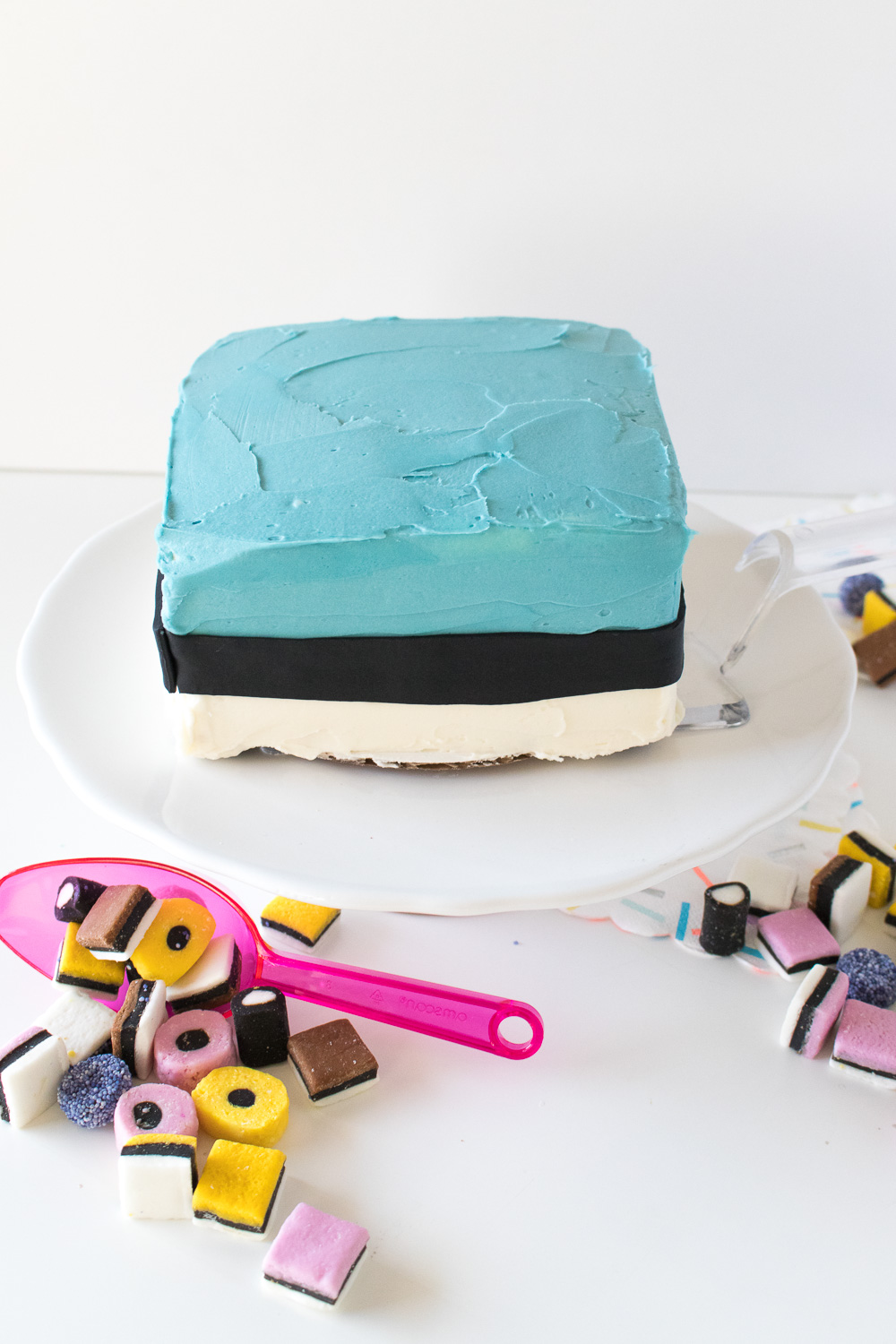 All in all, these cakes are actually easy to recreate because the designs are not very complicated. The most common licorice allsorts candies are simply round and square. Some are colorful with a black dot in the middle, some are color blocked squares with a black line around the middle and some appear to be covered in sprinkles, so those are the exact cakes are recreated in bright colors. Which one is your favorite? I like the yellow with the black dot in the middle.
Scroll down for the full recipe card for the tutorial for all three cakes! ??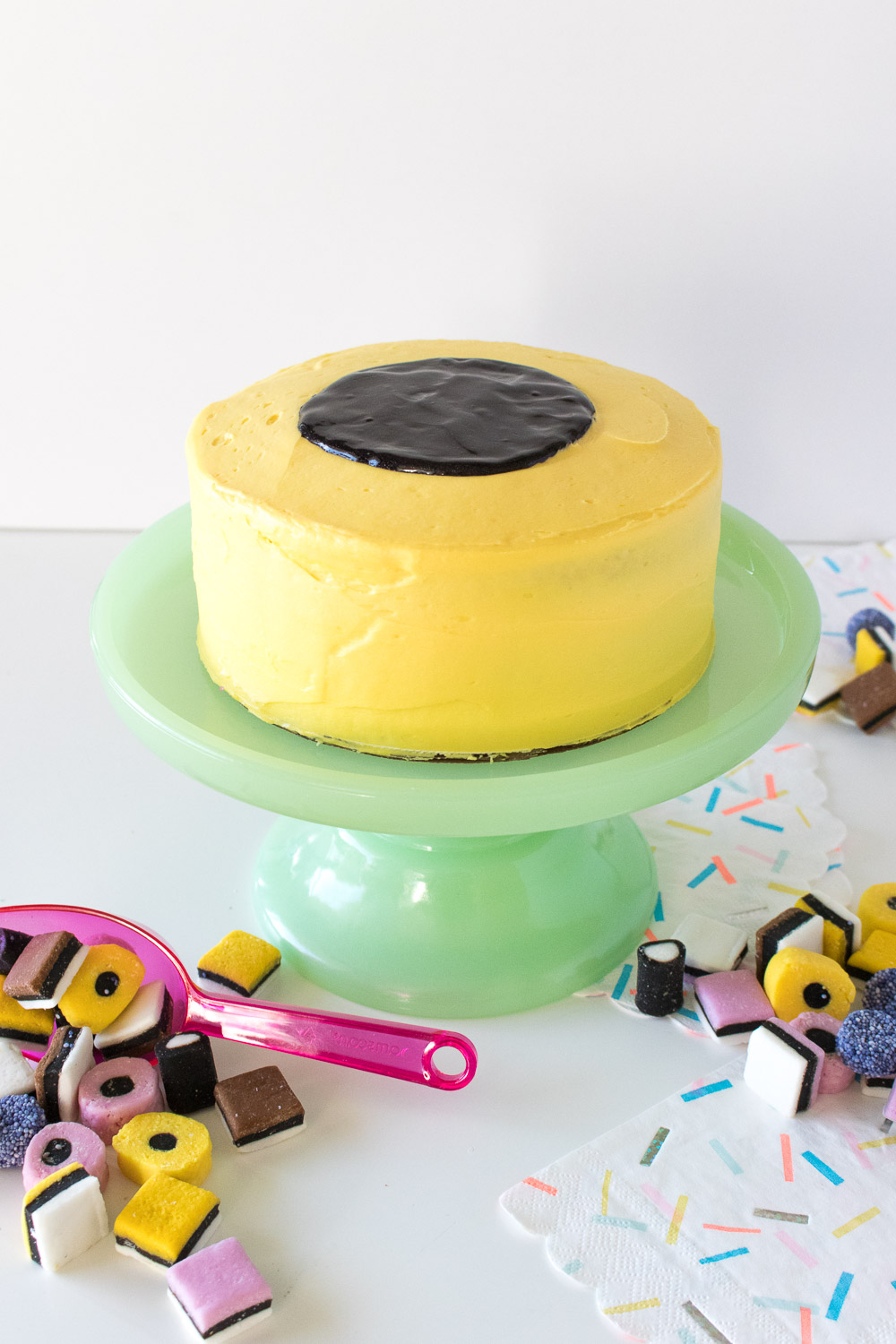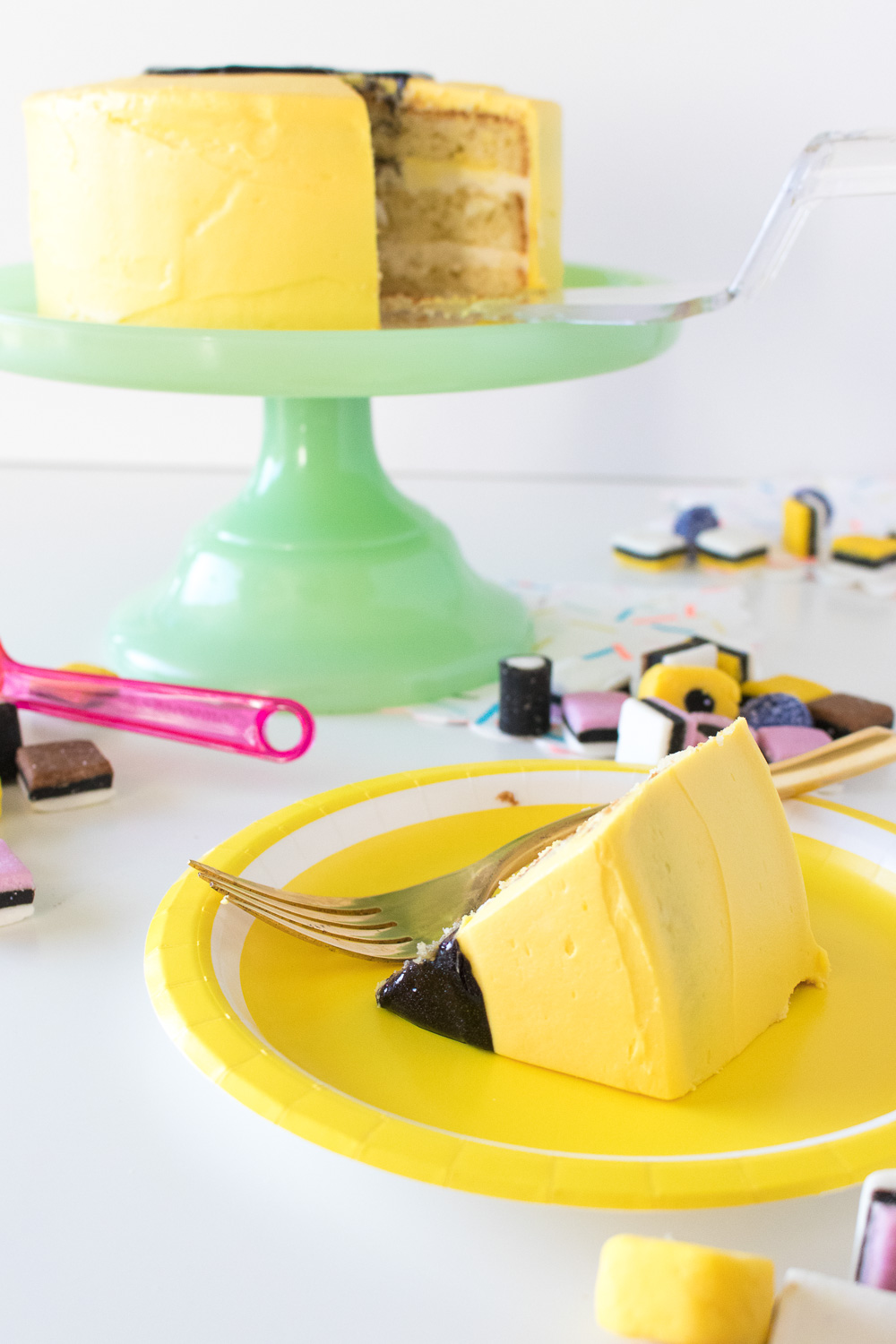 I used two different recipes for these cakes – one is a really simple chocolate cake recipe and the others are classic vanilla cake. I've shared these cake recipes before, and they are my tried-and-true favorites!
After completing this shoot, I sampled 1…2…3 pieces of cake. Any colors will work for these allsorts-inspired cakes. I suppose if you actually DO like licorice, you can even use licorice allsorts as a decoration or even a filling inside the cakes. Have fun with it!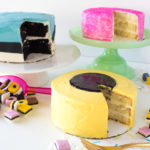 Licorice Allsorts Cakes
2017-12-21 10:37:17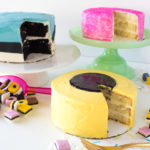 A variety of cakes that look like colorful licorice allsorts candies
Ingredients
Your favorite cake recipe(s)
Classic vanilla buttercream
Food coloring
Black icing
Black fondant
Pink sanding sugar
Offset spatula
Cake boards
For the Square Cake
Layer two square cakes with buttercream and frost a white crumb coat
Once chilled, frost the entire cake with white buttercream and chill
Dye a small amount of buttercream blue or desired color and frost the top half of the cake
Mold a piece of black fondant in your hands and roll out to about 1/4 inch thick with a rolling pin on a silicone mat. Using a ruler, cut two 1-inch thick strips of fondant
Carefully place the black strips around the middle of the cake, covering where the blue and white icing meet. Gently press the seam of the two pieces together to give the appearance of one long strip
Chill until ready to cut and serve
For the Black Dot Cake
Dye buttercream yellow or desired color. Layer 2-3 round cakes with buttercream and frost a crumb coat
Once chilled, frost and smooth the buttercream all over the cake
Use a small cup or bowl to gently press a circle into the middle of the top of the cake, just enough to leave a mark on the frosting
Trace and fill in the circle with black icing. Chill until ready to cut and serve
For the Sprinkle Cake
Dye frosting if desired. Layer 2-3 round cakes with buttercream and frost a crumb coat
Once chilled, frost and smooth the buttercream all over the cake
Hold the cake on a cake board and carefully tilt the cake to cover it entirely in sprinkles/sanding sugar
Chill until ready to cut and serve
Club Crafted https://www.clubcrafted.com/