/
Itty Bitty Mini Chocolate Chip Cookies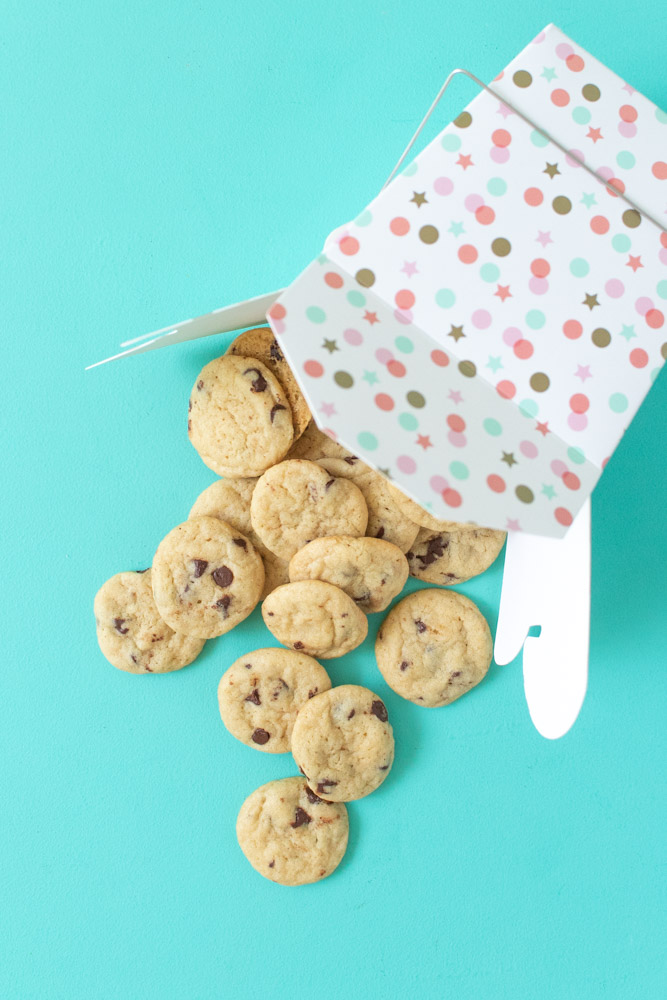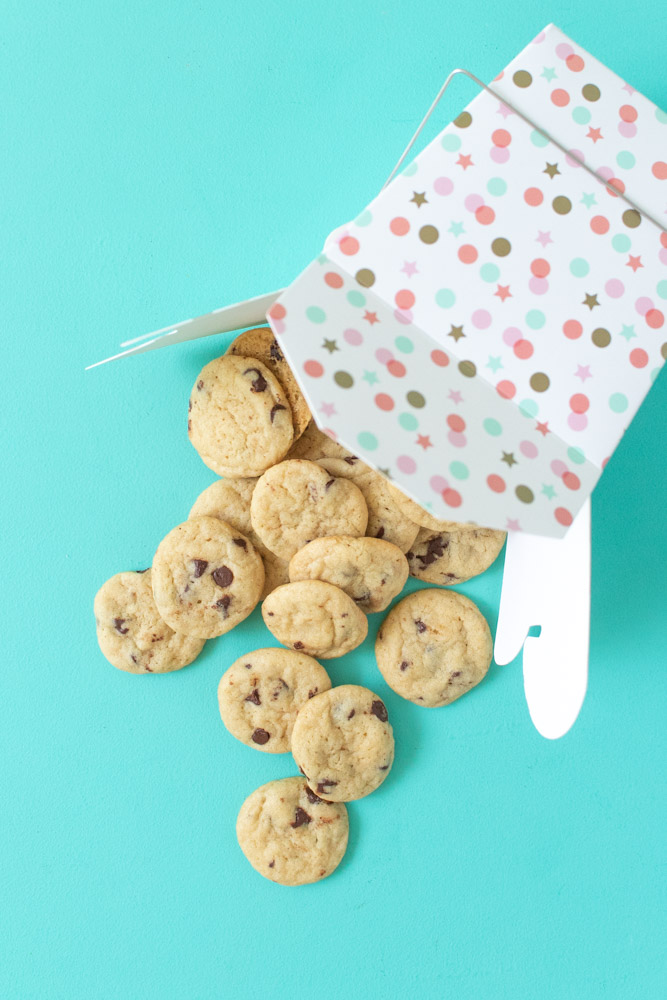 It was about time I get back to the classics (with a little spin, of course). Today, I'm excited to share my absolute favorite recipe for chocolate chip cookies. These are not just any 'ol cookies though; these are MINI chocolate chip cookies! Everything is cuter when it's miniature, right? Especially food? Each mini cookie is only about 1 1/2 inches wide, so they are bite sized and ready to enjoy in large qualities, which I have every intention of doing. This mini chocolate chip cookie recipe is a classic, but it's tried and true in my household because I've made them so many times in so many sizes. Mini has to be my favorite though! Just to show you how easy these mini chocolate chip cookies are to make, I've made a quick video for you…
Ready to see how these itty bitty teeny weeny cookies are made? I'll give you a hint: it's the same way you make regular cookies!
Scroll down for the full recipe card! 👇🏼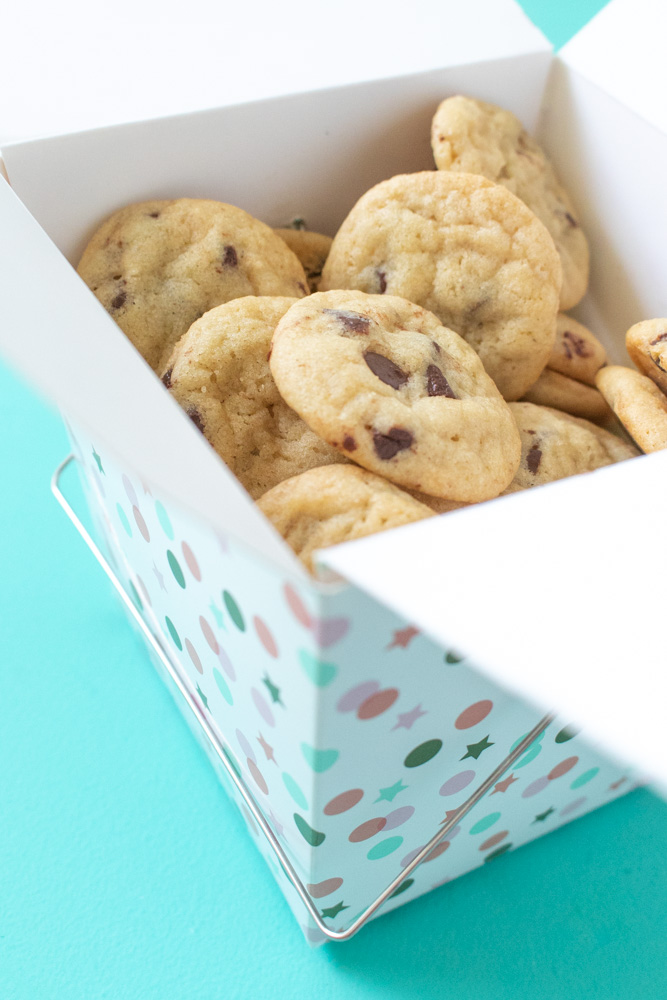 I'm a big fan of soft, chewy cookies, so this recipe is a winner for me. However, I know some people prefer crispy cookies (aka, traitors). For those individuals, I recommend my cosmic brownie bark instead.
Several weeks ago, I actually used this chocolate chip cookie recipe to make almost 100 cookies for Andrew's Bar Prep class. After all, cookies make people feel better and that was a group of people who really needed some cheering up. The Bar just completed (FINALLY!! she shouts from the rooftops) so everyone is in better spirits now.
The hardest thing about making these mini chocolate chip cookies is resisting the urge to eat all of the cookie dough before baking the cookies. Luckily, I swear these cookies taste as good baked as they do unbaked! Just trust me on this 😉 Happy baking!
Itty Bitty Mini Chocolate Chip Cookies
2018-07-16 16:56:27
Delicious, classic chocolate chip cookies in tiny bite-sized form
Ingredients
2 and 1/4 cups all-purpose flour
1 1/2 tsp cornstarch
1 tsp baking soda
1/2 tsp salt
3/4 cup unsalted butter, melted and cooled
1/2 cup granulated sugar
3/4 cup light brown sugar
1 large egg + 1 egg yolk
1 tbsp vanilla extract
1/2 cup mini chocolate chips
Instructions
In a large mixing bowl, whisk together the flour, cornstarch, baking soda and salt. Set aside
In another bowl, whisk the sugars into the melted and cooled butter
Mix in the egg, egg yolk and vanilla until smooth
Pour the wet ingredients into the dry and mix with a spoon or spatula until a small amount of white flour remains
Stir in the chocolate chips until just combined
Cover and freeze for 1 hour or refrigerate for at least two hours
Remove chilled dough and set aside until moldable (about 10 minutes)
Preheat the oven to 350 degrees F and line two baking sheets with parchment paper or silicone baking mats
Use a 1/2 teaspoon to scoop out dough and and roll into balls. Place almost an inch apart on the cookie sheet so that balls are uniform
Bake for 6-8 minutes until the edges barely begin to brown
Let cool 5 minutes before removing from the baking sheet
Notes
Store in an airtight container for up to one week
Club Crafted https://www.clubcrafted.com/