/
ISpy Something Pretty: Purple Reigns this Summer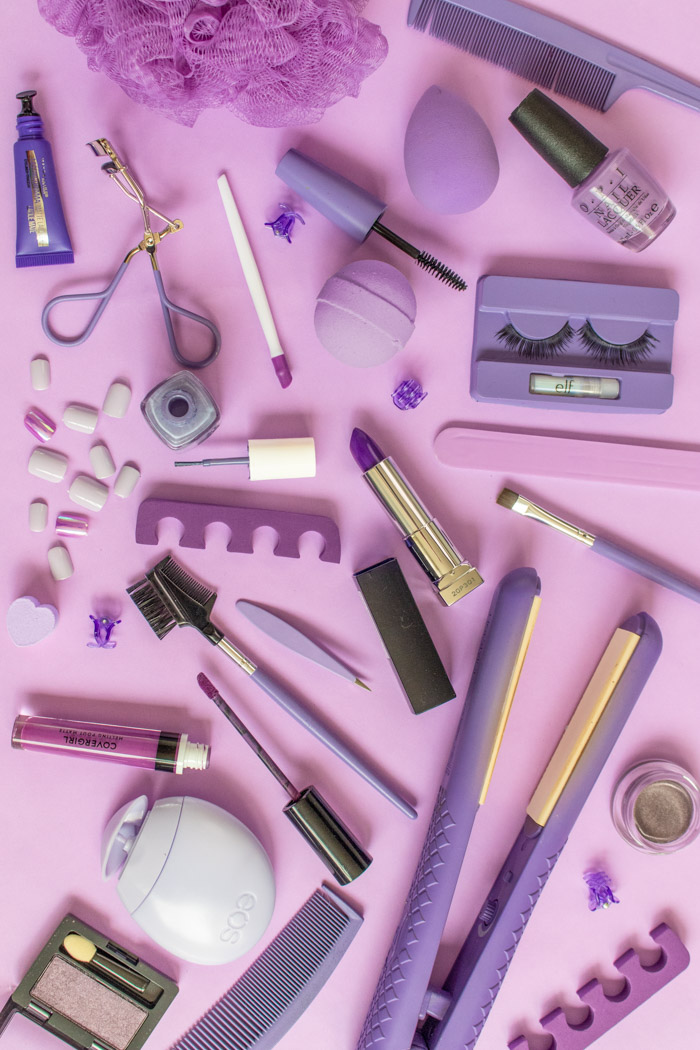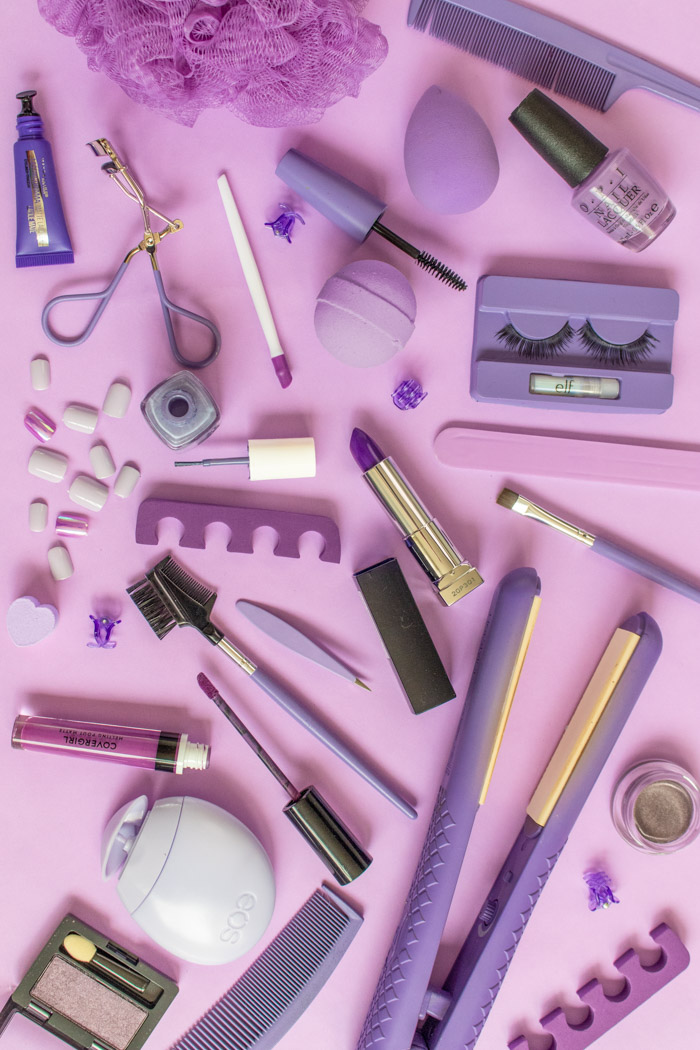 Happy Friday, friends! I'm diving into a new blog hop series with several other blogger babes, and we'll be sharing unique images inspired by the iSpy books we all loved as kids.
To kick off this series, I wanted to dig into Pantone's Color of the Year, Ultra Violet. I noticed a lot of articles popping up about how purple was THE color to wear this year, featuring a lot of purple looks on the runway, so I thought it would take that a step further and make a flat lay of all purple cosmetics to celebrate purple and how perfect it is for your style this summer! Personally, I'm allll about purple nail polish and I wear it almost every day, but it's time to switch it up and incorporate a little more purple elements in my routine.
Let's play a game! See if you can find these 5 items within the image above:
1. 4 mini clips | 2. a foundation blender | 3. a bath bomb | 4. a nail file | 5. a set of tweezers.
Got 'em? Great!
Be sure to head over to these blogs for more gorgeous iSpy images that scream summer!
PMQ for Two | A Kailo Chic Life | Lovely Indeed | Delineate your Dwelling | Jennifer Perkins
I was personally inspired by Violet Tinder Studios when styling this image. Natasha is the queen of this style of photography, and her work inspired me to make this monochromatic flat lay for myself. Of course, I had to break out the spray paint for some of these products. It's a shame more things don't come in purple! You should have seen the poor Target employee helping me run around to find every purple beauty product in the store, plus anything spray paintable. The best part is I can use all these fun purple beauty products products myself now. Unfortunately, the purple lipstick was just not my color.
What is your take on purple? What do you want to see in my next iSpy series contribution?