/
Homemade Fudgsicles (with Sprinkles!)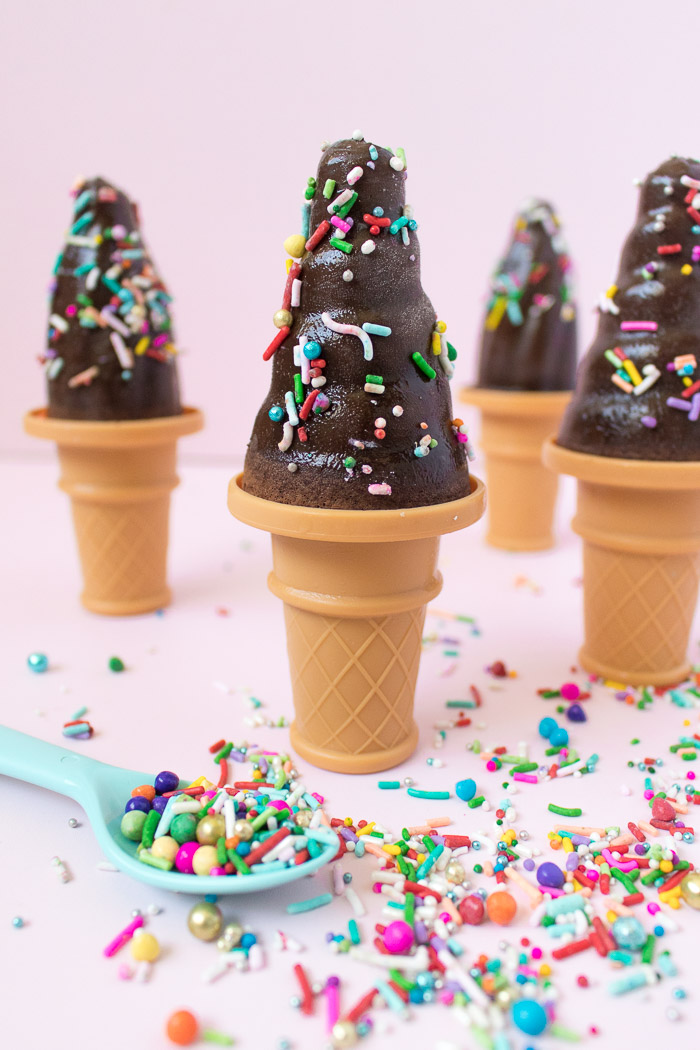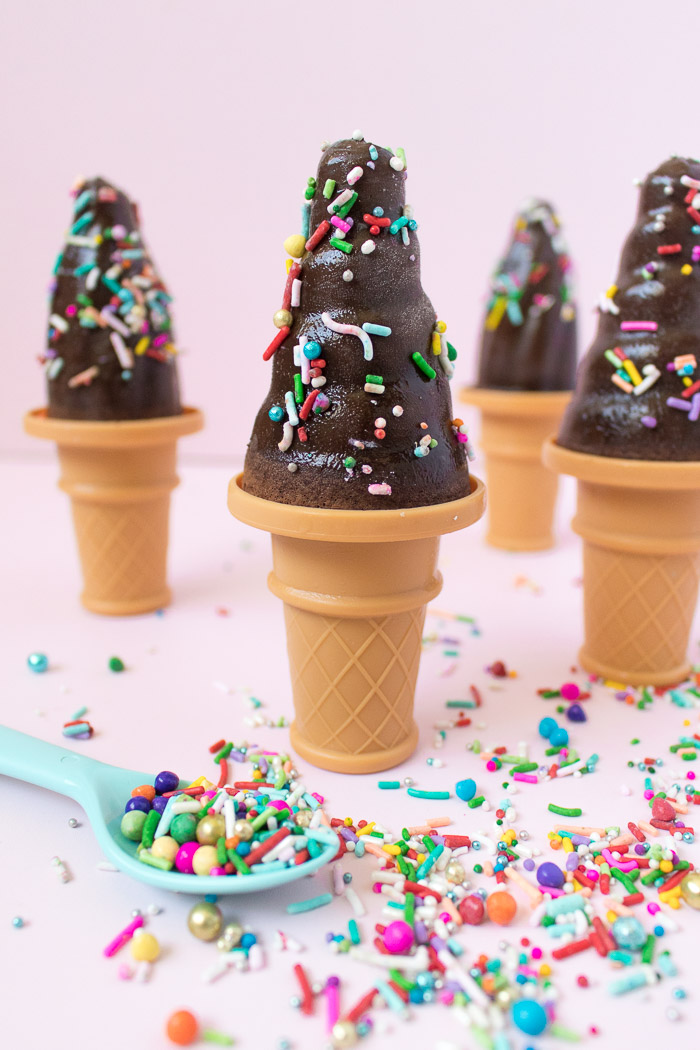 If you didn't get to enjoy fudgsicles as a kid, I'm sorry. You should probably get out there and try one immediately, but before you do, I bet you'll find that these HOMEMADE fudgsicles are tasty, chocolatey and, dare I say, heathy for you. Duh duh DUH.
Yes, I actually made something healthy. You're welcome, Mom and Dad.
Store-bought fudgsicles are hard to compete with, but these simple three ingredients chocolate ice pops sure do pose a threat. The best part, of course, is that they contain real ingredients that you can actually understand, and they can be customized according to your own health needs. Plus, you have to admit sprinkles make everything better, including these homemade fudgsicles!
These simple fudge ice pops or fudgsicles have your choice of milk plus cocoa powder and honey. Then you finish them off with a quick roll in sprinkles. I used almond milk in mine because that's what I had in the house, but you can also use regular milk, skim milk or even soy. Use whatever you like! The cocoa adds the chocolate flavor you need, and the honey adds natural sweetness.
Scroll down for the full recipe card! 👇🏼
I fell in love with this ice cream cone popsicle mold the second I saw it. I knew it was the perfect for these homemade fudgsicles!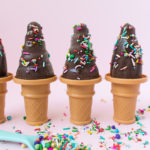 Healthy Homemade Fudgsicles
2018-07-07 15:44:17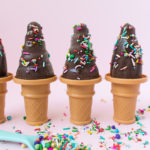 Serves 4
Use almond milk and honey to make homemade fudgsicles with sprinkles that are on the healthier side
Ingredients
1 cup almond milk or reg milk
3 tbsp cocoa powder
1 tbsp honey
Sprinkles
Instructions
Whisk together the milk, cocoa powder and honey until smooth
Pour into a clean popsicle mold and place the sticks/holders on top
Freeze for at least 4 hours before removing from the molds
Pour sprinkles on a plate and roll the fudgsicles in the sprinkles to adhere. Serve immediately or freeze until ready to serve, up to 4 days
Club Crafted https://www.clubcrafted.com/