/
Making Healthy Choices with an Always-On Lifestyle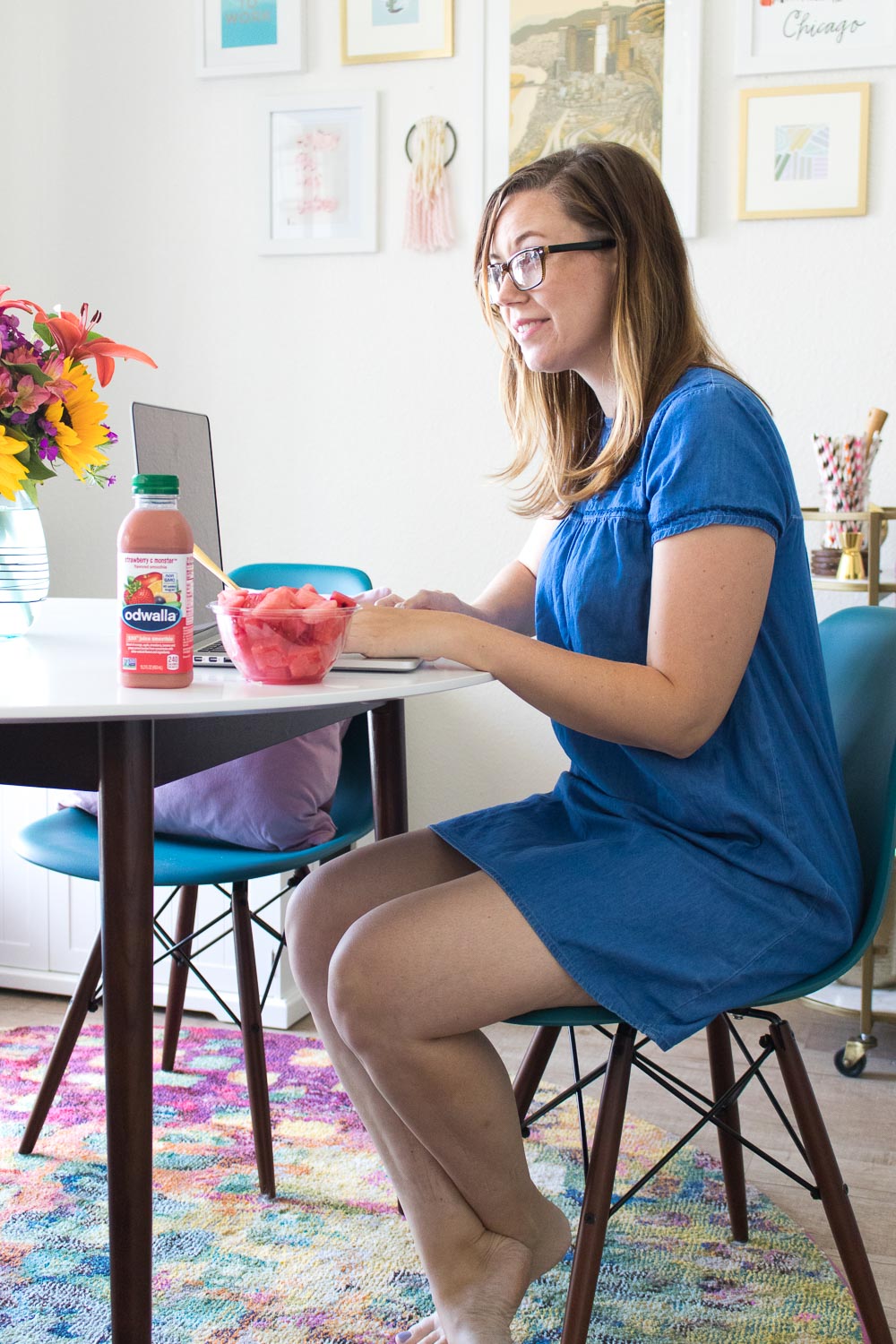 This shop has been compensated by Collective Bias, Inc. and its advertiser. All opinions are mine alone. #NourishInNoTime #SnackWithPurpose #CollectiveBias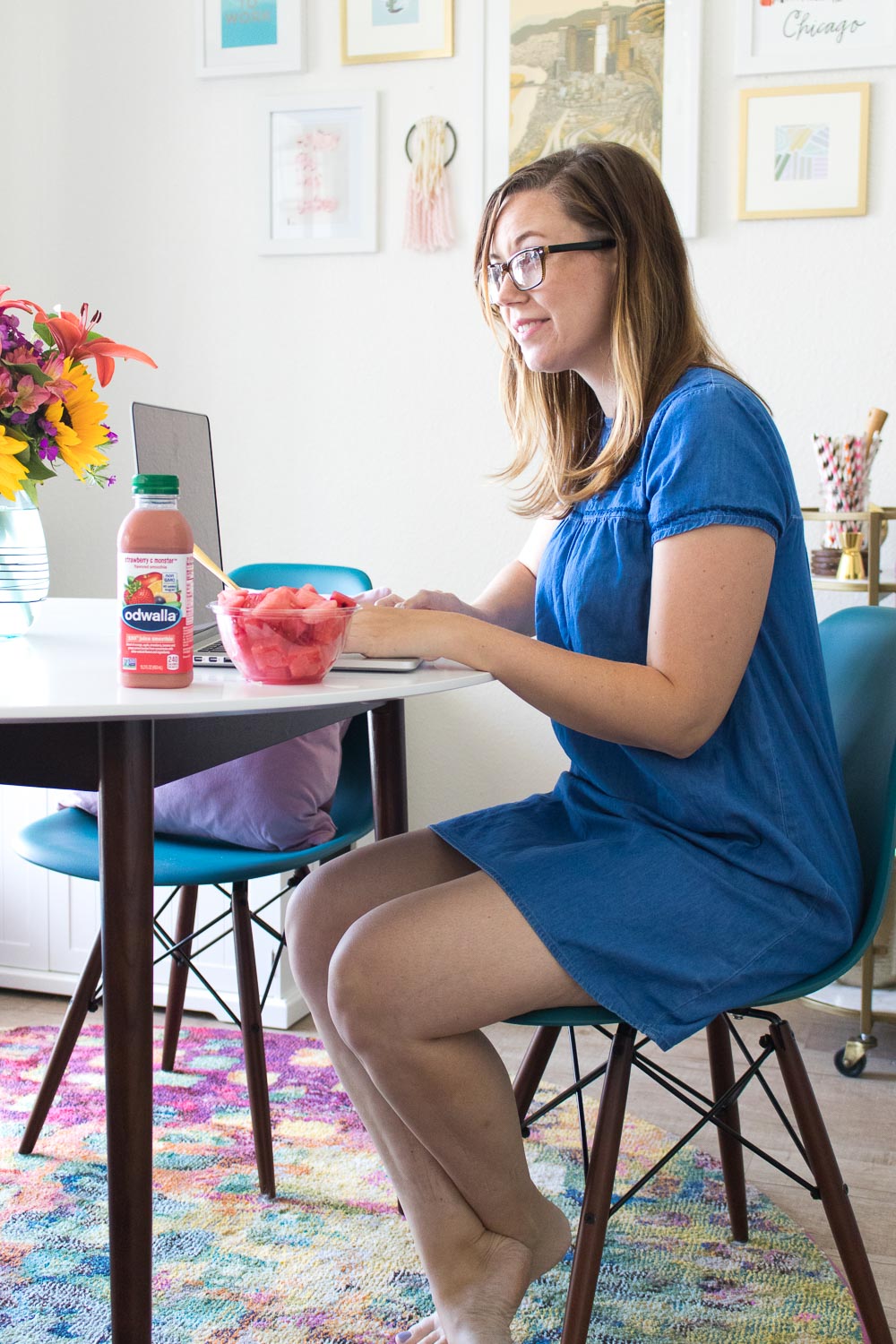 Making healthy choices is a constant struggle for me as I'm sure it is for many of you. If you follow along here on the blog or on Instagram, you probably know that I have a full-time office job, which means I manage all of my blog work and freelance work in my "free" time. (Emphasis on the quotations because I actually have no free time.) I see it as having an "always-on" lifestyle because my free time is spent working, yet I am working on something I love. Unfortunately, it means that when I reach for a snack, I'm more likely to reach for a bag of chips – my greatest weakness – than something more healthy. In my quest to better my body lately, I'm working on making healthy choices with an always-on lifestyle, and that means choosing better-for-me snacks like Odwalla smoothies and fresh fruit.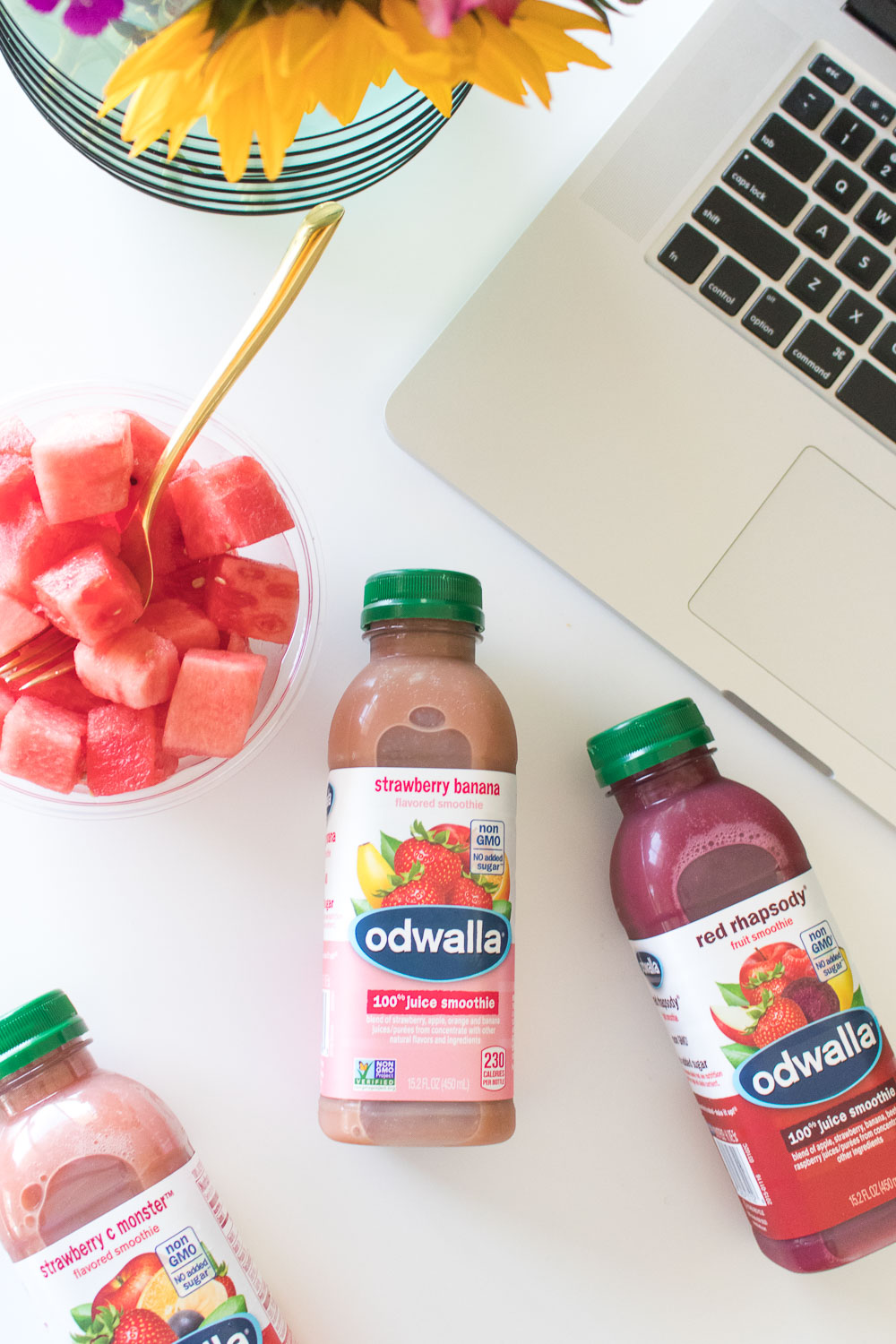 Today, I want to share how I make snacking choices that are focused around nutrition, despite my time constraints and busy schedule, and I hope my story can help you guys make small changes to better your body too.
My routine is constantly changing, but I generally answer emails first thing in the morning while I'm getting ready to leave for the office. On my way out the door, I grab some fresh cut fruit from the fridge to bring with me for a morning snack, which is ideal because I'm always hungry by 10am, even if I had a huge breakfast.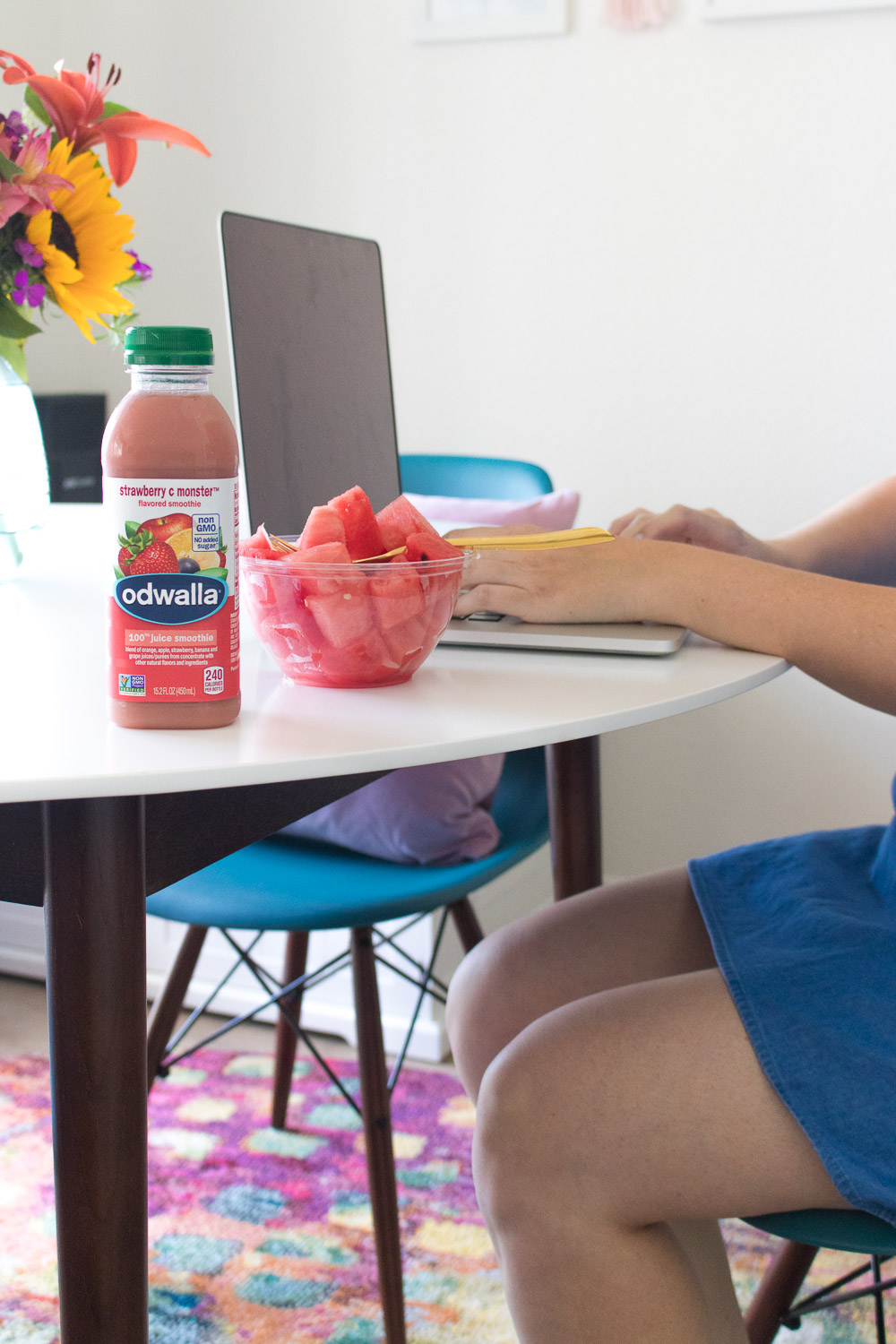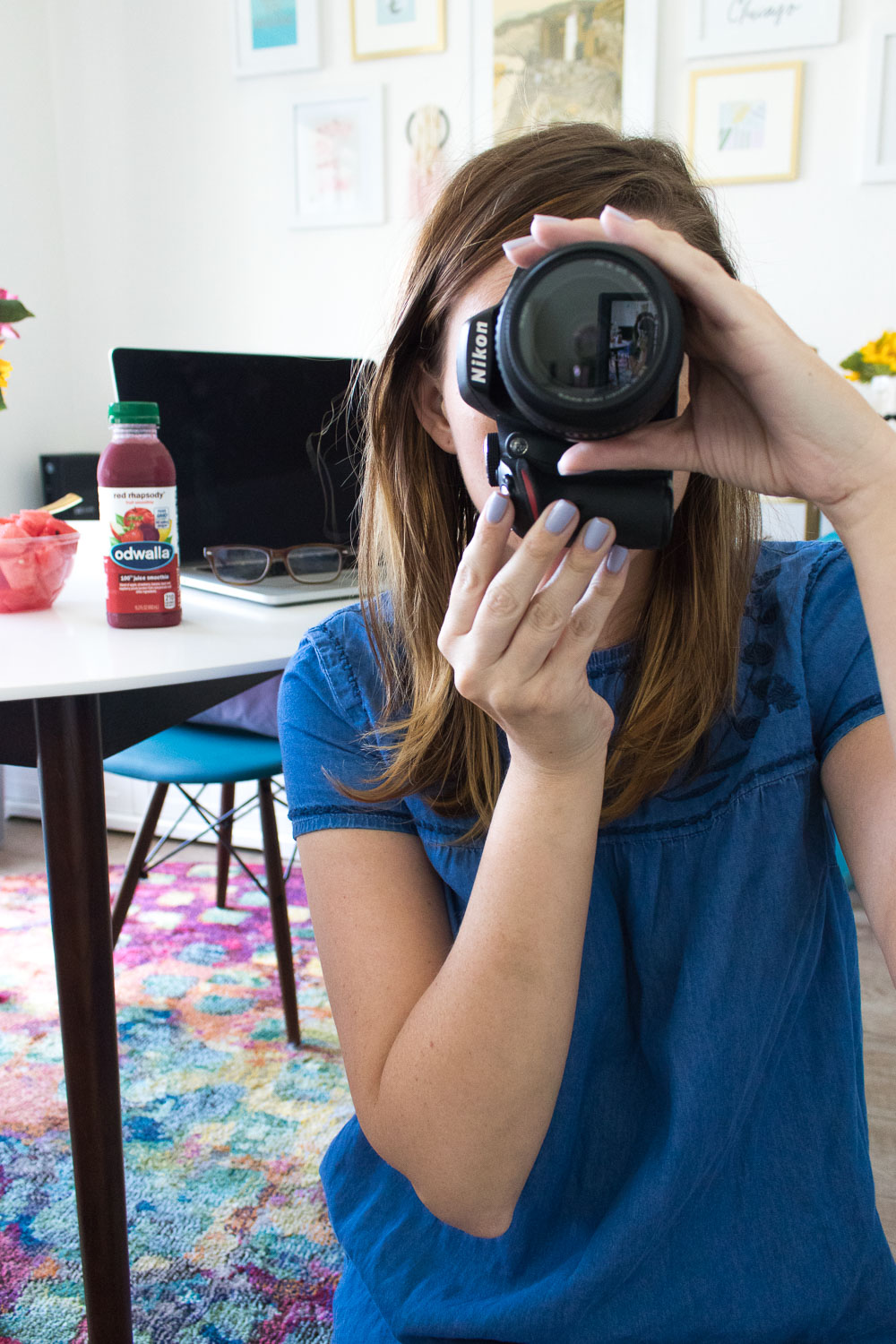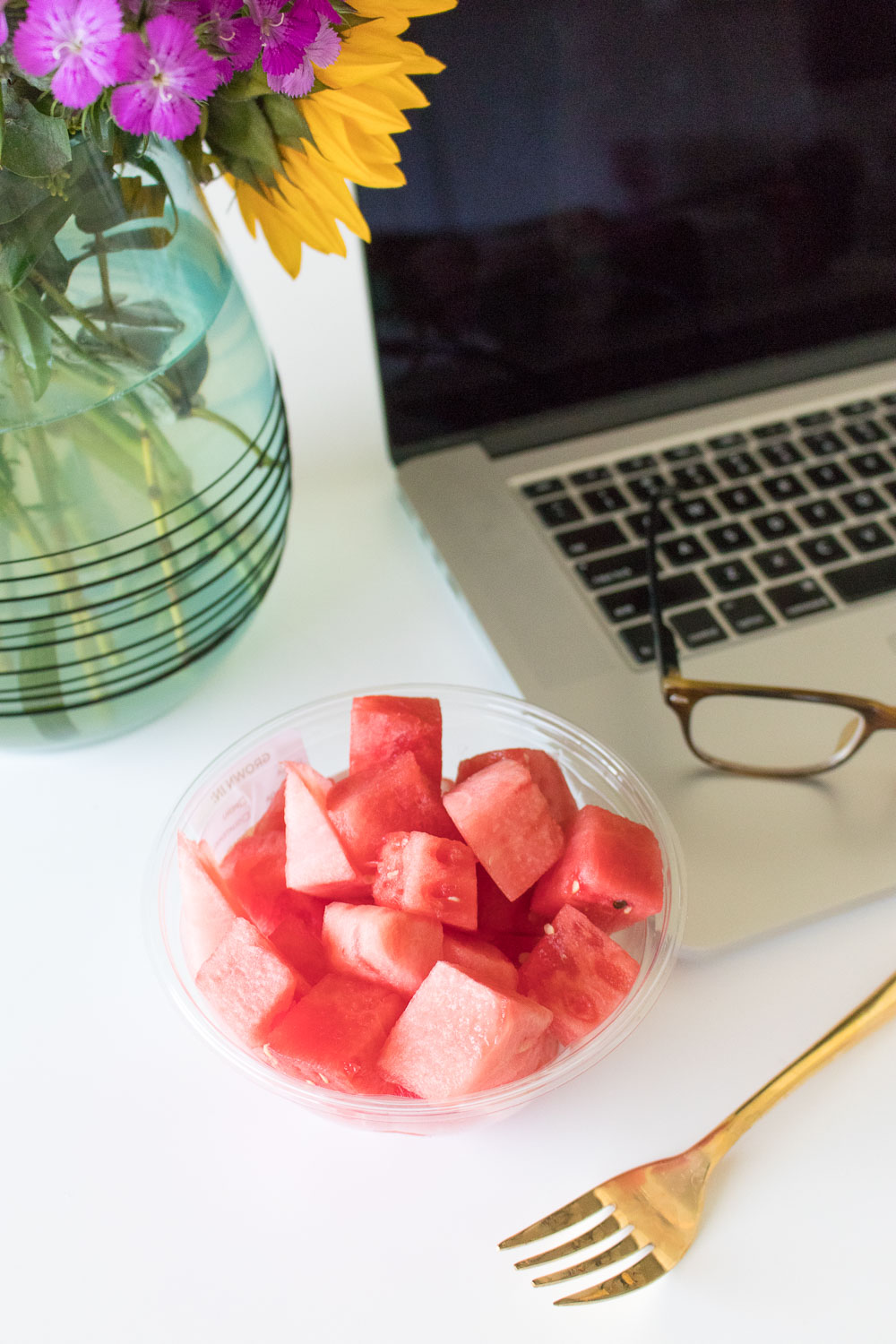 By the time I come home for lunch (luckily I live close to my office), I'm usually in a hurry to snap a few photos while the light in my apartment is best, so I might not have time to eat a "real" lunch. Instead of reaching for my chips or popcorn, I grab an Odwalla smoothie out of the fridge so I can easily sip while I snap. Before I know it, I'm back out the door on my way to the office, and that smoothie probably goes with me so that I can finish it, filling me up until I return home in the evening. I like that Odwalla smoothies and juices are made with 100% juice, Non GMO verified and are free of added sugars, so I feel better about the choices I'm making.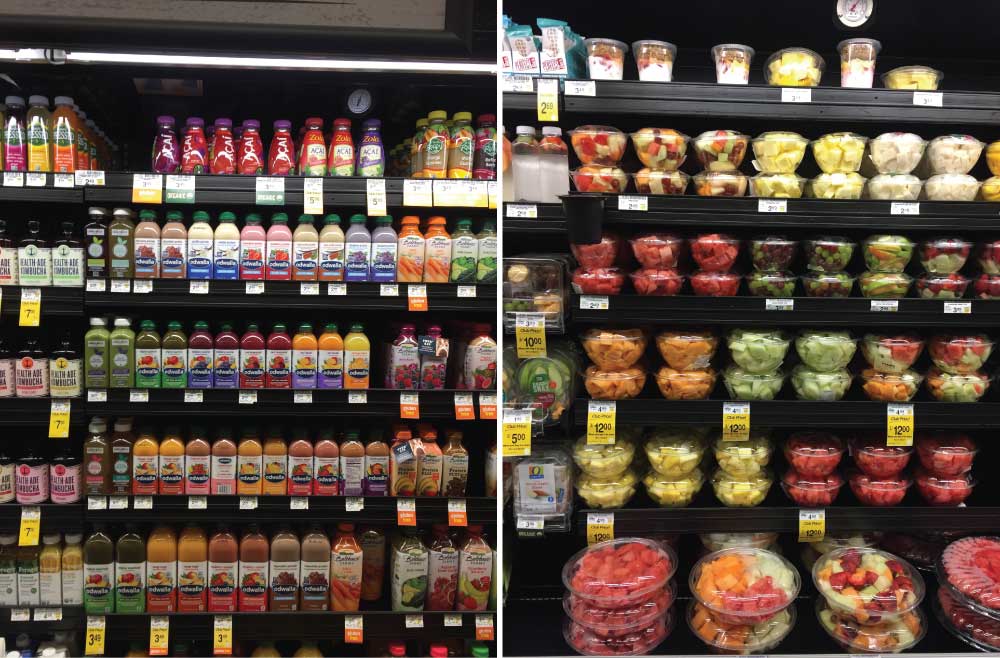 I shopped at my local Vons for a variety of Odwalla smoothies – strawberry banana will forever be my favorite – and a variety of fresh fruit choices. Save $1 on your next purchase of in-store fresh cut fruit when you buy any TWO (2) Odwalla 15.2 fl. oz. (You'll receive a print out coupon at the register.). Offer ends 6/27/17.
When I'm running errands on the weekends (which is pretty normal for me), I tend to stop in to the grocery store for baking supplies and pick up a smoothie while I'm there to nourish me through the rest of my errands. If I skip this step, I worry I'll end up in a drive thru line and ruin any good behaviors I've picked up.
I hope this helps you guys see that it doesn't have to be difficult to make healthier food choices (though I know how hard it can be). In addition to choosing healthier snacks that work for my always-on lifestyle, I've been making an effort to go to kickboxing classes more often (highly recommended, btw!) and avoiding eating out during the week. I find that it's easier to eat better when I don't have unhealthy options staring me in the face, so avoiding aisles of junk food or hunger pains while I'm out running errands keeps me on track!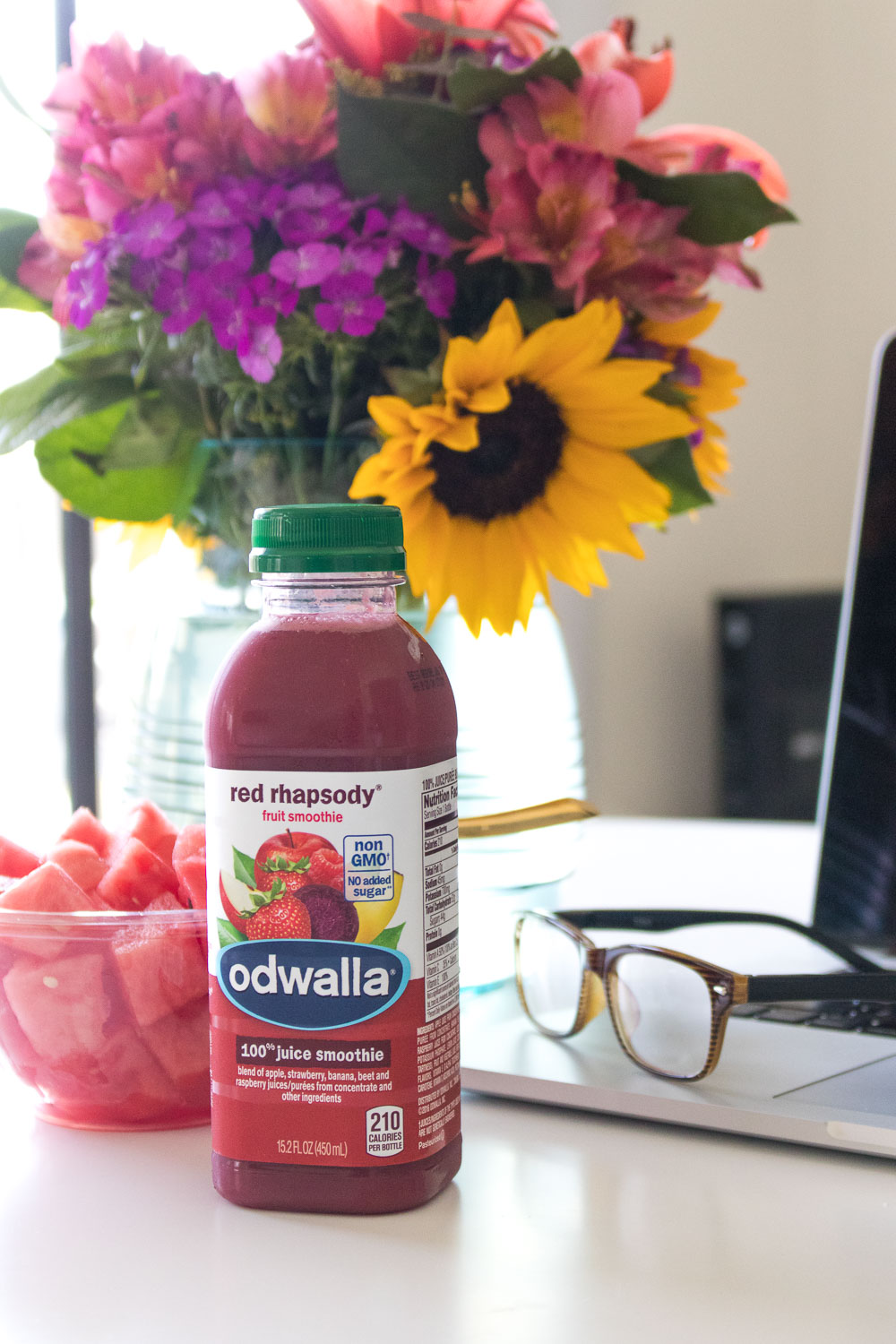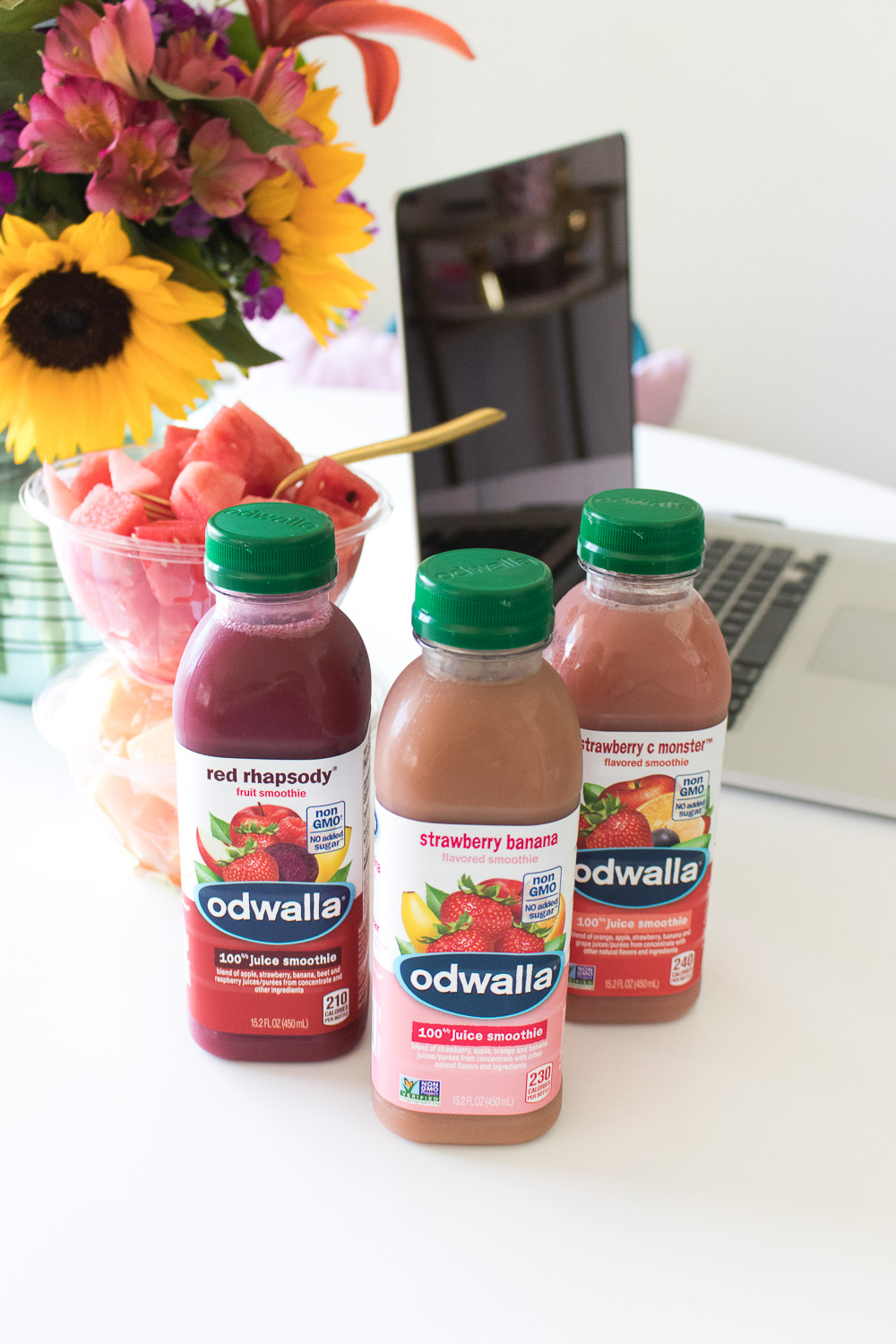 Here's to feeling better this summer! Follow Odwalla on Facebook for more tips and inspiration to keep you motivated.
This shop has been compensated by Collective Bias, Inc. and its advertiser. All opinions are mine alone. Thanks for supporting the brands that keep Club Crafted posting!