/
Creating an Entryway in a Small Space (+ Easy Hook Update DIY)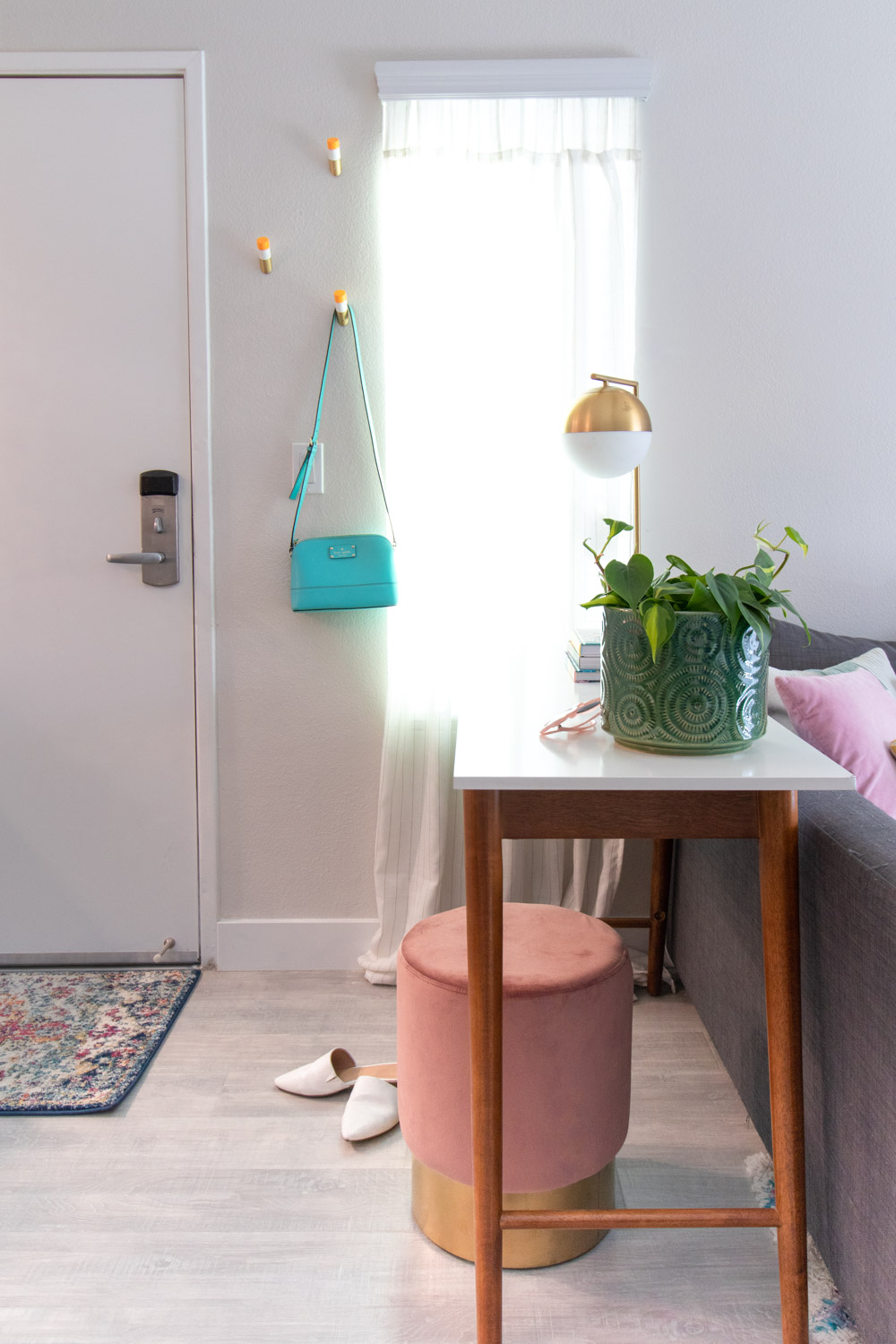 I'm excited to give you the first look into our new apartment today! We moved in less than two weeks ago, but we've been hustling to make it feel like home. It helps that we're forced to stay home for a while…and it's been a useful opportunity to put our own spin on this rented space. In this case, I'm sharing my tips for creating an entryway in a small space with a quick, easy hook update DIY! Using a few cost-effective updates from Wayfair, I transformed this small section of our living room into a functional entryway that has everything we need. Many homes don't come with a dedicated entryway space, but that doesn't mean you can't make one! Here's how I made it happen.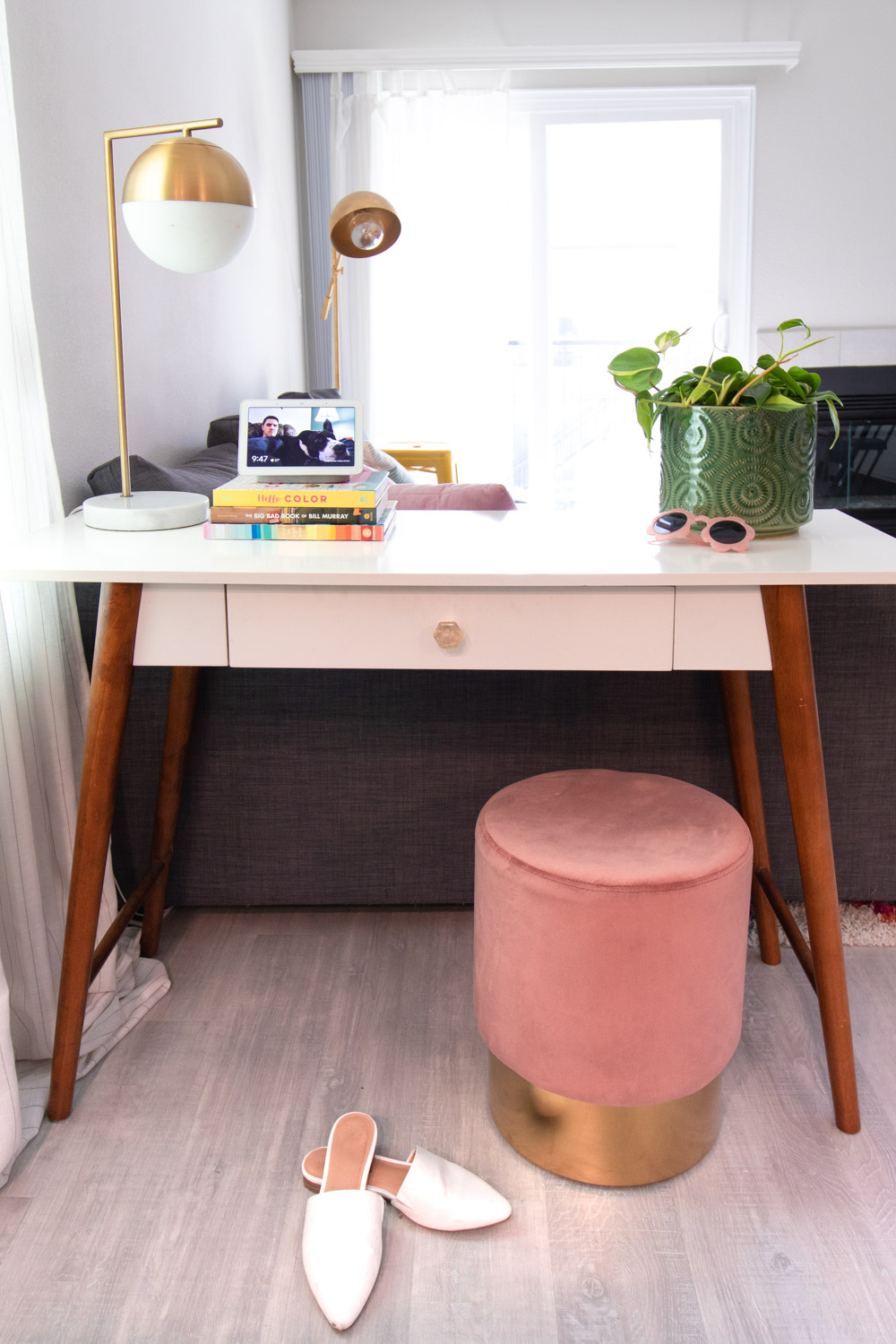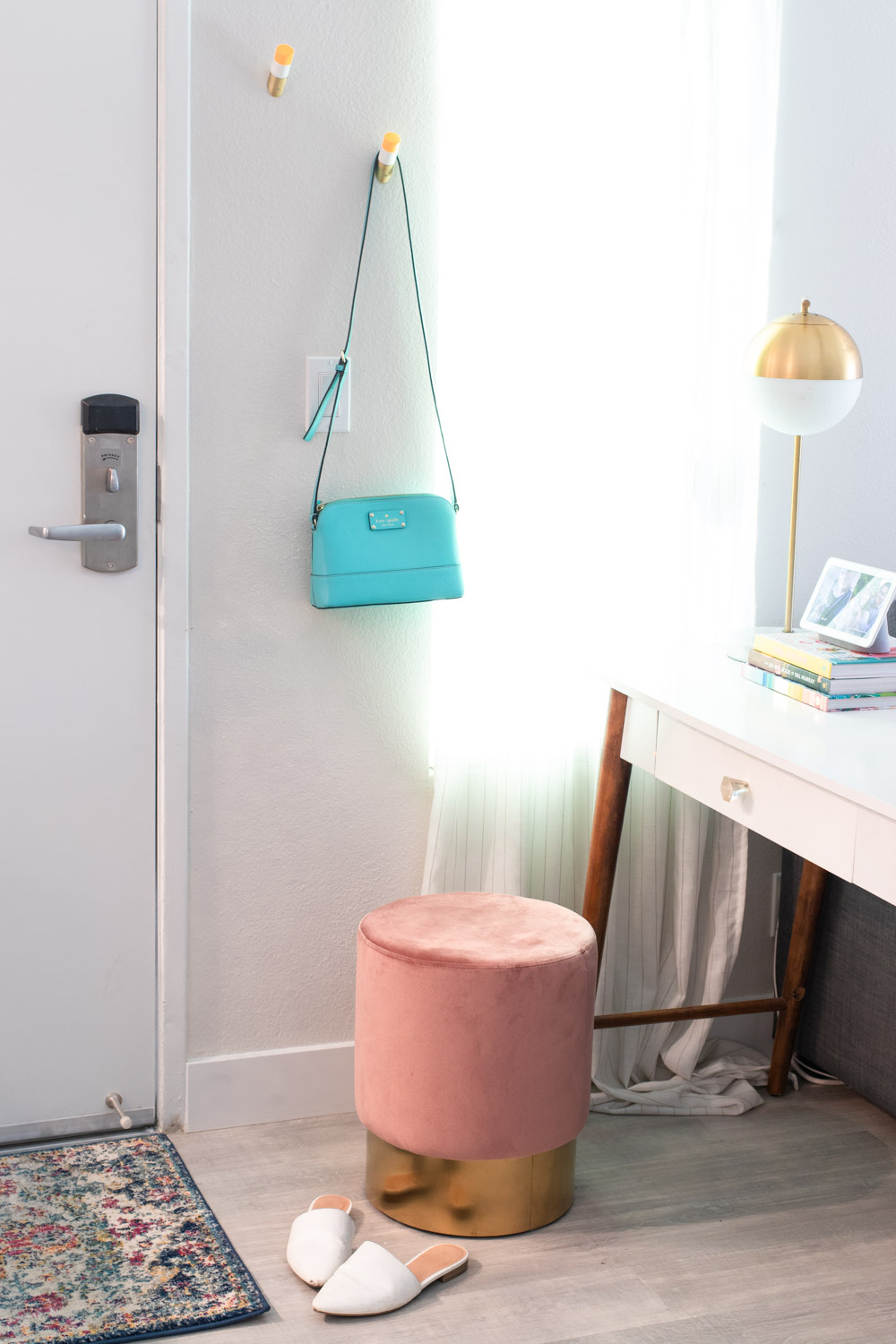 My biggest struggle with creating an entryway in a small space here was actually the window. Ideally, I would have either hung larger hooks or a mirror here. Mirrors help make a small space appear larger AND they're useful for checking your appearance on your way out the door. No worries, though! I utilized the small gap next to the window for storage as well the drawer in my entryway table (similar here).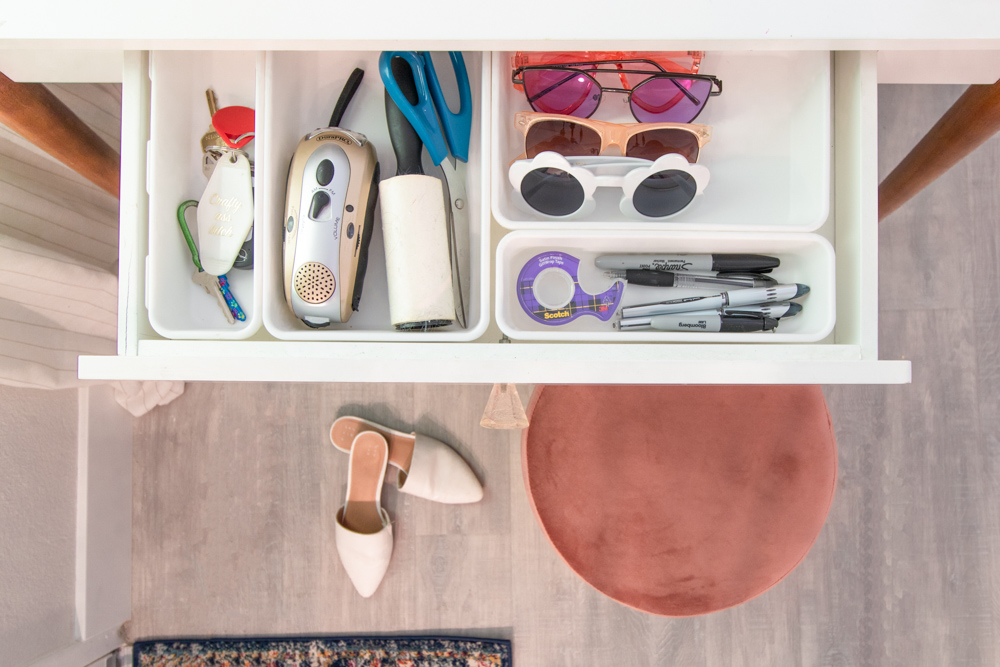 Tips for Carving Out a Small Space Entryway
There are a few things to address in your entryway area, particularly in a small space where you need to determine priority: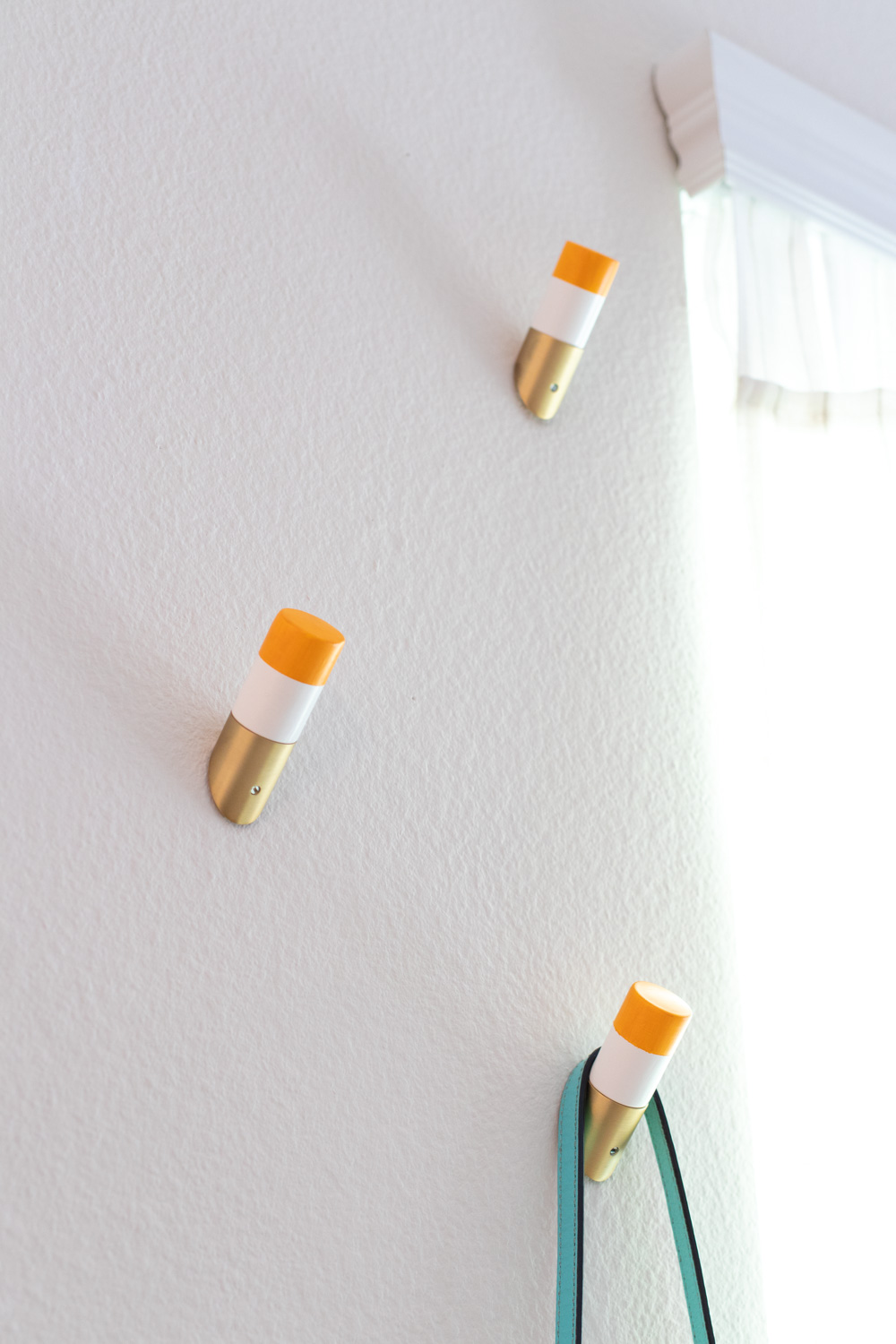 Try this Easy Hook Update DIY with Paint
I used paint to make this easy hook update using these white and gold wall hooks from Wayfair.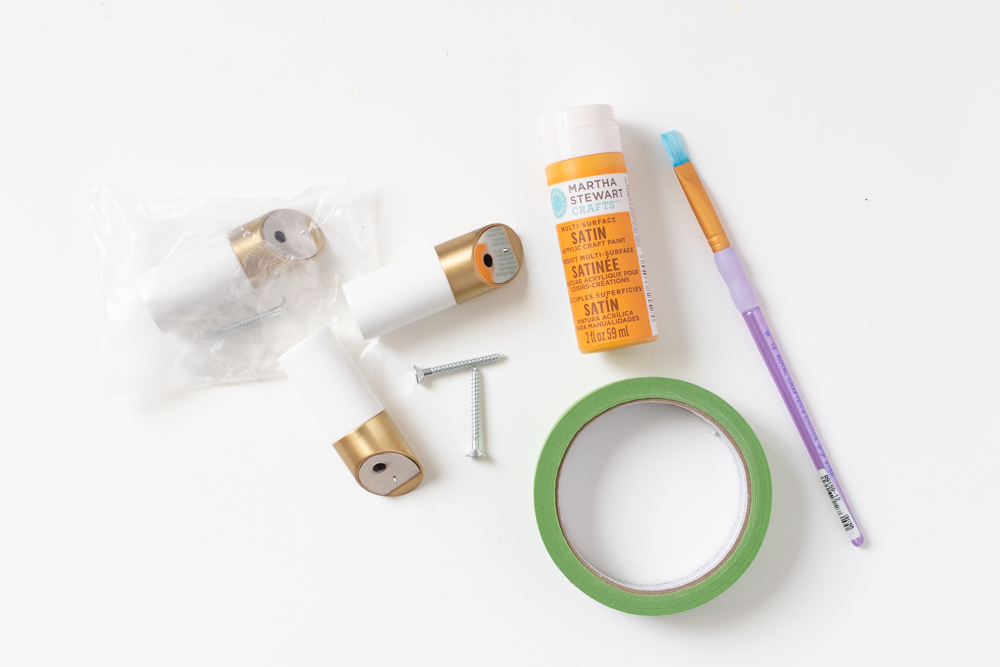 Supplies:
Wall hooks
Painters tape
Paint
Paintbrush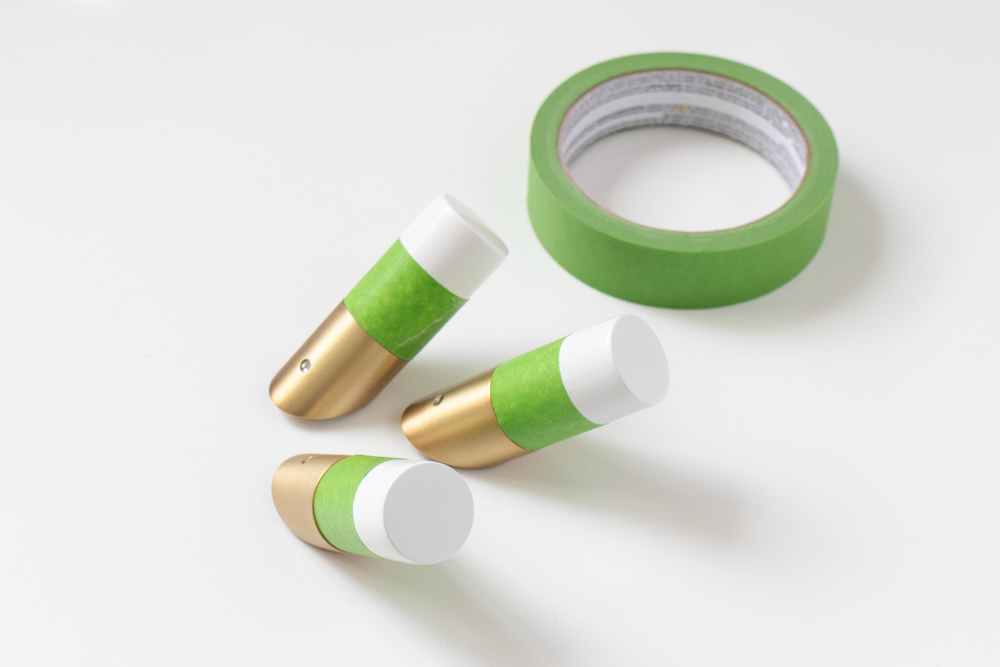 Step 1: Secure a piece of painters tape around the middle of the hook, blocking off just the tip. Make sure the ends of the tape meet to create a continuous look.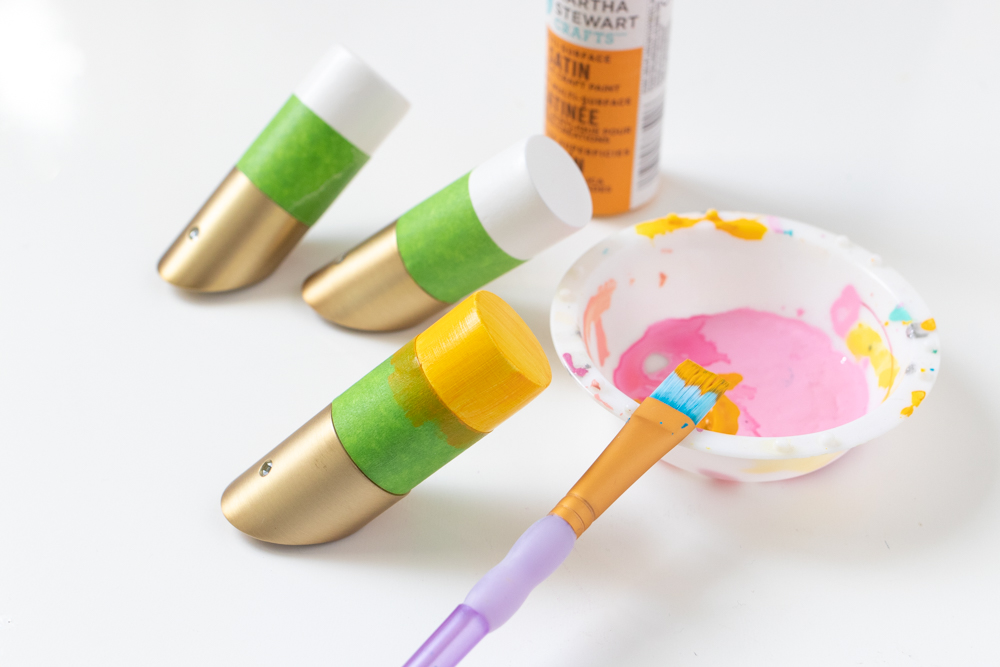 Step 2: Then paint! I used a simple acrylic paint (home decor paints also recommended) to paint the tips. Paint multiple coats as needed and peel away the tape while still wet. Let dry completely before mounting.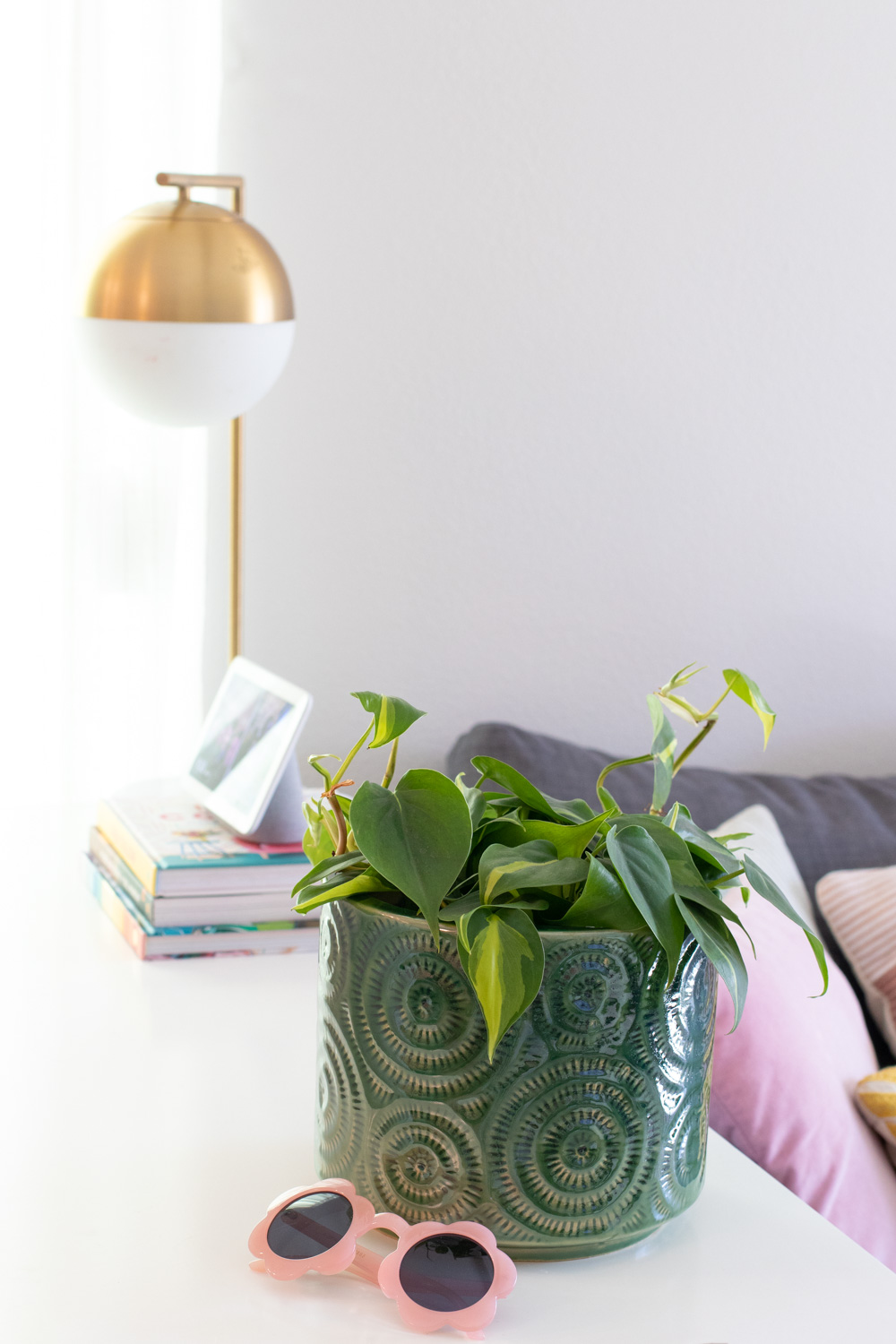 Adding these hooks to the wall helps create an entryway in a small space by giving me a place to hang my purse, a coat or even an umbrella. All in all, I'm looking forward to having a functional space to catch our clutter as we walk in!
Psst, I'm hoping to use a similar paint color to create a simple mural in the living room! Hope to share more soon!
Thank you to Wayfair for generously sponsoring this post. All opinions are my own. Thanks for supporting the brands that keep Club Crafted sharing!