/
Easy Mocha Meringues // Coffee's Perfect Pairing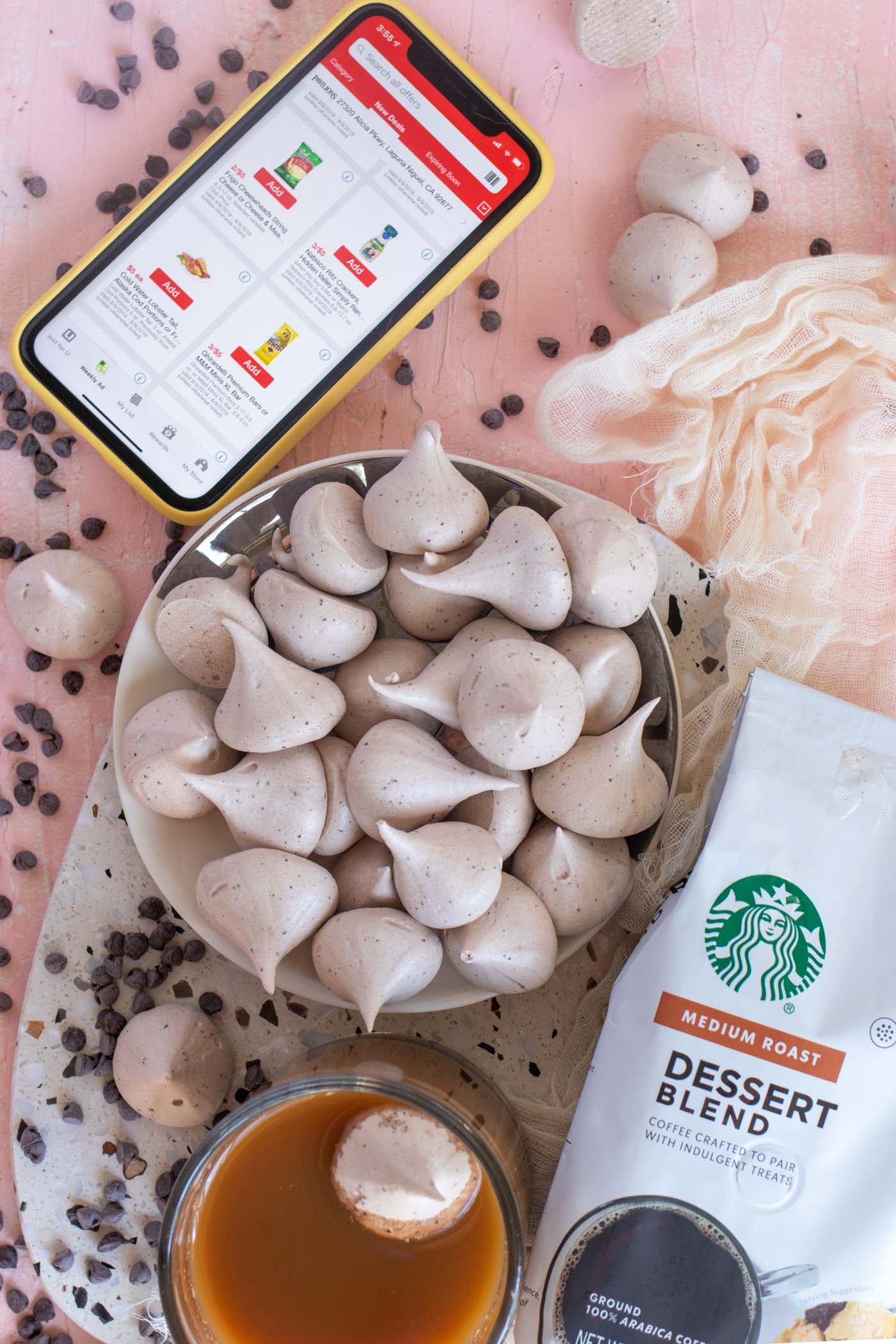 This post has been sponsored by Nestlè Coffee Partners.
All thoughts and opinions are my own.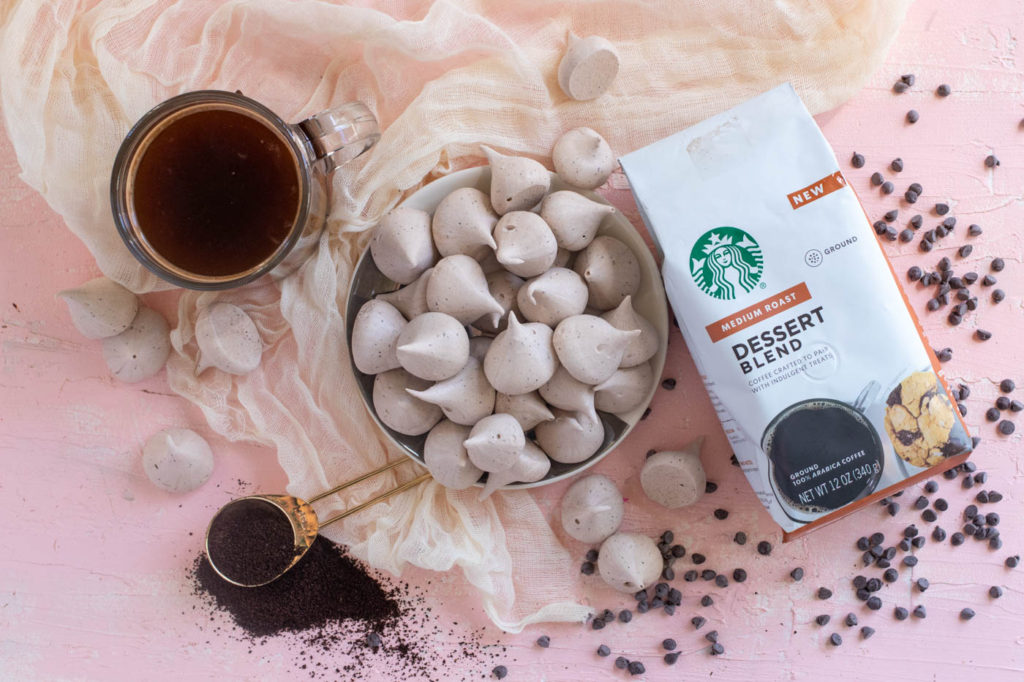 I don't know about you but coffee is an essential part of my daily routine, and starting my days with a mug of Starbucks® Dessert Blend coffee and a few of these easy mocha meringues puts me in a good mood right away. These light, airy mocha meringues are made with fresh Starbucks Dessert Blend coffee grounds (brand NEW at Pavilions now, and also available in K-Cup® Pods!) and cocoa powder for a classic mocha flavor that makes them the perfect pairing with your coffee. Plus, they'll melt in a mug of coffee and turn into a foam-like topping!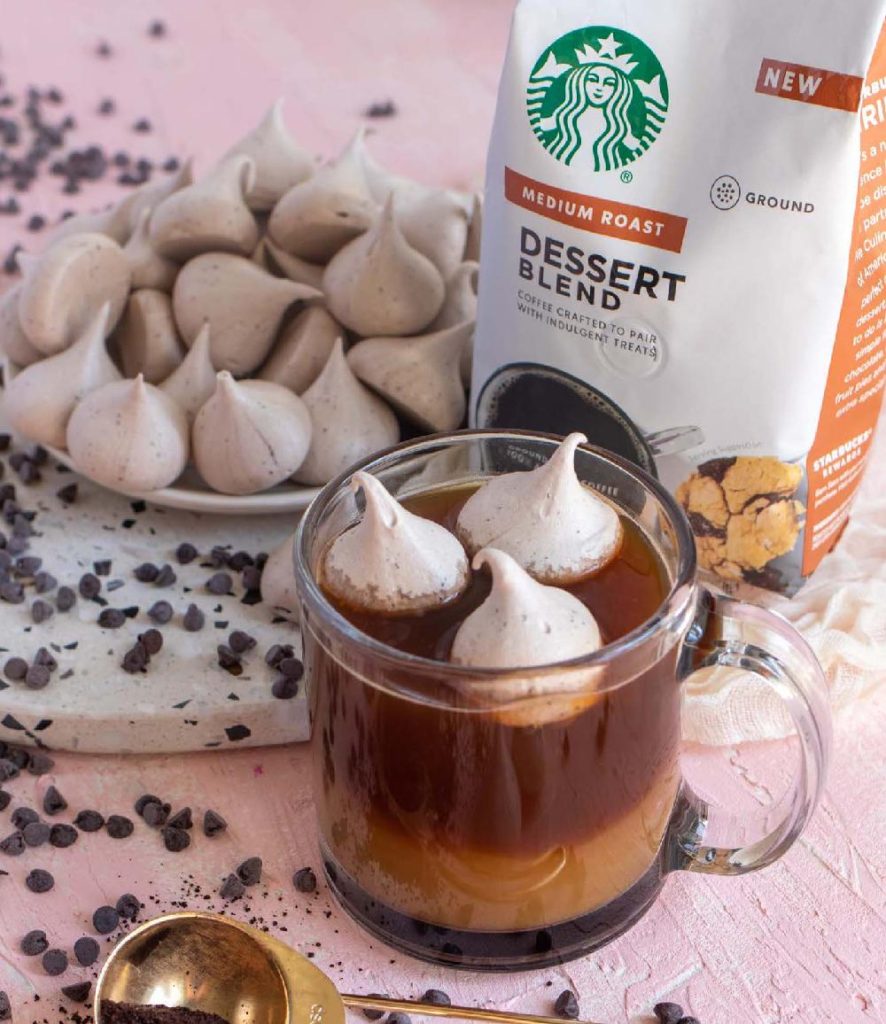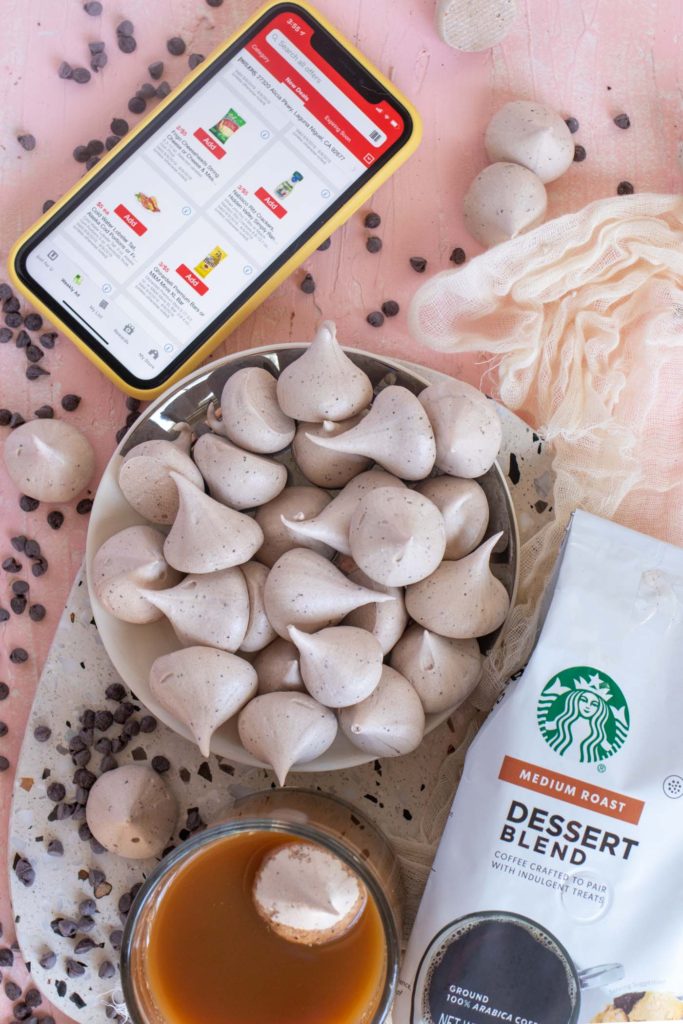 Our local Pavilions store has everything we could need, and you'll find all of the ingredients you need for these mocha meringues at your Pavilions store—including new Starbucks Dessert Blend coffee in the coffee aisle. Be sure to check the Pavilions mobile app for coupons and other promotions!
Keep scrolling for the full recipe card for these mocha meringues! 👇🏼
Starbucks Dessert Blend coffee has notes of candied ginger and orange zest, giving it a flavor that adds depth and pairs perfectly with sweet treats like these mocha meringues. I love meringues in all their forms, but there's something about this mocha flavor that just motivates me.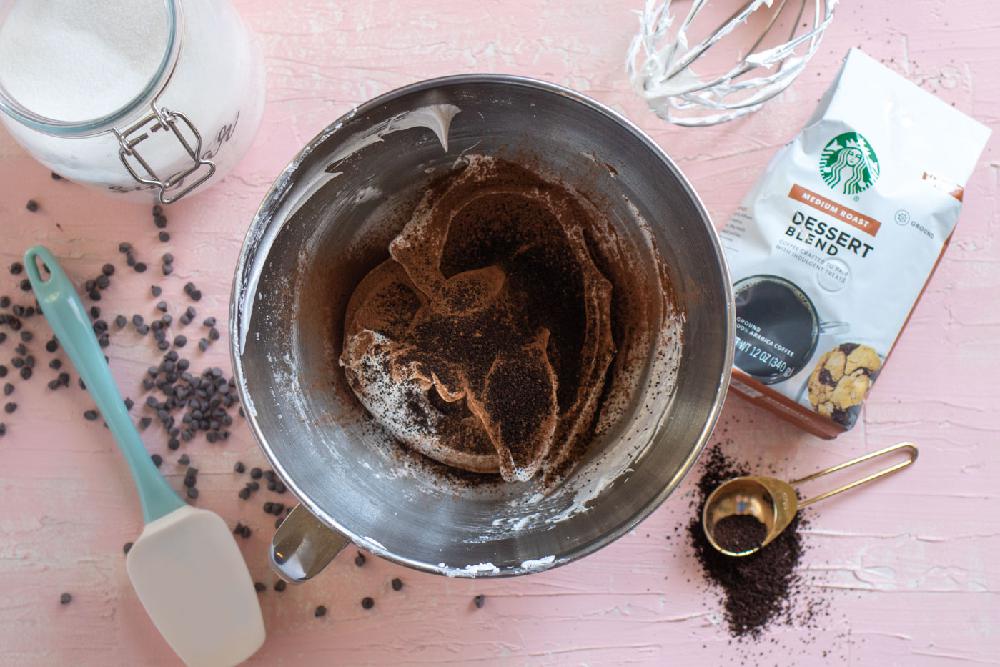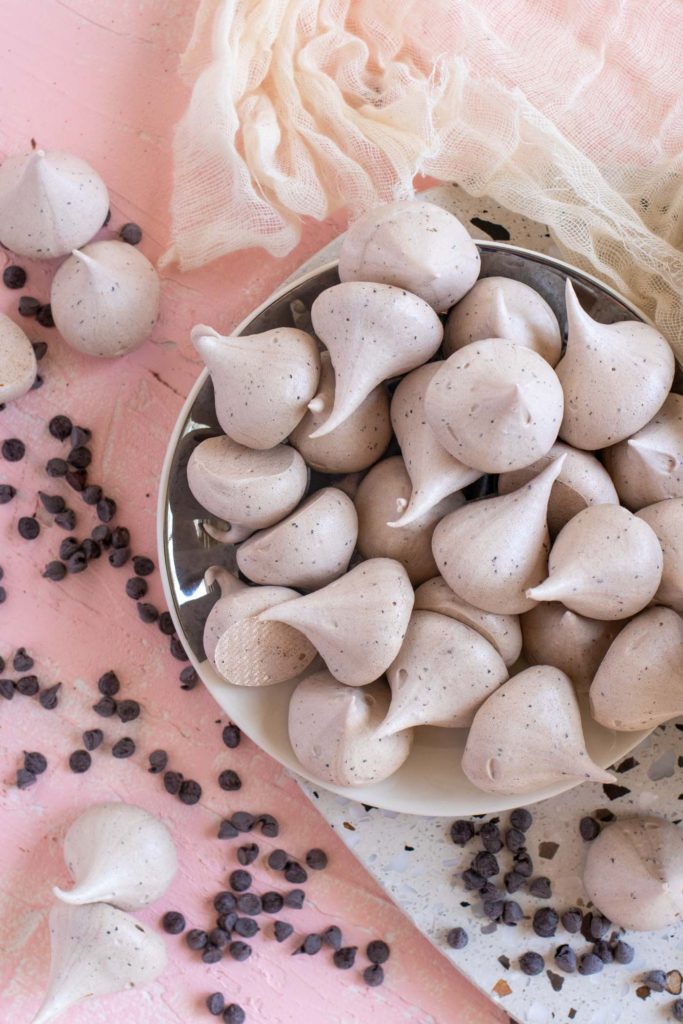 How to Make Coffee-Flavored Meringue
The key to making this particular mocha meringue recipe is to fold in the cocoa powder and ground coffee. You'll see in the photos that the specs of coffee grounds show in the finished meringues, and the combination of coffee and chocolate give the meringues a natural but pretty look. If you want to make them even more decadent, you could dip the bottoms of these coffee-flavored meringues in melted chocolate or top them with chocolate sprinkles before baking.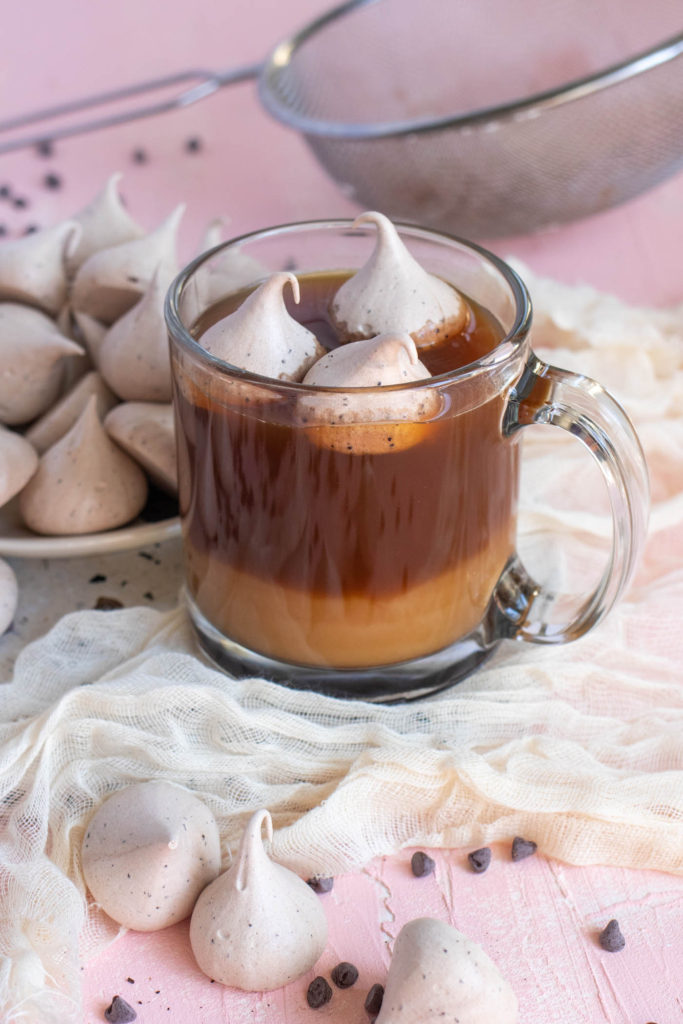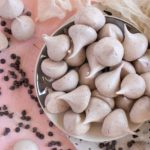 Easy Mocha Meringues
2019-08-09 10:49:04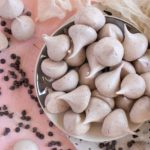 Light, fragrant mocha meringues made with cocoa powder and Starbucks ground coffee
Ingredients
3 large egg whites, room temperature
Pinch of cream of tartar
3/4 cup granulated sugar
1 tbsp cocoa powder
1 tbsp Starbucks® Dessert Blend ground coffee
Instructions
Preheat the oven to 400 degrees F
Line a baking sheet with parchment paper and pour the sugar on it in a thin layer
Bake the sugar for 5 minutes
While the sugar bakes, wipe down a metal mixing bowl and whisk attachment to remove grease
Whisk the egg whites on low speed until bubbles form; then add cream of tartar
Increase speed to high and whip until egg whites are just fluffy enough that you can turn the bowl over without them moving (be careful not to over beat)
Remove the sugar and turn heat down to 200 degrees F
With the mixer on high, add large spoonfuls of hot sugar to the egg whites and mix until it is very white and glossy and stiff peaks form
Test the meringue by feeling some between your fingers. If you can feel sugar granules, continue whipping for a little longer
Sift in the cocoa powder and ground coffee and fold into the meringue with a spatula until well-incorporated
Move the mocha meringue to a pastry bag with the tip cut and pipe dollops of meringue onto a baking sheet lined with parchment paper or a silicone mat
Bake meringues for about 40+ minutes until they easily peel off the baking sheet without breaking
Serve plain or dipped in chocolate
Notes
Store leftover mocha meringues in an airtight container at room temperature for up to a week
Club Crafted https://www.clubcrafted.com/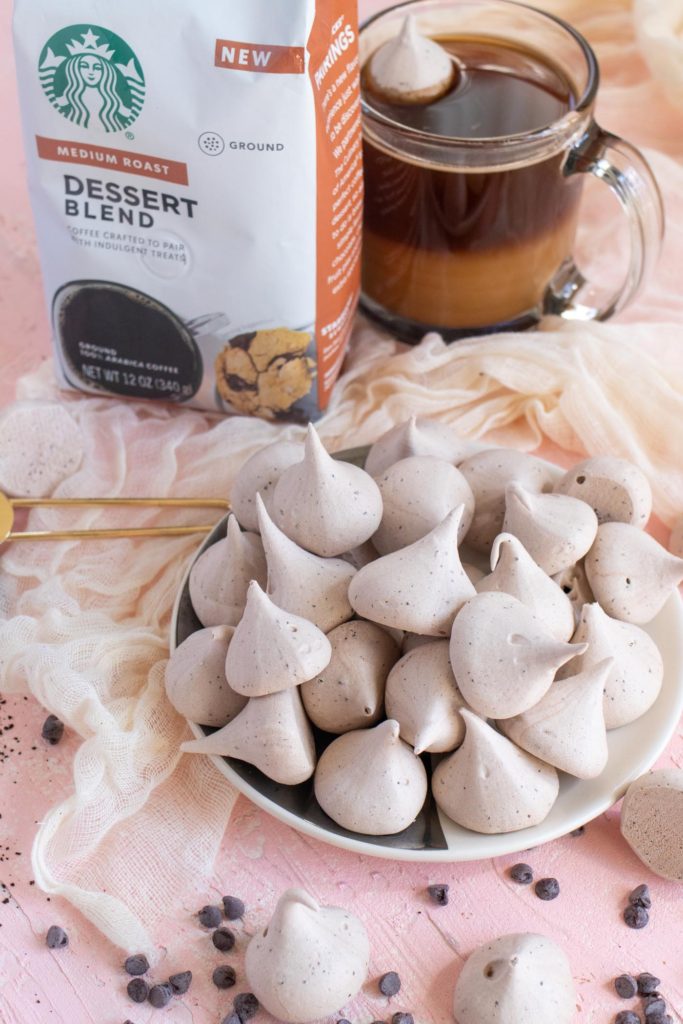 So, how do you take your coffee? After this, you'll want to enjoy your Starbucks Dessert Blend coffee with dollops of mocha meringues on top! Trust me, once you taste one, it's hard to stop! Head to your local Pavilions store NOW to try the new Starbucks Dessert Blend in ground or K-Cup® Pods.
Thank you to Nestlè Coffee Partners for generously sponsoring this post. All opinions are my own. Thanks for supporting the brands that keep Club Crafted sharing!