/
DIY Embossed Heart Keychains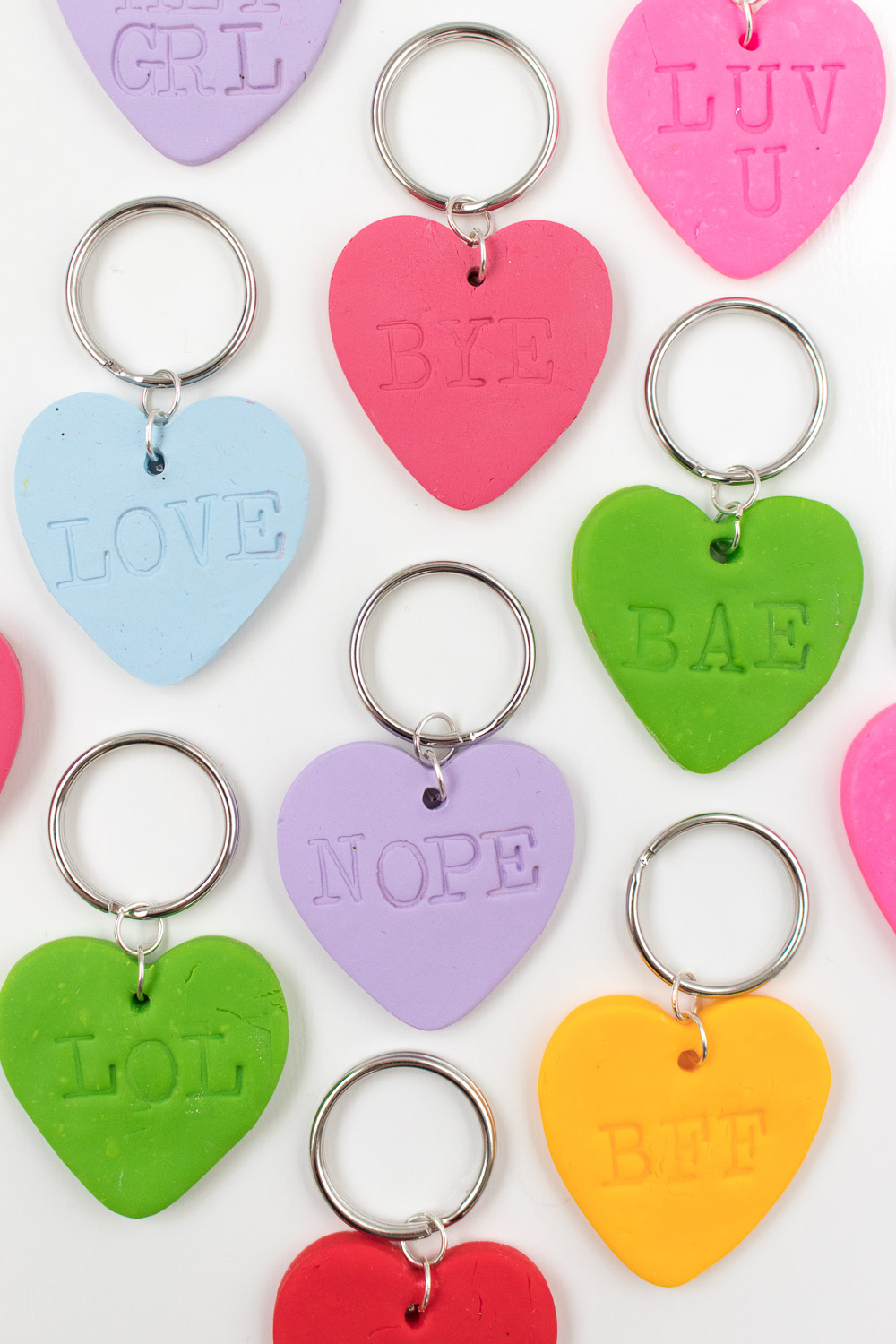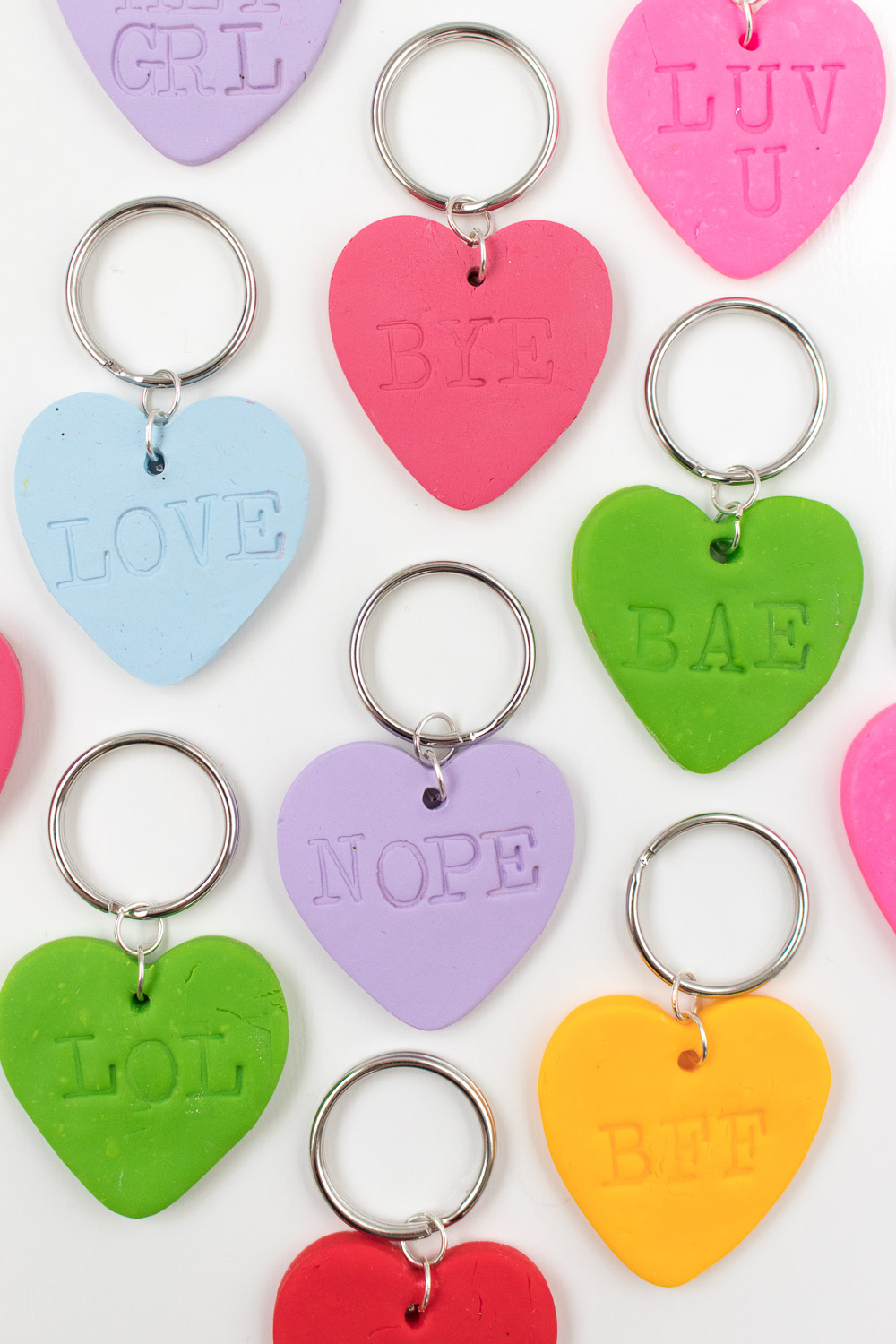 You know, there's more than just Valentine's Day coming up…we also get to celebrate Galentine's Day! February 14th is a day for celebrating whoever you love in your life, and that means your friends and family, so give them a little something to show that you care. Make colorful embossed heart keychains with your favorite little sayings inspired by conversation heart candies so that your loved ones will always carry your heart on their, er, keys.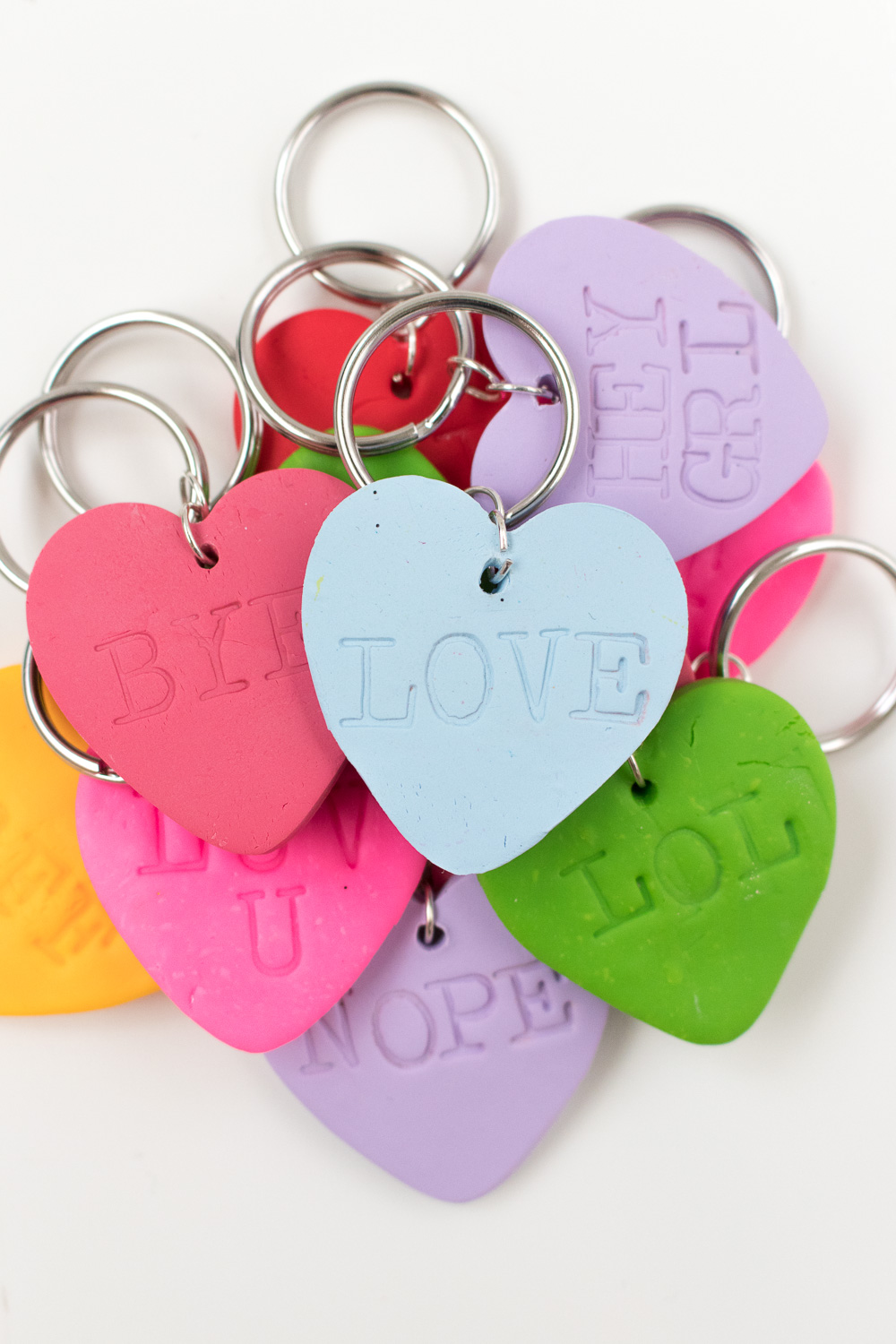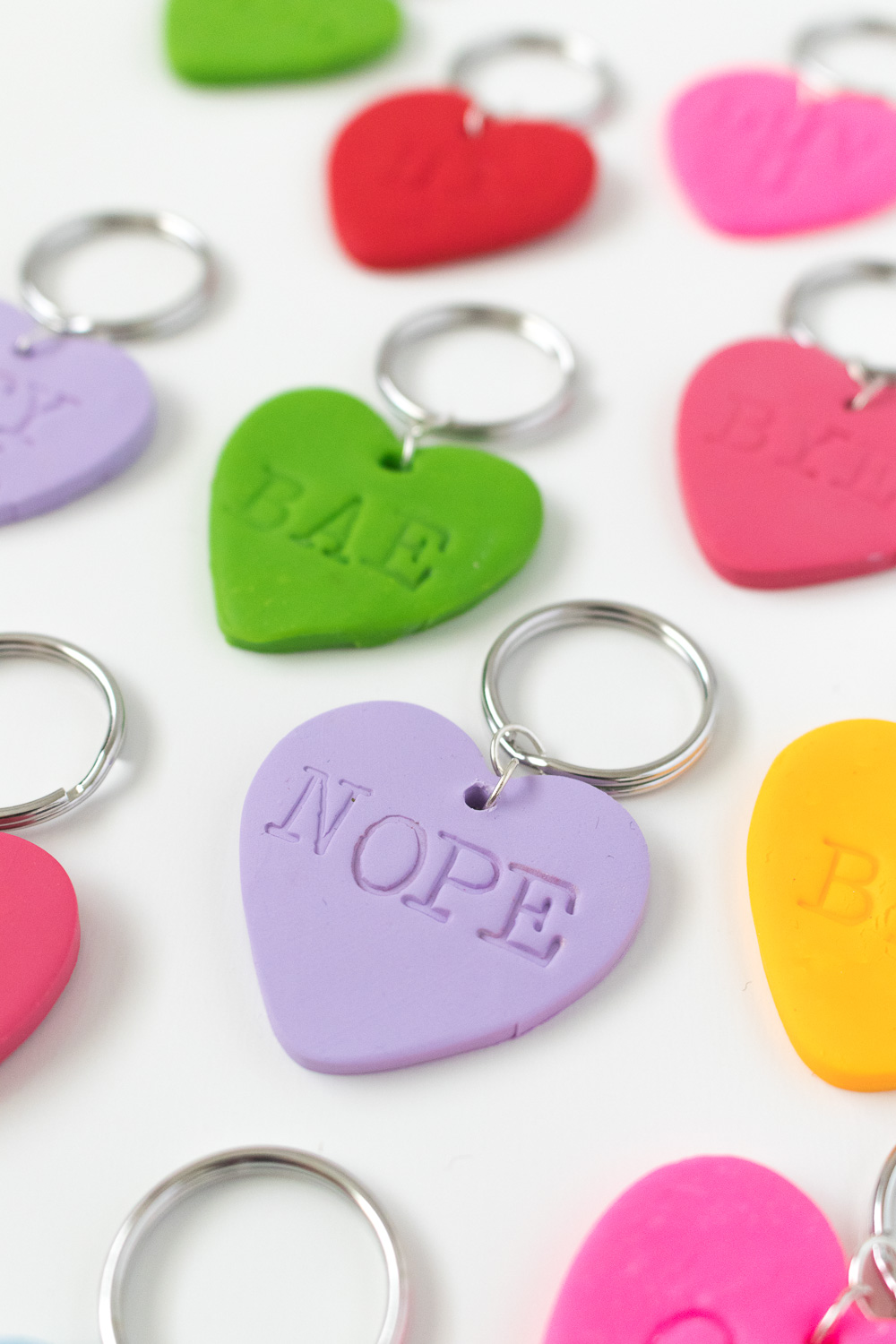 Embossing clay is as easy as using your regular paper stamps to make a light impression in the rolled out clay. Depending on the size of your cookie cutter, you can make sayings 4-5 characters wide, which may be just enough for a quick saying or maybe even an inside joke. That BAE one is probably my favorite! You could even write someones name on the keychain for a more personalized gift.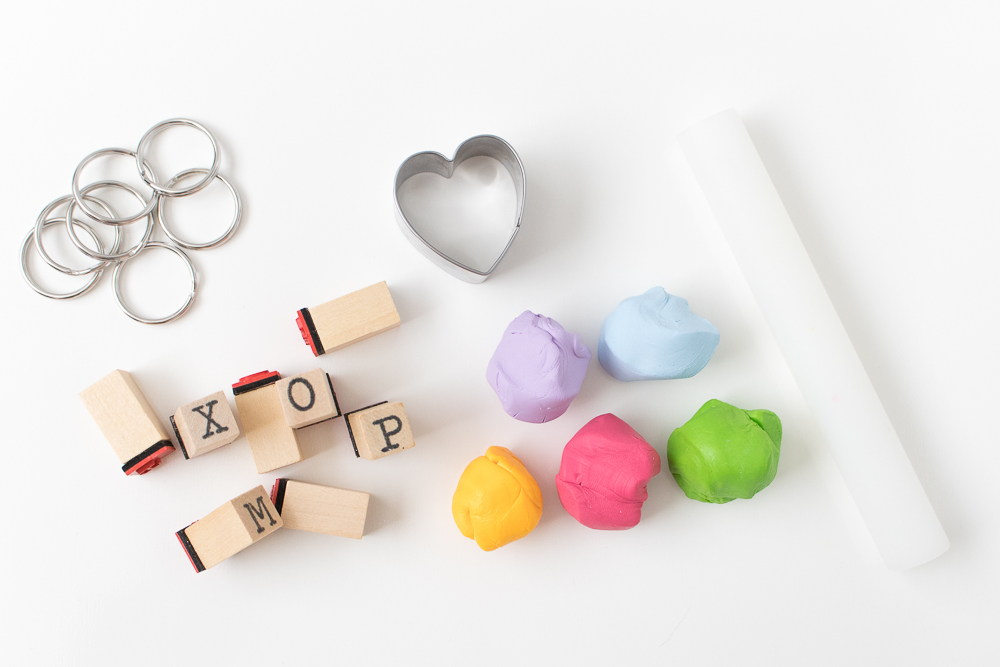 Time: 30 Minutes
Supplies:
Oven bake clay, various colors
Clay rolling pin
Small heart cookie cutter
Small alphabet stamps
Key rings
Jump rings (not pictured)
Toothpick (not pictured)
Step 1: On a parchment or wax paper covered surface, roll out the clay about 1/4 inch thick.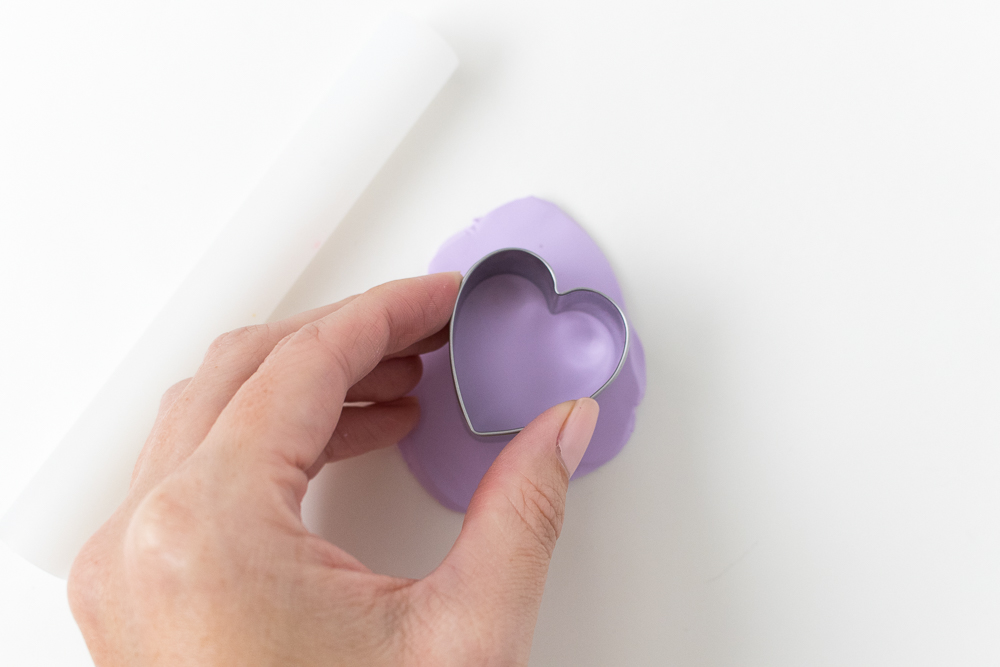 Step 2: Cut out heart shapes with the cookie cutter and place on a cookie sheet lined with parchment paper.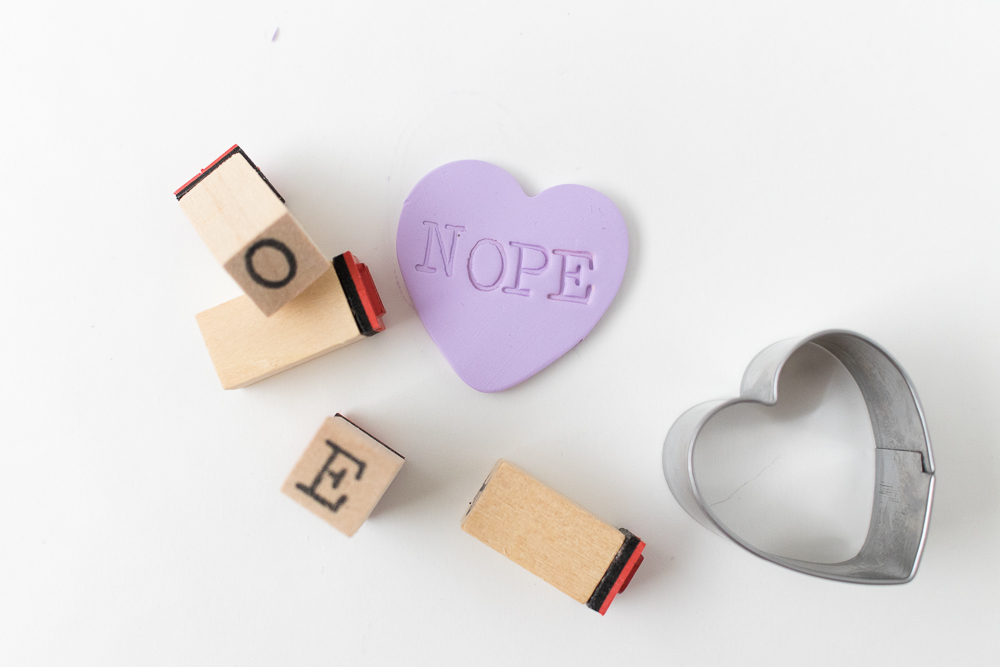 Step 3: Press alphabet stamps into the clay to emboss sayings that are about 4 letters wide.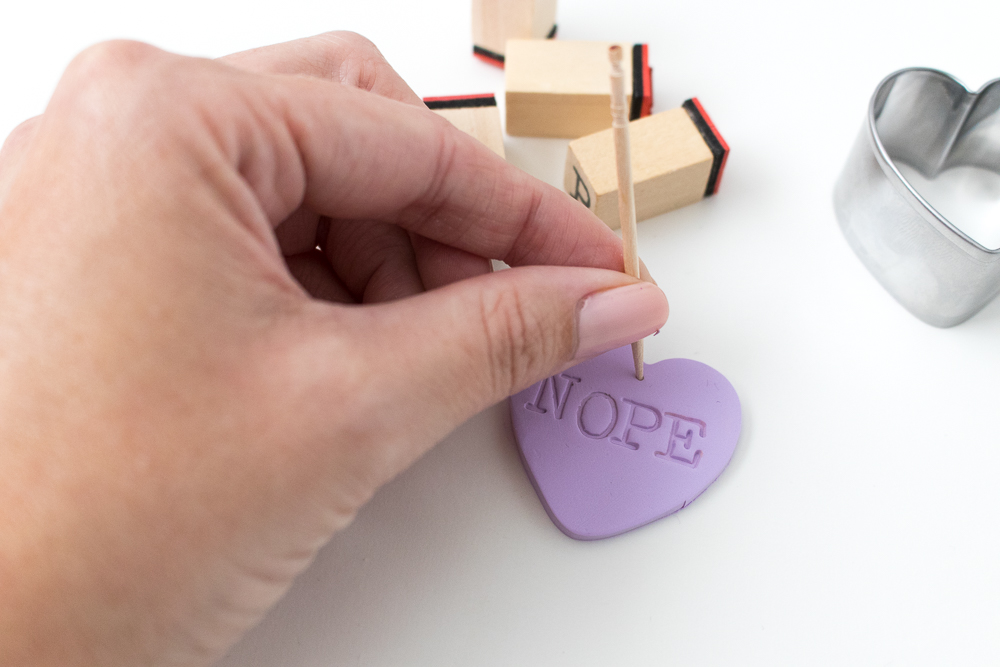 Step 4: Use a toothpick to create a small hole in the top of the heart.
Step 5: Bake the clay according to package instructions. In my case, I baked the clay at 275 degrees F for about 25 minutes, but this varies by brand.
Step 6: Once hardened and cooled, attach one jump ring through the hole in the clay and another to the first ring. It's best to use jewelry pliers for this. Then attach the key ring to the second jump ring. You need two jump rings in order to have enough space for the key ring to move around freely.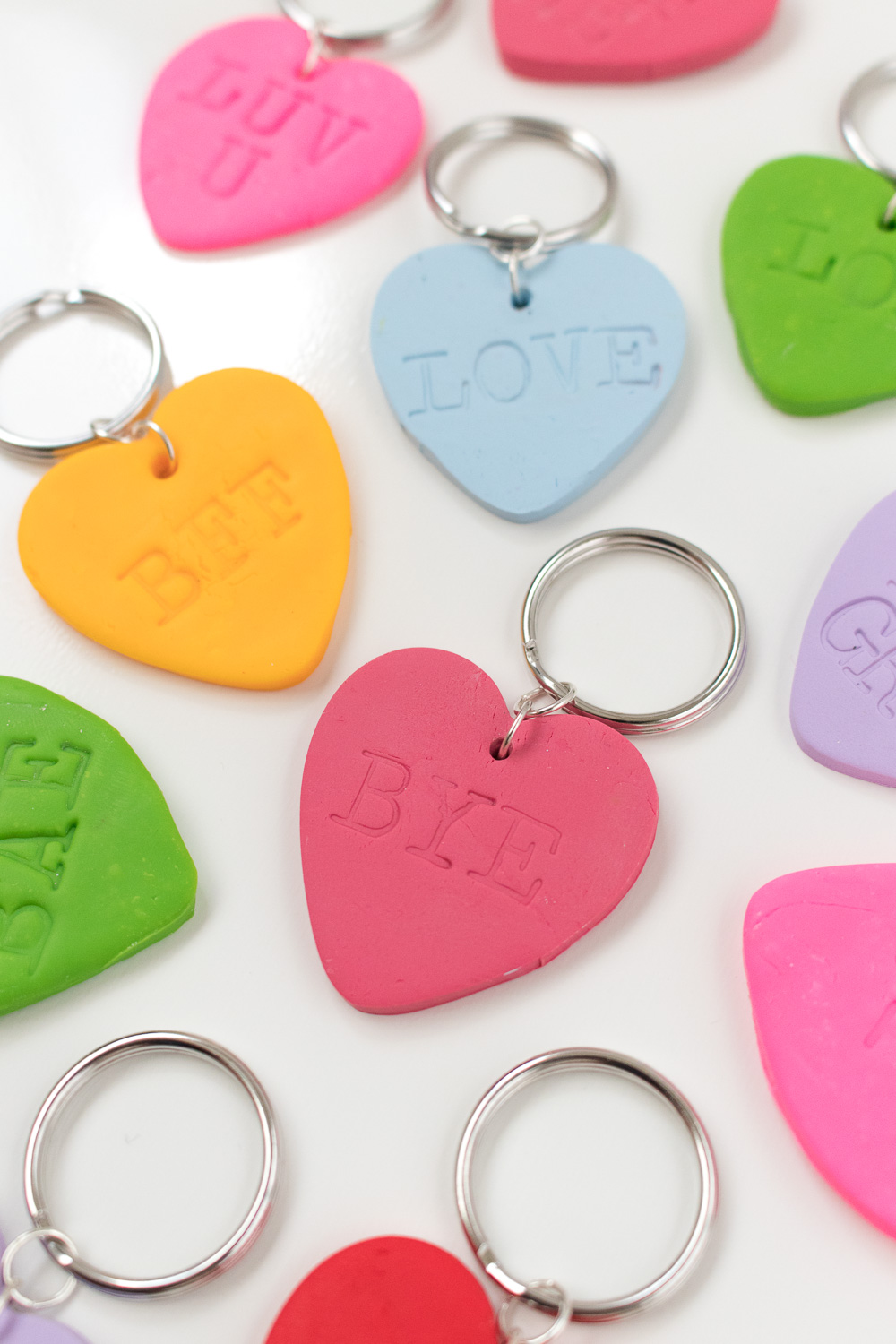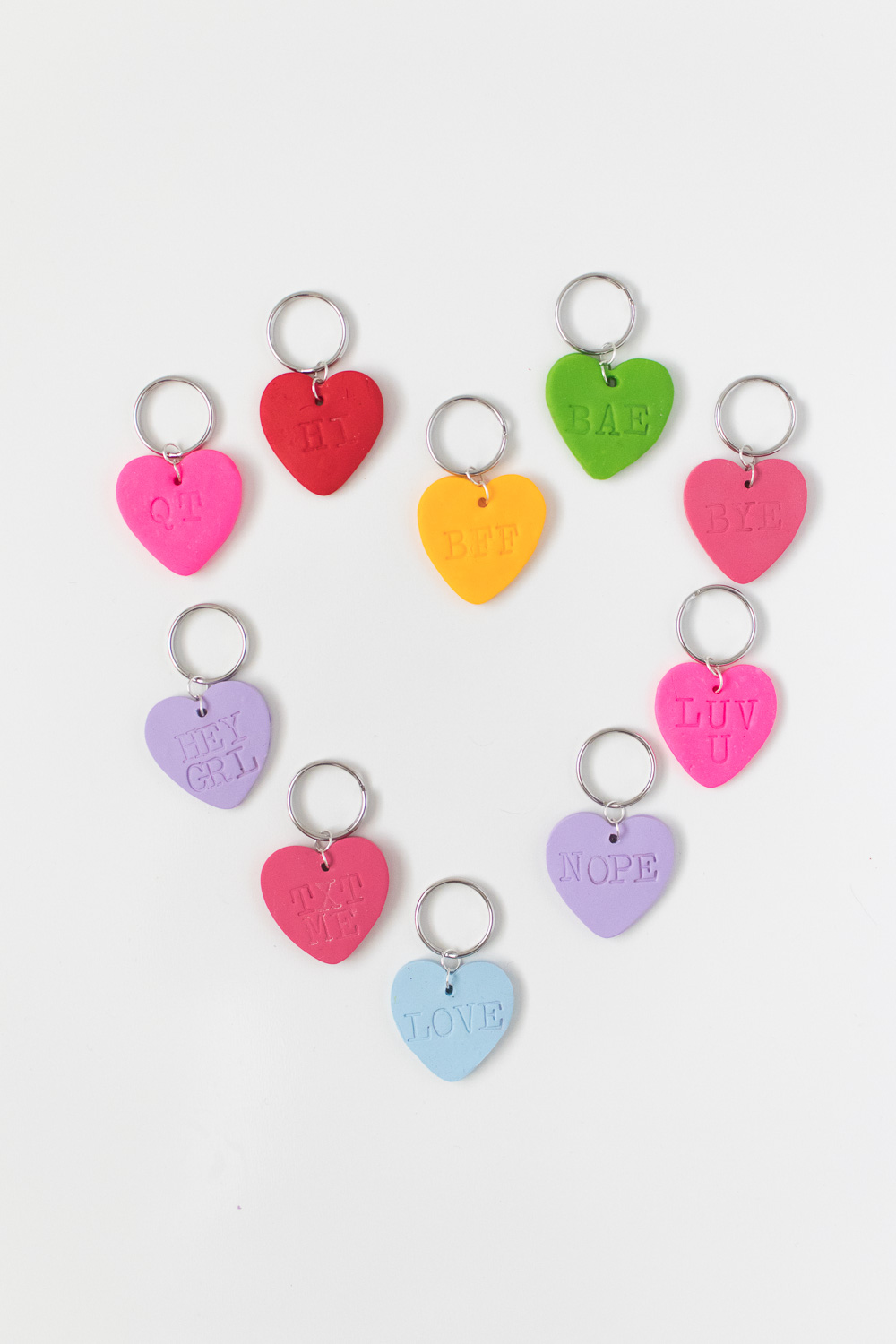 Make a bunch with different colors and sayings, and give them to friends for Galentine's Day!