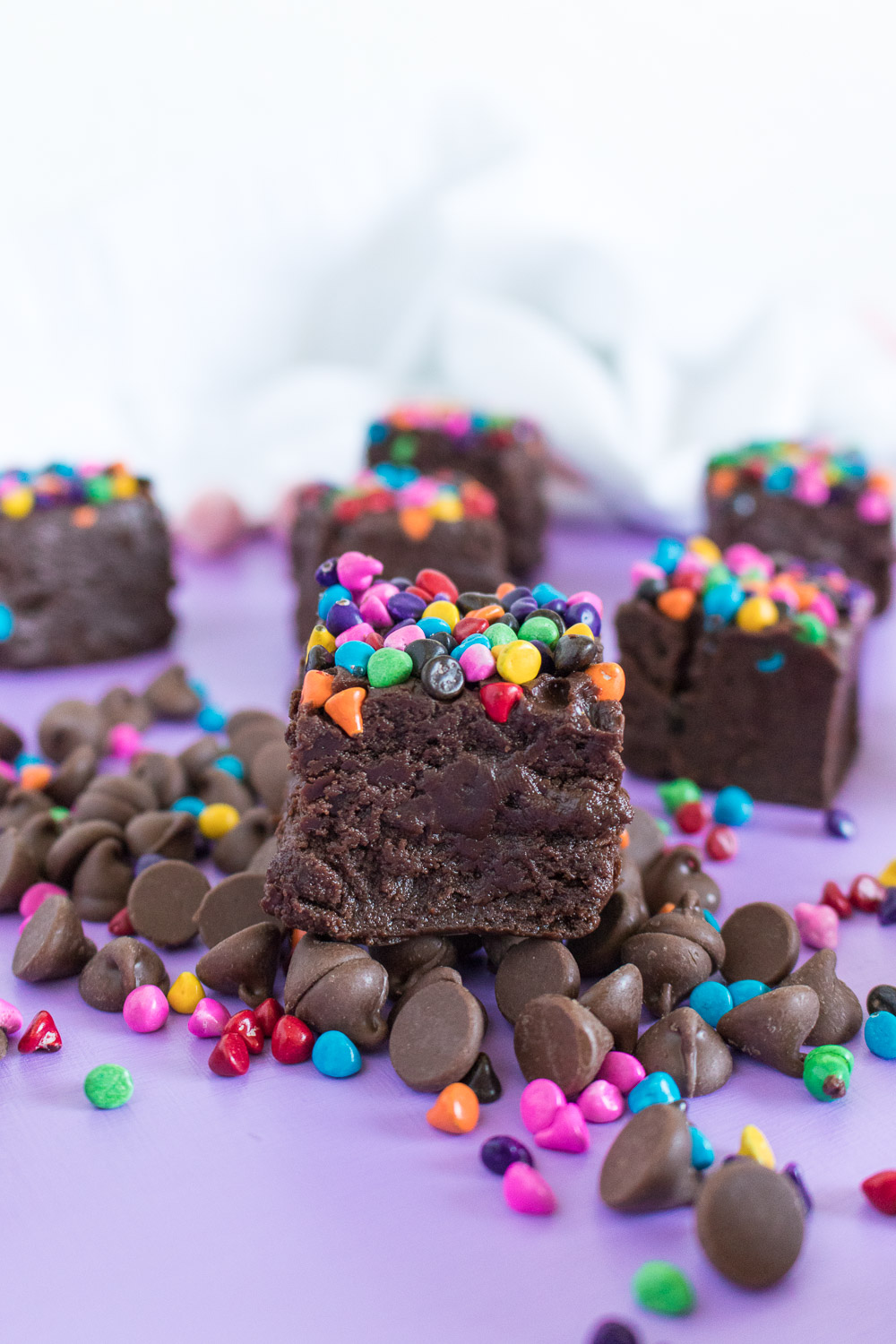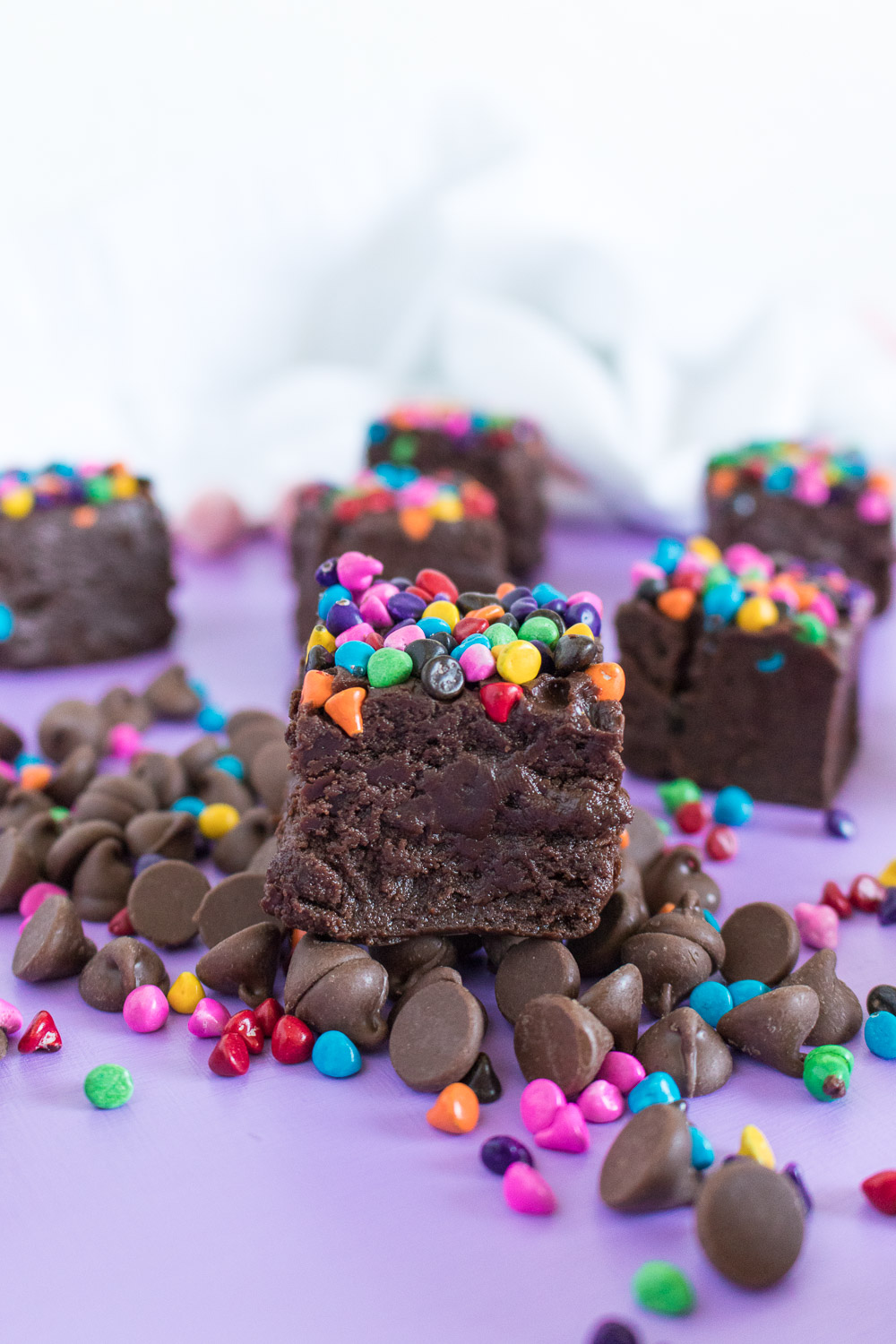 I think I have officially found my favorite fudge recipe! After I made this colorful cosmic brownie fudge based on the classic Little Debbie's Cosmic Brownies, I knew I had to get them out of the house before Andrew and I ate them all, and I couldn't believe how quickly my office devoured what was left of the container. That's how I know I have a winner on my hands! Best of all, fudge like this is a cinch to make because it only has three ingredients and tastes good (almost) no matter what! It's a great base recipe for any toppings, so you can customize this basic fudge recipe to make all sorts of combinations.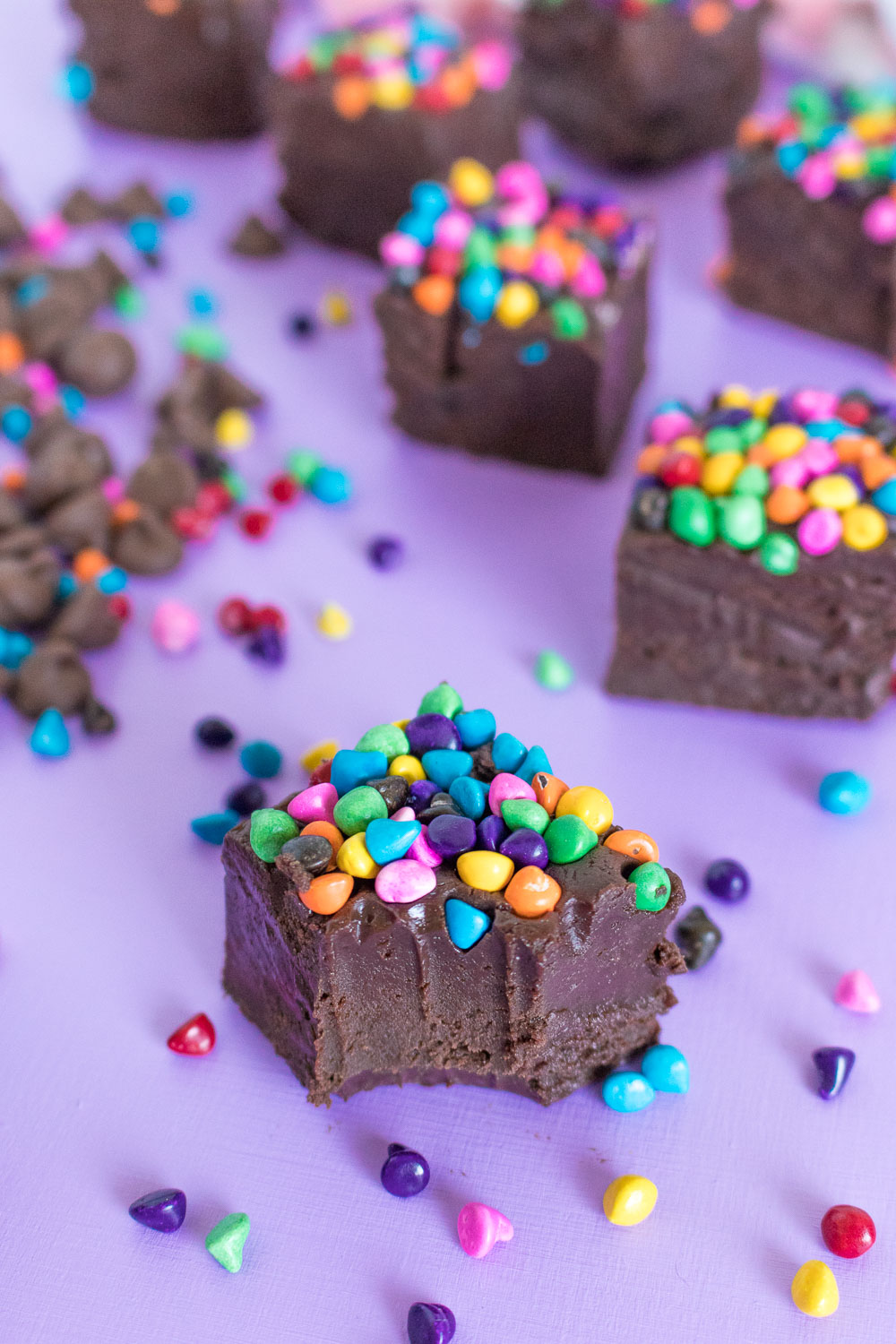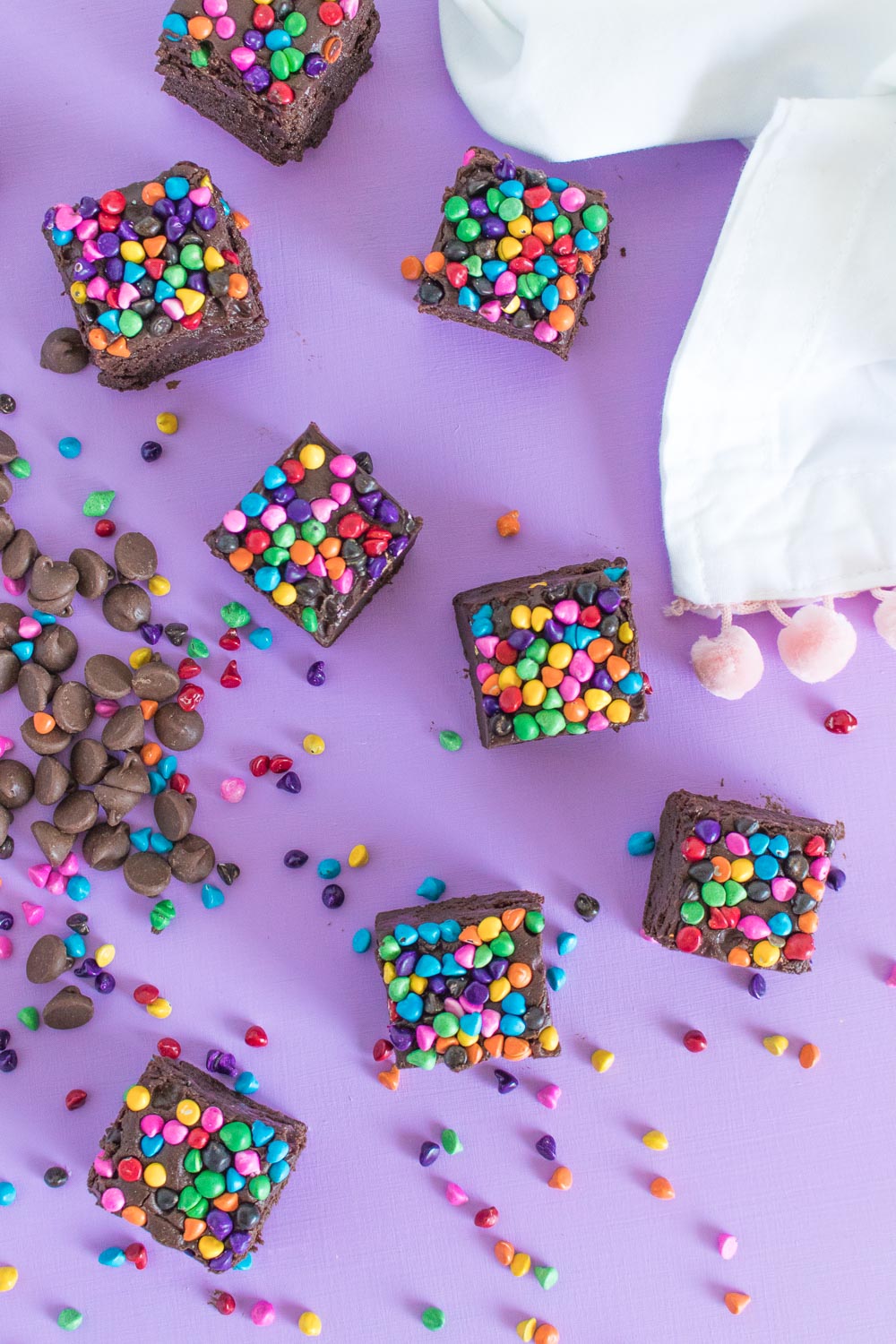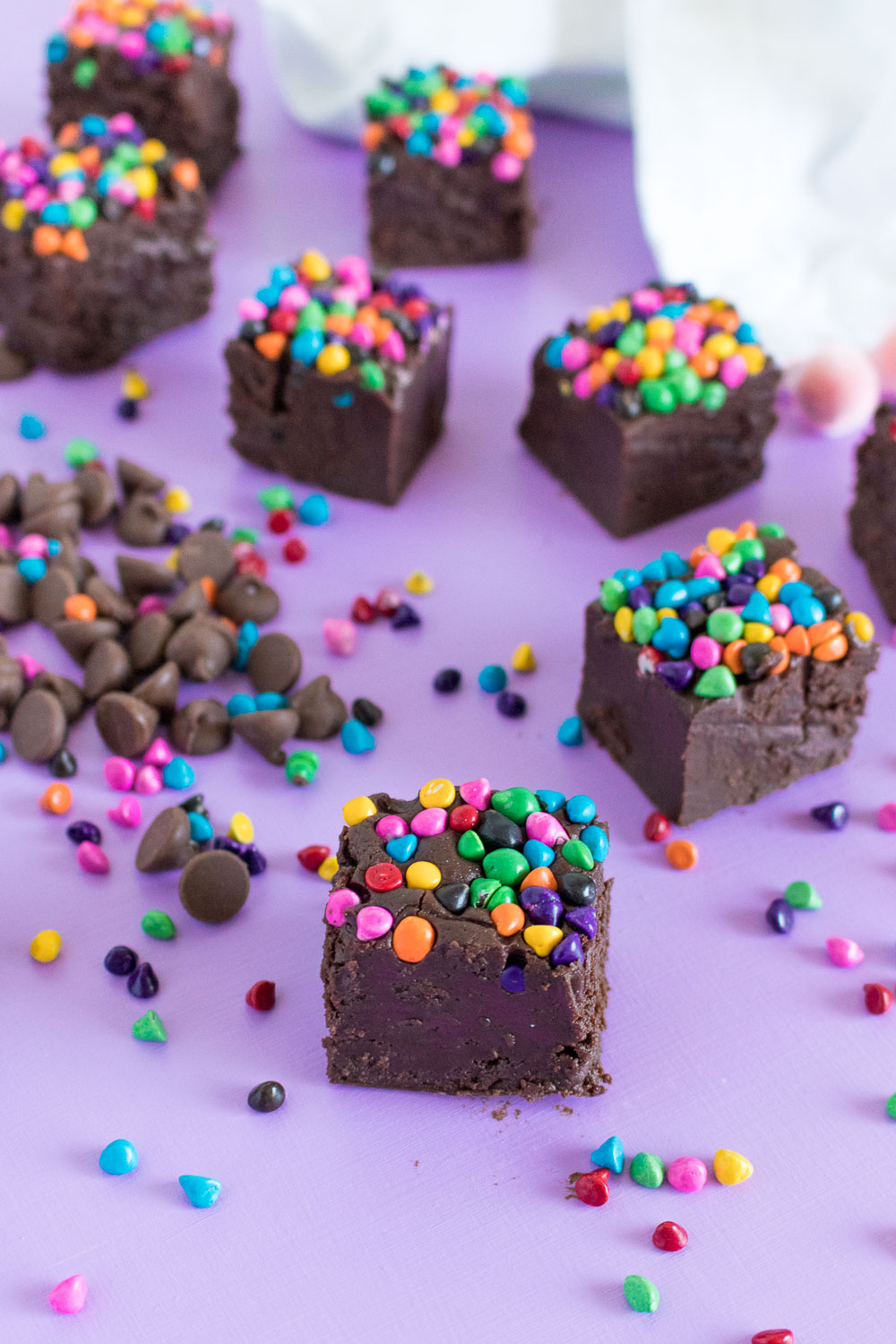 I set out to make fudge that was fudgy (duh) but had a thick texture like a half-baked brownie in order to fit my idea for cosmic brownie fudge. The key to making easy fudge is condensed milk and chocolate chips, so in order to achieve the right flavor and texture, I used a combination of dark chocolate and semi-sweet chocolate and added enough for the fudge to thicken without refrigerating to an overly hard state. It's all about those proportions!
Scroll down for the full recipe card! ??
In the end, once the fudge had set, I pulled it out of the pan and cut into pieces like a brownie. It's thick enough to hold its shape and taste like fudge but it has the softer texture of a barley-baked brownie, just like the Cosmic Brownies I remember! Of course, those rainbow chips on top make all the difference as well!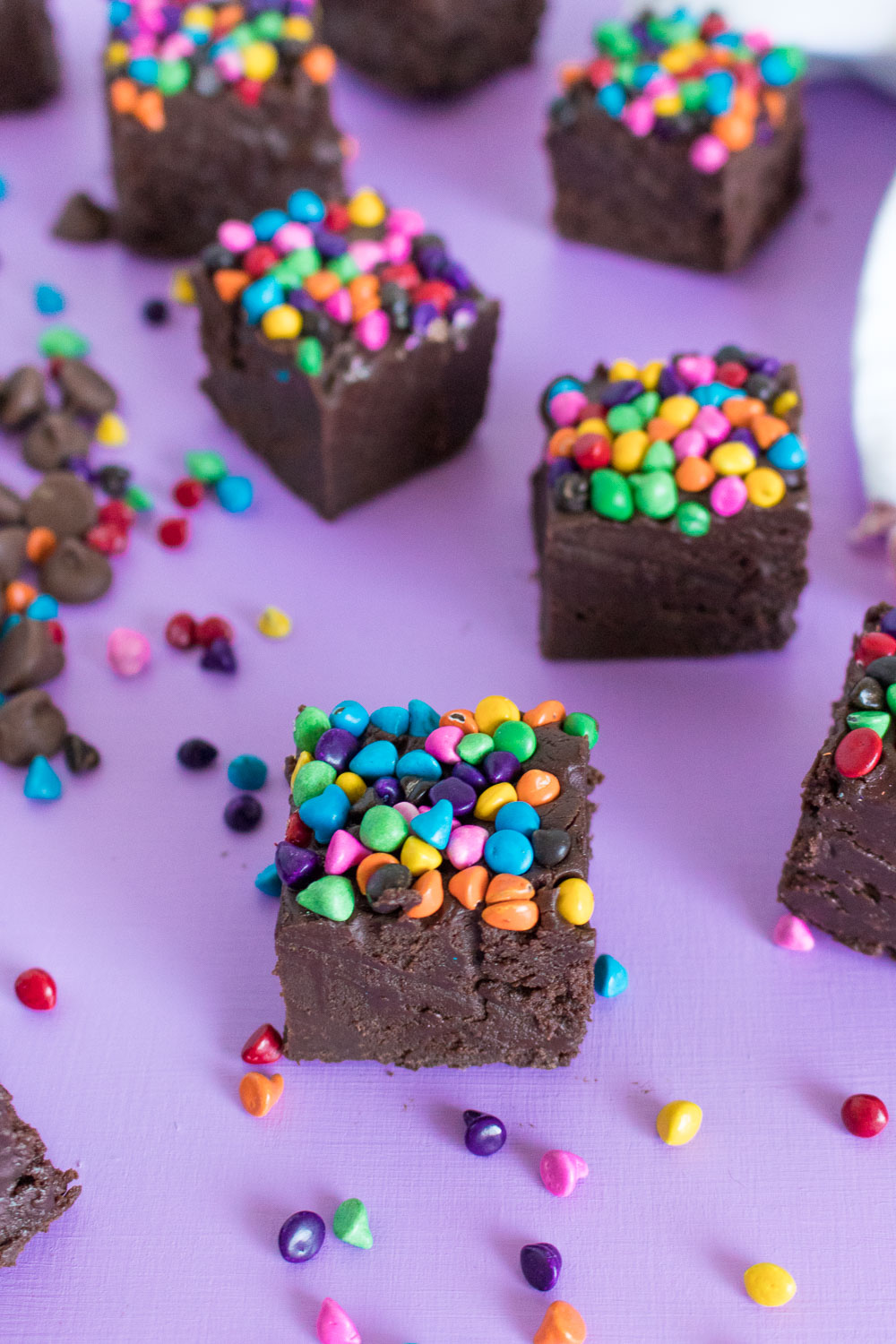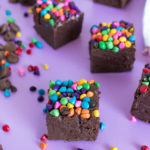 Cosmic Brownie Fudge
2017-07-22 19:17:04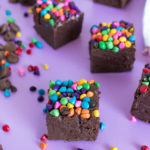 Deliciously rich fudge with rainbow chip sprinkles based on the Little Debbie's Cosmic Brownies
Ingredients
1 14 oz. can condensed milk
2 cups dark chocolate chips
1 cup semi-sweet chocolate chips
1 tbsp vanilla extract
Rainbow chips
Instructions
Line a small baking pan (I recommend a loaf pan) with parchment paper or plastic wrap and spray lightly with cooking spray
In a medium saucepan on medium heat, melt the chocolate chips into the condensed milk, stirring with a whisk or spatula until the chocolate is smooth and completely blended with the condensed milk
Remove from heat and mix in vanilla extract
Pour into prepared pan, smooth the top with a spatula and immediately sprinkle generously with rainbow chips, pressing into the fudge as needed
Chill in the fridge for several hours until set and remove and cut into squares
Notes
Can also substitute milk chocolate if desired
Club Crafted https://www.clubcrafted.com/