The following post is sponsored by Aleene's
It may not be Christmas yet, but it's time to start thinking about all those New Year's parties! Another year is about to be behind us, and we might as well celebrate that because 2017 was…something. No matter what you're doing to celebrate the start of 2018, you can do it in style with these DIY disco ball glasses made with a regular pair of sunglasses! This simple but magnificently shiny upgrade will instantly turn you into a disco ball and probably also the life of the party. Let's see if you can resist the urge to dance around in these bad boys.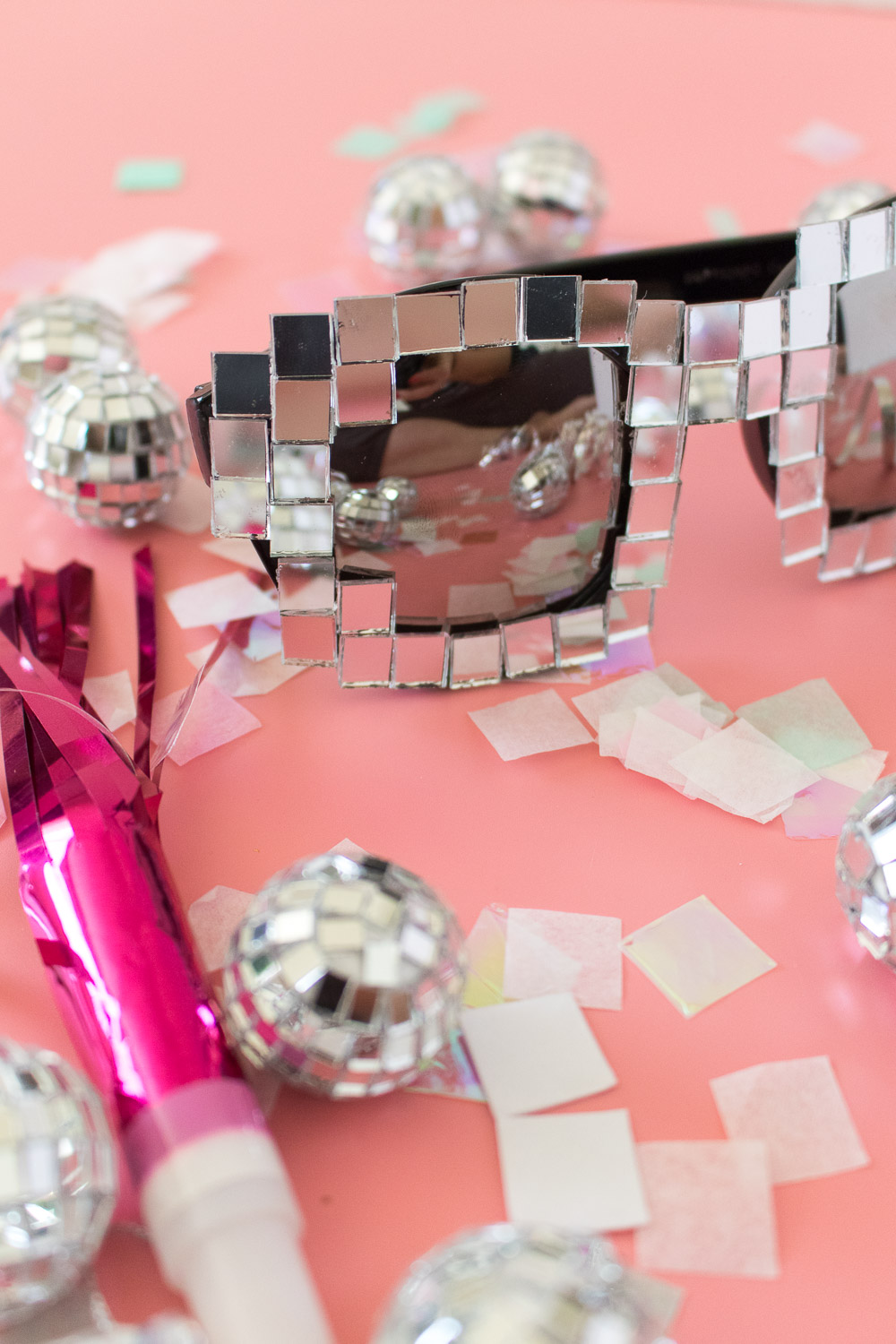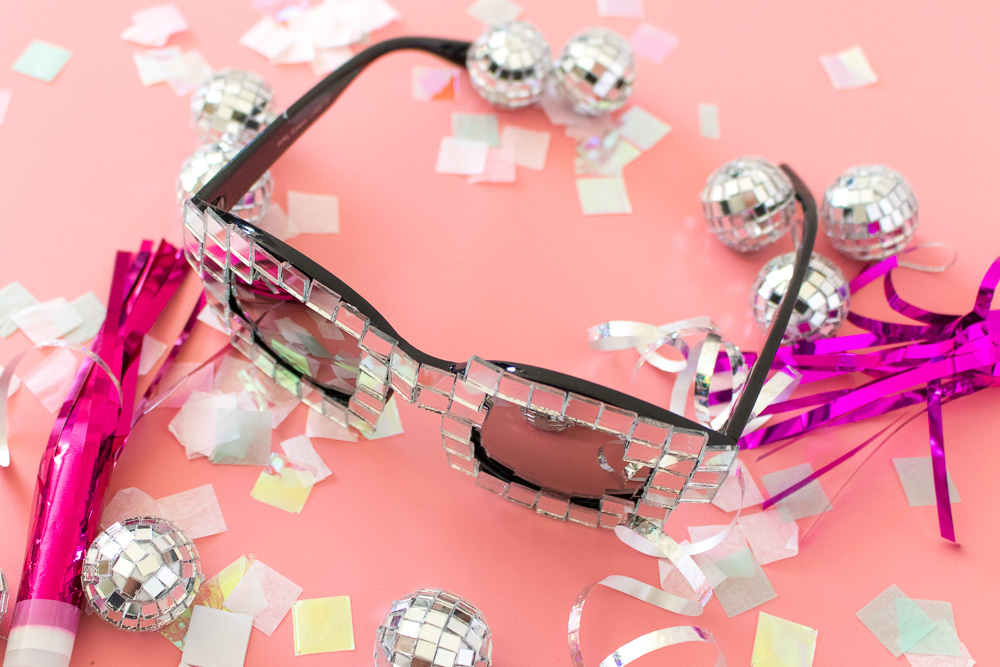 What are you doing for New Year's Eve? Andrew and I aren't that into this holiday, so I predict we'll have a movie marathon at home with homemade popcorn and barely stay awake until midnight. You know what though? I don't mind it like that. I'd rather stay in on big holidays where everyone else goes out because I prefer to avoid the crowds and crazy people. But you can bet my night in won't prevent me from popping champagne, wearing my disco ball glasses and throwing around some confetti.
Check out my latest video to see how to make these glasses for yourself with any pair of sunglasses! Bonus points if you have a pair with shiny mirrored lenses. They're incredibly easy to make with just a few supplies.
Never mind my reflection in the glasses ??‍♀️
Time: 10 minutes
Supplies:
Thick rimmed sunglasses
Aleene's Tacky Glue
1/4-inch mirrored squares
Step 1: Dispense a small line of glue around the rim of the glasses and line up the mirrors on top.
Step 2: Continue all the way around the glasses and reposition the mirrors as you go to keep them somewhat lined up.
Then set them aside to dry overnight before wearing!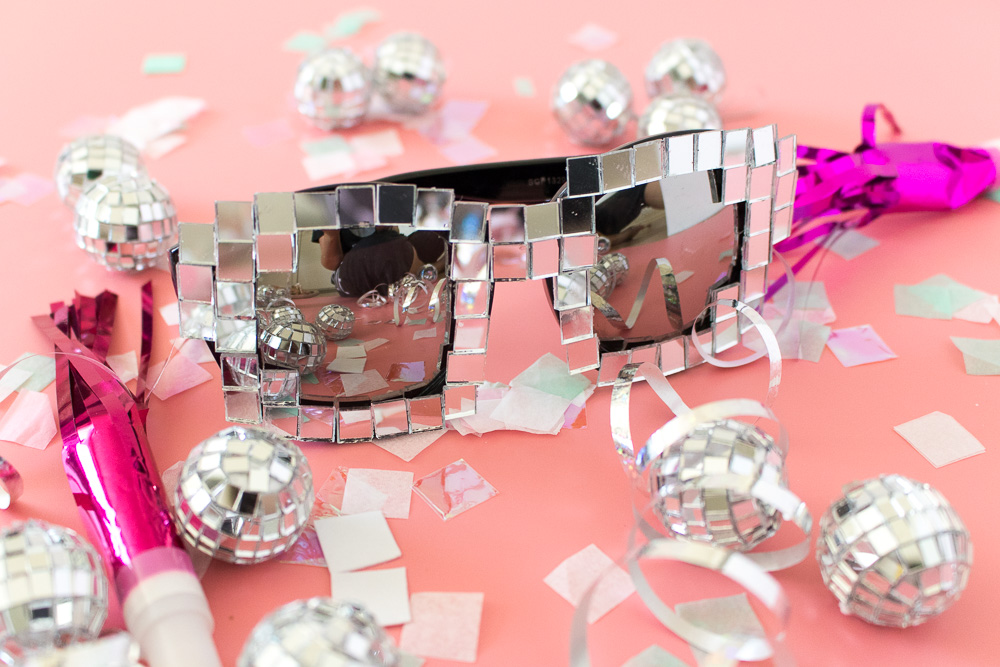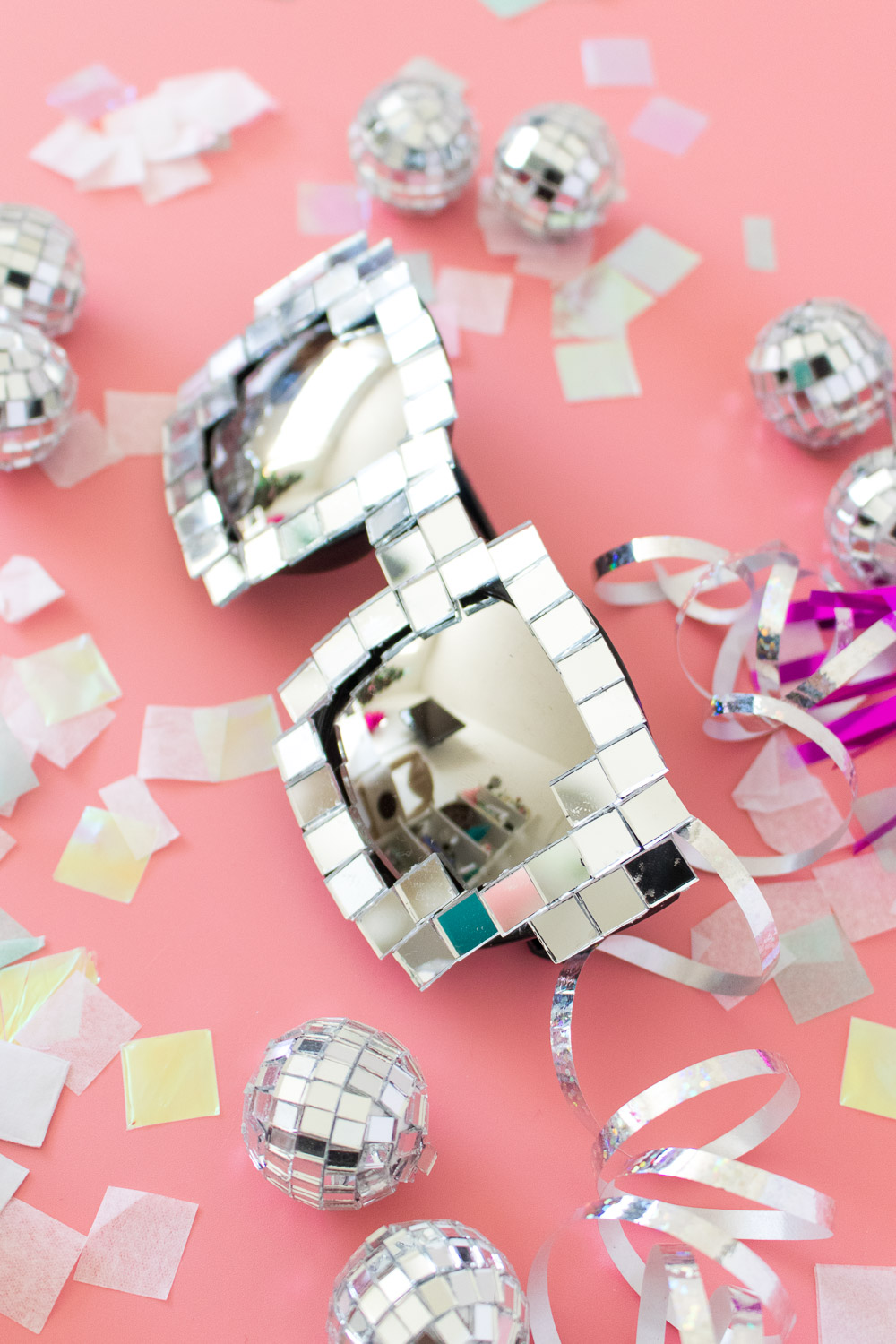 That Tacky Glue will hold the mirrors on while you dance the night away or simply enjoy a night at home. I know that's probably where I'll be!
Have a safe and happy New Year's, and a merry Christmas, you guys!