/
Simple DIY Paper Mistletoe (+ Free Printable!)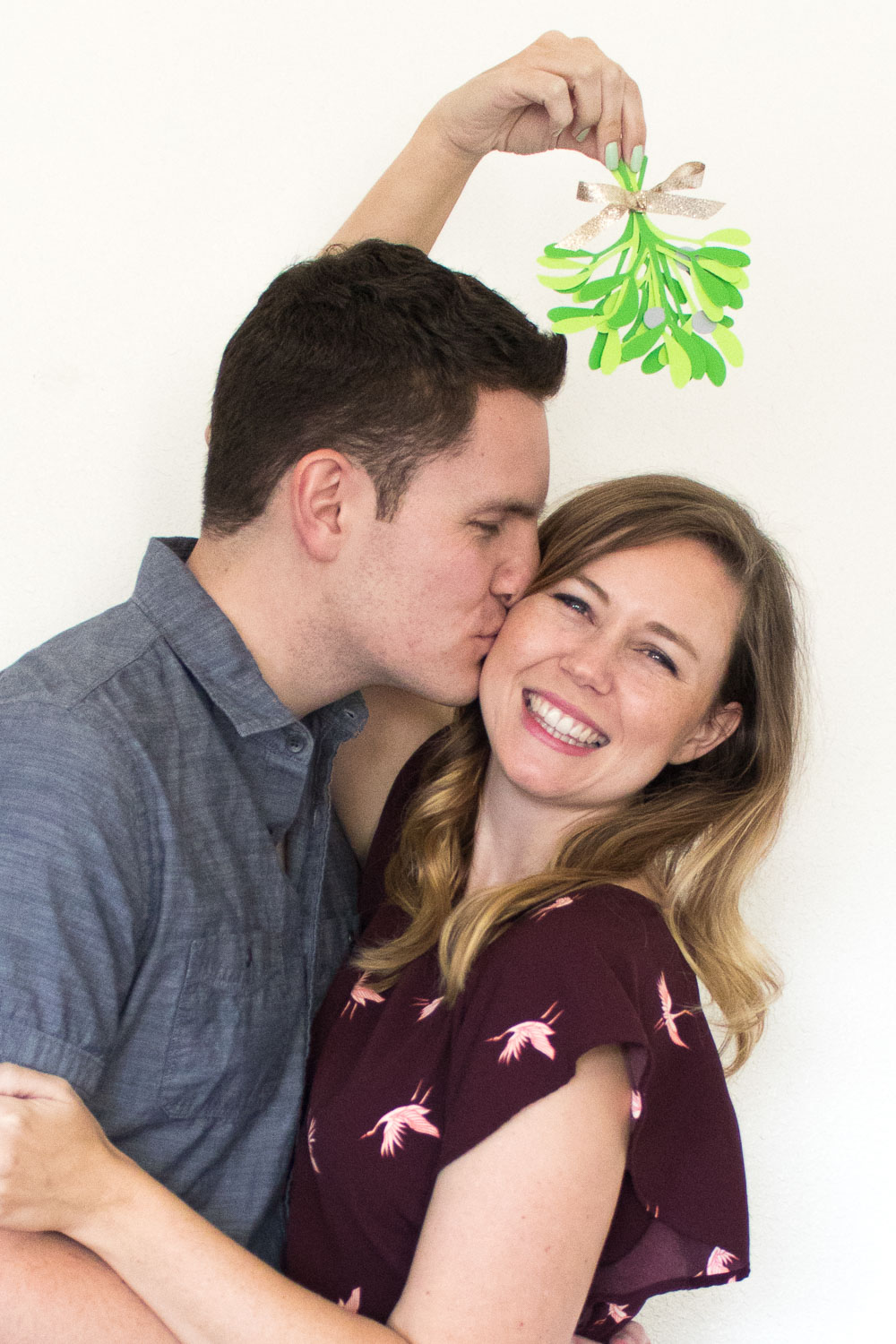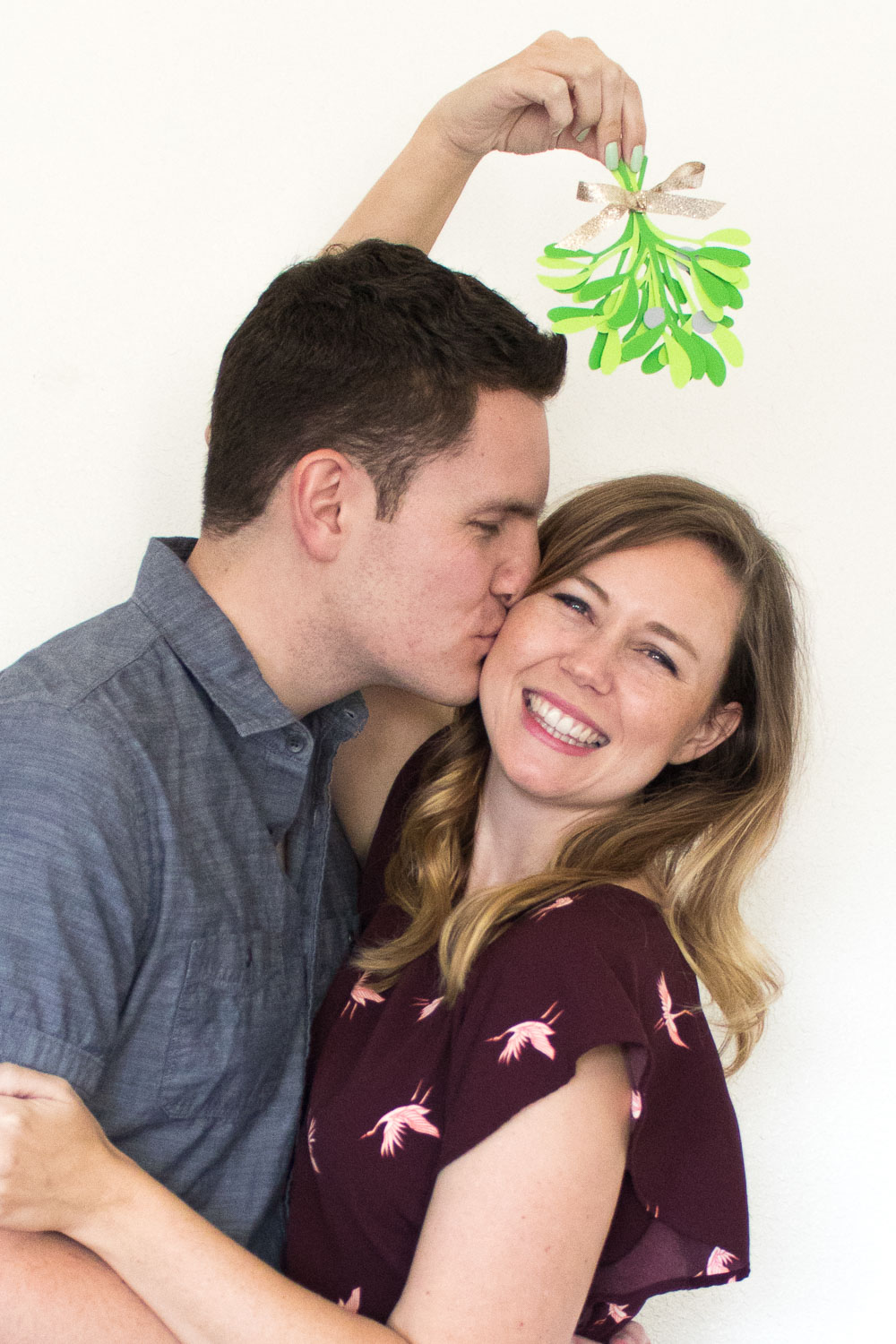 Where did this month go?! I can't believe Christmas is just days away now. Today is my LAST Christmas post for you guys, so I don't know what to do with myself now. For your last-minute holiday plans, this cute, simple DIY paper mistletoe is perfect for hanging over doorways or even using as a photo prop for sweet moments with your family, friends and, in my case, cats (see below, ha!) this season. With my free printable template, you can make your own mistletoe in minutes. I know how crazy this week can be, so easy crafts are a must!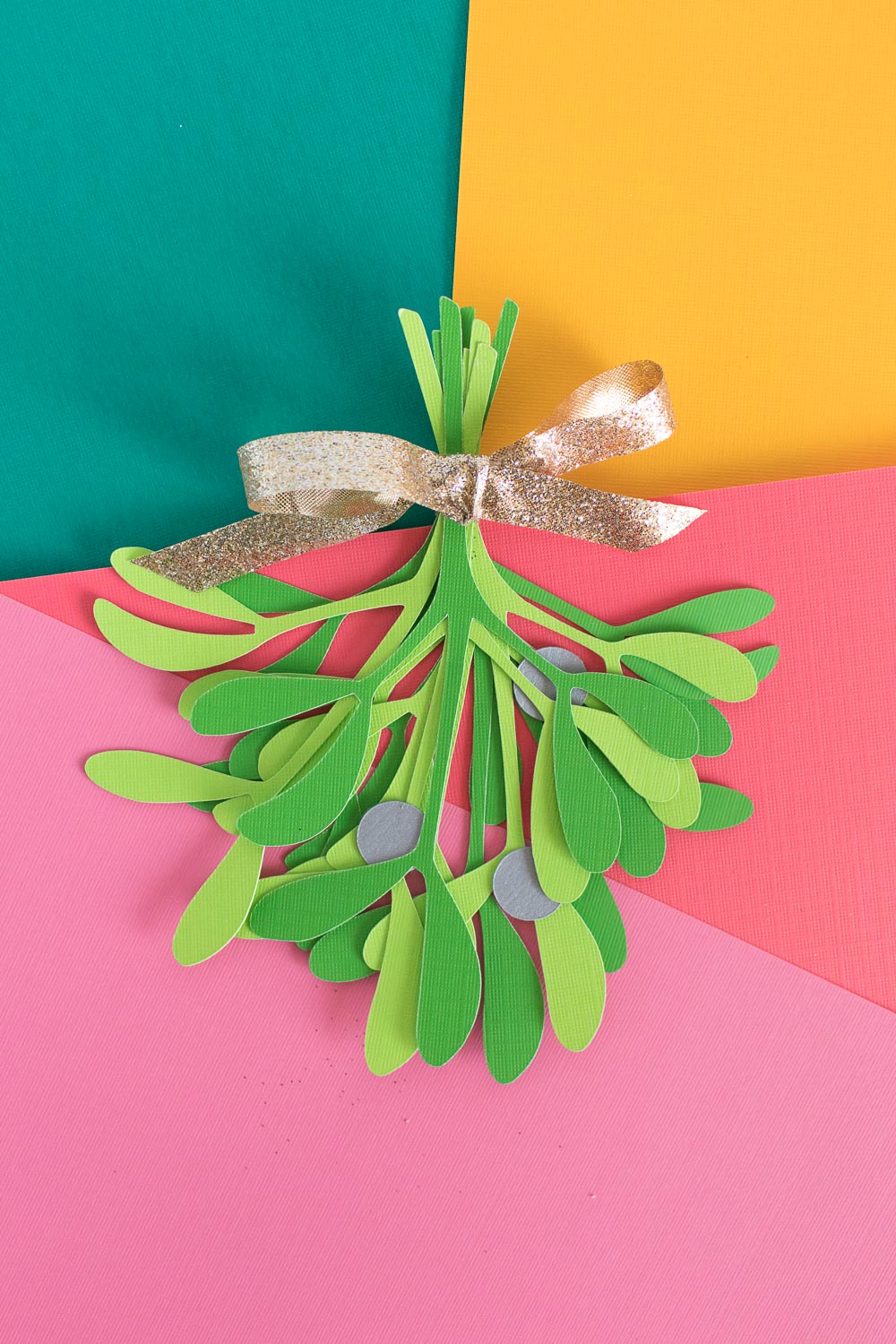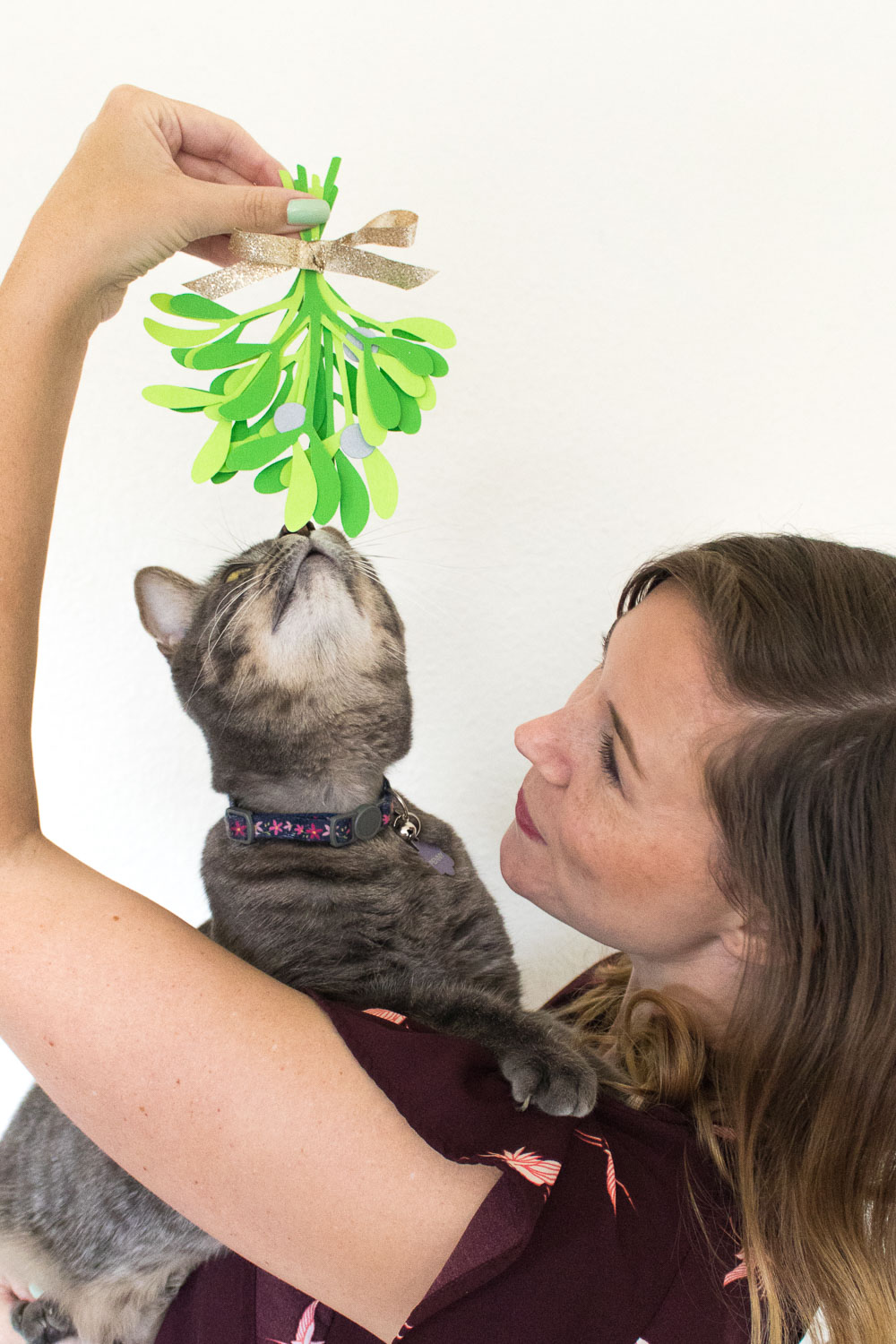 Naturally, we had to get a few pictures with the cats under the mistletoe. Penny just wanted to eat it.
Now it's taped to the doorframe of our bedroom. I'm not sure of the origin of mistletoe, but I think the concept can be cute or creepy depending who you're standing under it with. Lucky for me, I have Andrew, who is also willing to put on a button-up and take pictures of me when he'd probably rather be playing video games. He's a keeper. We're looking forward to a very family-filled Christmas this year with quite a bit of driving. Since my family goes all-out for Christmas, it's my favorite time of year, and even as an adult, I never sleep well on Christmas Eve because I'm too excited.
OK, now let's make some mistletoe with nothing but paper and ribbon!
Time: 5 minutes
Supplies:
Green cardstock paper, 2 shades of green
White or grey cardstock
Glue stick
Ribbon
Scissors or a cutting machine
If you have a cutting machine, such as a Cricut, use the PNG template and adjust to desired size.
Step 1: Cut the 4 pieces of mistletoe out of each shade of green cardstock using the above template. Cut 3 small circles out of white or grey cardstock.
Step 2: Layer the mistletoe pieces on top of each other, and stick the stems together with a glue stick.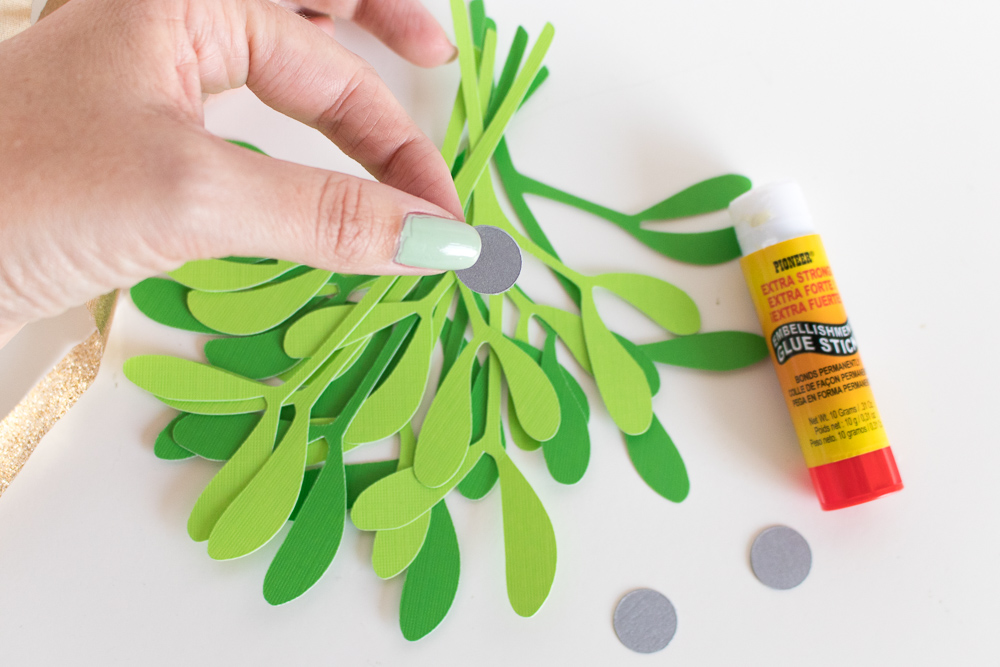 Step 3: Glue the "white berries" onto the leaves in random places.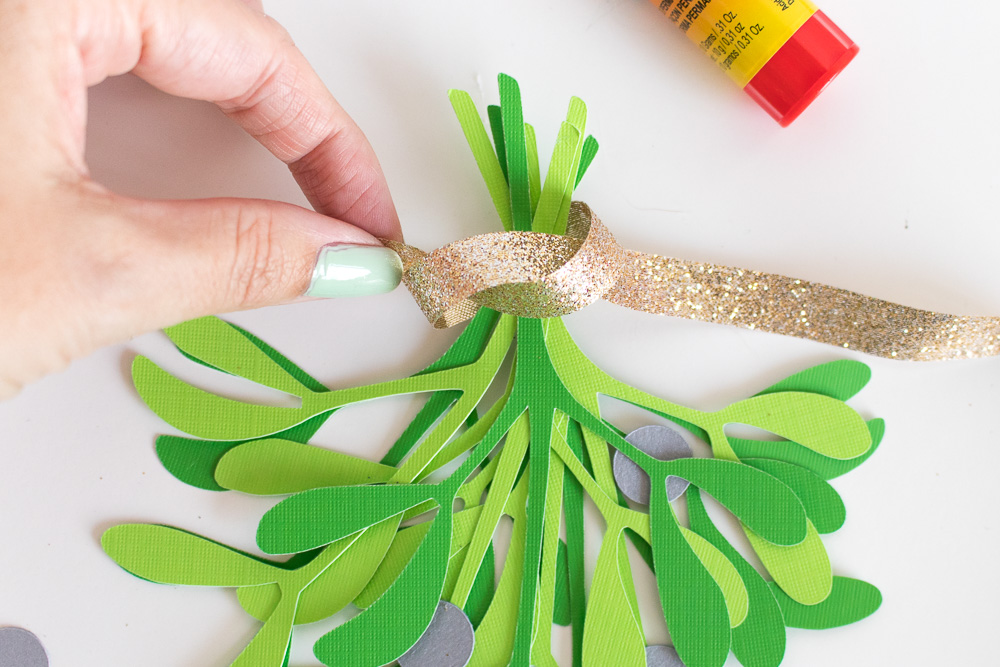 Step 4: Tie a piece of ribbon around the stems.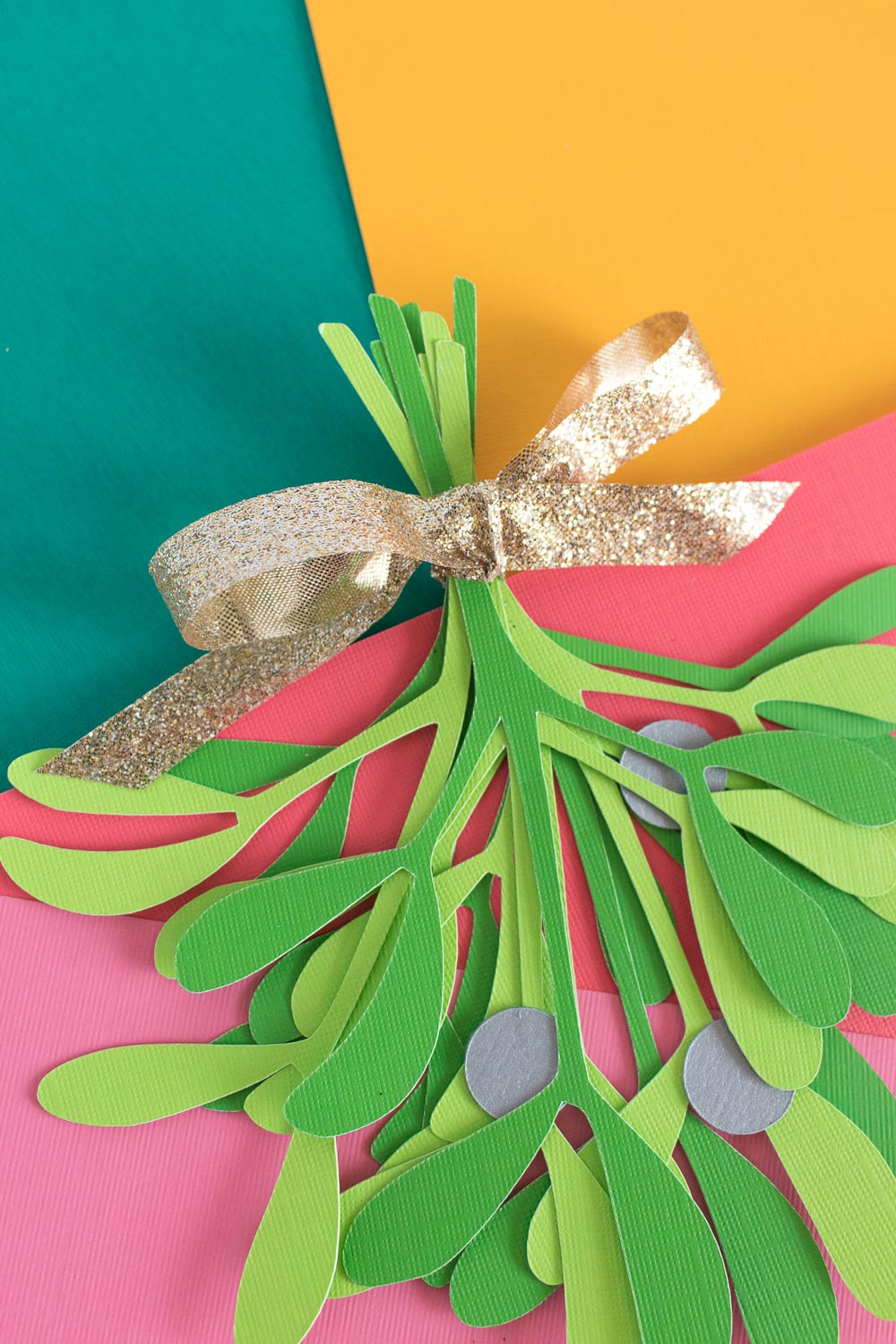 Then you can tape the paper mistletoe to frequented areas like doorways! Merry Christmas, friends!