/
DIY Terrazzo Easter Eggs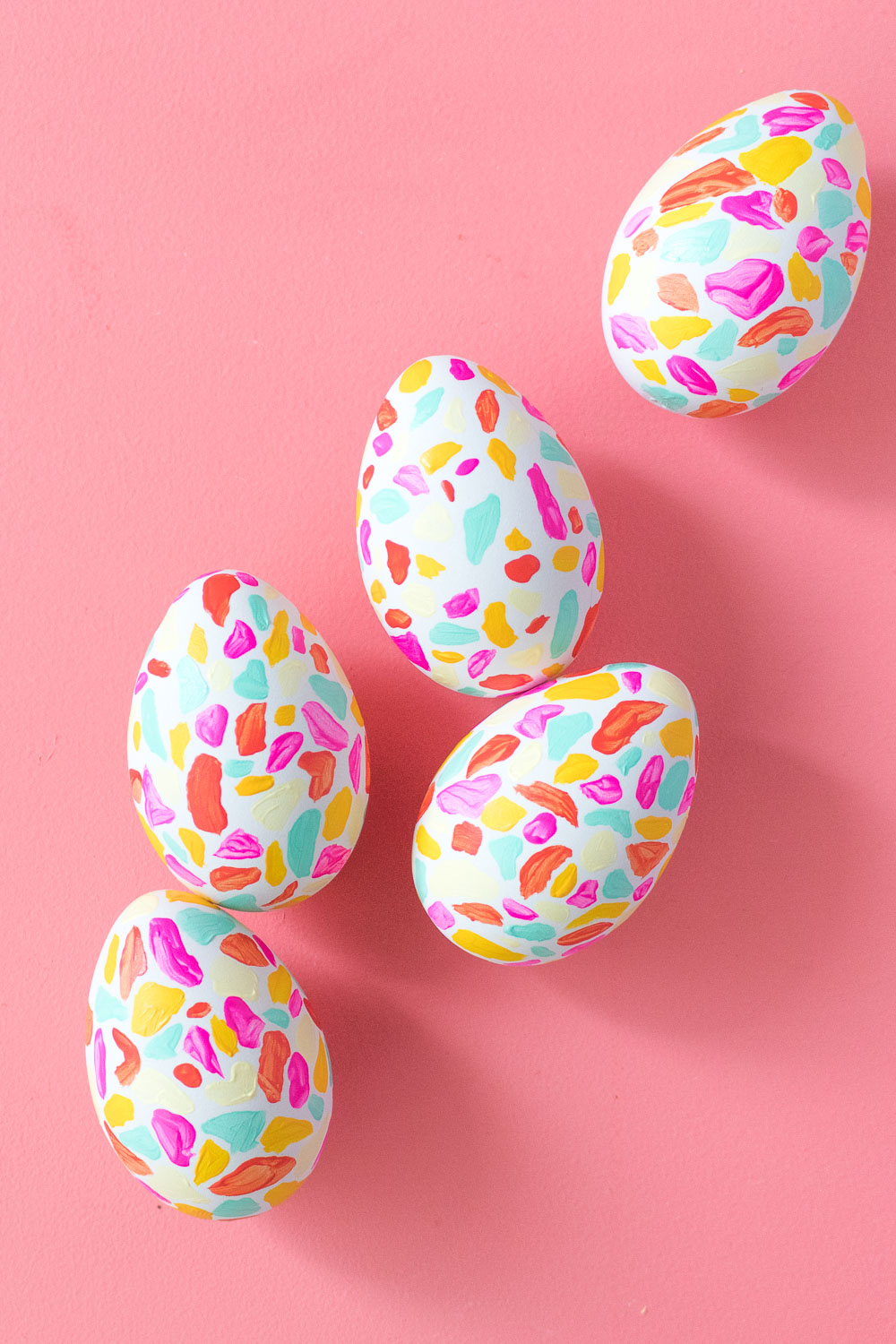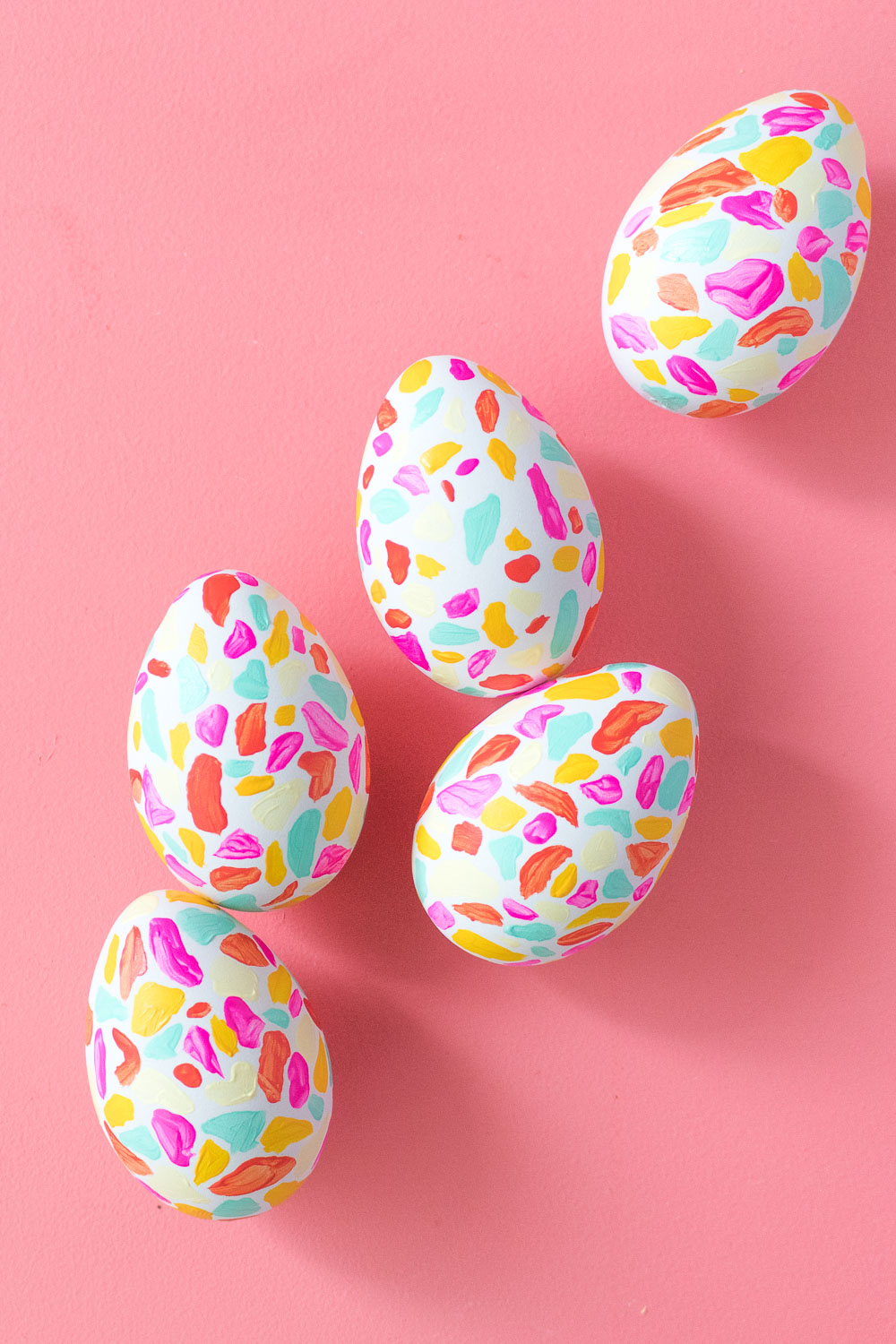 Terrazzo is making a comeback, guys! I'm all for it. Terrazzo was a common flooring material long before I was born that is made up of pieces of marble or granite cast in concrete. When the chips in the terrazzo are colored, it can make a beautiful bold statement, so I decided to bring that into my Easter decor this year. These simple painted terrazzo Easter eggs just require paint and a little TLC, and they'll quickly become a bold decoration for spring!
Supplies:
Fake white eggs (or real hardboiled eggs)
4-5 colors of acrylic paint
Paintbrushes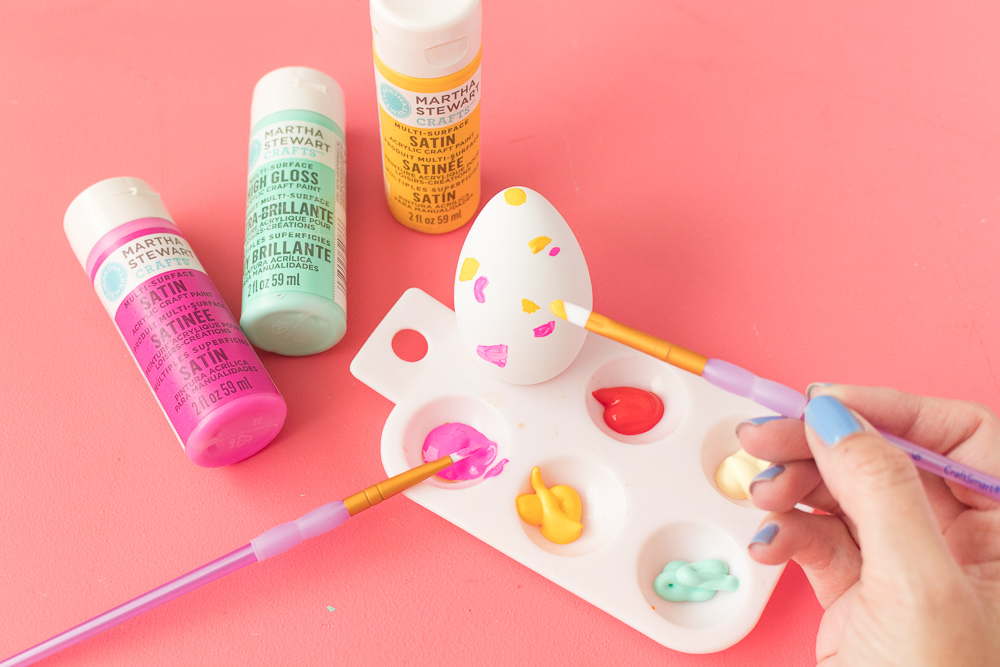 Step 1: Dot the front of the eggs with splotches of paint in various colors and slightly different shapes. Let the front side dry.
Step 2: Repeat the pattern on the other side and let dry.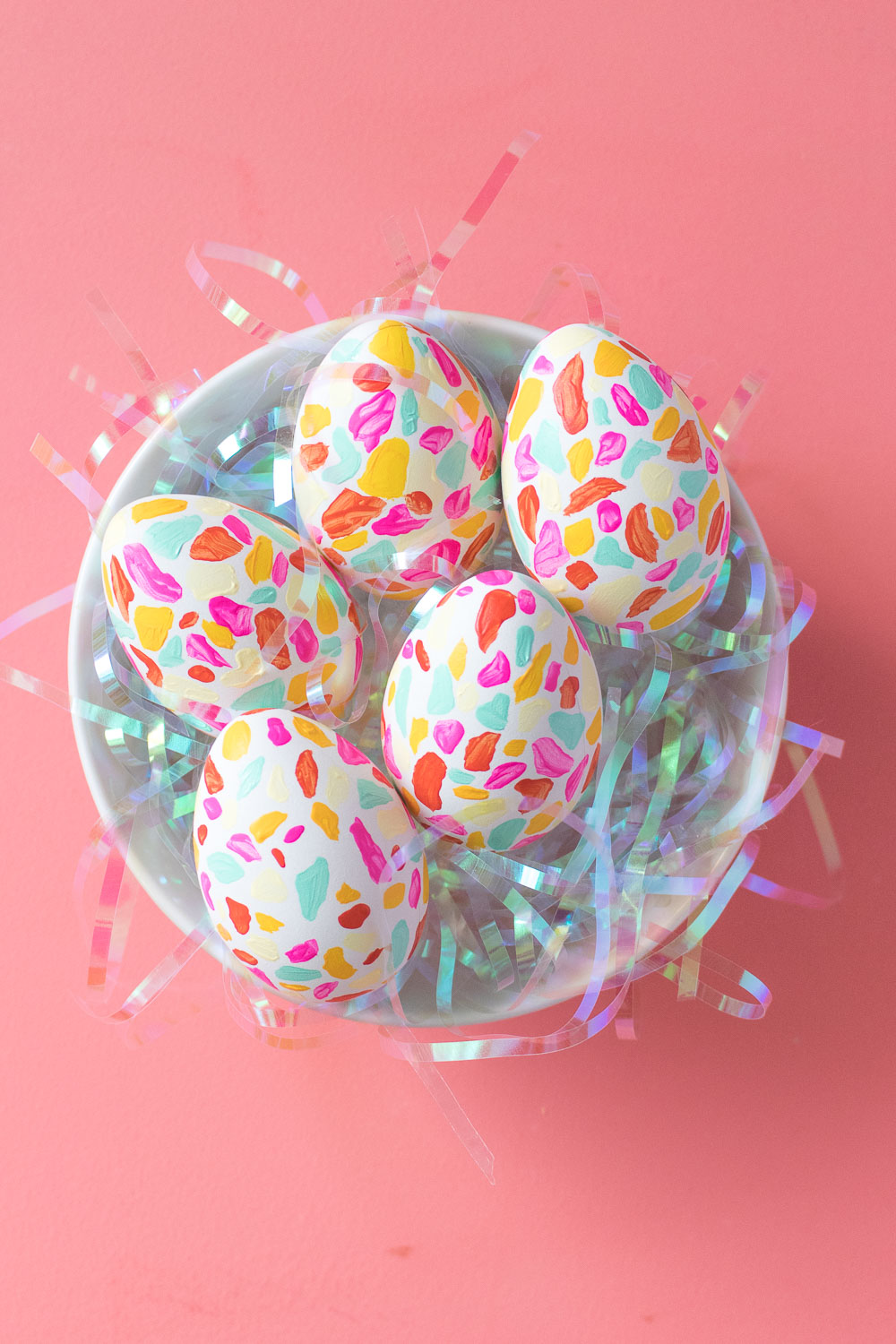 Display in a basket or on your table for Easter!