/
DIY Colorful Door Ornament for Christmas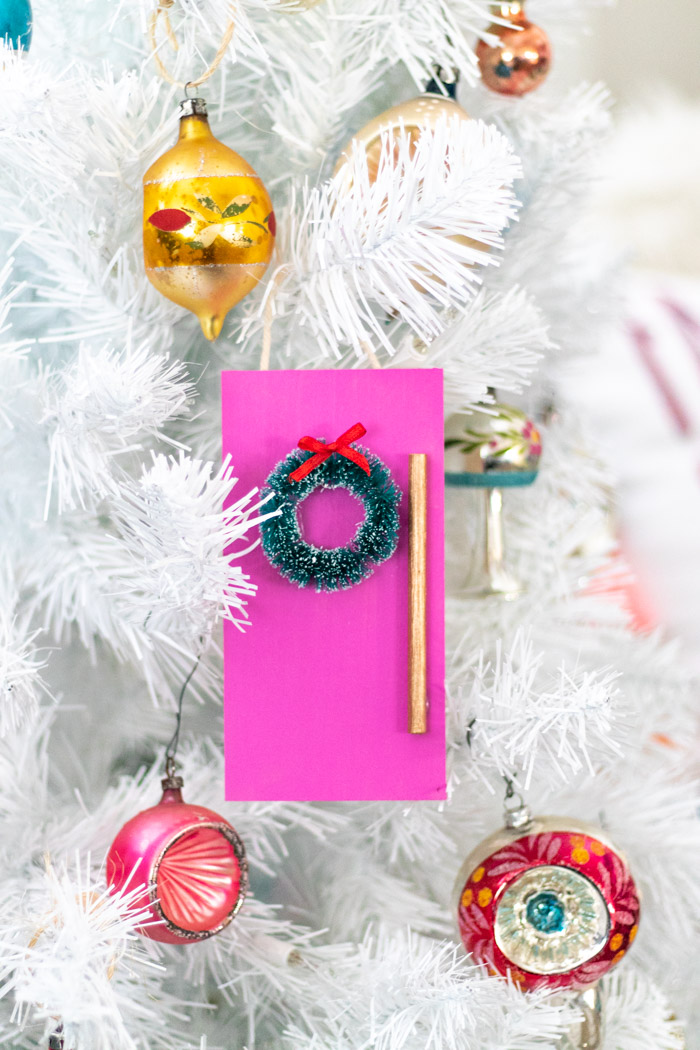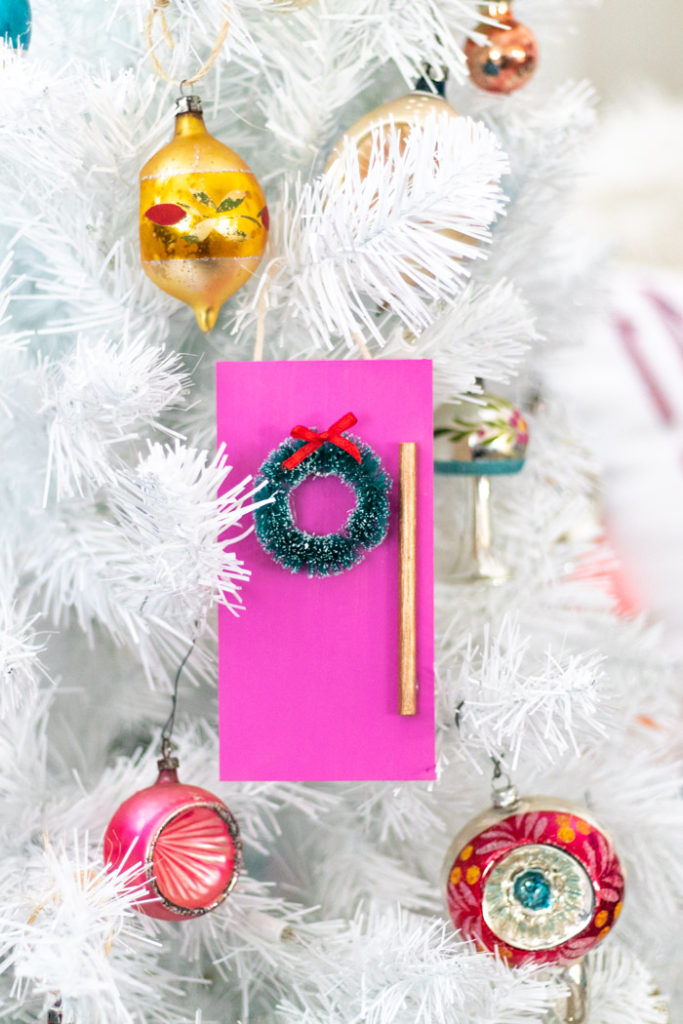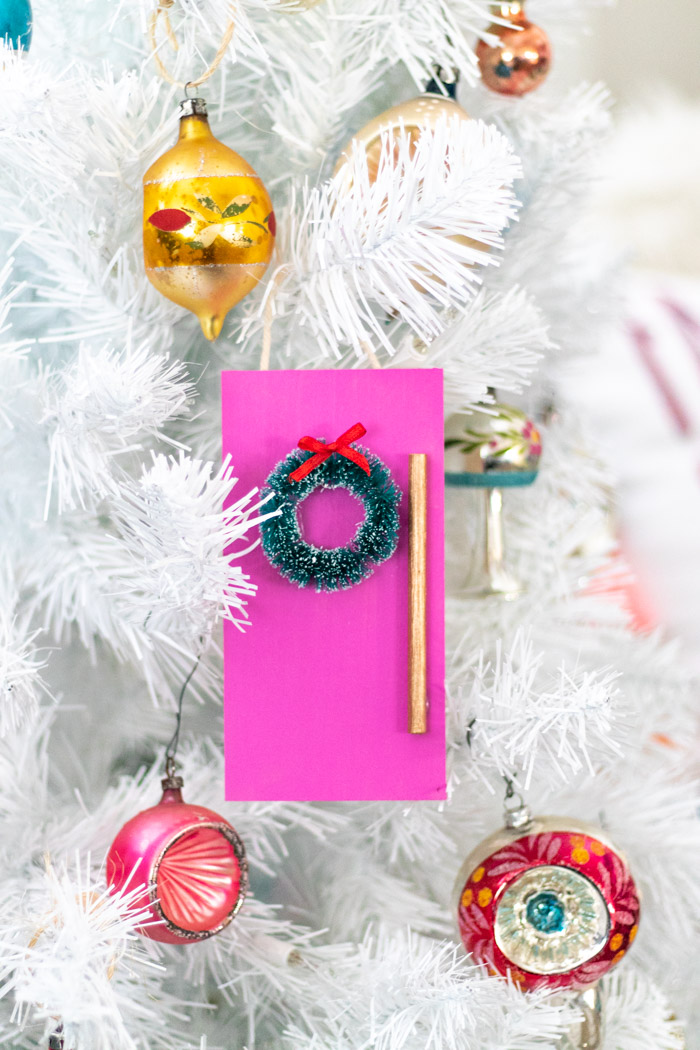 It's official. This is my last Christmas DIY of the year, and it's bittersweet. I love Christmastime and I'm not ready for it to be over, but at least I'm giving myself a mini vacation while I enjoy the holiday. For my last Christmas idea, I wanted to channel my love of colorful doors and all-things Palm Springs, so I made a simple DIY colorful door ornament to dress up your Christmas tree! I think the very first thing I'll do when I buy a house is paint my door a nice, bright color! I go back and forth on the color I'd actually use, but this little colorful door ornament will have to settle my hopes for now…I don't think my apartment complex would appreciate me painting my door bright pink. Clearly, they don't have taste, ha!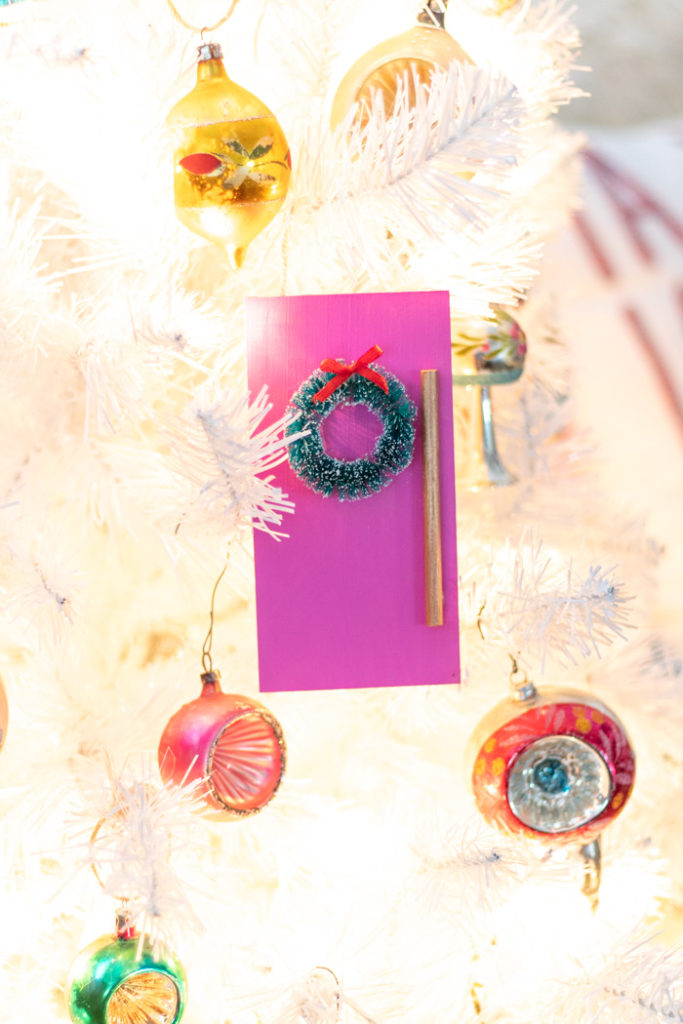 This simple colorful door ornament is easy to whip up with a few pieces of wood from your local craft store. You can cut it all with a craft knife, so you won't need any specialty tools! Paint it your favorite color to channel your own #happyhousedreams and add a very mid-century long door handle. This door style reminds of the ones at The Parker in Palm Springs as well as a lot of other homes in the area. Add a festive wreath and glue a string to the back, and you have a cute new Christmas ornament!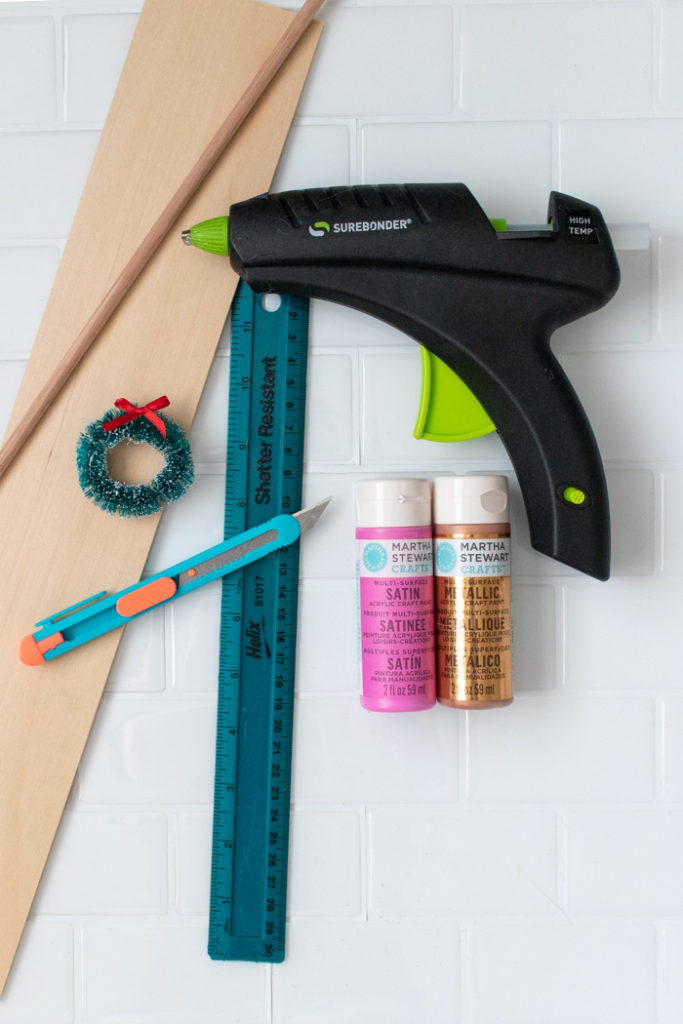 Time: 15 minutes
Supplies:
3-inch piece of wood, thin
1/4-in wooden dowel
Craft knife
Brightly colored paint
Metallic paint
Mini wreath
String
Glue gun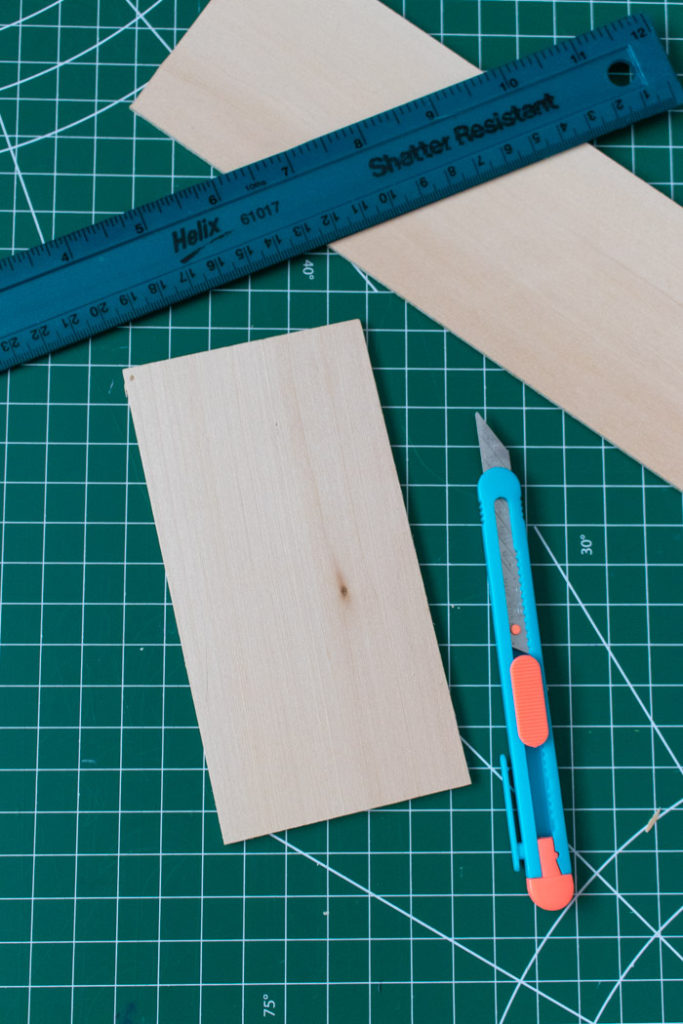 Step 1: Cut the wood to about 6 inches tall to create the door shape.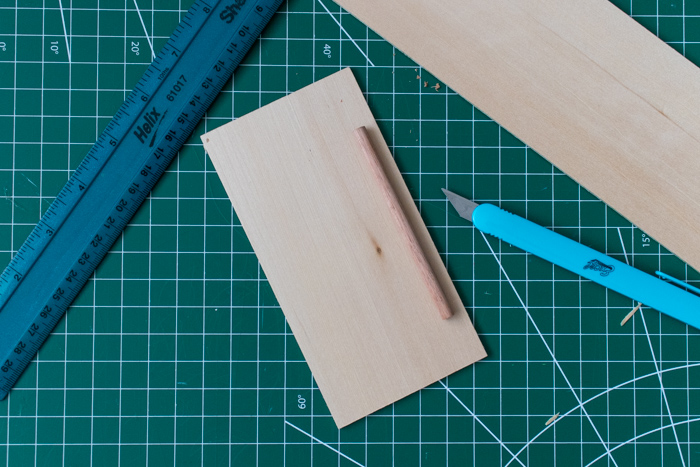 Step 2: Cut the dowel to about 3-1/2 inches long to create the door handle. 
Step 3: Paint the door a bright pink or other color. Paint the handle a metallic gold or copper. Let both pieces dry completely and paint a second coat if desired. 
Step 4: Once the paint is dry, glue the dowel to one side of the door piece and position it in the middle lengthwise. Glue the wreath to the approximate center of the door
Step 5: Lastly, loop the string and glue it to the back of the door ornament.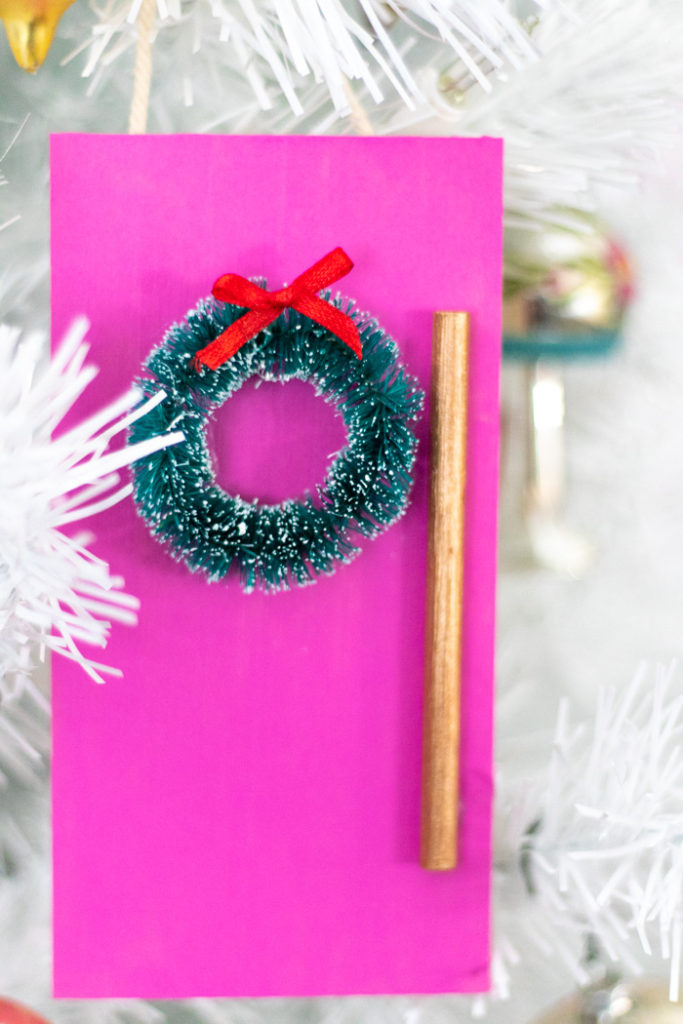 Now your colorful door ornament is ready to hang on your tree!
Get ready to channel all of those Palm Springs vibes! I'm thinking I need a Palm Springs-themed Christmas tree next year? Have a merry Christmas, you guys!