/
DIY Balloon Dipped Ornaments for Christmas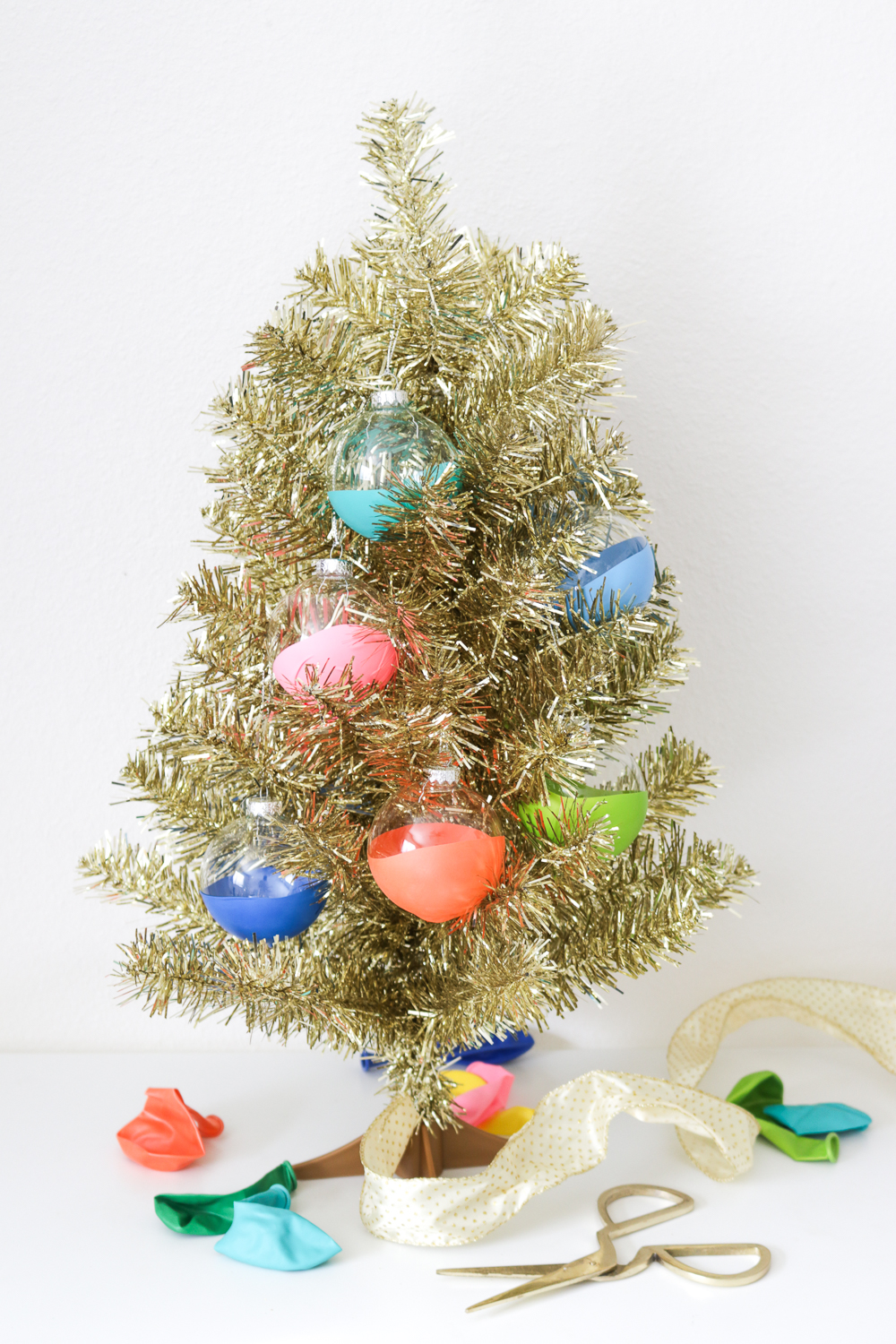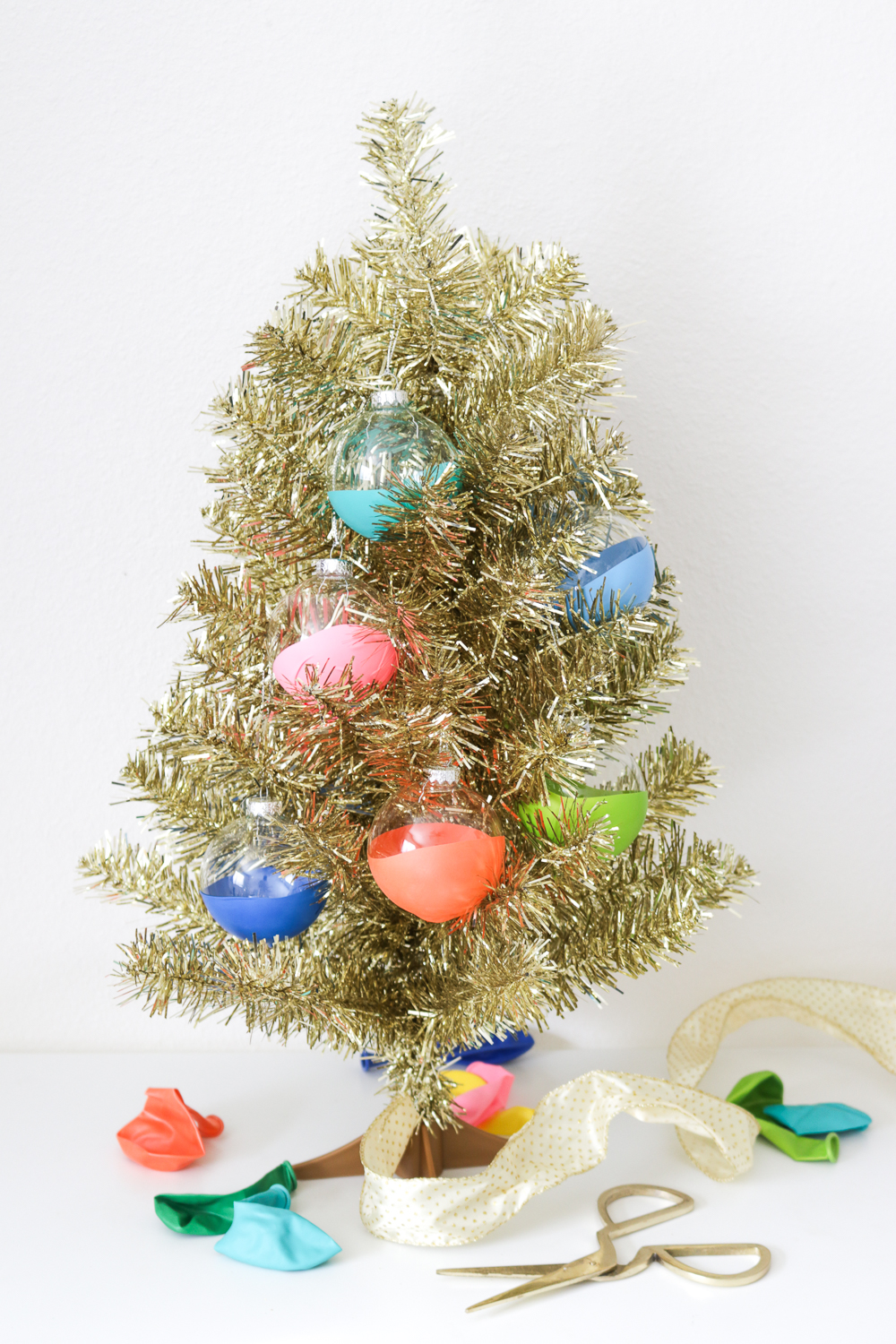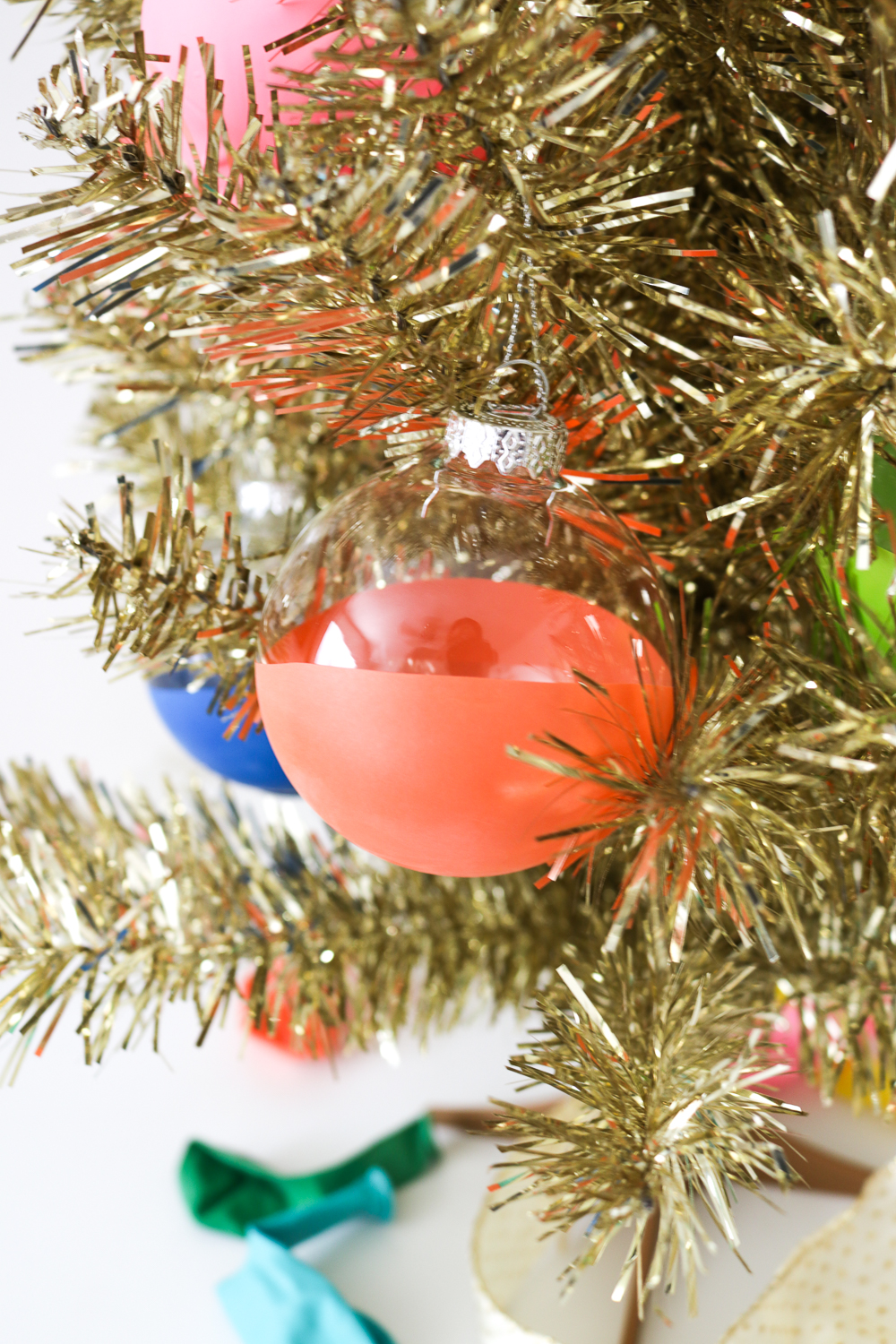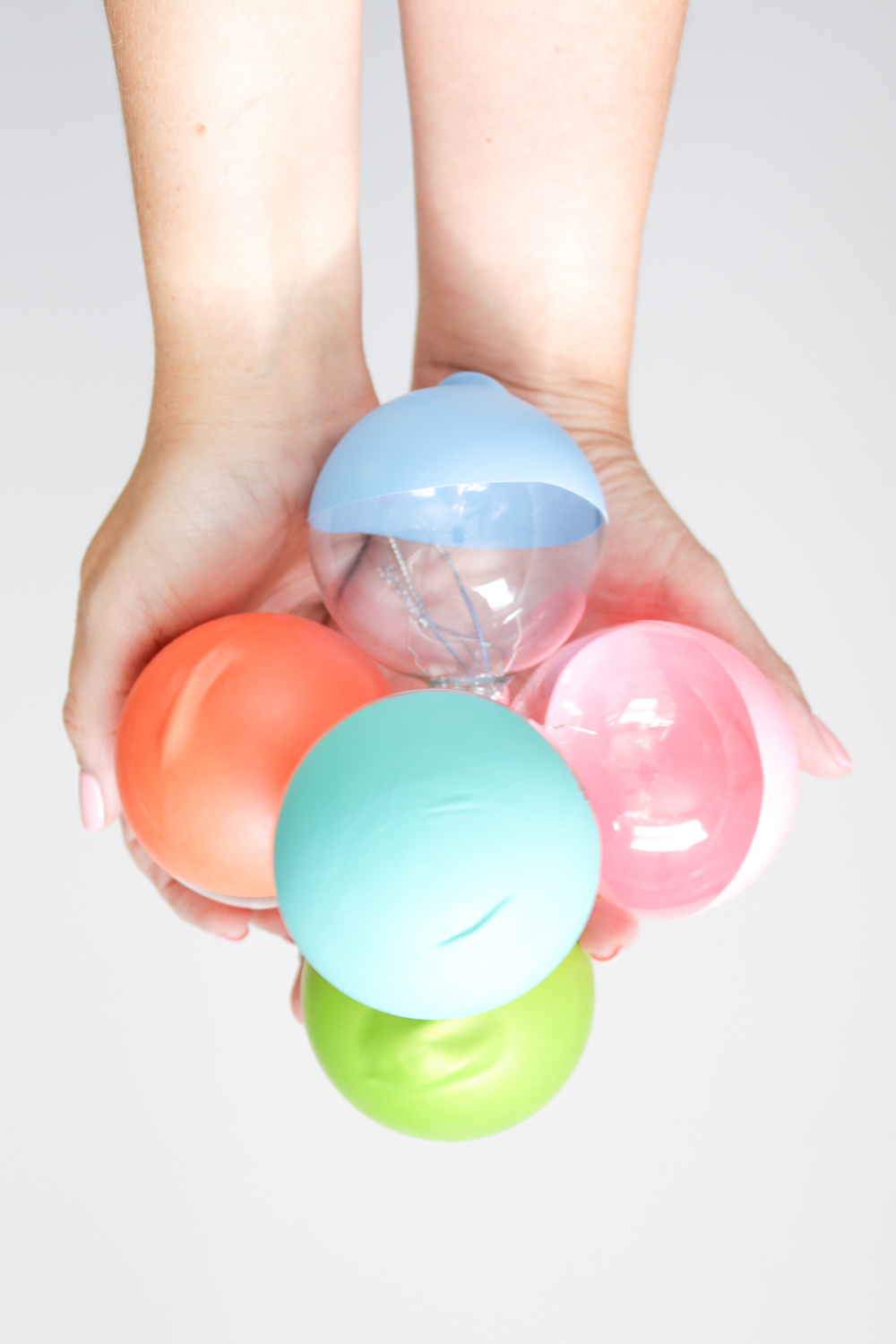 First of all, I'm SO excited that I found a mini gold tree at Target! Second of all, have you seen this balloon dipped trend? I noticed a lot of people decorating with balloon dipped pumpkins for fall, including a DIY on the cover of Better Homes & Gardens, so I thought, why not apply the same idea to Christmas? These simple DIY balloon dipped ornaments are the easiest thing you could make for Christmas! Rather than dip ornaments in paint, the balloon look is easy to create and peels off if you decide to change them, which is perfect for my "repurpose everything" attitude.
So head to the store and grab all of your favorite colored balloons because you're going to want to make a hundred of these! Just make sure you don't choose very large round ornaments because you may have difficulty getting the balloons to stretch. Also, FYI, your hands will absolutely smell like latex by the end of this project. That's just how it goes…
Supplies:
Plastic or glass ornaments
Medium-sized various colored balloons
Scissors
Step 1: Cut off the tops of the balloons so only about 1 1/2 inches of the larger bottom part remains
Step 2: Carefully pull the balloons over the bottom of each ornament, varying the colors and even cutting the balloons more or less to vary the size.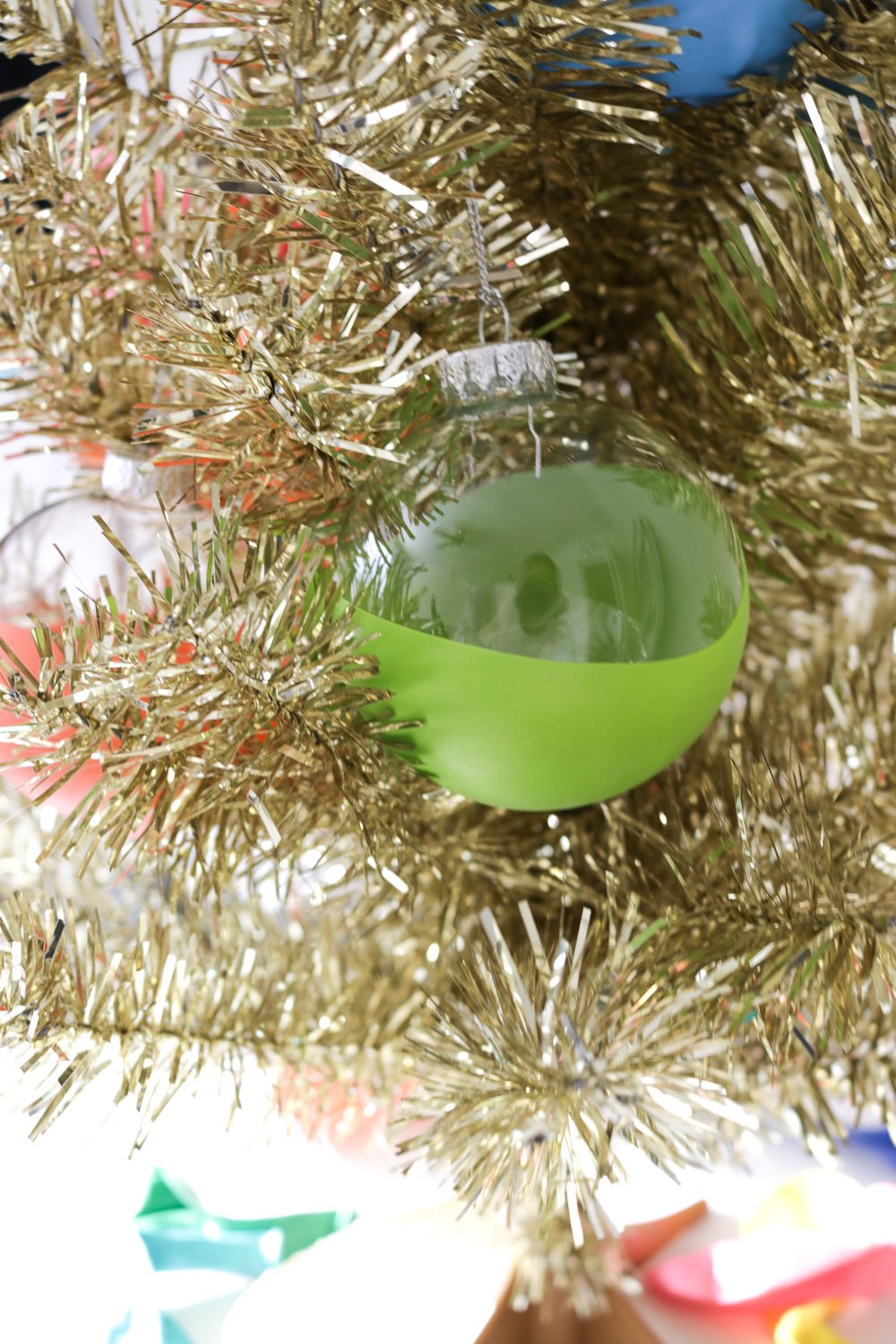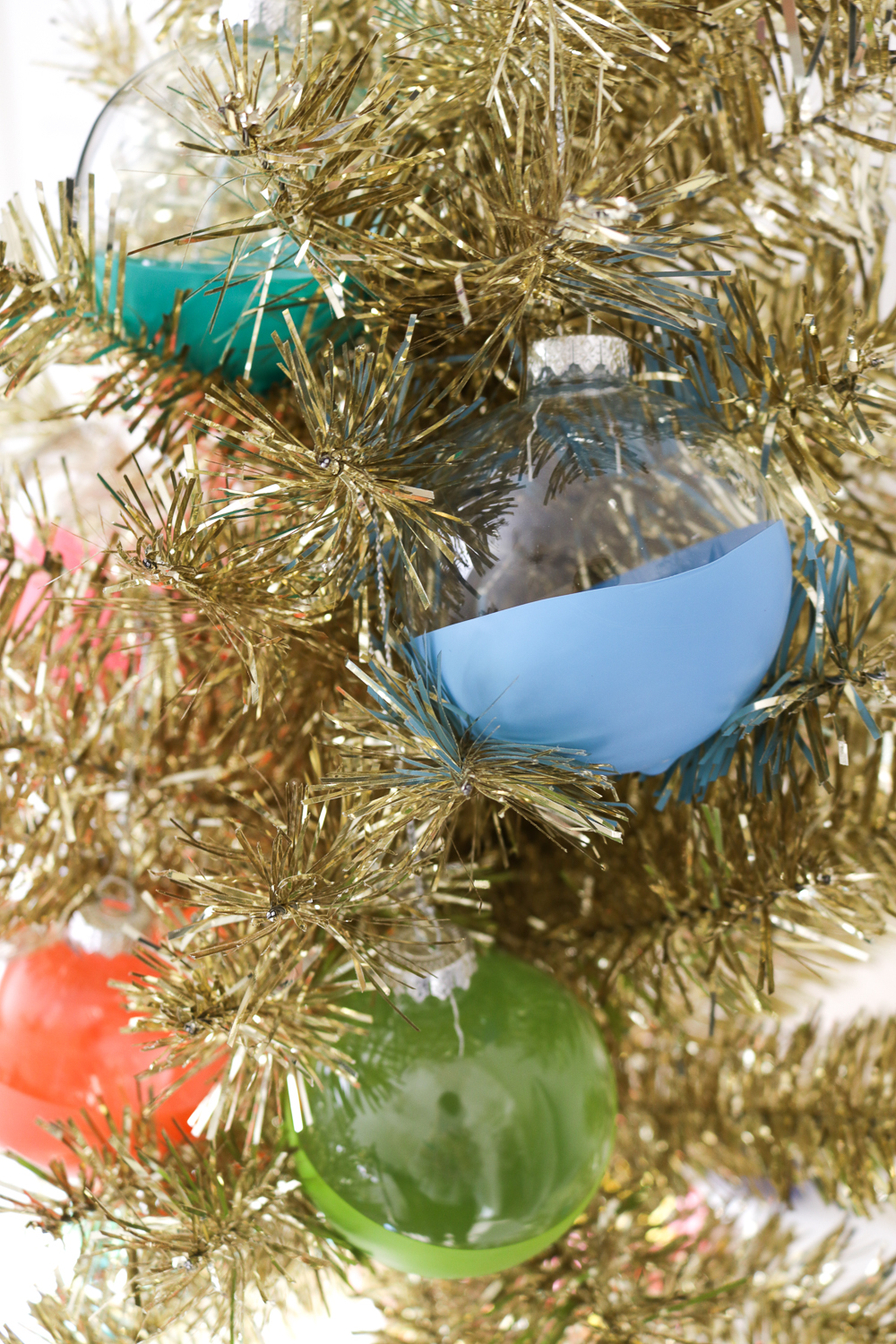 That's all there is to it. Such a simple project that gives the ornaments a fun dipped look! Happy decorating!