/
DIY Disco Ball Easter Eggs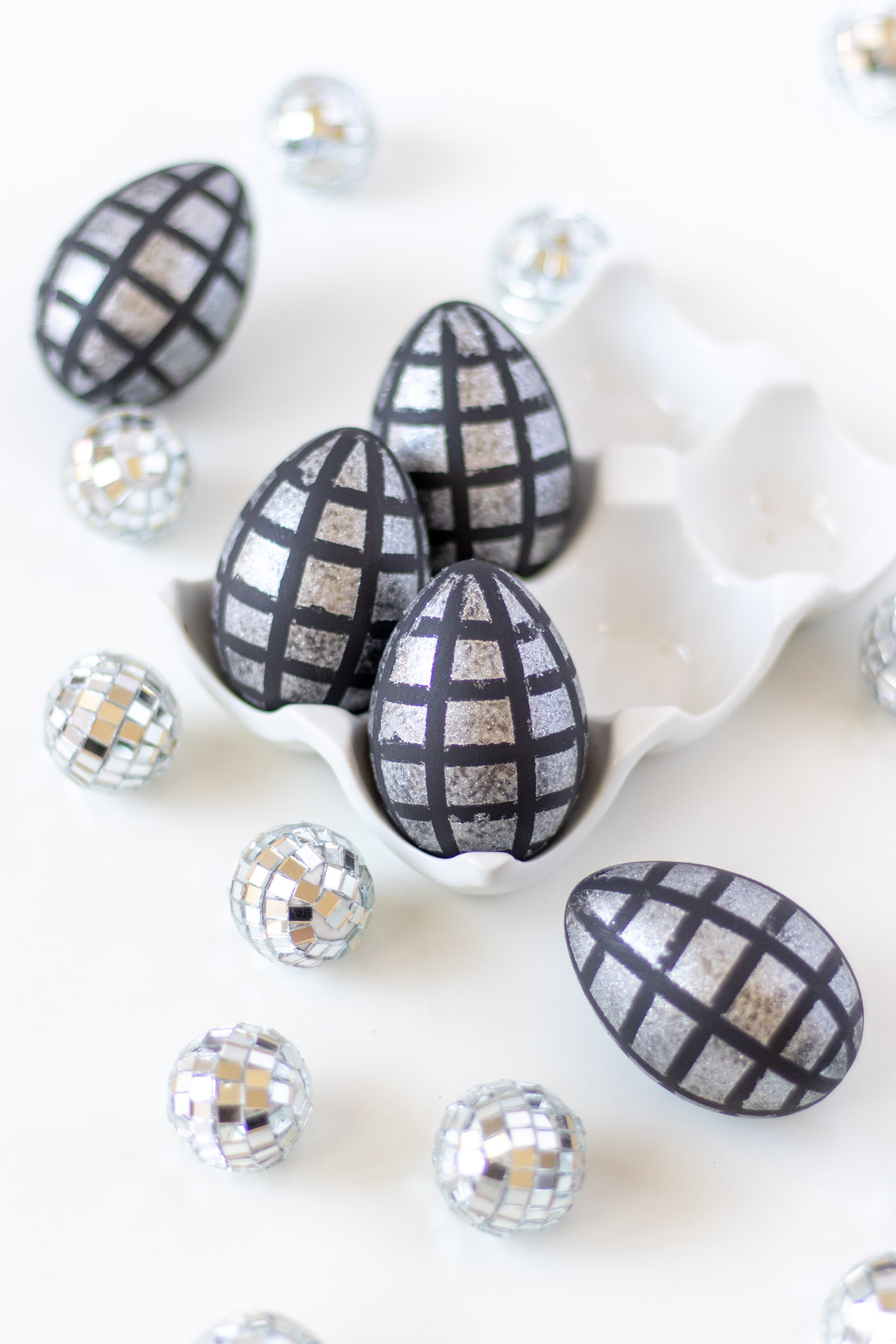 Let's have a very shiny Easter this year! What's more shiny than DIY disco ball Easter eggs, complete with glittery silver paint?! These little disco ball eggs literally shine, and boy were they tough to master.
I actually had TWO failed attempts at making these disco ball easter eggs before finding a successful technique – first with very thin nail tape (nope!) and then with Mod Podge and glitter (messy!). Let's just say good 'ol glitter paint and very thin patterning tape was the perfect way to make these glittery eggs for your Easter table. Surely, every Easter celebration needs a little more shine, right?!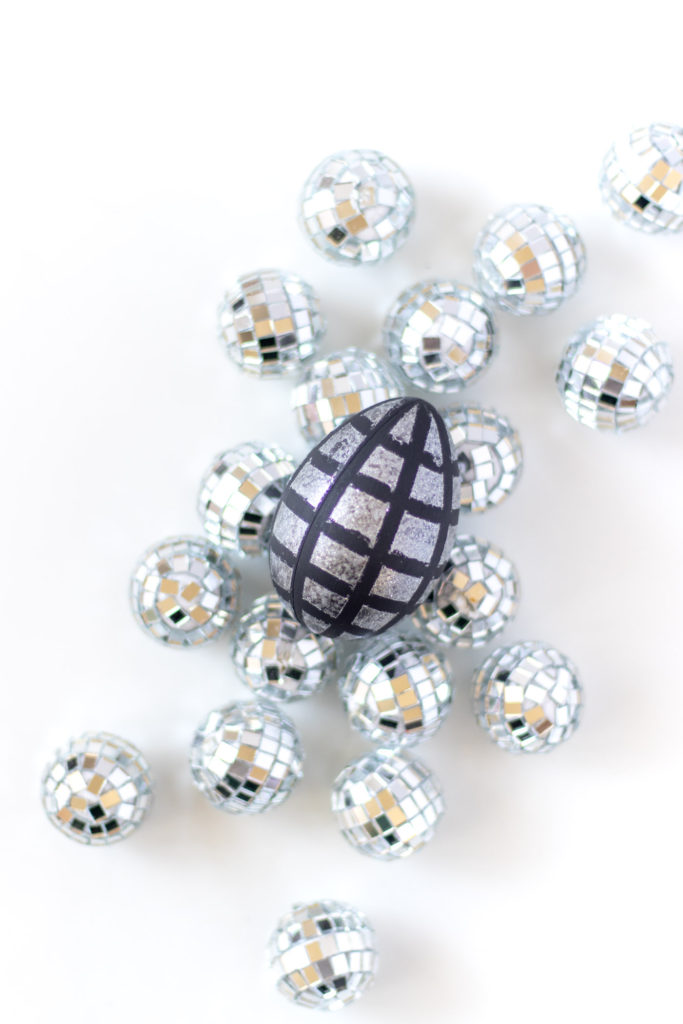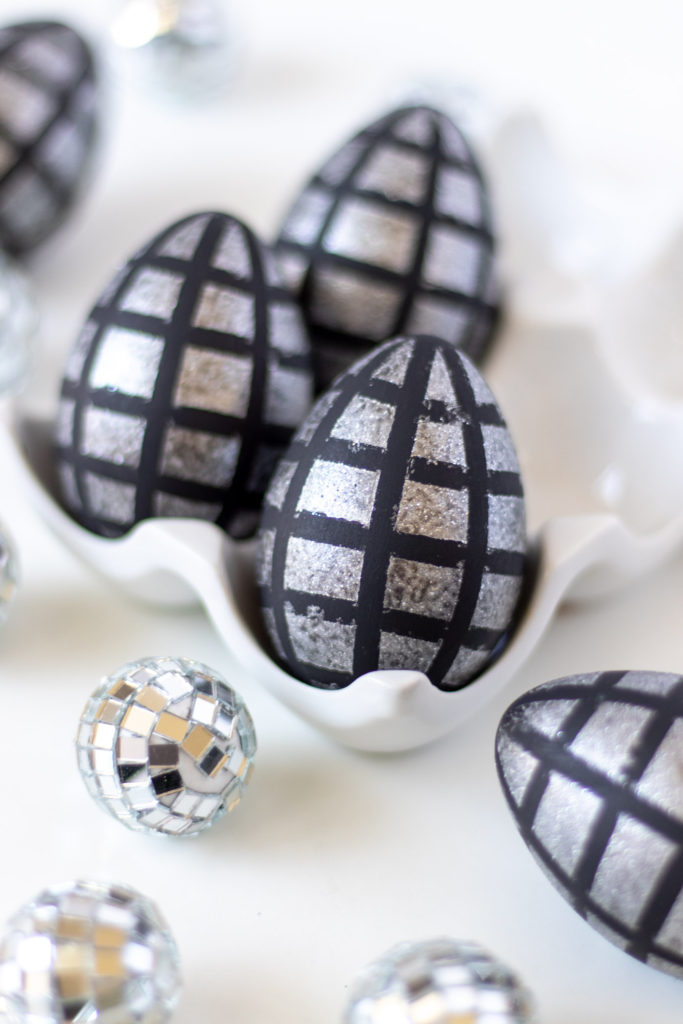 I found patterning tape in the paint section and decided to give it a try after nail tape didn't work for me. I wanted the lines to be as thin as possible, but the nail tape got lost under the paint and wasn't sticky enough to create smooth lines. If you have very thin washi tape, I believe that would work too! Plus, you could absolutely make these in another color if you like your disco balls pink or gold!
Andrew told me they looked like grenades. He got a very dirt look from me. That pretty much sums up our relationship, ha!
Oh, hey, did I mention we got ENGAGED last weekend?! We announced the exciting news on Instagram! (more to come eventually)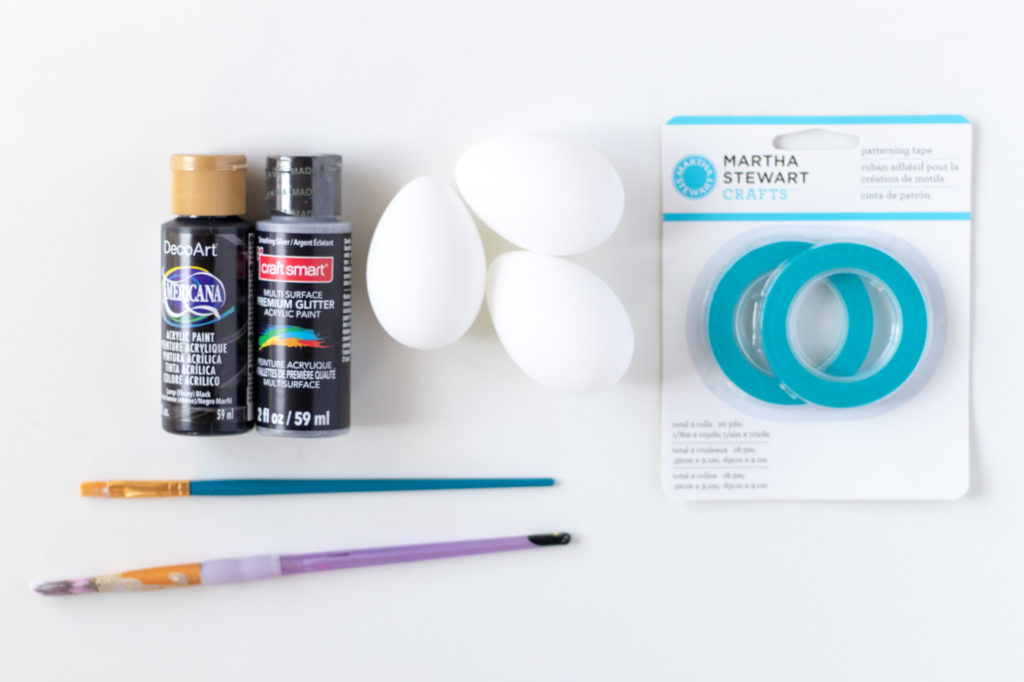 How to Paint Disco Ball Easter Eggs
Time: 20 minutes
Supplies:
Eggs, fake or hardboiled
Patterning tape
Black paint
Glittery silver paint
Paintbrushes or sponge brushes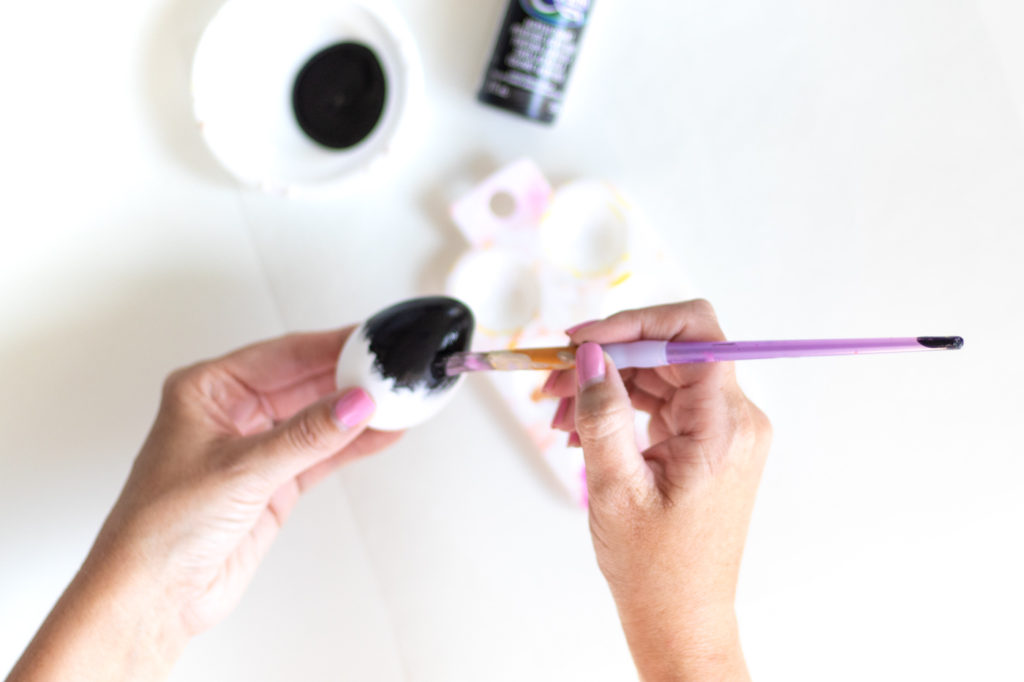 Step 1: Paint the eggs black and let dry completely.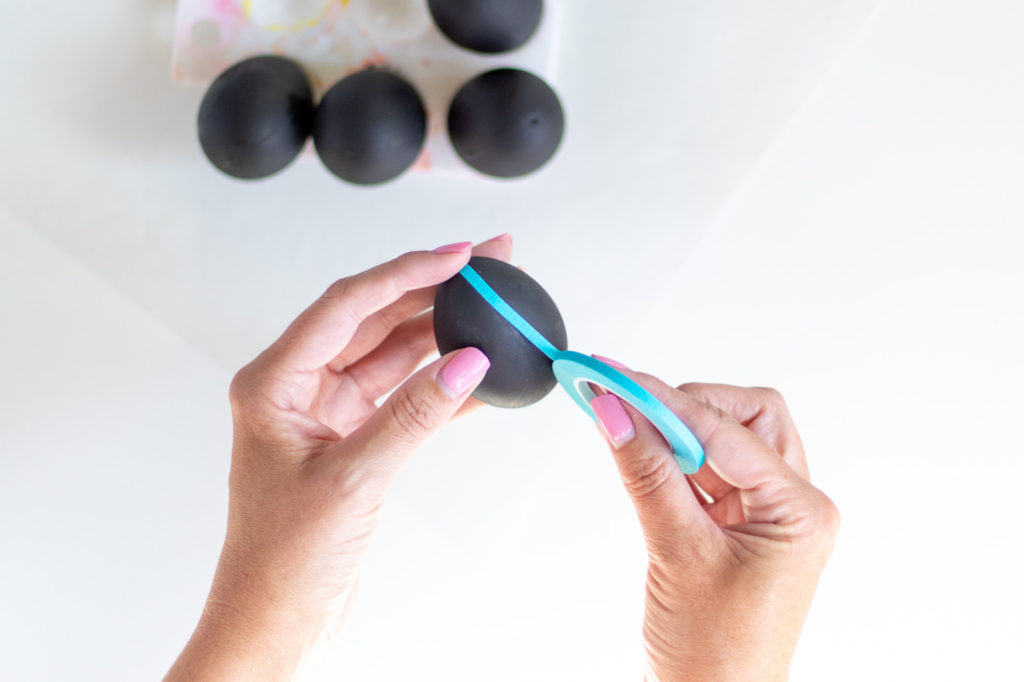 Step 2: Use a thin 1/4-inch tape to run stripes down the long sides of the egg, criss-crossing at the very top and very bottom.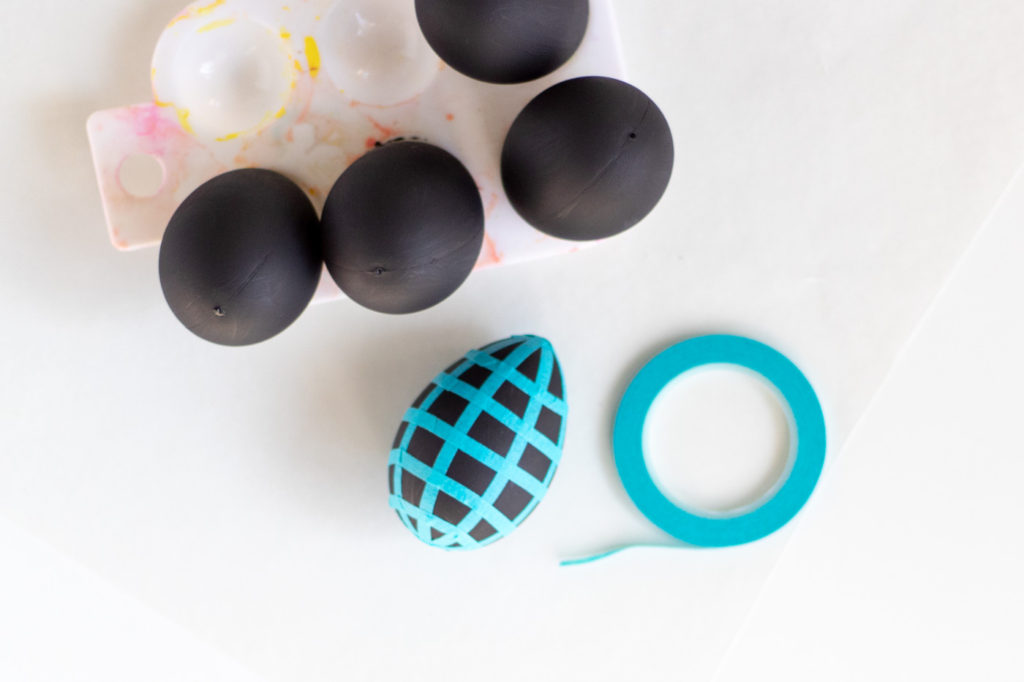 Step 3: Then layer the tape all the way around the egg (about 5 pieces) with even spaces in between.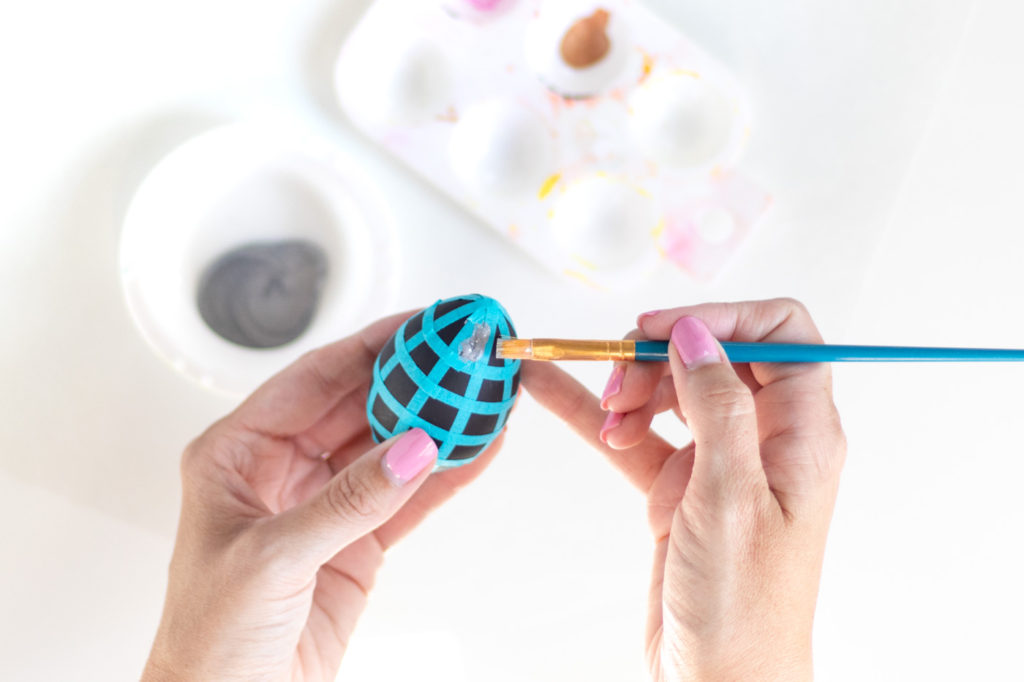 Step 4: Carefully paint over the tape with a silver glitter paint. For cleaner lines, use a sponge brush or tape the paint on with a traditional paint brush instead.
Note, I found it easiest to paint one end of the egg at a time so that the paint didn't smudge as it dried.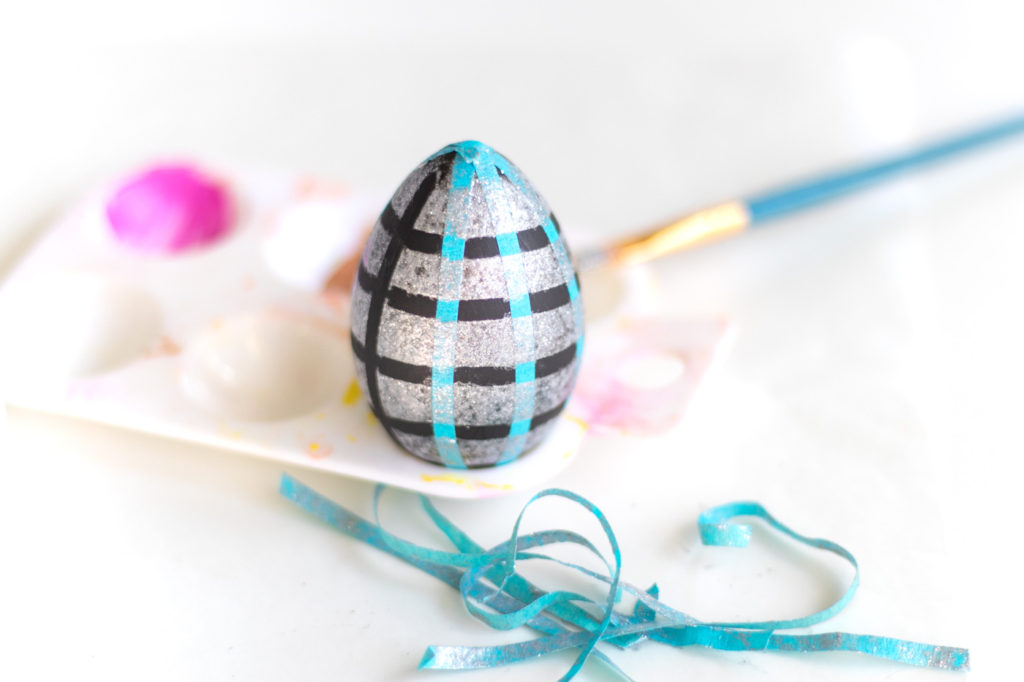 Step 5: Once completely dry, carefully remove the tape to reveal disco ball Easter eggs!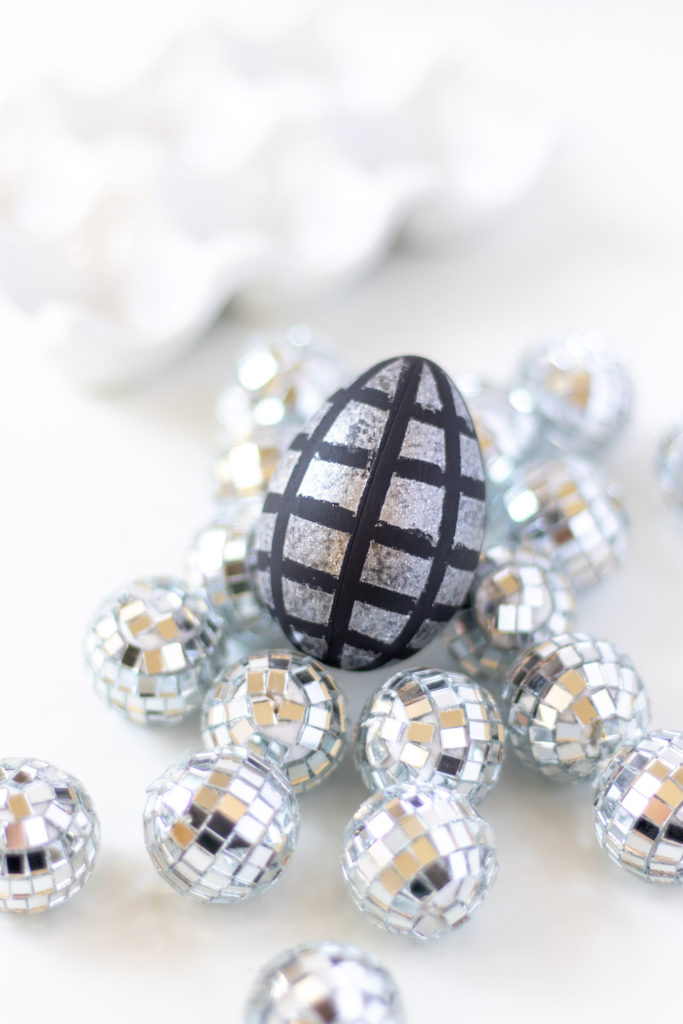 I bet you didn't know you needed disco ball Easter eggs in your life until now…you're welcome! Let's all remind Andrew that they look like little egg-shaped disco balls, not grenade eggs, K?? 😜
This is my last post before I head home to see my family for Easter, so I hope you guys have an EGG-cellent holiday weekend!