/
How to Decorate an Art Deco Cake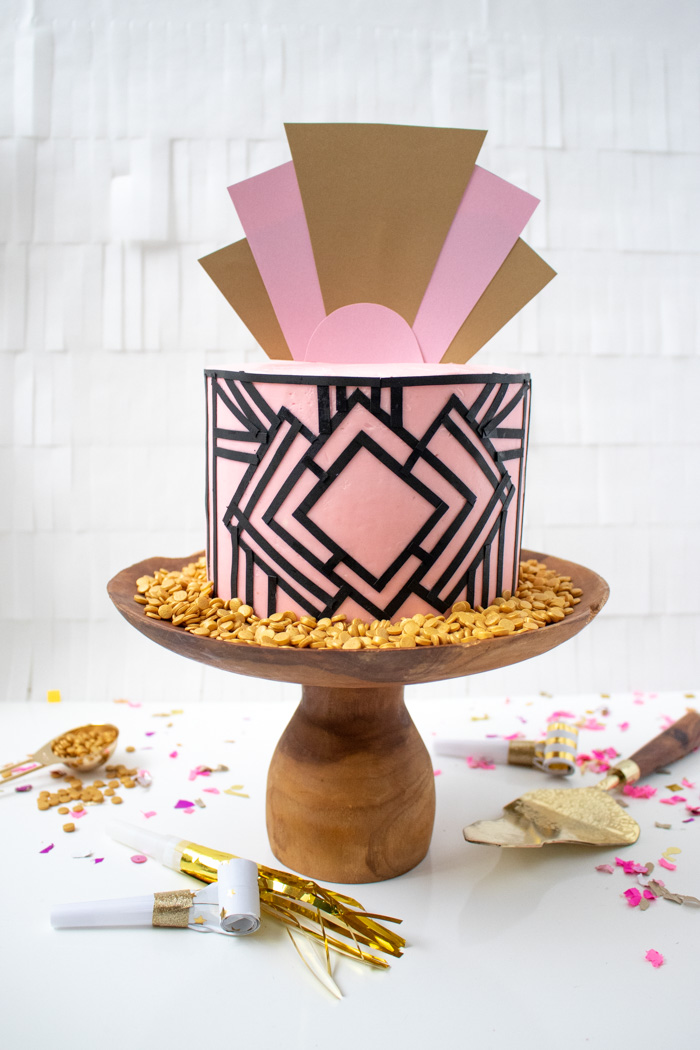 The following post is sponsored by JOANN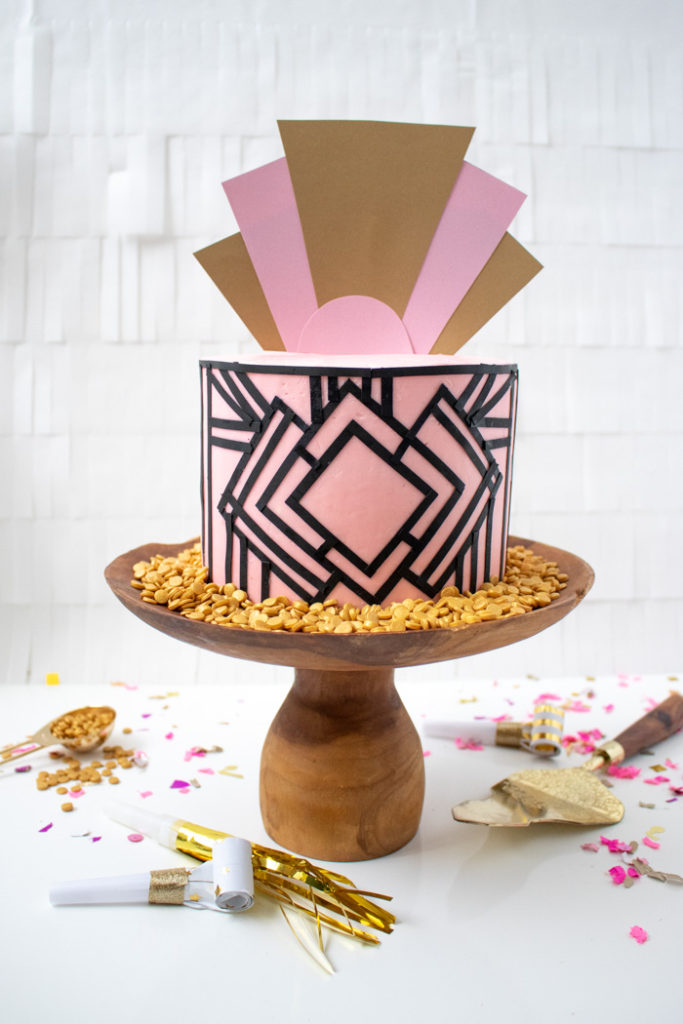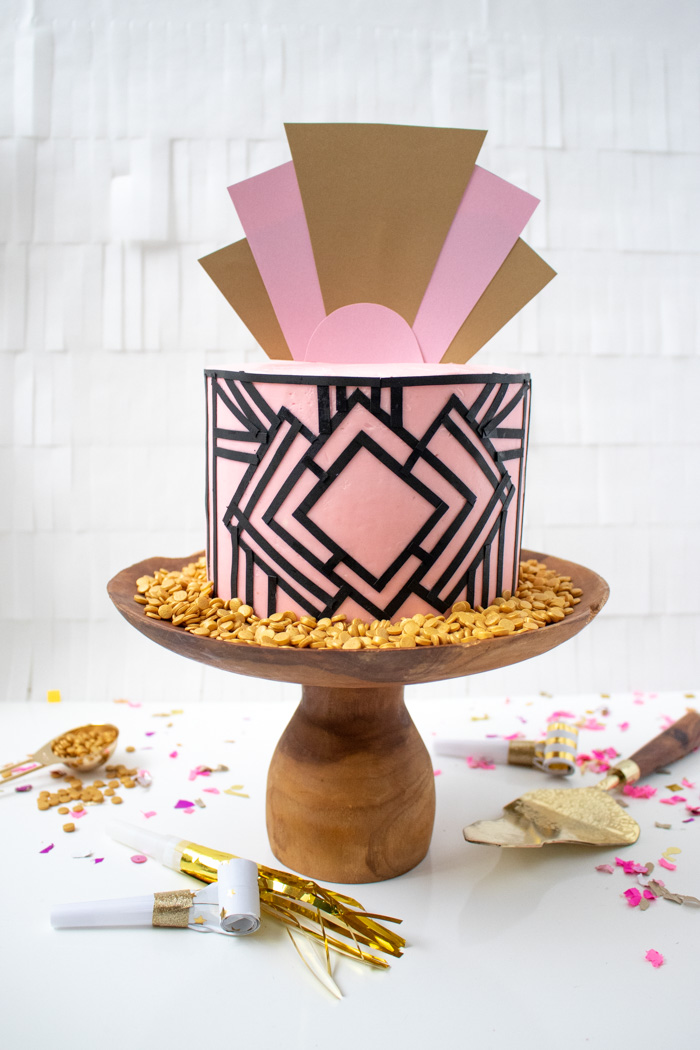 I guess it's time to stop posting about Christmas soon, but I'm not ready to say goodbye just yet! Luckily, there's another holiday to be excited about…New Year's! Whether you're hosting a party for New Year's Eve or attending one (or staying home as I often do), you can ring in 2019 with a dramatic art deco cake inspired by the architecture and design trend from the 1910s and 1920s. Get ready to channel your inner Gatsby and throw a glamorous party complete with this extravagant – but not really – art deco cake using a few key cake decorating supplies by Wilton from JOANN.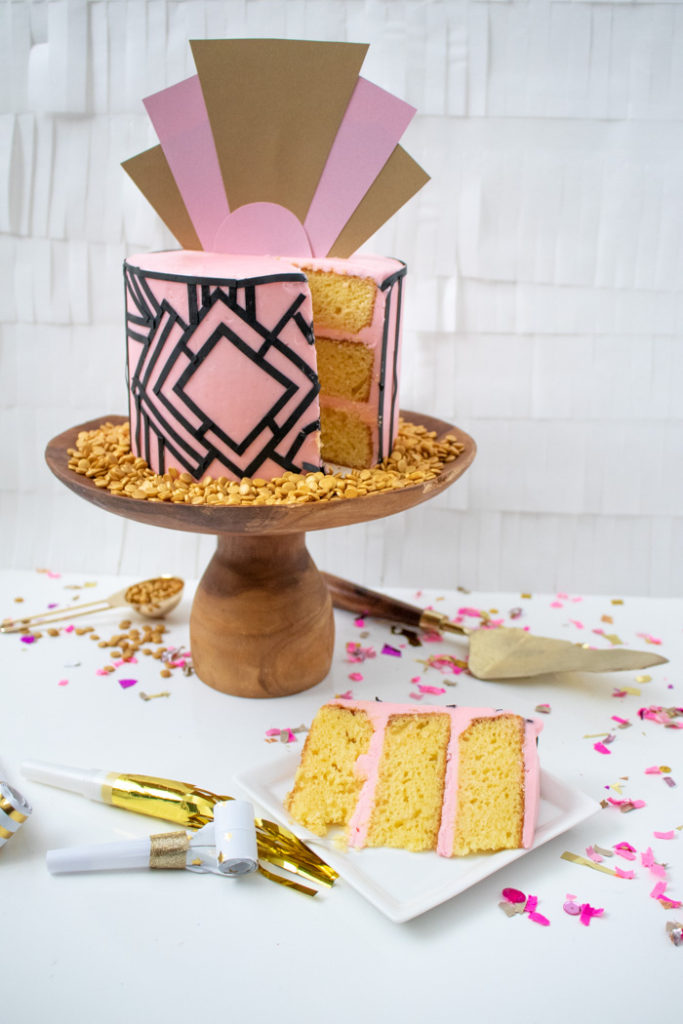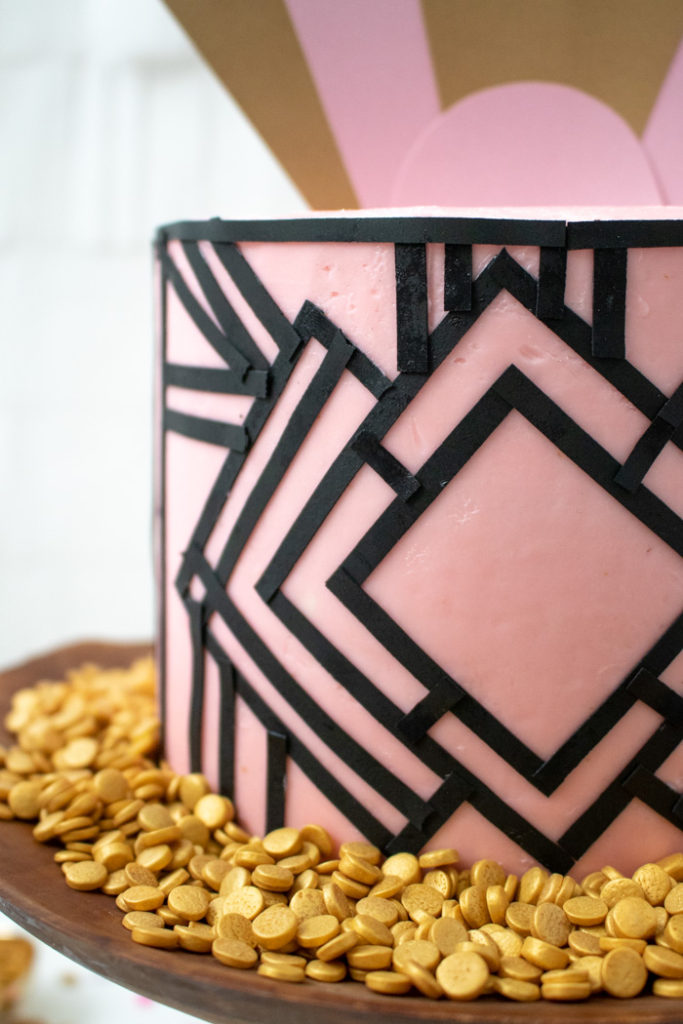 Often I find myself getting lost in the baking aisle of JOANN and leaving with a lot more than I came for. It's OK, I'm used to it. If I hadn't spent so much time browsing, I wouldn't have learned about the wonders of sugar sheets! I last used sugar sheets with my Cricut to make the letters for my chill pill eclairs, and this time, they became the main supply for making the intricate design on my art deco cake. Psst, sugar sheets also come in glittery gold, and you need them in your life.
This cake will take time, but I found it to be a leisure of love. It was a fun opportunity to be creative with pattern, and since I don't get to do much with art deco styles, it was a breath of fresh air! An art deco cake is destined to be the centerpiece at your next party!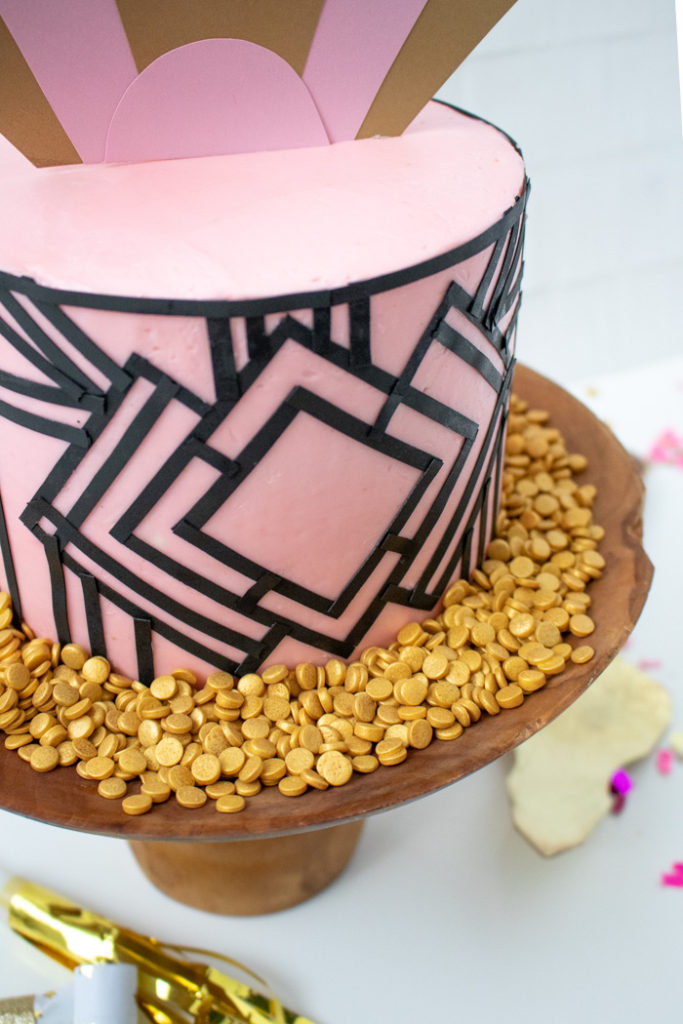 Supplies:
Step 1: Bake your cake according to the recipe instructions. Let cool before leveling each cake.
Step 2: Mix your frosting and dye it a light pink or other desired color. Use the buttercream to layer the cooled cakes and ice it with a crumb coat. Chill and ice another layer of buttercream, smoothing the sides and top. Chill again.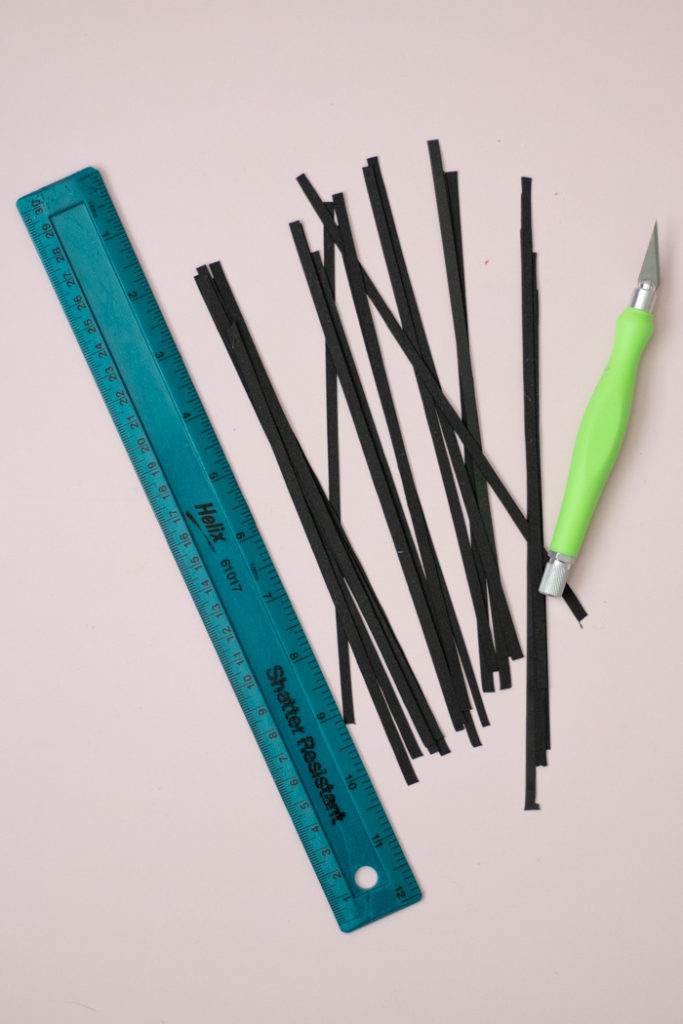 Step 3: To decorate, use a ruler and craft knife to cut small strips of edible sugar sheets so that each strip is about 1/8-inch thick.
Tip: Try searching "art deco pattern" on Pinterest for more inspiration!
Step 4: Use a toothpick to lightly draw out your desired art deco cake pattern on the front and around the sides of the cake. Keep repeating patterns or at least symmetrical patterns in mind for your cake. Outlining with the toothpick will indicate where to place the sugar sheets, but it's easy enough to smooth out the frosting if you make a mistake.
Step 5: Cut the strips of sugar sheets as needed to cover your outlined design. Simply place on the buttercream surface to stick, and they'll easily move if you need them to.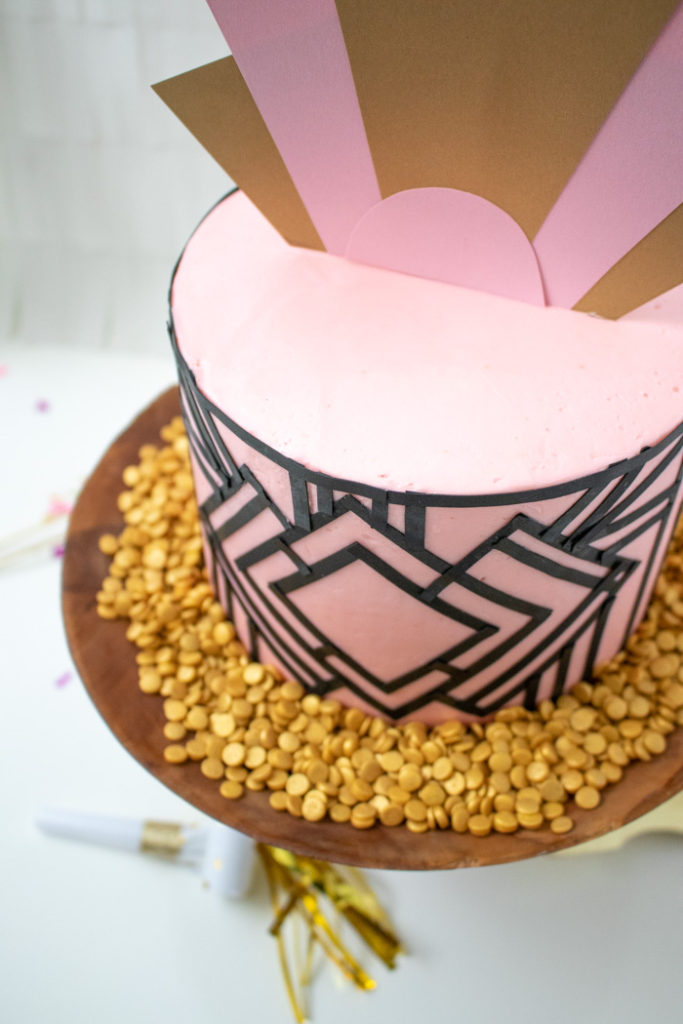 Finish off your unique art decor cake with a bed of gold sequin sprinkles and a paper cake topper that also reflects art deco architecture! Do you have any New Year's Eve plans??
Thank you to JOANN for generously sponsoring this post. All opinions are my own. Please note this post contains affiliate links from which I may collect a profit should you choose to make a purchase. I only link to products I personally use or recommend. Thanks for supporting the brands that keep Club Crafted sharing!