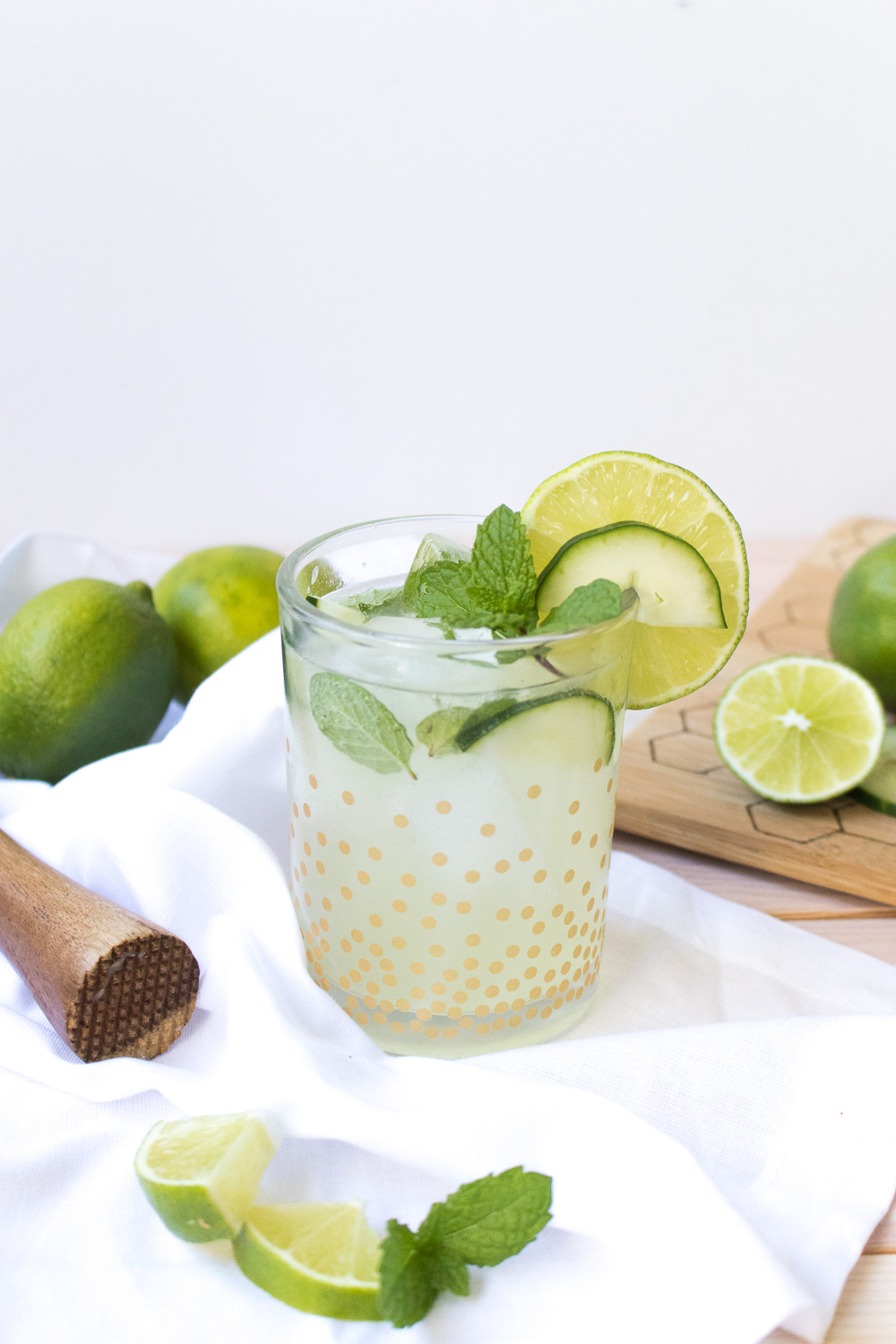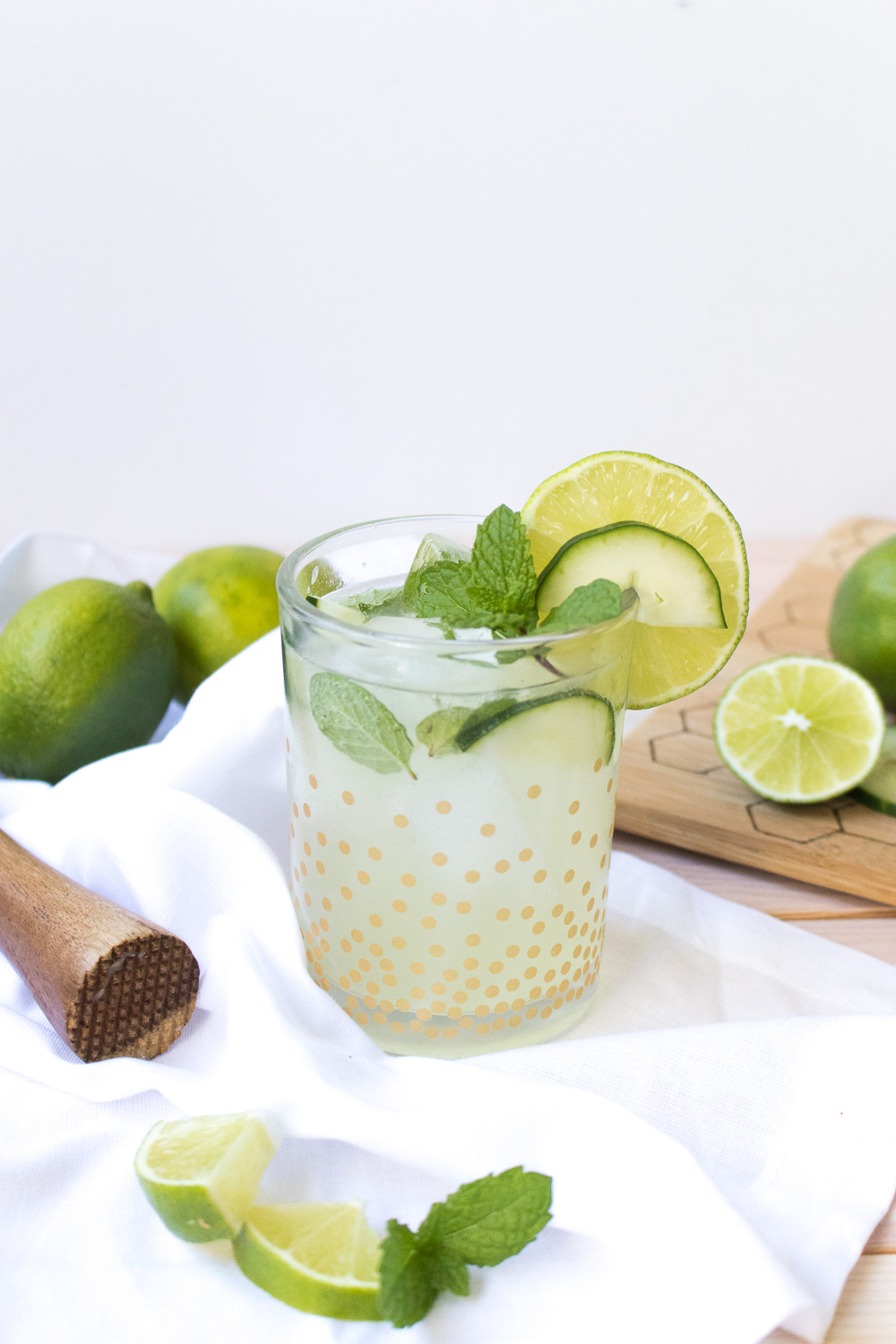 My go-to cocktail is a mojito. In fact, one of the only plants I've successfully kept alive for the past year has been a mint plant for the sole purpose of making mojitos. #priorities
Anyway, with summer in full swing here, I decided to change it up a bit with a refreshing, minty cucumber mojito. I'd probably love just about anything in a mojito, but the cucumber makes it incredibly refreshing for summer. Mixed with the classic mojito flavors of lime, mint and rum, it's a perfect combo.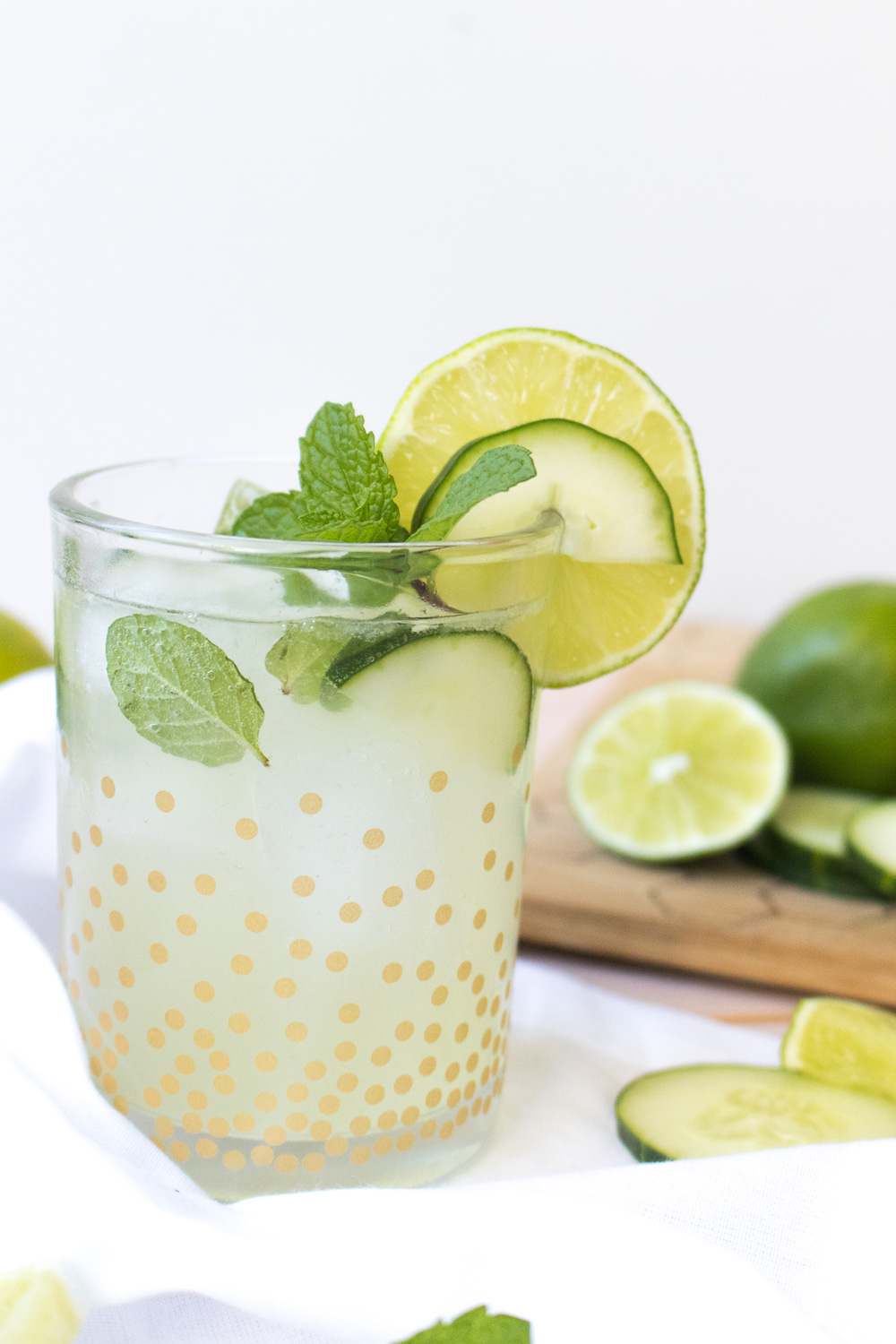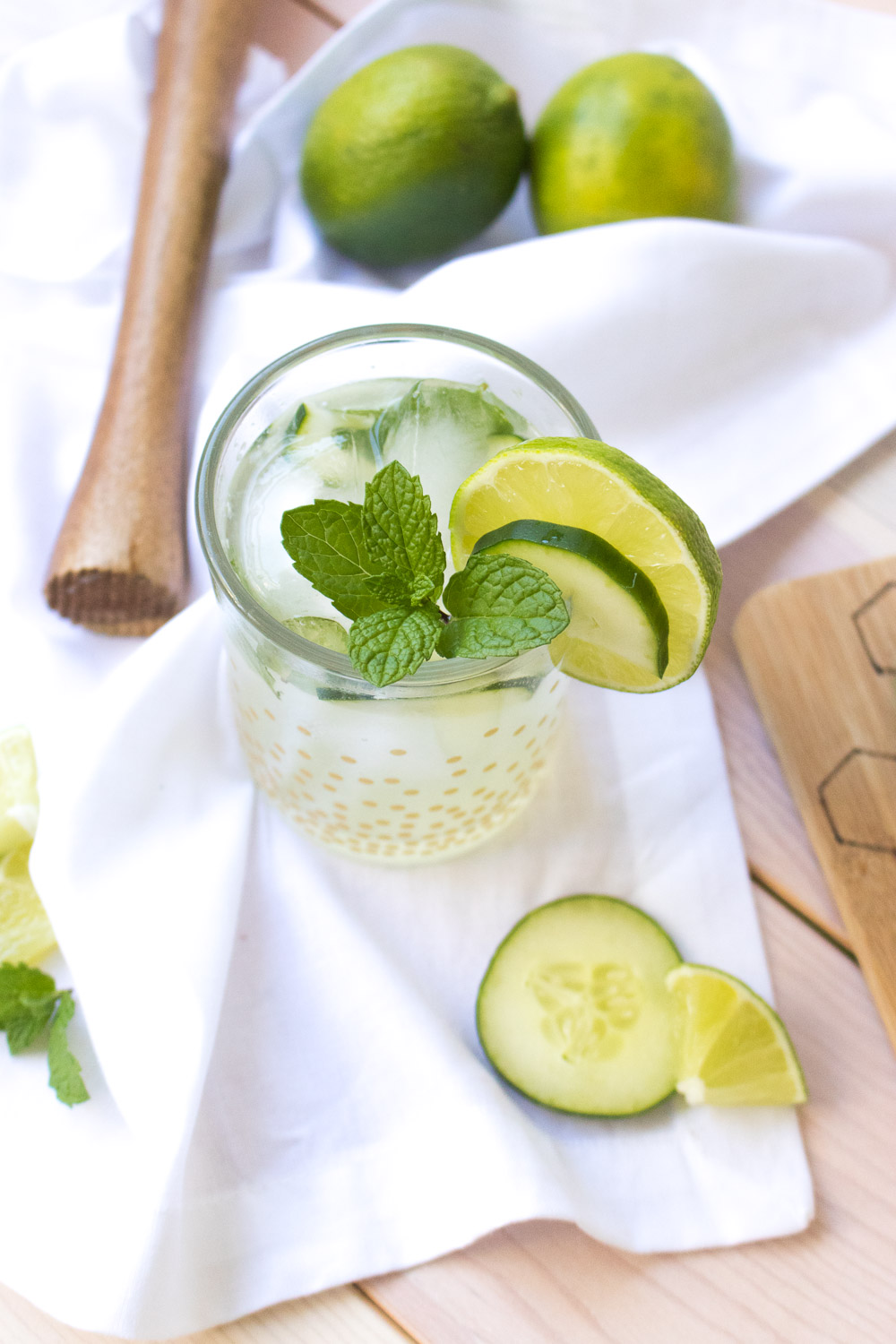 Personally, I like to use La Croix or Dasani Sparkling in a lot of my cocktails, but you can use any sparkling water, lemon lime soda or club soda. The combo of lime sparkling water and real juices worked really well for the mojito, and I love knowing that I've cut out the sugar of soda (since I make up for it with simple syrup).
Scroll down for the full recipe card! ??
Think about how refreshing cucumber water is, and then add rum, lime and mint. Doesn't that sounds EVEN BETTER?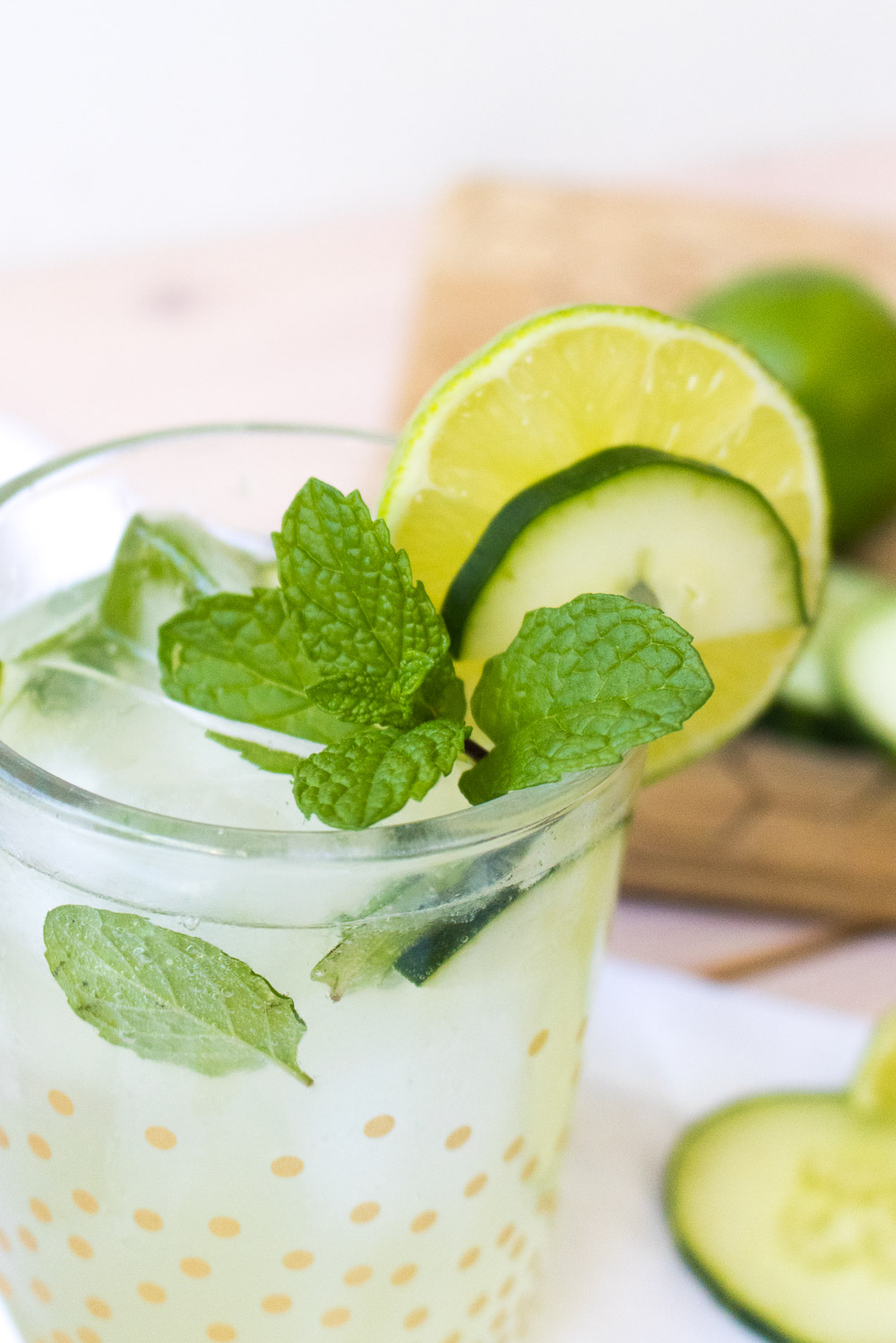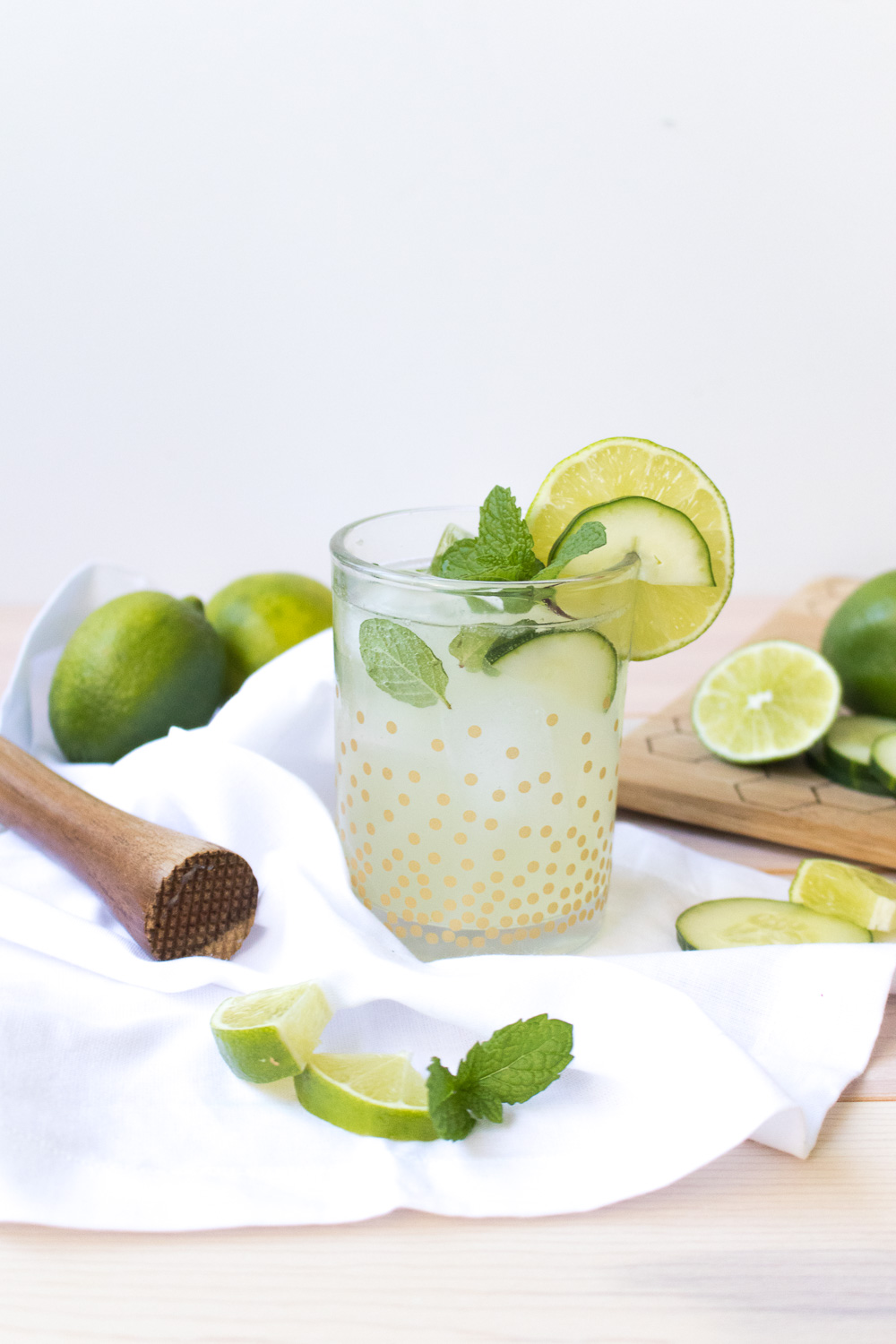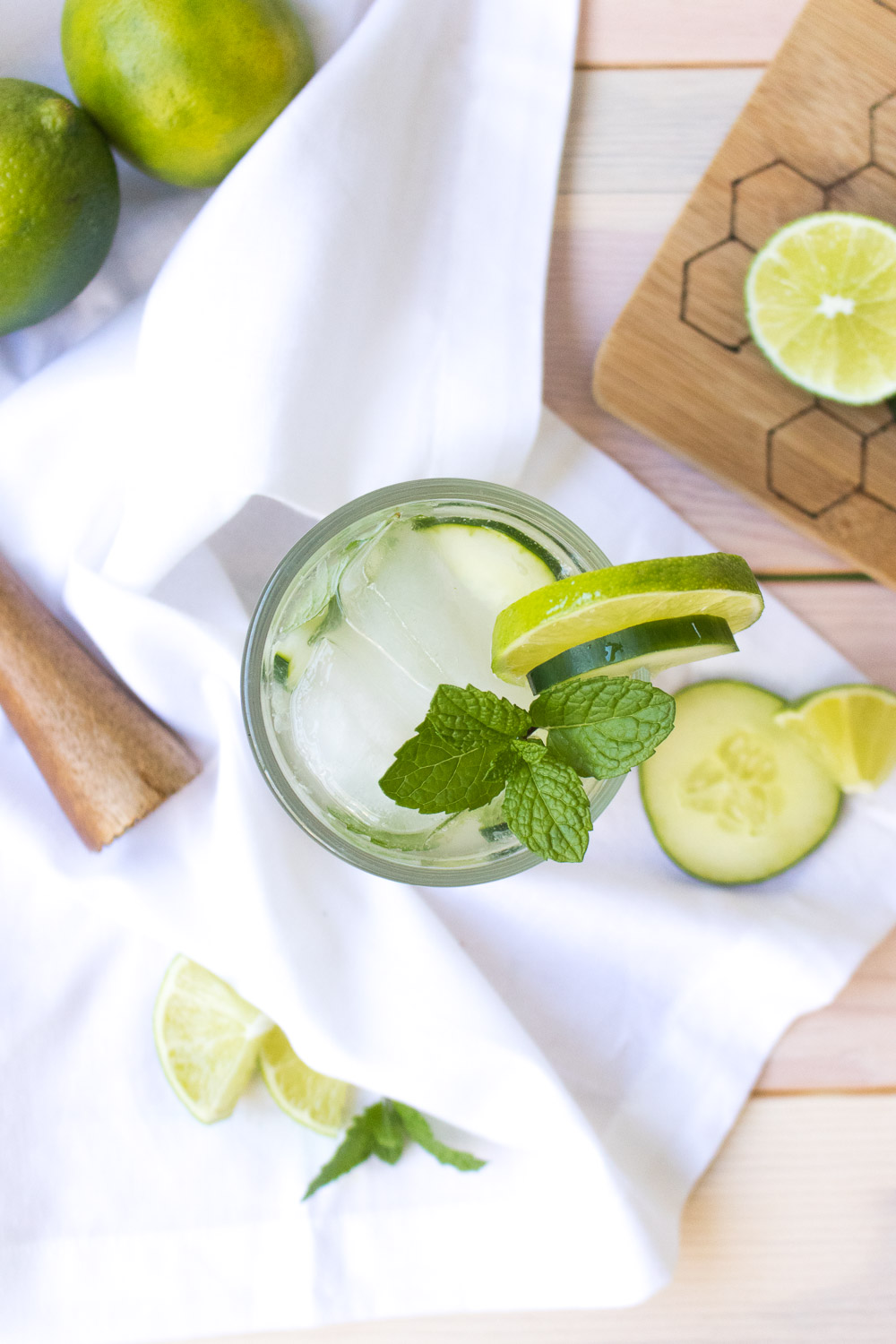 Maybe it's the mojito-lover in me talking, but I could drink this cocktail forever and be totally OK that that. Here's to hoping I can continue to keep my mint plant alive since it's barely hanging on, especially now that it's heating up and the balcony gets a lot of sun.
I expect this will be a summer full of mojitos in my house! I would drink this even as a mocktail, but we have quite the alcohol collection after we stocked up for our new bar cart, so I might as well add a little rum.
Enjoy this cucumber mojito for a refreshing summer cocktail!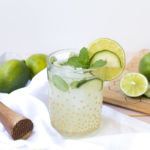 Cucumber Mojito
2017-06-09 17:29:55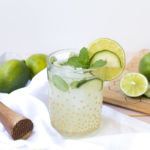 A refreshing summer cocktail with flavors of cucumber, lime and mint
Ingredients
6+ fresh mint leaves, plus more for garnish
3 thin slices cucumber, plus more for garnish
½ lime, cut into quarters
2 oz. white rum
1 oz. simple syrup (or sweetened lime juice)
Lime sparkling water
Instructions
In a cocktail shaker, add the mint leaves, cucumber and lime wedges (mint should be on the bottom)
Muddle well with a muddler to release the flavors
Add rum and simple syrup to the shaker, fill with ice and shake
Strain the cocktail into a glass filled with ice, additional mint leaves and cucumber, and top it off with the sparkling water until the glass is filled
Notes
How to make your own simple syrups: http://clubcrafted.com/2017/01/26/3-simple-syrup-recipes-to-keep-stocked-rosemary-honey-lavender/
Club Crafted https://www.clubcrafted.com/