/
Updating our Bedroom for Summer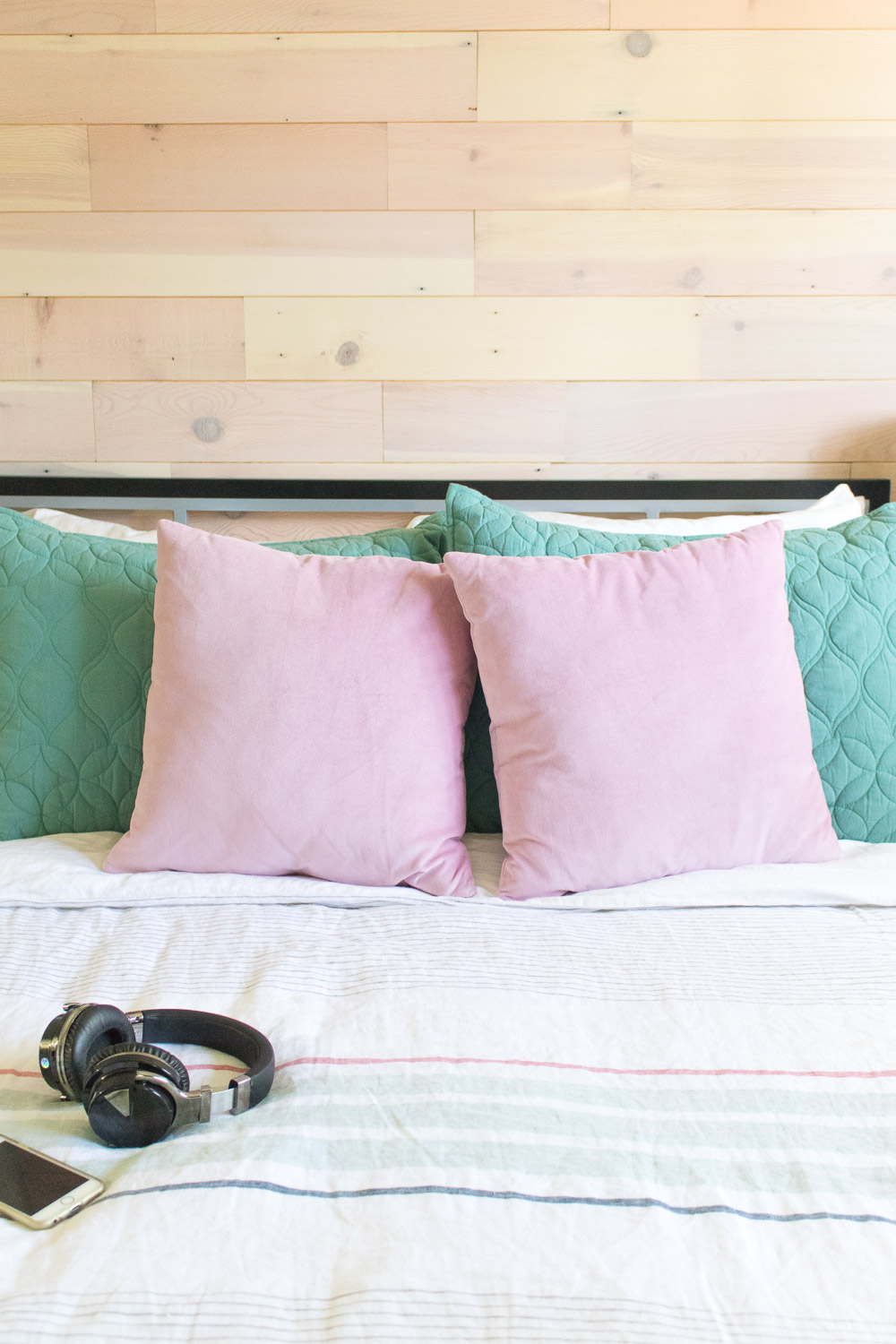 The following post is sponsored by GelFoamBed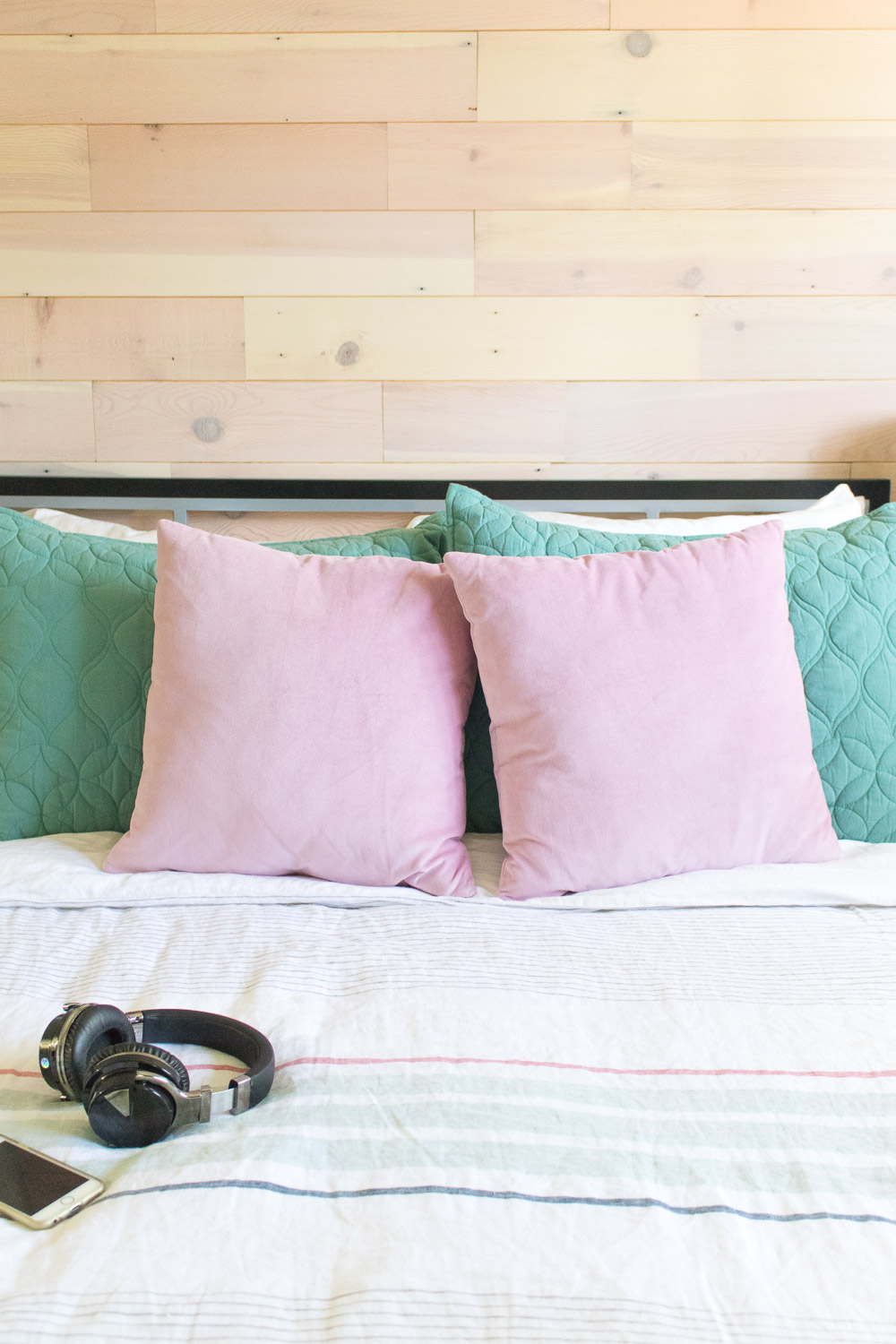 Although spring is coming to an end, I wanted to share a few tips with you guys for updating your home in small ways to benefit your health and happiness heading into summer as well as make you feel more refreshed and comfortable in the increasingly warm weather. We're making a lot of progress decorating our apartment these days (see our entryway and dining room reveals) and now we're focusing on our bedroom. Here's a sneak peek at the wood accent we added behind our bed! A DIY for that is coming soon!
Despite being an important area of the house, we hadn't made any updates to our furniture or decor in a very long time (too long). I'm going to change that in the coming weeks and swap our dark furniture for lighter, brighter pieces. In order to share a few ways we are updating our bedroom for summer though, I wanted to focus on the changes I've made to feel more rested, comfortable, cool and happy thanks to my new GelFoamBed mattress and other small updates. After all, your bedroom may not always be a hang-out spot, but it is where you ultimately spend most of your time!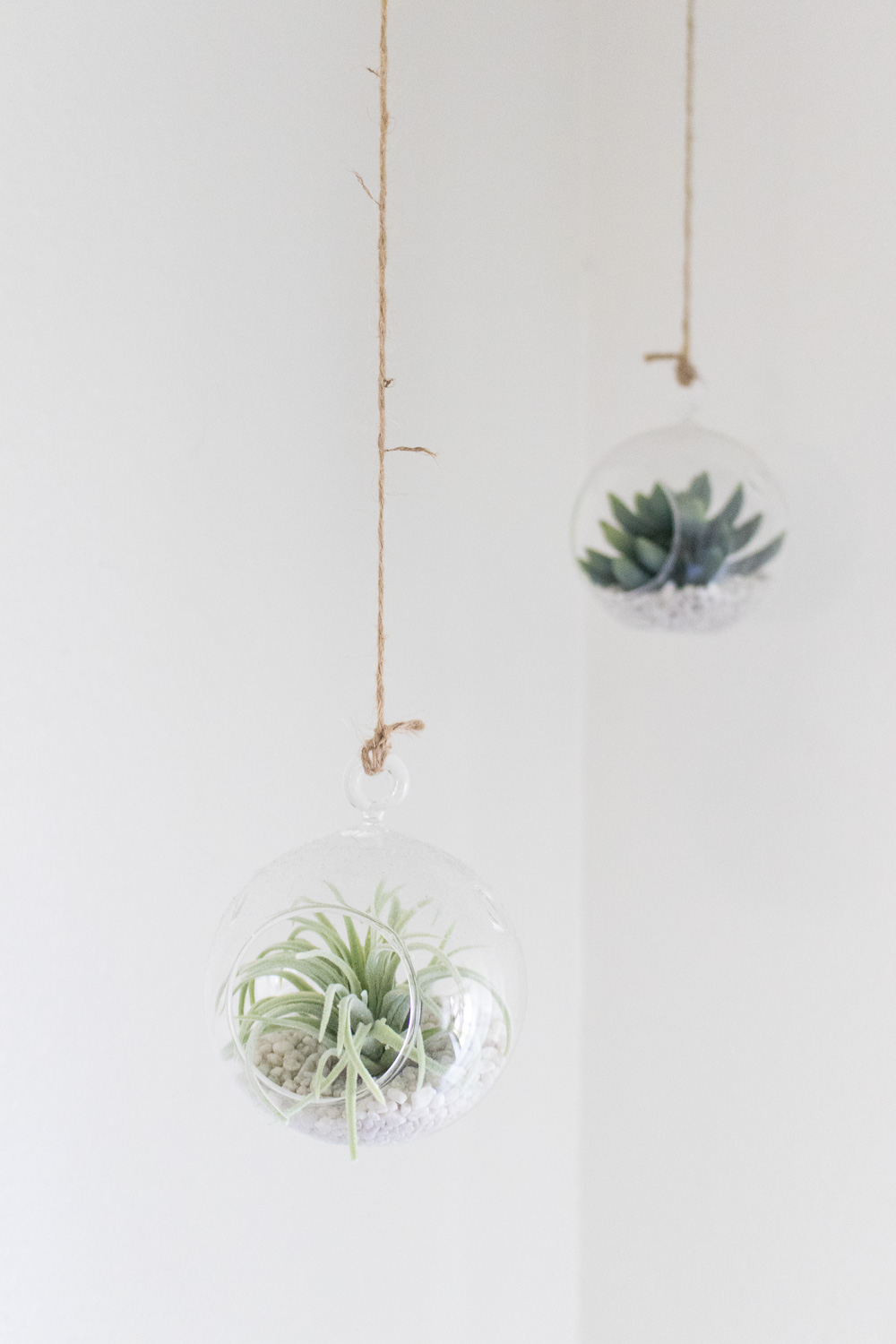 In addition to much-needed seasonal changes, we did some redecorating with a plank accent wall behind our bed, white curtains from IKEA, hanging succulents, and there are several more updates to come in the next month. More details on these changes to come in a full bedroom reveal when we're finished decorating.
I may have talked about it before, but I have some issues with back pain. I was in a car accident when I was 16, and my back never really felt the same after that, and to top it off, I slipped on some stairs and bruised by tailbone about two years ago, so that just made it worse. Occasionally, the pain comes back and really impacts my ability to feel comfortable, and part of the issue exacerbating that pain was my sleeping situation, which brings me to bedroom update #1.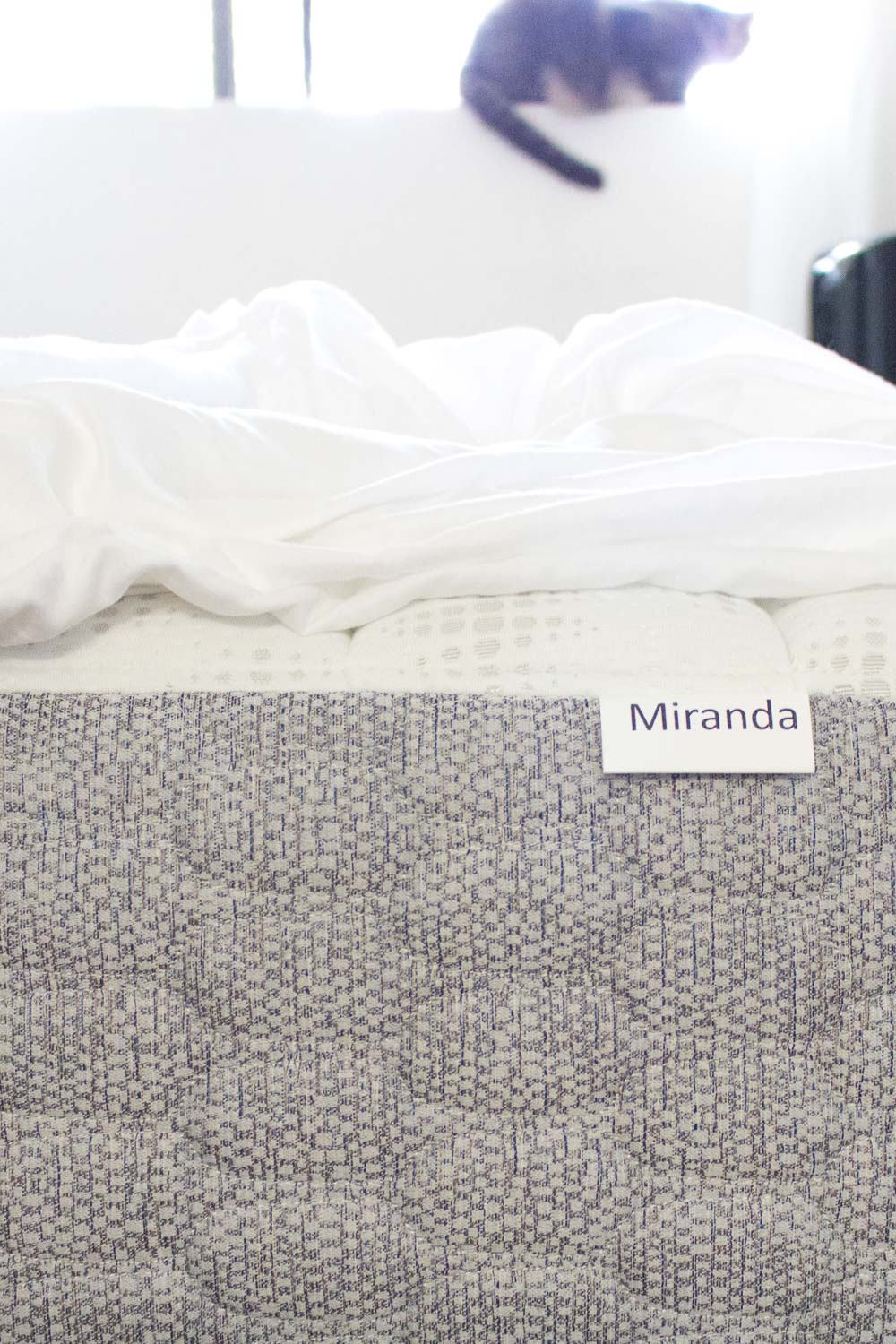 1. Changing out our mattress or flipping your mattress – Make it a habit to flip your mattress every spring/summer, or consider how many years it's been since you got a new mattress. Ours was about six years old and heavily dipped in the middle, making it difficult for the two of us to sleep comfortably, so I was extremely thankful to partner with GelFoamBed to try out their 12-inch-thick Miranda Medium Plush Gel Memory Mattress. In all honesty, I have never slept better! After only two weeks of sleeping on the GelFoamBed mattress, I feel incredibly well-rested and have not felt the need to use sleeping pills as often, and I wake up feeling much more refreshed. I had never owned a foam mattress before, and now it's clear I'm never, ever going back. This one in particular is made of something called Halcyon foam, which makes it feel like sleeping on air, providing exceptional pressure relief. I was also thrilled to learn that all mattresses are made in the USA, and each one is made to order, ensuring top quality every time.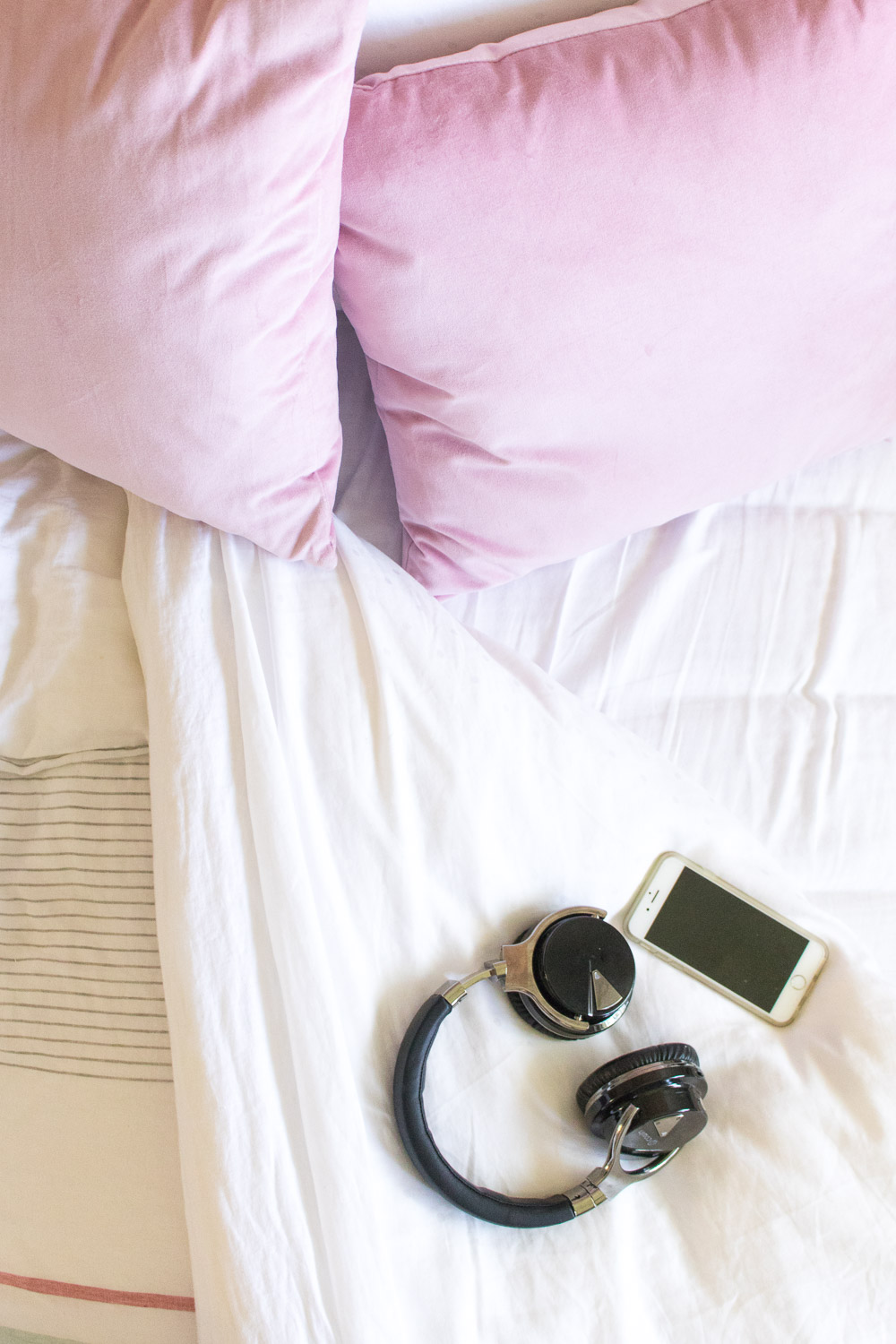 2. Swap your linens – If you're in a location that's much colder in the winter (unlike here in California), consider changing out your comforter/duvet cover to a lighter one for spring and summer. Although we don't need to change our duvet because of the temperate weather here, we did recently purchase new sheets that are a very thin, breathable material perfect for the warm months. I found a great deal on these Kate Spade sheets at Home Goods, and I absolutely love them! This change may help keep you cooler when you sleep and make the room more refreshed for spring and summer. Plus, this is the perfect time of year to swap your linens for lighter, brighter versions like white sheets or a light colored duvet. I was worried about switching to white sheets, but I love how bright it keeps the room feeling.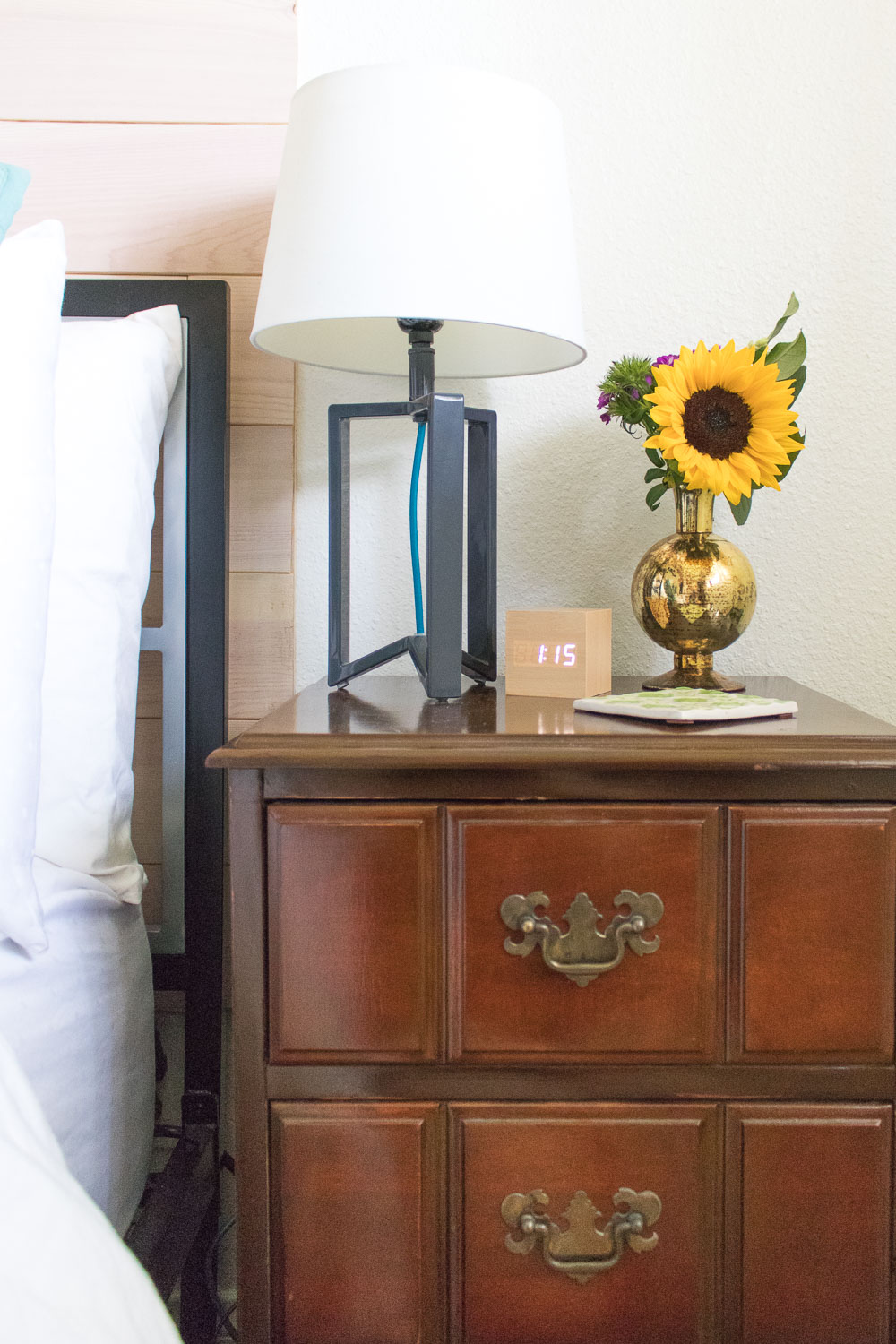 3. Incorporate flowers – Since I'm terrible at keeping potted plants alive, I've recently resorted to keeping flowers in the house almost constantly. It can be a pricey choice, but they make our apartment feel so much homier, and when I add them to my nightstand, it really brightens the room and brings the season inside. Flowers are a wonderful thing to wake up to every morning.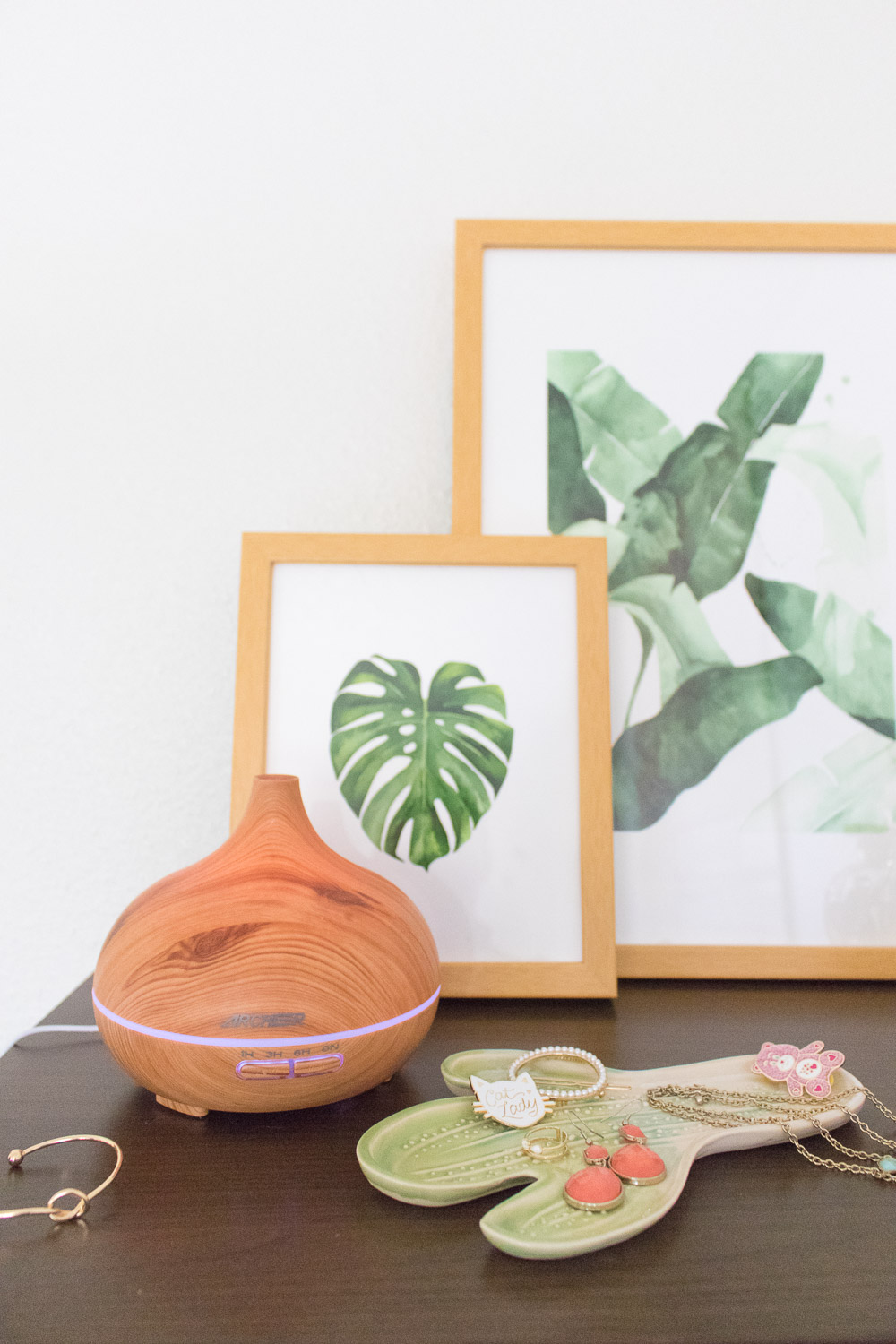 4. Essential oil diffuser – I never thought I got allergies until I realized that I had a tendency to get sick a lot in the spring, and because I'm very prone to sinus infections, it felt like I was sick constantly this past year. After some research and a lot of very skeptical reading on essential oils, I decided to purchase a humidifier that diffuses essential oils and have found that it does have a positive effect on me. I'm still not convinced of the wonders of essential oils, but so far it's helped me feel calm and I haven't gotten sick lately.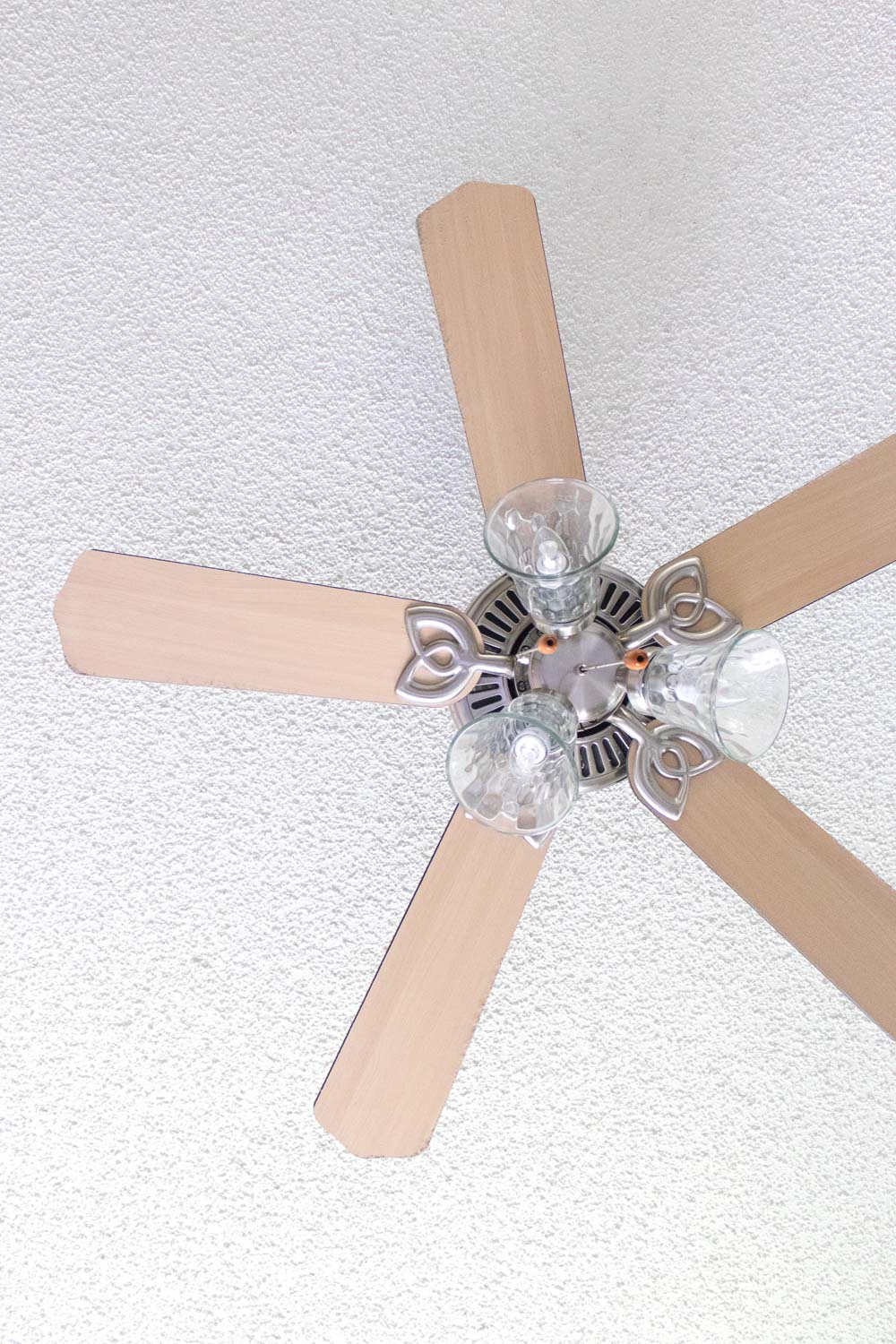 5. Clean fans – Cleaning is one of those things that I hate doing, but I whole-heartedly believe in the "spring cleaning" trend. One thing I make sure to do at least once a month is dust our ceiling fans because they get dirty fast, especially in the spring and summer when we have them on almost constantly. If you're bringing out standing fans for the season to keep the room cool, remember to take them apart and clean them well in order to prevent too much dust from blowing through. It makes a big difference!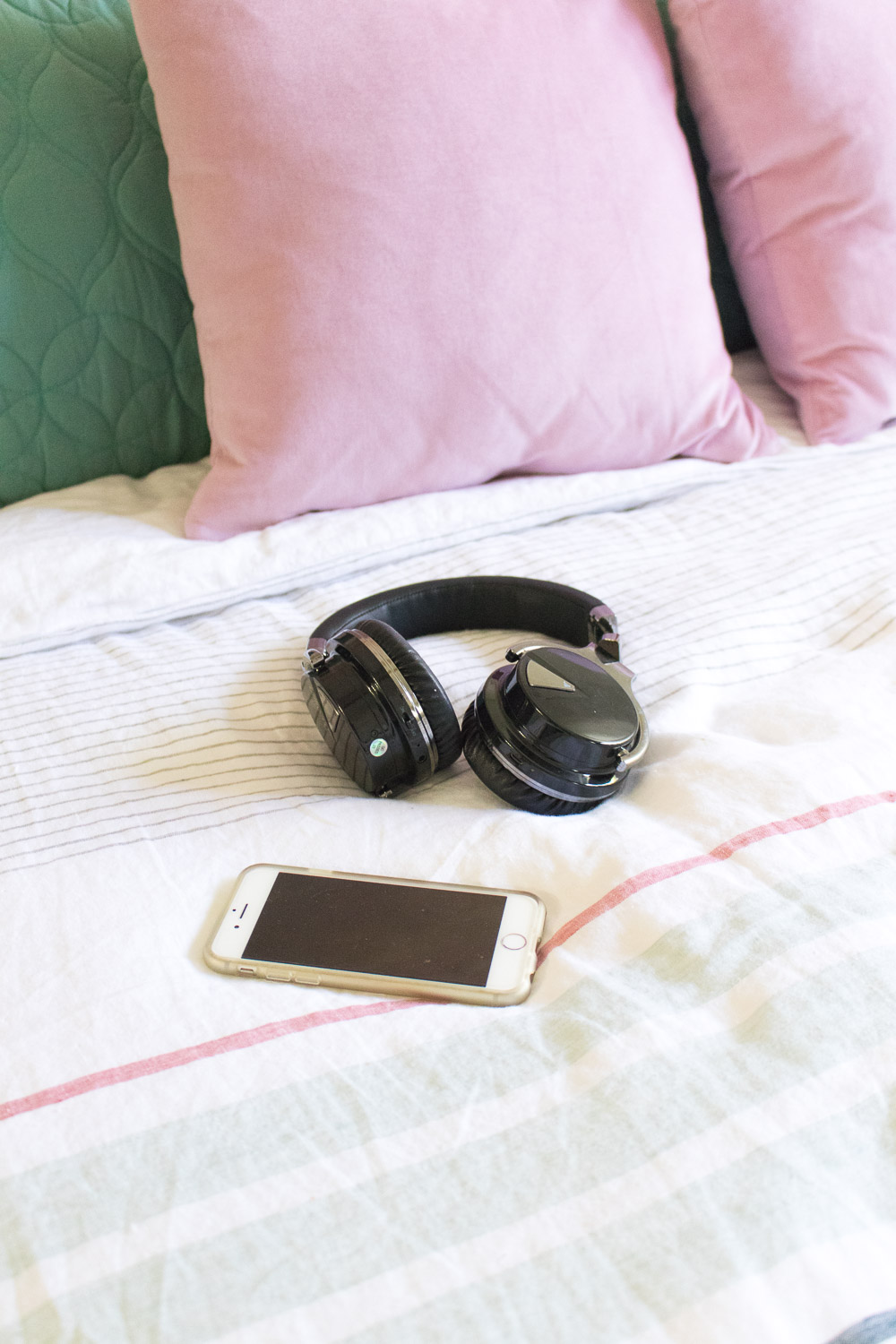 These updates can make your bedroom feel more comfortable and clean. Other ways to update your home include adding pops of color with new throw pillows (I just bought those pink velvet ones from World Market!), updating your sleeping pillows, cleaning out your closet and much more. Personally, getting a good night's sleep is the best thing I can do for myself, and my new GelFoamBed mattress has been a life-saver in that respect. Everyone's different, but switching to a firmer or softer mattress could make a huge difference in how well you sleep. It's one of those things that you don't realize how bad it really is until you try something new!
Have a well-rested summer, and stay tuned for some fun bedroom projects in the coming weeks!
I'm also happy to share that you can receive $50 off the purchase of a GelFoamBed mattress of your choice with code clubcrafted!
Thank you to GelFoamBed for generously providing their product for this post. All opinions are my own. Thanks for supporting the brands that keep Club Crafted sharing!