/
Apple Crumb Muffins for Fall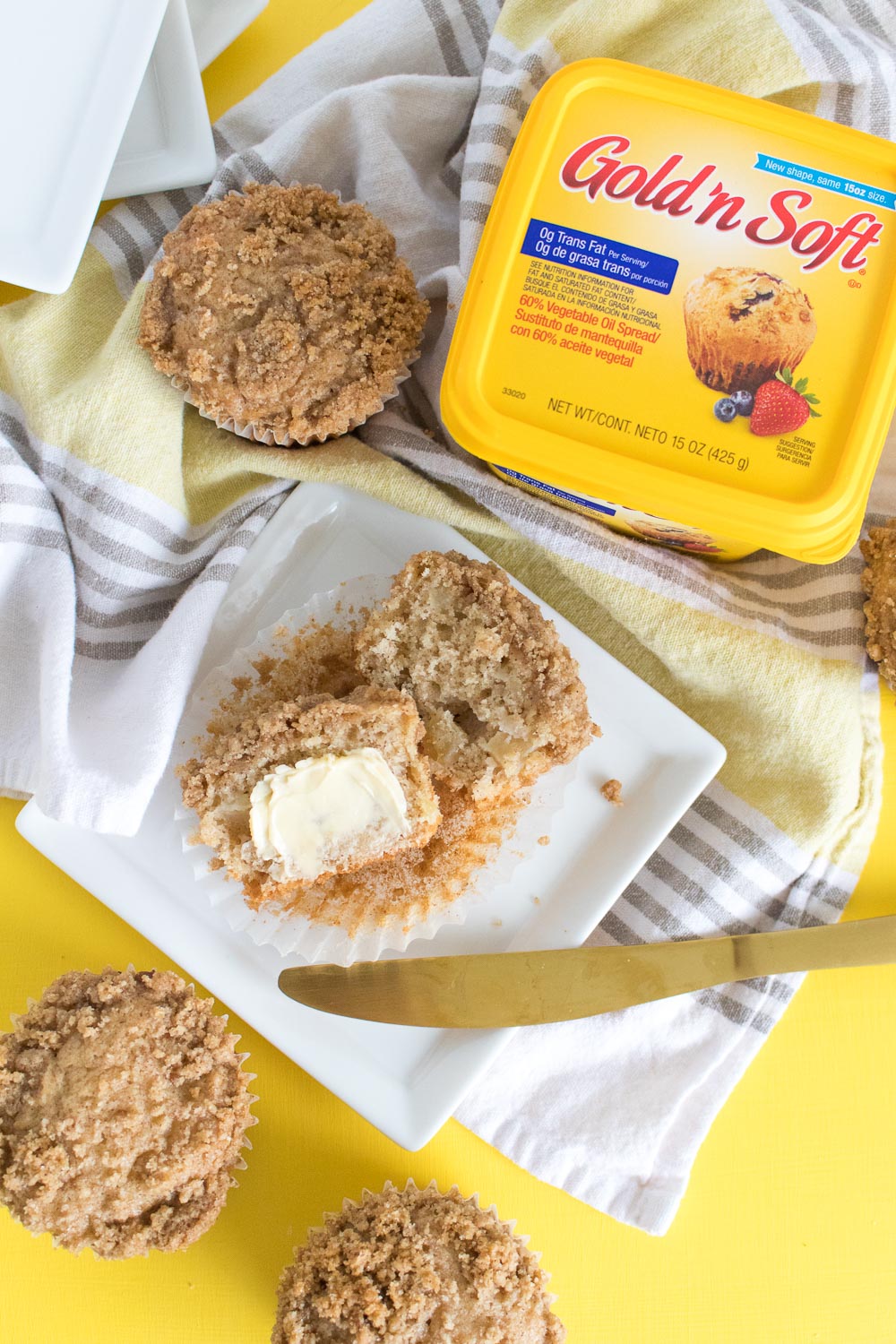 This shop has been compensated by Collective Bias, Inc. and its advertiser. All opinions are mine alone.
#CapturingTraditions #CollectiveBias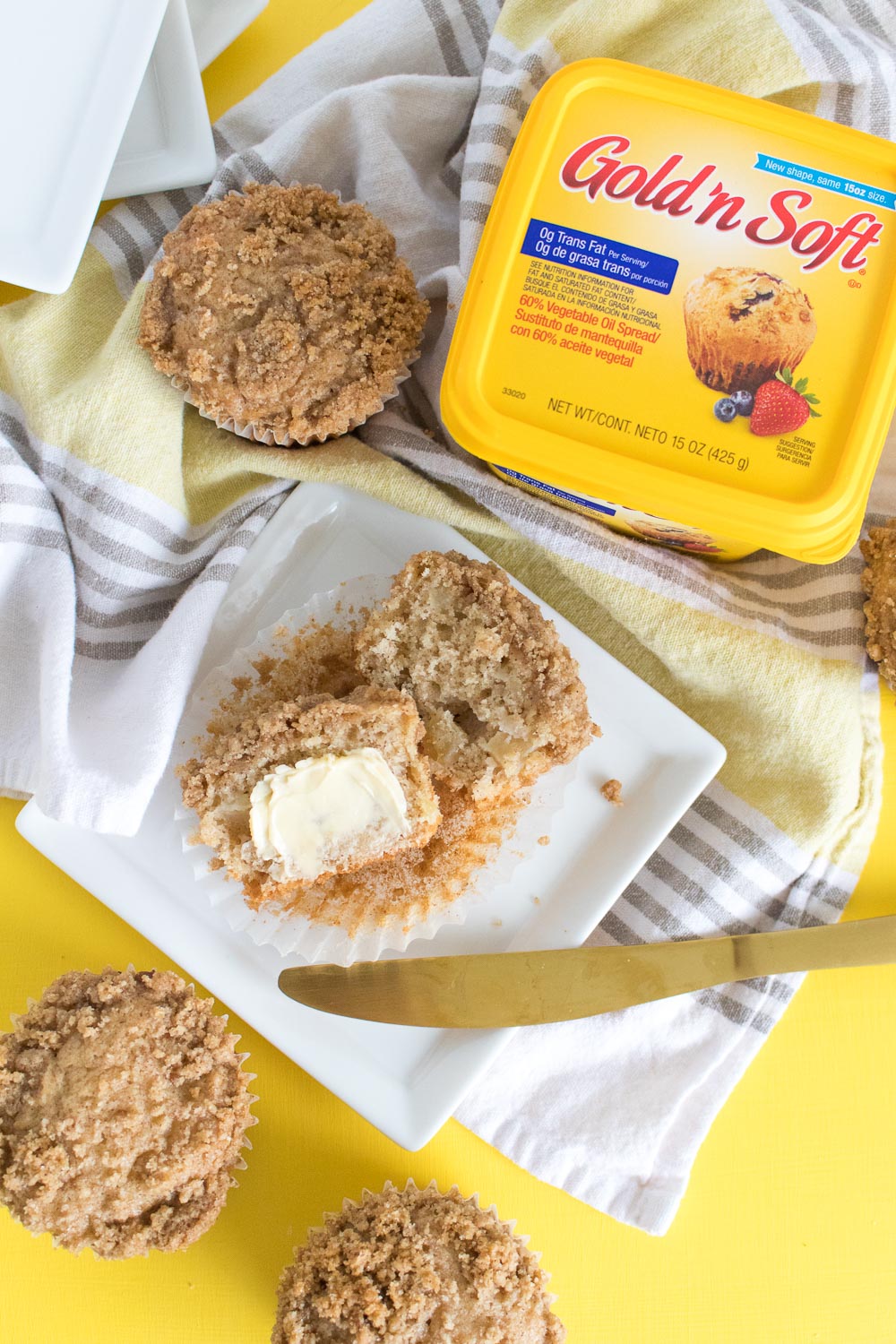 The weather is slowly cooling down in SoCal, and I've never been so happy to sleep with a blanket again. I know every new season I tend to say that it's my favorite season, but I think this time of year is actually my favorite. The beginning of fall when Daylight Savings is still in effect but the weather is cooler and cozier is the BEST, and despite my busy mornings answering emails and pumping out new content, I love to take a few moments to enjoy fall, usually in the form of a seasonal breakfast. For my first fall-inspired recipe of the season, these apple crumb muffins take the cake…er, muffin. Served warm and topped with a spread of Gold 'n Soft spreadable butter, these muffins are the only things I want for breakfast this season.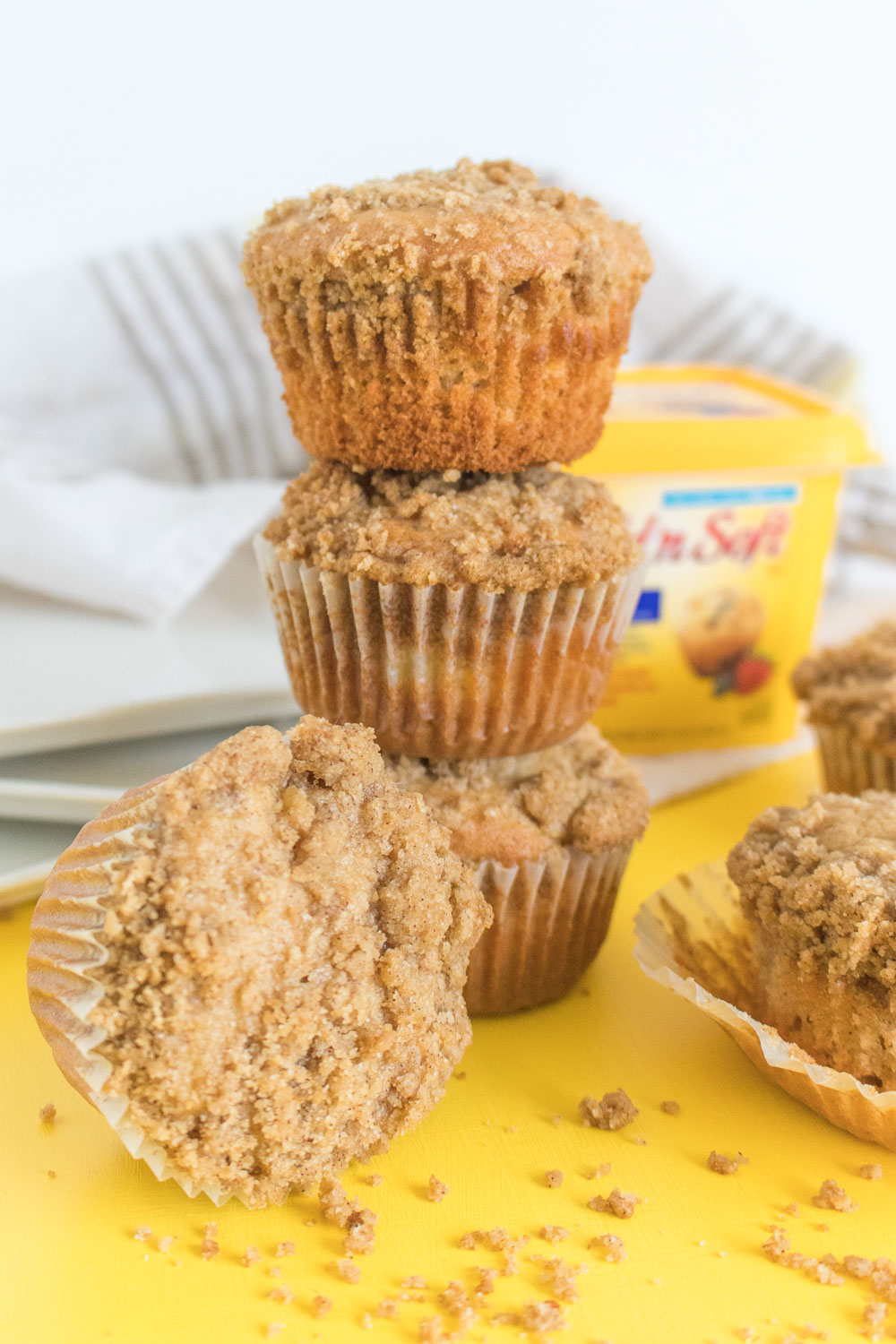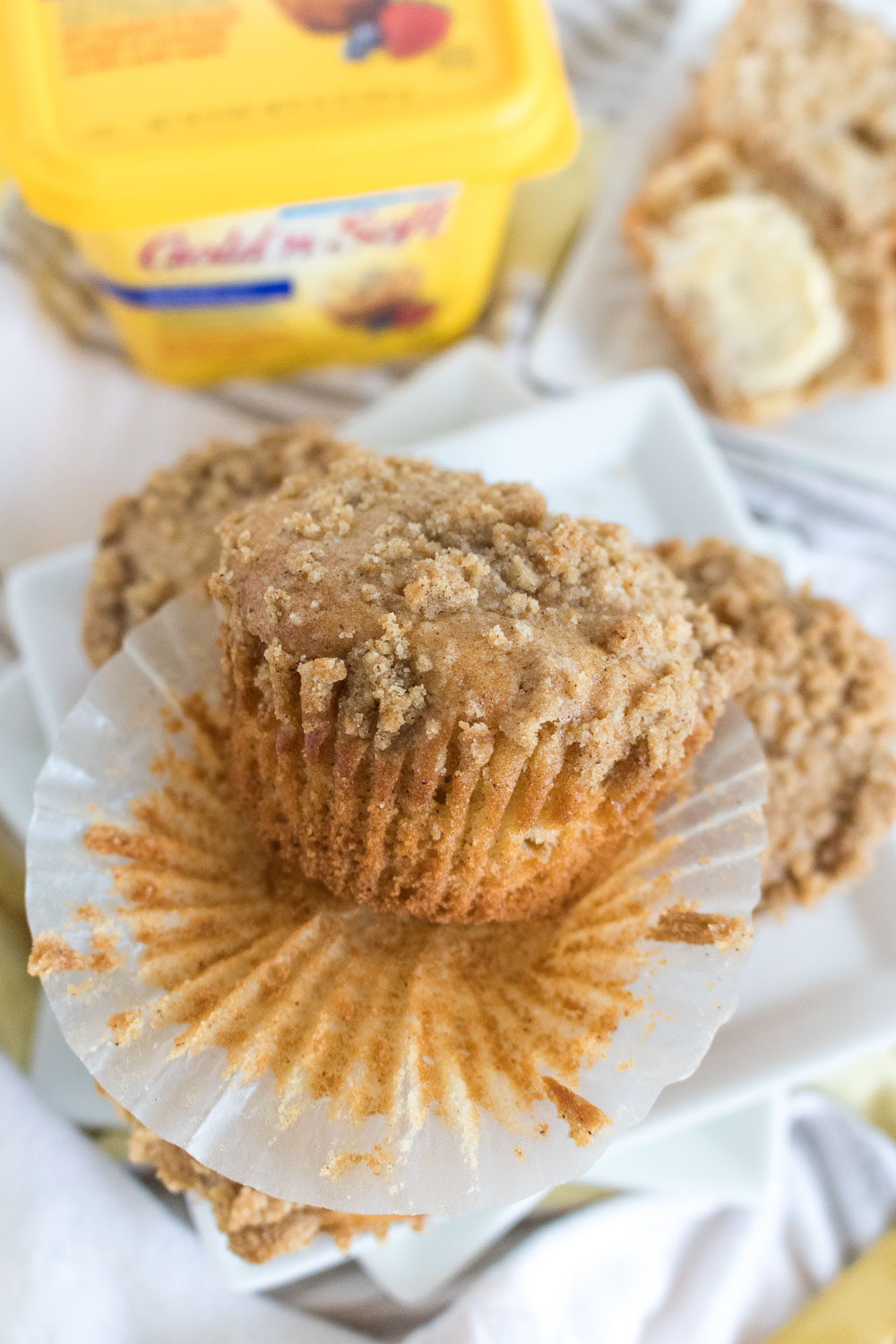 I guarantee you these apple crumb muffins won't last more than a few days in this household. Andrew and I will surely devour them alongside our morning cup of coffee and then go back for seconds…and thirds…and even fourths. Muffins are great for busy people like myself because you can make a big batch on a Sunday morning to last you through the week!
What goes better with a good muffin than a good spreadable butter? A bit of Gold 'n Soft spreadable butter with no cholesterol and no hydrogenated oils is the perfect topping. Simply split your fresh apple crumb muffin in half, and the Gold 'n Soft butter glides over the muffin easily and adds the perfect buttery taste to a delicious morning muffin. Plus, this 15 oz. square tub is easy to pop in almost any area of the fridge. Check out more inspiration for recipes with Gold 'n Soft spreadable butter here.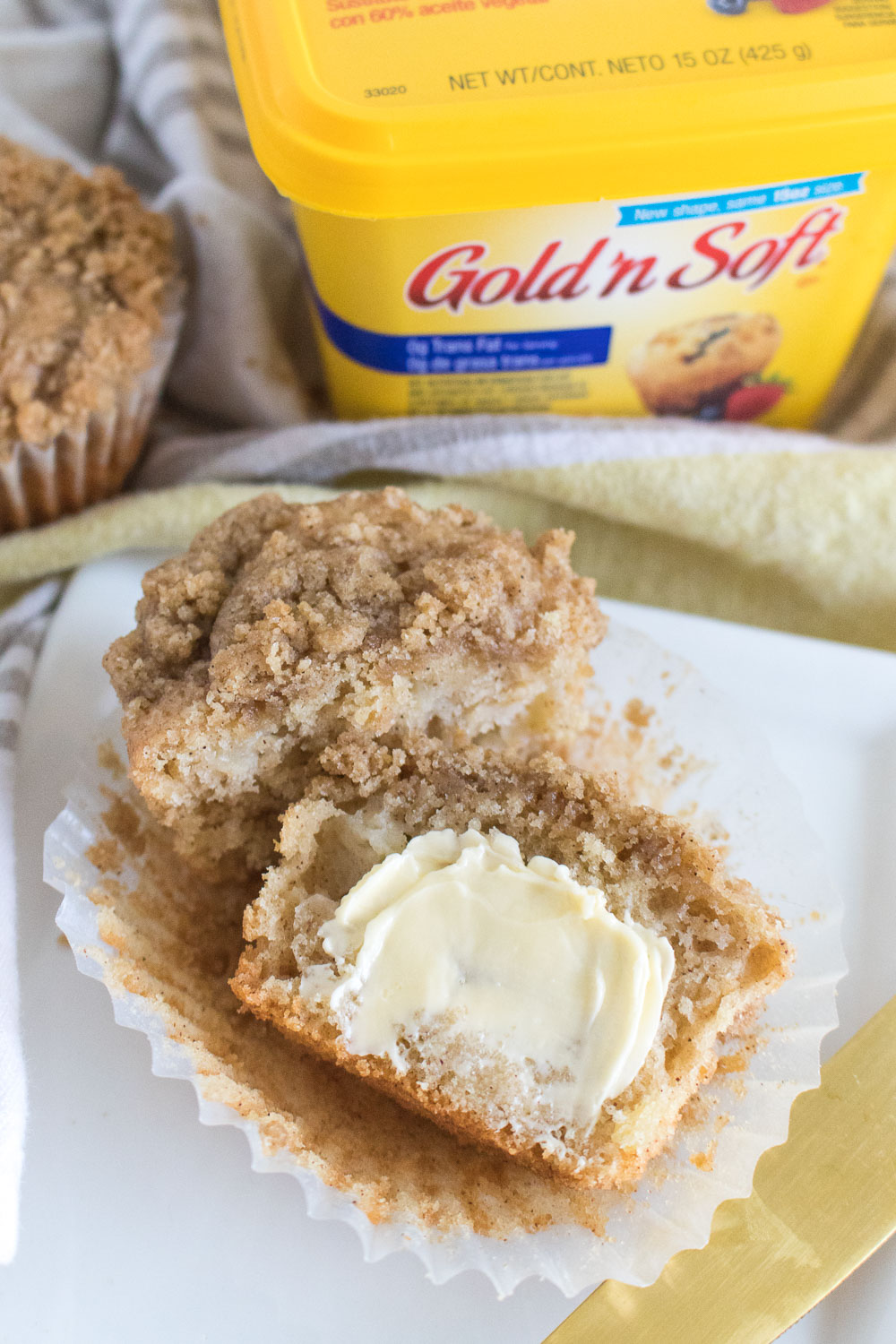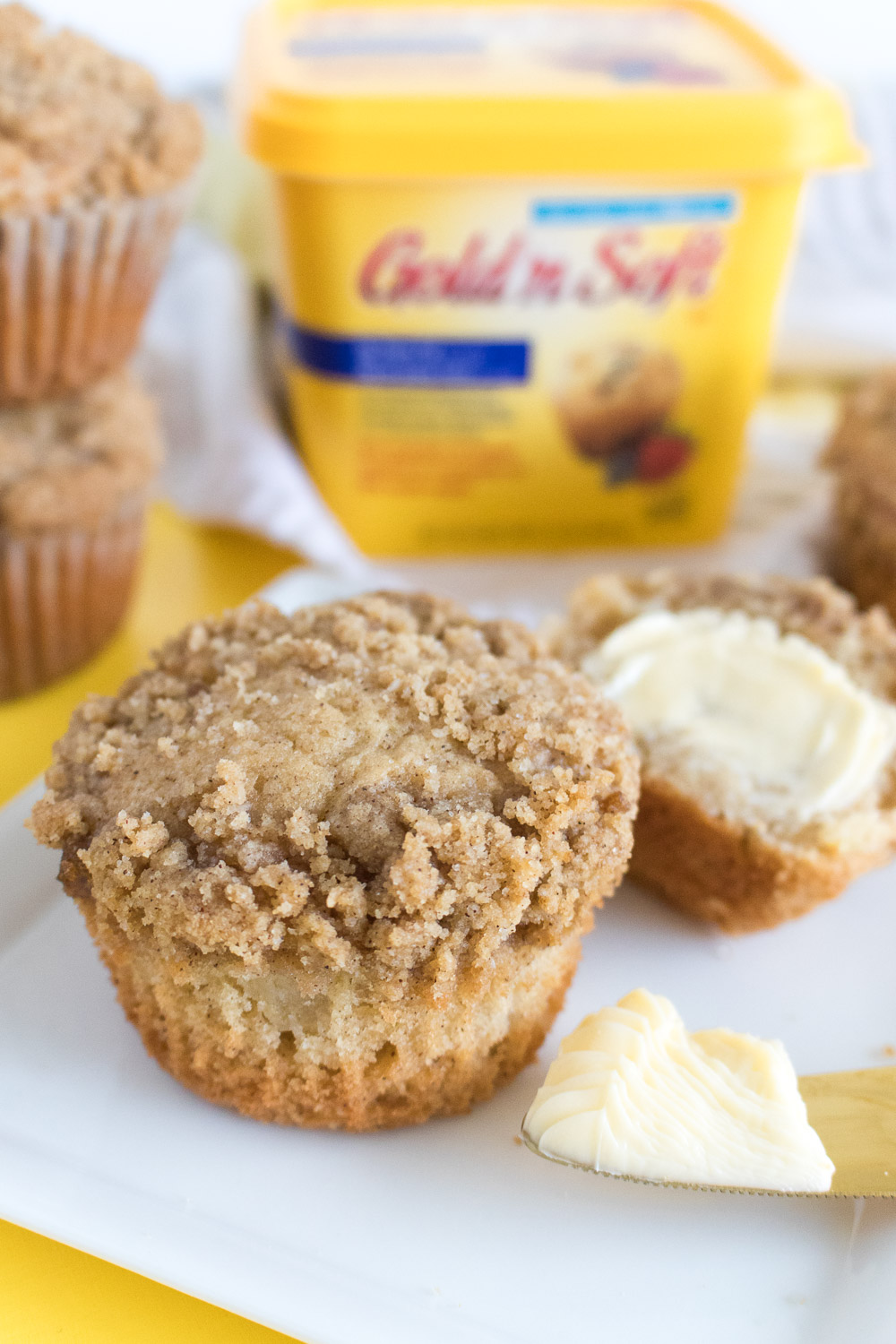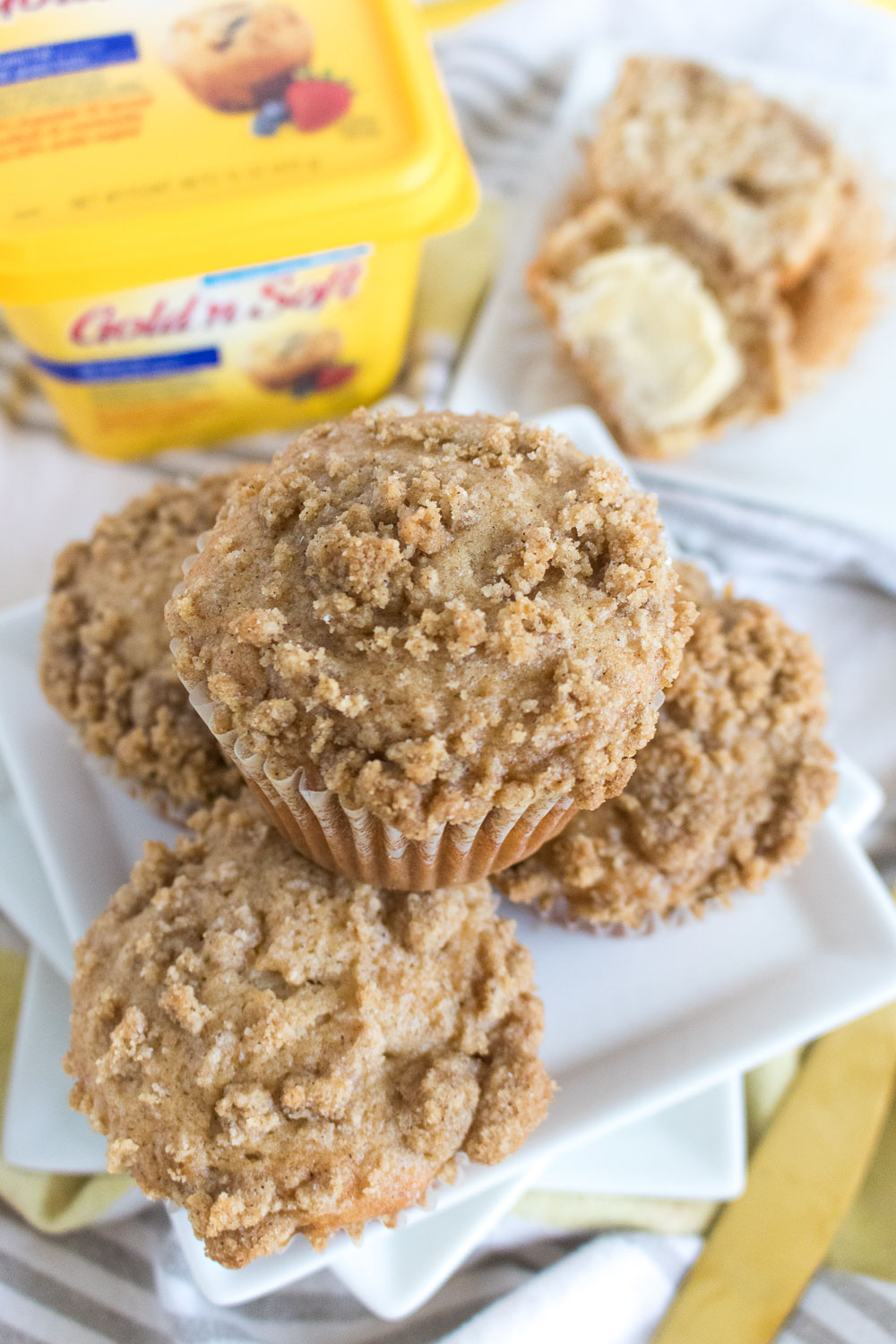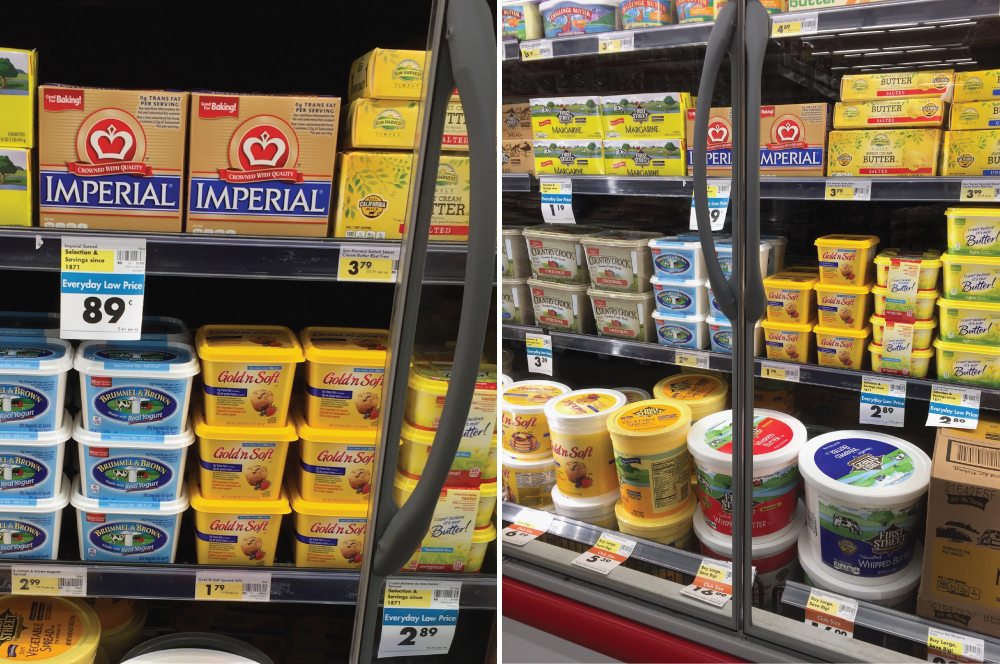 What else are you baking this season? I have so many plans for seasonal baking and no idea what to do with all the food once it's done! No matter what, any baked good this season will be good topped with a spreadable butter like Gold n' Soft, which I picked up at Smart & Final, and you can find a coupon too! Plus, click below to find a store near you.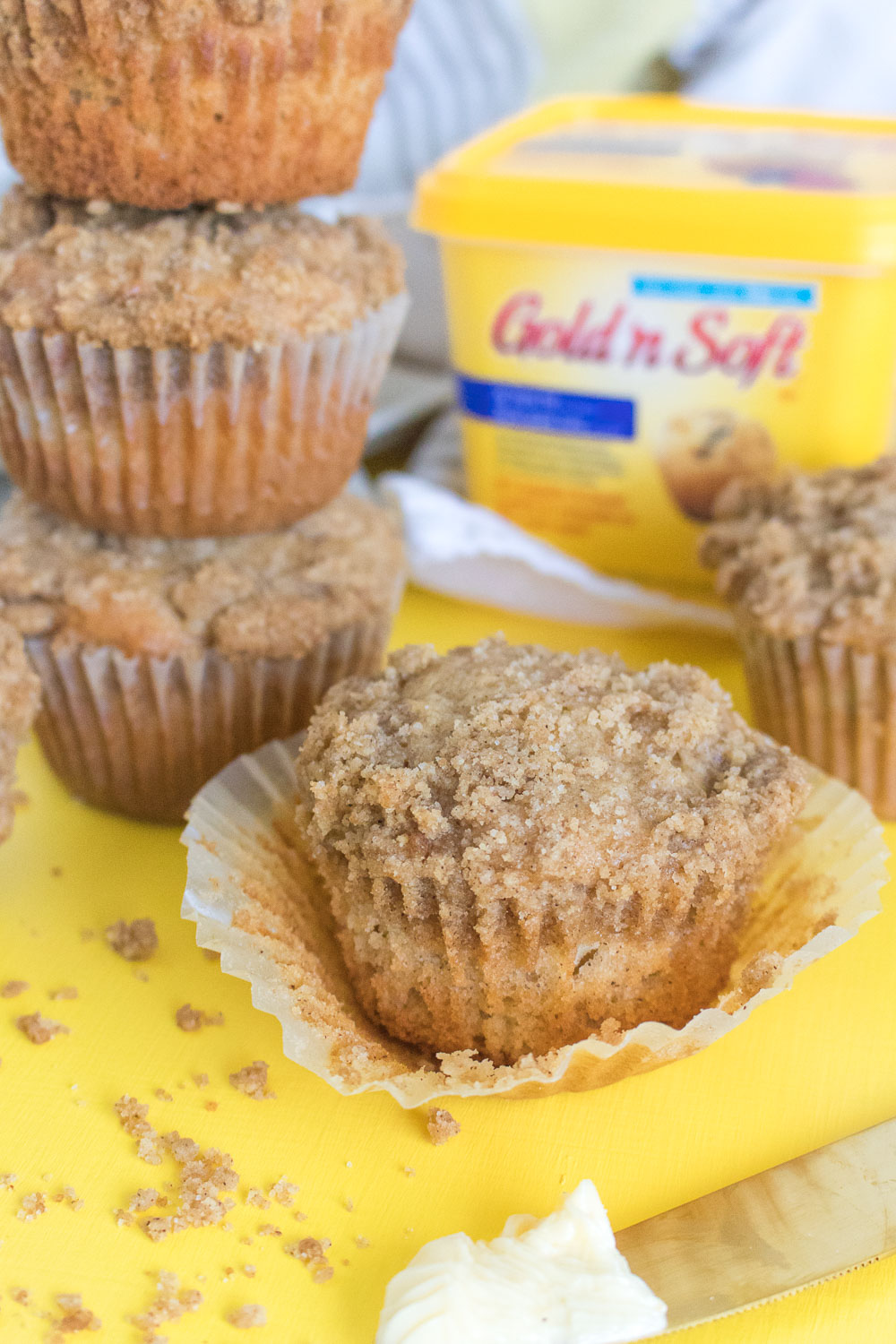 Now, let's talk about that crumb topping because it adds SO much to the muffin. The apple and cinnamon flavors are delicious on their own, but the crumbly cinnamon brown sugar topping gives the muffin tops a light crunch and adds some extra sweetness. An apple muffin is nothing without a crumbly topping!
Brb, off to eat all the muffins! Enjoy the start of fall, you guys!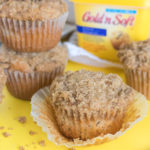 Apple Crumb Muffins
2017-09-14 11:49:30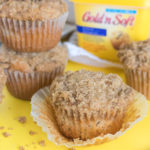 Lightly spiced apple cinnamon muffins with a crumb topping perfect for celebrating the fall season
For the crumb topping
6 tbsp butter, room temperature
1 tsp cinnamon
3/4 cup brown sugar
2 tbsp granulated sugar
1 cup all-purpose flour
For the apple cinnamon muffins
2 cups all-purpose flour
2 tsp baking powder
1 tsp cinnamon
1/2 tsp salt
1/2 cup vegetable oil
1/2 cup brown sugar
1/4 cup granulated sugar
2 eggs
1/2 buttermilk
1 granny smith apple, peeled and finely chopped
Instructions
Preheat the oven to 350 degrees F and line a muffin tray with liners. Set aside
For the crumb topping
Prepare the crumb topping by combining all ingredients in a mixing bowl. Mix with a fork, cutting the softened butter into the dry ingredients, until the mixture forms thick crumbs. Set aside
For the apple cinnamon muffins
In a separate bowl, whisk the flour, baking powder, cinnamon and salt and set aside
In the bowl of your mixer with a whisk attachment, mix together the oil, sugars and buttermilk until smooth
Mix in the eggs and vanilla until smooth
Add the dry mixture in batches, mixing gently in between until just combined and a small amount of white is still showing
Fold in the chopped apples with a spatula or spoon
Divide the batter between the prepared muffins cavities until about half full. Top generously with crumb topping
Bake for about 25 minutes until a toothpick inserted into the muffins comes out clean
Set aside until enough to remove from the pan
Notes
I recommend serving muffins warm with Gold 'n Soft spreadable butter
Club Crafted https://www.clubcrafted.com/