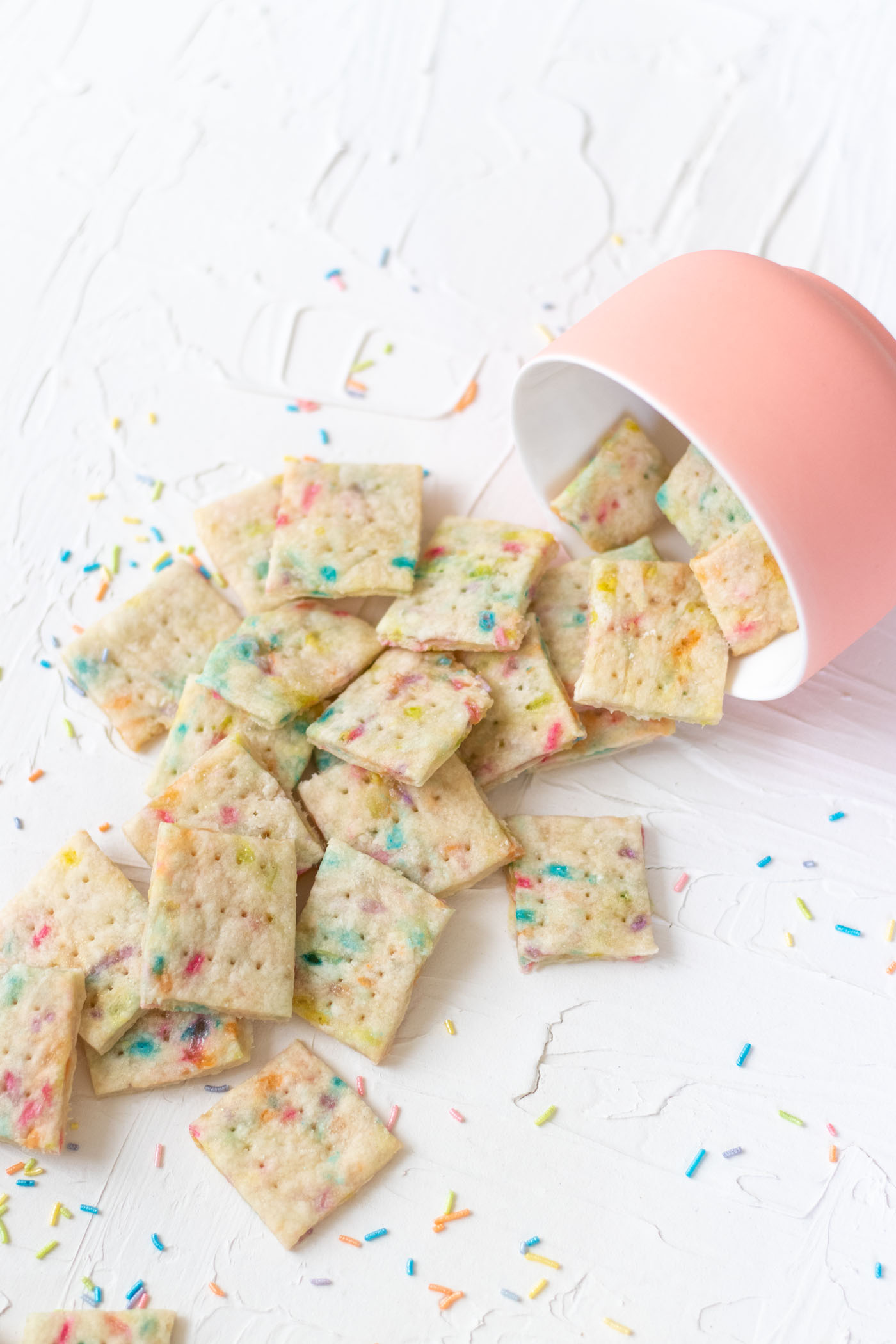 Let's get funfetti-fied! Add a little color to your snack with these easy funfetti crackers that are a little sweet and a little salty, so they're perfect for enjoying with sweet dips and fruits! I'm obviously ALL FOR adding more color to your plate, and it's amazing what a few sprinkles can do. Plus, homemade crackers are SO easy to make yourself and have the added benefit of simplicity – no weird additives here. What would you dip funfetti crackers in?!
**This post was originally published on May 7, 2019.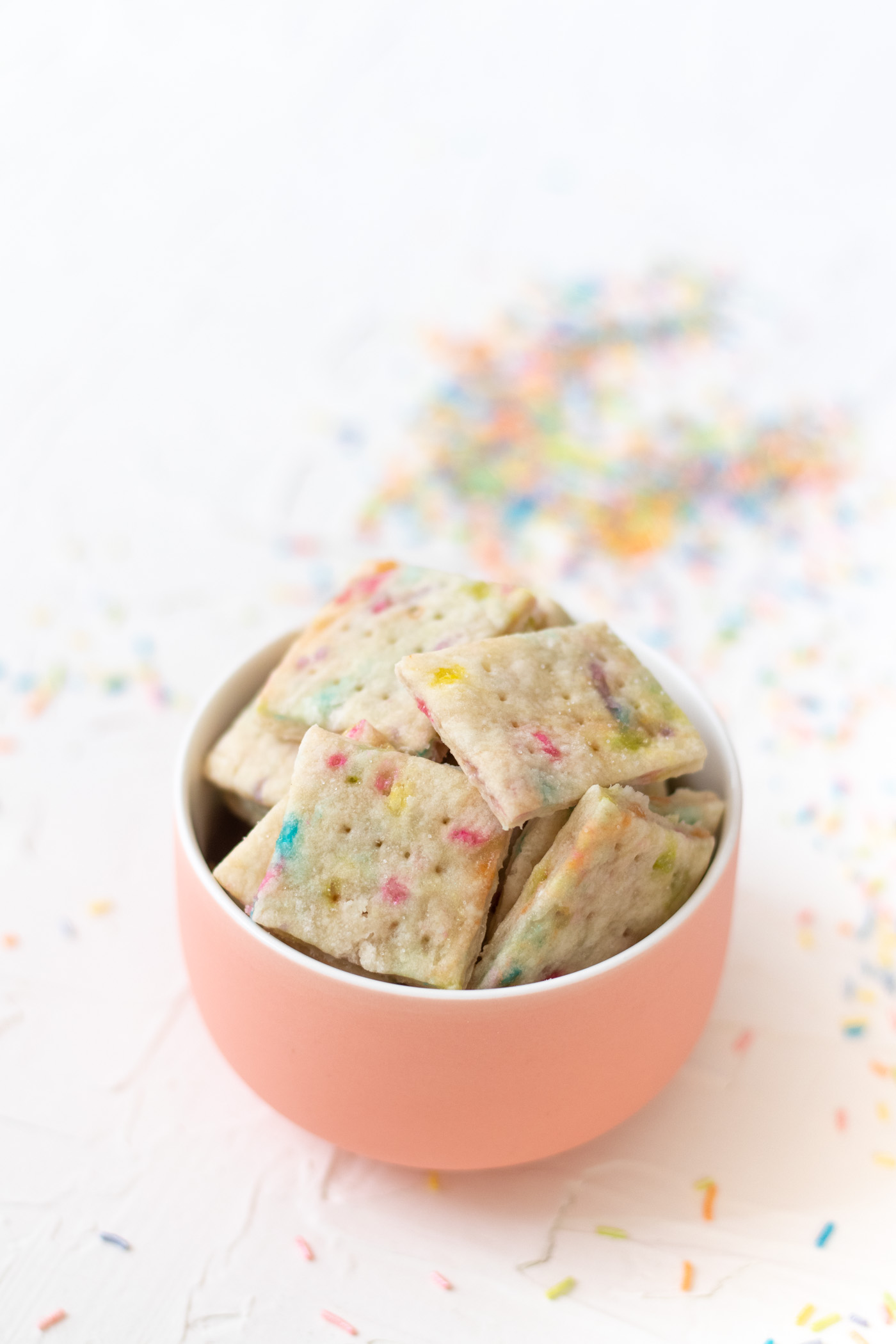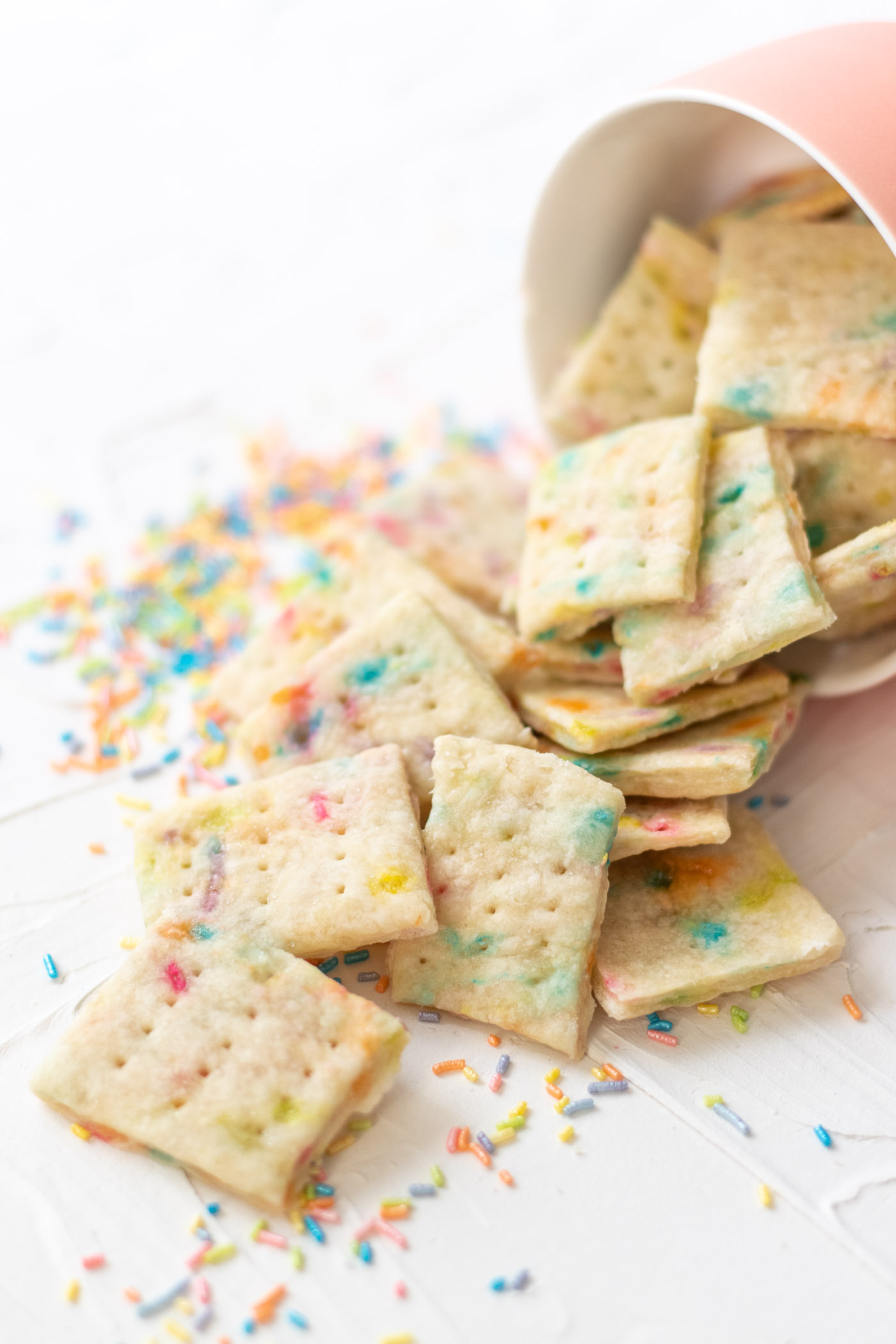 Scroll down for the full recipe card! 👇🏼
I was excited to showcase these funfetti crackers on one of my new backdrops I made too! I wanted more options for white background photography, and adding one with a lot of texture has been so much fun to photograph. With these easy homemade crackers on top surrounded by sprinkles, it was a fun project to photograph.
I can just imagine serving these lightly sweet crackers with a frosting dip like the one I made for my cake fries last year! Or you can try something more savory like the blueberry goat cheese dip I made for my rainbow dip appetizer. No matter the occasion, these easy crackers are a great addition!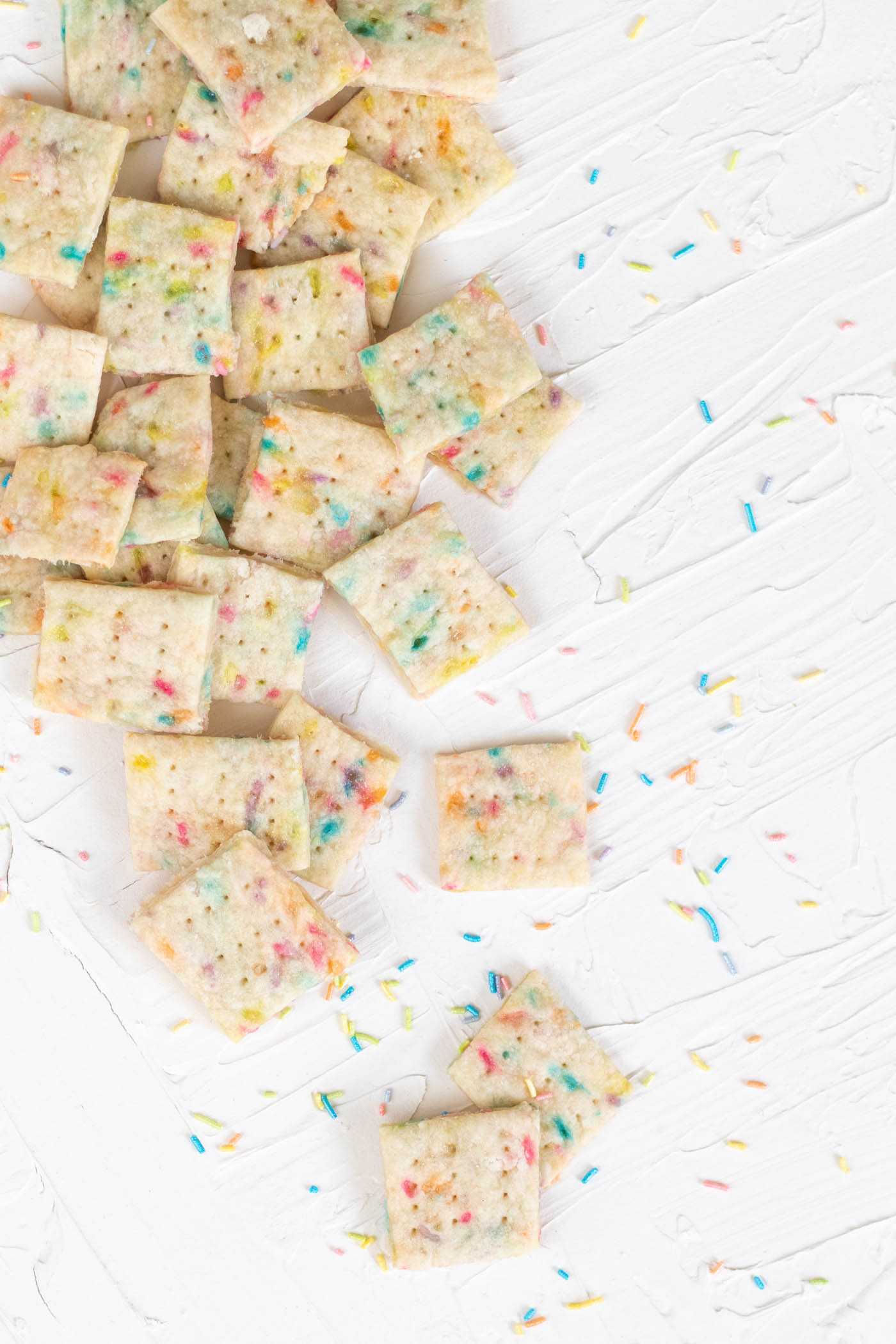 Interested in more colorful snack ideas? Be sure to check out my unicorn Chex mix recipe!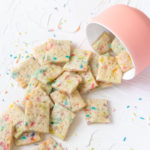 Easy Funfetti Crackers
2019-05-07 09:41:17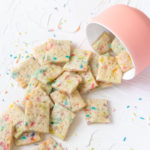 Colorful, lightly sweet and salty crackers baked with sprinkles that are perfect for dipping
Ingredients
1 cup all-purpose flour
2 tsp sugar
2 tbsp butter
5+ tbsp water
1/2 tsp salt + more for topping
Olive oil spray, optional
1/4 cup rainbow sprinkles
Instructions
Preheat the oven to 400 degrees F and line a baking sheet with parchment or a silicone mat
Melt the butter in a small bowl
In a larger bowl, whisk together the flour, sugar, salt and sprinkles
Mix in the butter until combined
Add the water one tablespoon at a time until just mixed. The dough should be thick and barely sticky
Lightly flour your surface and use a rolling pin to roll the dough very thin, about 1/8-inch thick
Score into small squares with a pizza cutter
If desired, lightly spray the tops of the crackers with an olive oil spray or other nonstick spray and sprinkle with additional salt
Use a fork to poke holes in the dough to help with even baking
Bake for about 15 minutes until lightly brown and crisp (they will crisp more as they cool)
Once cool, serve with sweet dips and fruit
Club Crafted https://www.clubcrafted.com/