/
DIY Nail Polish Costume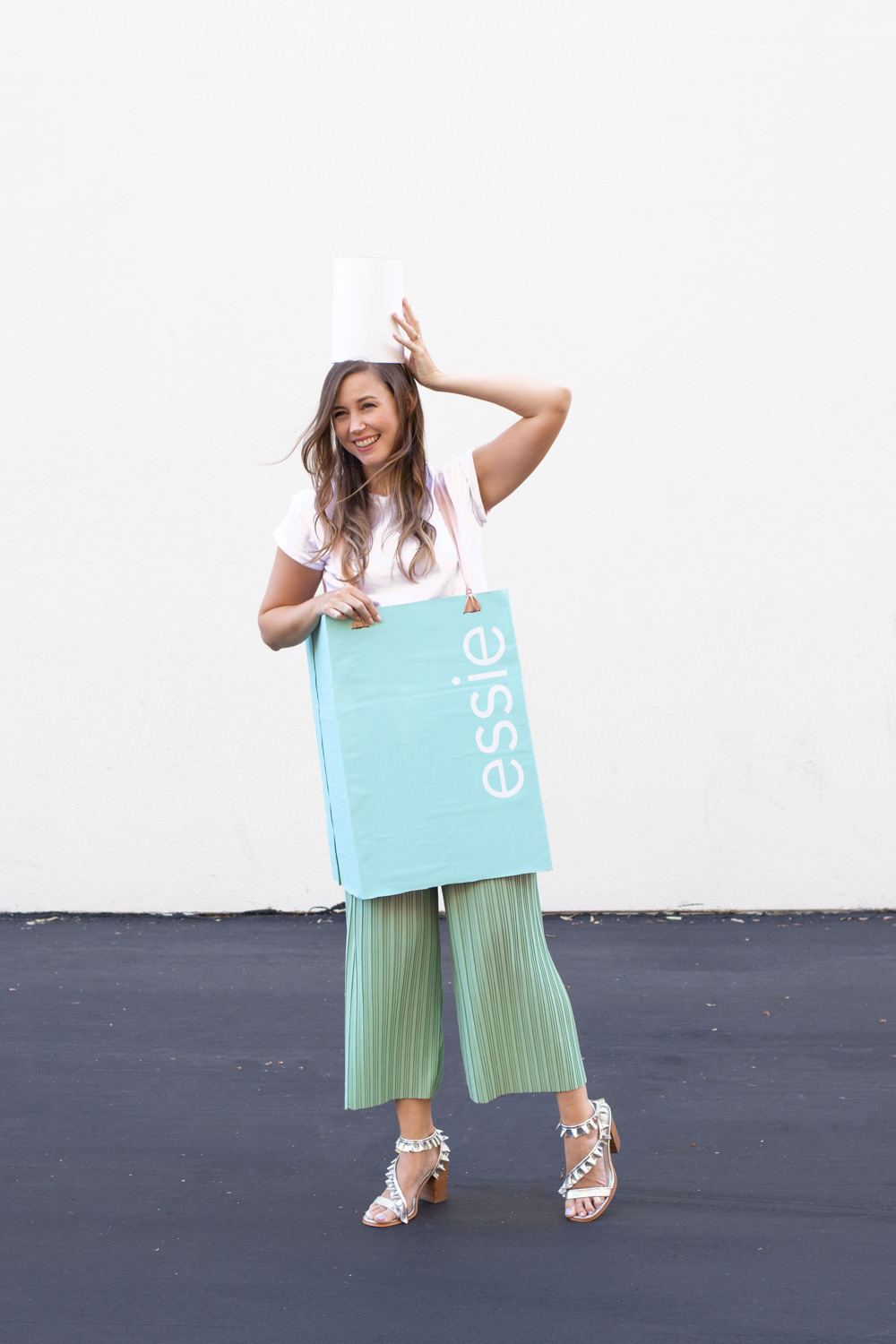 It's time for MORE COSTUMES! DIY Halloween costumes have always been a reader favorite – and mine too – so I'm trying to keep them going this year despite such uncertain times. After receiving such a wonderful reaction to my nostalgic Easy Bake Oven costume last week, I thought it was time for another! This time, my easy DIY nail polish costume is inspired by the iconic brand Essie. I really, really LOVE nail polish, and Essie is one of the brands I like to purchase, so it was a no-brainer. Grab a cardboard box and you're halfway there! In addition to the nail polish costume, I made a nail polish brush to go with it. Apparently I really like props with my Halloween costumes? Here's how to make your own cardboard box costume in ANY color of nail polish you want!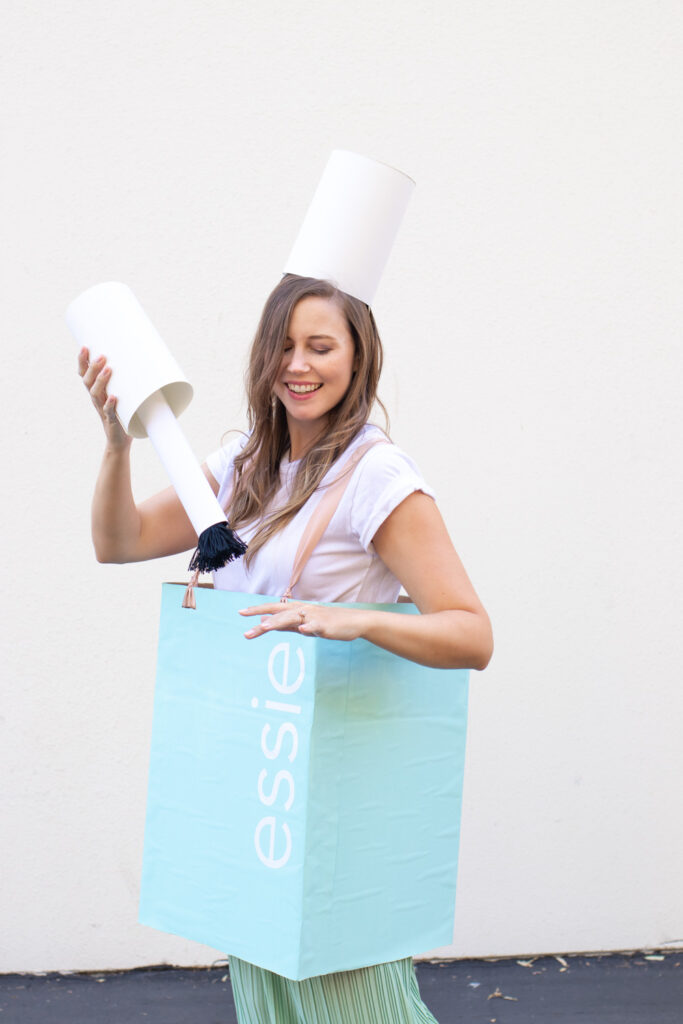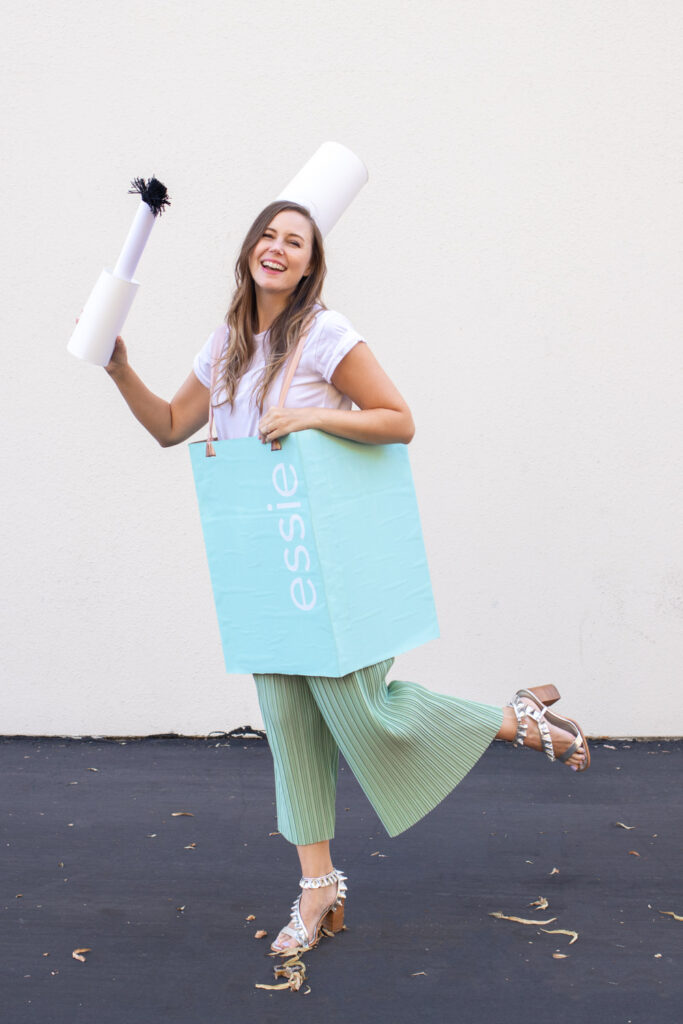 In another life, I'd like to think my job is naming nail polish or home decor paint colors. Nail polish has the best ones though! My love of puns could really come through if Essie or OPI would let me start naming their colors, haha!
Making this nail polish costume revolves around a cardboard box. The Essie bottle is square, which is why I modeled the costume after it. Just make sure the box is long rather than side. To finish off the costume, you'll also make a headband for the iconic white top of the nail polish bottle. If you want to create this fun brush prop to go with it (of course you do!!), then you'll also need a paper towel roll.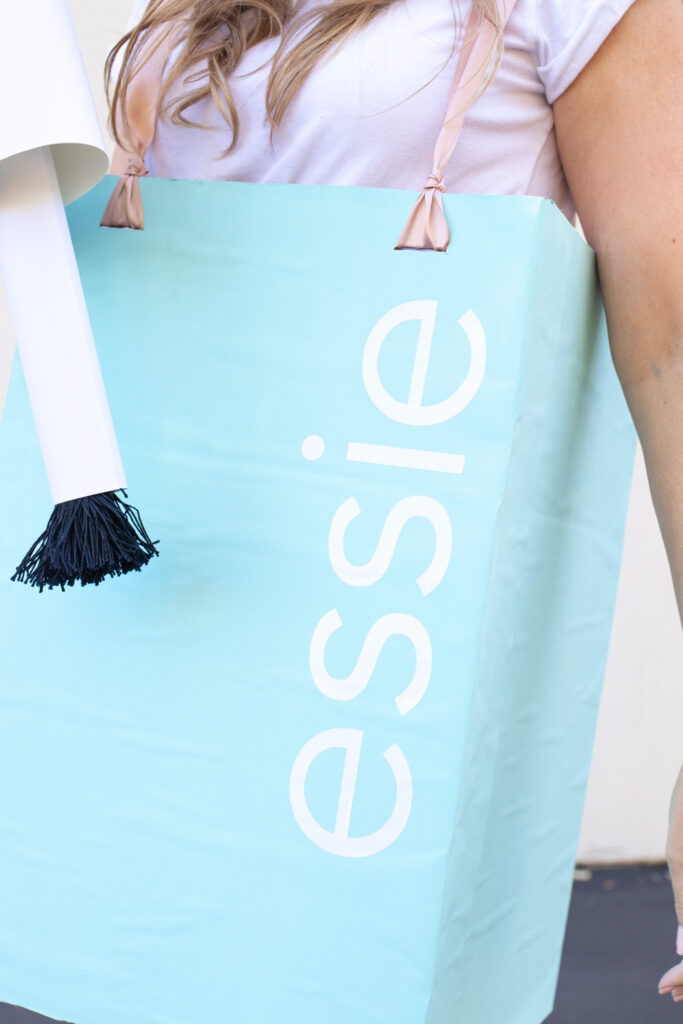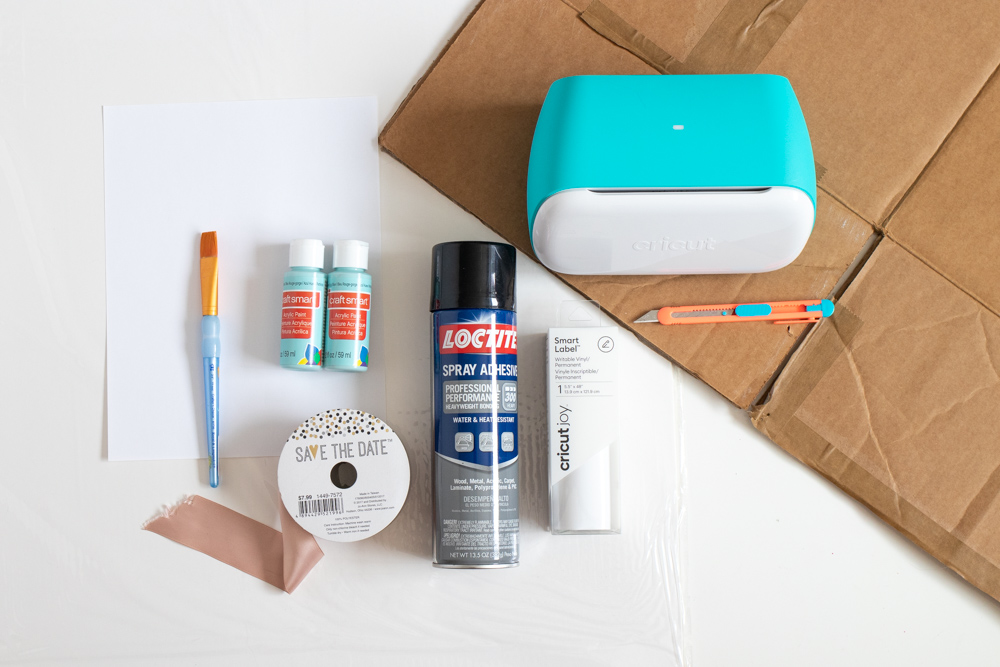 How to Make a Nail Polish Costume with a Cardboard Box
Supplies:
Cardboard
White posterboards (thin), 3-5 sheets
Acrylic paint, desired color
Paintbrush
Spray adhesive
Craft knife
White vinyl and cutting machine OR a large letter stencil and white paint
Thick ribbon
Hot glue gun
Headband
Paper towel roll, optional
Black string, optional
White cardstock, 2 sheets, optional
White printer paper, optional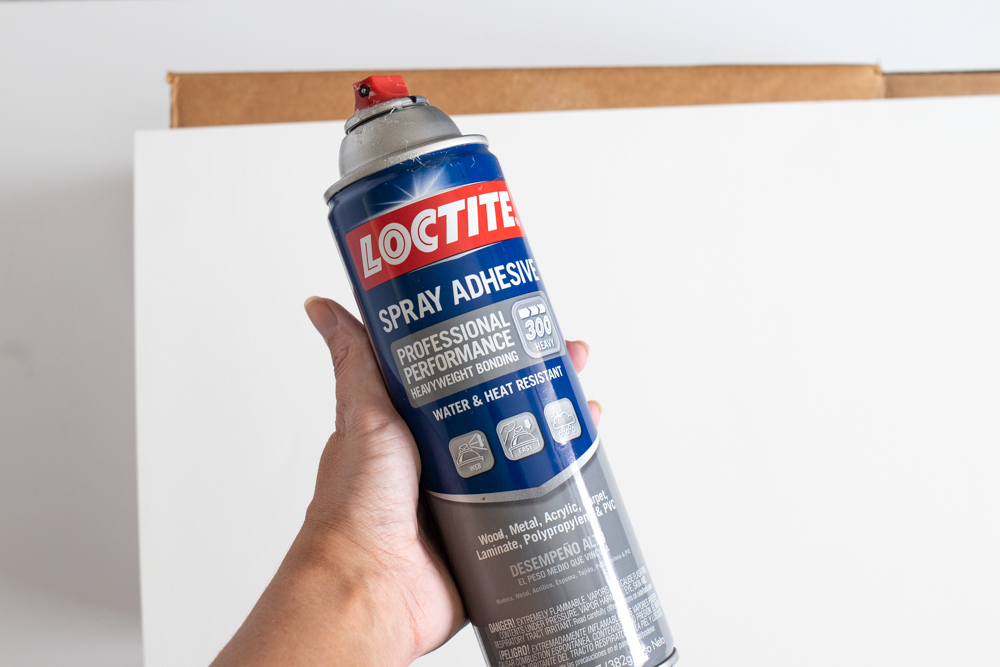 Step 1: Cut your cardboard as needed to fit your body. It should be long rather than wide. Then spray one side entirely with adhesive.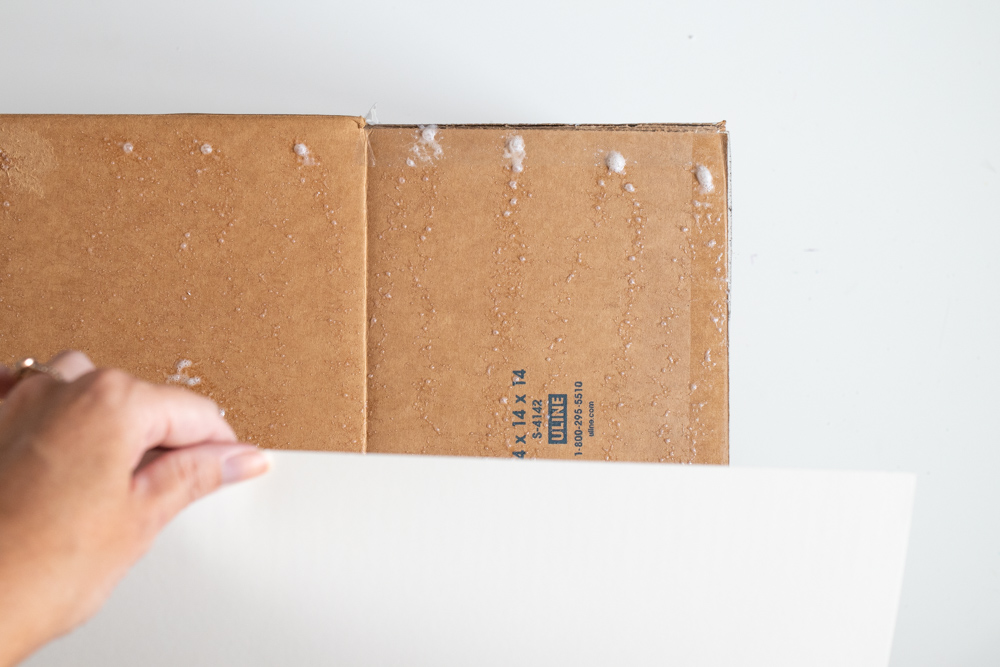 Step 2: Place the large posterboard sheet over the sticky area and press to entirely cover the side. Bend the poster around the corner of the box and repeat. Continue with another sheet of posterboard so that the entire box is covered with poster. This creates a smoother surface for painting.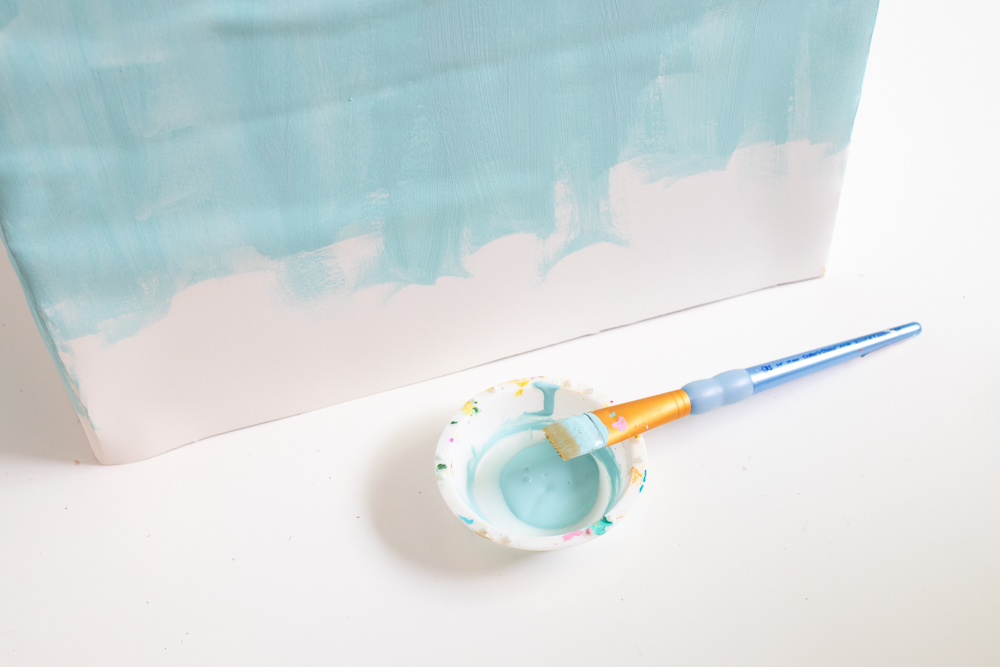 Step 3: Paint the entire box your desired color. It will probably need two coats.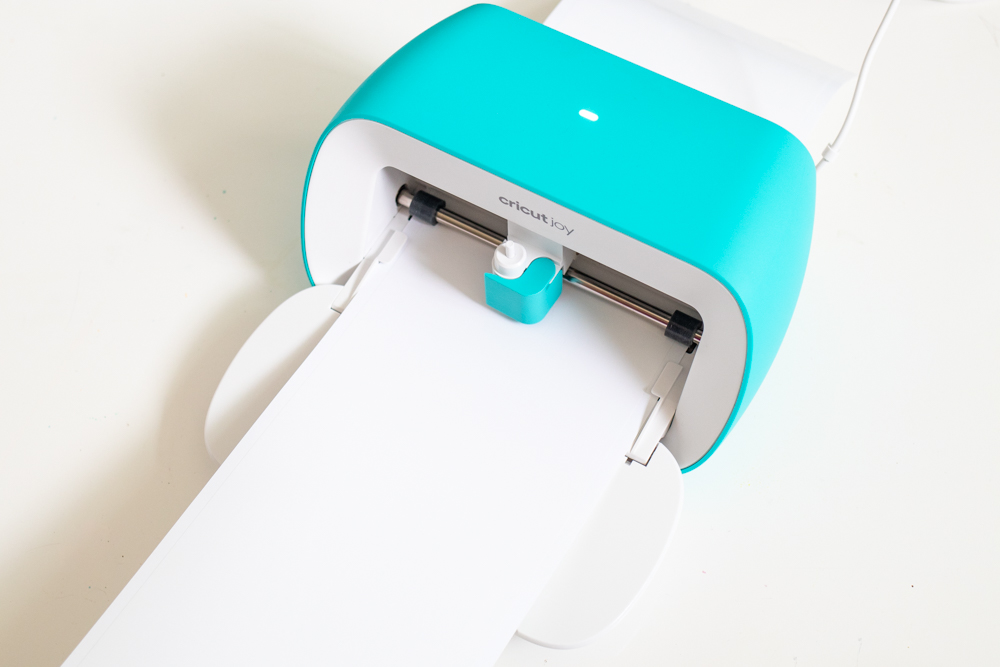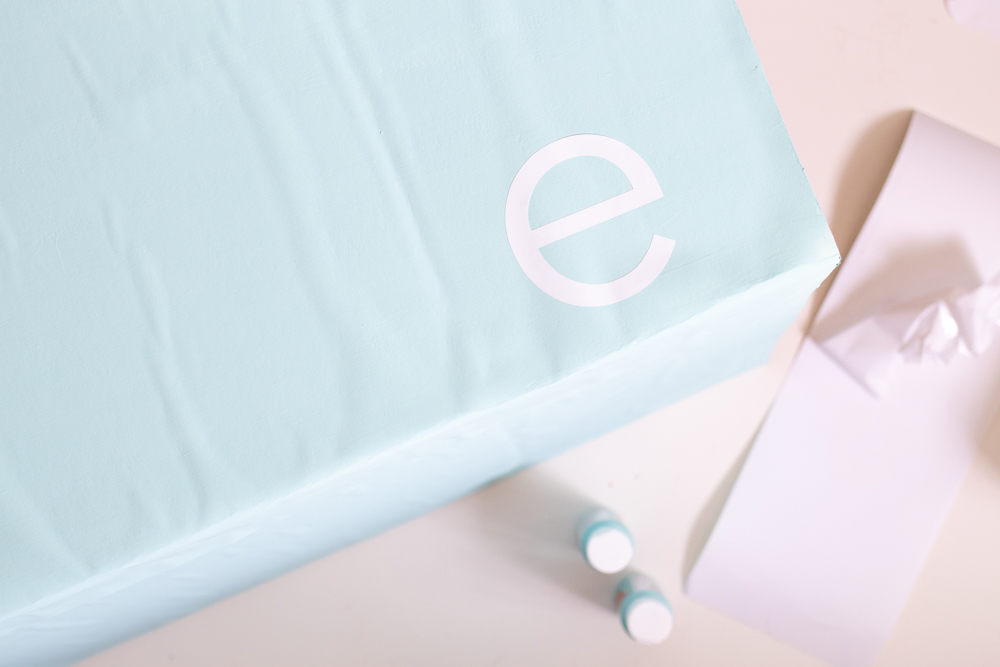 Step 4: While the paint dries, cut out the letters "ESSIE" in all lowercase from white vinyl in a font similar to the logo. Alternatively, use a stencil and white paint to apply the letters to the side of the box. It should read from bottom to top and be placed on the right side.
Note, choose a "front" that doesn't have a seam from the posterboard if possible.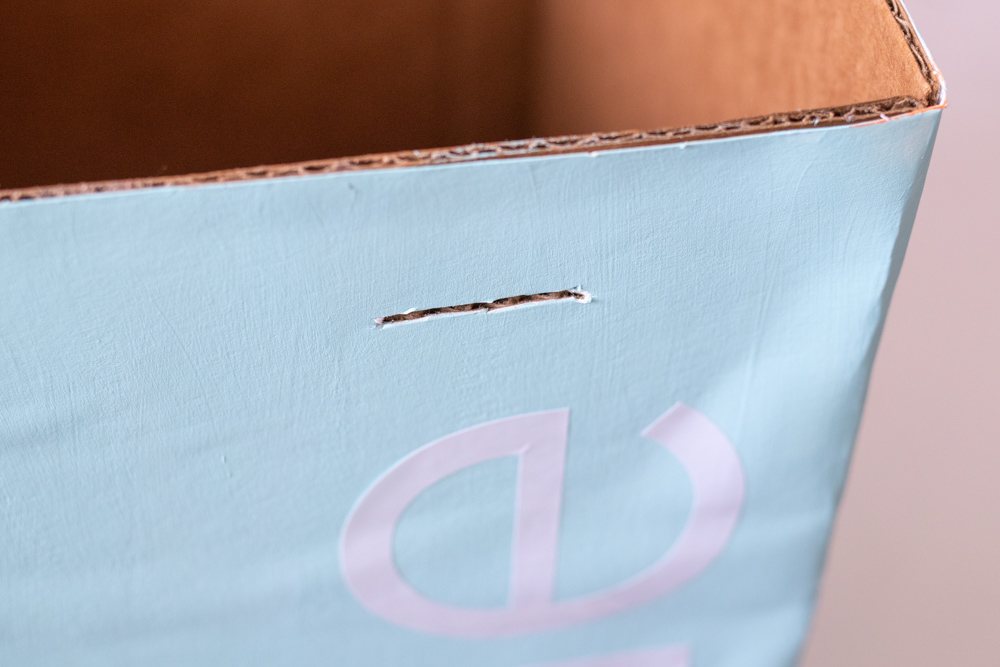 Step 5: To wear the nail polish costume, cut slits about one inch from the top of the box in both the front and back. Each side needs two slits for shoulder straps.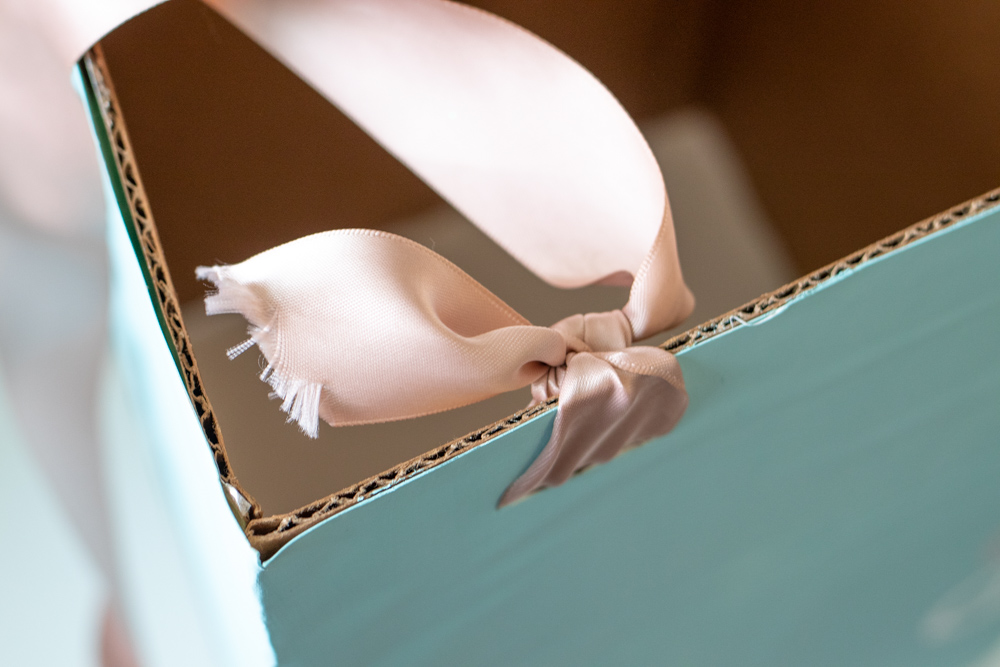 Step 6: Thread the ribbon through the slits and knot on the inside. Measure the nail polish costume over your shoulders before making the final knots.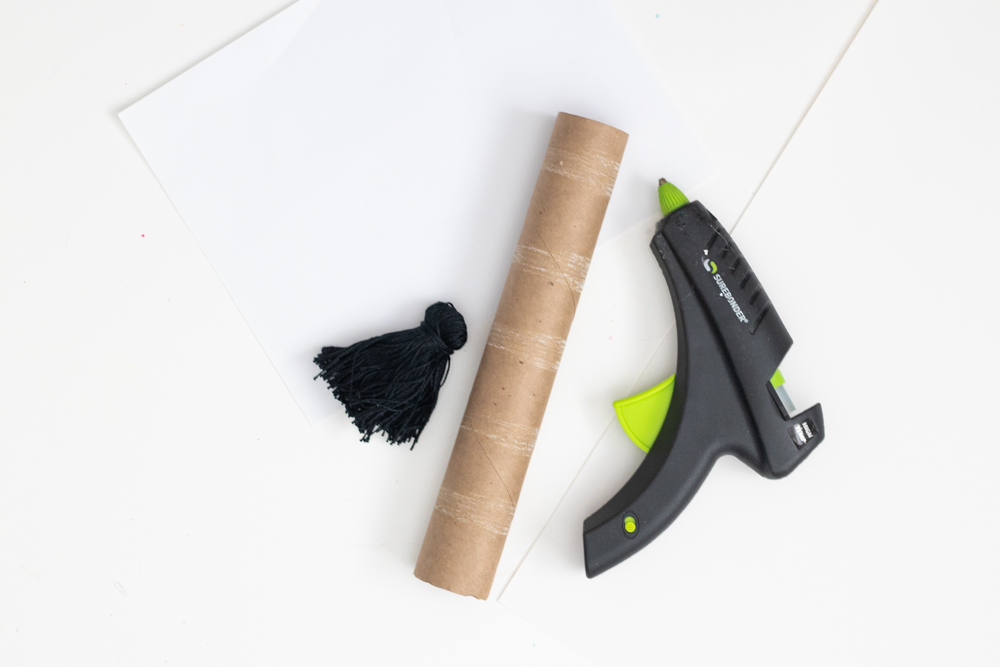 Step 7: Now, make the nail polish costume "hat" and brush prop. To make the brush, use a glue gun to wrap a toilet paper roll in white paper. Trim excess. Then roll the white cardstock into the largest roll you can and glue. Use the second piece of paper to cut a circle that matches the circumference of the roll you just make. Glue to the top of the large roll.
Step 8: Make a very large tassel out of black string. It should be several inches long. Glue to the inside of the paper towel tube. Then glue the opposite end of the paper towel tube to the inside top of the roll. This creates the nail polish brush!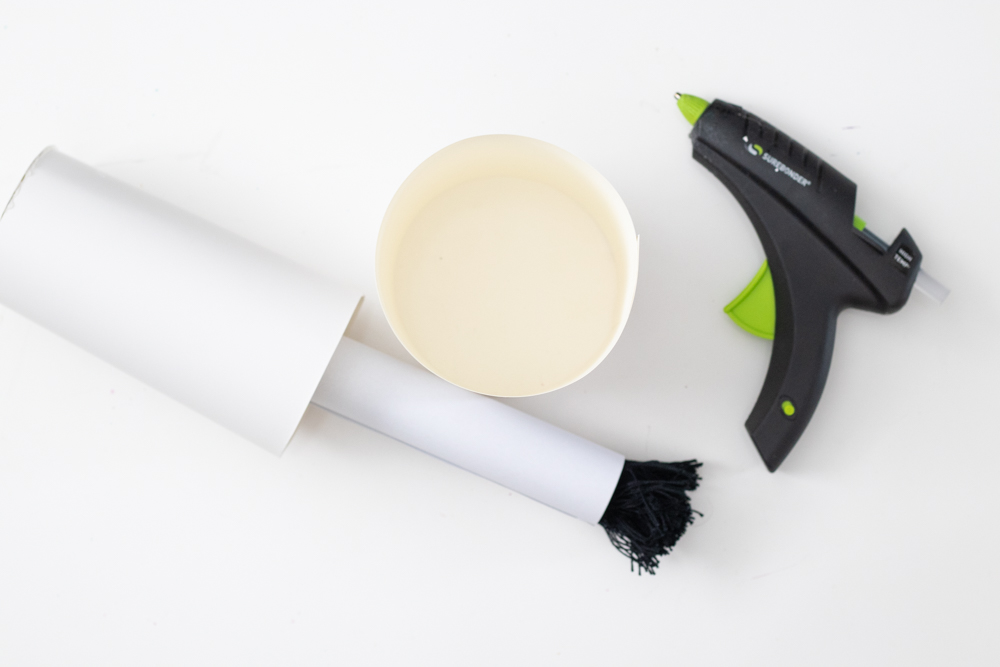 Step 9: Lastly, make the nail polish top. Cut a strip of leftover posterboard about 8 inches wide. Roll and glue to create a very thick roll. Generously glue two sides of the bottom to a headband. Once dry, it's ready to wear!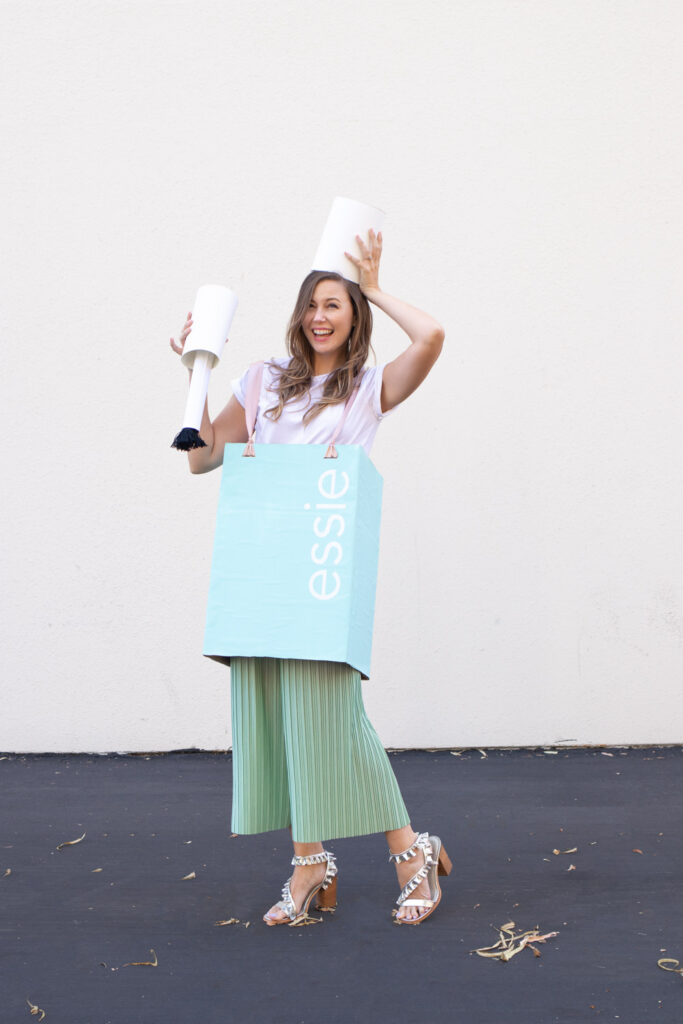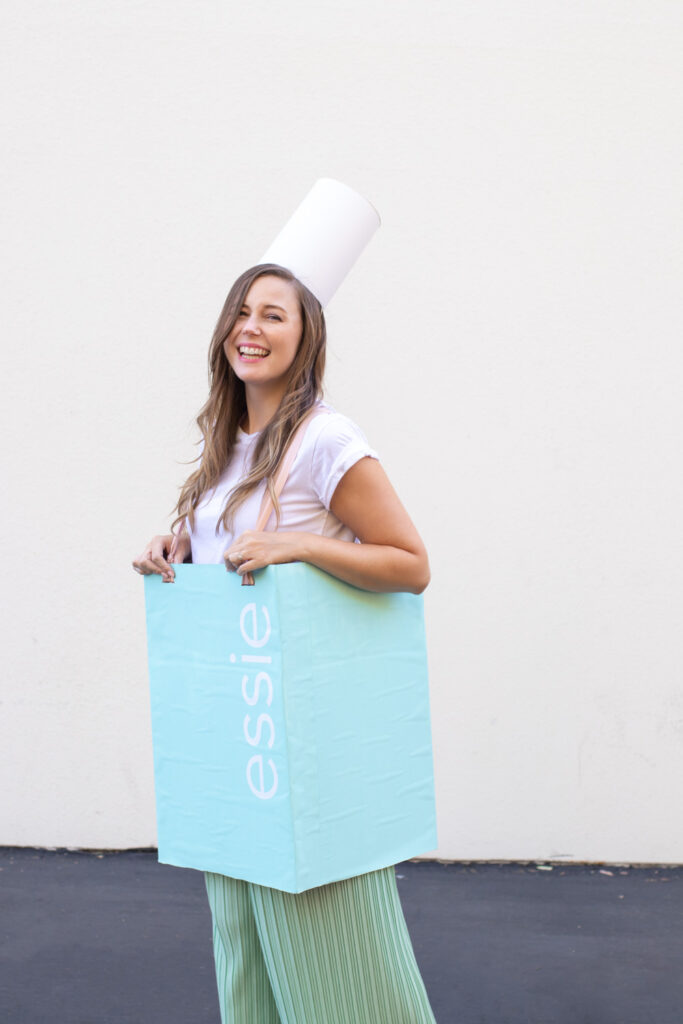 When you put all of the pieces together, you have a fun nail polish costume that any nail polish-user will immediately recognize! I had to explain to Andrew exactly what I was haha, but he understood when I showed him the bottle of Essie polish. What do you think?!
No matter how you're celebrating Halloween this year, I hope this nail polish costume can bring you a little bit of joy!