/
Coffee and Donuts Ice Cream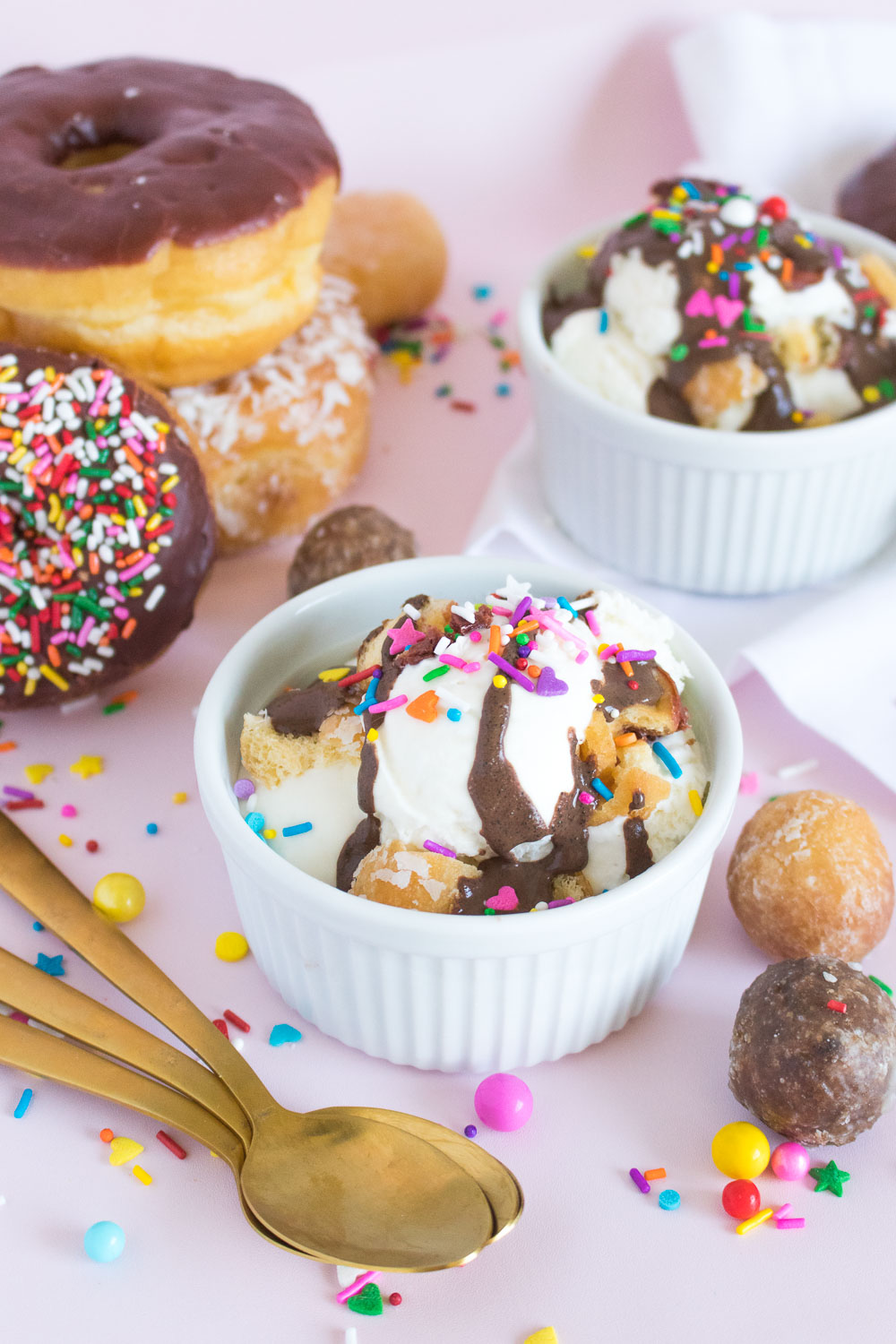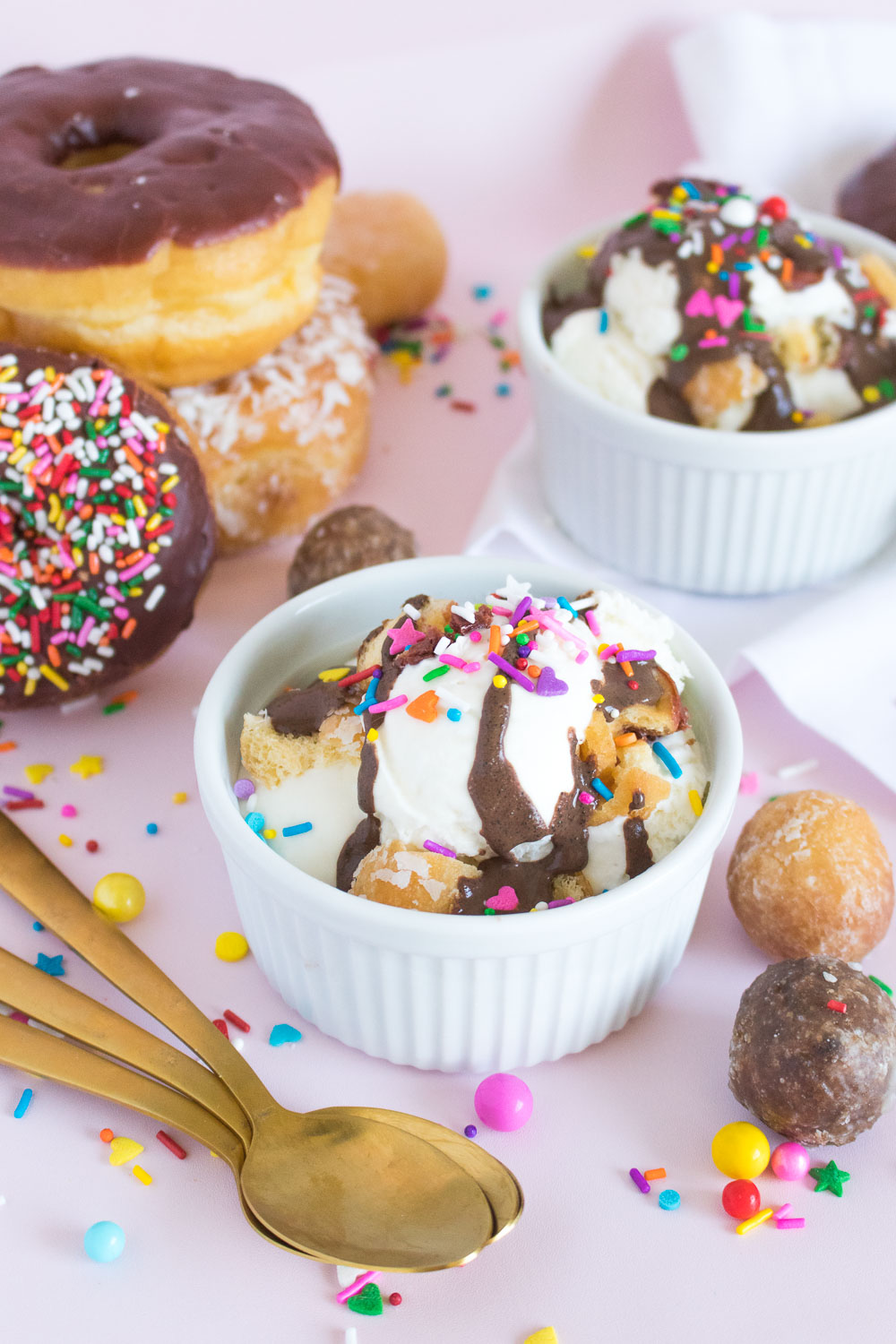 I don't think I've met an ice cream flavor I didn't like. I even tried avocado ice cream and it wasn't half bad. Could you believe someone like me didn't have an ice cream maker until a couple weeks ago?! It was sacrilegious. Luckily, Andrew surprised me by buying one and now I'm completely ruined because I'll never buy ice cream again (except maybe Ben & Jerry's). To inaugurate the new ice cream maker, I decided to make a recipe that I knew I would love…coffee and donuts ice cream!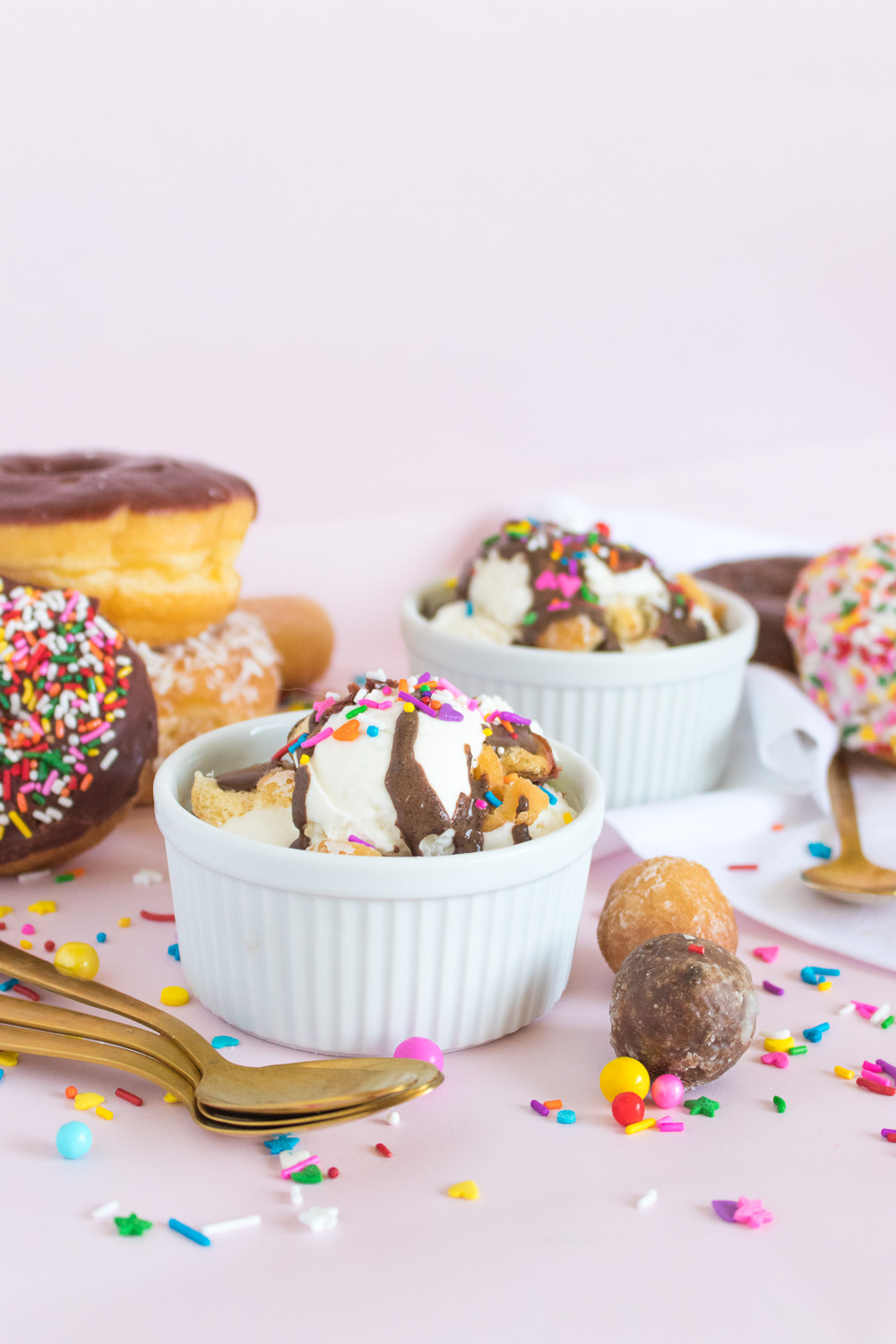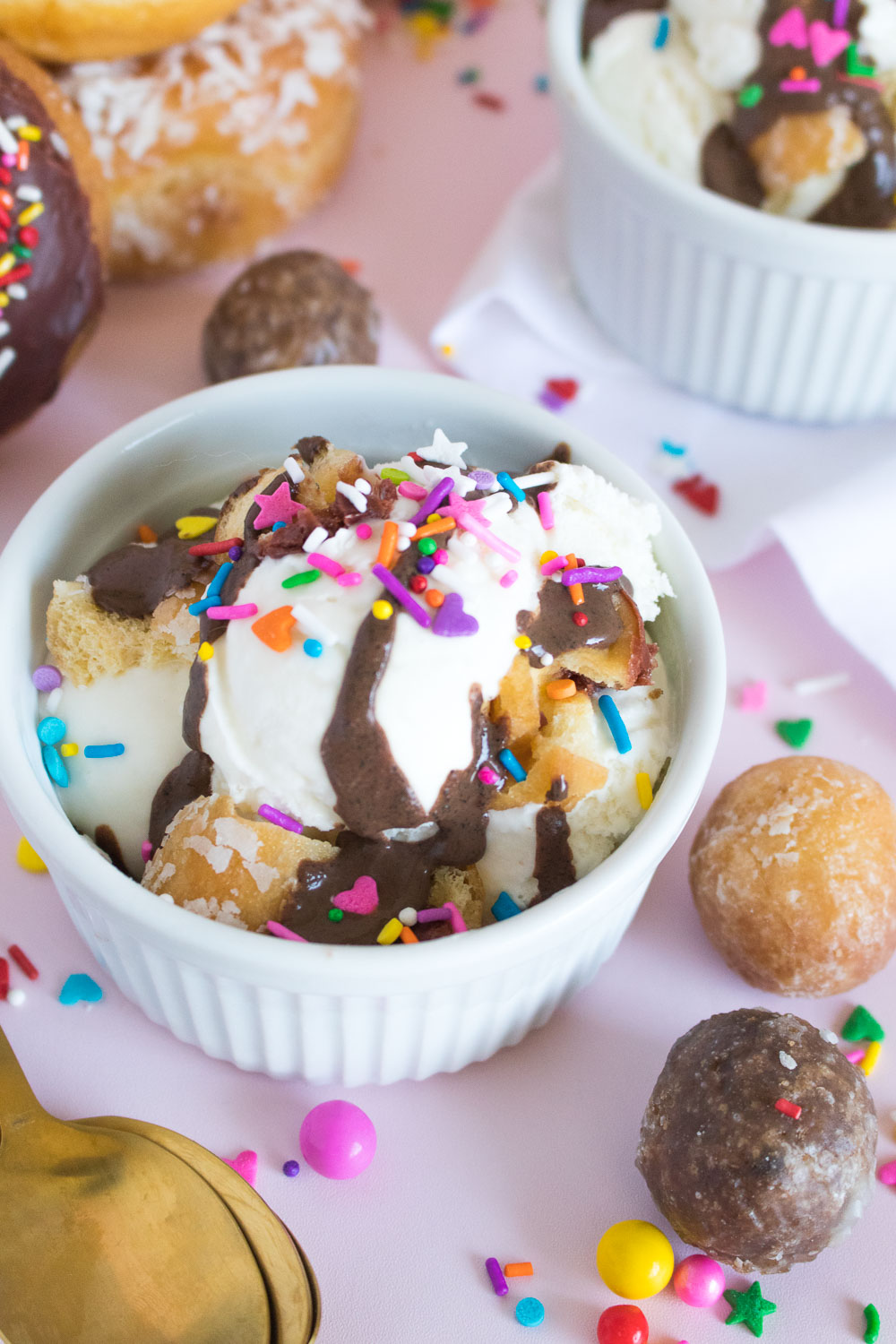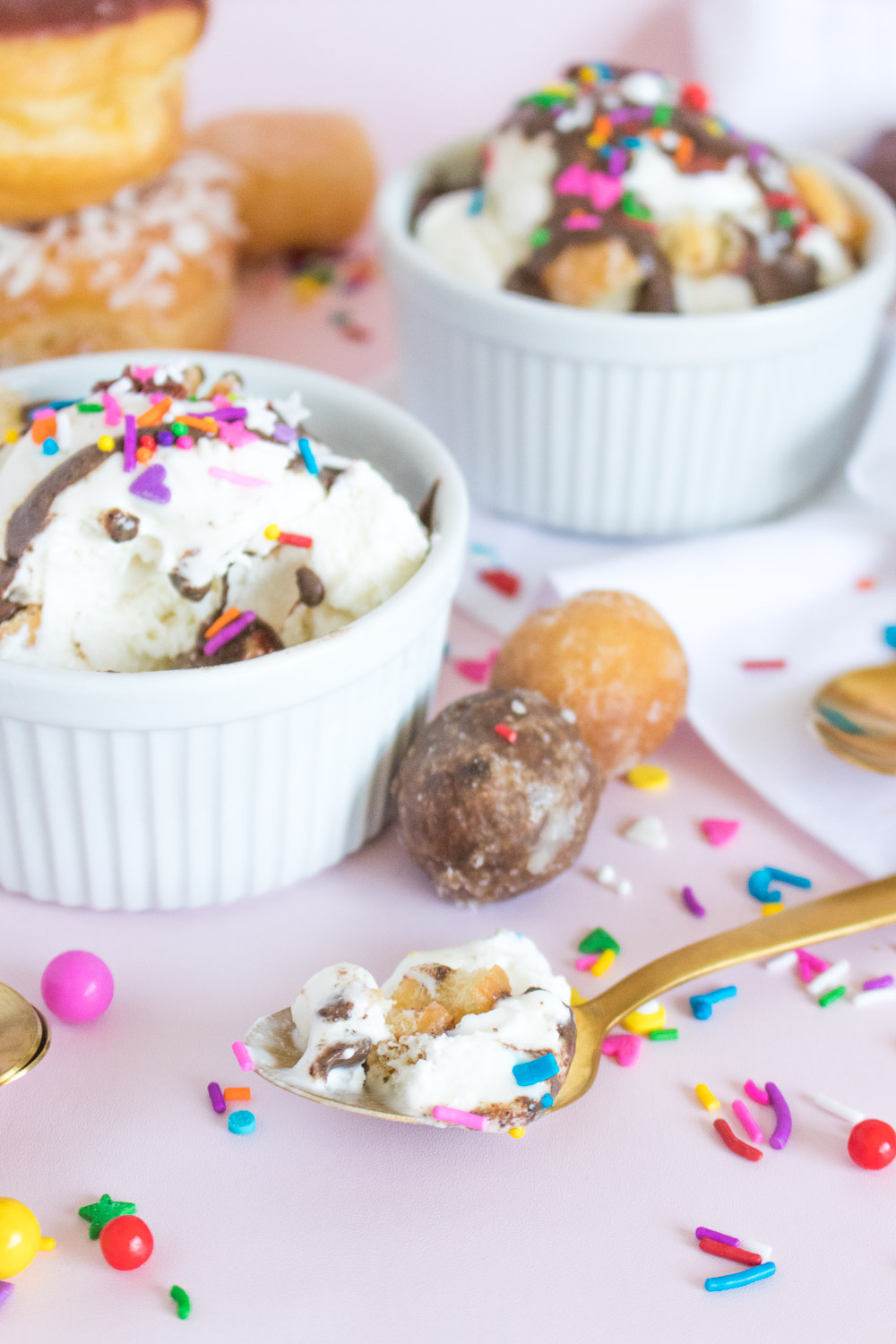 I'm pretty sure calling it coffee and donuts ice cream means I can eat it for breakfast…right? Agreed.
As you might have guessed from the title, it's ice cream with CHUNKS OF DONUT IN IT! It also has ribbons of chocolate coffee ganache that you can use as a syrup topping, which I highly recommend. For good measure, I topped it with some of my new Sweetolpolita sprinkles. How cute are they?!
Scroll down for the full recipe card! ??
Homemade ice cream is dreamy and extra creamy. Plus, it's nice to know what's actually in the food you're eating. Granted, it's certainly not healthy, but why would anyone want to eat "healthy" ice cream?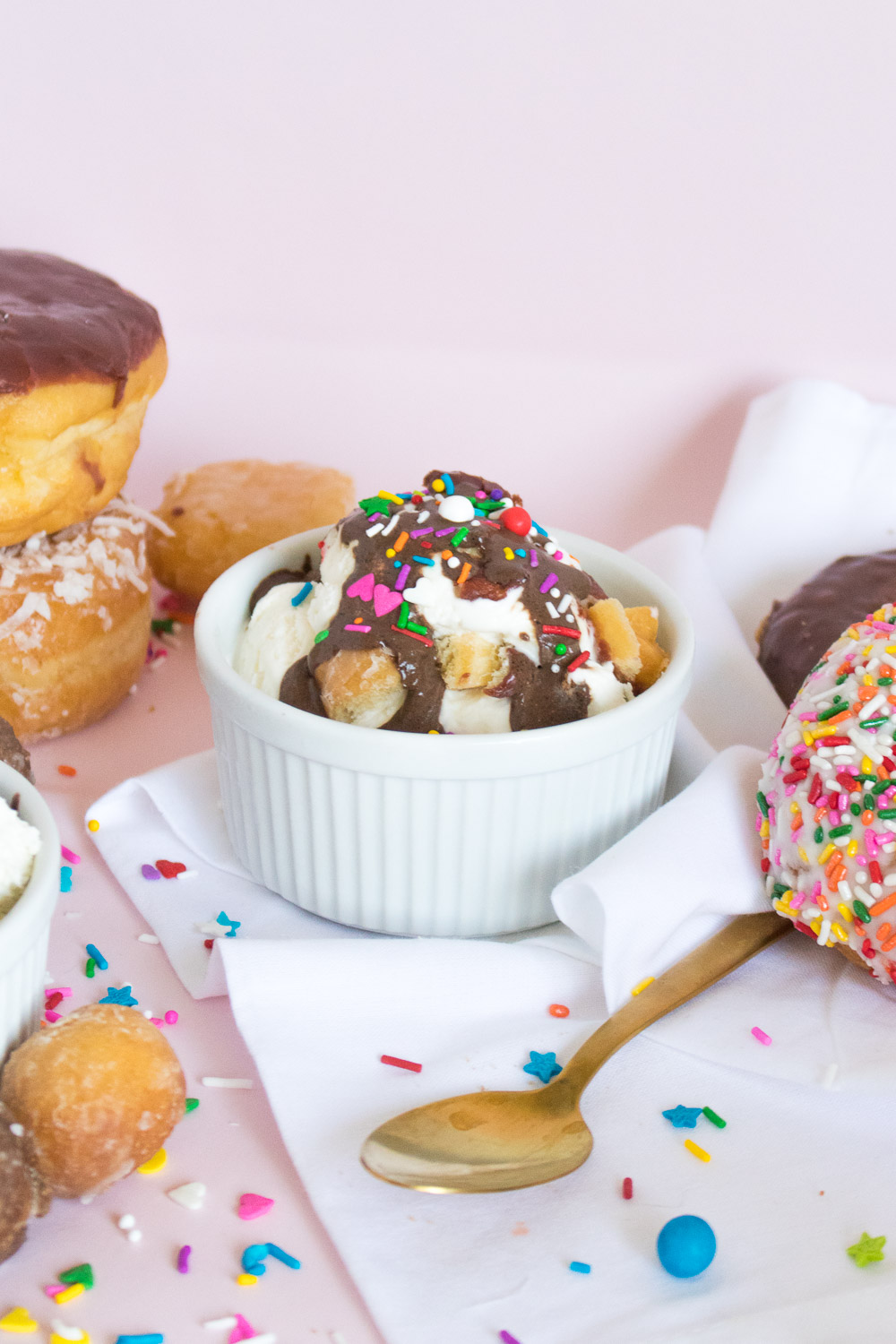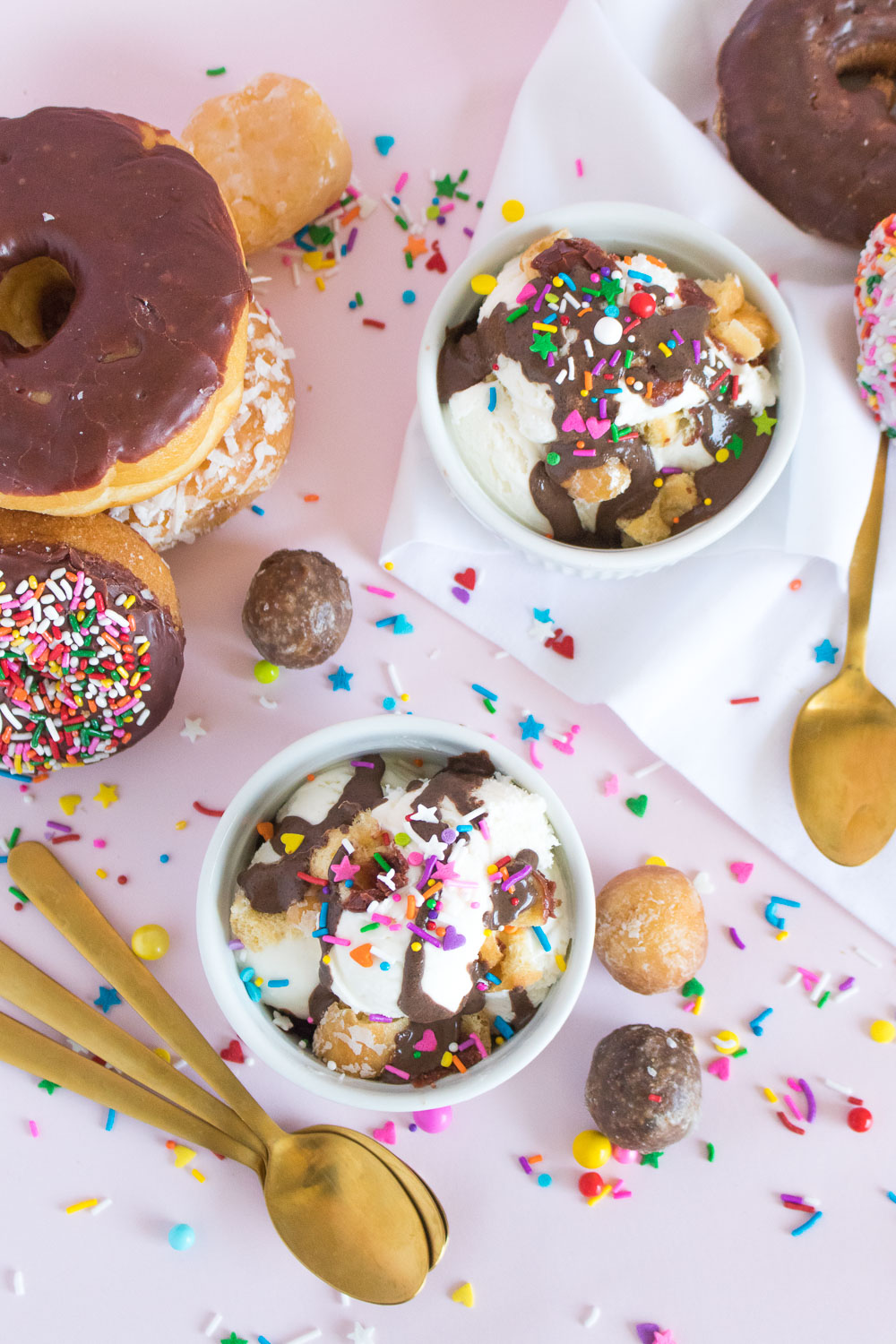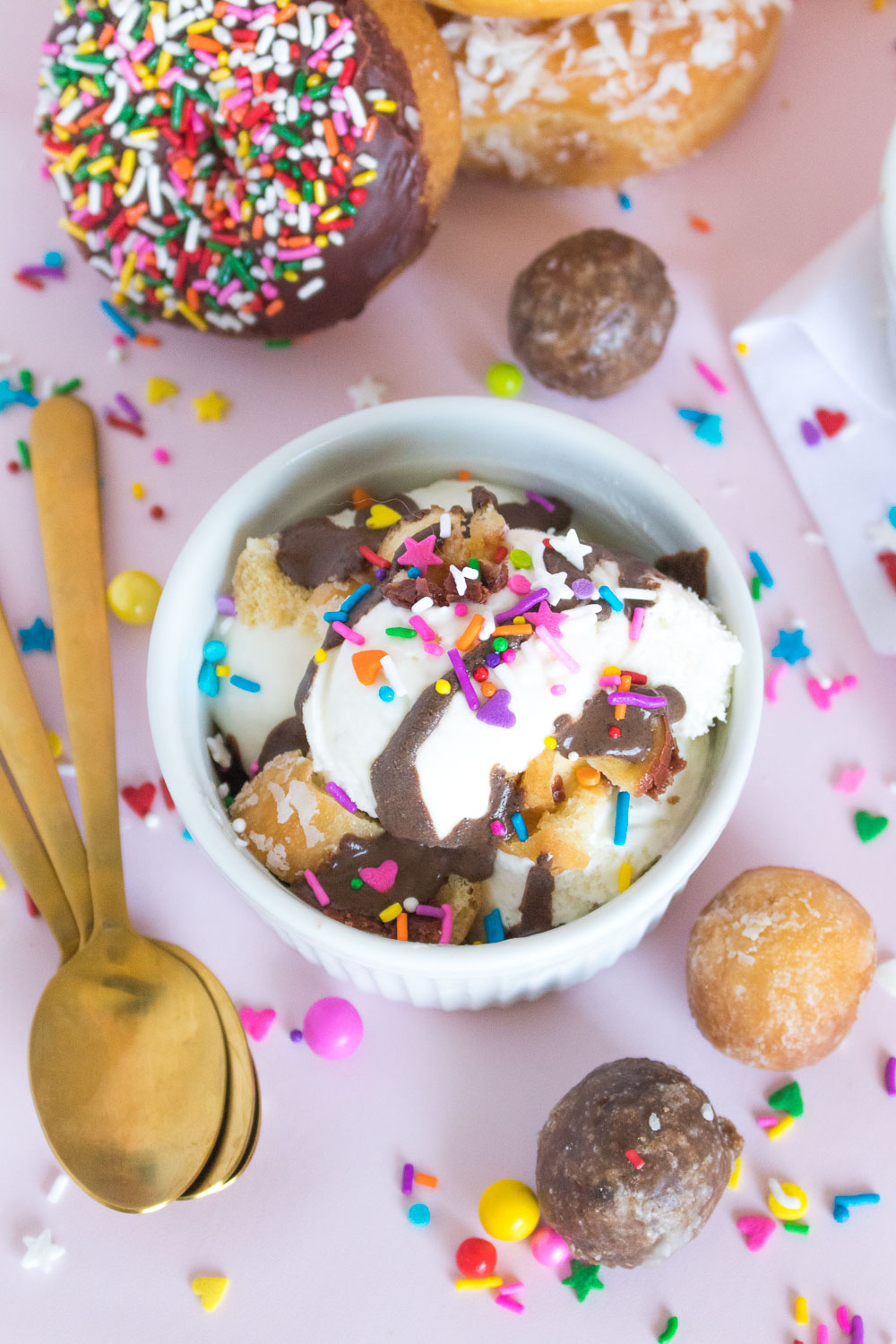 I'm sure this ice cream maker is going to get a TON of use this summer. Even basic vanilla ice cream tastes heavenly. Plus, I have a lot of extra coffee ganache to use as a syrup on future bowls of vanilla ice cream. In the meantime though, I've been enjoying the leftovers from my coffee and donuts ice cream. It combines two of my favorite things in the world, so I'm pretty sure this tops the charts of my favorite recipes here on the blog.
If you like donuts and you like ice cream and you like chocolate, you're in for a treat.
My ice cream maker churned for about 45 minutes, and the ice cream was perfect. Then I added the toppings in layers as I moved the ice cream to a freezer-safe container. For best scooping results, the ice cream should freeze for a few hours before eating, but it's deliciously smooth and light right out of the ice cream maker, so feel free to dive in.
Enjoy!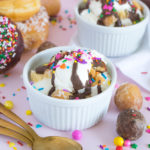 Coffee and Donuts Ice Cream
2017-07-03 15:10:19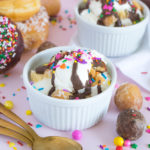 Smooth, rich homemade vanilla ice cream swirled with coffee ganache and chunks of fresh donuts
For the vanilla ice cream
6 cups heavy whipping cream
3 cups milk (low fat or whole)
1 tbsp high quality vanilla extract
1 tbsp lemon juice
3 cups sugar
For the ganache and toppings
2 tbsp instant espresso powder
1/4 cup boiling water
1/2 cup heavy whipping cream
4 oz. chopped chocolate
2 chocolate glazed donuts, cut into chunks
Instructions
Combine all of the ice cream ingredients in a large bowl or pitcher and mix well
Pour the mixture into an ice cream machine, add ice and salt around the canister according to machine instructions and set aside to churn until ice cream is ready (about 45 minutes)
In the meantime, heat the cream in a small saucepan over medium heat on the stove until it barely begins to simmer
In a small bowl combine the espresso powder and boiling water and whisk until dissolved. Add the chopped chocolate and pour the hot cream over it, whisking until all ingredients are smooth. Set aside
Cut the donuts into bite sized chunks and set aside
When the ice cream has finished churning, use a spatula to move some of it to a freezer-safe container, then drizzle the ganache over the ice cream, followed by donut chunks
Repeat in layers until the container is full
Place a lid over the ice cream and freeze until ready to eat, then scoop into bowls and use remaining ganache as a syrup topping
Notes
Store in freezer for up to one week
For best scooping results, ice cream should freeze for several hours before enjoying
Club Crafted https://www.clubcrafted.com/