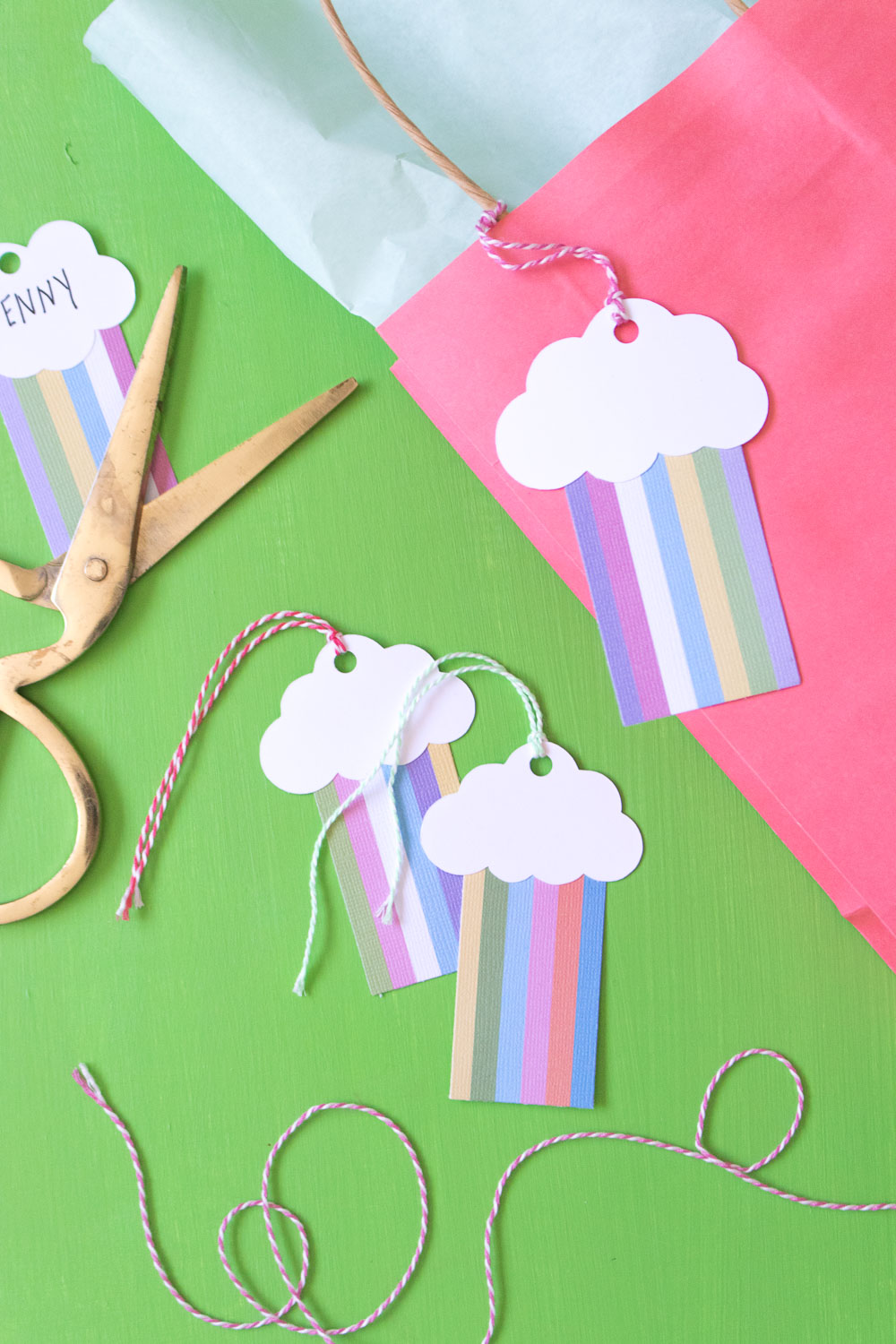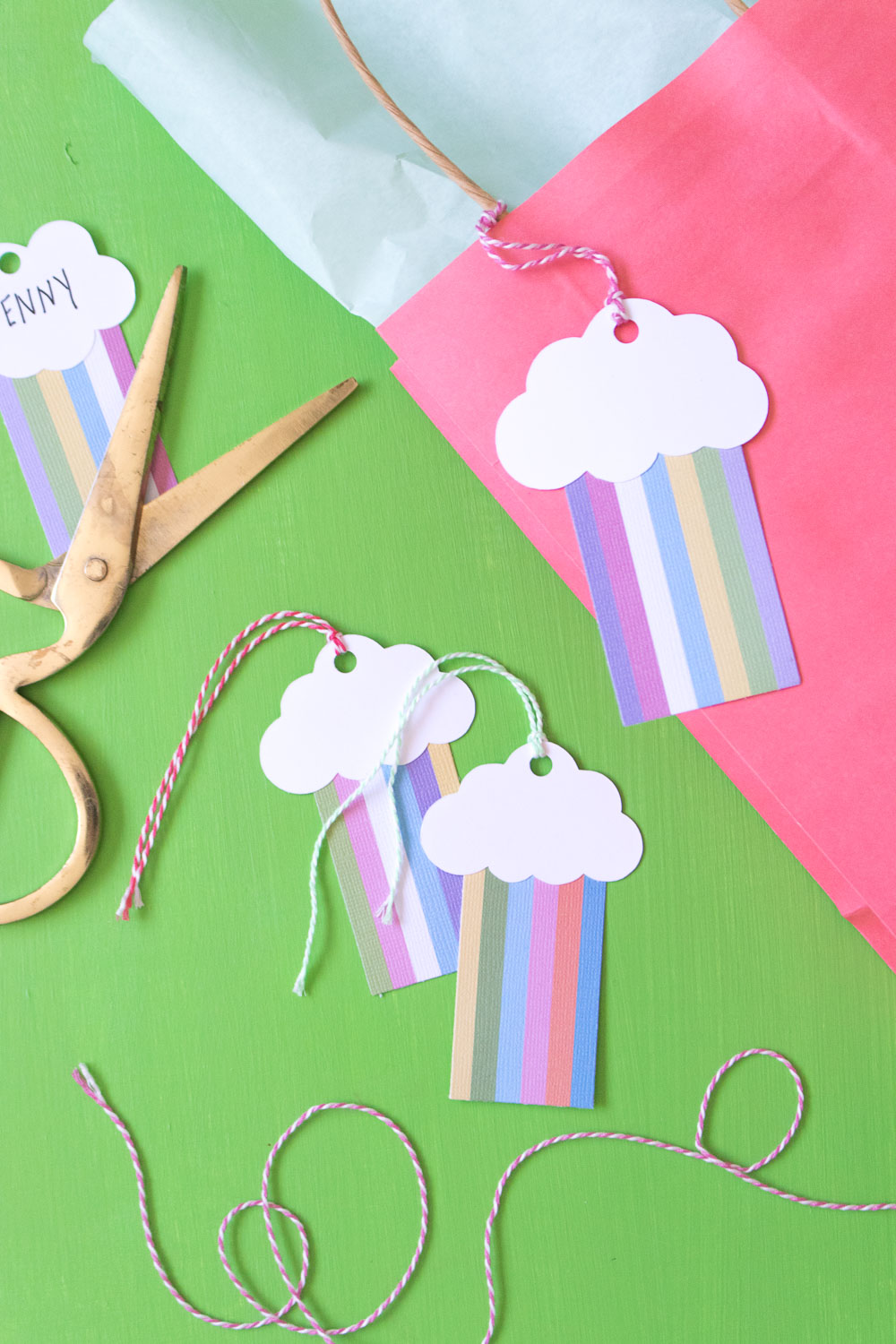 As much as I love summertime, we're in that weird lull between holidays that I don't like. It's always nice to have something to celebrate and the next thing for me will be Andrew's birthday (yay!) in August. I'm already preparing a big party by our pool, but in the meantime, I wanted to share a way to dress up any gifts you're giving this summer with these DIY rainbow gift tags! These are super simple to make and are the perfect addition to any gift, especially during this hot summer weather.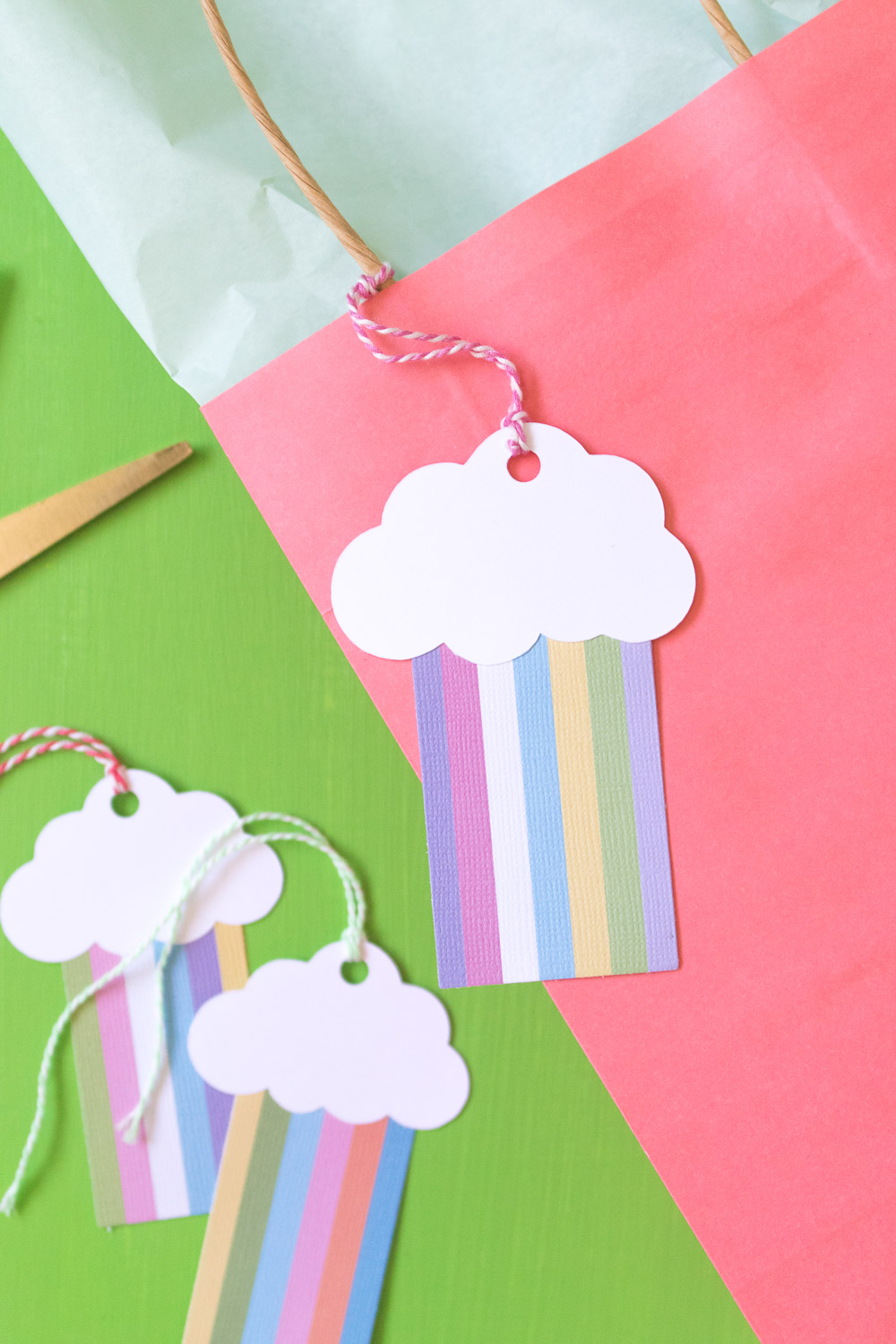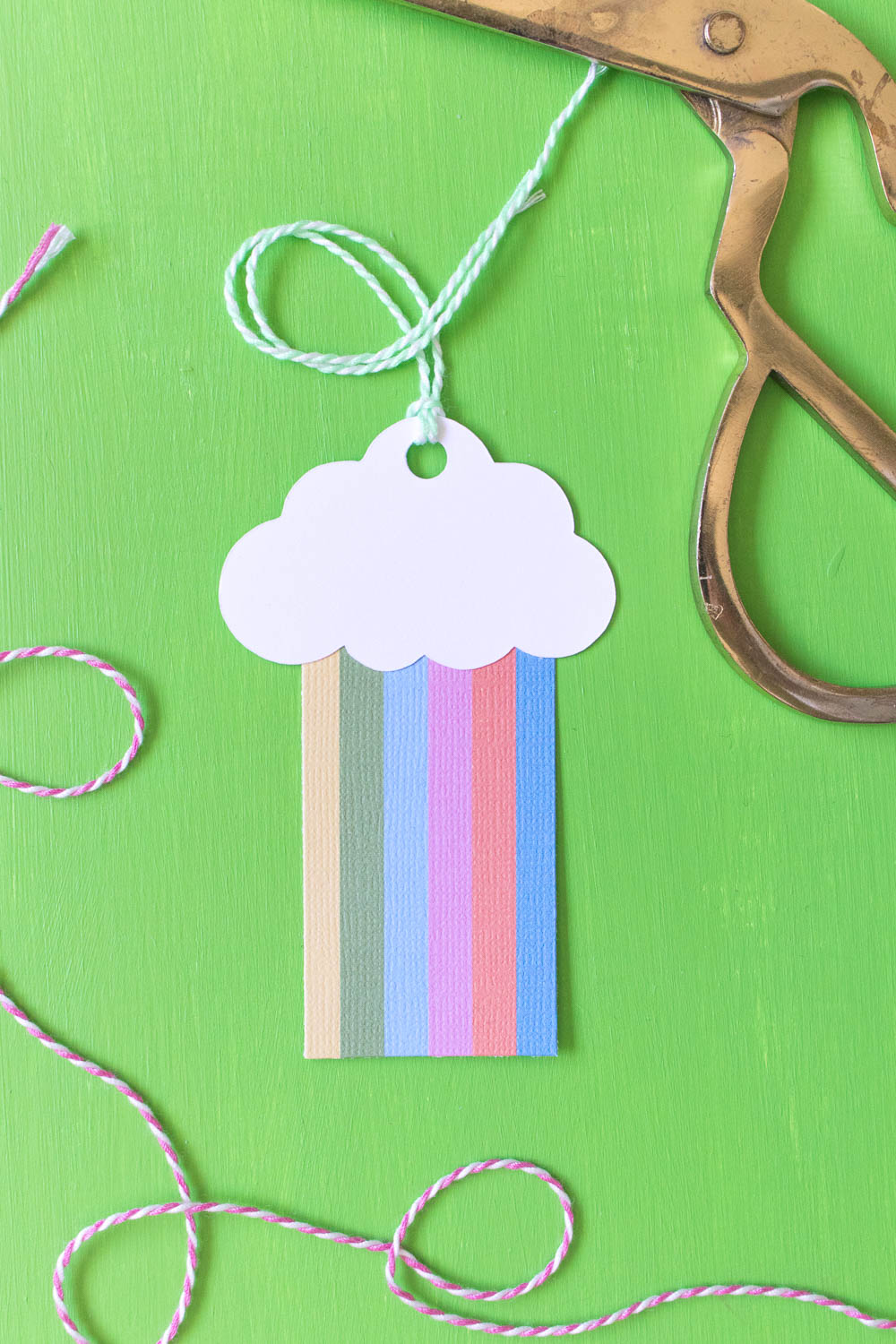 A rainbow makes everything better, right? Whip these up in a big batch and store them for a simple add-on to any gift you wrap!
Paper crafts will always have my heart. It's where all of my crafting started back in the day. I used to make all sorts of random things out of paper when I was a kid, and it's still at the heart of many of my crafts.
This gift wrap idea is sweet and simple, and I've even included a link to download cloud shapes to make it a little easier. Use any rainbow paper you can find, glue the pieces together and attach to a string to hang on any package.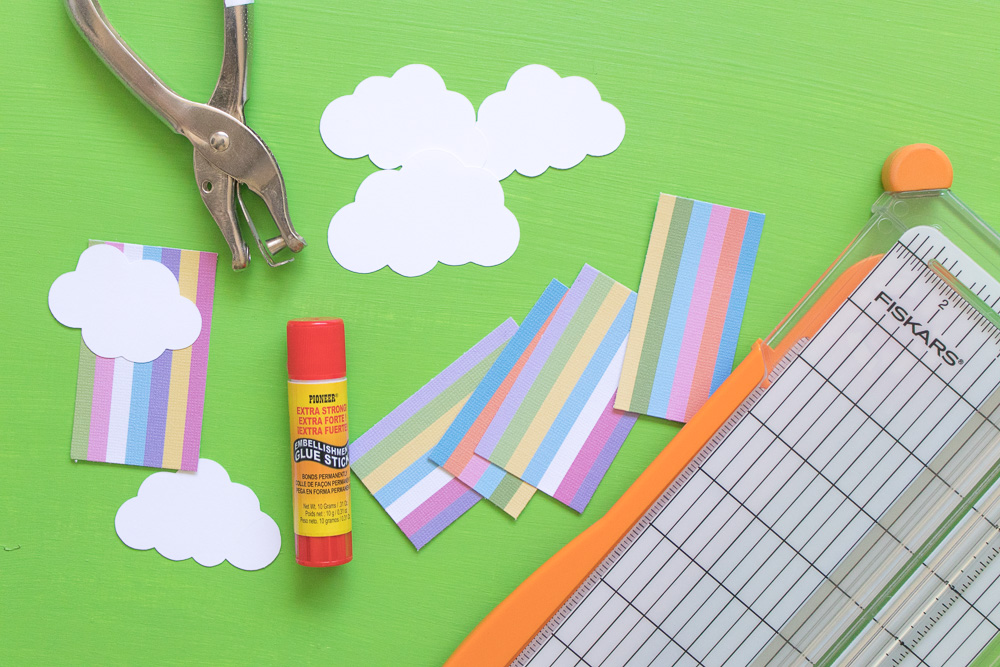 Time: 10 minutes
Supplies:
Rainbow striped paper
White cardstock paper
Scissors
Hole punch
Step 1: Cut clouds out of the white cardstock paper. You can use the template above to cut them out by hand or upload to a cutting machine like the Cricut, which I use. They should be about 2 inches wide.
Step 2: Use scissors or a paper cutter to cut the striped rainbow paper into strips, about 1-1/2 inches wide and 3 inches long. They should be proportionate to the clouds.
Step 3: With the glue stick, glue the rainbow paper to the back of the clouds, positioned in the middle.
Step 4: Punch a hole in the top of the cloud and thread string (such as baker's twine, pictured here) through the hole for attaching to a gift.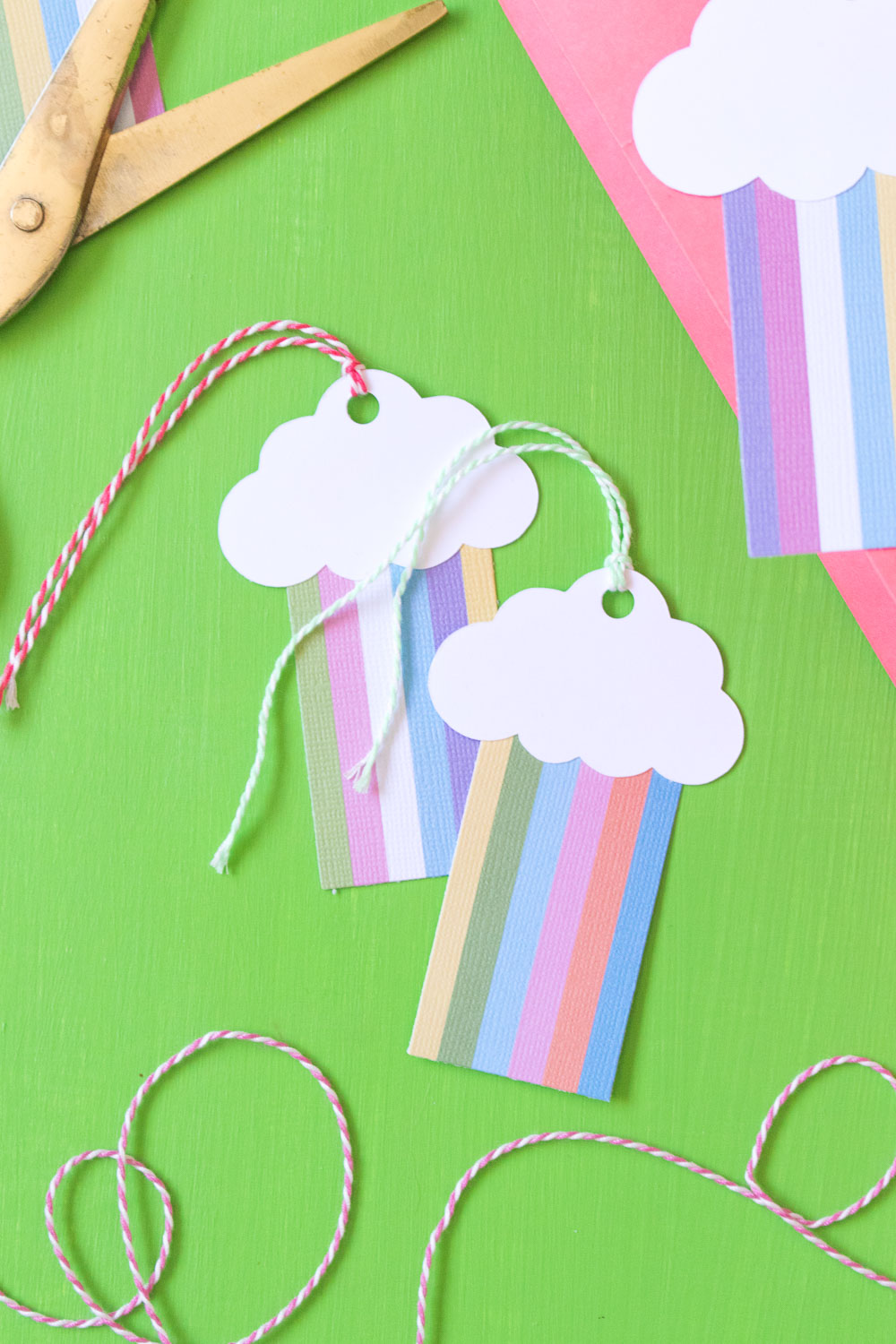 Simply write your TO or FROM on the cloud and tie the string around a bag or to the bow on a box. These are so fun for anyone, but I know my nieces would appreciate them the most. Brighten up any gift with these rainbow gift tags!
Please note this post may contain affiliate links from which I may collect a small profit if you choose to make a purchase. I only link to products that I personally use or recommend.