/
DIY Flamingo Can Cooler + Free Template!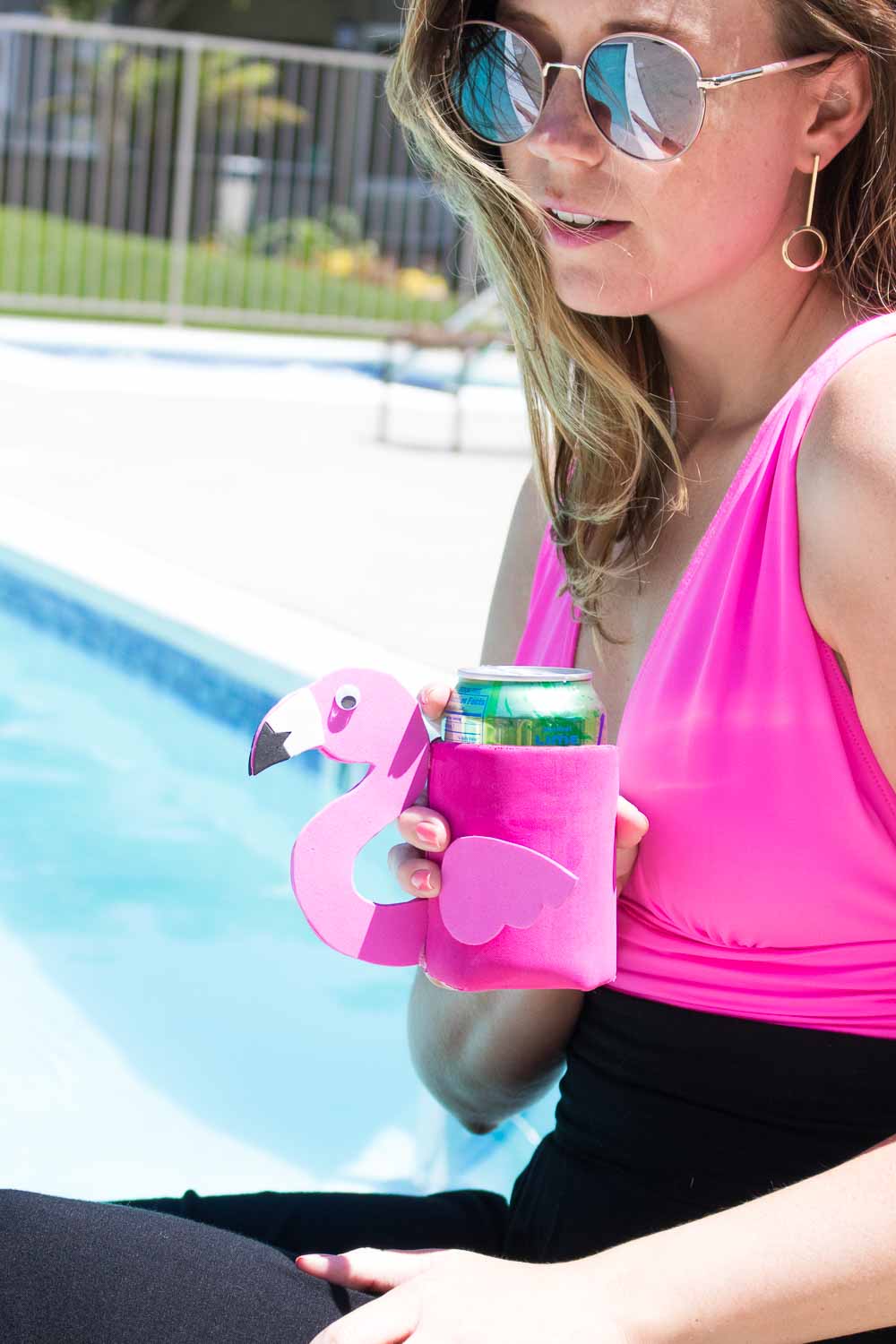 The following post is sponsored by Oriental Trading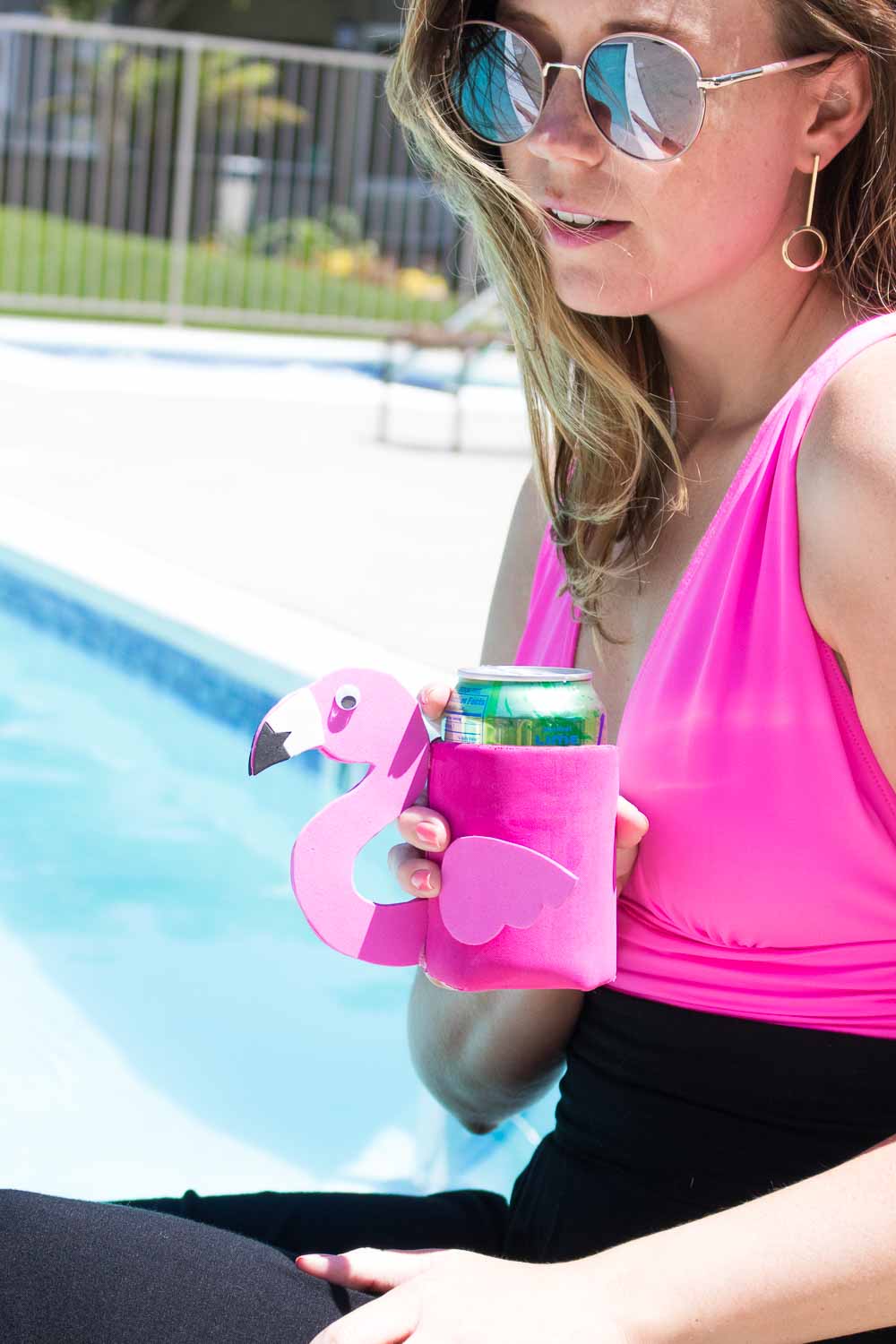 I am allllll about this flamingo trend, and I'm ready and willing to sign a petition to finally get the flamingo emoji I need to up my Instagram game. Really, where is the flamingo emoji?!?! Anyway, I couldn't' believe I hadn't shared any flamingo projects here on the blog yet, so summer seemed like the perfect time to share my DIY flamingo can cooler project with a free template for cutting out the flamingo!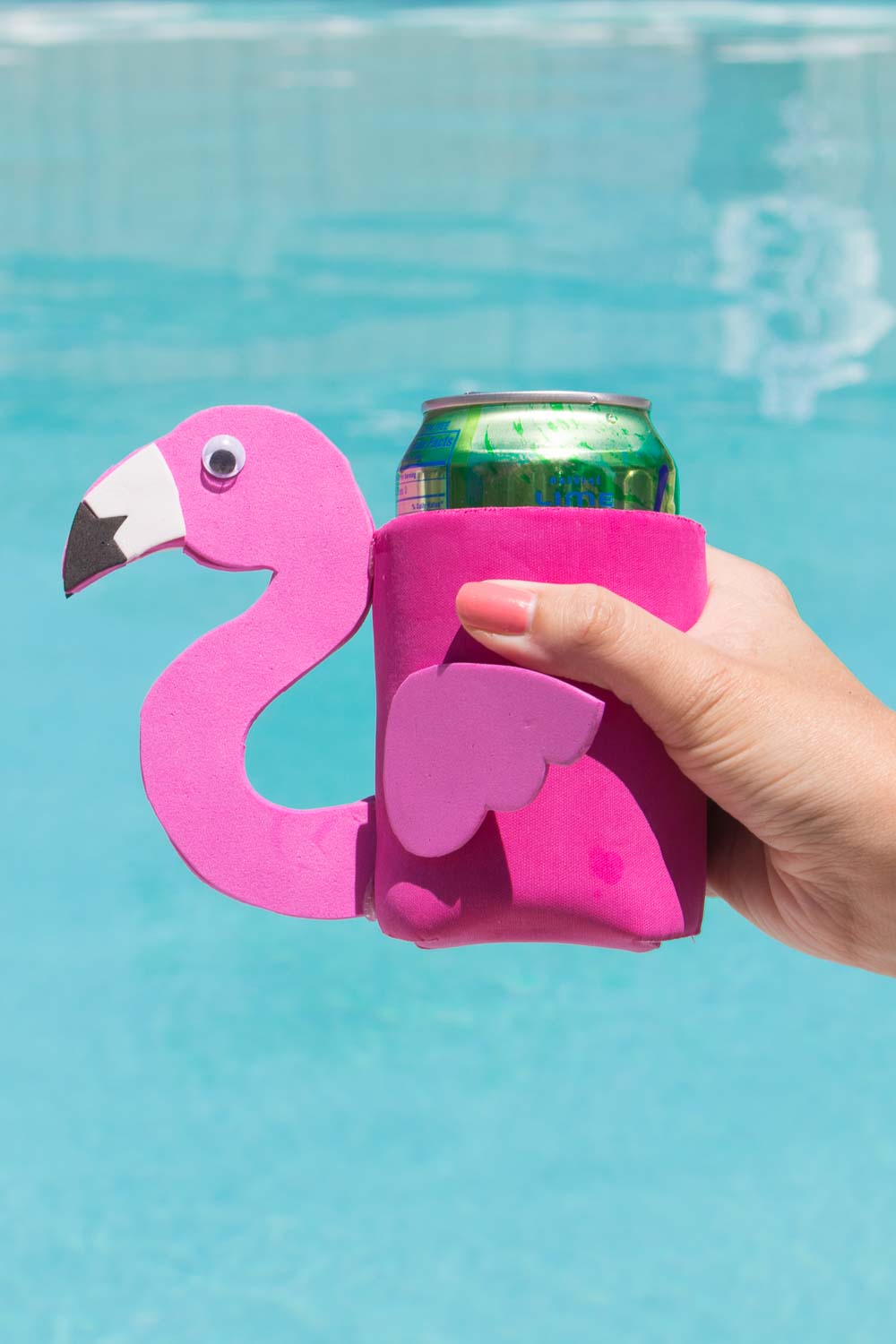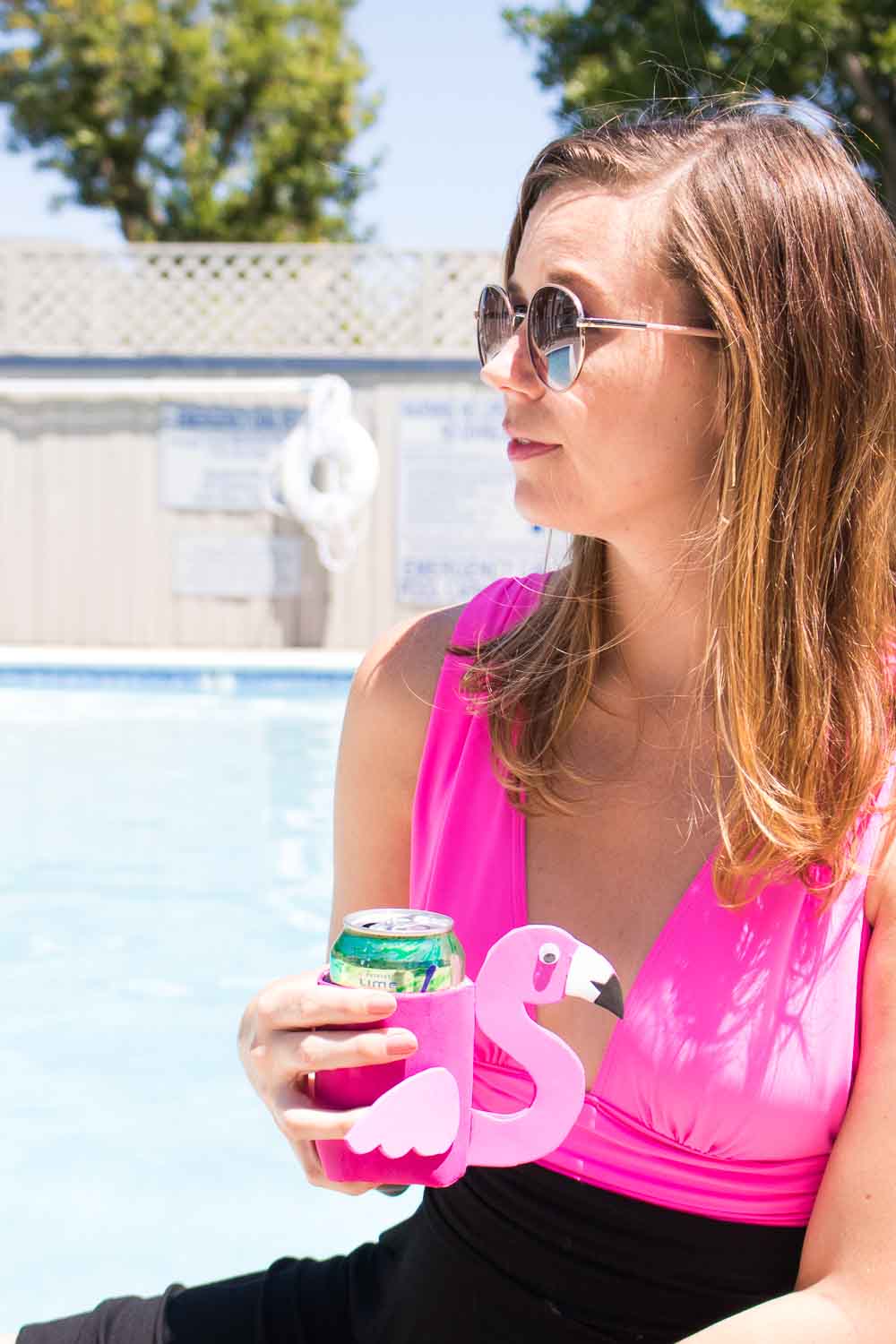 Now, you can pop your can or bottle into one of these homemade flamingo drink koozies or can coolers (whatever you want to call them) so that you don't have to wrap your hand around the cold can or bottle. It's a win, win that keeps your drink cold and your hands…err, not cold. Plus, they're fun to make, and I think they'd be really fun for a bachelorette party or themed birthday party. In fact, I'm pretty sure these will be packed for my Palm Springs vacation this summer!
I partnered with Oriental Trading today to share my flamingo can coolers because they sell all of the supplies you need to make one, including the plain can coolers so that you can paint them any custom shade of pink you want.
It took me a few tries to come up with a printable flamingo template that would look cute and not overly cartoony. I'm not a designer, after all, but I think it gets the point across. I can just picture myself kicking back on my flamingo pool float with my flamingo drink koozie!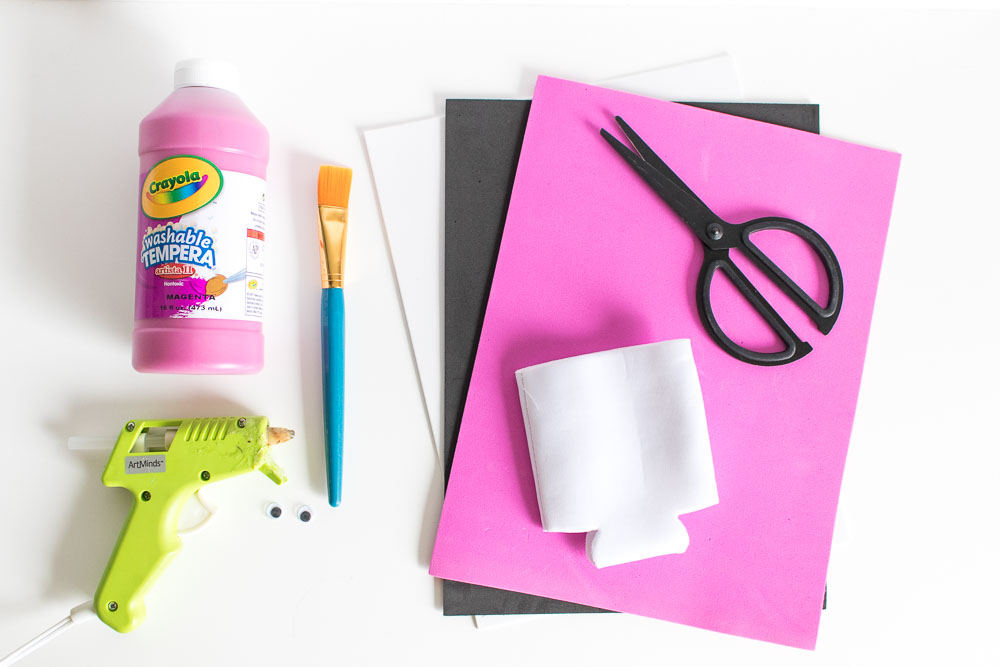 Time: 20 minutes
Supplies:
Scissors
Glue gun
Black foam sheets
White foam sheets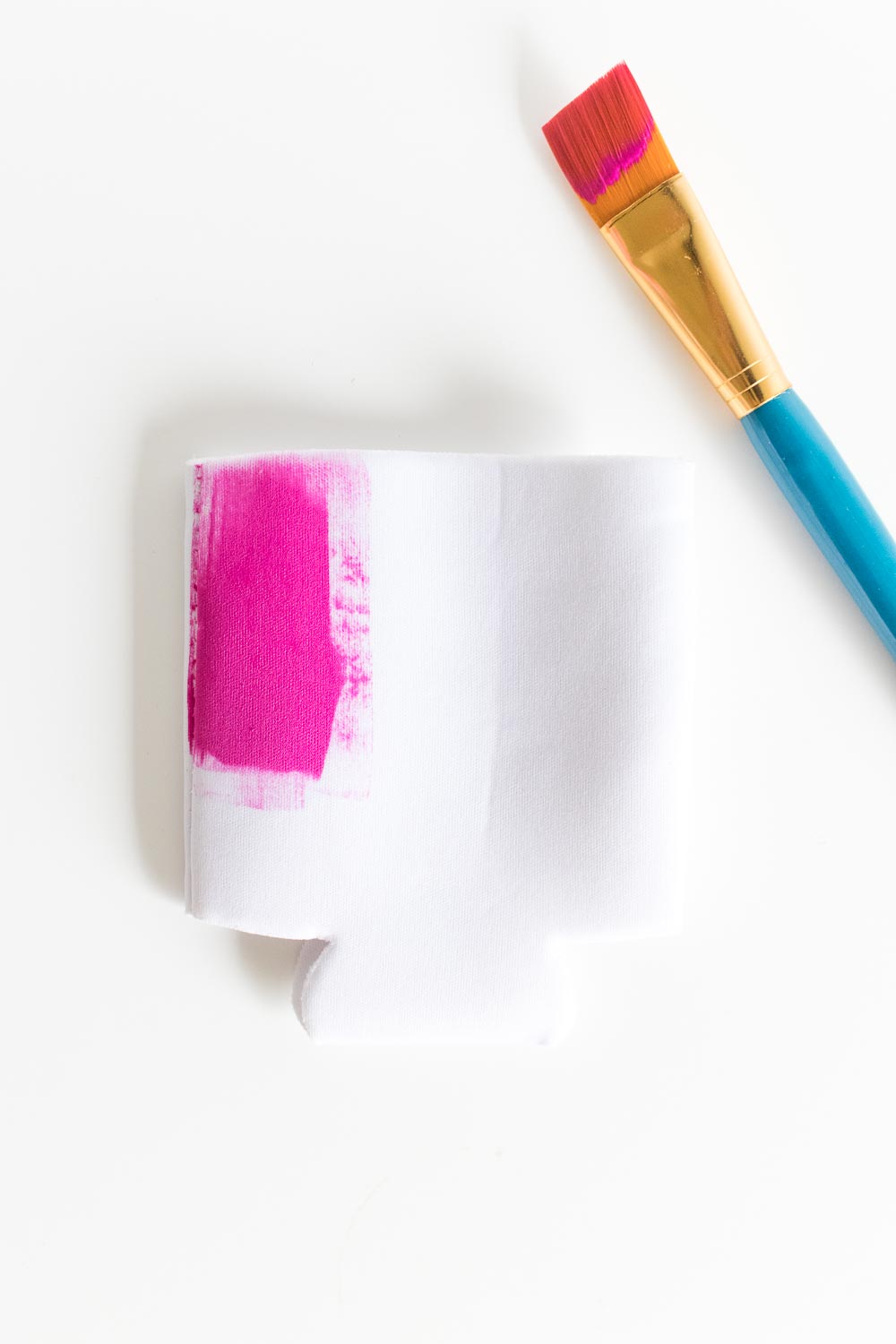 Step 1: Paint the entire can cooler pink and let dry. If desired, paint a second coat and let dry again.
Step 2: Print out the flamingo template and cut out the shapes. Use a pencil to trace the flamingo neck and wing TWICE on a piece of pink foam. Then cut out the shapes.
Step 3: Trace the pointed beak TWICE onto black foam and cut out the shapes.
Step 4: Trace the remaining section of the beak TWICE onto white foam and cut out the shapes.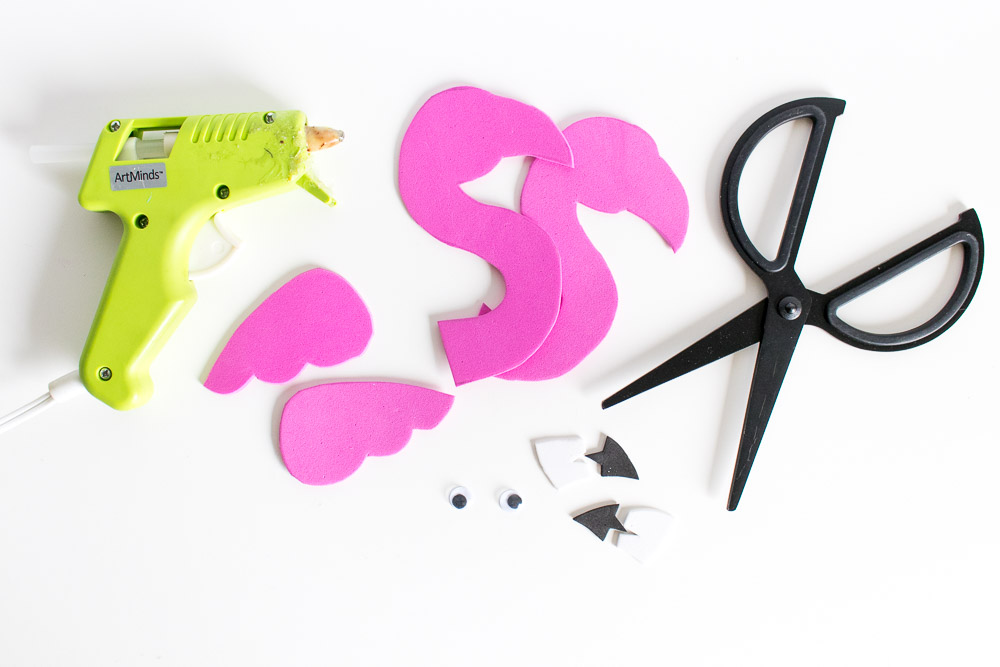 Step 5: Glue both flamingo neck pieces back to back (to thicken the piece).
Step 6: Glue the black and white pieces of the beak in place on the pink flamingo neck and repeat with the opposite side. Then glue a googly eye slightly above where the beak attached to its head on each side.
Step 8: Glue the base of the neck to the bottom portion of the painted can cooler. Where the head meets the can cooler again near the top, glue it to secure.
Step 9: Lastly, glue a wing on either side, near the front where the neck is glued.
Allow the glue a moment to dry before using!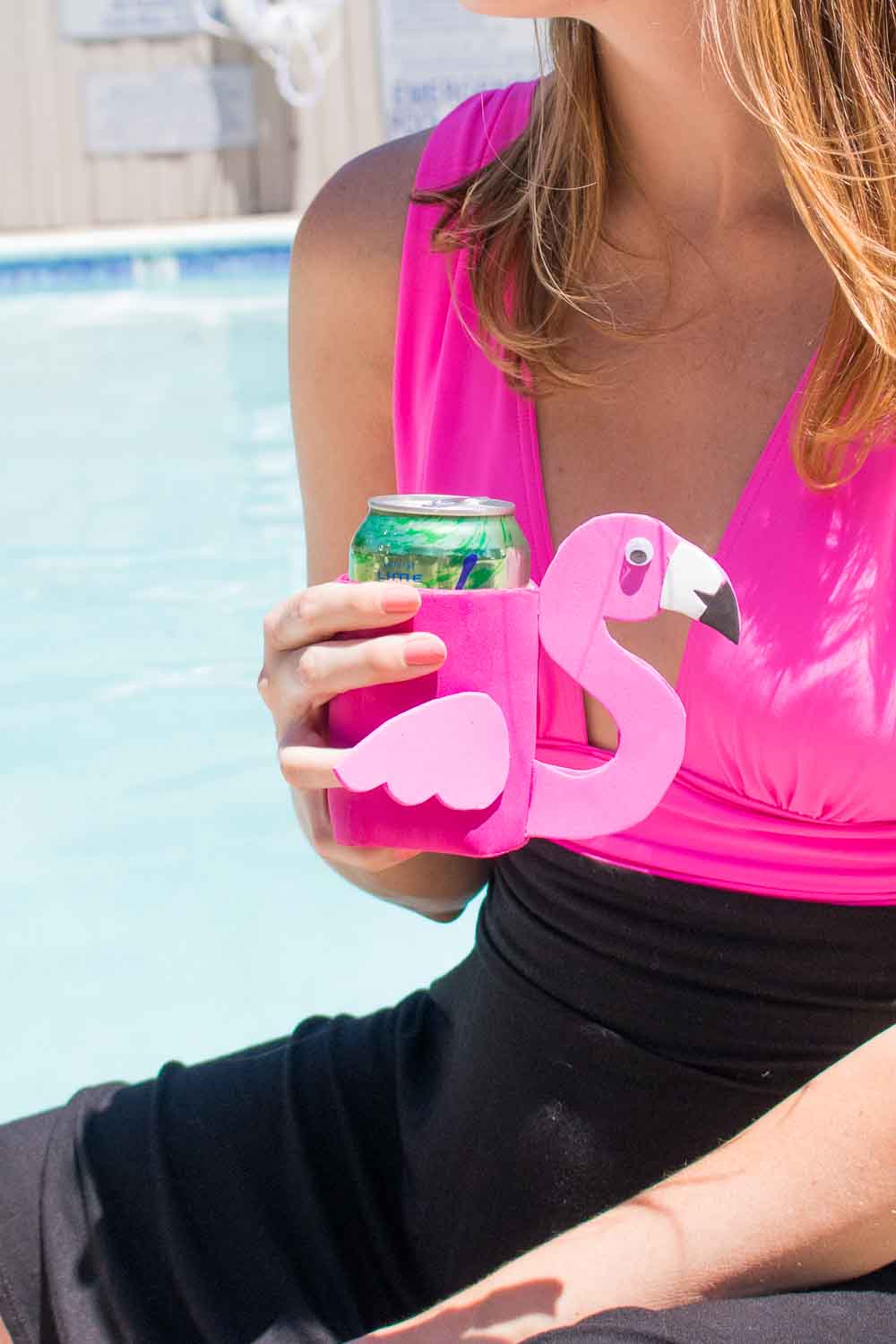 This koozie is definitely spending time poolside this summer! I cannot get enough of this flamingo trend. All that's missing is the flamingo emoji?!?!
Check out more craft ideas from Oriental Trading for crafting up a storm this summer!
Thank you to Oriental Trading for generously providing products for this post. All opinions are my own. Thanks for supporting the brands that keep Club Crafted posting!