/
DIY Easy Cheese Costume (Cheeseboard Costume)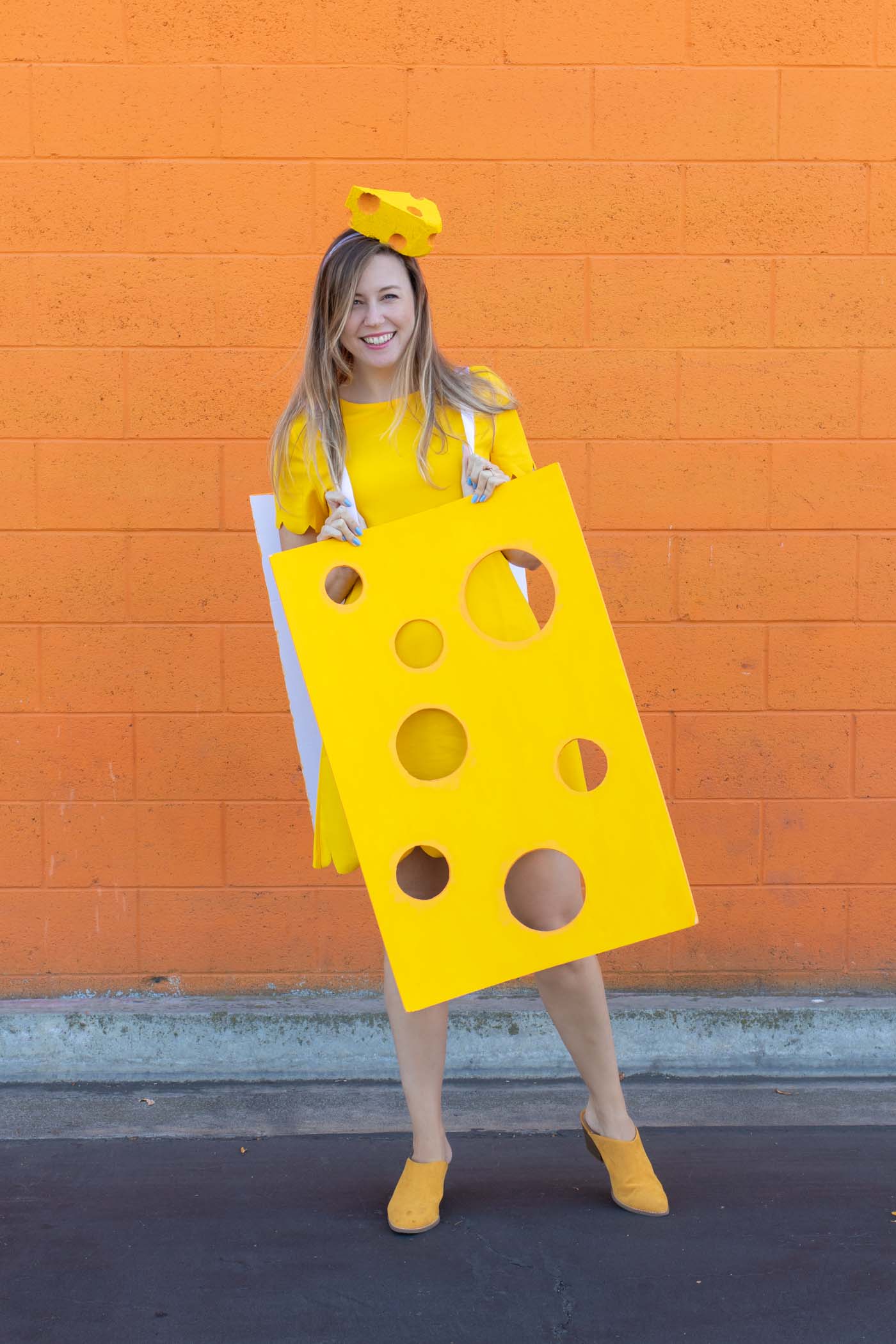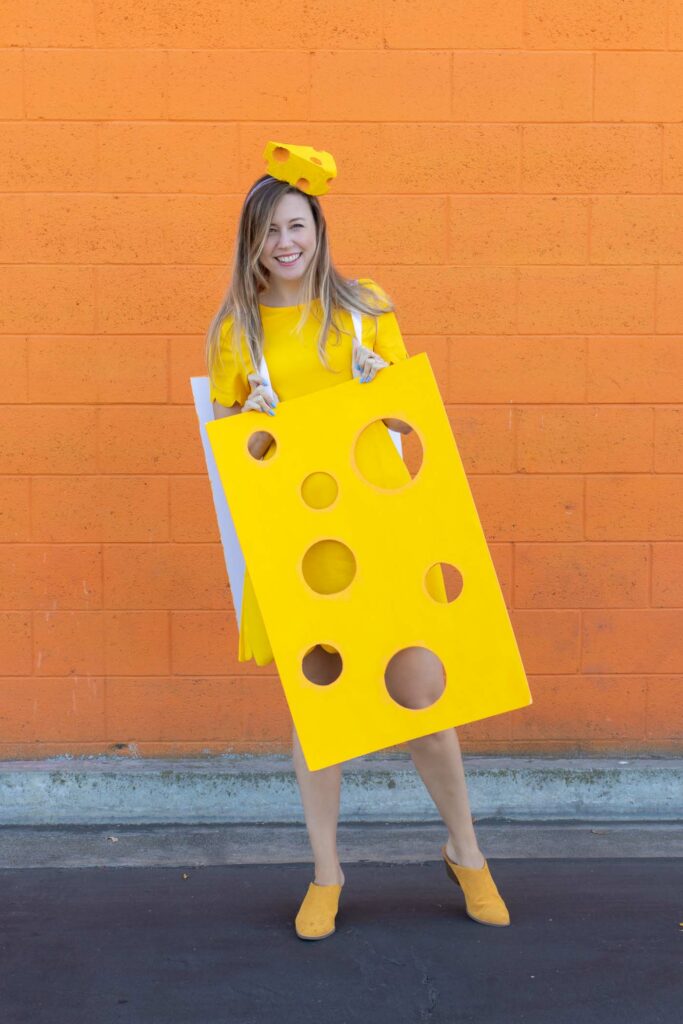 Finally, a costume to represent one of my favorite things…cheese! Although very simple, this DIY cheese costume is perfect for me. All that's missing is bread! Honestly, cheese and bread are the best foods in the world, and you'll never be able to convince me otherwise. To make this easy cheese costume a little punnier, I used poster boards so that I can call it a cheeseboard costume 😂 Maybe next year I can move up to full-on charcuterie?! If you haven't picked your Halloween costume yet, this cheesy ensemble is the perfect last-minute costume to whip up!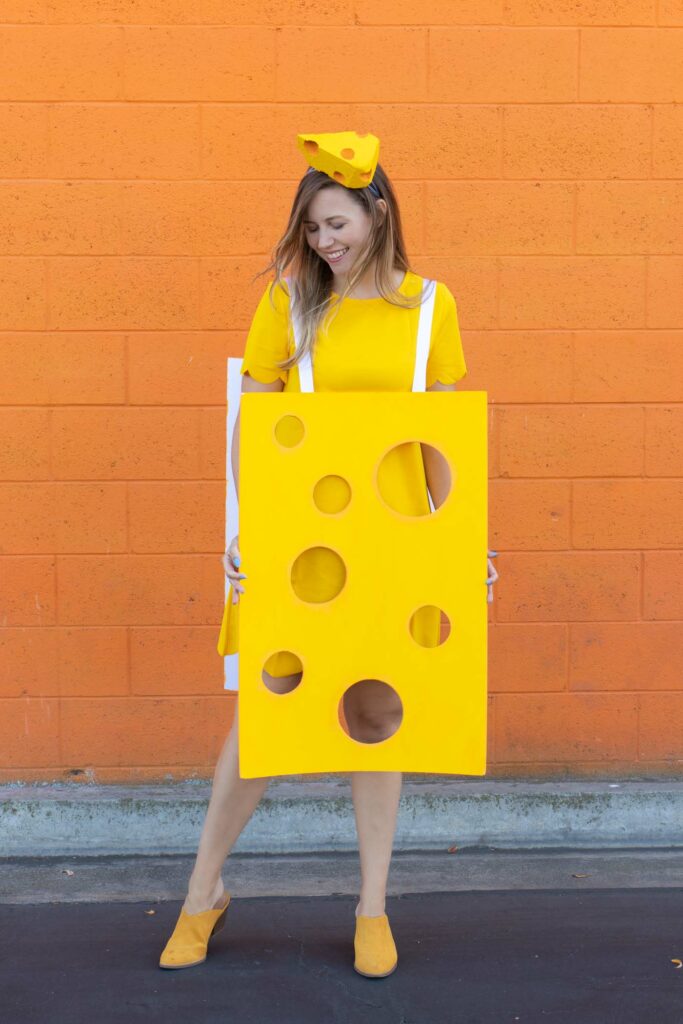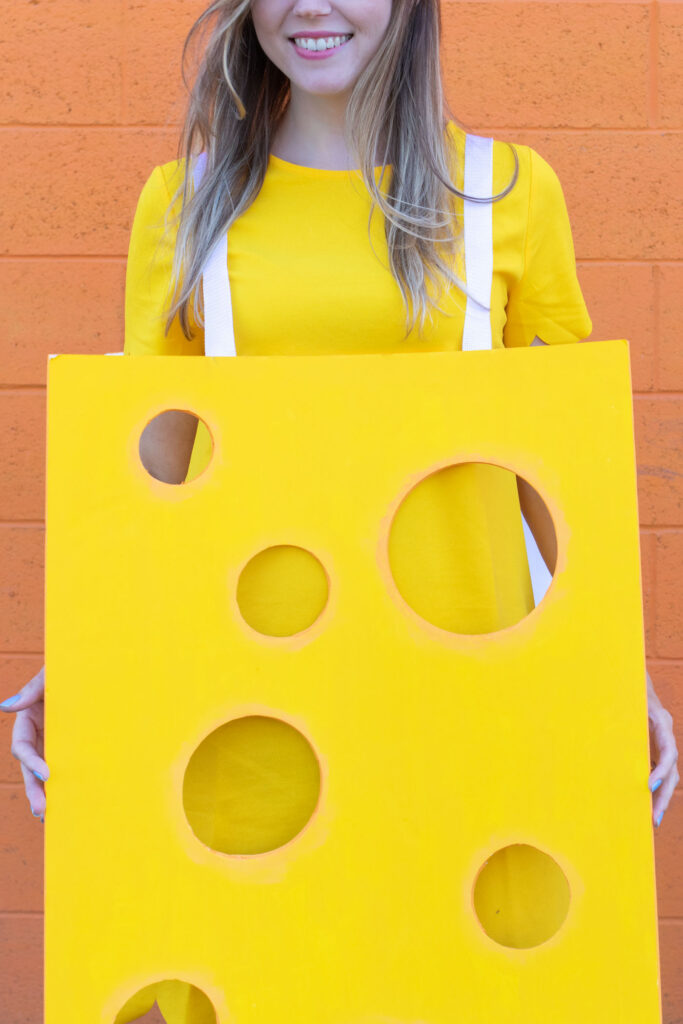 In a pinch, you can simply make the cheese boards to throw over an all-yellow outfit and head to your Halloween party! We'll be attending Halloween parties tomorrow and Saturday (the most social we've been in weeks, ha!) and I'm still debating which costume to wear to each. Maybe the cheese costume will be a good fit for tomorrow!
Beware the wind in this costume…it is poster board, after all. While outside, the wind could easily blow the pieces around.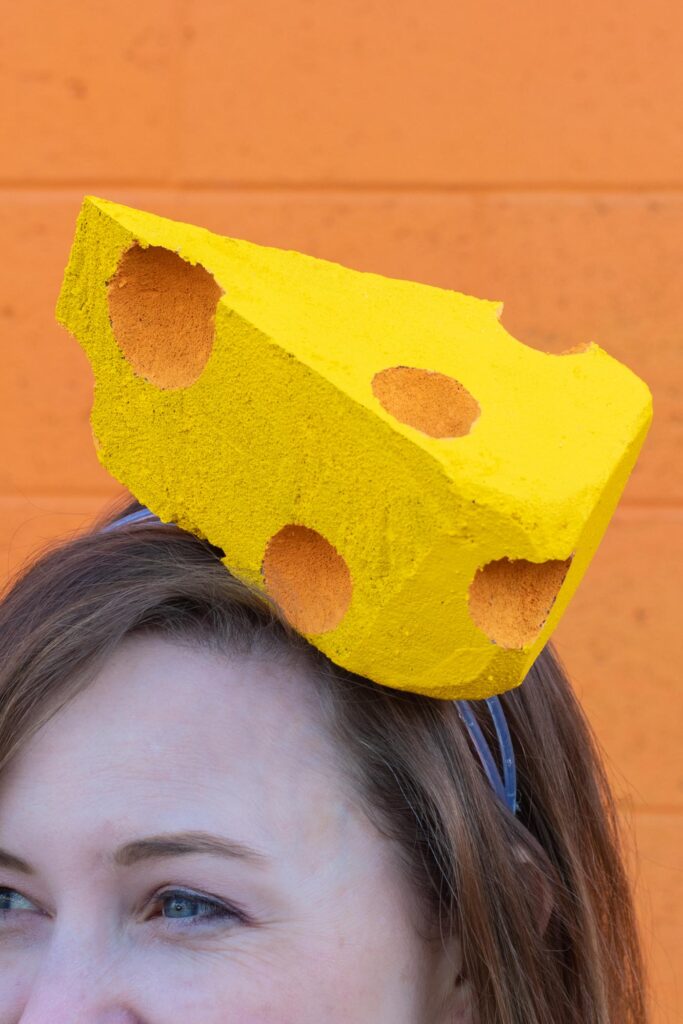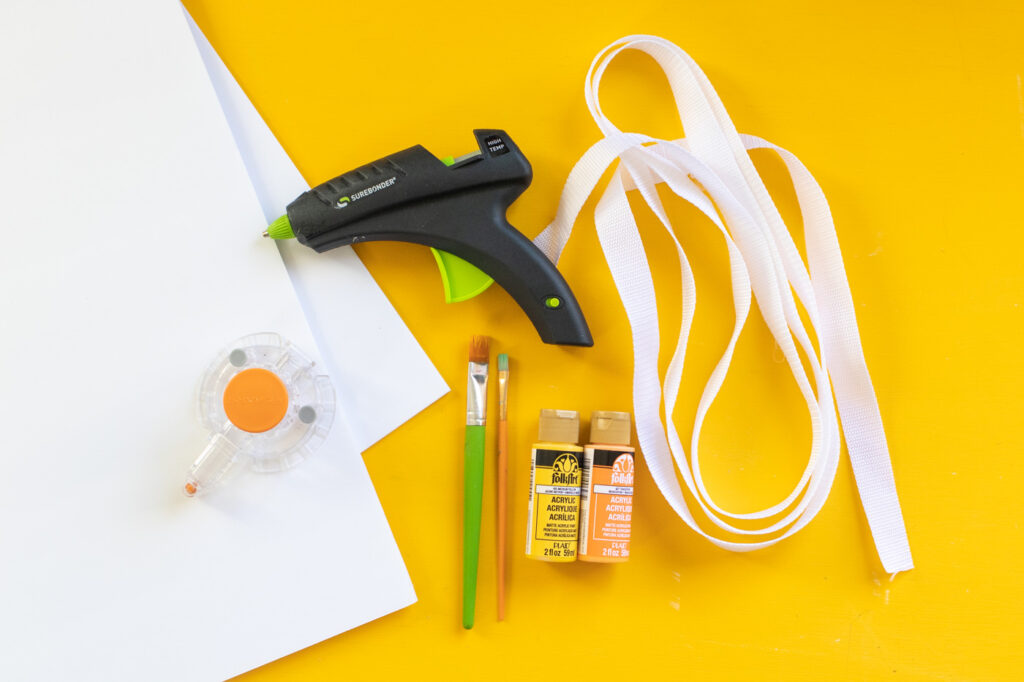 Supplies:
Yellow or orange dress or shirt/pants
2 thick poster boards
Circle cutter
Belting
Scissors
Glue gun
Yellow paint
Orange paint
Paintbrushes
Floral foam
Teaspoon and tablespoon
Headband
Craft knife or craft saw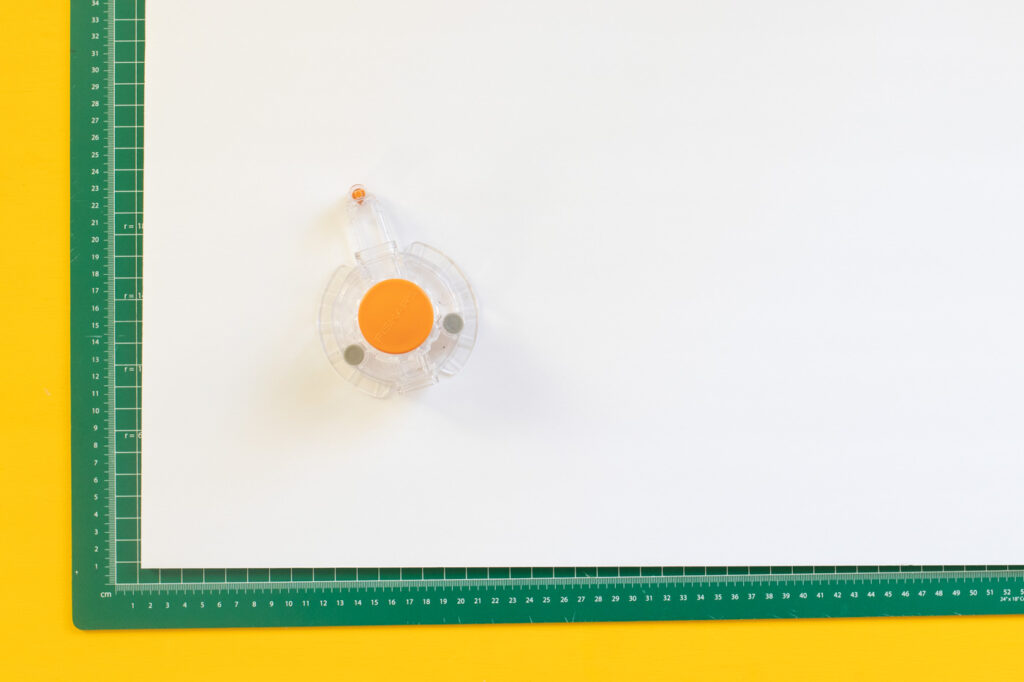 Step 1: Cut different sized circles all over each poster board. If the circle cutter does not completely cut through the board, use a craft knife to finish the circles of the cheese costume.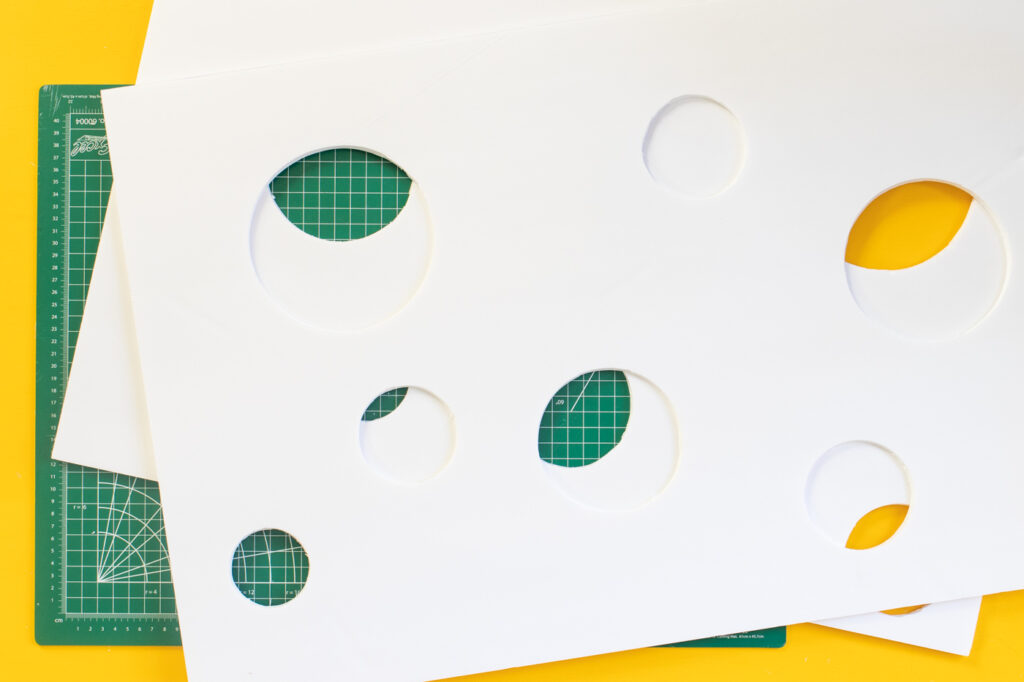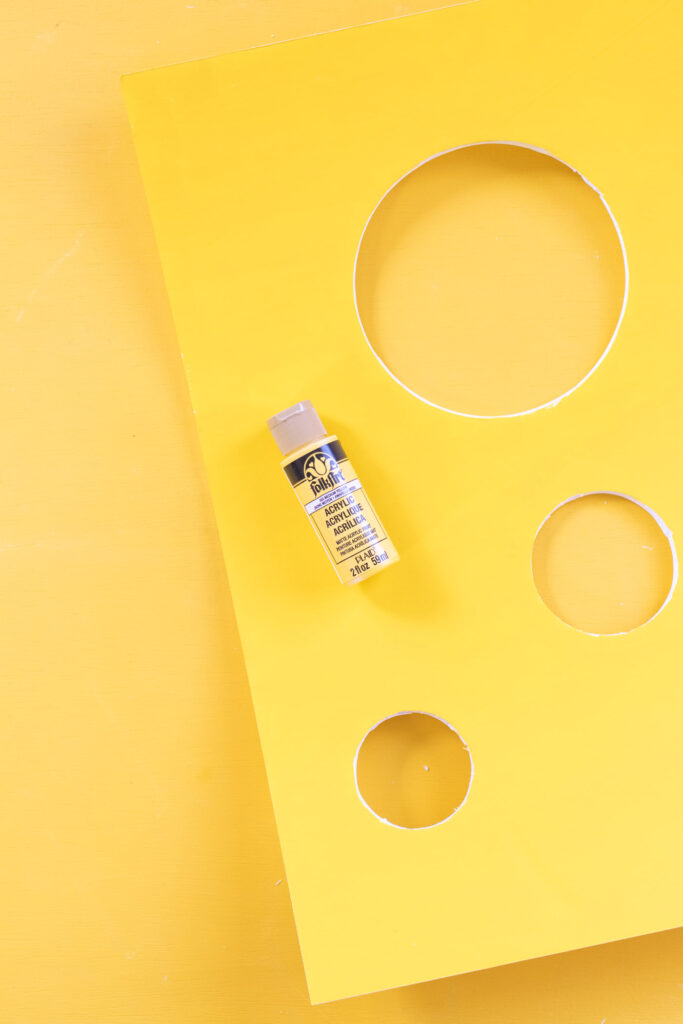 Step 2: Once all of the circles are cut, paint the boards yellow. Don't worry about painting the inner parts of the circles yet.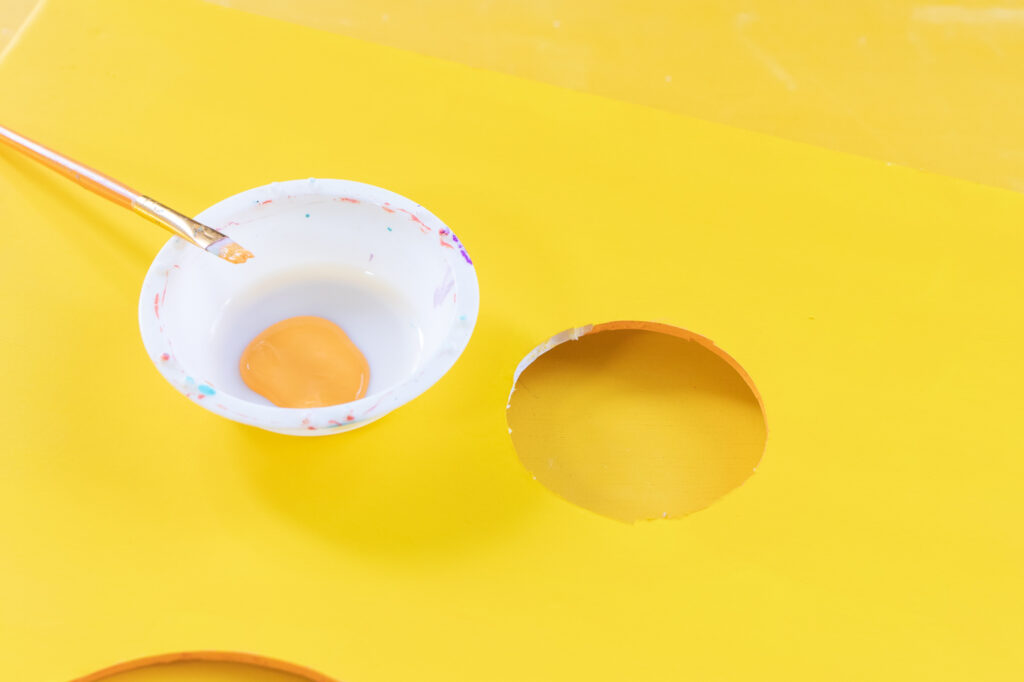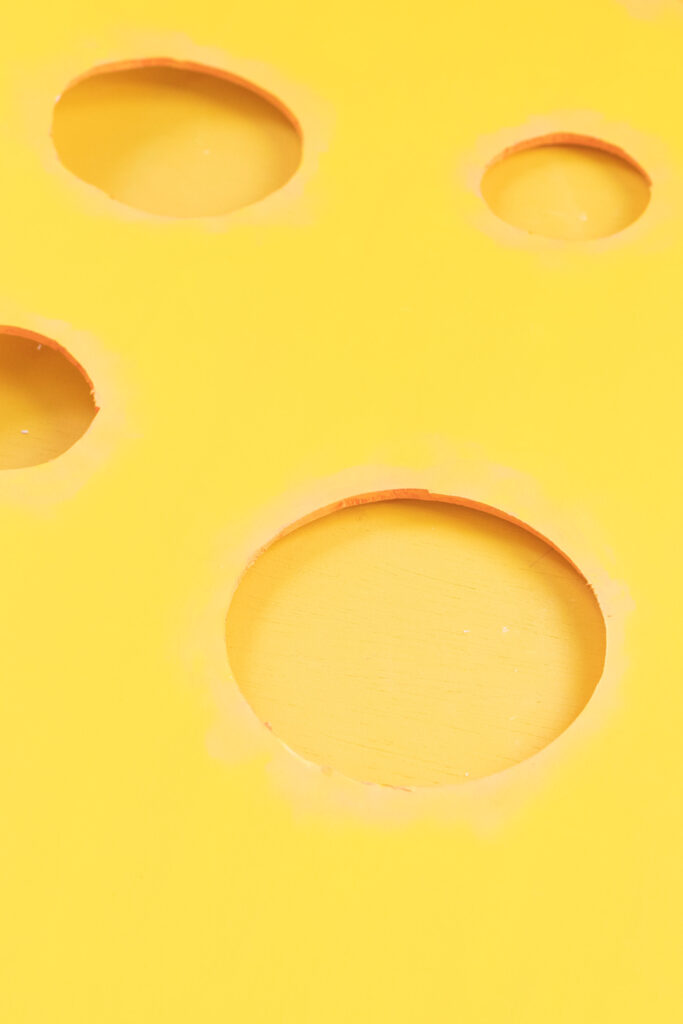 Step 3: Use a smaller paint brush to paint the cut edges of the circles orange. Then use a paper towel to smudge orange paint around the openings. Repeat on both posters, and paint the outside edges of the boards.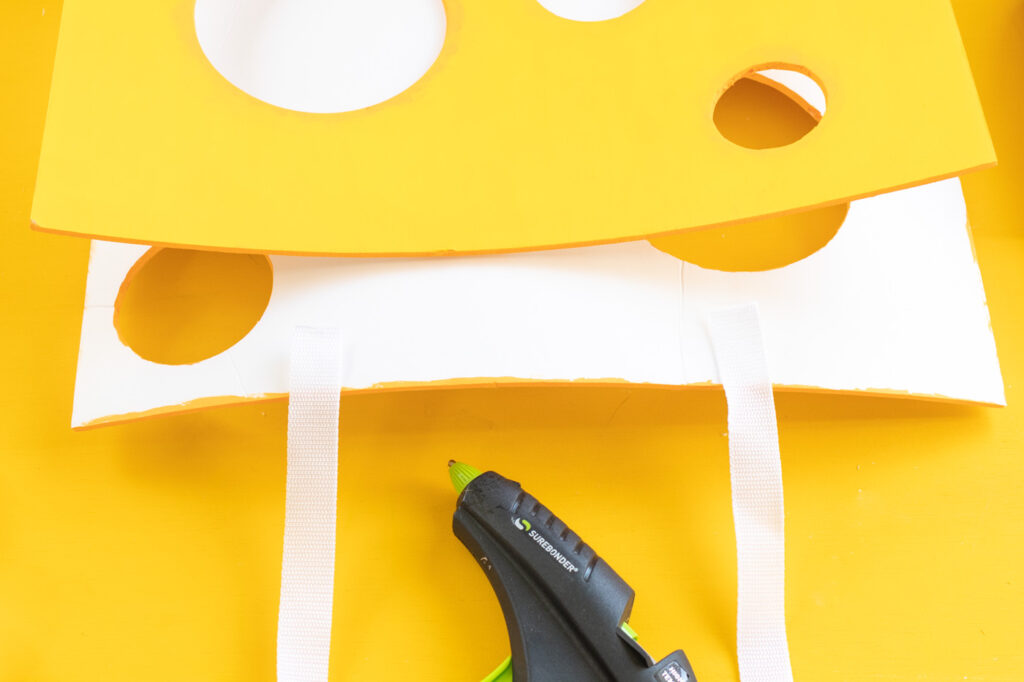 Step 4: Measure the length of the belting for your straps. Cut two pieces to make a sandwich board for the cheese costume. Glue to the insides of the boards so that the straps will hang over your shoulders.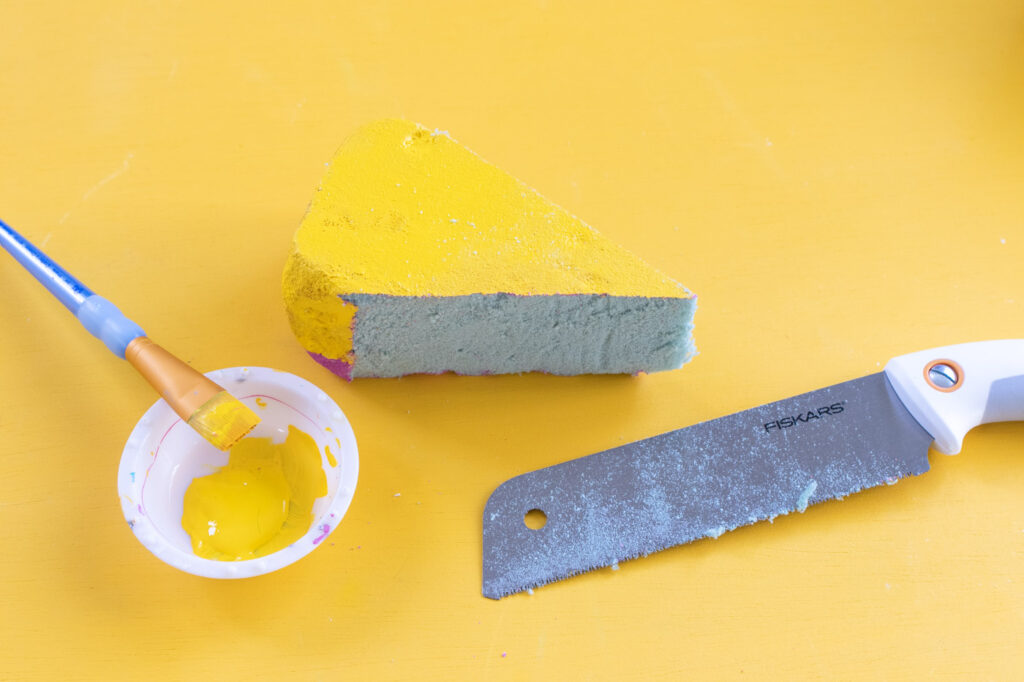 Step 5: Use a craft saw or knife to cut the foam into a triangular wedge. Paint the entire cheese wedge yellow and let dry completely. Once dry, use a teaspoon and tablespoon to easily carve out divots all over the wedge. This is similar to the act of balling a melon. Then paint the divots with orange paint and let dry.
Step 6: Lastly, glue the bottom of the cheese wedge to the headband.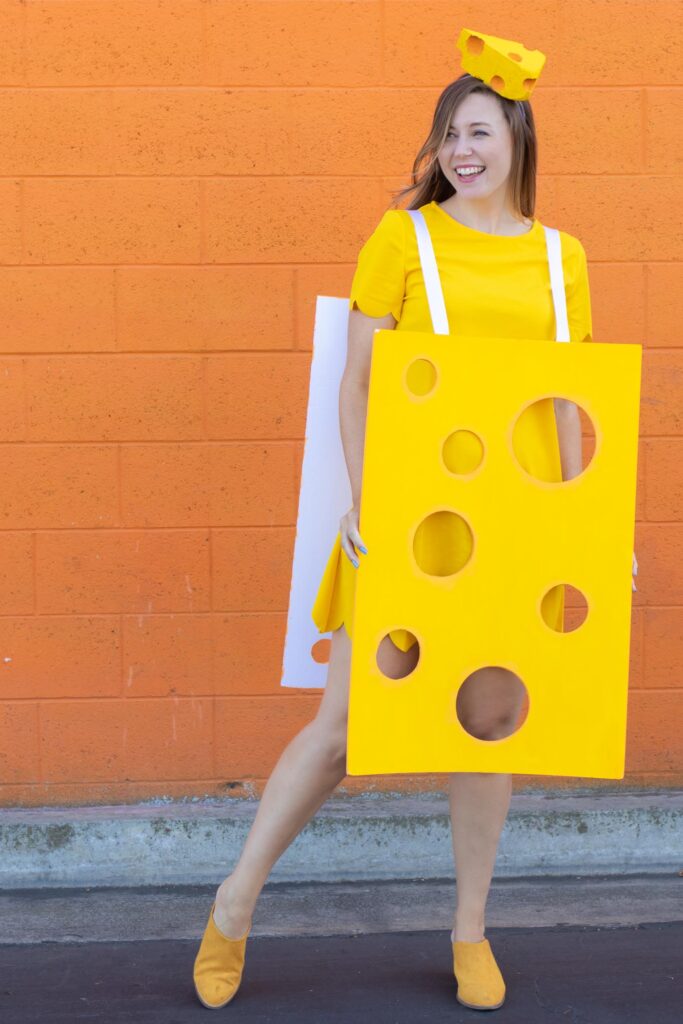 Do I look cheesy?! This easy cheese costume will be perfect for kids or adults to dress up this Halloween. Plus, you can grab all of the supplies at your local craft store in a hurry. Want more last-minute Halloween costume ideas? Check out my idiom costumes!