/
My Must-Have Velvet Pieces Right Now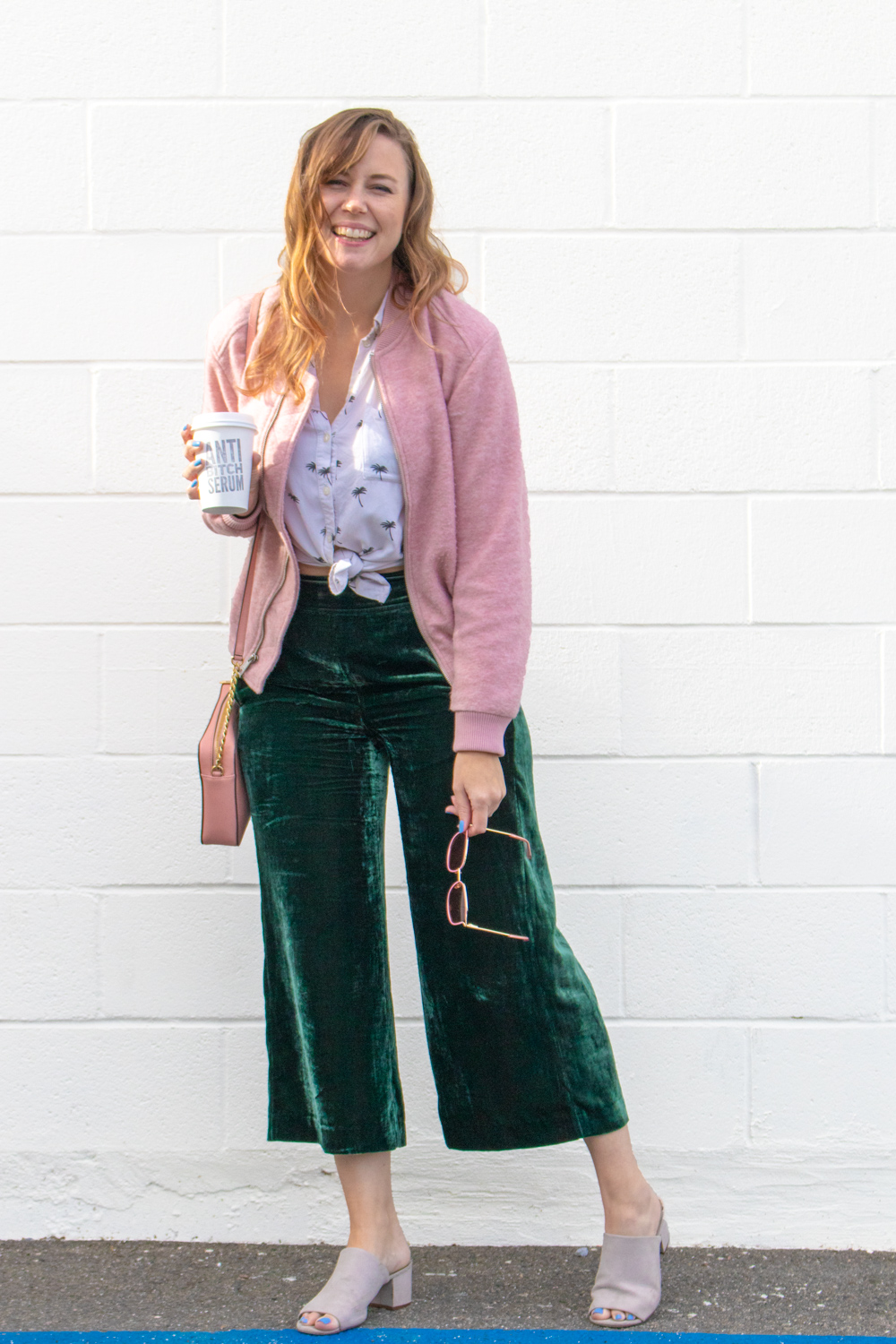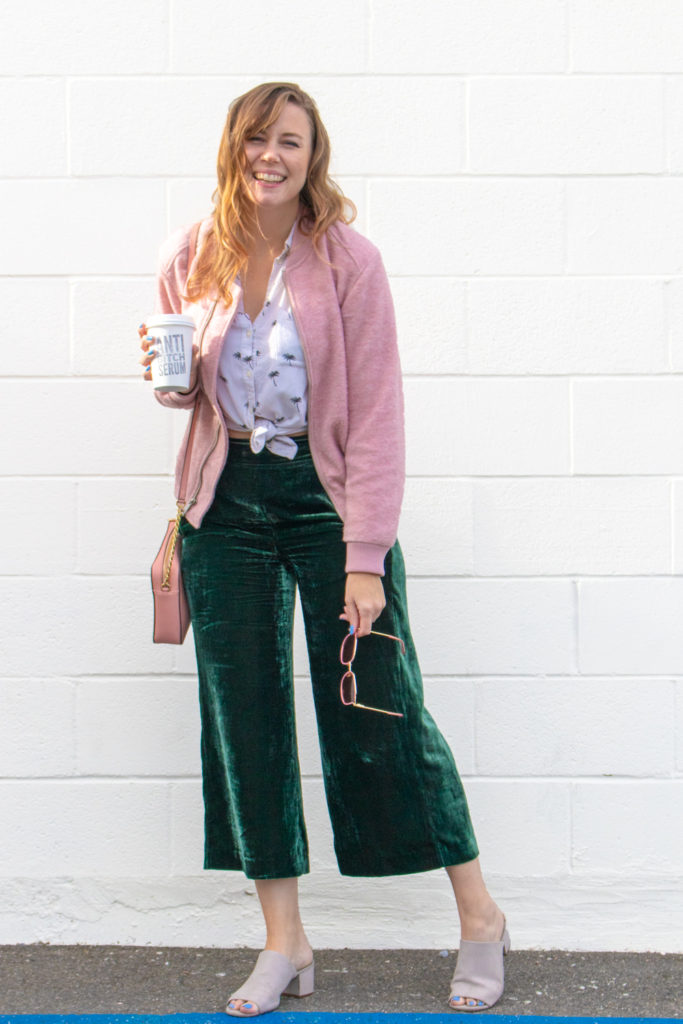 Happy Thursday, friends! If you saw my Instagram Stories yesterday, you may have noticed that I've been watching Tidying Up with Marie Kondo, as evident by the fact that I pulled every piece of clothing out of my closet and got rid of two very full bags of clothes. It felt SO good! BUT it also made me watch to shop more and fill up all that newly found space, especially in the form of all things velvet because it's having a moment. It's been having a moment for a while, but all of this window shopping has me sharing my favorite must-have velvet pieces, including these amazing velvet pants from Madewell that have earned the title of "most comfortable pants ever."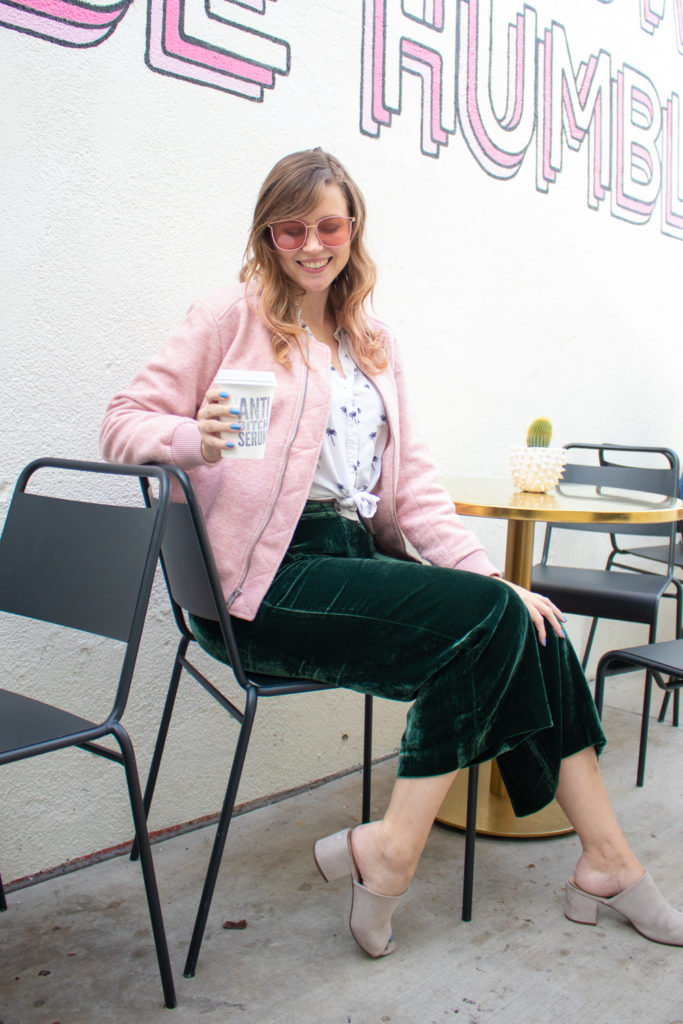 So here's the thing: My hips make buying pants incredibly difficult, and I don't generally buy palazzo style pants because they just accentuate how wide my hips are BUT NOT IN THESE. These Madewell cropped velvet pants are officially the most comfortable pants in my closet and I want to wear them every day. When I saw them in the sales section along with a pair of overalls (similar), I snagged them up with an extra discount and got a great deal. I'm working to diversify my wardrobe this year, and these pieces were just what I needed!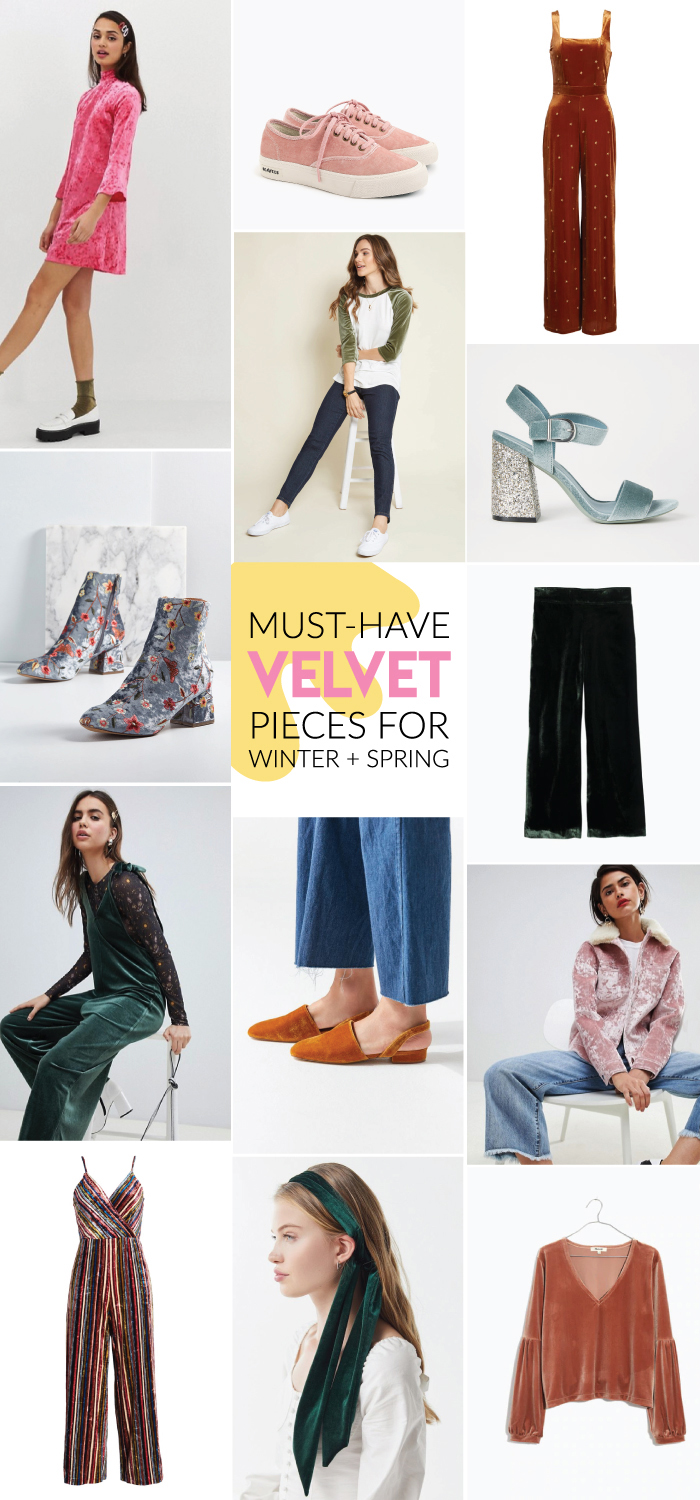 Here are a few more of my favorite velvet pieces for winter and spring. As you might expect, you won't find any BLACK here, just lots of colorful velvet!
green velvet jumpsuit / yellow velvet slingback mules / relaxed velvet blazer / embroidered velvet booties / star velvet jumpsuit / velvet block heeled sandals / pink flute sleeve dress / pink velvet sneakers / velvet twist raglan top / striped velvet jumpsuit / knotted velvet scrunchies / bubble sleeve top / pink pull-on velvet pants / green velvet headband / crushed velvet jacket / cropped velvet pants
What are YOUR favorite velvet pieces right now?!
Please note this post contains affiliate links from which I may collect a profit should you choose to make a purchase. I only link to products I personally use or recommend.