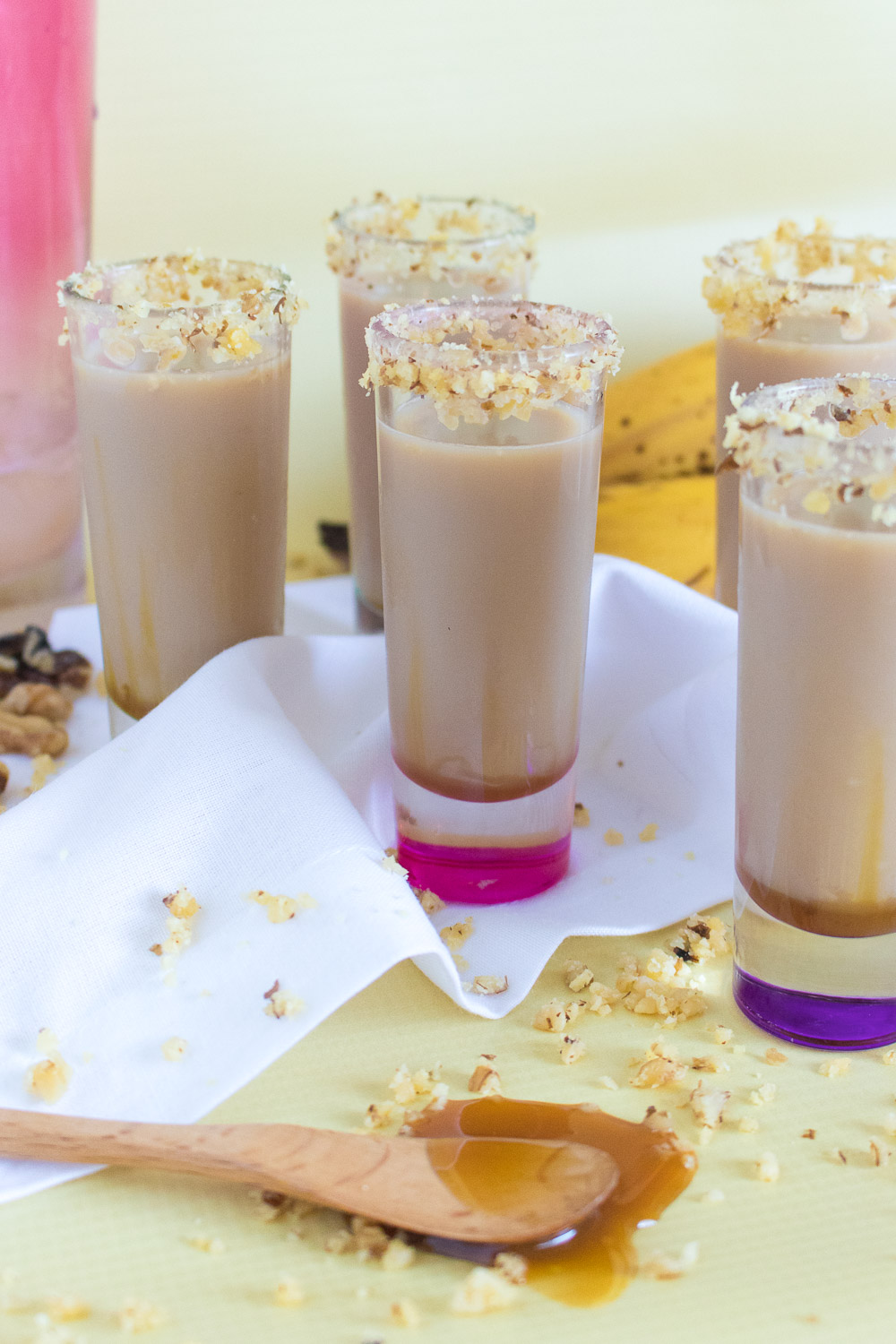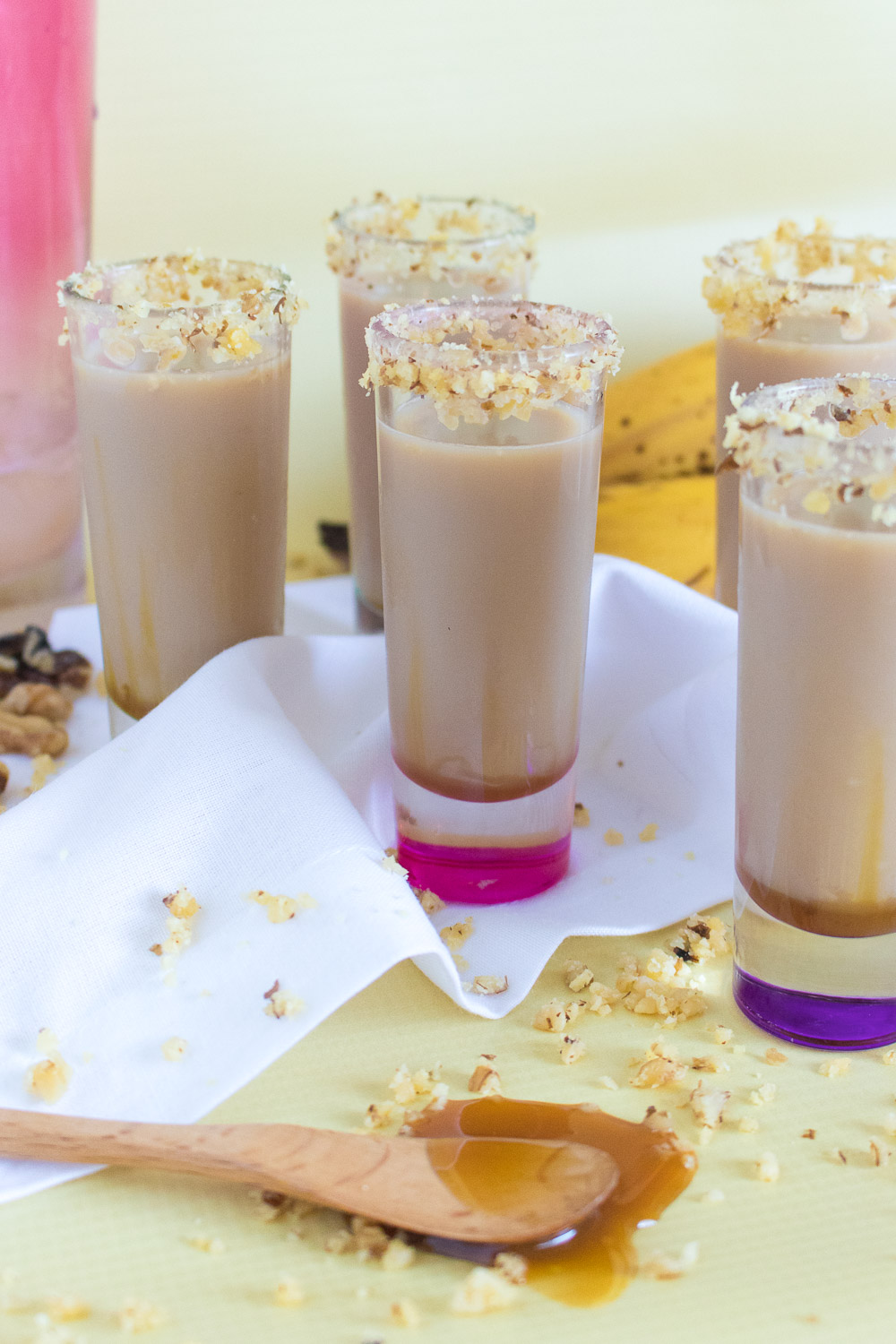 If you saw my apricot mojito post a few weeks ago, you saw that I also talked about banana flavored rum in that post. At first, I was unsure what to pair banana rum with, but I quickly realized I could use it to make bananas foster-inspired cocktails and couldn't wait to try. In this case, I was able to make bananas foster shots! I made them for Andrew's birthday recently and everyone gave me great reviews, so I thought I'd share the simple recipe here!
These shots are a combination of banana rum, coffee liqueur and milk, served in caramel coated shot glasses with a crushed walnut rim.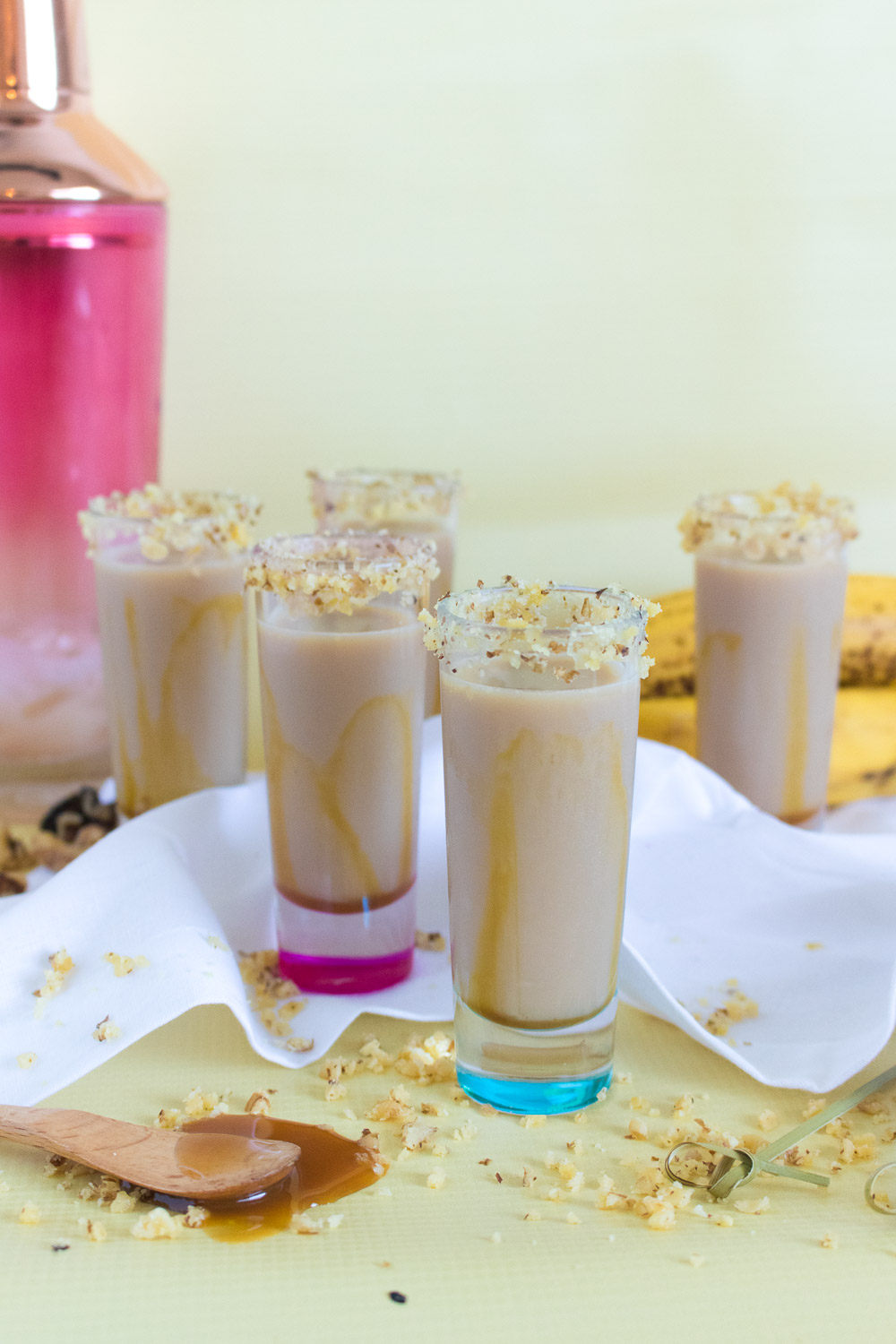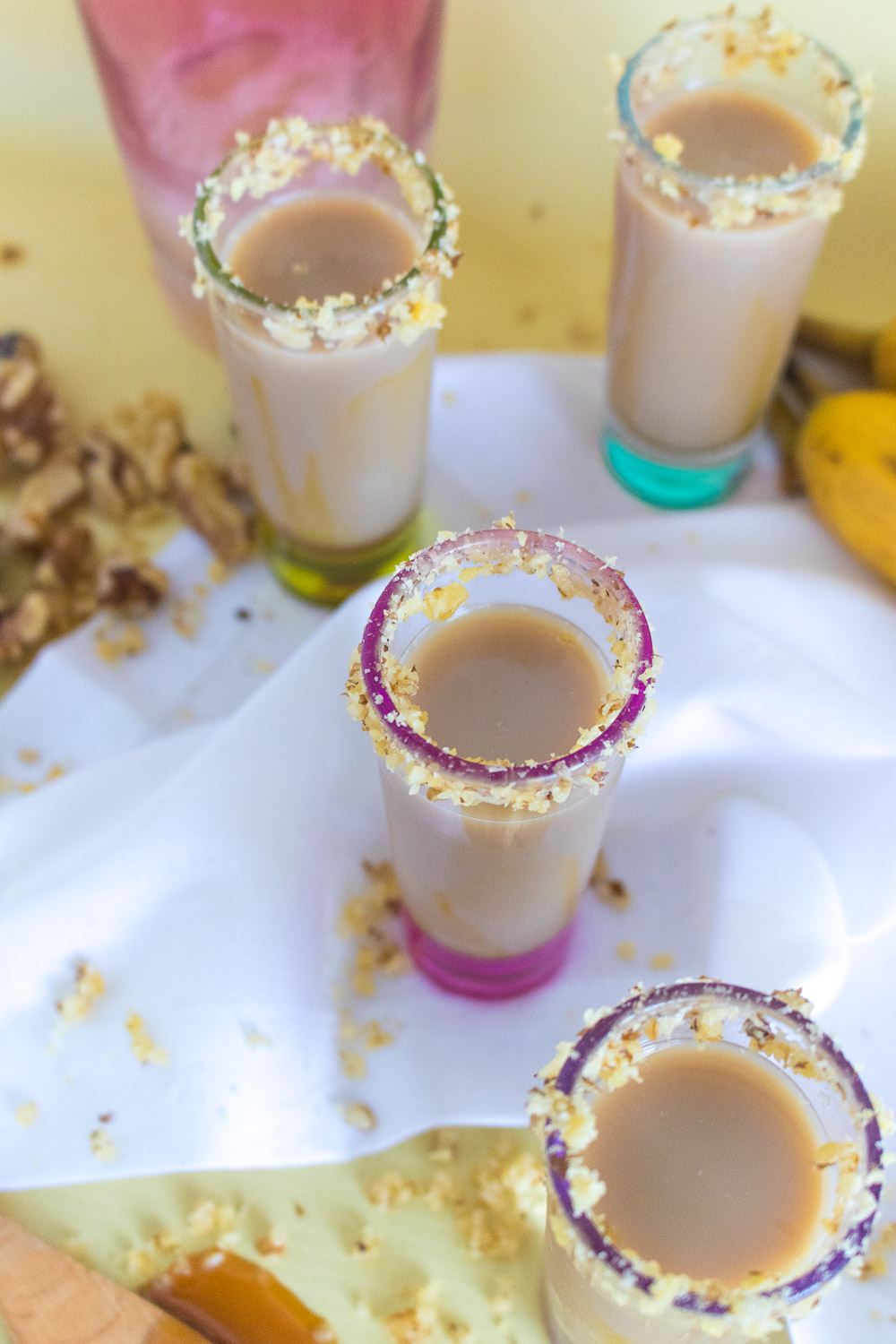 I love how well all of the flavors come together!
Scroll down for the full recipe card! ??
Overall, I'd consider this a one-and-done kind of shot. The addition of coffee liqueur (Kahlua in this case) and milk tone down the alcohol flavor, but it is still a strong enough shot that one is more than enough. This is really more of a dessert shot, so I think they'd be a fun pairing to a party dessert or something.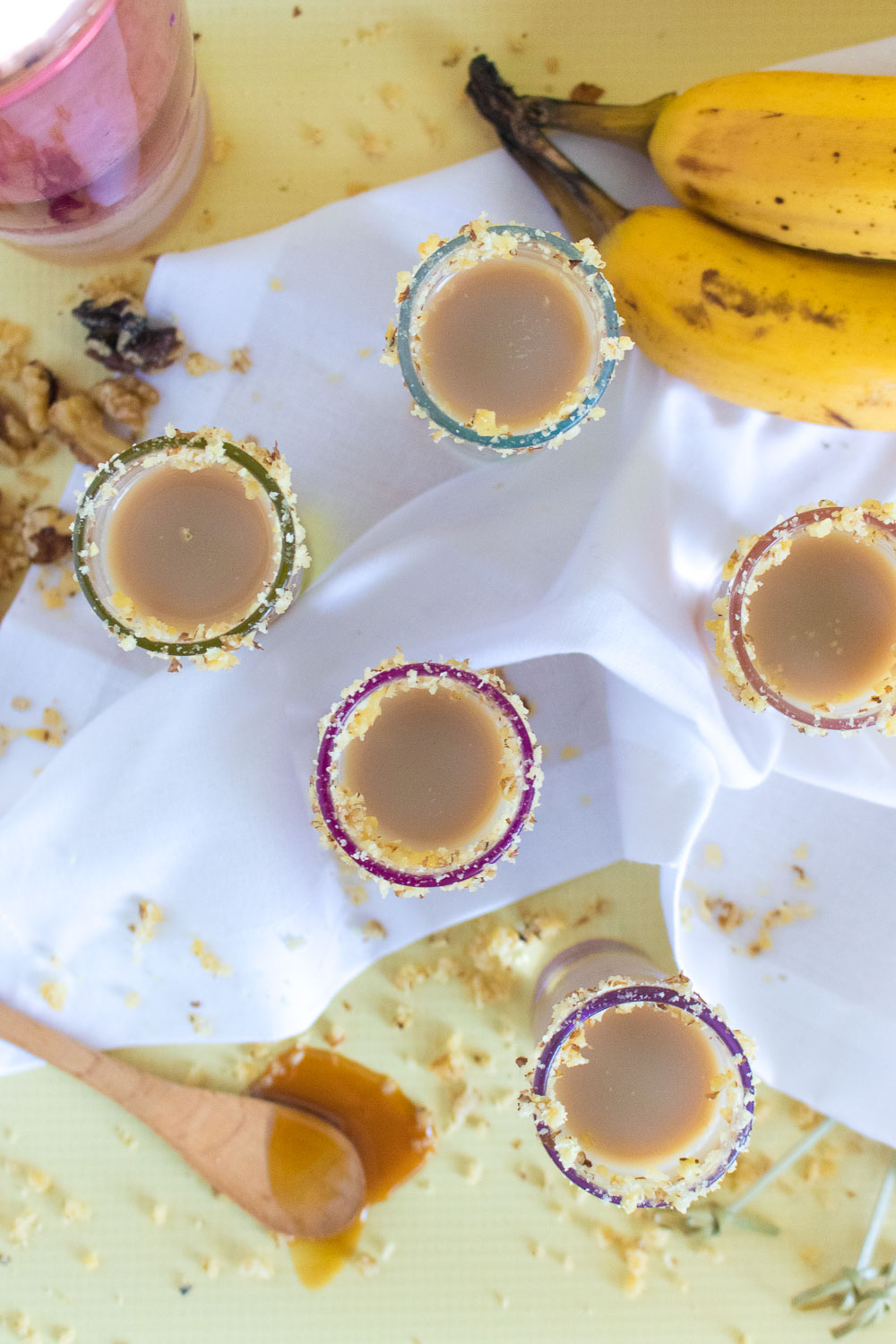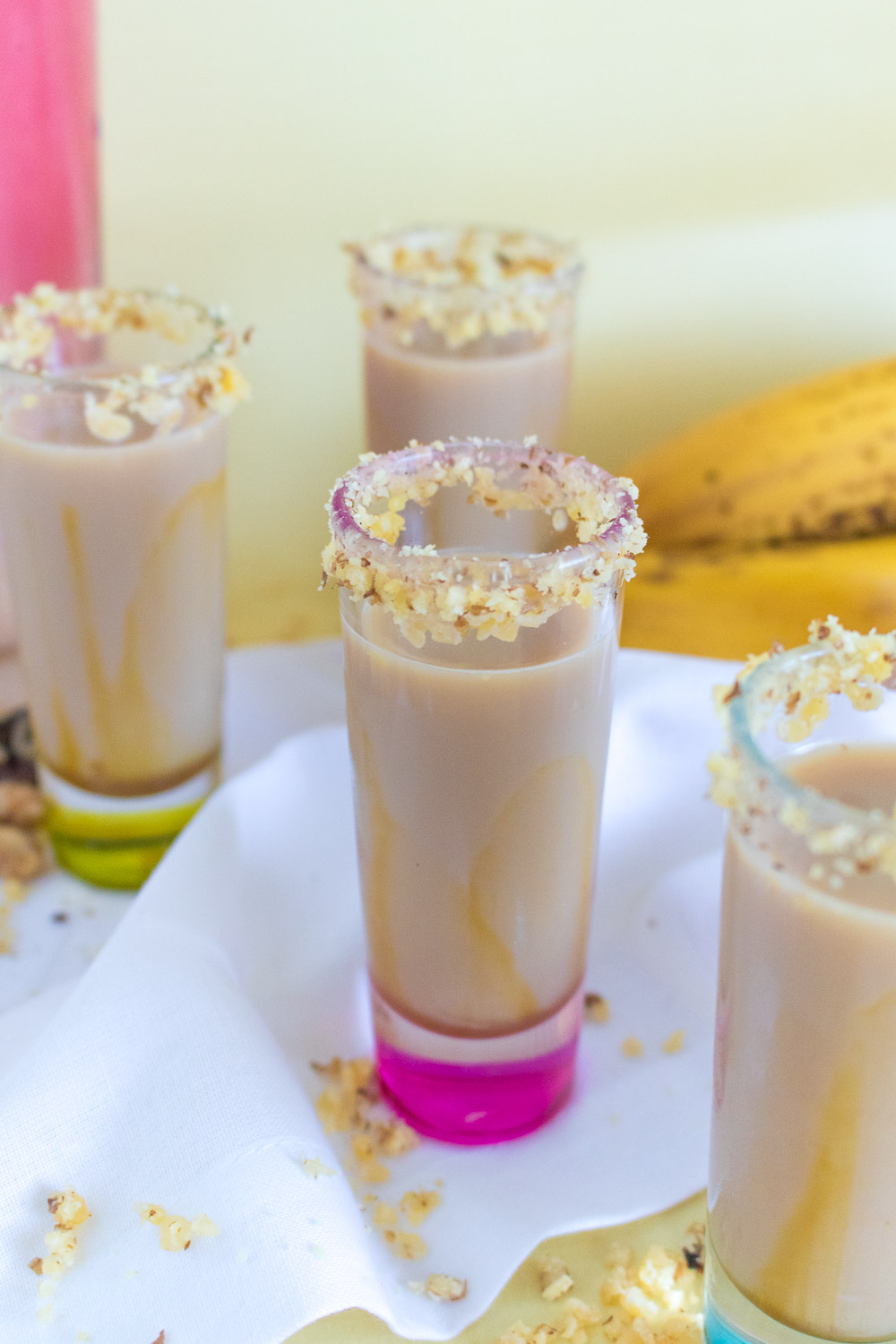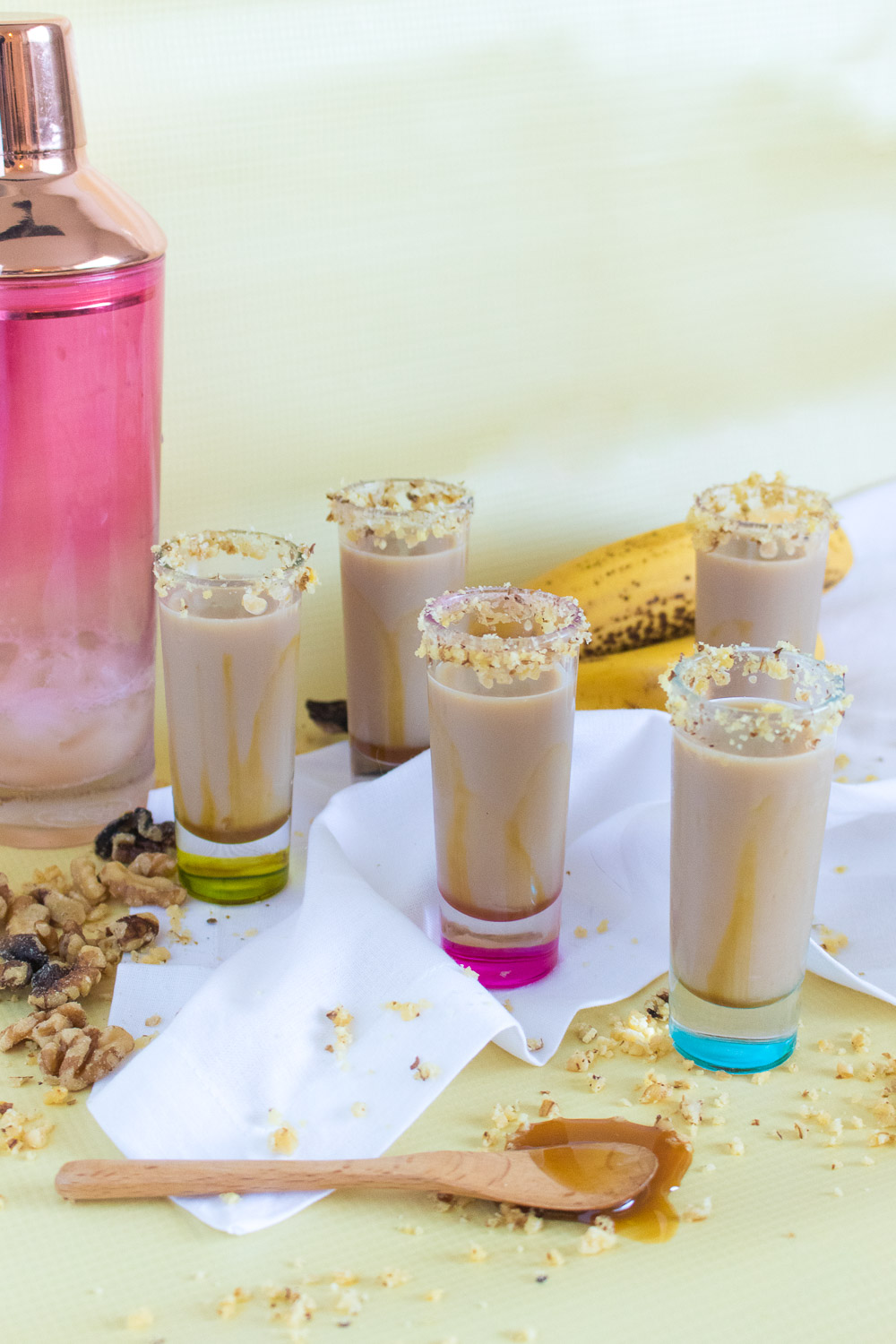 If you've never had bananas foster before, it's basically a dessert made of caramel cooked bananas with banana liqueur and dark rum, topped with vanilla ice cream. I used banana rum for the proper flavor, Kahlua for the dark caramel-like flavor and milk for the vanilla flavor. I'd say it was a success!
I expect I'll be making these bananas foster shots a lot more now that I know how much people like them!
What else would you make with banana rum?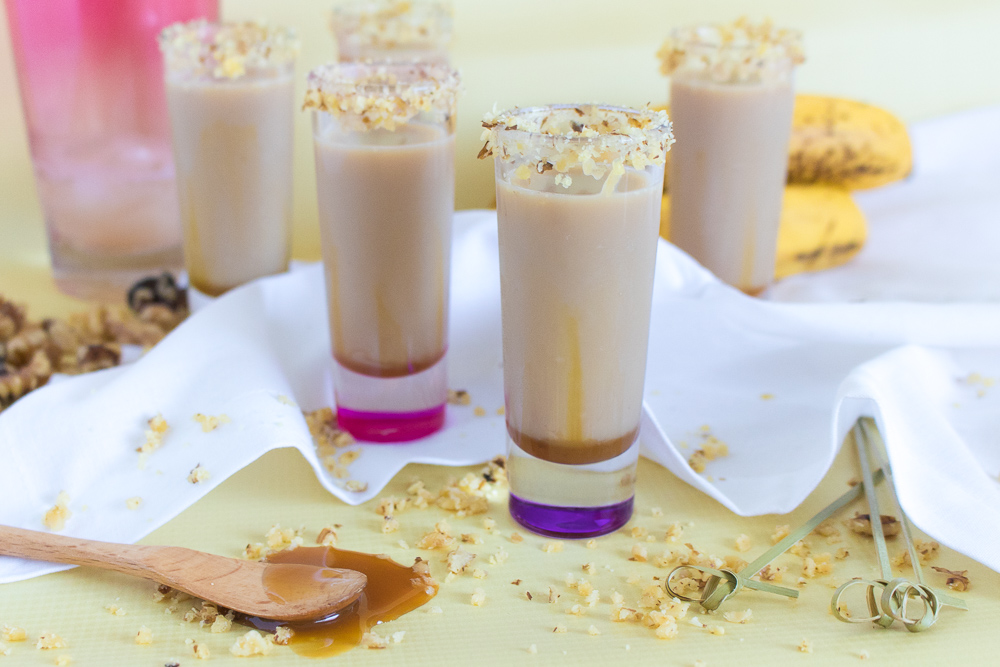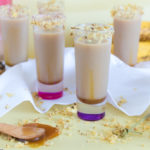 Bananas Foster Shots
2017-08-16 14:16:11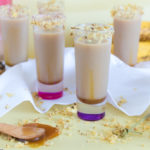 Serves 3
Delicious shots based on the dessert, made with banana rum, Kahlua and milk and served in a caramel lined glass
Ingredients
1 shot banana rum
1 shot coffee liqueur
1 shot milk (low fat)
Caramel, for lining
Crushed walnuts, for rim
Instructions
If desired, crush walnuts until fine and rim the shot glasses with the crushed nuts
Pour a small amount of caramel sauce into each glass and swirl to coat the inside
Combine banana rum, coffee liqueur and milk in a cocktail shaker with ice. Shake and pour into prepared glasses
Notes
Butterscotch sauce is also recommended as a replacement for the caramel
Club Crafted https://www.clubcrafted.com/