/
DIY Colorful Dripped Ice Cream Cones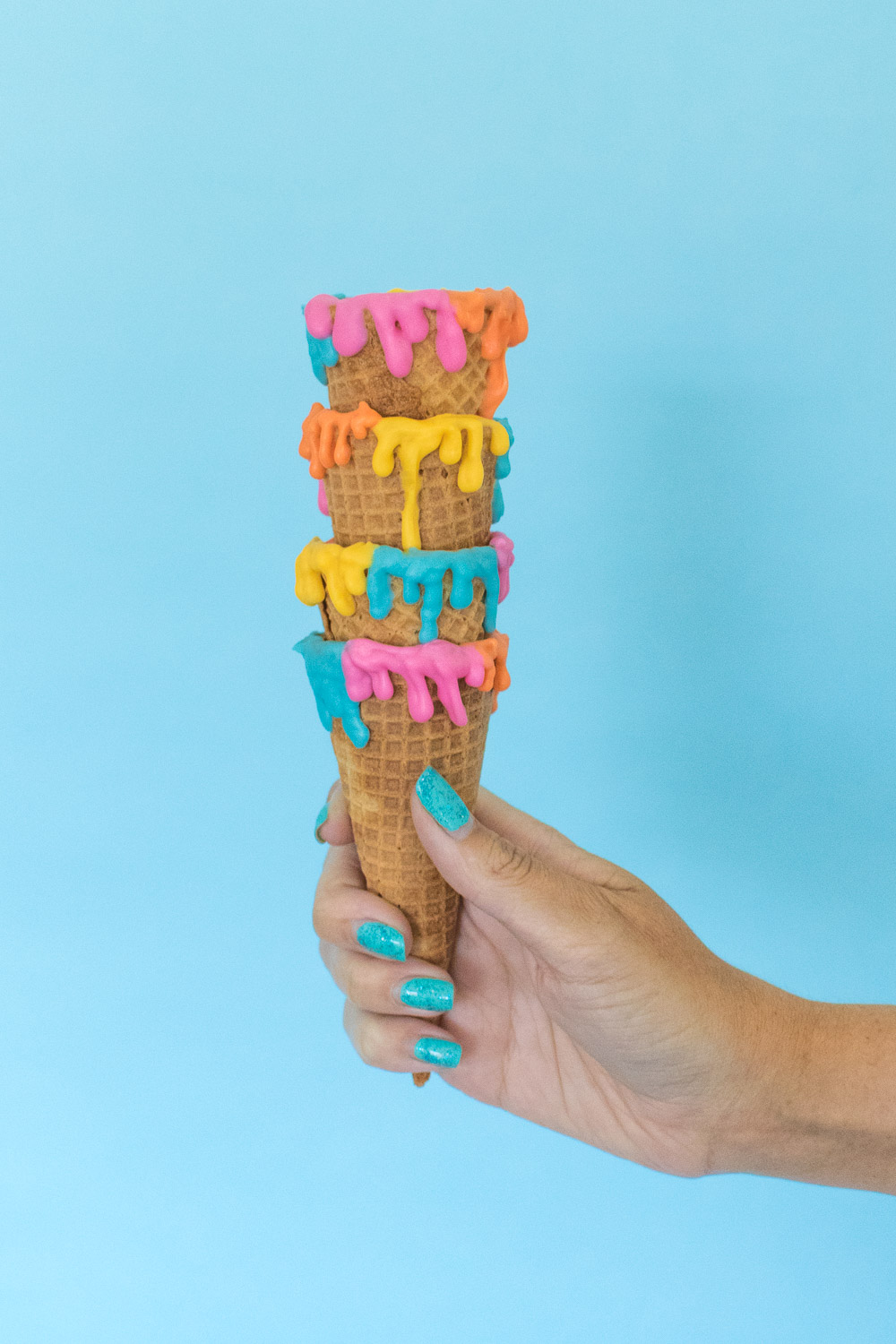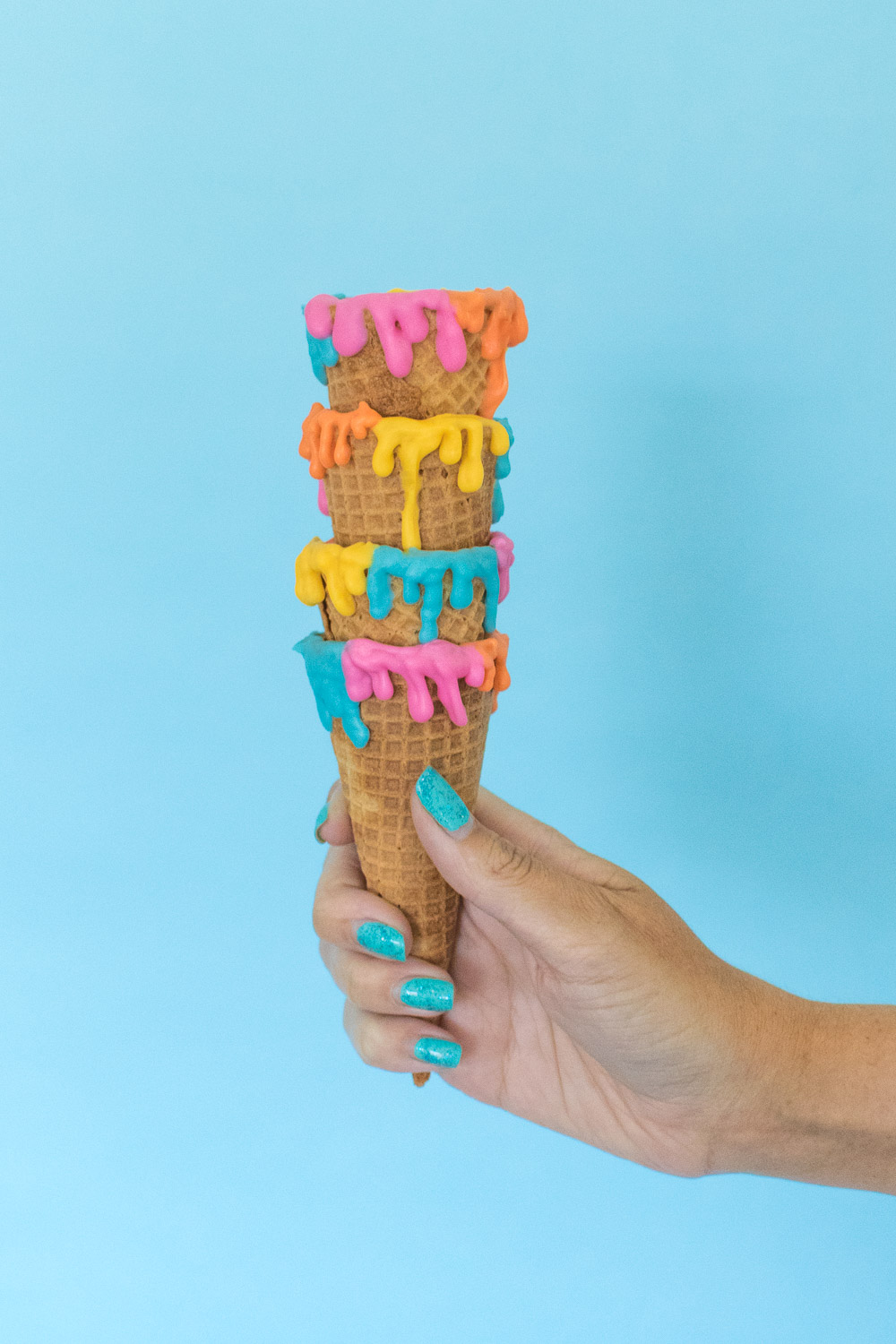 As sad as I am to see summer coming to an end soon, I'll be thankful for cooler temperatures. I know, I know, I live in Southern California and it's supposed to be beautiful all summer long, but our apartment has felt like an oven for the past three months. For that reason alone, fall can't come soon enough! Luckily, SoCal has very nice weather in the fall (because we barely have seasons), which means the summer fun doesn't actually have to stop! You can probably find me eating ice cream on a pool float well into October, ha!
While we're still knee deep in the season of ice cream, I thought I'd share a simple way to update your treats with these DIY colorful dripped ice cream cones! A scoop of ice cream on top of one of these is the perfect way to celebrate the last real month of summer.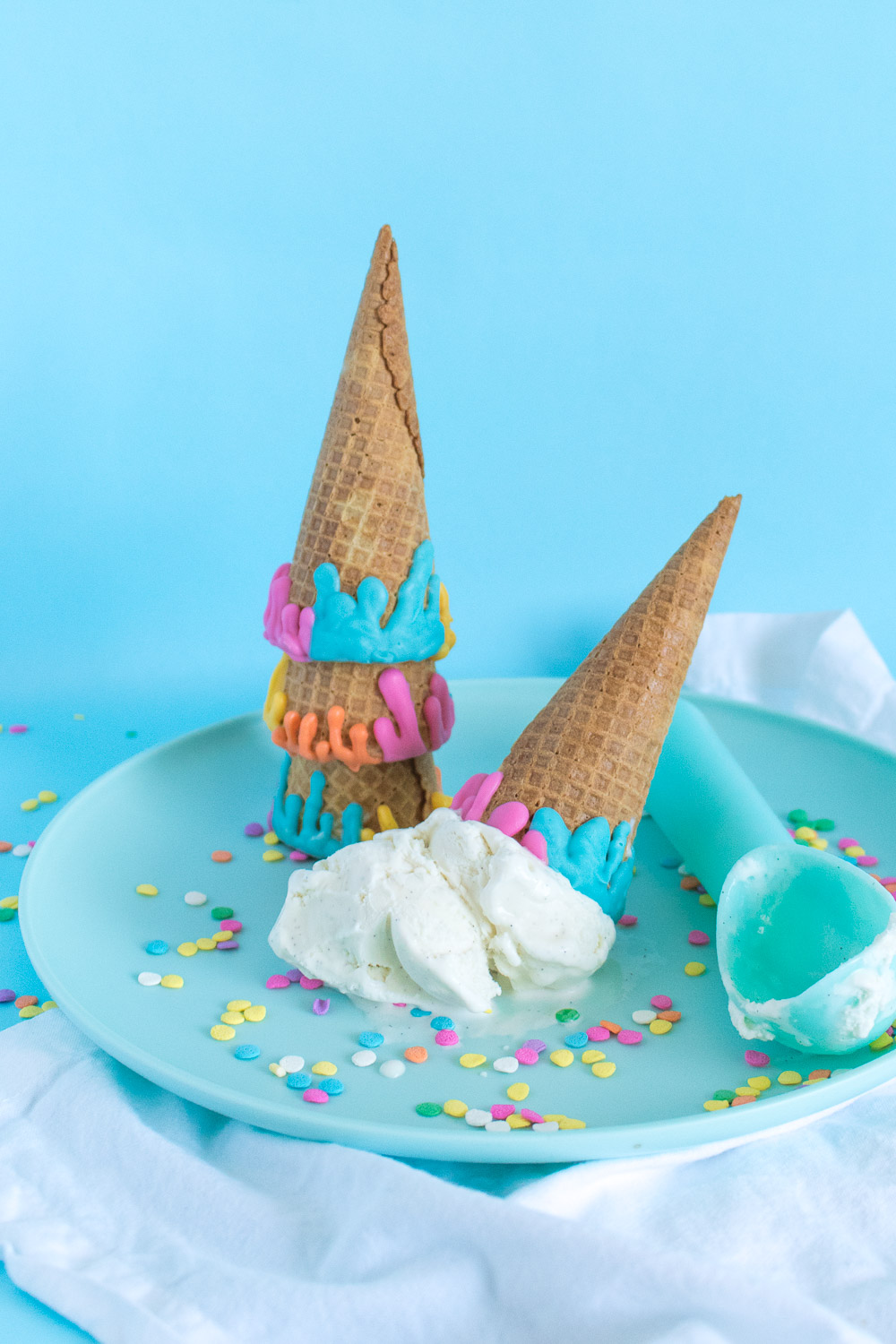 I have to admit that I was never a cone-person. I always choose cup, mainly because of the mess.
These colorful cones have me thinking differently though. I used four different colors to drip down the tops of these ice cream cones, and somehow I get 90s flashbacks thinking of cartoony dripping paint from cartoons. Plus, it's just candy melts, so the cones will last while stored if you're not ready to use/eat them right away.
Make them in a pinch and store until they're ready to use! Maybe you have a summer party coming up these would be perfect for?
Supplies:
Candy melts, variety of colors
Ice cream sugar cones
Bowls
Vegetable oil
Pastry bags or ziplock bags
Step 1: Melt a handful of candy melts in each bowl in the microwave. Heat for about 30 seconds, stir and repeat until completely melted. Add about a teaspoon of vegetable oil (estimate) to thin the chocolate.
Step 2: Repeat with 4 or more colors of candy melts and transfer each color to a pastry bag or medium ziplock bag.
Step 3: Cut the tip off the end of the bag (very small) and let the candy drip over the side of the top of an ice cream cone. Continue until about 1/4 of the cone is dripped with one color.
Step 4: Repeat with all colors as desired and store upright at room temperature or in the fridge (to speed up the process) until the chocolate has hardened.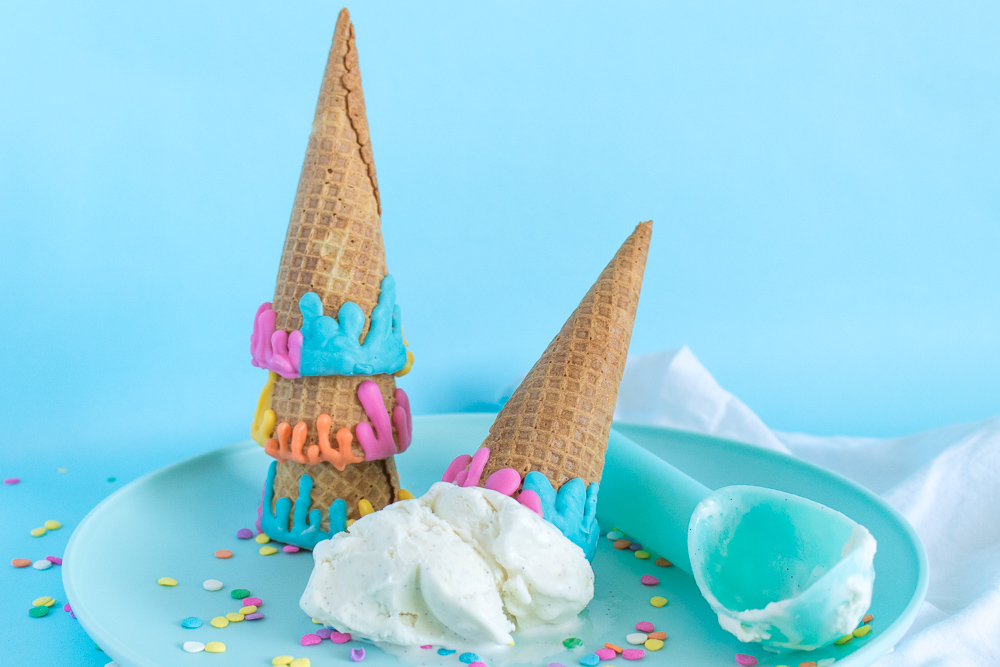 Store until ready to use, or top with a few scoops of your favorite ice cream for a pretty pop of color!
Who else is planning to eat ice cream all year-long?! ??