/
DIY Eyeball Balloons for Halloween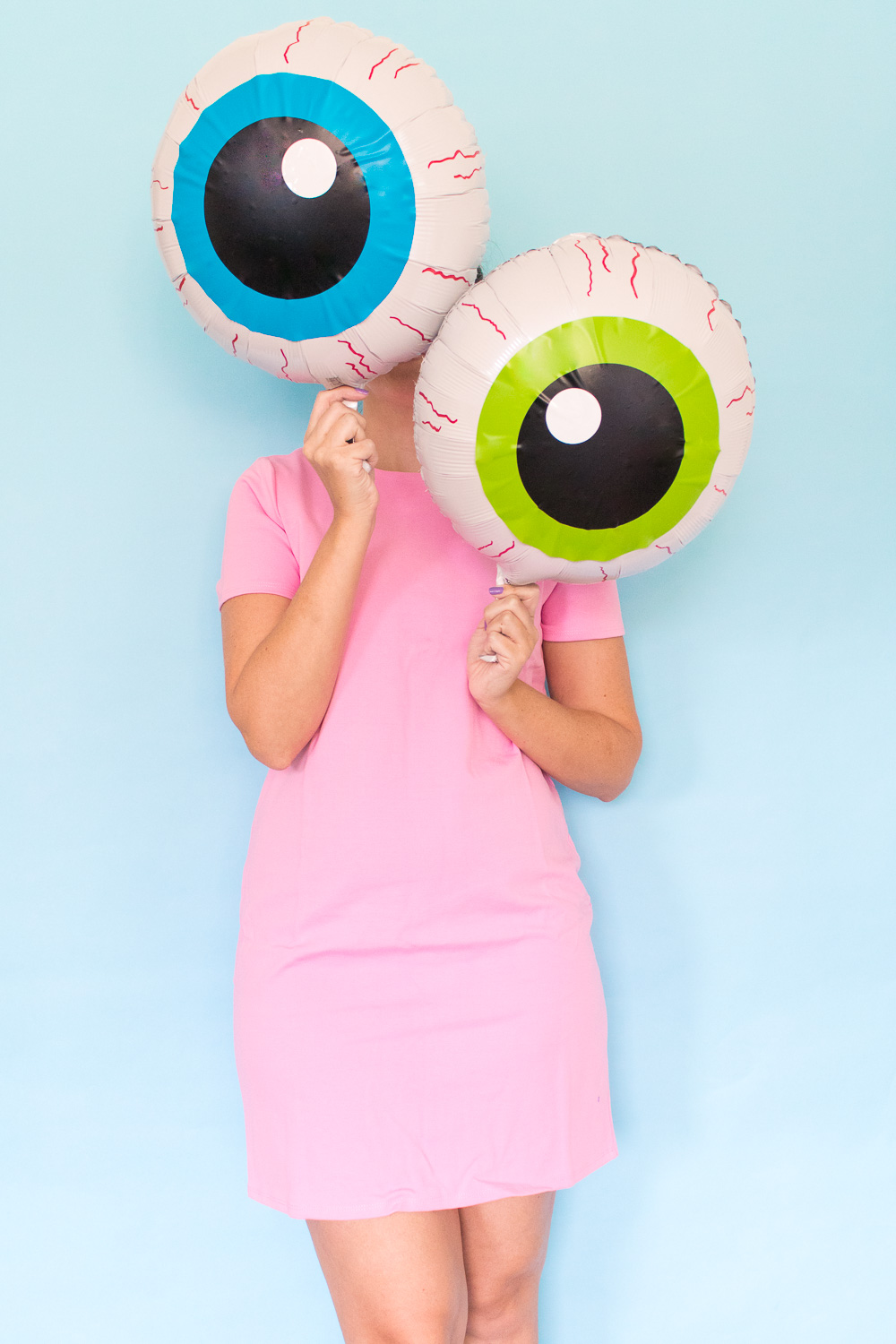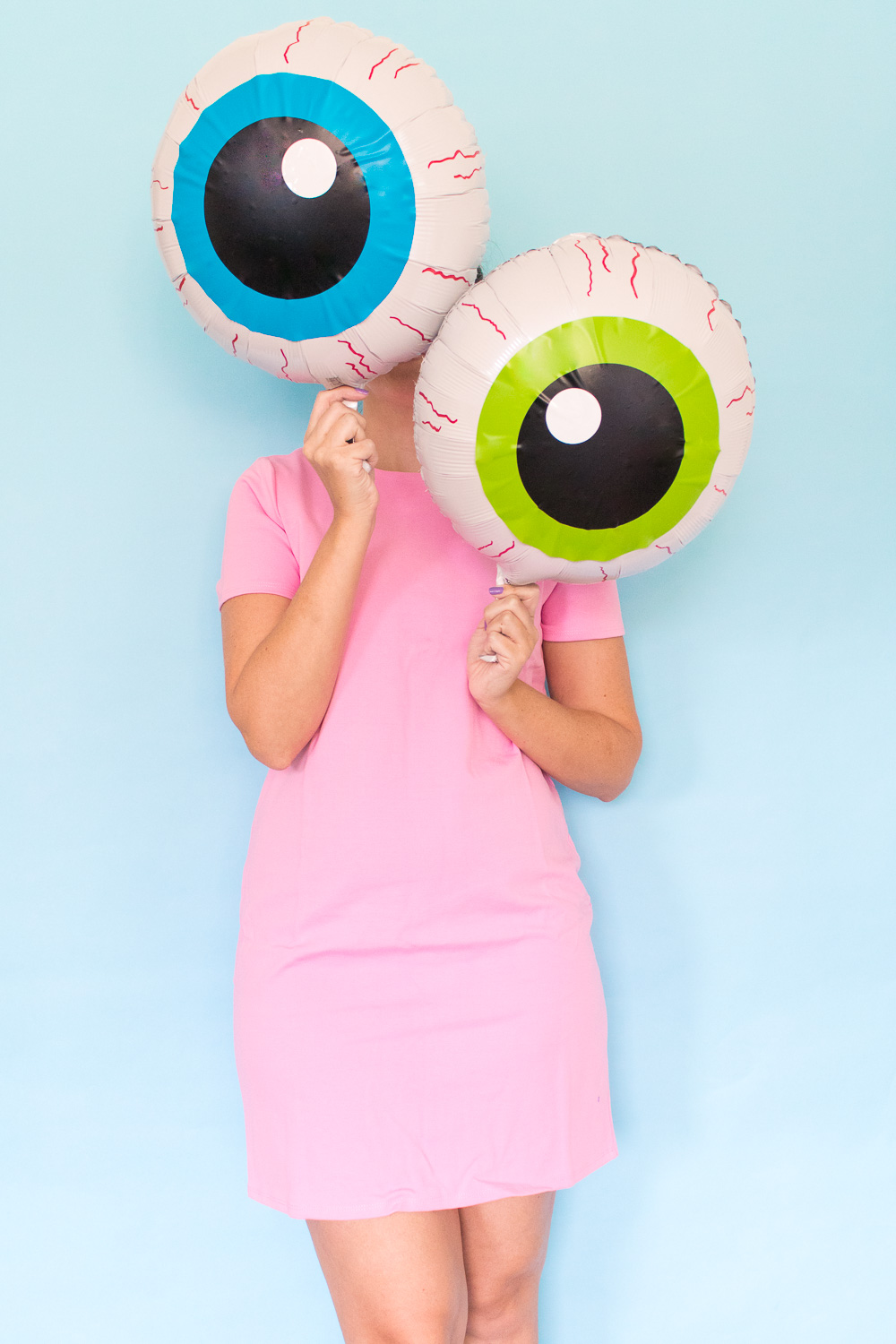 'Tis the season for all things creepy and scary, but I generally prefer the cuter side of Halloween with goofy eyeballs, puns, bright colors and cocktails. To kick off my seasonal Halloween posts, I have a set of DIY eyeball balloons that are perfect for Halloween decor or just playing around with. Because I have a bit of a love affair with vinyl, I used basic vinyl circles to create these mylar eyeball balloons. I think I'll end up hanging these on a wall for a Halloween party!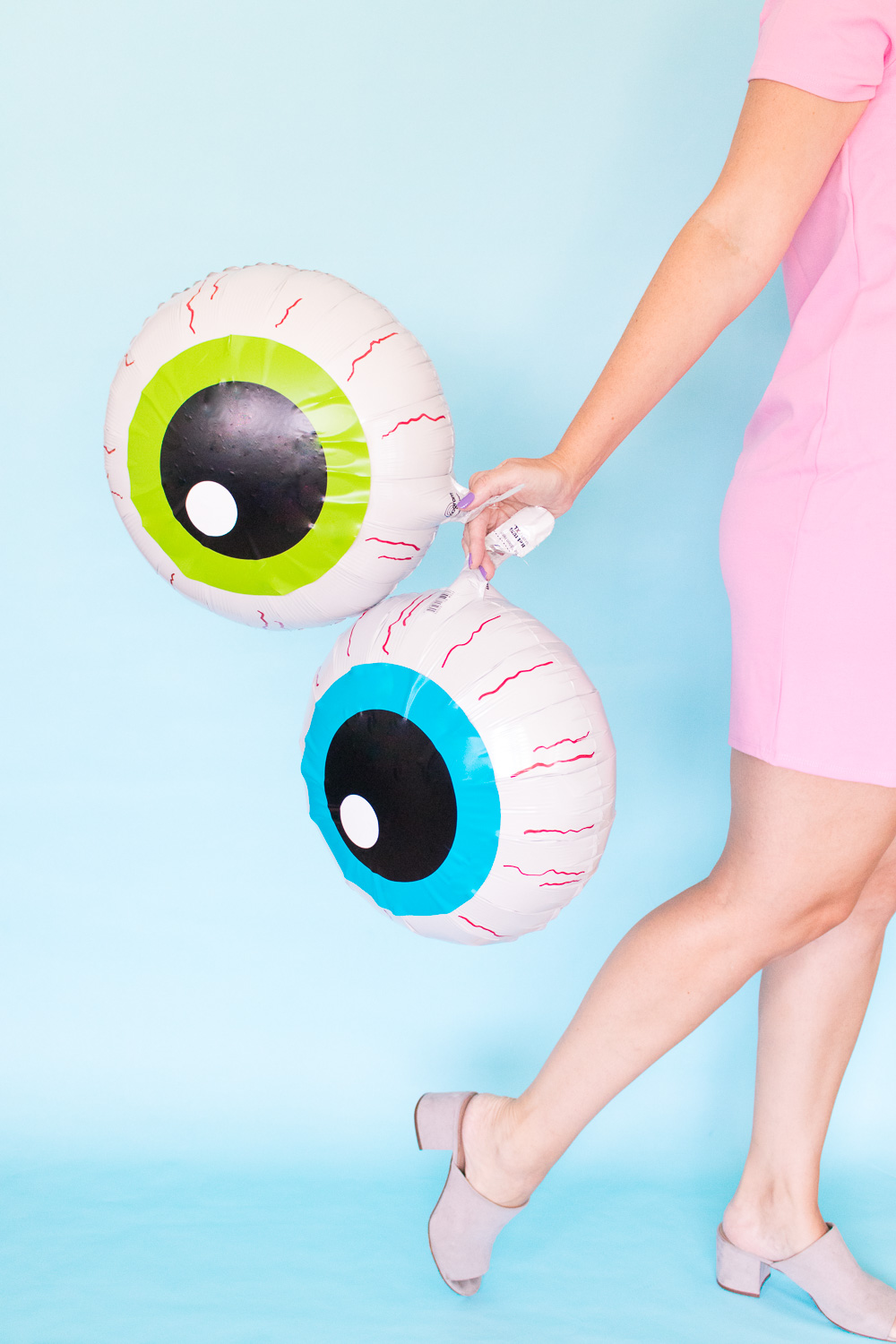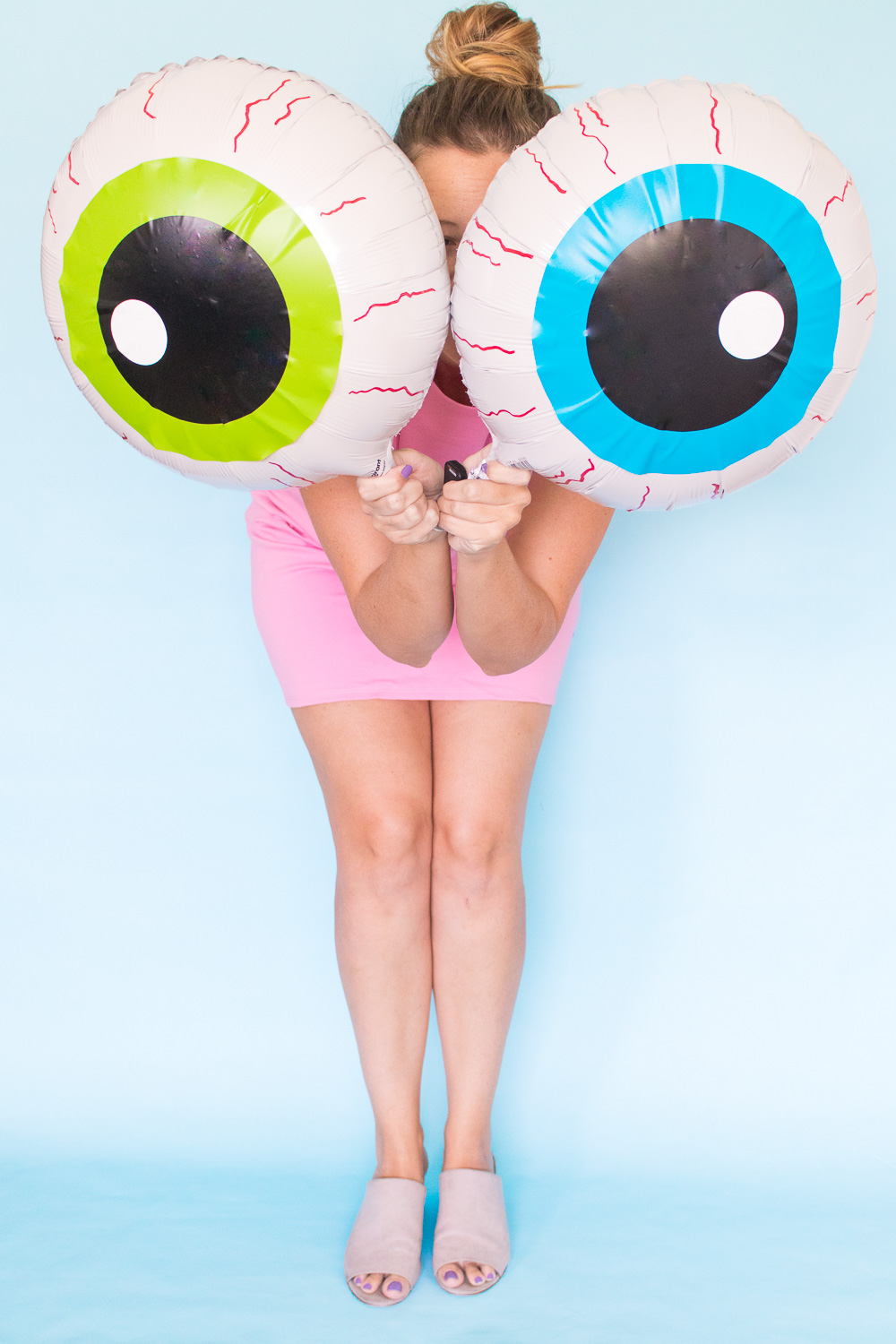 Although Christmas is my favorite holiday, I love decorating for Halloween! The treats, decorations and costumes are too fun not to celebrate!
There is one downside to this DIY…these do not float with helium. Because the vinyl weighs down the balloons, they may hover but will not float like a traditional balloon filled with helium. Instead, you can fill them up and stick them to a wall with double sided tape or even fill the floor with them so you can wade through eyeballs on your way to the couch.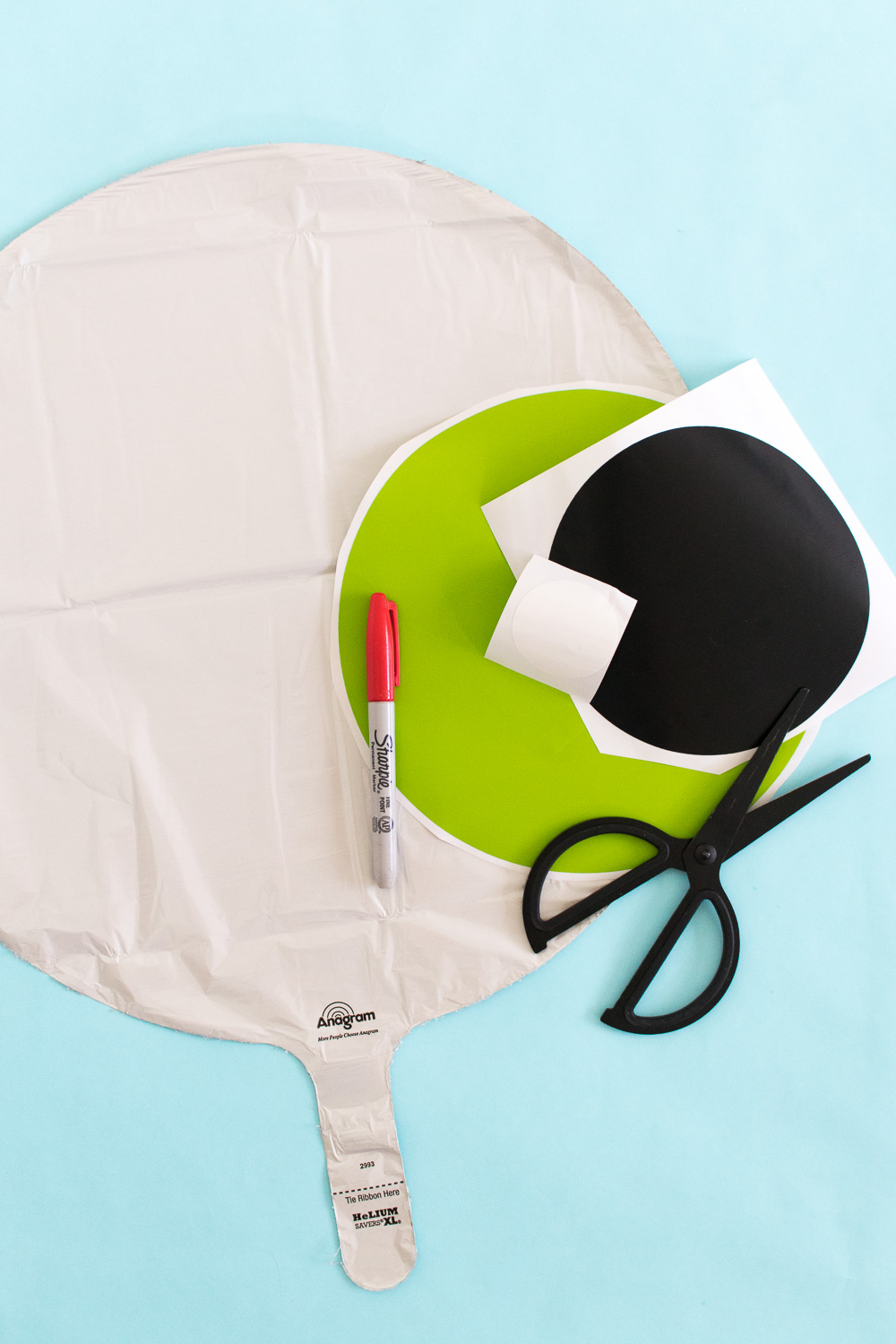 Time: 10 minutes
Supplies:
18″ white mylar balloons
Eye colored vinyl
Black vinyl
White vinyl
Scissors
Red Sharpie
Step 1: Either with a cutting machine or scissors, cut out a large 8-inch circle from the colored vinyl. Cut out a 5-inch black vinyl circle and a 2-inch white vinyl circle.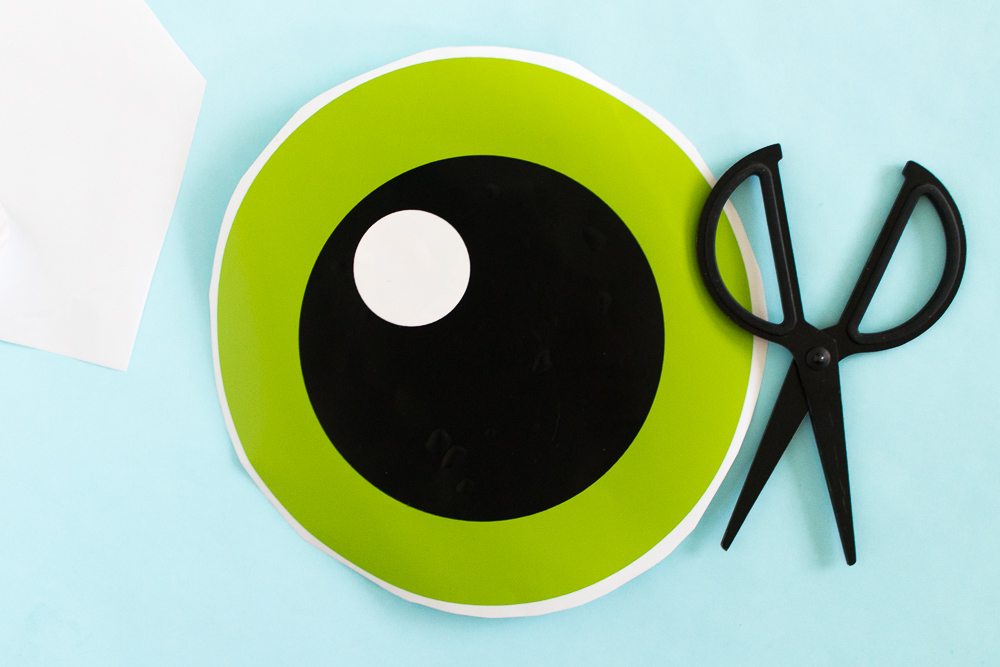 Step 2: Remove the backing and layer the black vinyl on top of the colored vinyl, positioning it in the middle. Then stick the white circle off to one side of the black circle to create the look of an eye.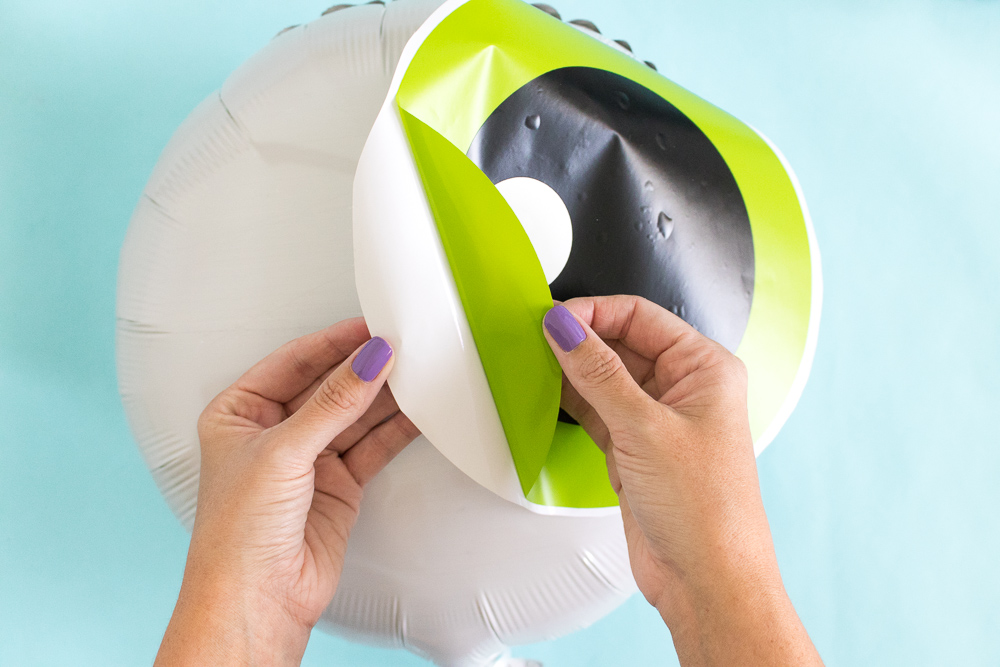 Step 3: Fill a white mylar balloon with helium (or blow a balloon up with air). Remove the backing of the colored vinyl, and place the eye in the middle of the filled balloon. Smooth out with your hands as best you can – you will notice that not all bubbles or creases can be removed due to the shape of the balloon.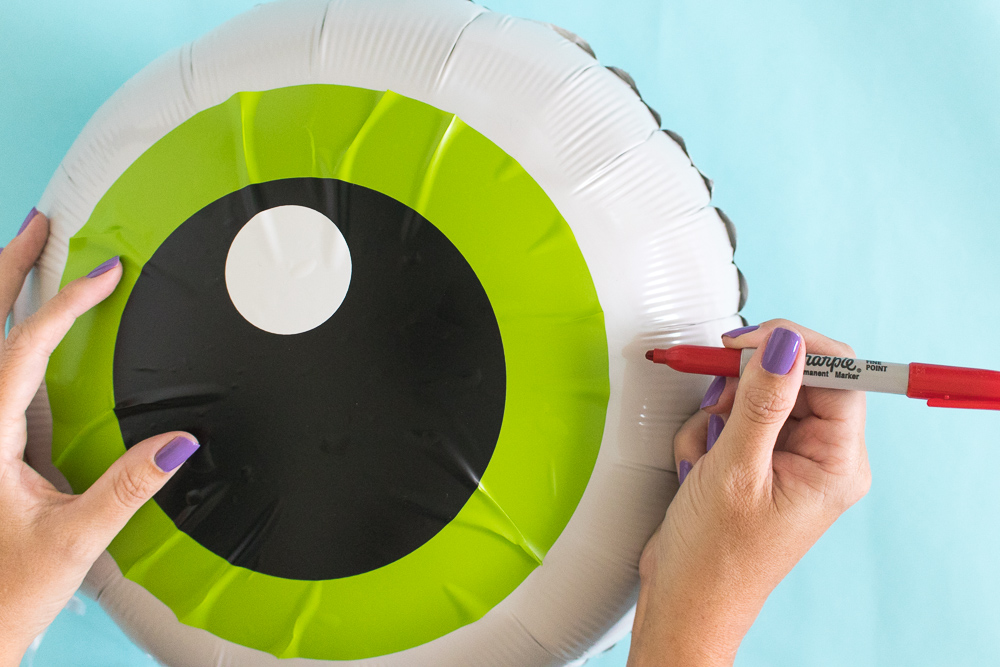 Step 4: Draw slightly wavy lines with the red Sharpie around the white edge of the balloon to create the look of veins.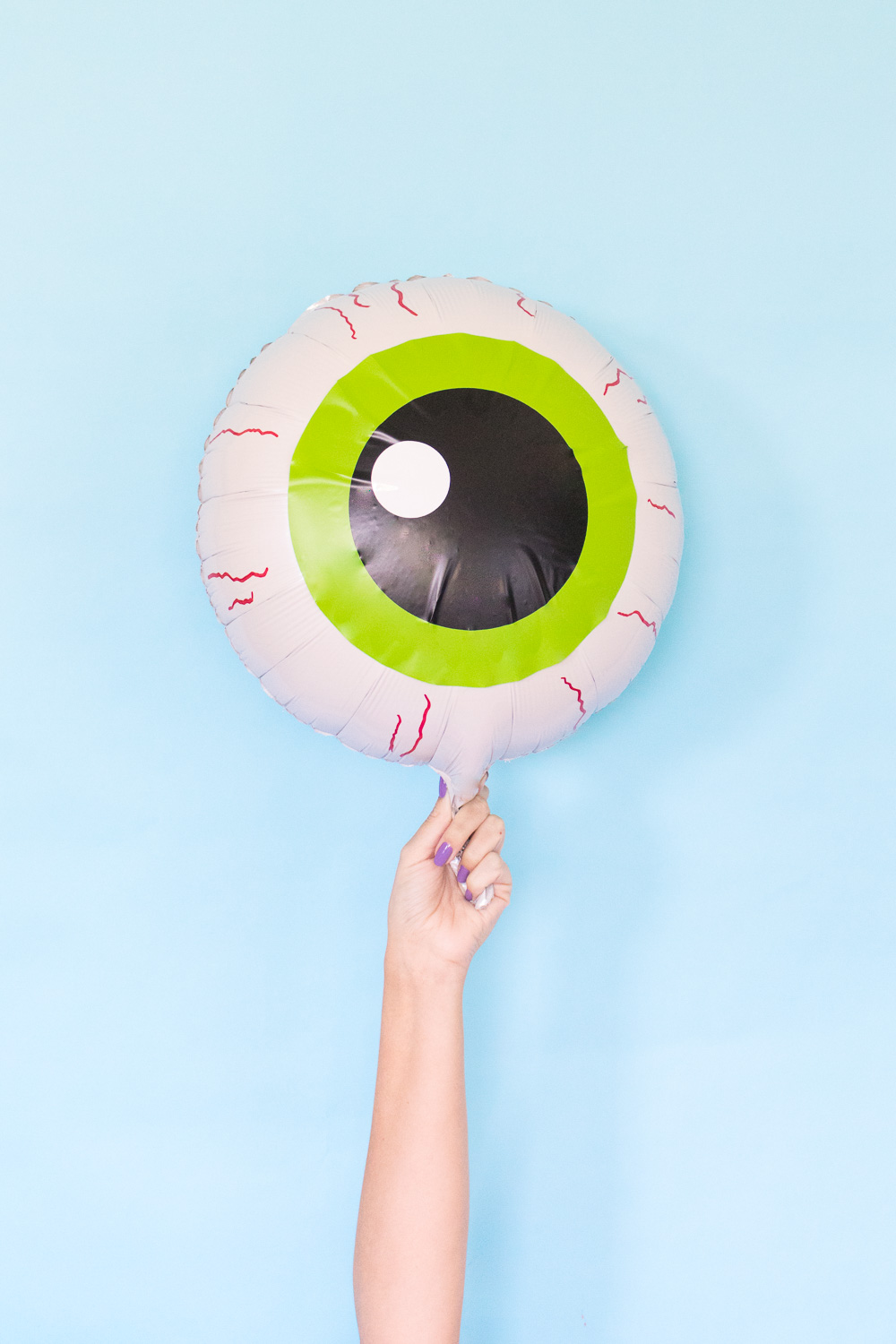 Make a bunch of these balloons – luckily they're easy to make in batches! – and use them to decorate for Halloween. I hope to have another Halloween party this year, and this would be a fun piece of wall decor. Hmmm, maybe I can make small ones for around the food table too?! Happy Halloween, you guys!