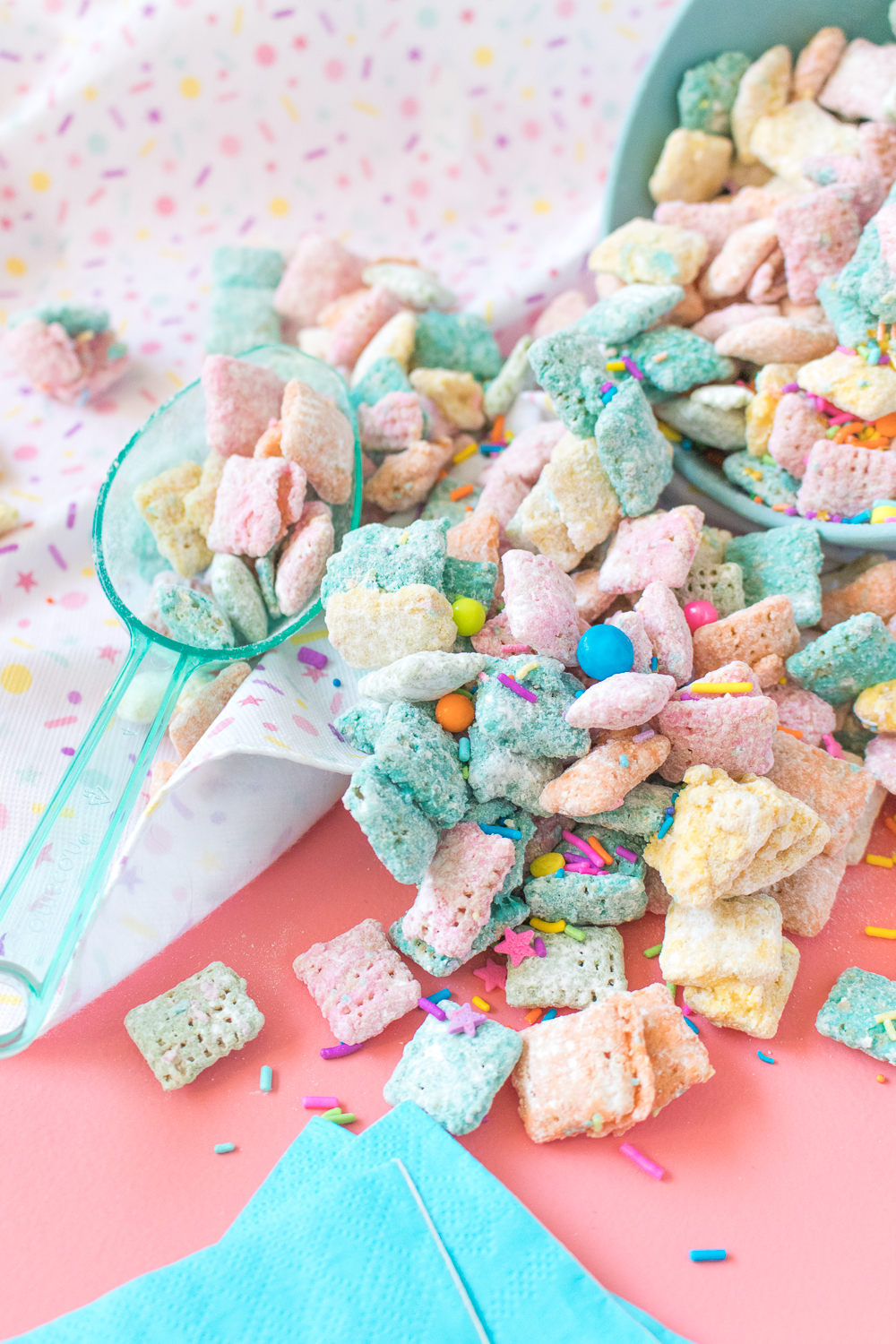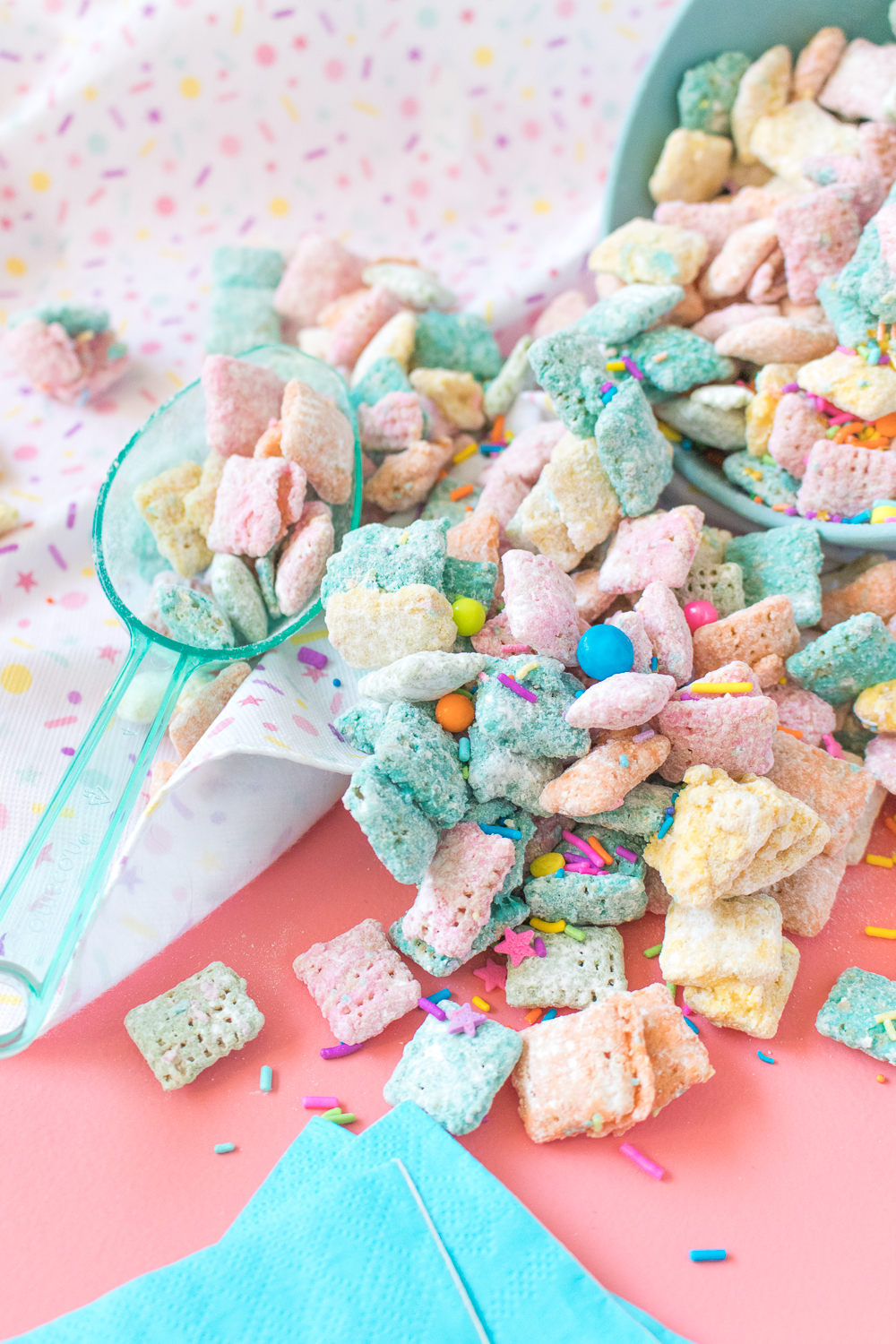 When it comes to snack mixes, I love sweet or salty (sometimes both). In this case, let's go with a little something SWEET, colorful and funfetti-fied! This sweet unicorn Chex mix gets its name from its mixture of colors and bright sprinkles, making it worthy of being a unicorn treat. If I had a unicorn, this is probably what I would feed it! This unicorn Chex mix is also similar to what you may know as puppy chow or muddy buddies, except it's coated with colorful candy melts and sprinkles. Get ready to rock your world!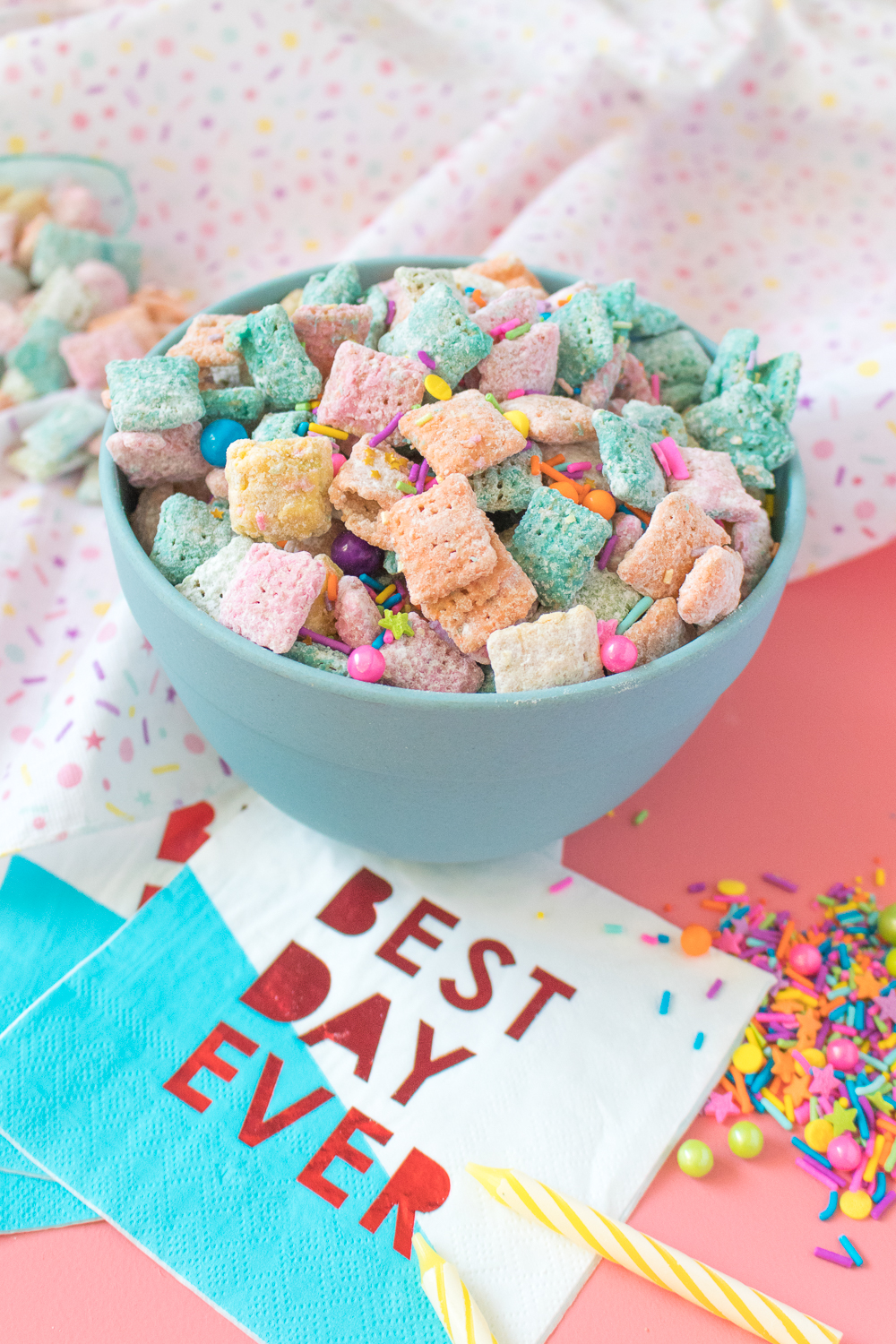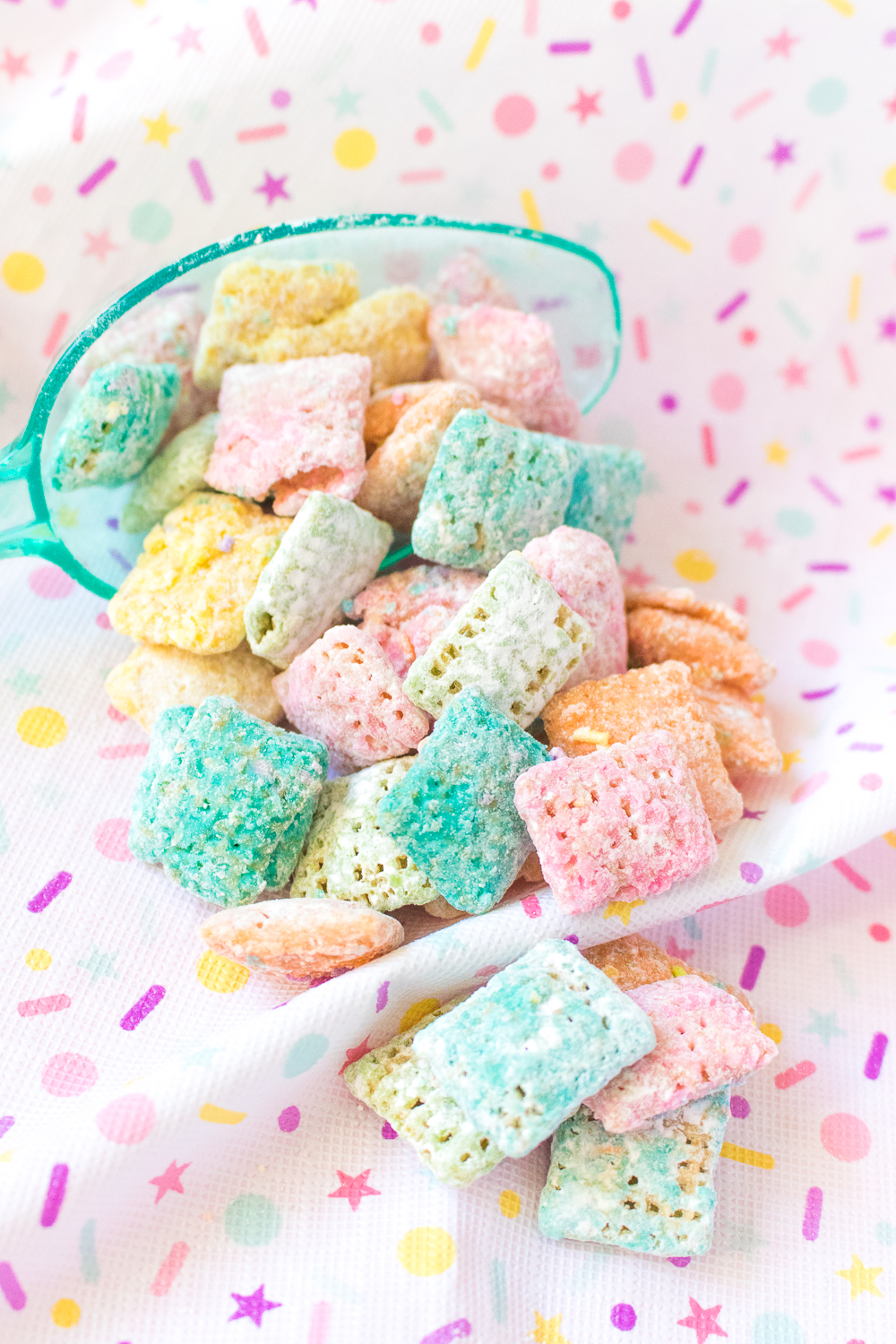 Chex is such a versatile cereal to make different types of snack mixes, and this sweet version is one of my favorites. My mom always made a homemade Chex mix with seasoned salt, butter and worcester sauce that I still love! I make it myself sometimes, but some things are just never the same as when parents make them.
Scroll down for the full recipe card! ??
You won't believe how easy this unicorn Chex mix is to make! Plus, the great thing about a sweet snack mix is it lasts well in an airtight container, so you have a sweet treat to munch on whenever a craving hits…which, in my case, is always.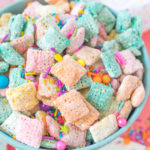 Sweet Unicorn Chex Mix
2018-01-16 17:44:10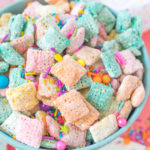 A sweet cereal mix with colorful chocolate and powdered sugar-coated Chex cereal combined with sprinkles
Ingredients
5 cups classic Chex cereal
Candy melts, 5 bright colors
Powdered sugar
Sprinkles
Instructions
Melt about 1 cup of candy melts in separate bowls in 30-second increments, stirring occasionally, until melted
In a mixing bowl, pour 1 cup of cereal and drizzle with the melted candy. Mix with a spatula until all the cereal is coated.
Sprinkle powdered sugar over the top and mix again to coat with the powdered sugar, adding more as needed.
Pour the sugared cereal into a separate large bowl and add sprinkles
Repeat with the next color. Wash the spatula in between and add all finished color to the large bowl with sprinkles. Toss to mix and allow to sit at room temperature for about 30 minutes for the coating to harden completely
Club Crafted https://www.clubcrafted.com/