/
Gingerbread House Cake Bombs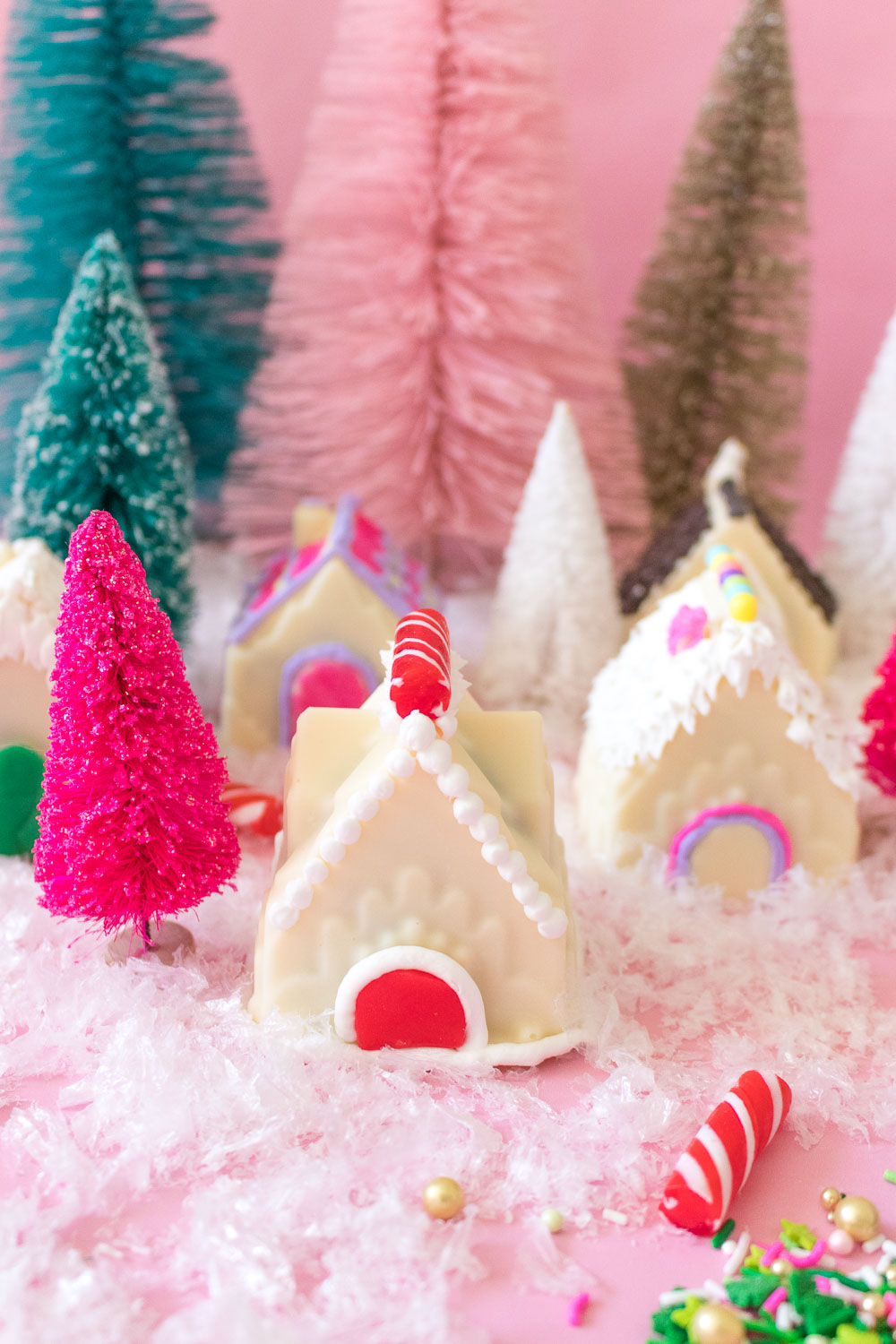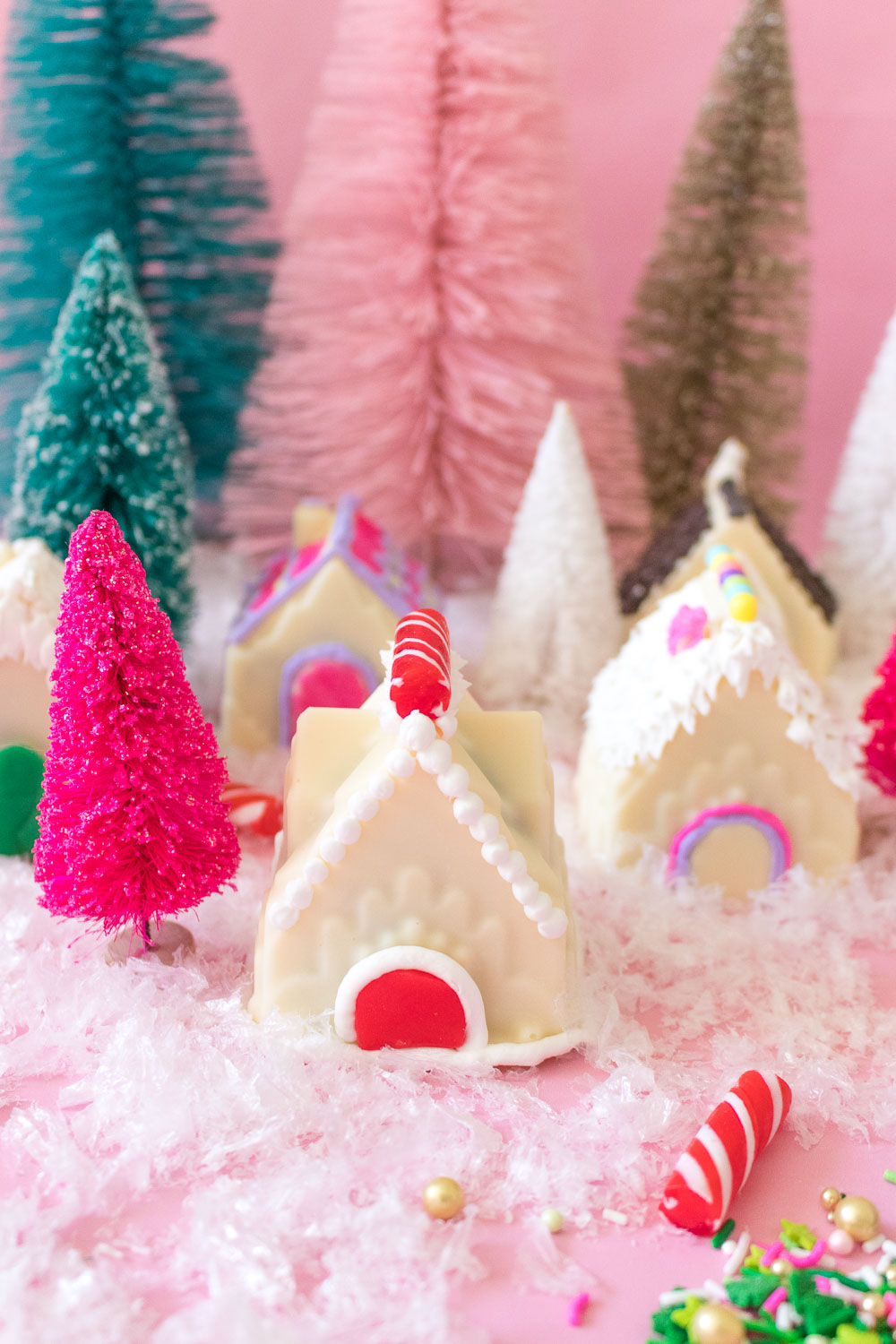 It's sad to say that this is my last week of Christmas posts…can it be Christmas forever? In a last attempt to inspire you all for the season, I couldn't wait to share my personal spin on gingerbread houses in the form of these gingerbread house cake bombs! When I stumbled upon this adorable gingerbread house mold, I was instantly excited. Gingerbread houses are one of my 164251936 favorite things about the holidays, and this seemed like a unique way to bring them to life with a white chocolate coating and gingerbread cake inside.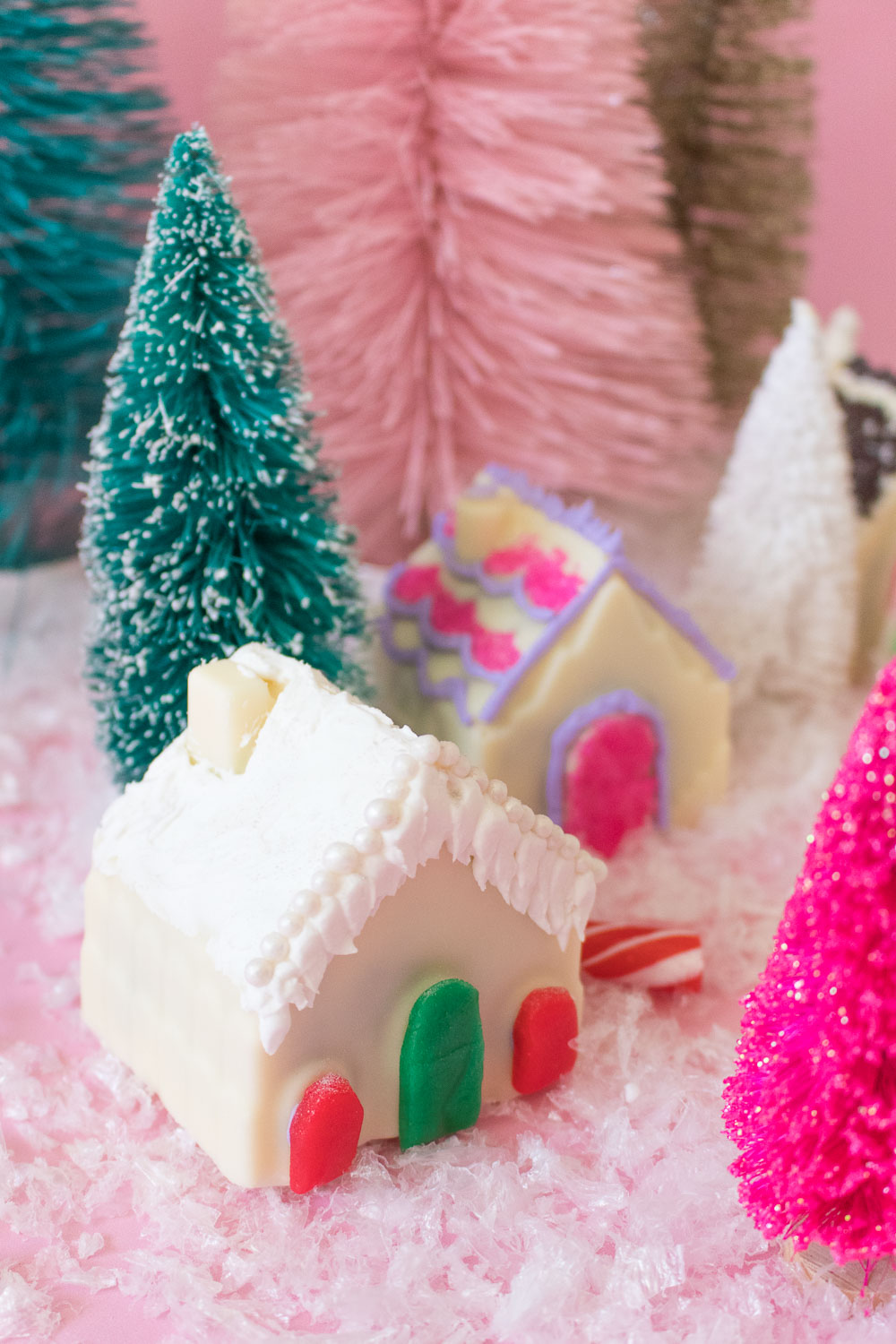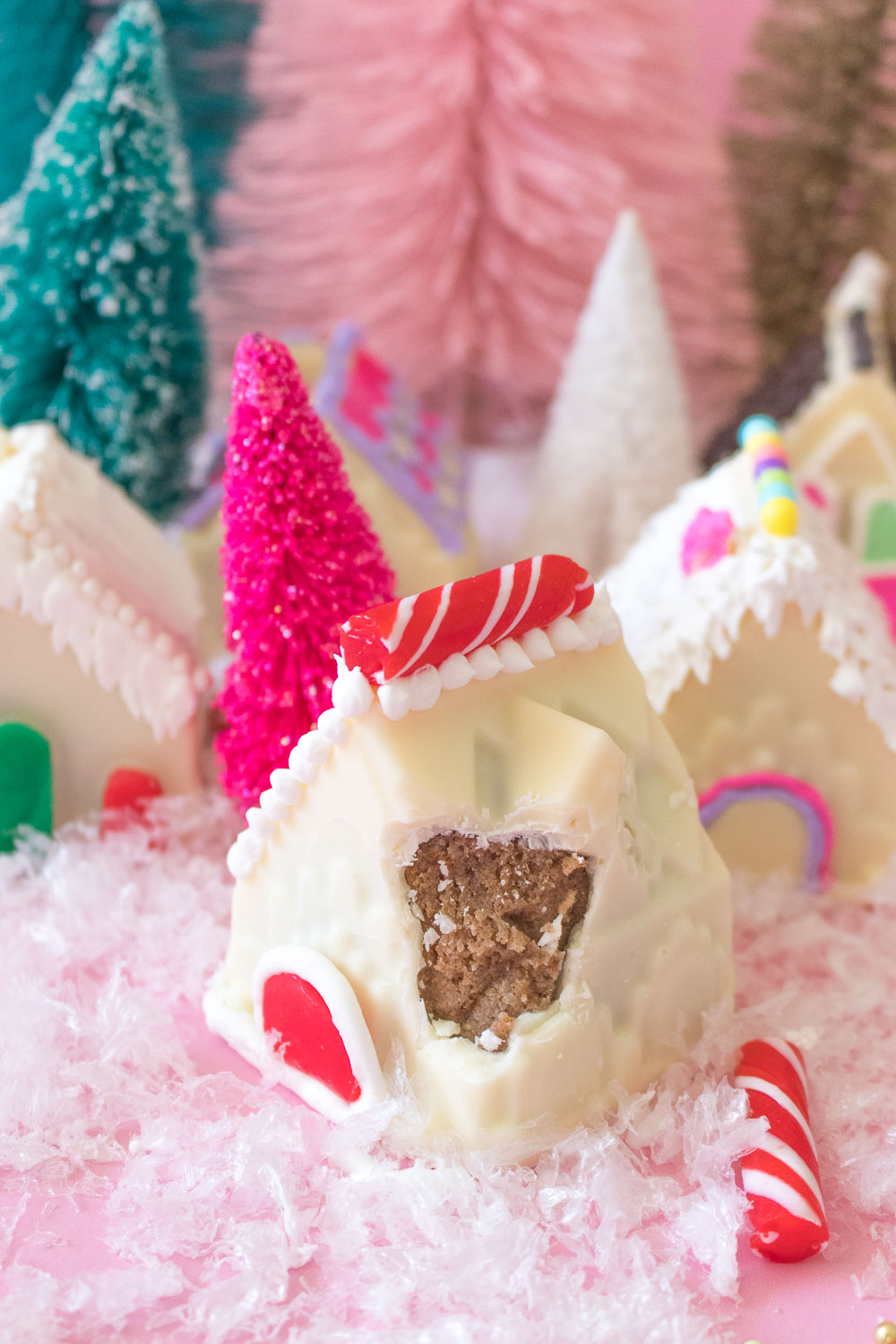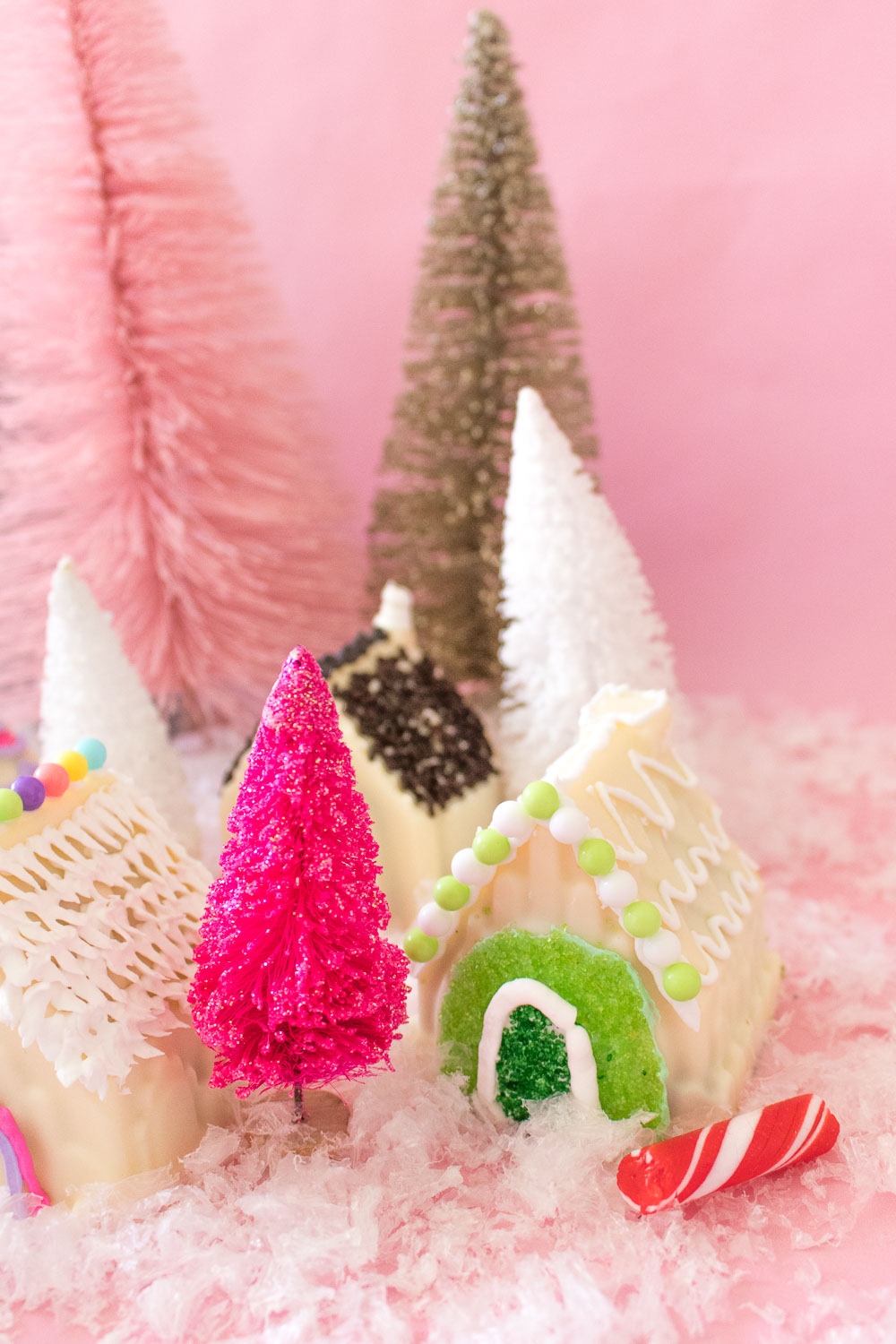 Because this pretty gingerbread house mold (similar here) did most of the work for me, these cake bombs only needed a few decorations to brighten them up. After all, they wouldn't be a Club Crafted post without at least a little color. Sprinkles, royal icing and a few different candies were all I needed to make them over and take these white chocolate houses from pretty to perfect.
Scroll down for the full recipe card! ??
The inside of these adorable little houses is just like the inside of a cake pop. Each one is filled with a mixture of gingerbread cake and cream cheese frosting, which makes it moist and delicious. Of course, you can use any cake filling you'd like! To make it easier on yourself, you can even substitute a boxed spice cake mix and store-bought cream cheese frosting. The inside will taste good no matter what (I mean, duh, cake!) so don't stress too much about it. Just have fun with the decorating instead!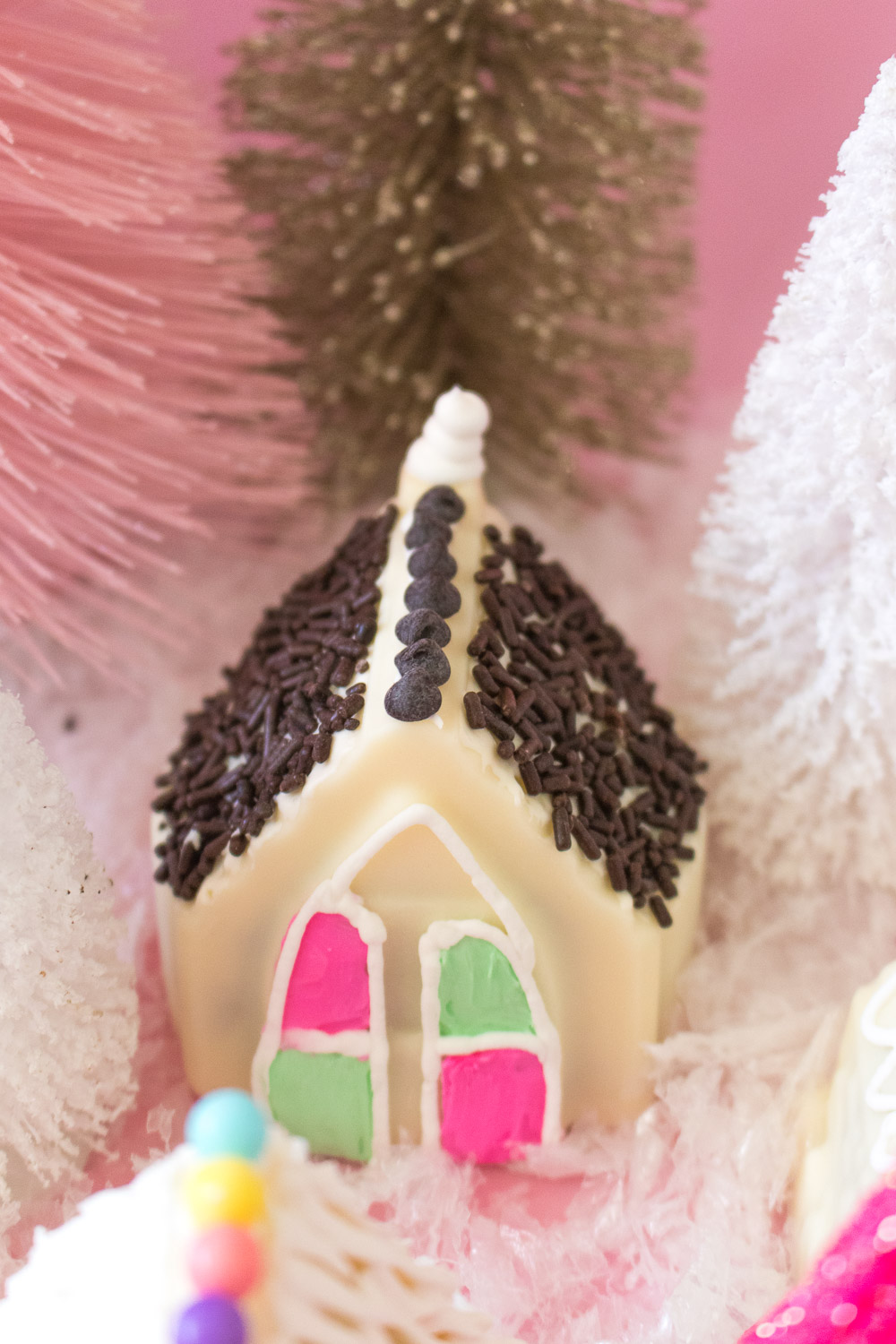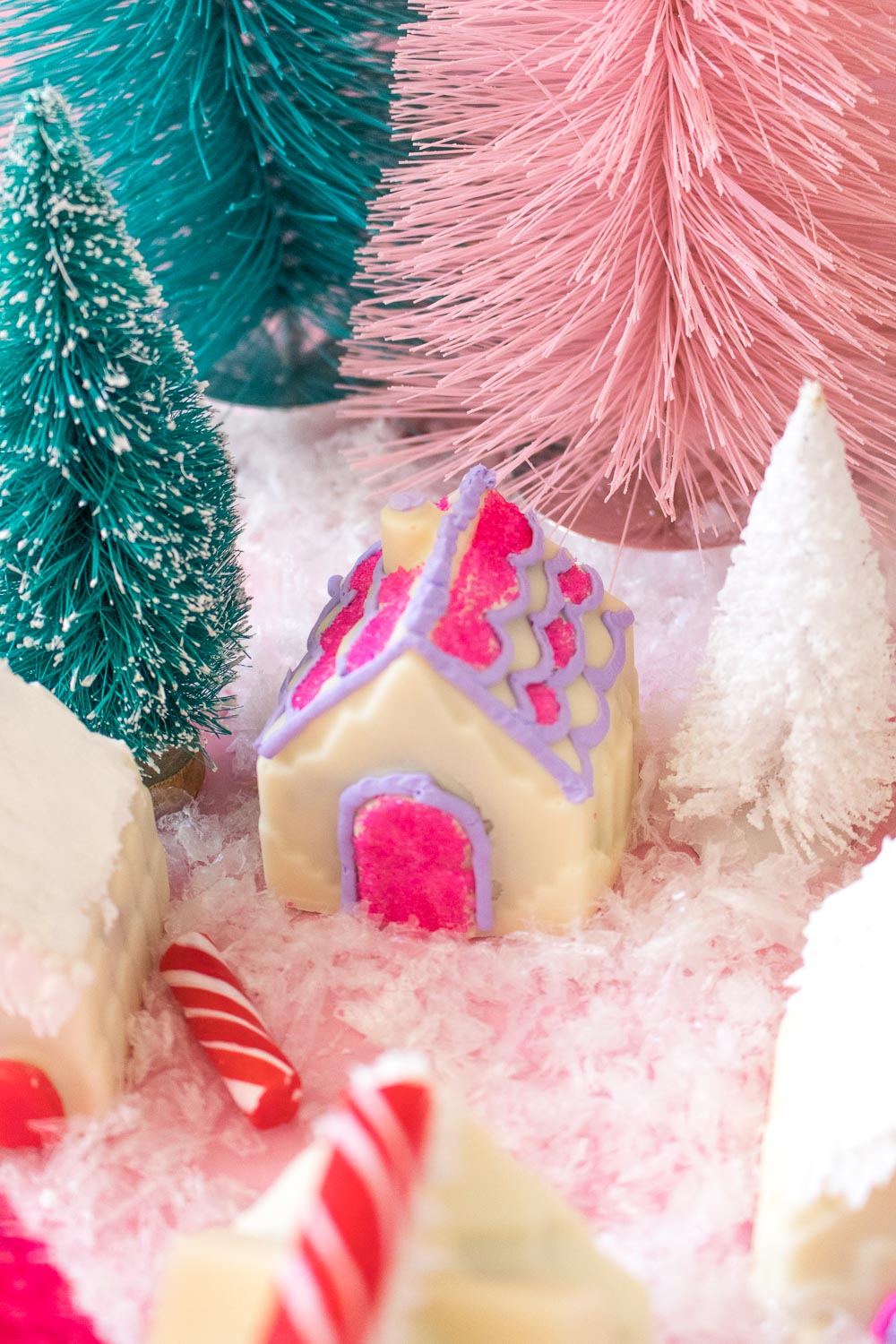 I used a variety of supplies to decorate these white chocolate coated gingerbread houses, but they also looked beautiful on their own. That's what I loved about this mold – it gives each house its own unique details. The best tip I can give you for making sure these turn out properly is to use a pastry brush to completely coat the mold with white chocolate, then fill in with a thicker layer. The last thing you want is to go through a lot of work and not have them come out of the mold correctly. Have no fear though! You may be able to cover up small imperfections with decorations, so there's no use crying over smudged chocolate.
Have fun a variety of candies! I mostly use royal icing, candy sticks, large round sprinkles, sugar crystals and Airheads for the door decorations. I love how they look set up as a little village. I was almost too nervous to eat them, but I couldn't resist a few bites!
Have a merry Christmas!
Please note this post may contain affiliate links from which I may collect a small profit should you choose to make a purchase. I only link to products I have personally used or recommend.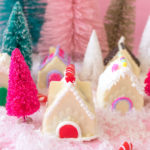 Gingerbread House Cake Bombs
2017-12-16 15:15:16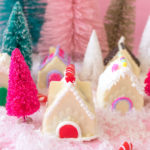 A delicious recipe for gingerbread cake to use for making delicious cake bombs that look like adorable gingerbread houses
For the gingerbread cake
2 cups all-purpose flour
2 teaspoons baking powder
1/4 teaspoon salt
1/4 teaspoon baking soda
1 1/2 teaspoons ground ginger
1 teaspoon ground cinnamon
1/8 teaspoon nutmeg
1/2 cup molasses
1/2 cup boiling water
1 tsp vanilla extract
1 cup butter, room temperature
1 ¼ cups light brown sugar, packed
3 eggs, room temperature
1 egg yolk, room temperature
For the cake bombs
1 batch of above cake, cooled completely
Cream cheese frosting*
White chocolate
Pastry brush
Silicone gingerbread house mold
Candy, sprinkles and royal icing, for decoration
For the gingerbread cake
Preheat the oven to 350 degrees F and spray two 8-inch cake pans with cooking spray
In one bowl, whisk together the flour, baking powder, salt, baking soda, ginger, cinnamon and nutmeg and set aside
In another bowl, pour the boiling water over the molasses and mix to combine
In the bowl of your stand mixer, cream the butter until smooth (about one minute), add the sugar and beat for additional 2 minutes until creamy. Add the eggs and egg yolks, mixing well between each one and add vanilla
Begin adding the dry ingredients and alternate with the molasses mixture until all ingredients are mixed and the batter is smooth
Pour batter into the prepared pans and bake for 25-30 minutes until an inserted toothpick comes out clean. Let cool completely before carefully removing from the pans.
For the cake bombs
Prepare cream cheese frosting*
In a large bowl, crumble the cooled cake and about 1/4 cup of frosting. Mix well with a spatula until completely combined. If the mixture does not stick together, add more frosting. You should be able to mold the cake crumbs. Set aside
Melt the white chocolate until smooth and use a pastry brush to coat the insides of the silicone gingerbread house mold thoroughly with chocolate. Move to the fridge to set
Carefully press the cake mixture into the chocolate lined cavities and pour the remaining melted white chocolate on top, spreading smooth with a knife or spatula. Move to the fridge to set
Once the chocolate has hardened, carefully remove the houses from the mold
Decorate with royal icing, candies, sprinkles and more for a unique look!
Notes
*Try this cream cheese frosting recipe! http://clubcrafted.com/2017/11/15/pumpkin-pie-cake/
Club Crafted https://www.clubcrafted.com/