/
The Science of Baking: A Complete Cake Guide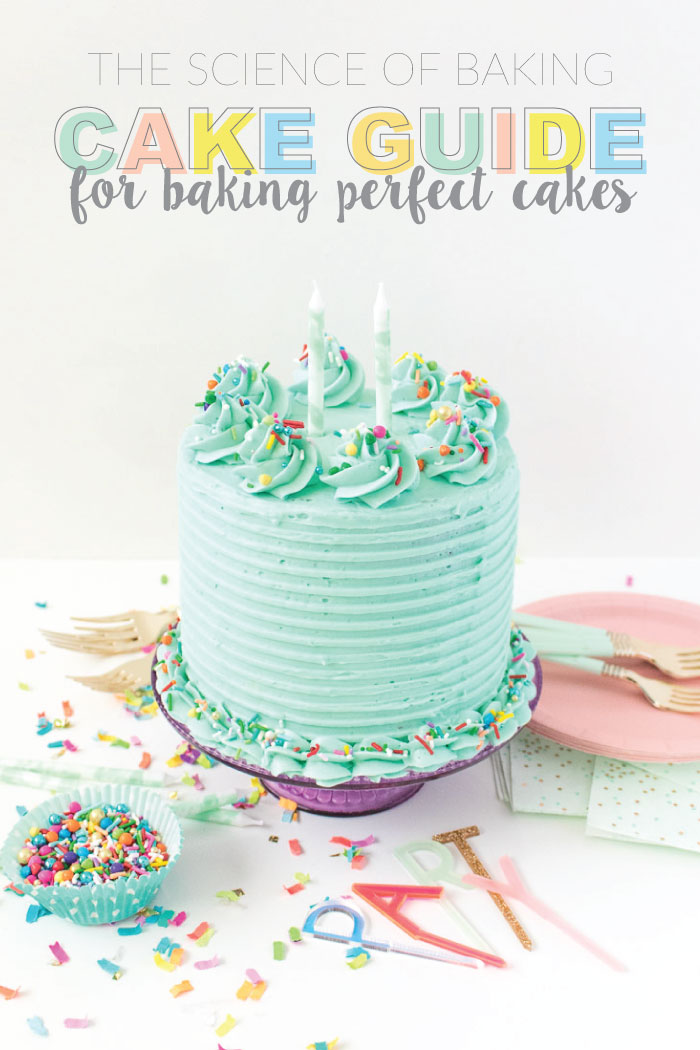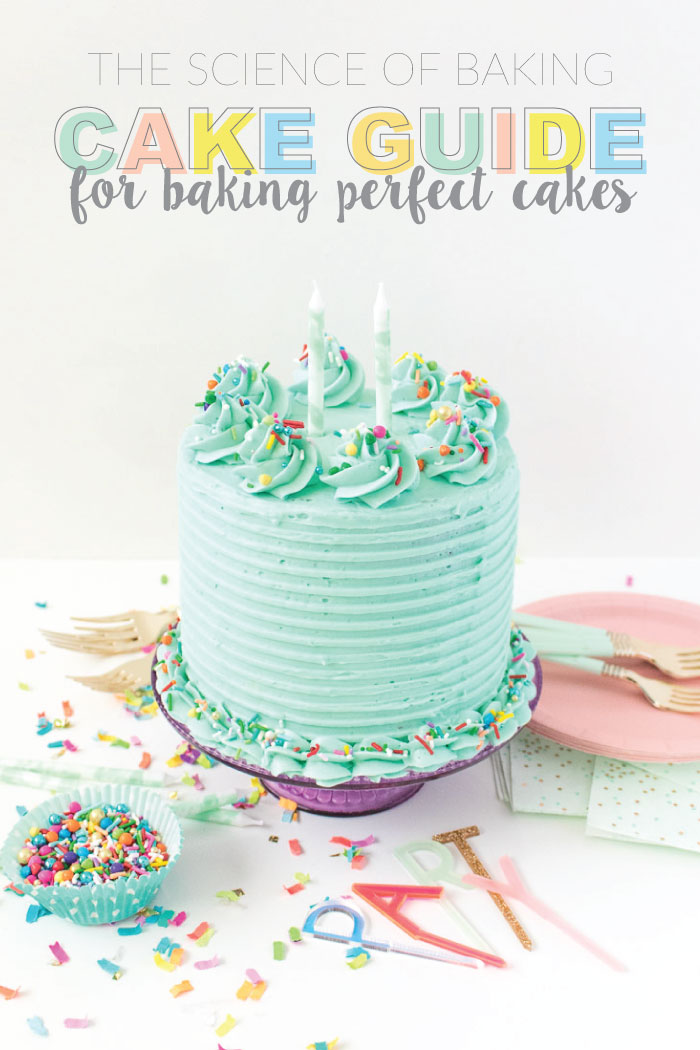 If there's one thing I hear from people when it comes to baking, it's that they don't think they're good at it because they don't understand the science of baking. Well, the truth is I didn't either for a long time…I just started throwing things in a mixing bowl and then tried to figure out why they collapsed when I baked them! If you want to bake perfect cakes, it's simply going to take practice (and maybe this cake guide). Practice, practice, practice.
Baking cakes is a science. Cakes tend to be more difficult to master than other treats like cookies or candies. The more you understand about the science behind baking, the better cakes you'll bake. Then you can focus on making them look pretty!
Let's talk about the science of baking in this complete cake guide and what different ingredients do for cakes so that you can learn how to bake perfect cakes every time.
The Science of Baking: The Role of Flour in Cakes
Flour is a rising agent in your cake. The gluten in flour (or the protein in gluten-free mixtures) helps to provide the structure for your cake.
In most cake recipes (as well as cookies and some breads), the mixing time impacts how the flour will rise to structure your cake. You may see in your instructions that you must mix in the flour until *just combined.* This is because if you overmix the flour, the gluten may become overdeveloped and cause a toughness or dense cake. I've made this mistake many times!
You will find recipes for cakes like flourless chocolate cake, which relies on the reaction between other ingredients to make up for the lack of flour, but you'll also see that the texture is quite different from that of a traditional cake baked with flour.
Why Eggs are Egg-stra Important
Eggs lend to the fat content and structure of a cake, and they help provide the texture and moisture among other things. You'll be hard-pressed to find a good cake recipe without eggs because they're a MAJOR ingredient. You may have seen images like this one that demonstrate the textures in a cake with various amounts of eggs.
A cake with no eggs or too few eggs may not have the proper rise and fall apart easily due to the lack of structural support eggs should provide. On the other hand, a cake with too many eggs will be dense and take on a rubbery texture that tastes distinctly "eggy."
Egg whites and egg yolks play different roles in cakes as well. The yolks provide a source of fat that give the cake its texture and fluffiness. The egg whites are actually a drying agent and, when whipped, can act as a leavening agent in recipe like a genoise cake that uses only whipped egg whites to leaven the cake. Whole eggs contain the best of both worlds, but they mainly provide the structure of your cake and add to the moisture that a good cake needs.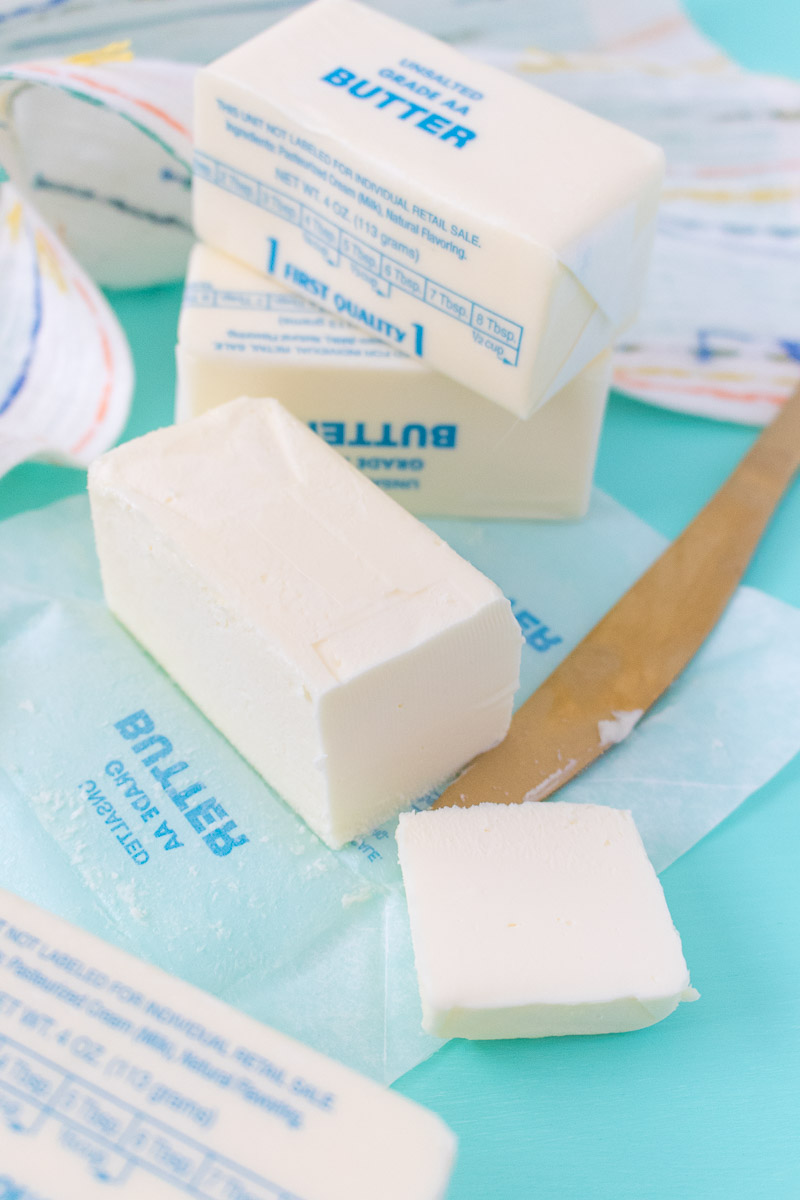 Butter Baking! The Importance of Fat in Cakes
Most of the cakes I personally make are butter-based cakes. They're generally the easiest cake recipes and are made by creaming the butter and sugar together to create air pockets that contribute to the fluffiness of cake. Butter is a common fat in cakes (but your eggs also provide fat) that not only provides a lot of flavor but holds air bubbles in the batter that creates the proper texture for the cake. It reacts with the gluten in flour to coat the molecules and prevent them from combining as easily so that you cake texture remains light and fluffy (instead of dense from too much gluten development).
Why You Need Room Temperature Butter:
Almost every single recipe will call for room temperature butter…and they mean it! In fact, unless the recipe states otherwise, all of your ingredients should be at room temperature. In order to cream butter and sugar together to create those air pockets, it needs to be at a soft room temperature. Otherwise, you'll either have a very lumpy mess because it's too hard to "cream" or it won't form the necessary air bubbles because it has melted too much. There are several techniques for brining butter to room temperature in a pinch, but the best thing you can do is set your butter on the counter about 30-45 minutes before you want to begin your recipe.
Also, on the topic of unsalted butter vs. salted butter, you're better off only buying unsalted butter for baking. Unsalted butter will almost always be used in a recipe so that you can better control the salt content by adding it yourself.
Sugar is about More than Sweetness
Yes, sugar is hugely important to the taste of your cake. You'll immediately notice the taste difference without it, but it is also another factor in creating the tender texture of the cake. It helps to hold some of the moisture and create those much-needed air pockets when creamed with the fat in a recipe.
Baking Powder vs. Baking Soda
Here's where I always had trouble…what's the difference between baking powder and baking soda? The short version: baking powder is actually a mixture of baking soda and cream of tartar. Thus, the chemistry of each is different. Each serves a different purpose based on how it reacts with the other ingredients in a recipe. Both are leavening agents that help the cake rise and create the airy texture by holding the cakes air pockets together and expanding them as the cake bakes. If your cake flattens and you don't know why, it may be because you've used too much of a leavening agent and caused those pockets to burst, flattening the cake.
When to Use Baking Soda:
Baking soda must be combined with an acidic ingredient in a recipe in order to produce the necessary chemical reaction to create the rise. An acid ingredient might include buttermilk, vinegar, brown sugar, yogurt, citrus juice, cream of tartar, natural cocoa powder or others. Baking soda is stronger than baking powder (obviously because baking powder contains some of it but not all) so you don't want to use more than is needed to create the chemical reaction.
When to Use Baking Powder:
Baking powder is a mixture of baking soda, cream of tartar and sometimes cornstarch. This means it already contains an acid (the cream of tartar), so the chemical reaction occurs when it's mixed with your cakes wet ingredients. Then it acts to rise the cake when you bake it. You'll use baking powder is most recipes that do not call for an acidic ingredient BUT there may still be cases when you can use it when a recipe does contain an acidic ingredient. Always follow your recipe!
Most of my cake recipes use baking powder, but some use both, like my chocolate cake recipe.
It's interesting because you can usually substitute baking powder for baking soda in a recipe (by increasing the amount a bit) but you can't substitute baking soda for baking powder because you can't use baking soda until you have an acidic ingredient.
Understanding the Types of Cocoa Powder
Cocoa powder does more for your cake than just give it that tasty chocolate flavor. In most cases, you'll use natural unsweetened cocoa powder. It is acidic (therefore you normally use baking soda with it) and helps create the chemical reaction to create the rise of the cake. Dutch-process cocoa powder is neutralized, so it does not react with baking soda like natural cocoa powder does. You'll generally see it in a recipe with baking powder instead. Differentiating between the two really matters based on whether you use baking soda or baking powder in a recipe. They do have different tastes – the natural cocoa powder is more bitter, and the dutch-process cocoa powder is more mellow.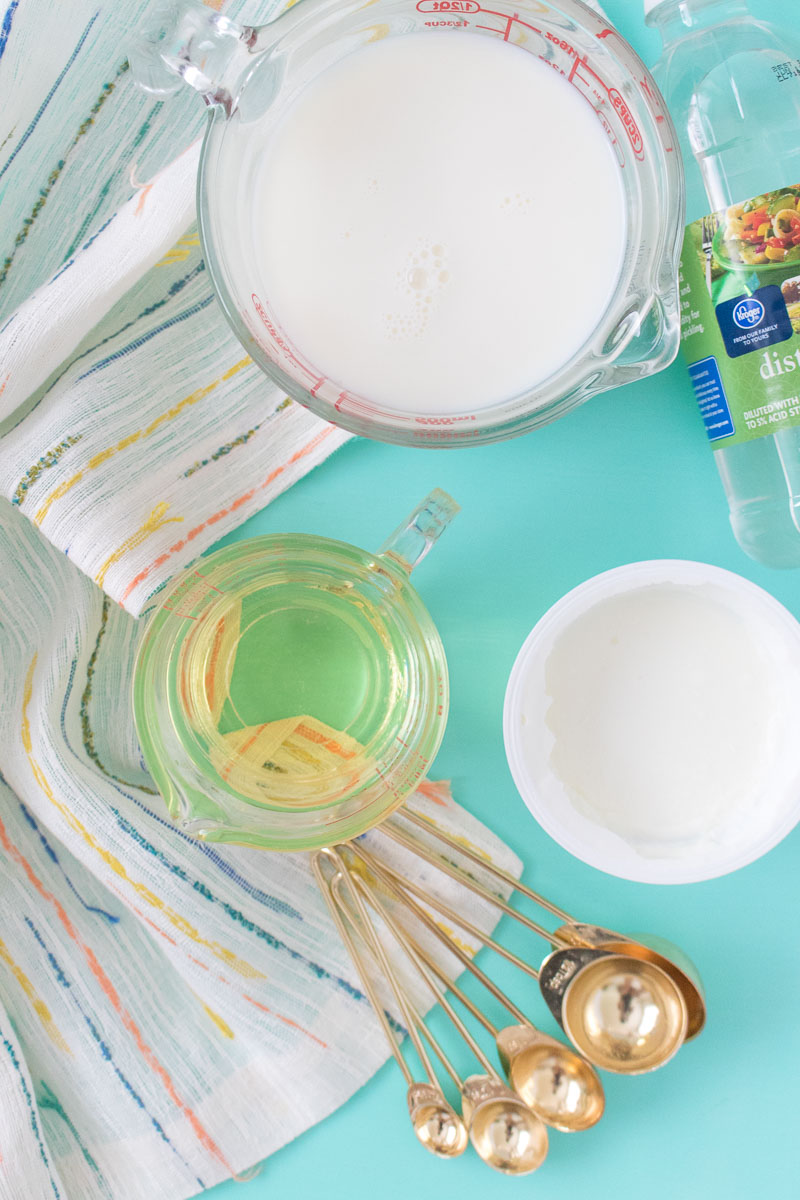 Liquid vs. Dry Ingredients
Baking is all about balance. You need to find the right balance between liquid and dry ingredients to ensure cakes are moist enough but not so moist that they don't bake. Liquid ingredients in a cake (milk, buttermilk, yogurt, vegetable oil, water, etc.) help to form the gluten bonds and create a fluffy but moist cake, but when there's too much, they inhibit the rise and can keep the cake soggy. On the other hand, too much of your dry ingredients makes for a dry cake and no one wants that! Depending on the recipe, some cake batters will be thicker than others. As long as you've measured your ingredients according to the recipe, you should be OK.
Tips for Baking Perfect Cakes:
Always grease your cake pans! It helps to add greased parchment to the bottom of your pans to ensure the cake comes out of the pan with ease.
Use fresh ingredients. Ingredients like baking soda and baking powder DO expire and will lose their potency over time, so always buy new ones when they reach expiration, even if you still have some left.
Don't overmix batter. Only mix in the flour until just combined so that you don't overdevelop the gluten and ruin the texture of the cake. This applies to cookies and other baked goods as well.
Measure ingredients properly. There are different types of measuring cups for a reason…use dry measuring cups for dry ingredients and vice versa. You should also measure your flour by scooping spoonfuls into your measuring cup, then scraping excess off the top with a knife to level it rather than scooping it with your measuring cup as you will most likely use too much flour this way.
Leave the oven door closed. Opening the oven door too early can interrupt the rise of your cake, so make sure to leave it closed until it reaches the point that you need to check if it's done.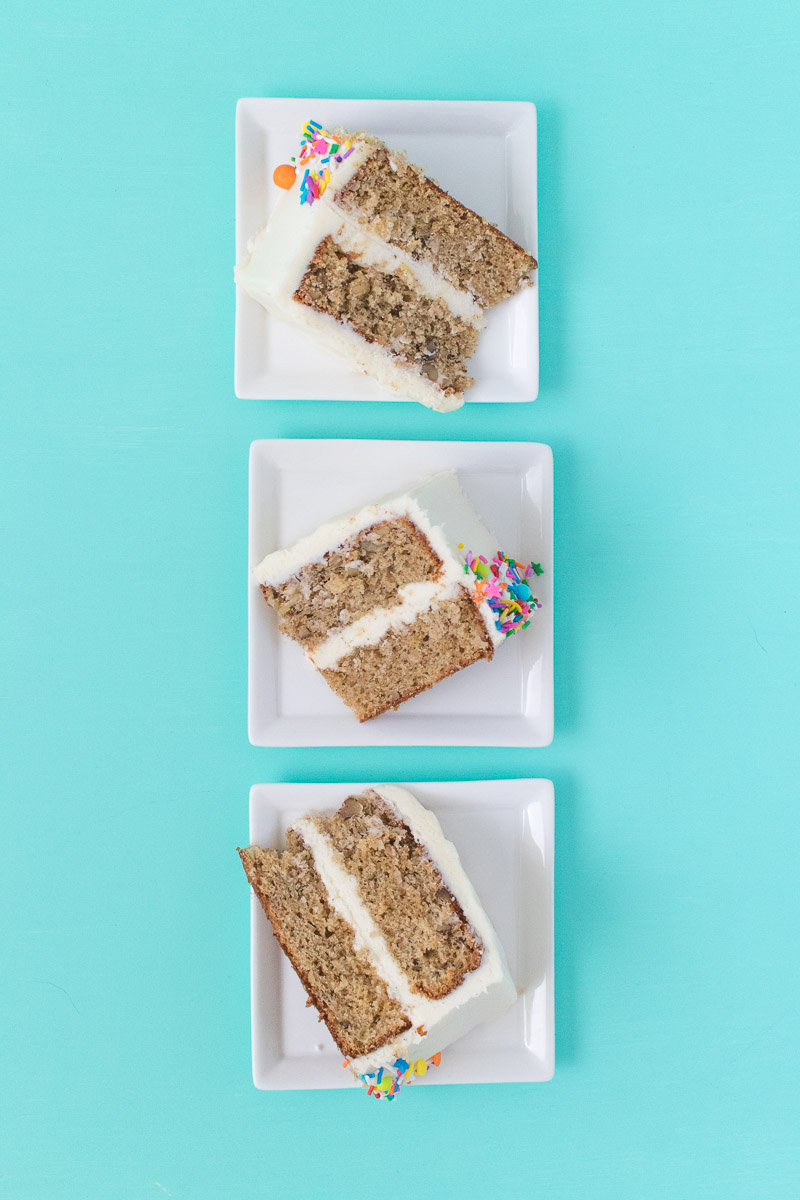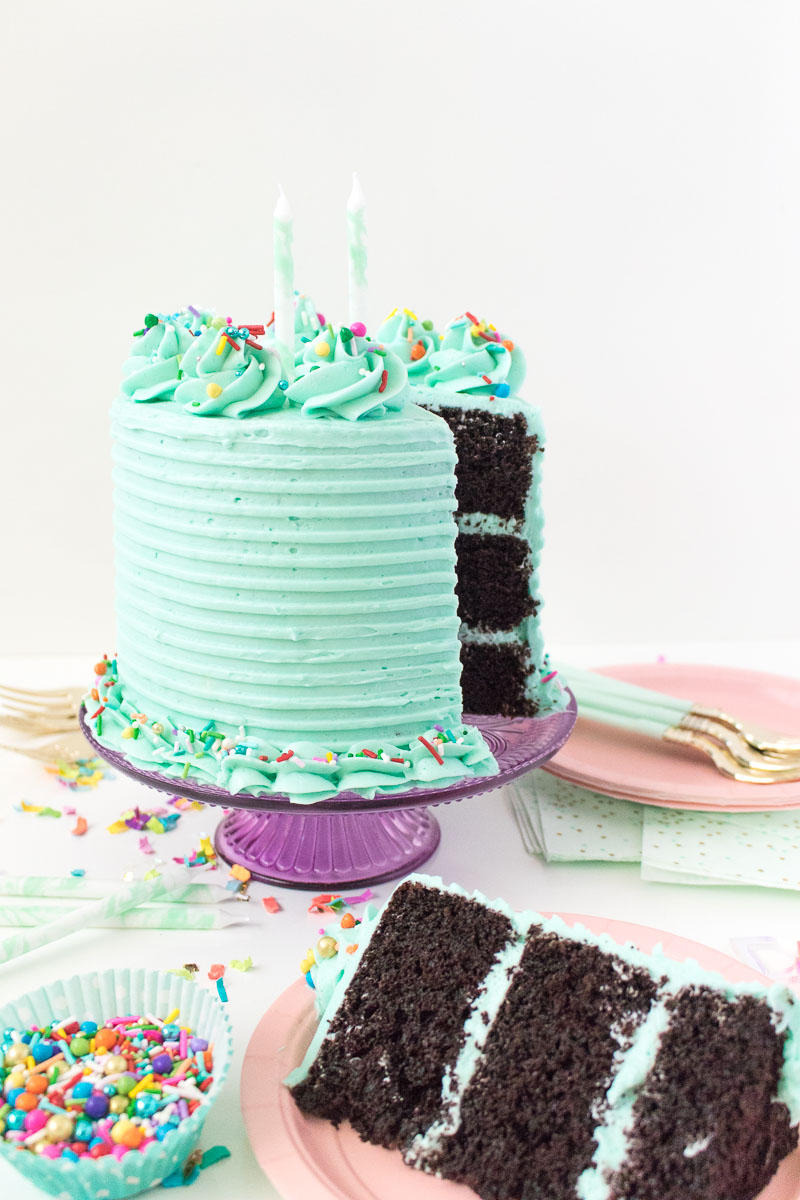 That hummingbird cake with cream cheese frosting is a recipe from the book Layered by Tessa Huff, and it's one of my favorites! The one below it is my classic chocolate cake recipe with simple vanilla buttercream. I swear by this chocolate cake recipe because it's hard to mess up, hah! It's extremely moist and perfectly chocolatey – the perfect birthday cake.
I hope this cake guide has helped you understand the science of baking! I know it seems tricky, but the best way to learn (as with anything) is practice. If your next cake doesn't come out quite right, these science of baking basics can help you figure out what went wrong so that you can bake a better cake next time!