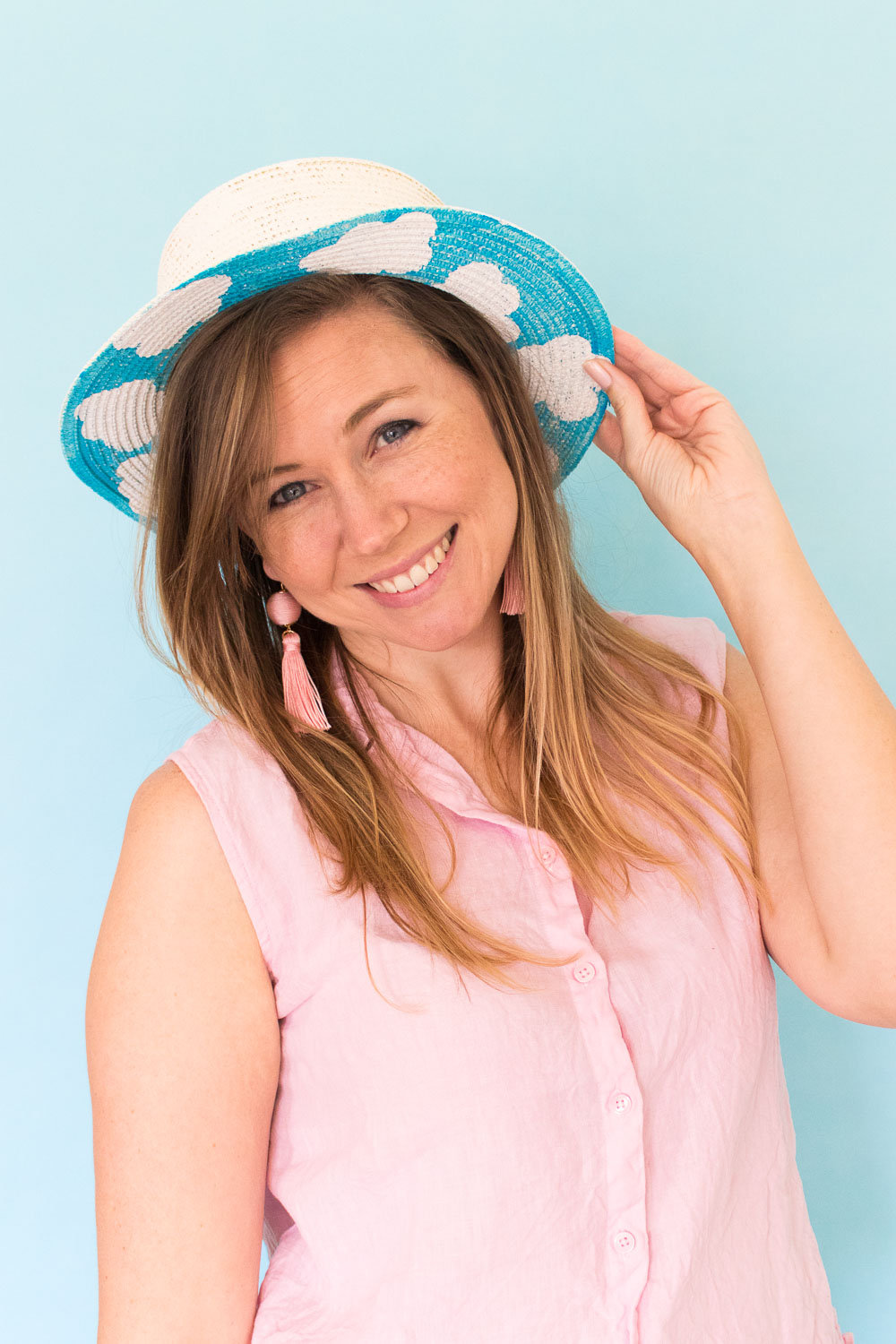 The following post is sponsored by Tulip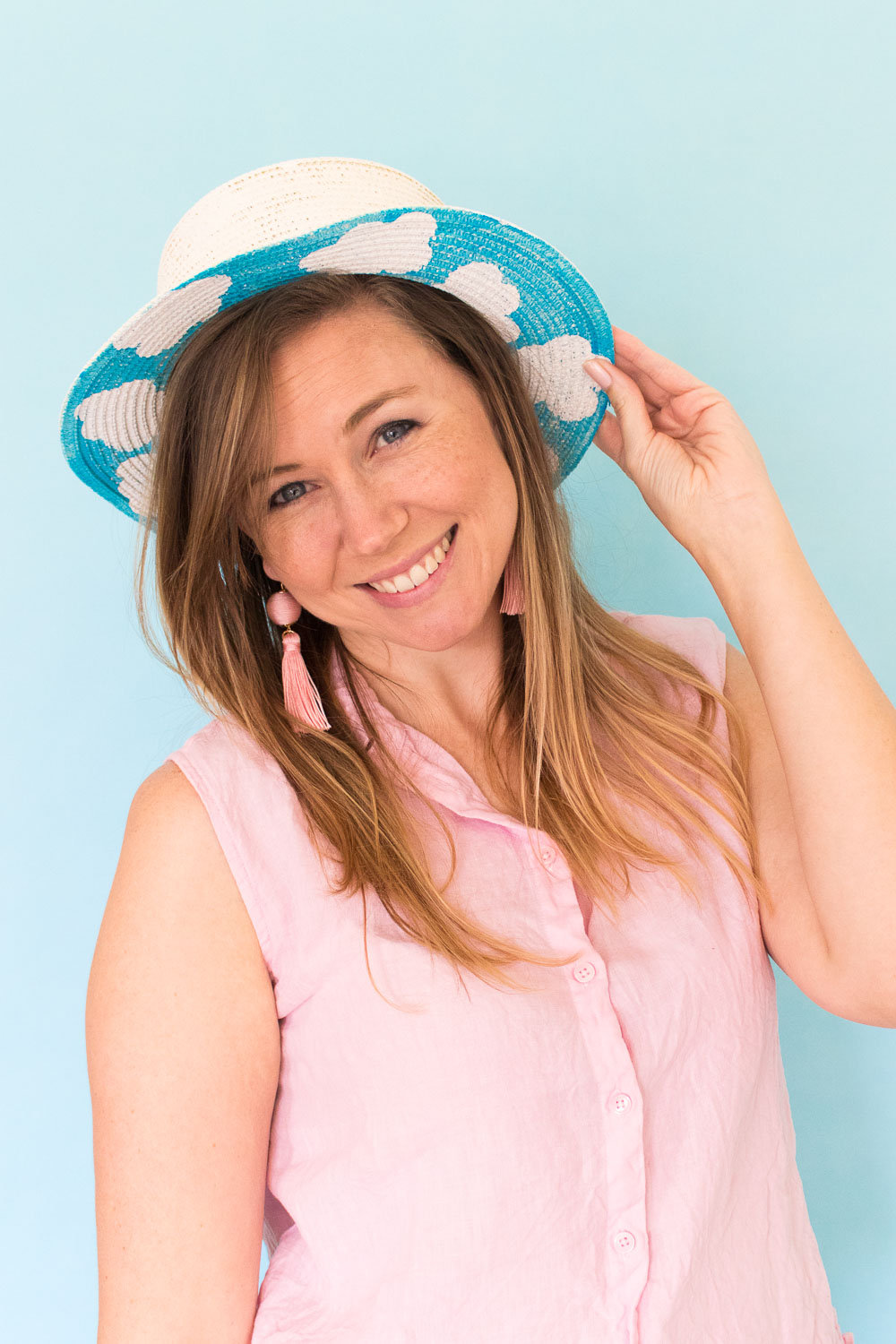 Spring is in full swing over here in California, and with the sun shining, I'm bringing out my hat collection. Honestly, it never really went away, but you get the idea. Since it's somewhat difficult to find colorful hats, I thought I'd share how to make your own by painting the underside of the brim of a simple sun hat. This DIY clouds sun hat got a complete makeover with Tulip Soft Paints, so now my head can literally be in the clouds!! This way, the pattern isn't overwhelming but I still have a unique hat to enjoy this spring and summer.
Painting the underside brim of your sun hat can give it a great pop of color and a cute surprise when you look up! For this white panama hat, I knew clouds would be the perfect pattern. I do love a good pun after all!

Supplies:
Psst, you can also save money by purchasing a rainbow pack of paints.
Step 1: Turn the hat upside down and paint the entire underside of the brim of the hat blue using Tulip Soft Paint. Let dry and paint a second coat if needed to brighten the color.
Step 2: Once the blue paint is completely dry, use the round sponge brush to create the appearance of clouds scattered around the brim. Dot the white paint in clusters to create the appearance of clouds.
Once the underside of the clouds sun hat is dry, check the top side of the hat to see if any paint has seeped through. If so, you can easily paint the top of the hat to cover up the holes as I did with my white hat.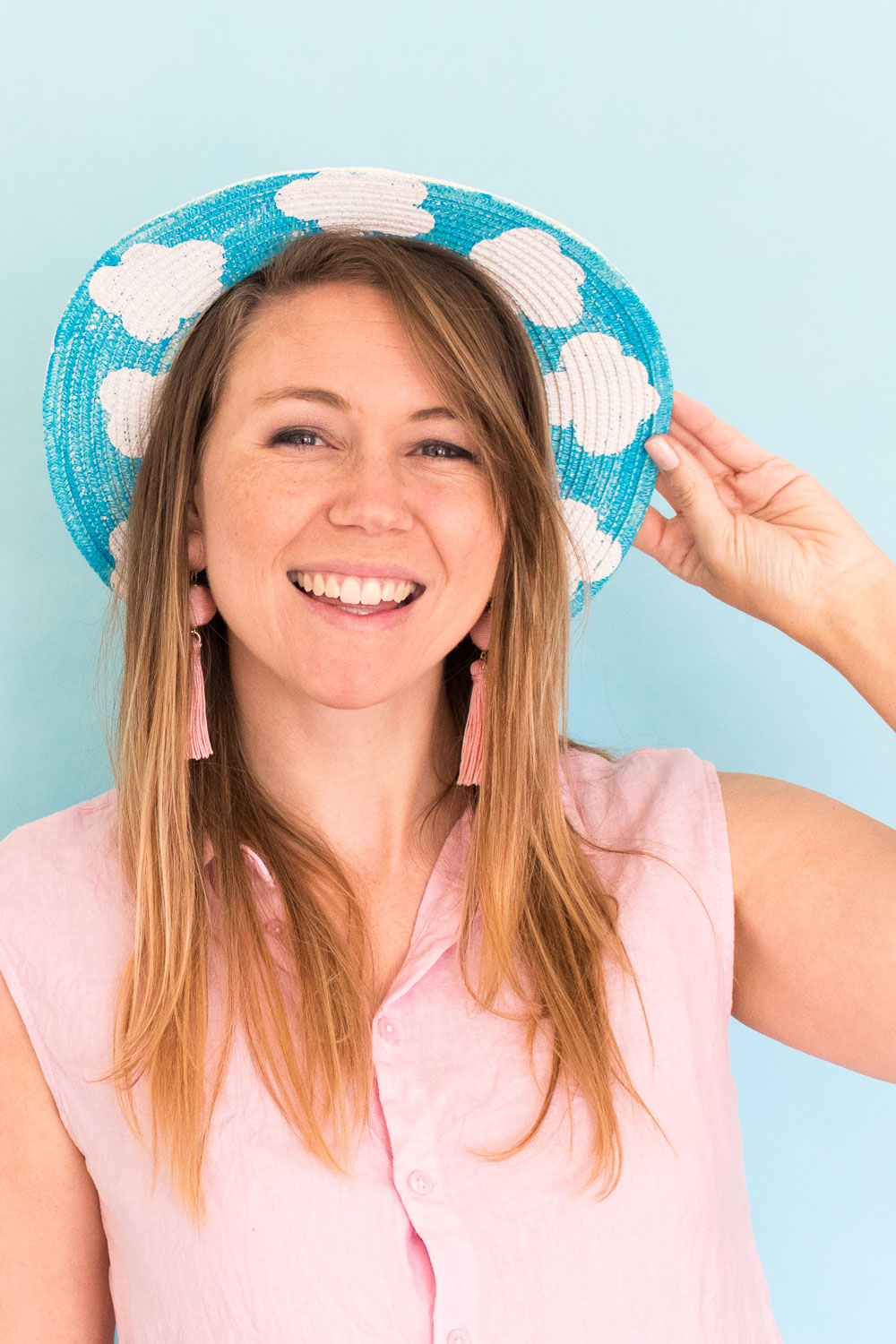 Thank you to Tulip for sponsoring this post. All opinions are my own. Please note this post may contain affiliate links from which I may collect a profit should you choose to make a purchase. Thanks for supporting the brands that keep Club Crafted crafting!