/
DIY Recipe Box Makeover with Wallpaper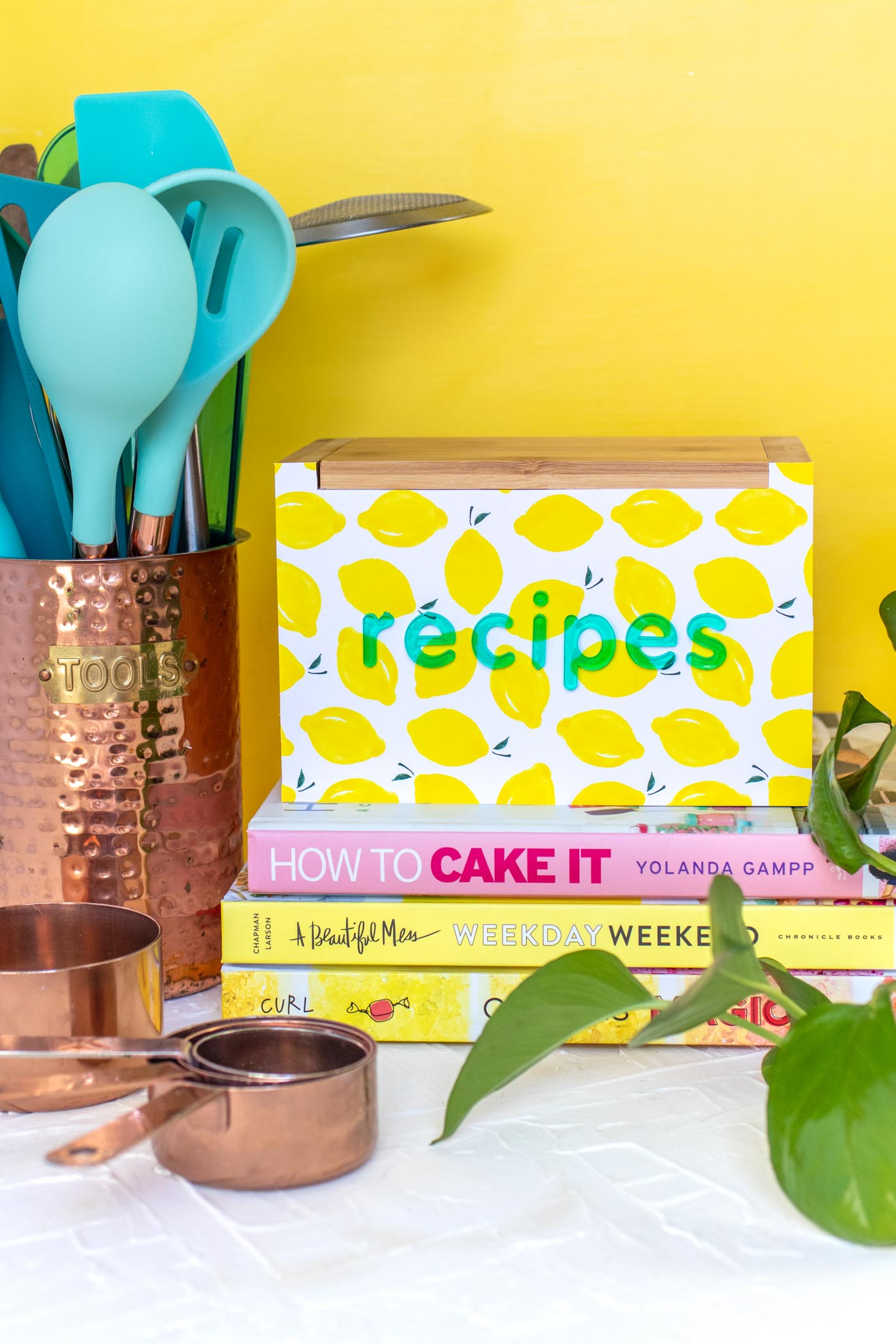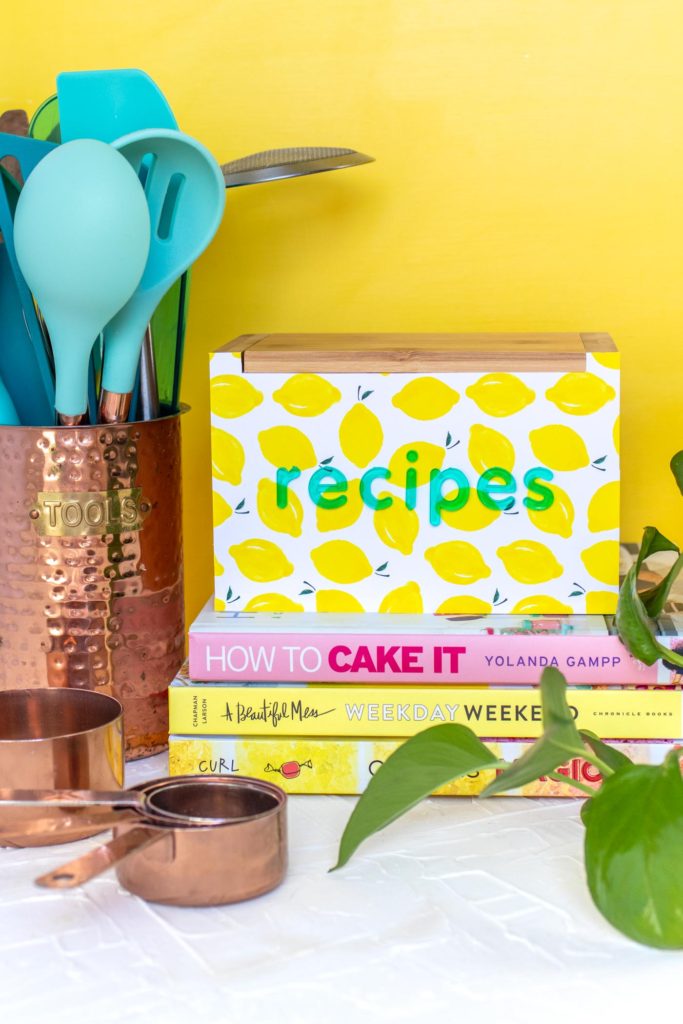 If you caught the post for these printable recipe cards and patterned dividers, then you're in luck because now you can pair them with this DIY recipe box makeover with wallpaper! As I mentioned in that post, I love having actual recipe cards to save my favorite recipes. I use Pinterest as a way to organize and find new recipes to try. Now, I finally have a cute recipe box to organize my printable recipe cards. Can you guess how I made it? OK fine, I gave it to you in the title…it's removable wallpaper!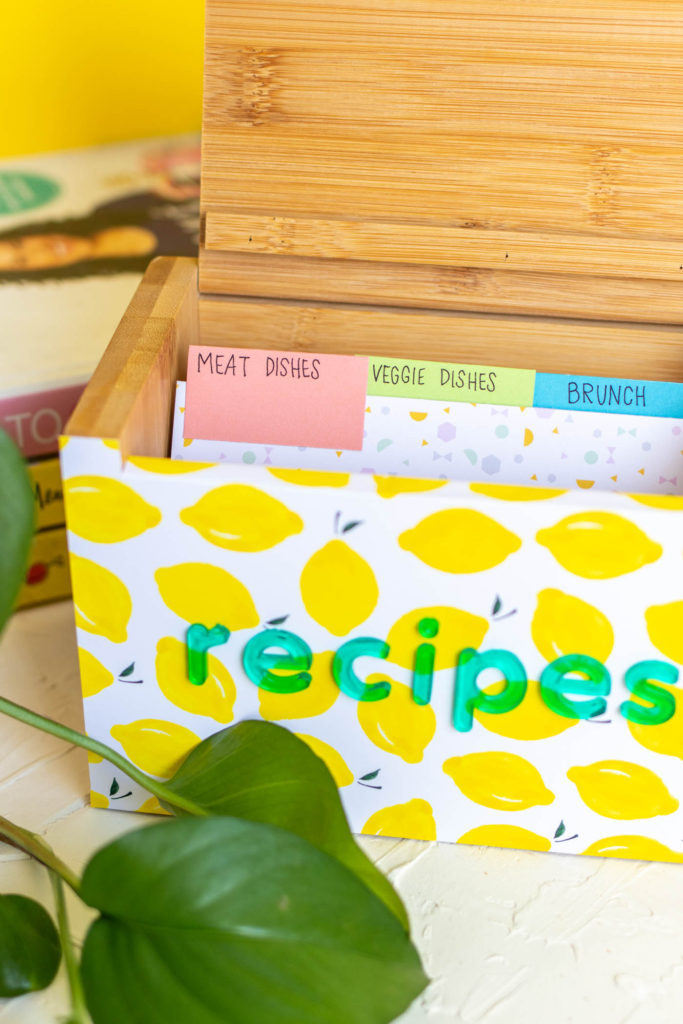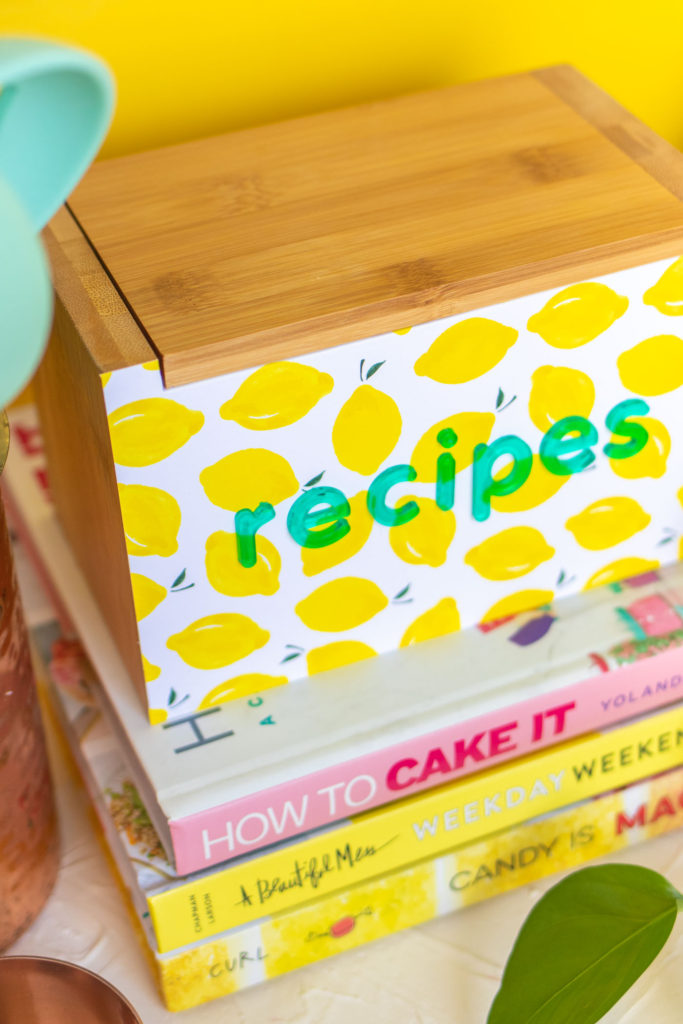 I have this thing with lemon prints…so I was really excited to find this lemon wallpaper sample! It was JUST the right size for the front of the box., making this a very quick recipe box makeover. I also have wallpaper leftover from my renter-friendly closet door makeover that I can't wait to plan a project with now.
Since I've been cooking at home most nights, it's really convenient to pull my favorite recipes from the DIY recipe box on my countertop. What pattern would you cover your recipe box with wallpaper?!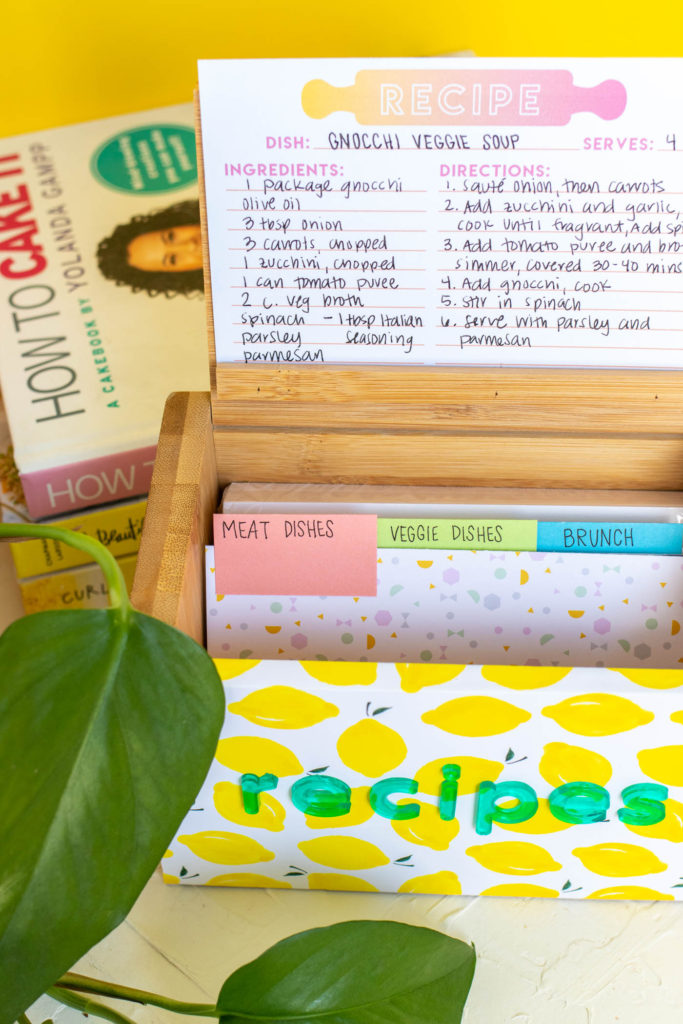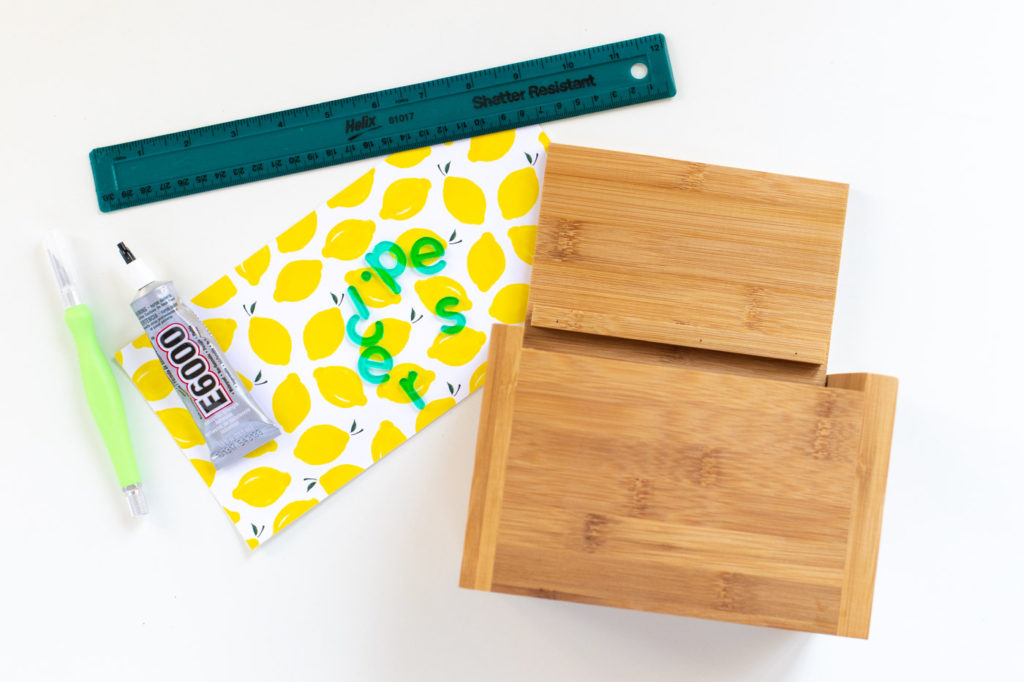 Supplies:
Removable wallpaper sample
Craft knife
3D letters or stickers
Ruler
Glue, optional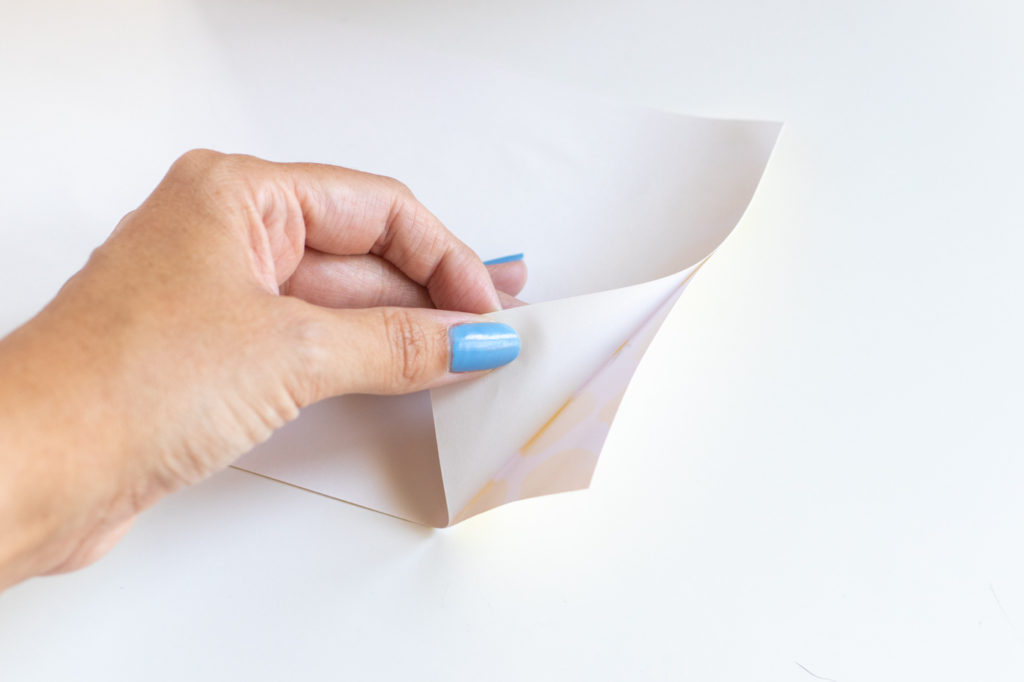 Step 1: Peel away the backing of the removable wallpaper. It's usually easier to peel away only part of the backing to start.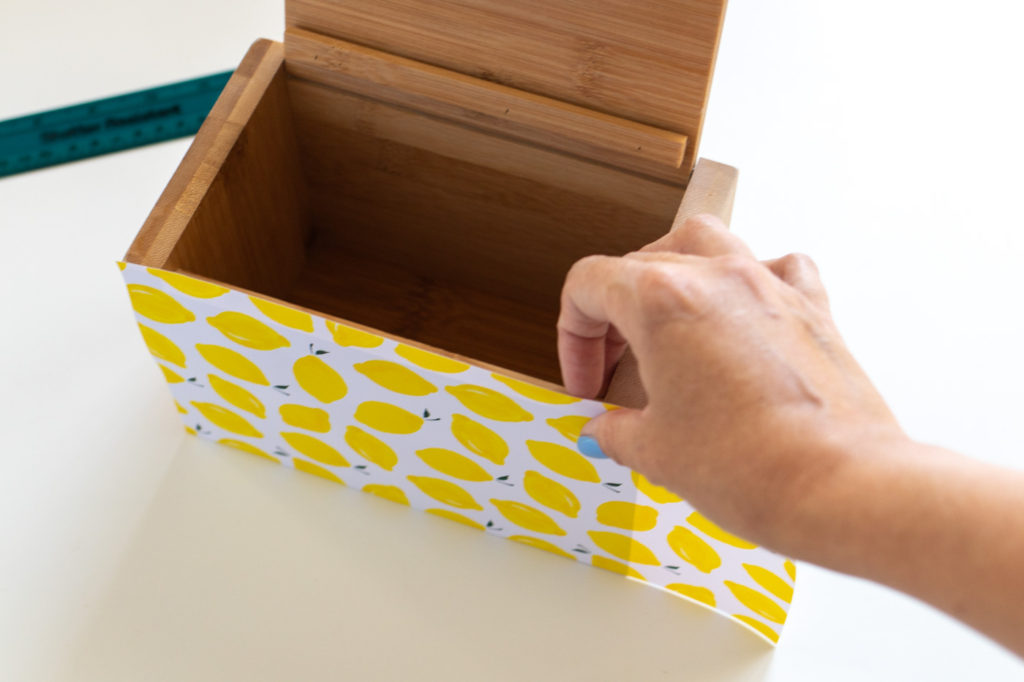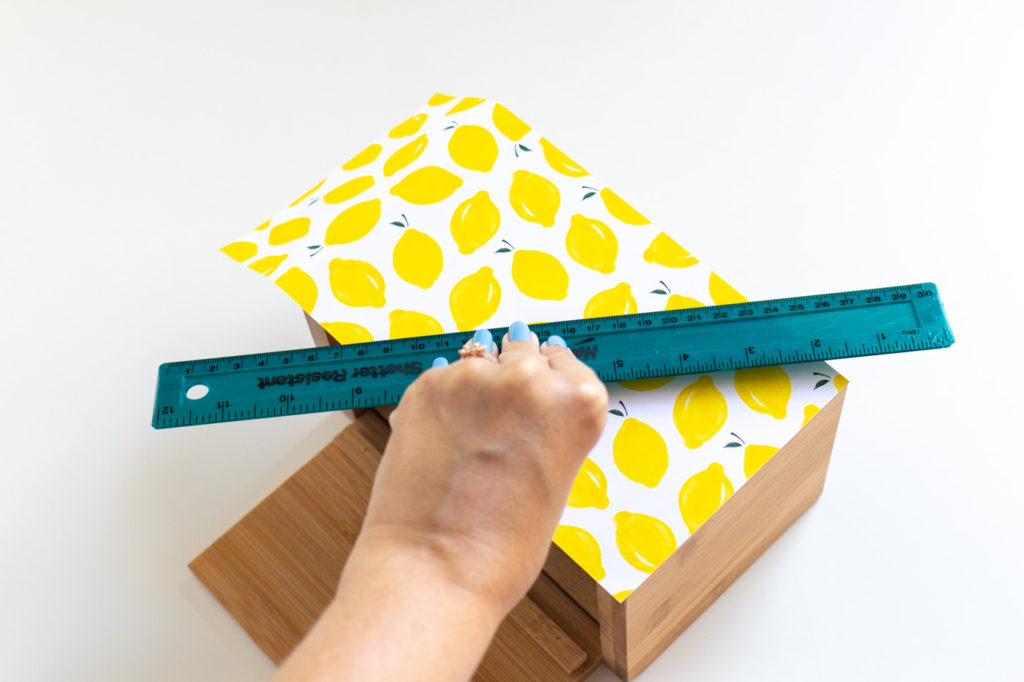 Step 2: Carefully position the edge of the wallpaper with the bottom corner of the box. Peel away the remainder backing and press the wallpaper onto the box, using a ruler to scrape air bubbles.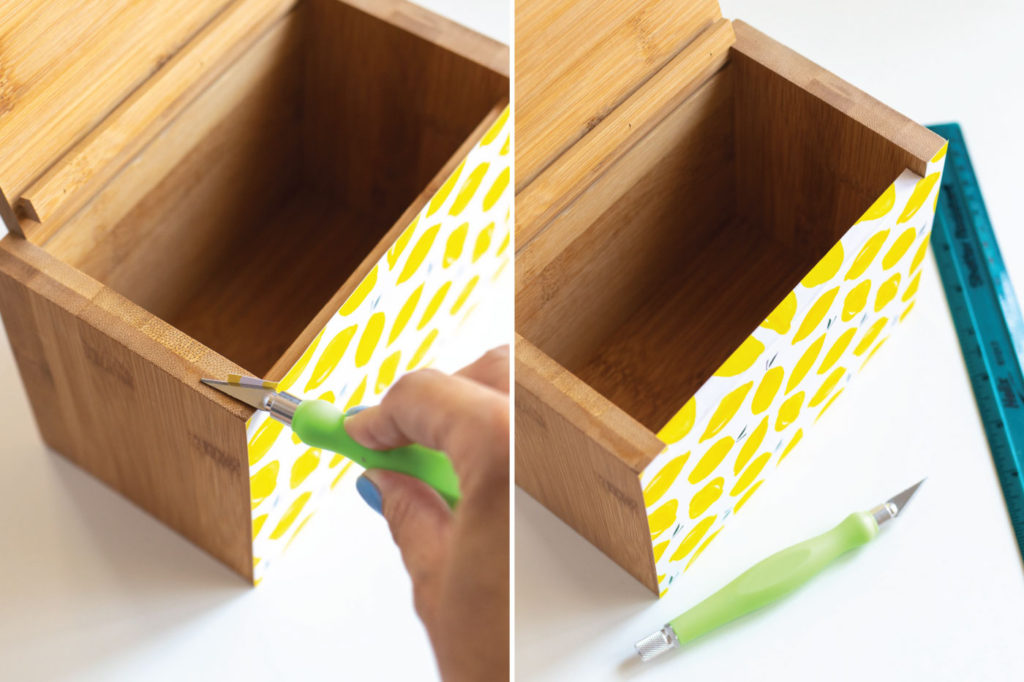 Step 3: Use the craft knife to remove excess wallpaper. Fold over the wallpaper if desired.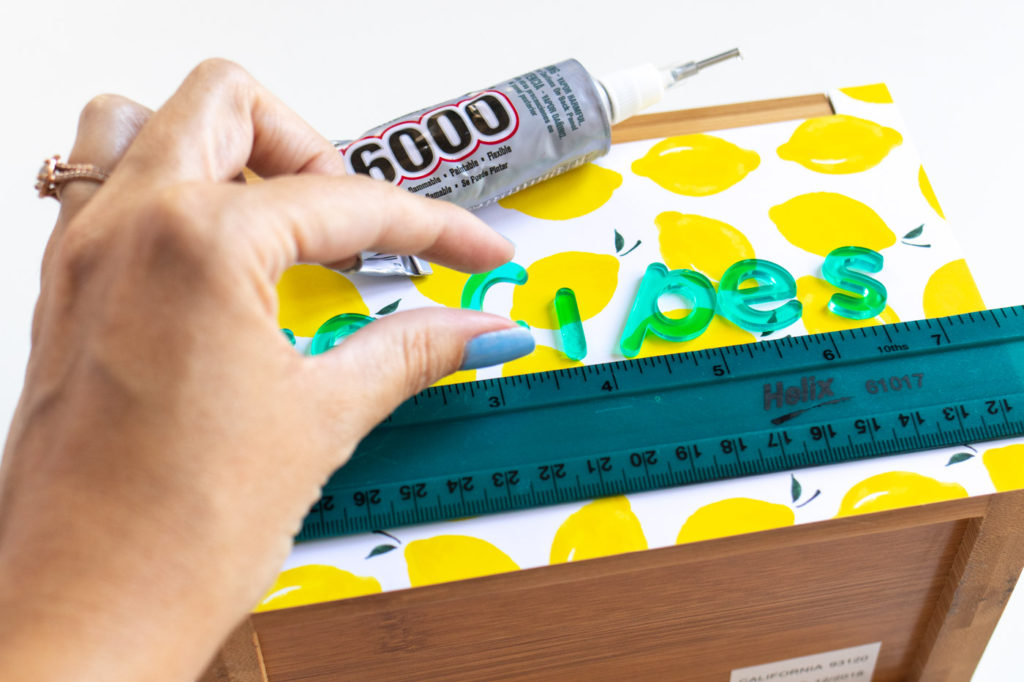 Step 4: If desired, glue 3D letters or add stickers to the front of the box.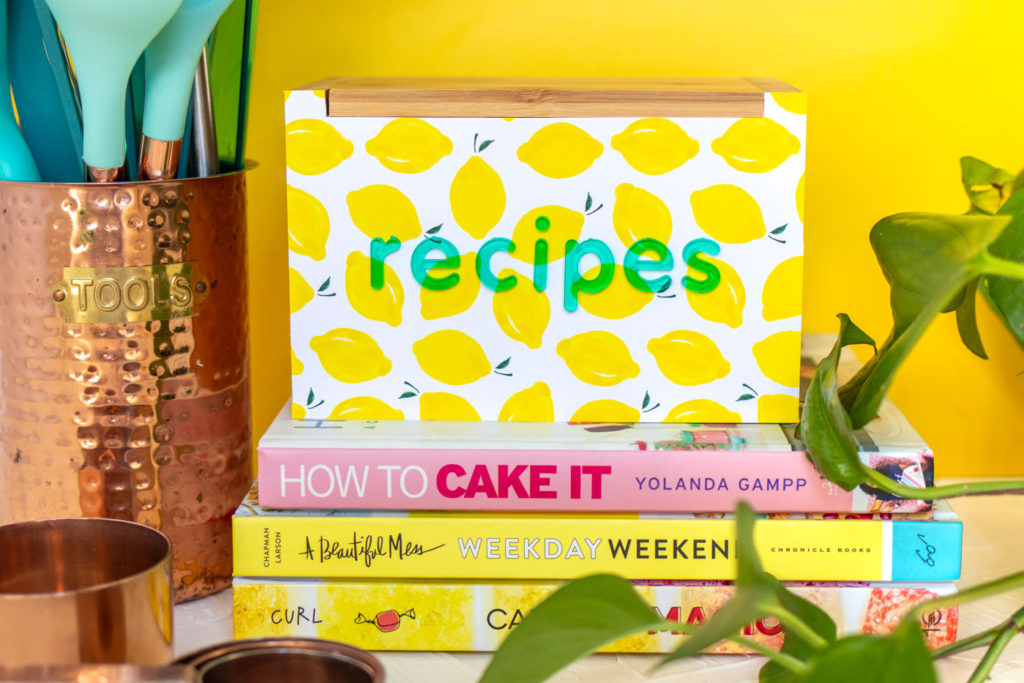 There's nothing more satisfying than writing out new recipe cards and organizing them into my recipe box. Plus, I have so much empty space in it that I still have to fill! Any favorite recipes? Share them below!
Please note this post contains affiliate links from which I may collect a small profit should you choose to make a purchase. I only link to products I personally use or recommend.