/
DIY Matisse Pitcher with Vinyl (Free SVG Cut Files!)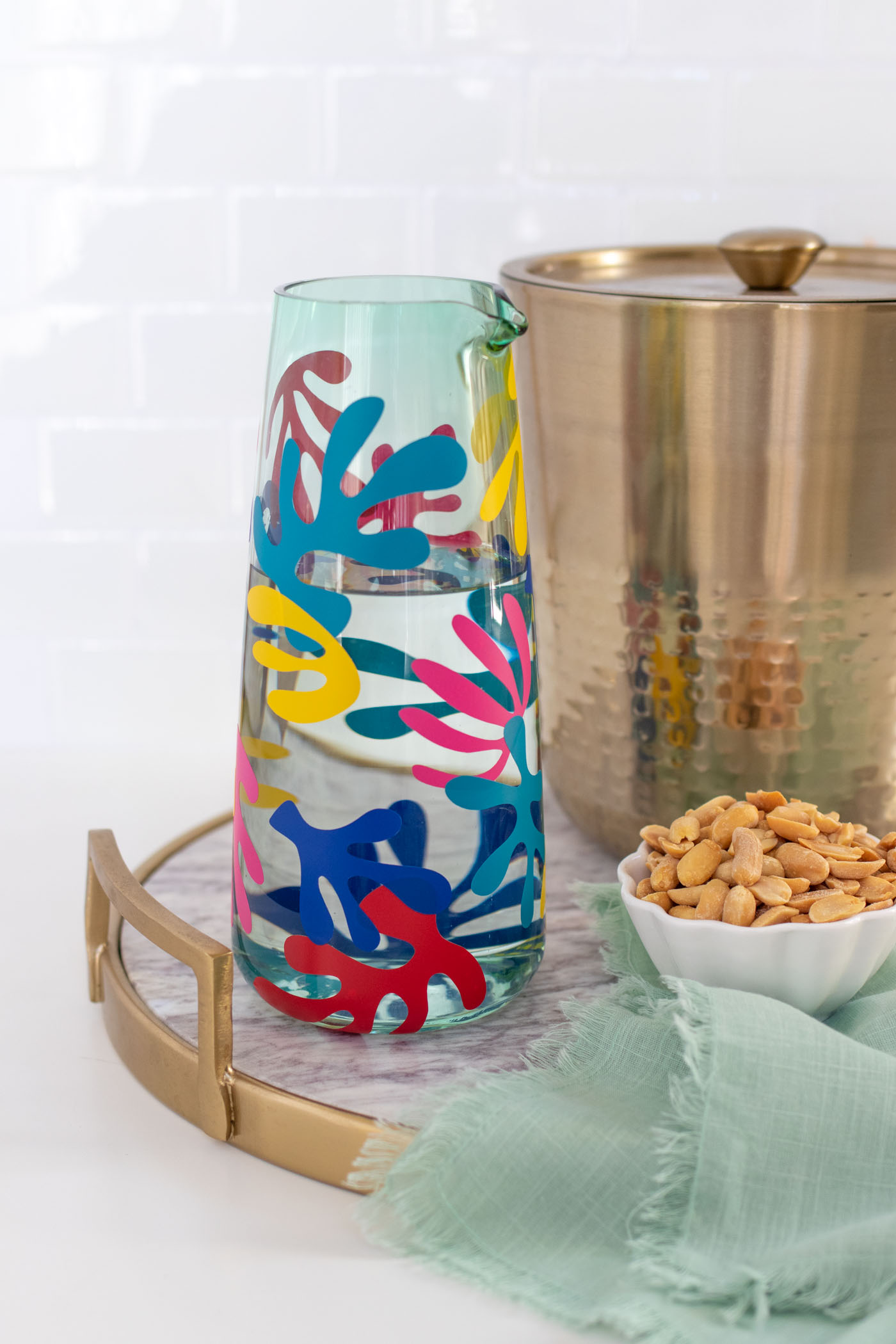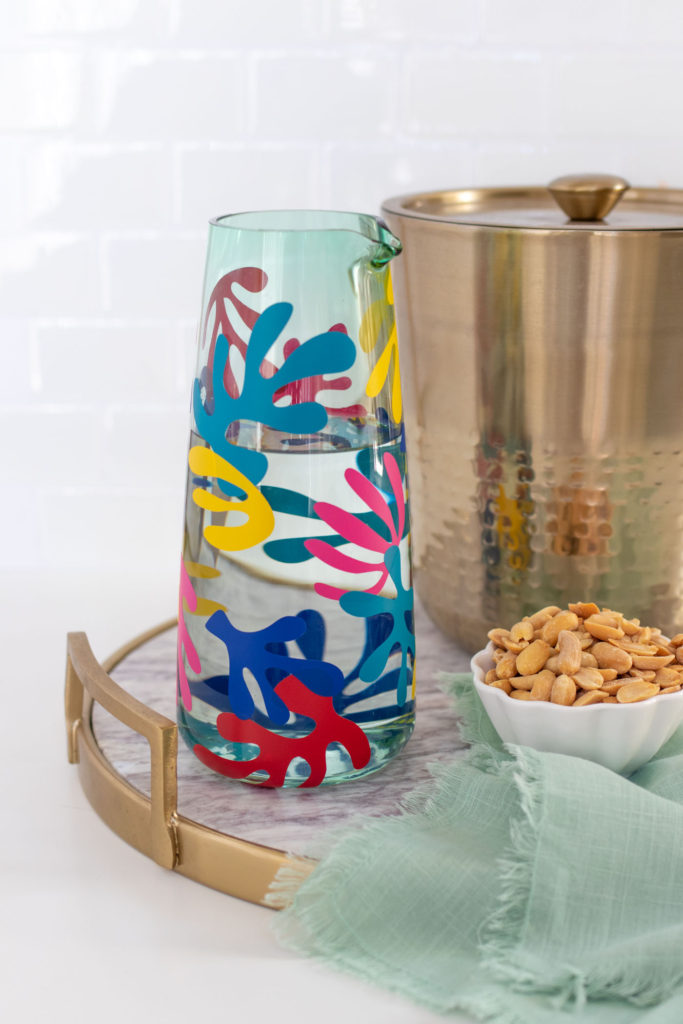 I like to think that vinyl is a DIYer's BFF, so I wanted to share how to use vinyl to make a simple DIY Matisse pitcher inspired by the French artist. Abstract patterns like these have become more and more popular, and I love Matisse patters so much that I even made Matisse earrings to sell in the Cleverly Shop. Adding vinyl to glassware can be a permanent or temporary change, and this pitcher can be safely washed by hand. Use your favorite bright colors to bring this Matisse pitcher to life and add color to your bar cart.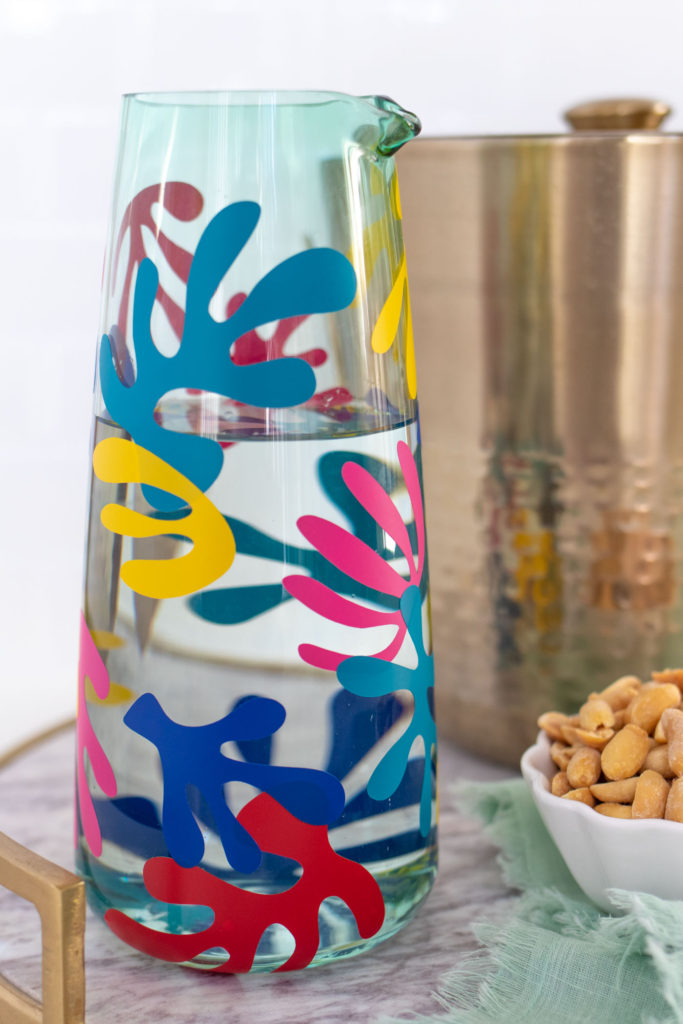 Use the free SVG cut files below to make the Matisse pitcher using your Cricut or Silhouette machine! This particular DIY is an IKEA hack with a teal IKEA pitcher (I have the same one in pink). My favorite use for these pitchers is for juices set up for a mimosa bar, like with my Easter setup last year.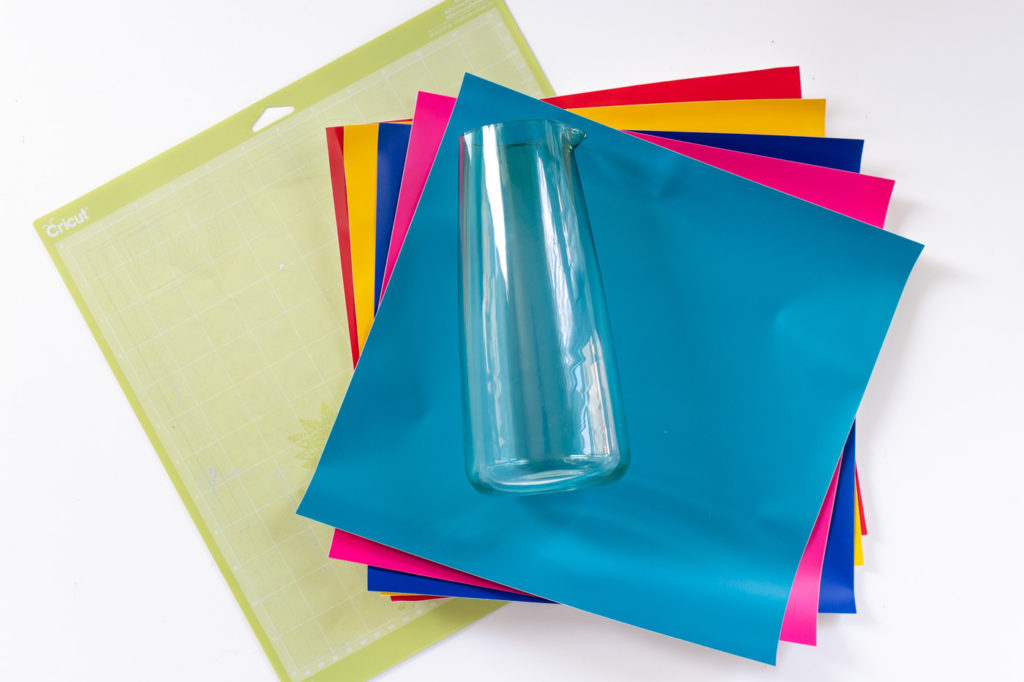 Supplies:
Step 1: Clean the outside of the pitcher and dry completely.
Step 2: Press vinyl sheets onto the Standard Grip Mat (colored side up). Upload the attached Matisse file into the Cricut Design Center, and stretch to desired size. Mine are approx 3 inches long.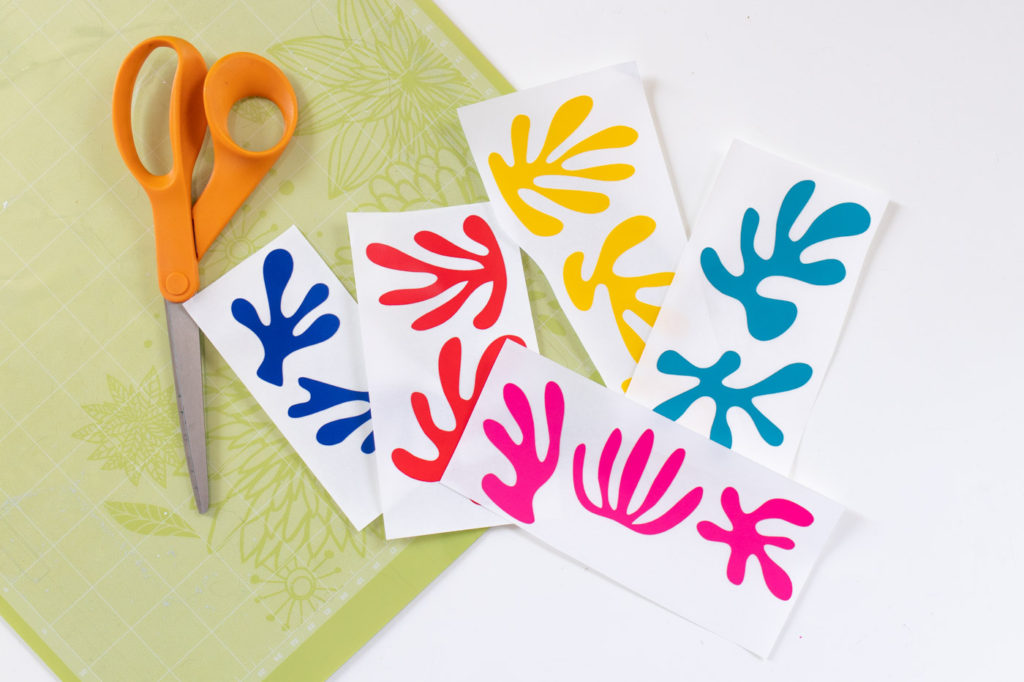 Step 3: Change patterns to multiple colors (4-5 colors). Cut in each color using the "vinyl" setting.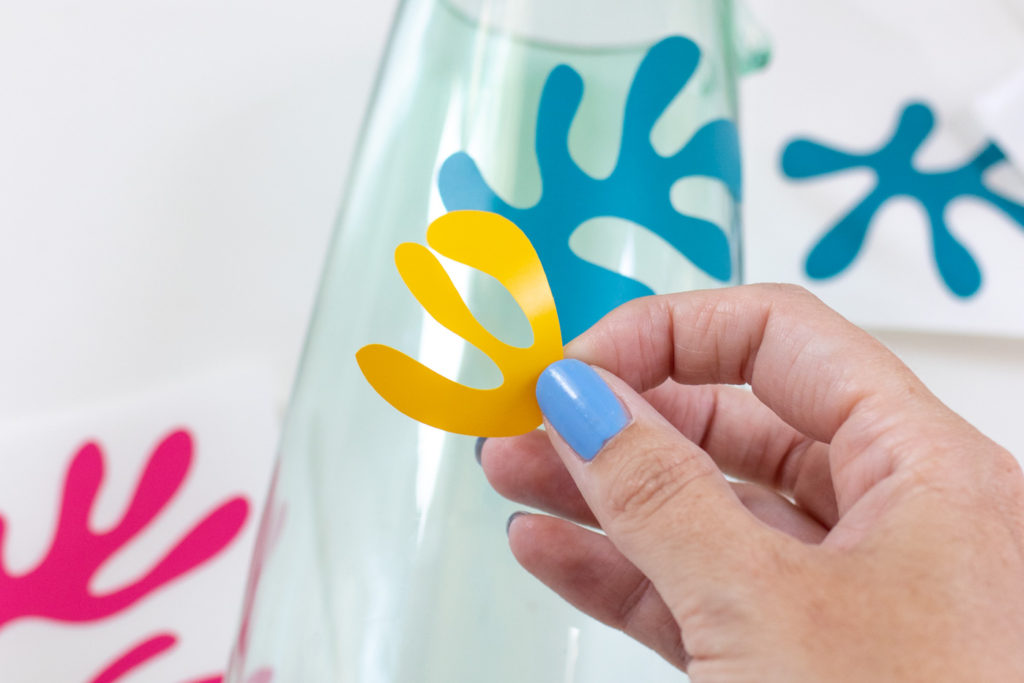 Step 4: Remove Matisse stickers and press onto the outside of the pitcher, overlapping some stickers.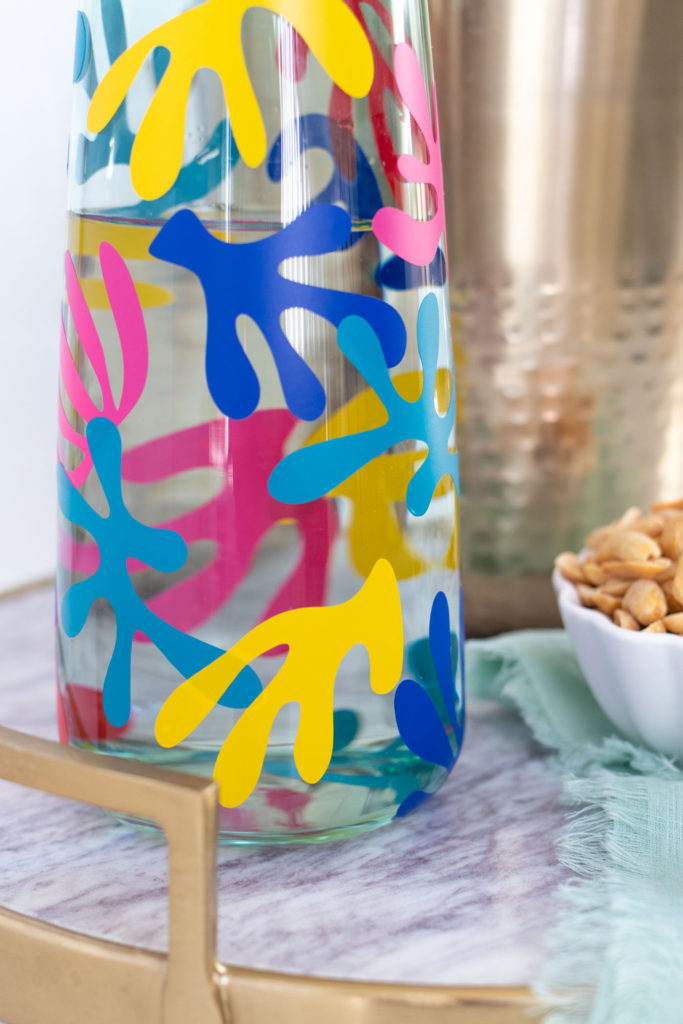 Then fill up your new Matisse pitcher with water, juice or soda for a party or to mix ice tea! It's a colorful new addition to my bar cart!