/
DIY Firecracker Costume for Halloween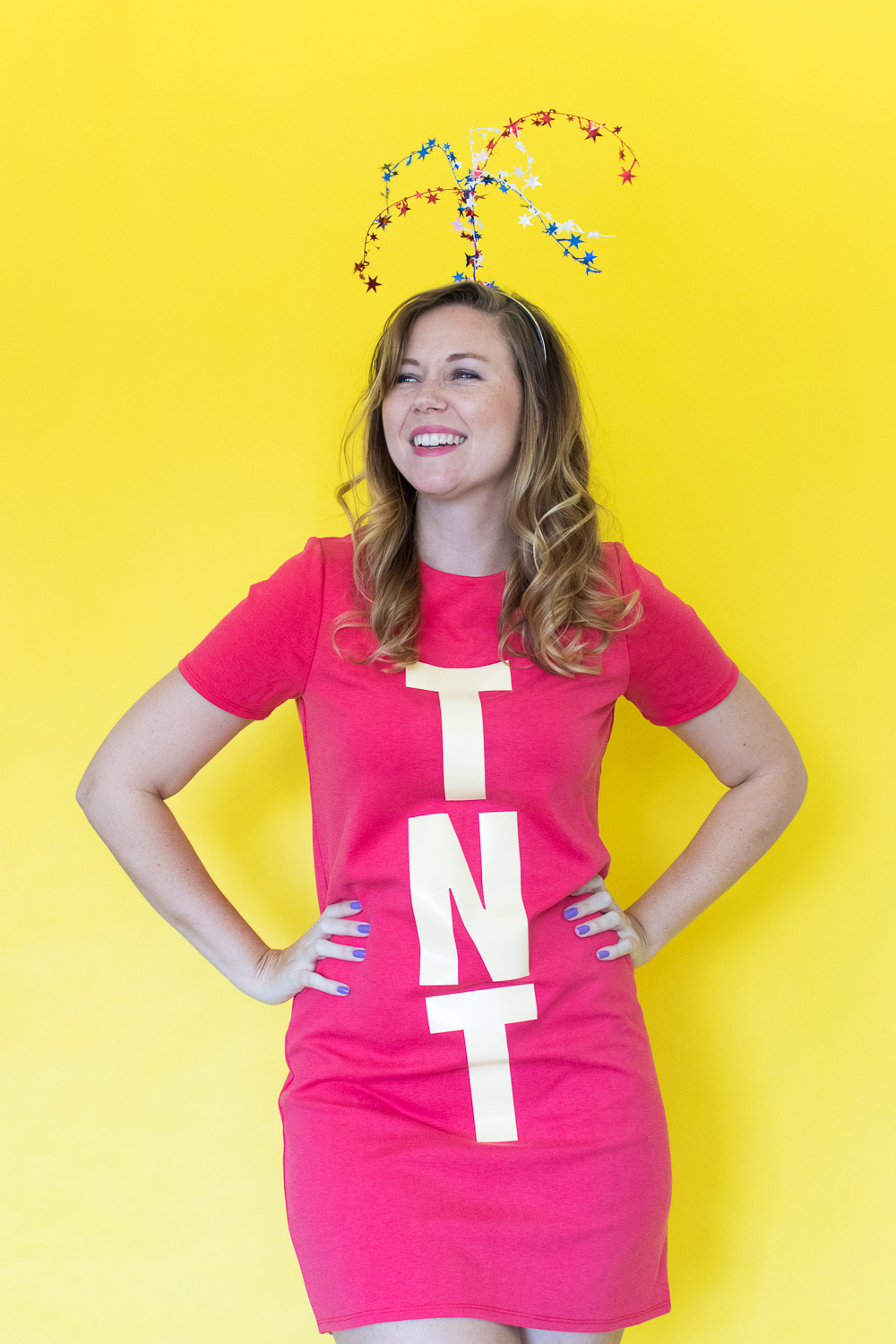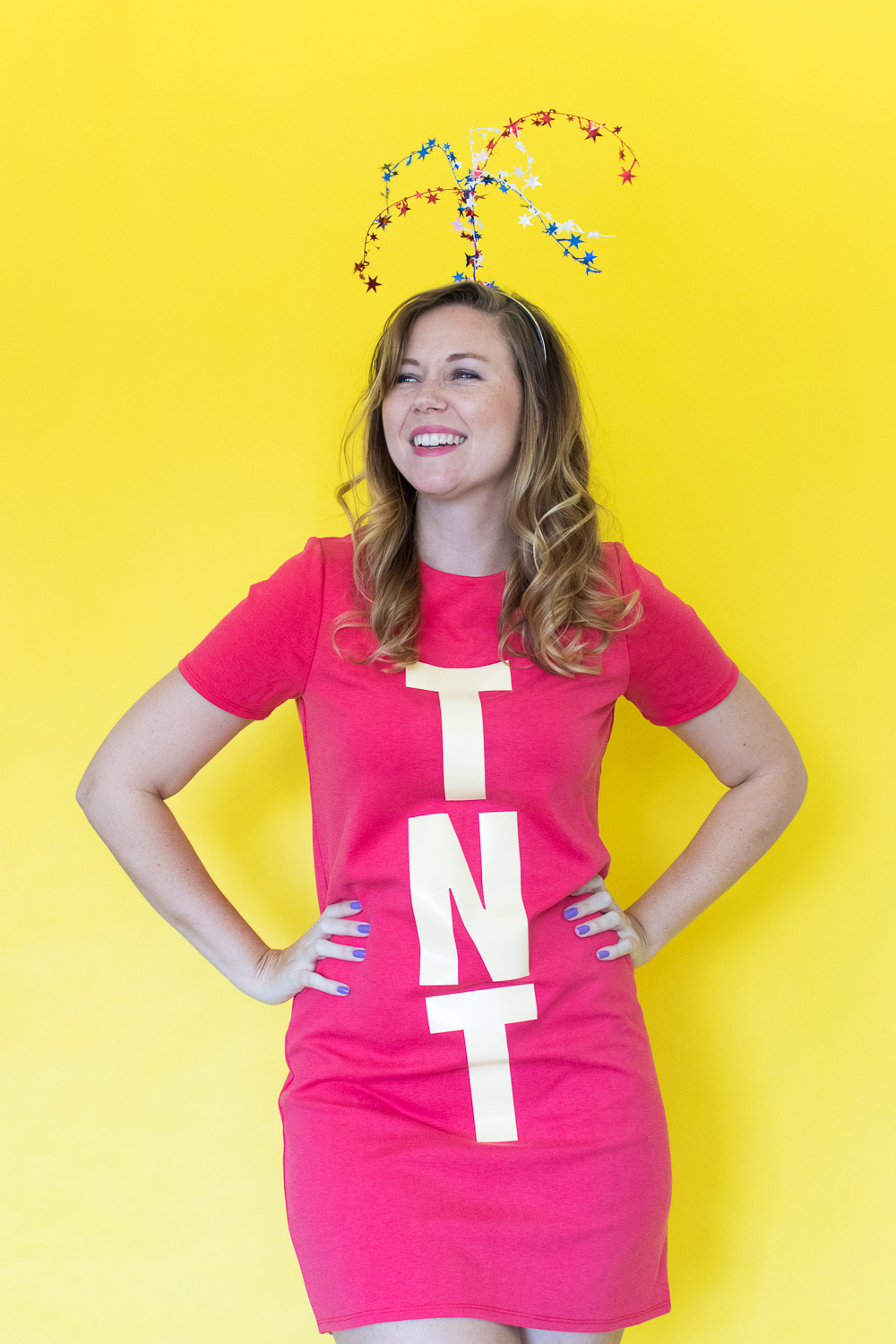 Do you have a firecracker personality? Well, show it off for Halloween! I'm all about easy-to-throw-together Halloween costumes, and I think this firecracker costume hits that mark. My favorite costumes are ones that use items you already have in your home or can be disassembled so that you can reuse your clothing, and that's exactly what this costume did for me. I was able to reuse both the dress and the headband without any damage done from the costume. Whatever your Halloween plans are, I think you'll love whipping up this costume based on a TNT firecracker, complete with a topper that's ready to explode!
With this firecracker Halloween costume, I think you'll walk in and BLOW UP a Halloween party ?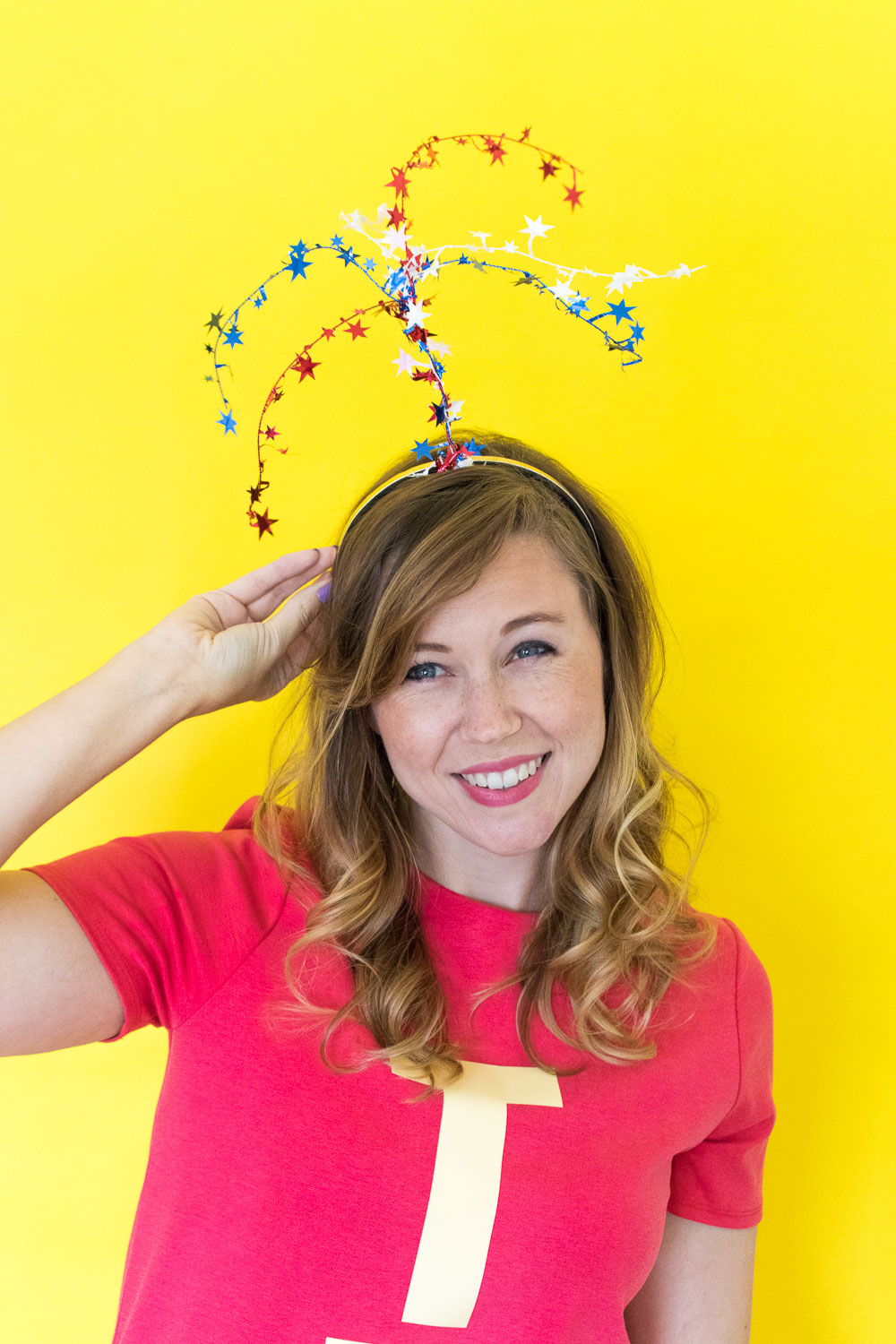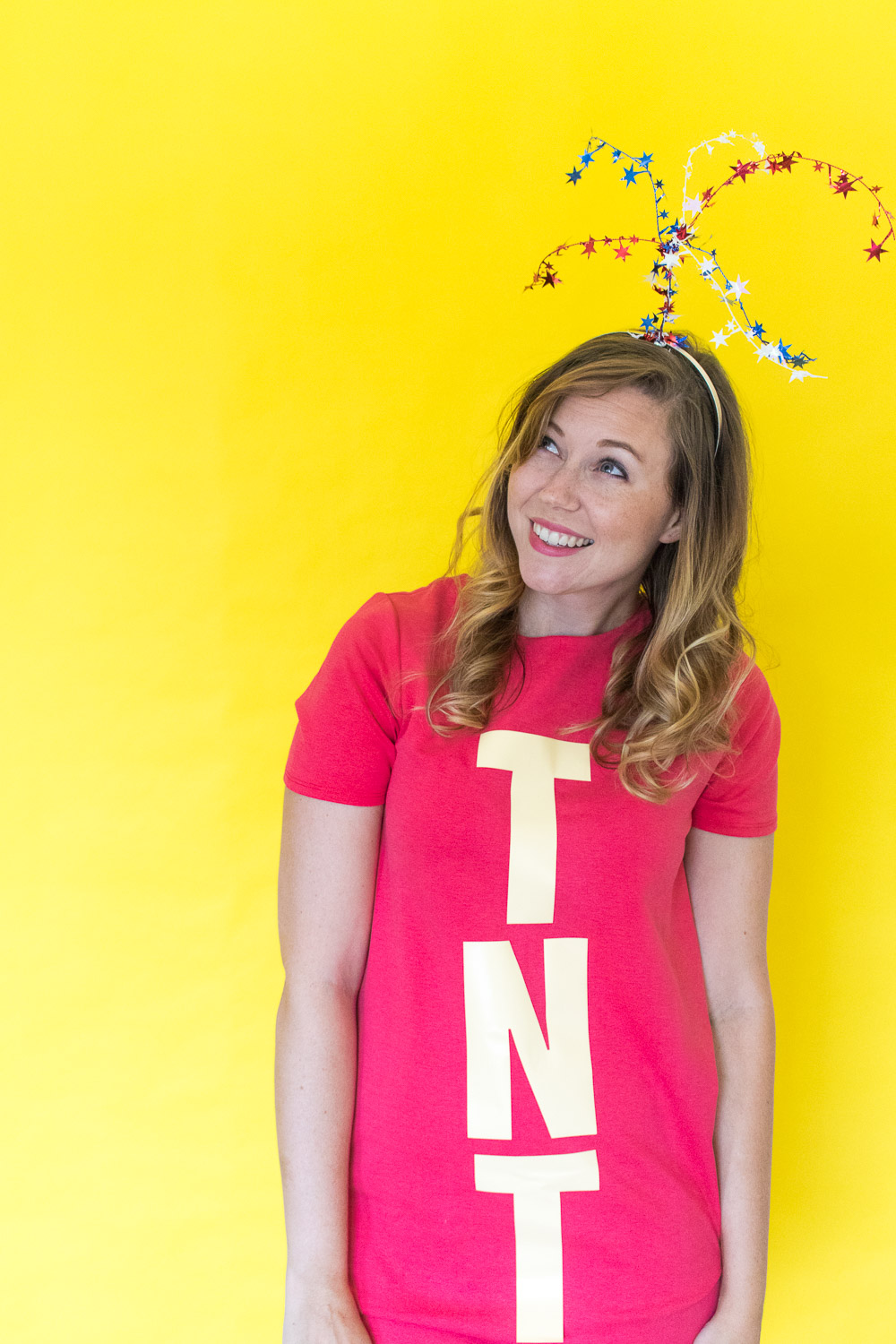 Do you have a red dress in your closet? You're already off to a great start!
A quick note about vinyl – I used regular sticker vinyl for this so that it could be easily removed and the dress could be reworn. If you prefer, you can use iron-on vinyl to make a more permanent firecracker dress, but remember to print/cut the "N" backwards so that it will transfer properly.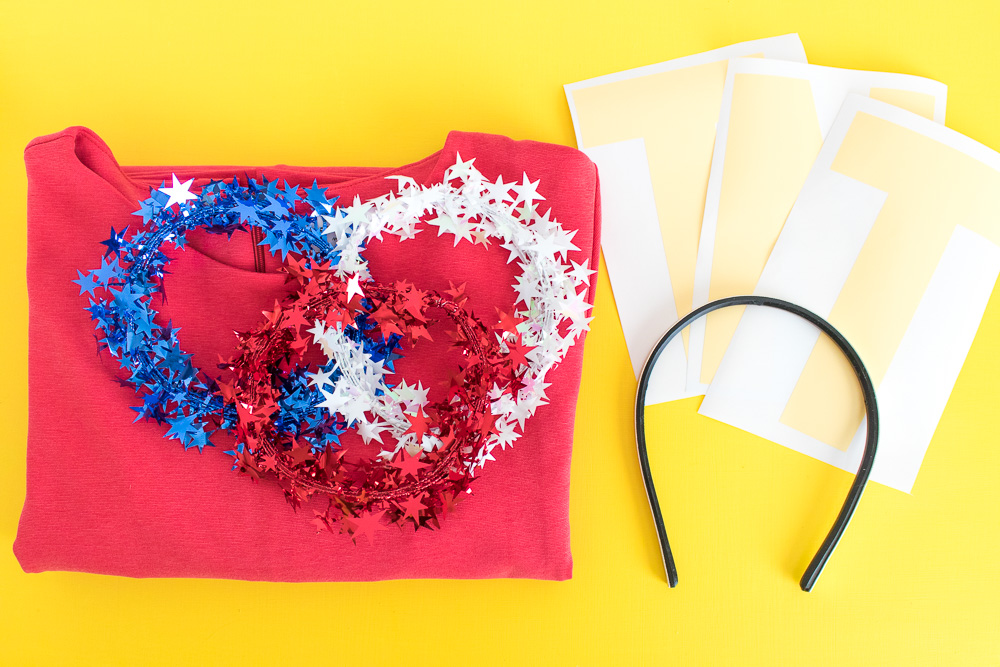 Time: 15 minutes
Supplies:
Red dress
Yellow vinyl (regular, not iron-on)
Headband
Foil star garlands in red, white + blue
Step 1: Cut out large block letters from the yellow vinyl in letters "TNT." Mine were about 6 inches tall. This can be done by hand or with a cutting machine.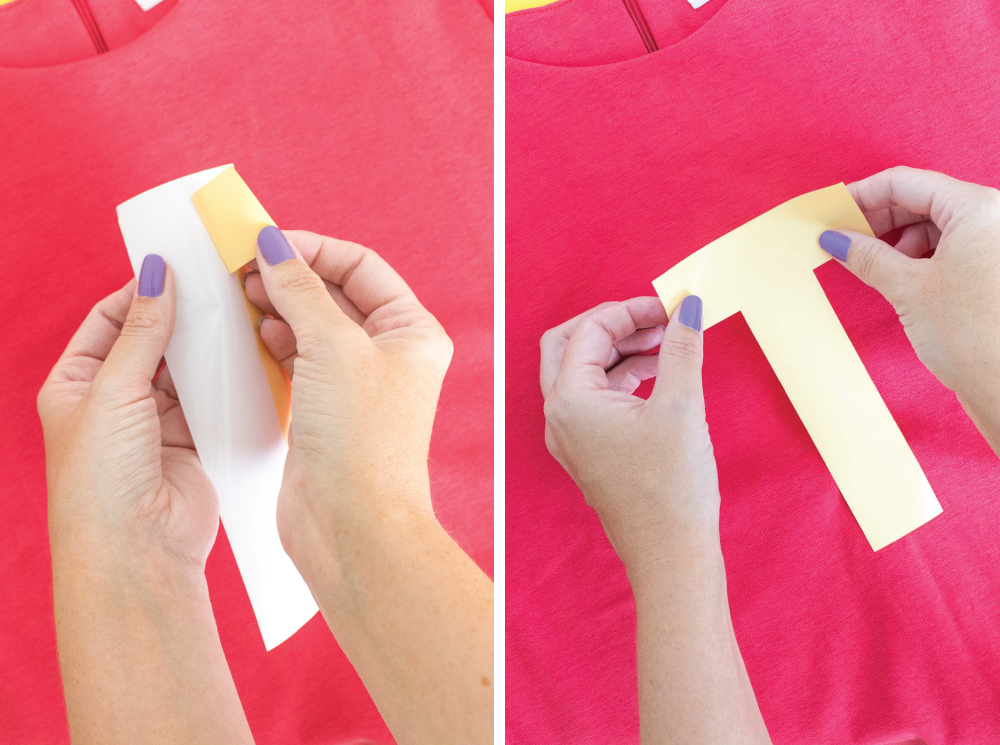 Step 2: Remove the backing of the letters and adhere down the middle of the red dress. It should stick very well but be easily removable.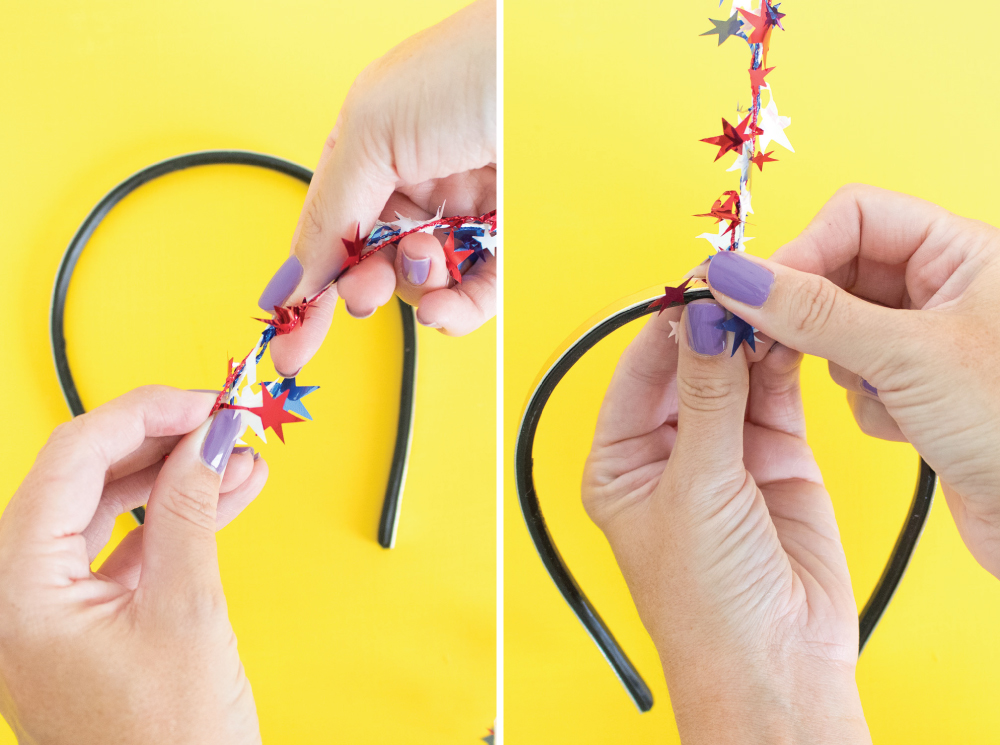 Step 3: Cut one piece of each colored star garland, about 10 inches long. Twist them together about 1/2 of the way and then twist the bottom around the middle of the headband so that it sticks straight up from the top. You should have three pieces sticking out randomly from the top.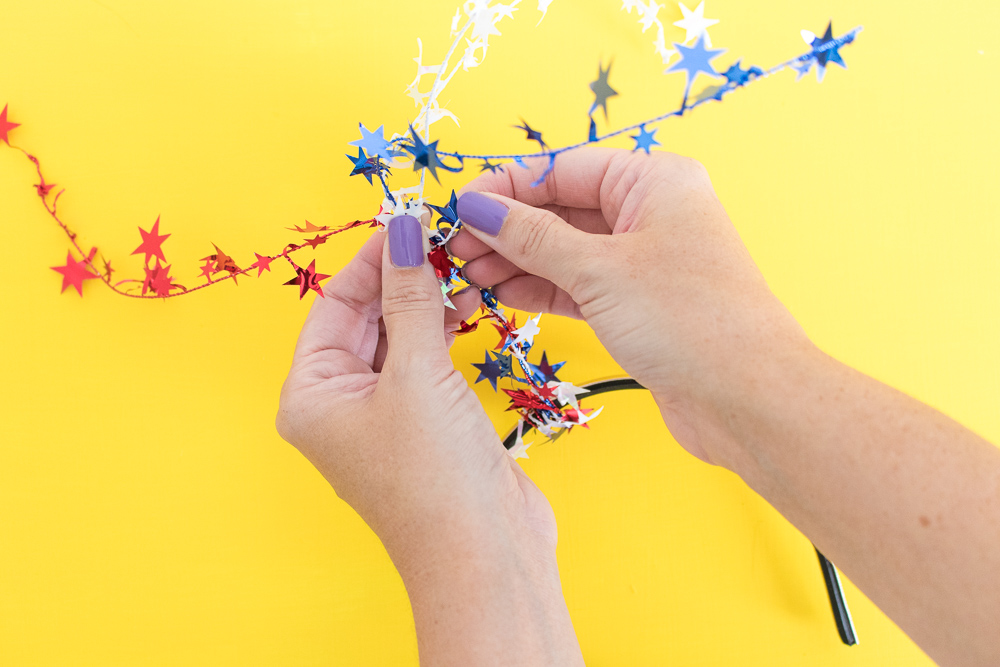 Step 4: Cut one additional piece of each colored star garland, about 5 inches long. Twist them around the already created headband and adjust all pieces to look like a firework, with pieces sticking out in all directions.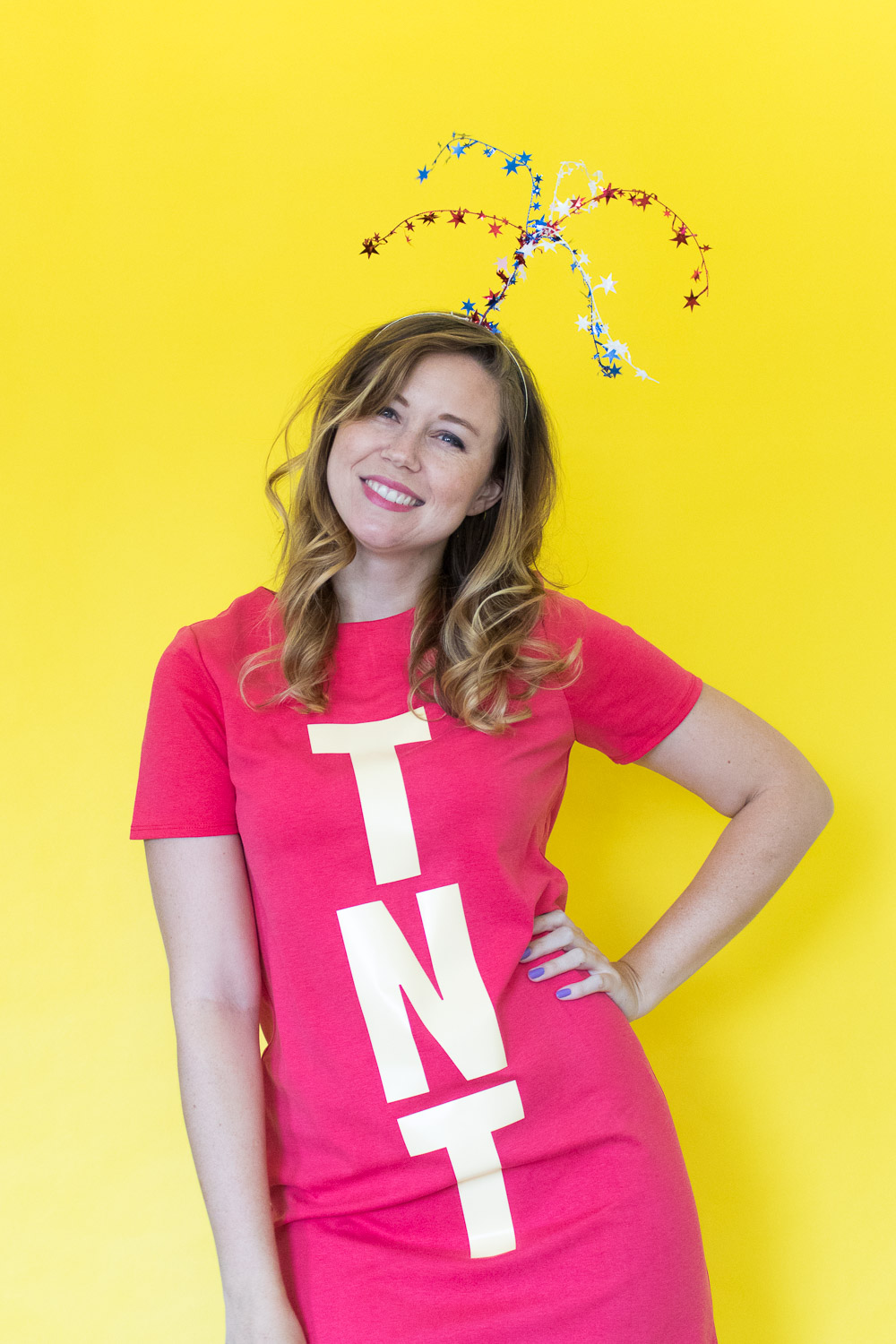 Wear your dress and headband together for a simple firecracker costume that will make others immediately know what you are! Happy Halloween!