/
DIY Holographic Laptop Case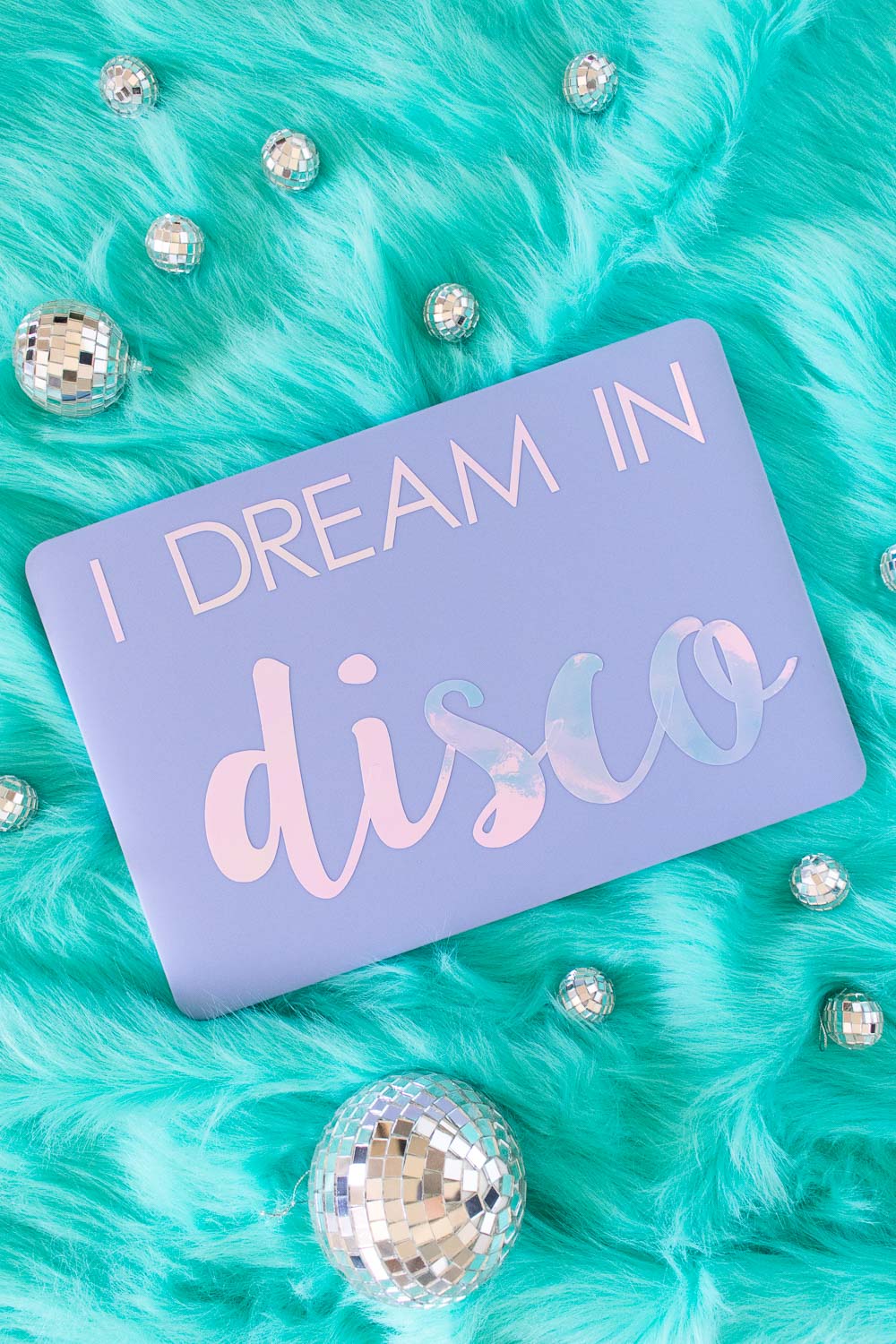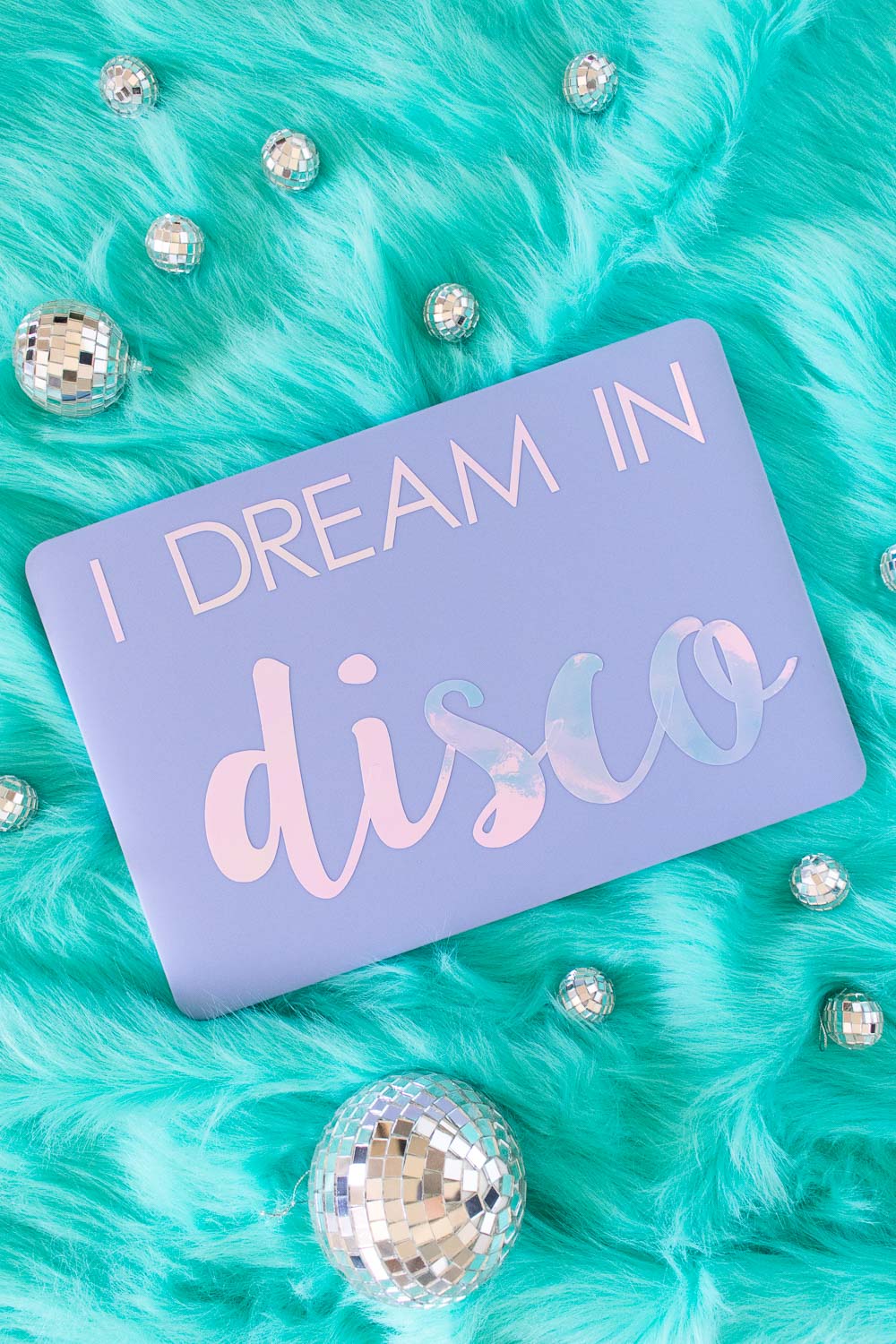 I'm all about holographic or iridescent things these days, and I'm happy to extend that love to my new lavender laptop case. I loved the color but it needed a little UMPH, so I added shiny vinyl to create a custom holographic laptop case with the saying "I dream in disco!" It makes me so much happier when I open my laptop, and the vinyl has held up well for over two weeks now despite some travel with it, but it will still peel away easily if I want it to.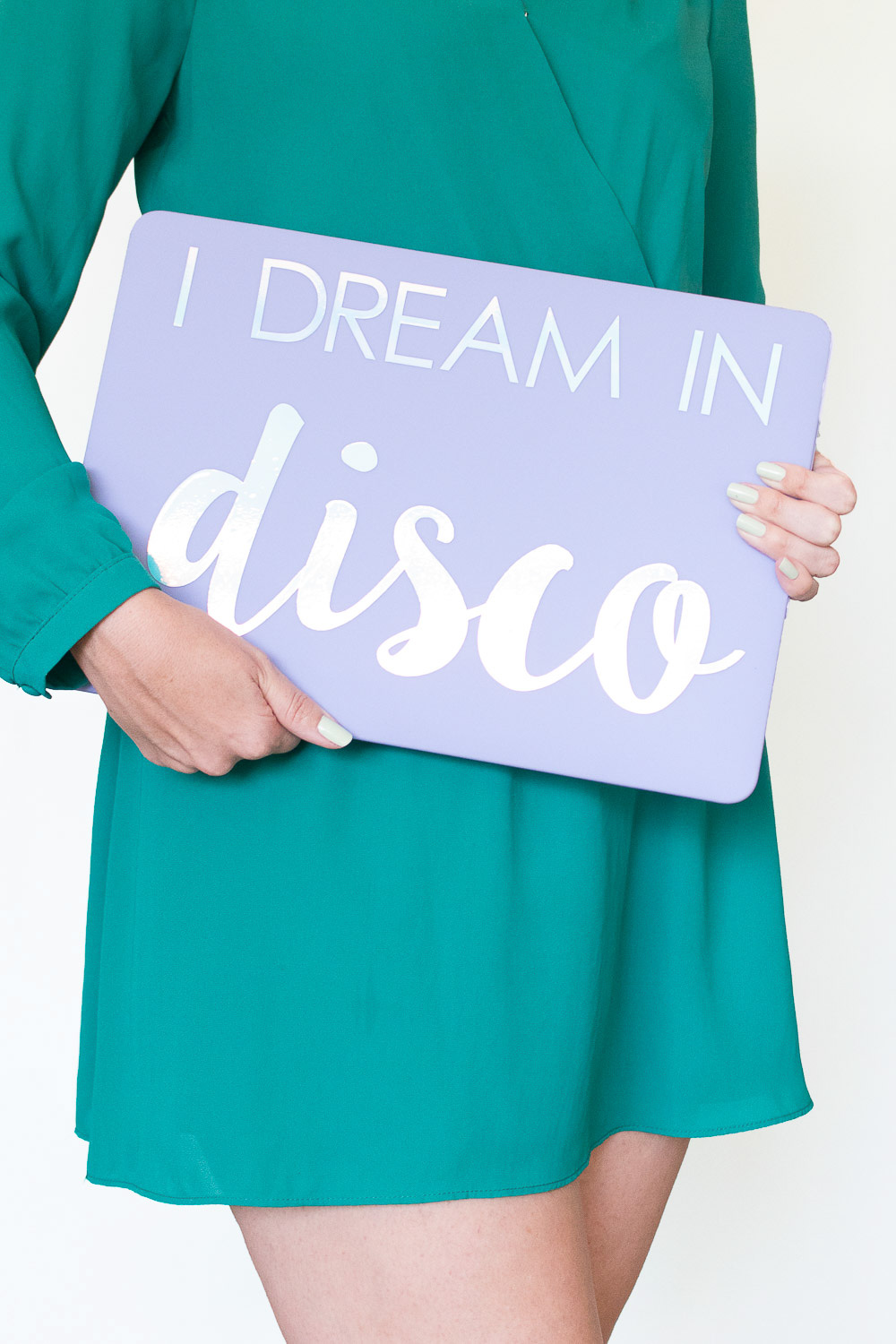 When I started seeing holographic vinyl in stores, I jumped at the chance to craft with it, which is why I made these holographic photo frames a while back. I've also used iridescent cellophane to make a few projects, including these iridescent party hats.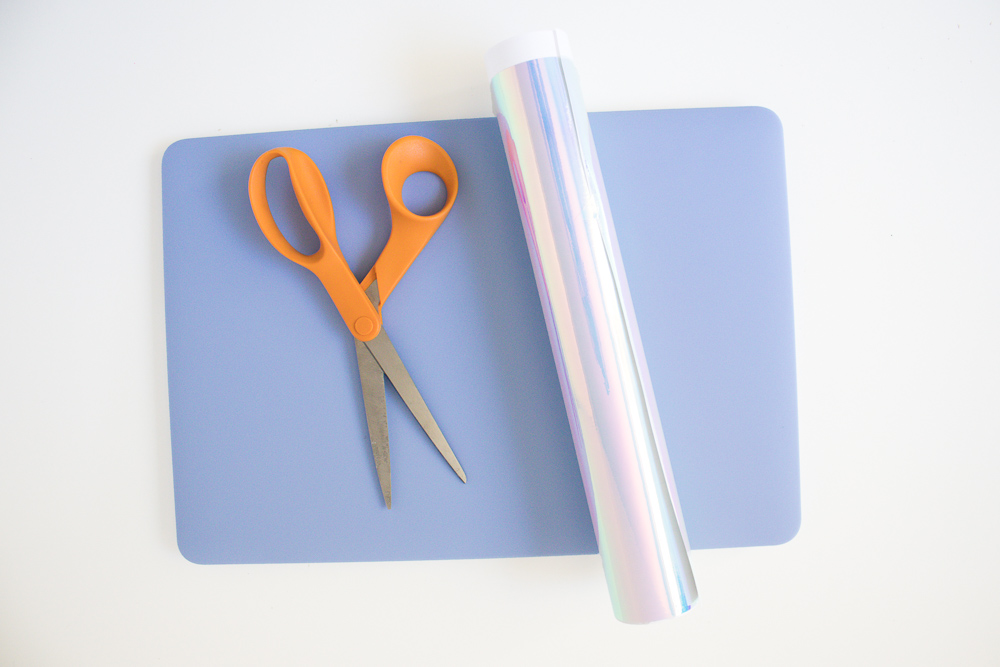 Time: 10 minutes
Supplies:
Hard laptop case
Holographic vinyl
Scissors
Cutting tool/cutting machine
Transfer tape (optional)
Step 1: Plan the design using a software or a template.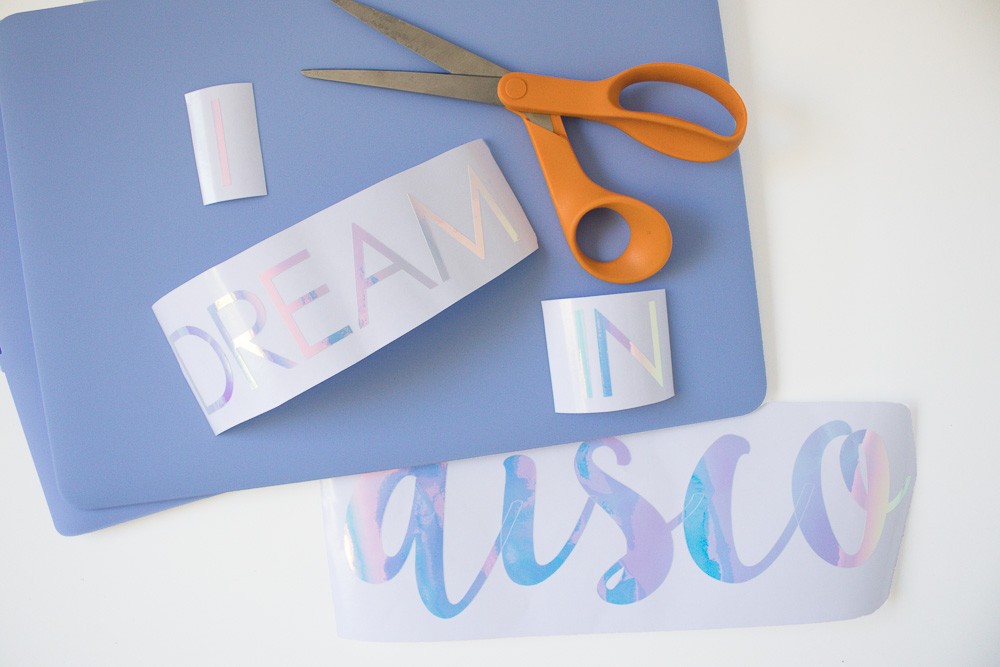 Step 2: Cut the letters out of the vinyl.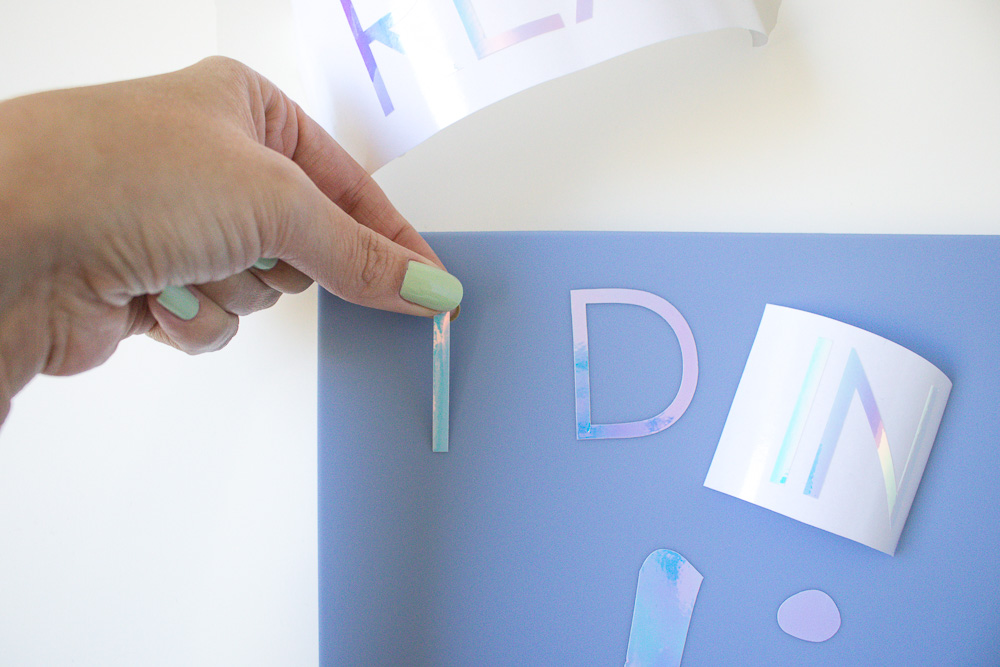 Step 3: Position each letter onto the top piece of the laptop case. Remember that you'll want it to be right side up when the laptop is open.
Note, you can also use transfer vinyl to move the letters and keep them properly spaced if it's easier.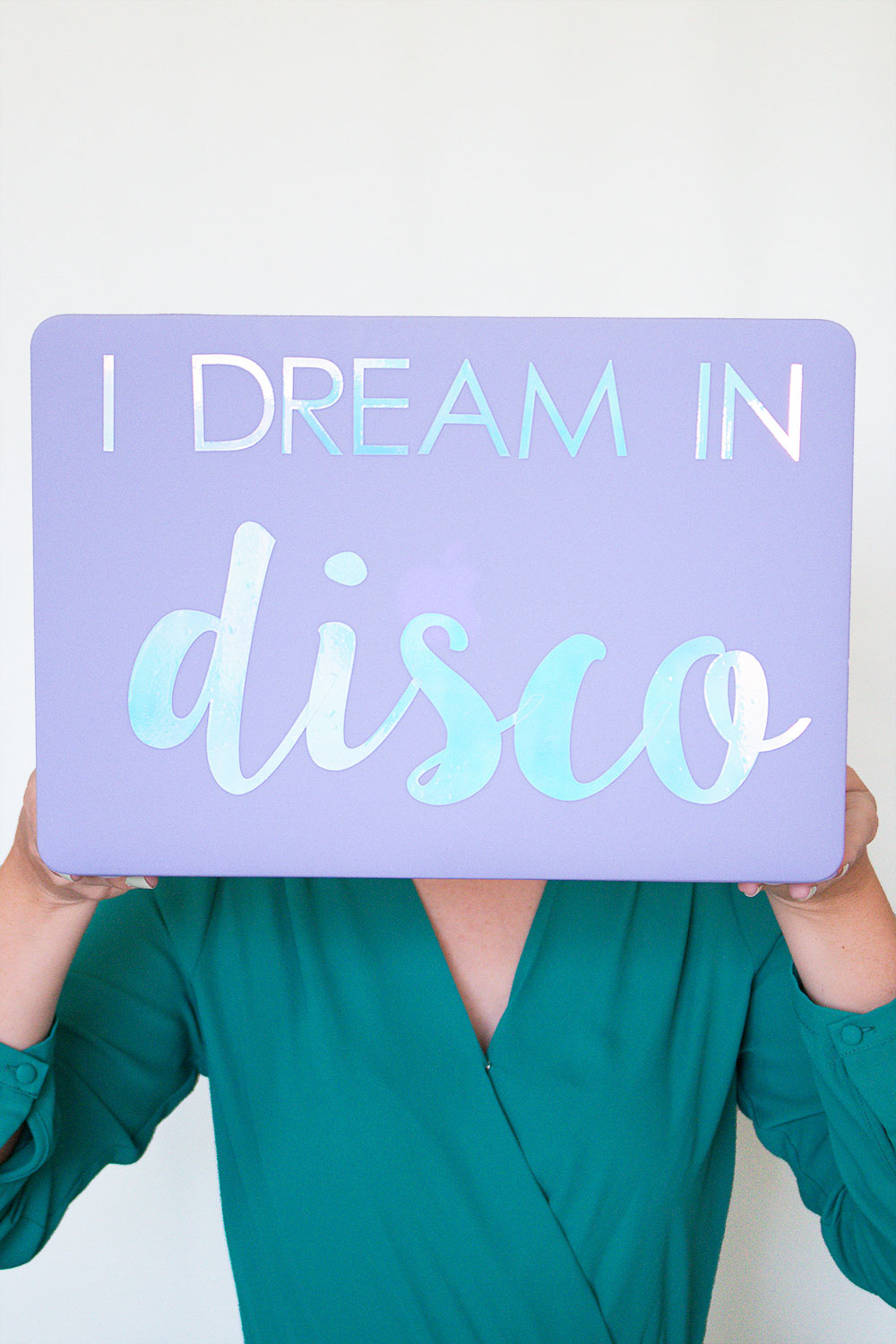 I plan on keeping this case around for a long, long time!