/
Printable Letterboard Stickers Perfect for Back-to-School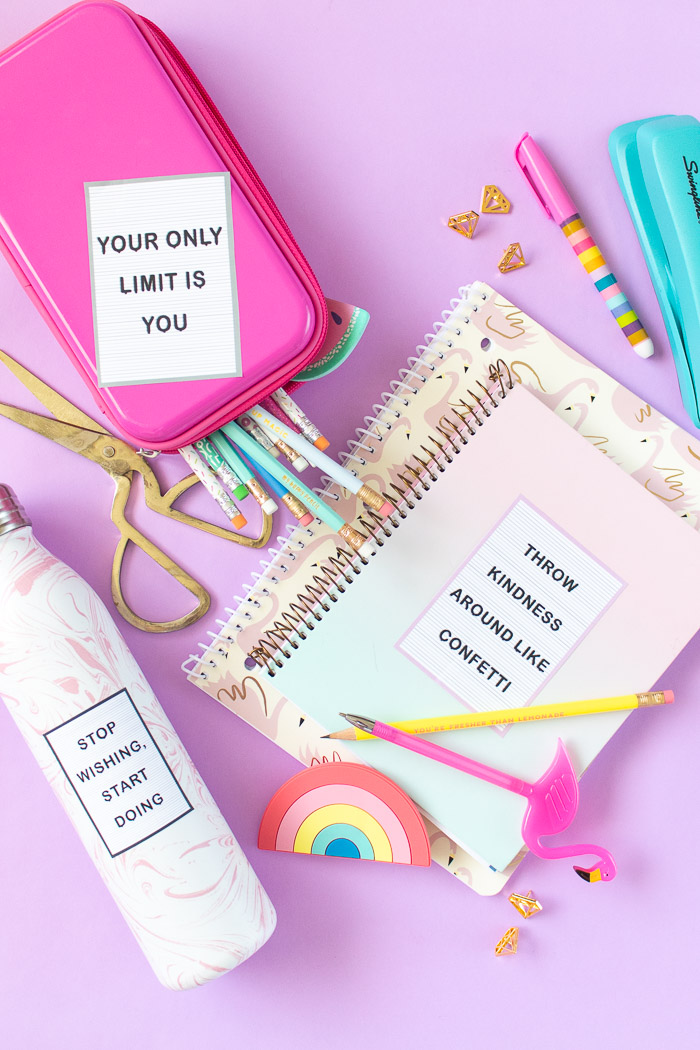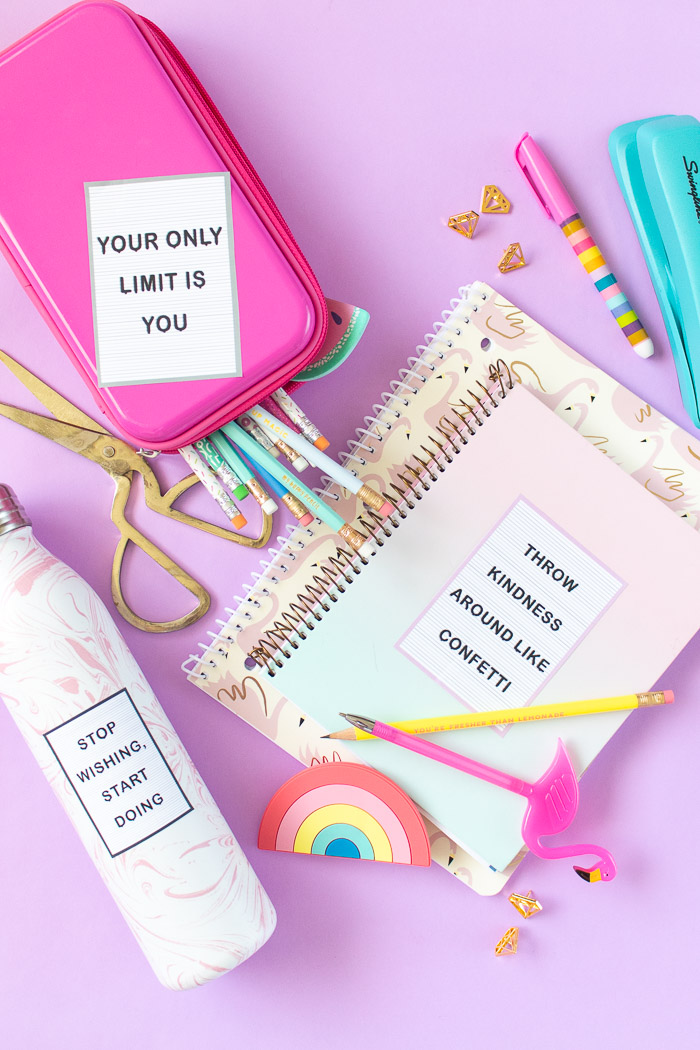 It feels like way too long since I got to go back-to-school shopping, and I honestly miss it! Back-to-school shopping is the best part about going back to school (in my opinion). Now, I just go crazy buying office supplies and tell myself they're for "styling." This year, I wanted to share a simple way to upgrade those basic back-to-school supplies with letterboard stickers!! Sure, stickers of any kind will help you personalize your supplies, but since letterboards are still all the rage, they're the perfect way to add personality to a notebook, water bottle, pencil case or other product. Download all FOUR letterboard stickers below and print them in any size!
I'm definitely into the letterboard trend. A couple months ago, I even made my own ombre letterboard with a variety of felt!
I used a variety of little sayings to make these fun letterboard stickers – each with a different colored "frame." I think my favorite sticker has to be "throw kindness around like confetti" though. Add them to just about anything in your back-to-school bag or anything sitting on your desk to add personality and a cute saying to help keep you motivated. If you prefer, you can also print the stickers on cardstock instead to use for a different purpose, like slipping into a sleeve for labeling or scrapbooking (below).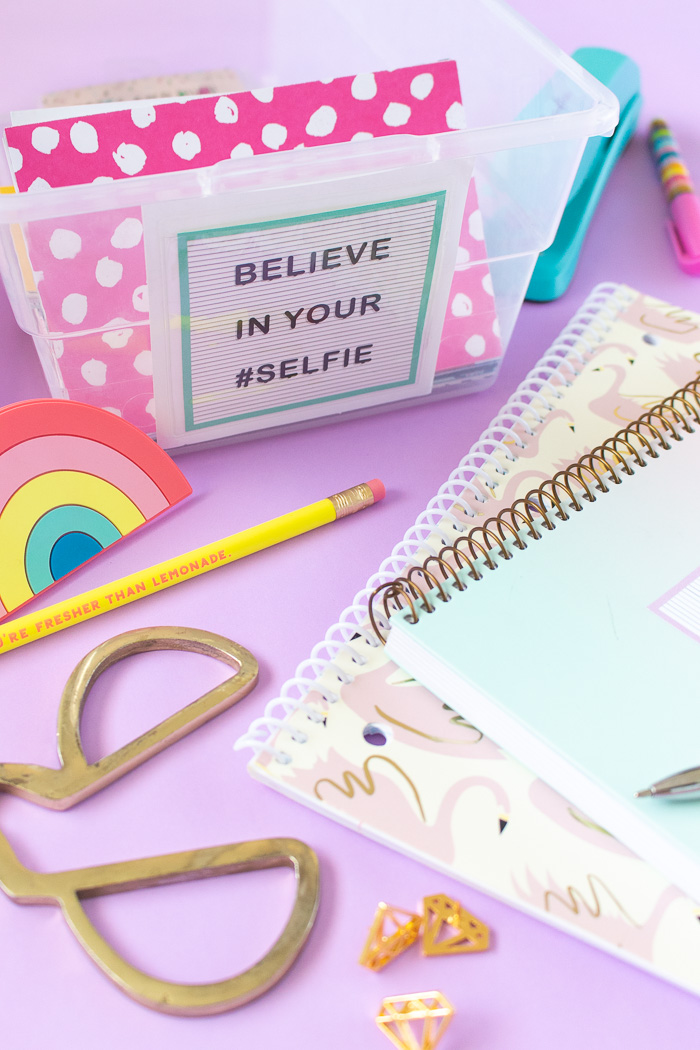 How to Print Stickers:
Download all FOUR letterboard stickers here.

Simply print them on sticker paper and use a paper cutter to cut them out with straight edges. Before printing, you can choose how small or large to make the stickers, but if you enlarge them too much, they will lose clarity. Once printed and cut to size, peel away the backing and adhere to any surface!
Note, the stickers are expected to be permanent and may damage the surface of a product if you try to remove them.
As you can see, I added them to notebooks, a pencil case, a water bottle and even inside of a label sleeve for a box. You don't have to be going back to school to enjoy stickers, after all! I also plan on using them to decorate my Happy Planner!
Layer these letterboard designs with a variety of stickers to give all of your products a unique look that fits your personality.
Please note this post contains affiliate links from which I may collect a small profit should you choose to make a purchase. I only link to products I personally use or recommend.