/
3 Ways to Update Shorts Pockets this Summer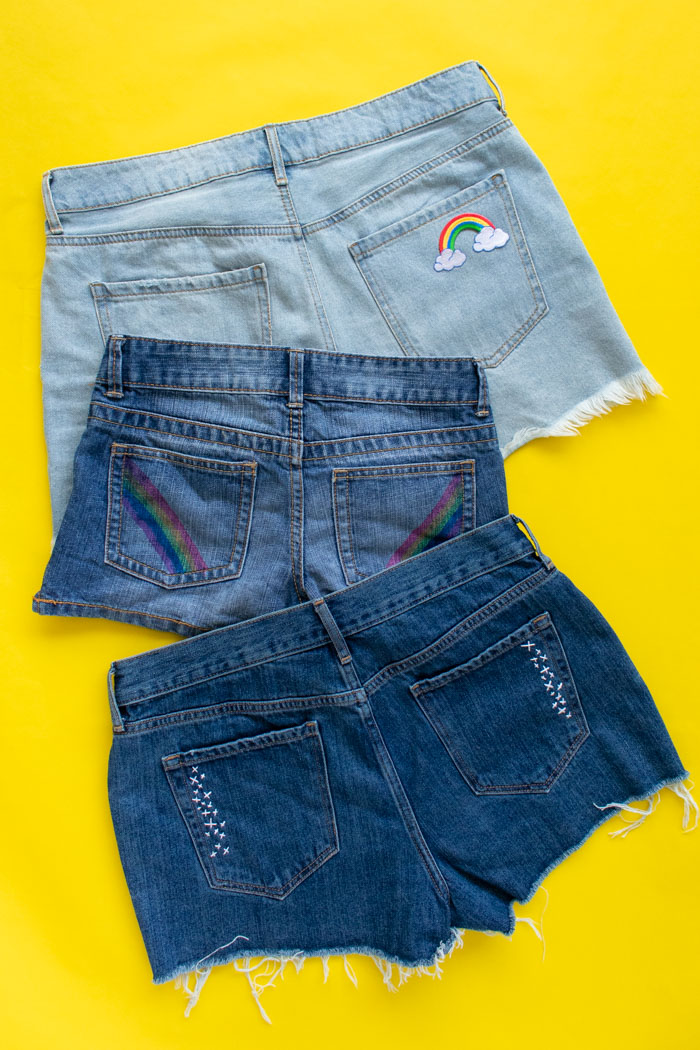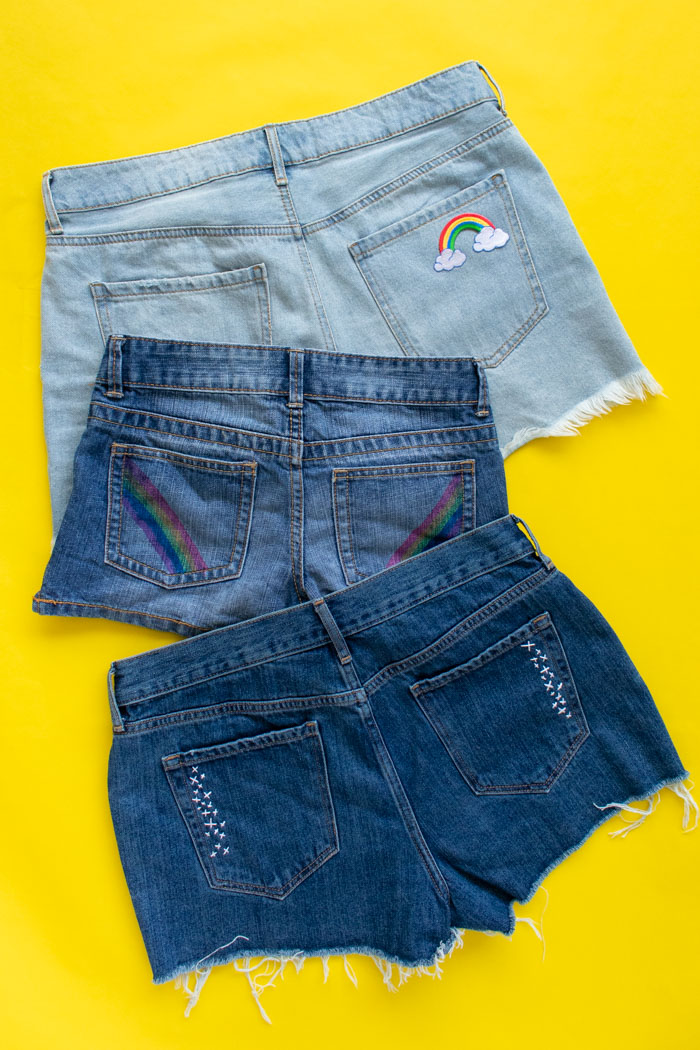 Summer may be almost over (such a bittersweet feeling), but it's still HOT in SoCal. You can bet we'll be wearing shorts into October, so I thought you might like a little inspiration on how to update shorts pockets! You will only find me in shorts when I'm at home or it's unbearably hot, which means I've been wearing them almost daily lately. To jazz my denim shorts up a little, I used simple embroidery, patches and fabric markers to update the pockets with simple designs. Now, each pair has a unique flair and feels like a brand new pair of shorts, so it's great for breathing new life into tired denim. Plus, check out the video tutorial for step-by-steps!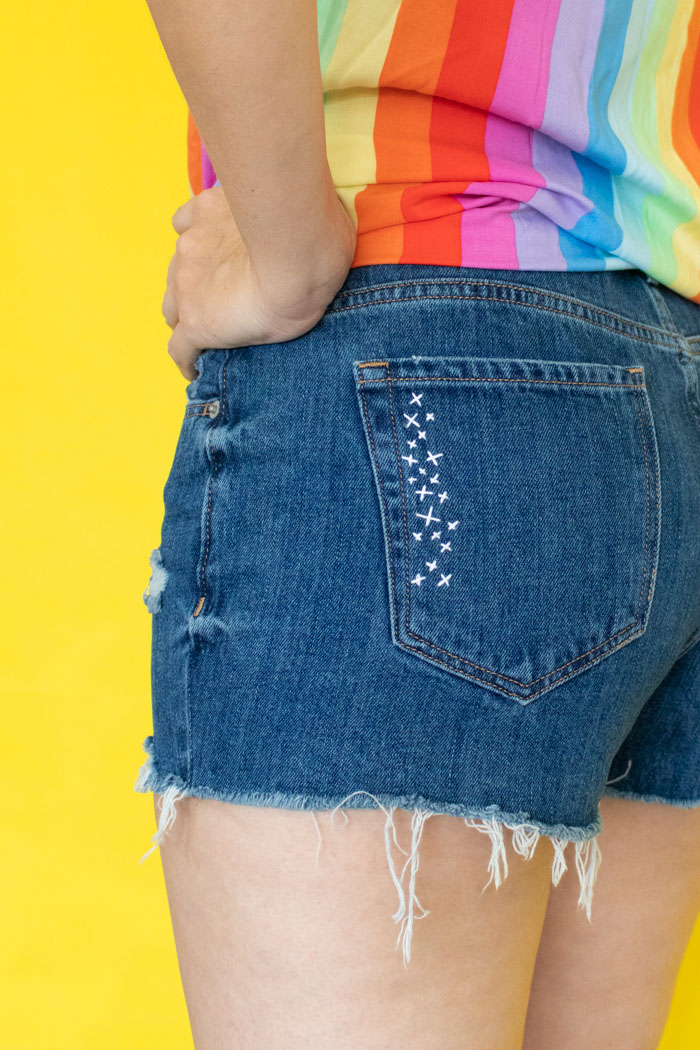 Never mind this close-up photo of my butt 😂 but these embroidered shorts are my favorites! I bought the denim at Old Navy on an incredible sale (now is the time to buy shorts on clearance!!) and added a simple criss-cross embroidery design that goes with anything and everything. Use any patches, colors, designs, etc. that you'd like to update shorts pockets to fit your style. Oh, and be sure to check secondhand stores for good deals on shorts since you probably only wear them for a small part of the season.
Each project is really easy to complete in just minutes, and the patch pocket DIY can be temporary if you carefully remove the patch after use. Using fabric markers ensure that shorts are washable and the designs will fade minimally over time, and as long as you properly knot your embroidery, the design should last through many washes.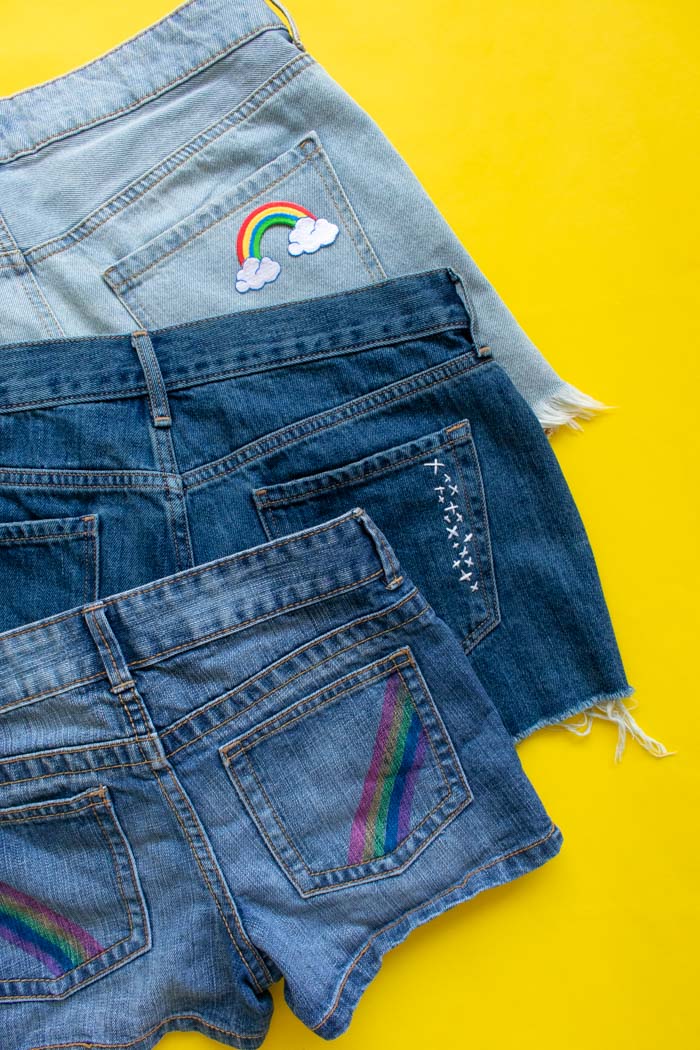 Check out the video for all THREE ideas for updating shorts pockets!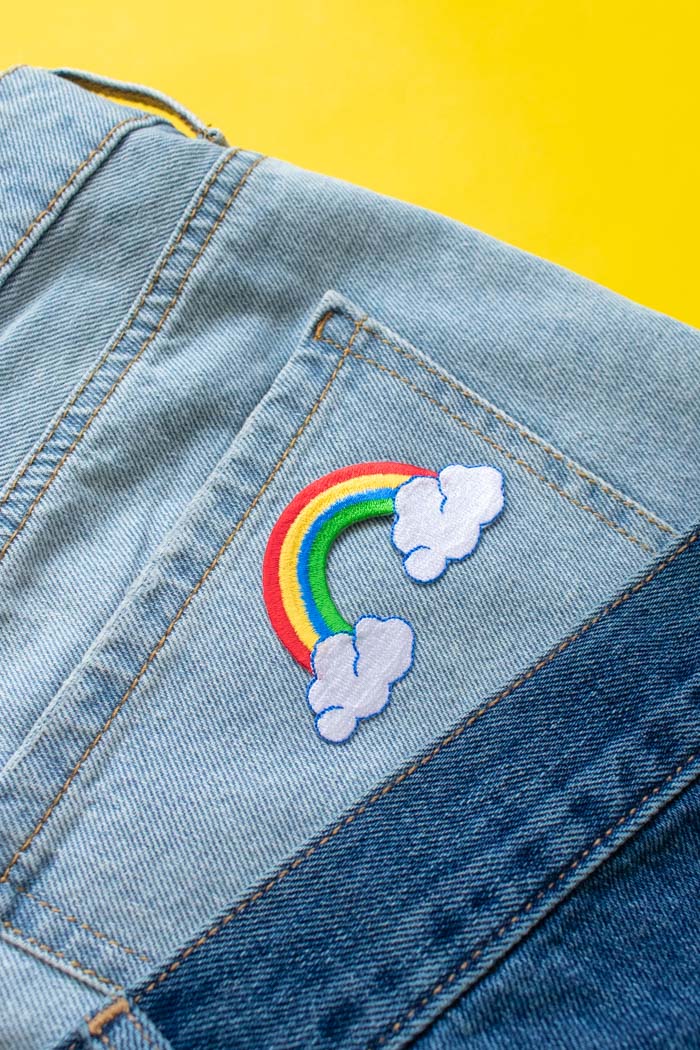 After the weather finally cools down this fall, I'll probably retire the rainbow patch and see if I can repurpose it on something else! Then I'll store my shorts away until next year (and hope that they still fit…) and see if I can remake them again.
What designs will you use to update a pair of shorts pockets?