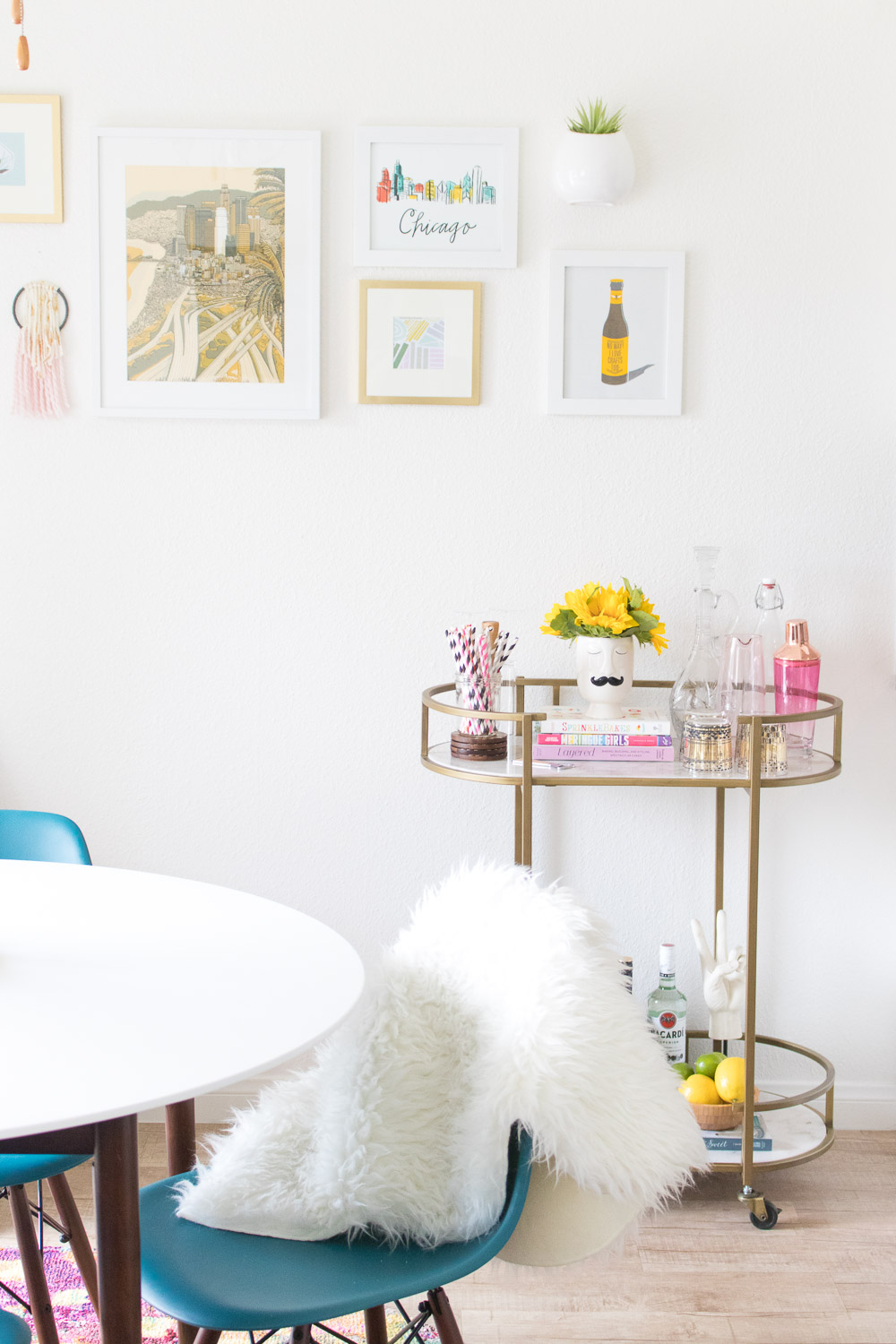 The following post is sponsored by hayneedle.com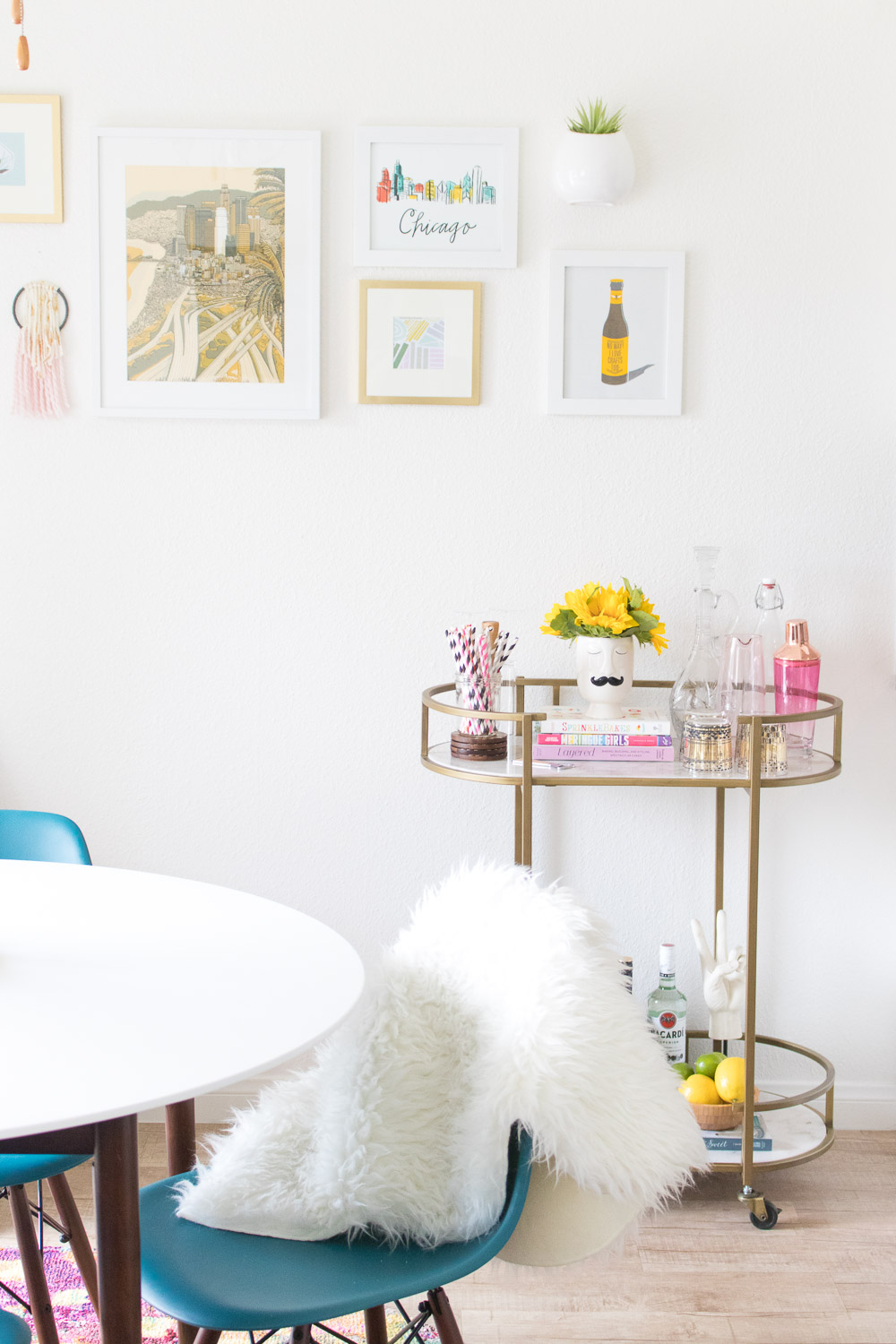 I'm loving the progress we're making in our rented apartment! You can follow along here on the blog with the tag The Shire. In this post, I'm really excited to share my dining room reveal and how it all came together with some help from hayneedle.com, where I found the pieces that became the heart of this room where we spend so much of our time.
See all the photos after the jump!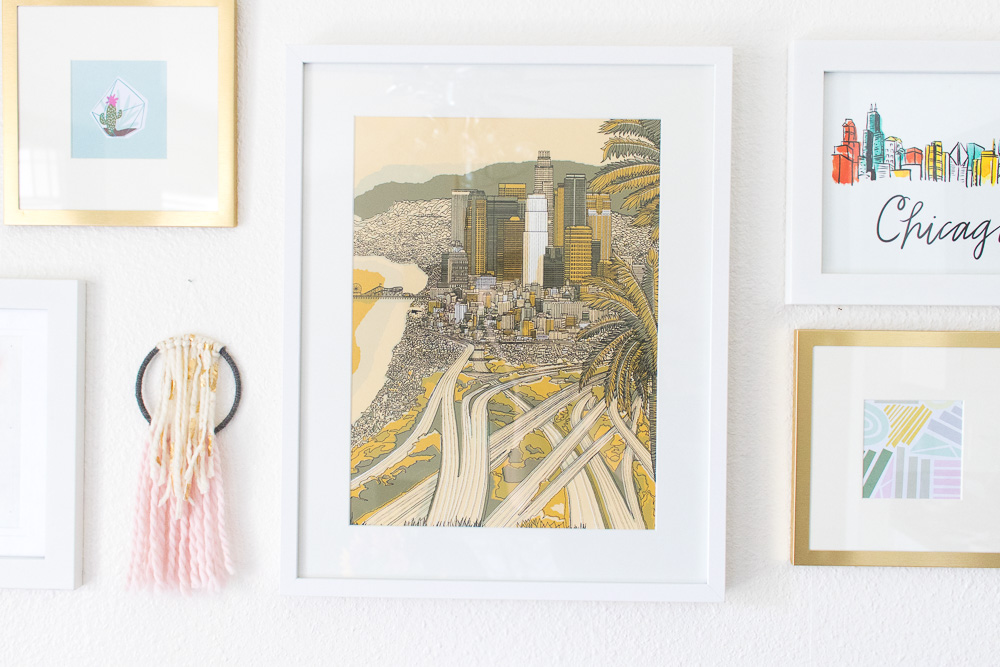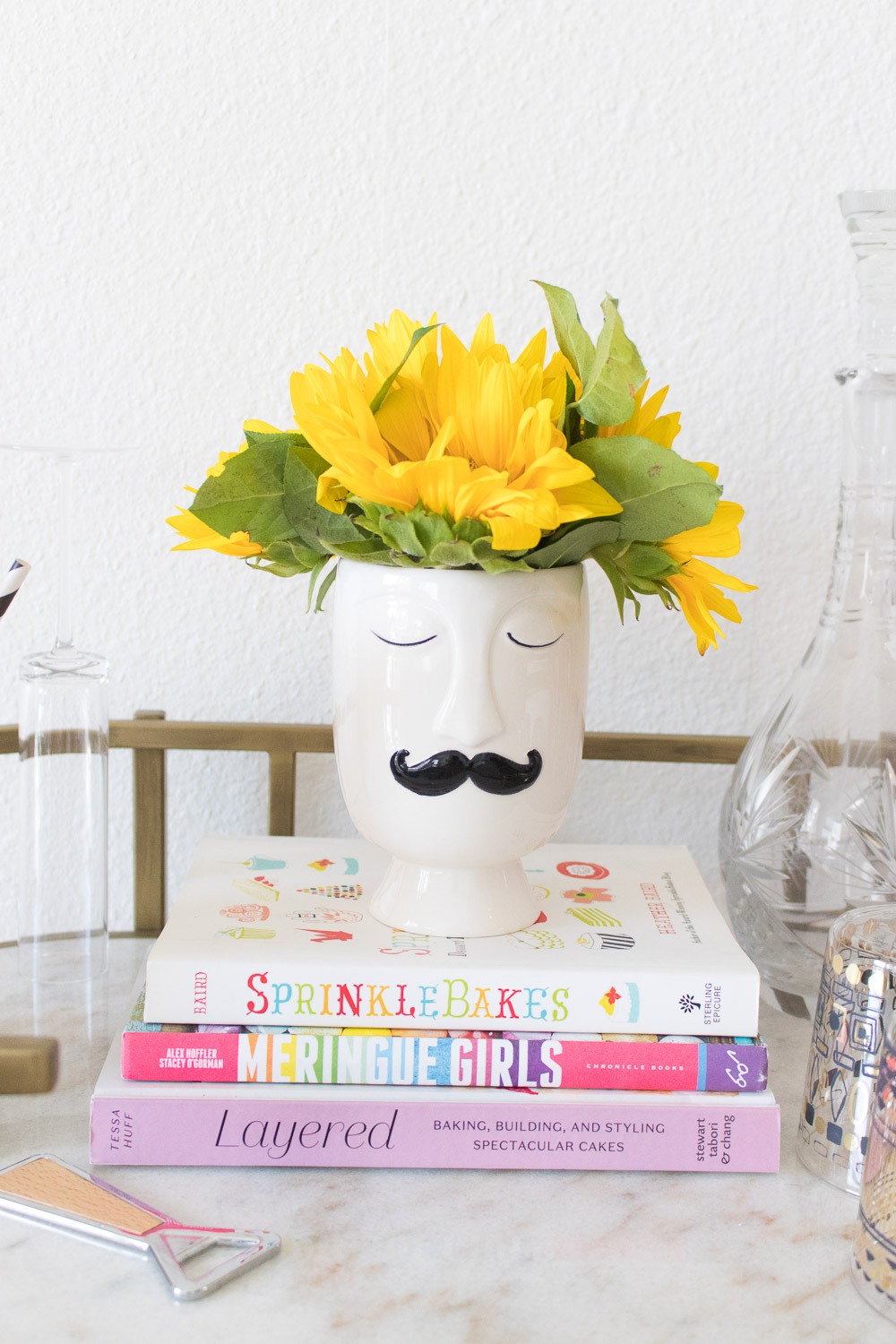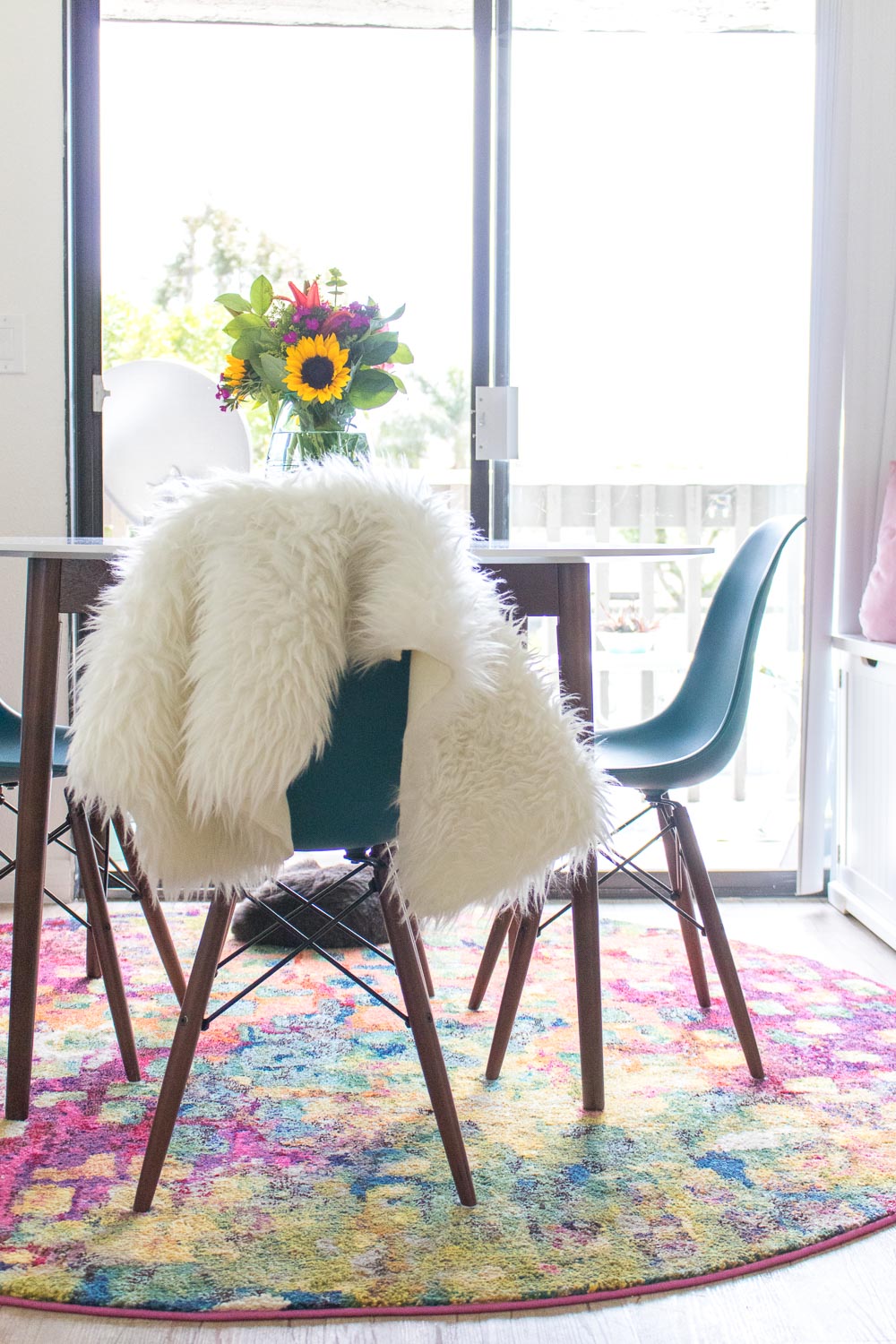 When we moved into this larger unit in March, we suddenly had a dining room for the first time in over a year. Our last apartment was too small for an actual table, so we had this make-shift IKEA hack rolling table for eating. It wasn't ideal. Purchasing this mid-century style white table with walnut legs and teal bucket chairs with walnut legs from hayneedle.com was a huge improvement to the eating-at-the-couch lifestyle we'd grown so accustomed to. I feel like an actual adult now, ha!
Purchasing the table and chairs was the biggest decision for us (on a really great sale, I might add!), and then came the rest. I've been trying so hard to add more color to our home because we tend to get stuck in a blue and grey scheme and can't get out, so I took a chance and ordered this colorful round rug (c/o) and I love the color it adds to our otherwise neutral space. Andrew was a little shocked at first, but I think he's warmed up to it. Personally, I think it really wakes up the room!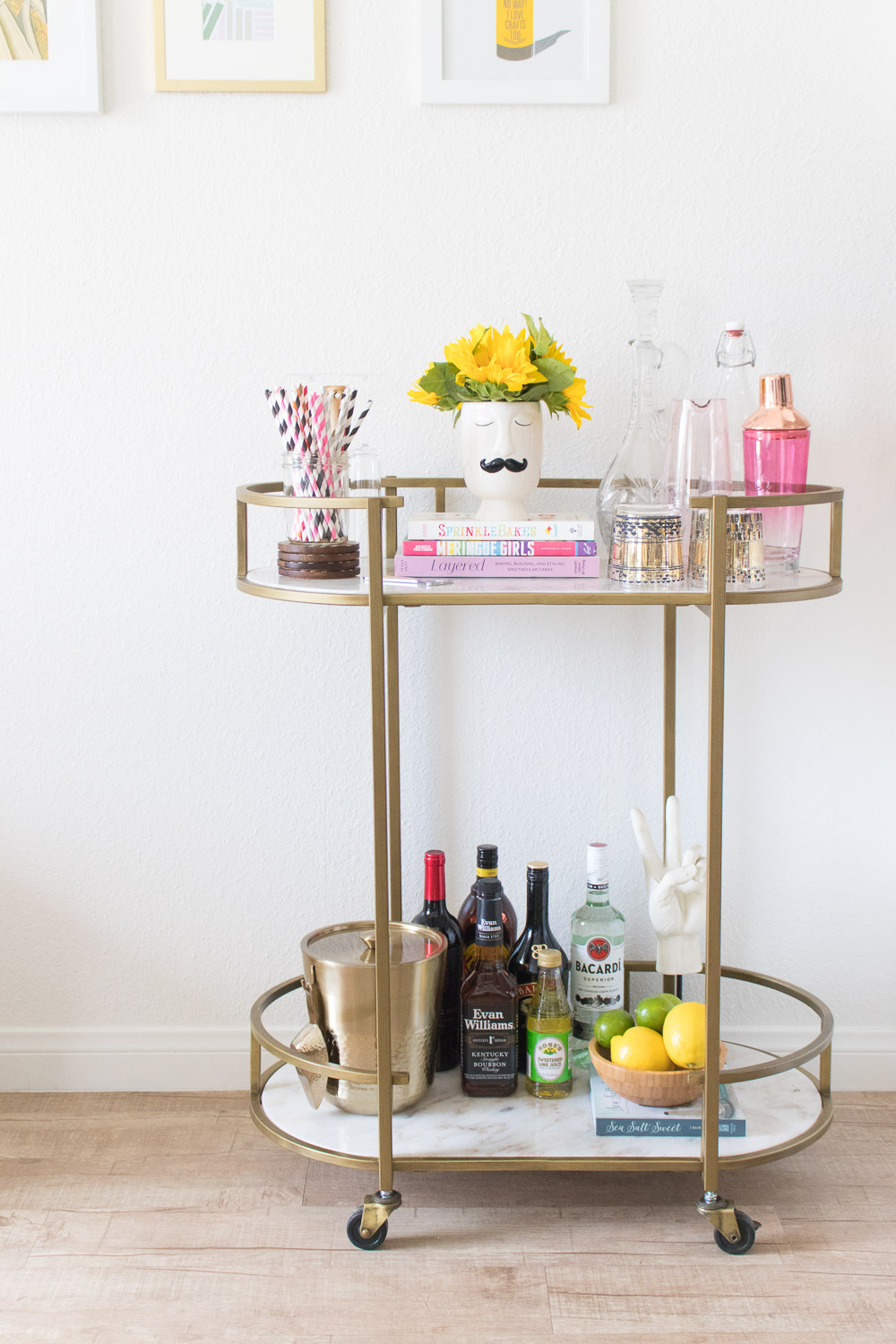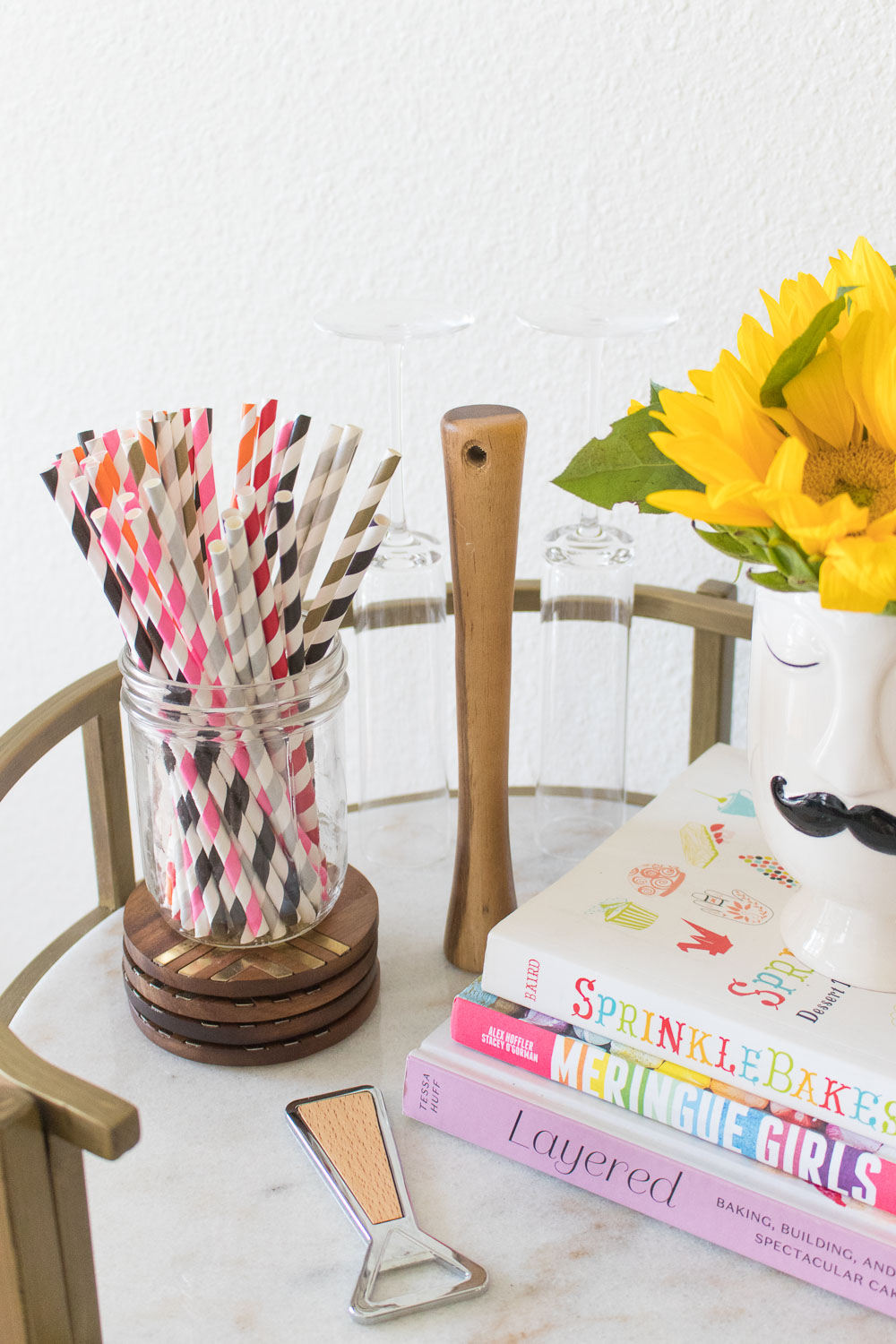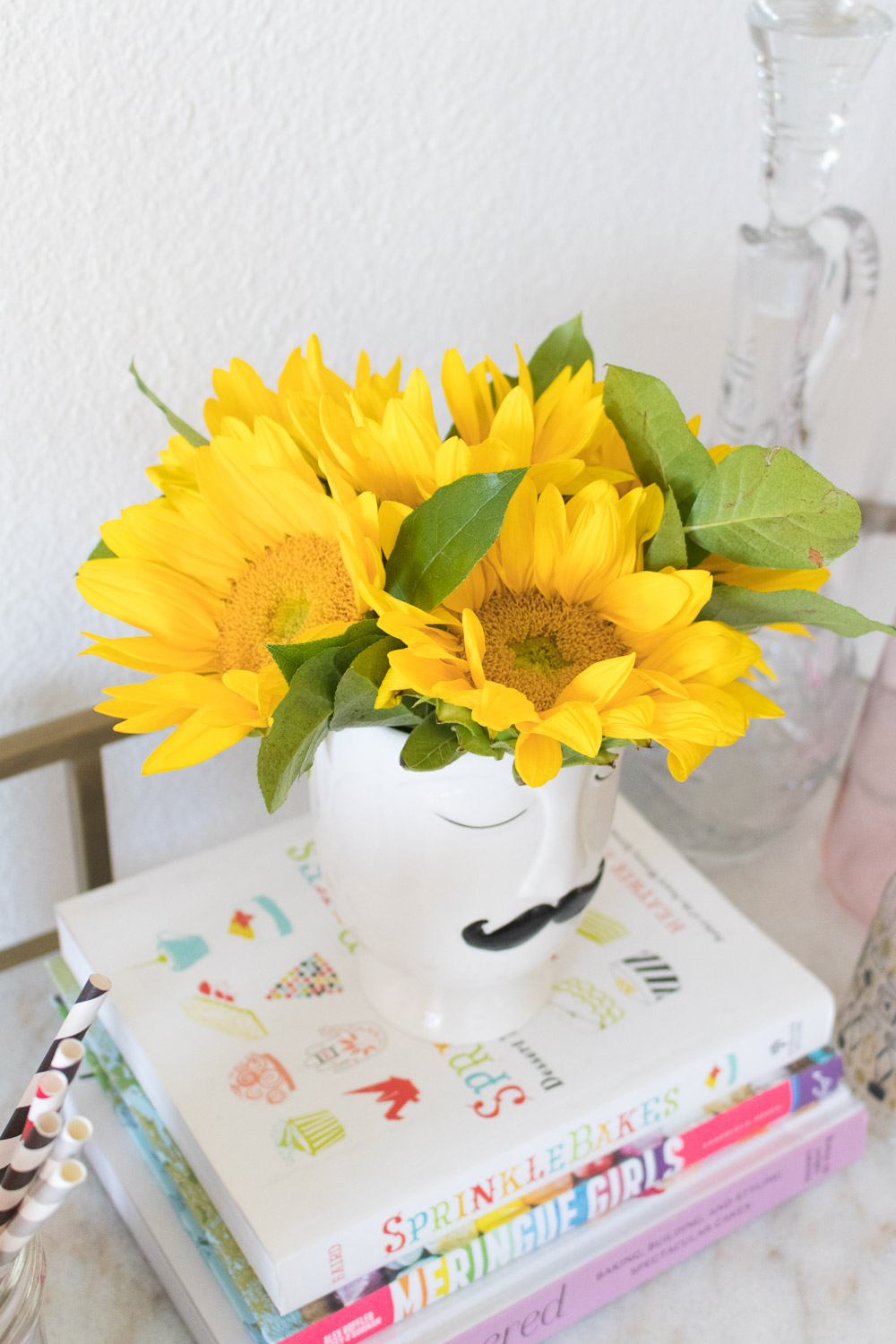 Another item on my wishlist for the past few years was a bar cart. I never had enough space for one, so now that we finally did, I squeaked at the sight of this gold and marble bar cart. I've got ALLLLL the heart eyes for this cart (c/o) and am loving displaying some of the pretty barware I've collected over the years. Less steps to make my go-to bourbon and Coke too!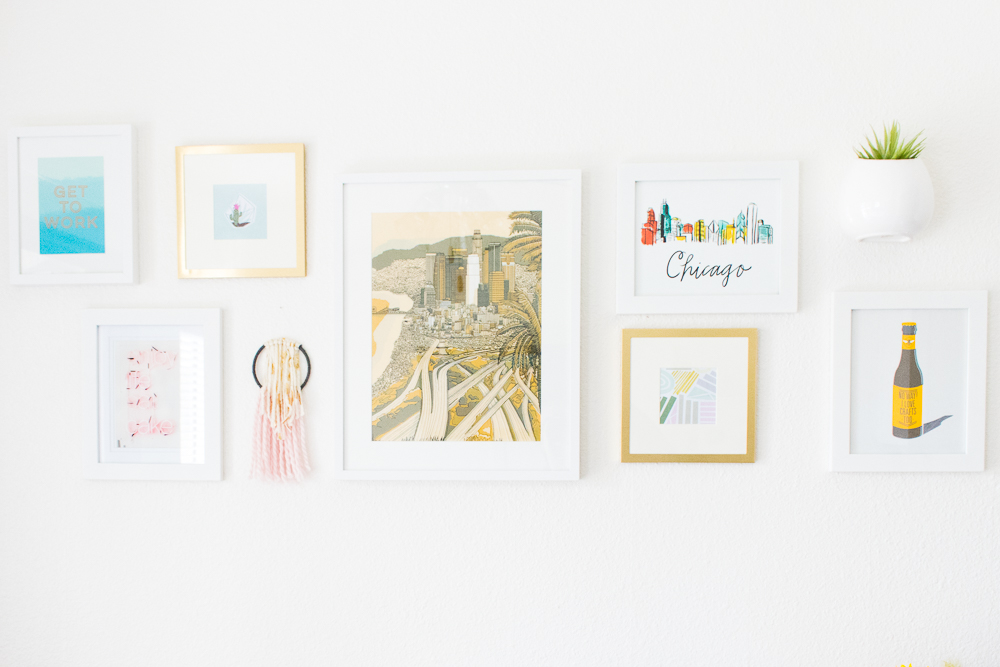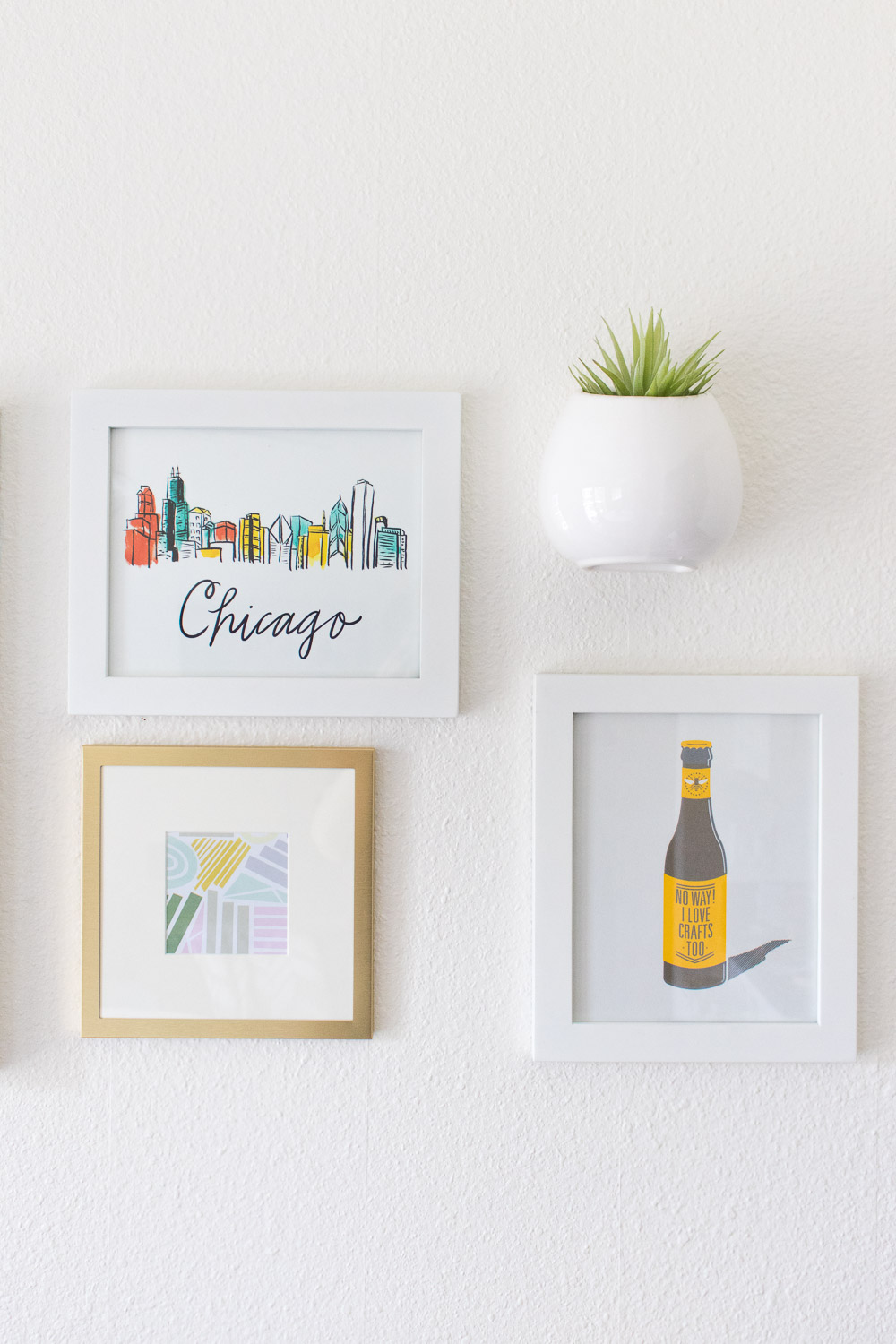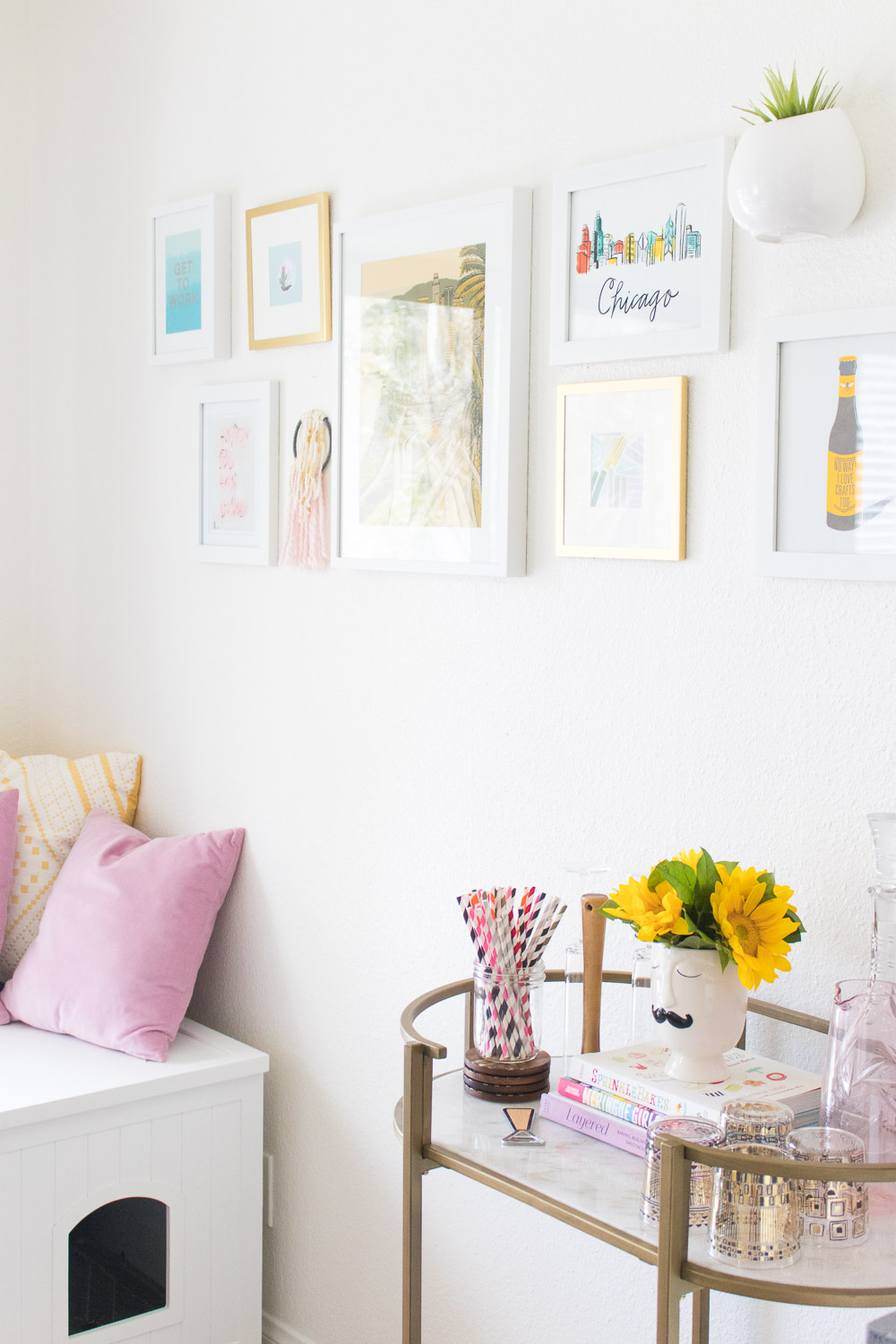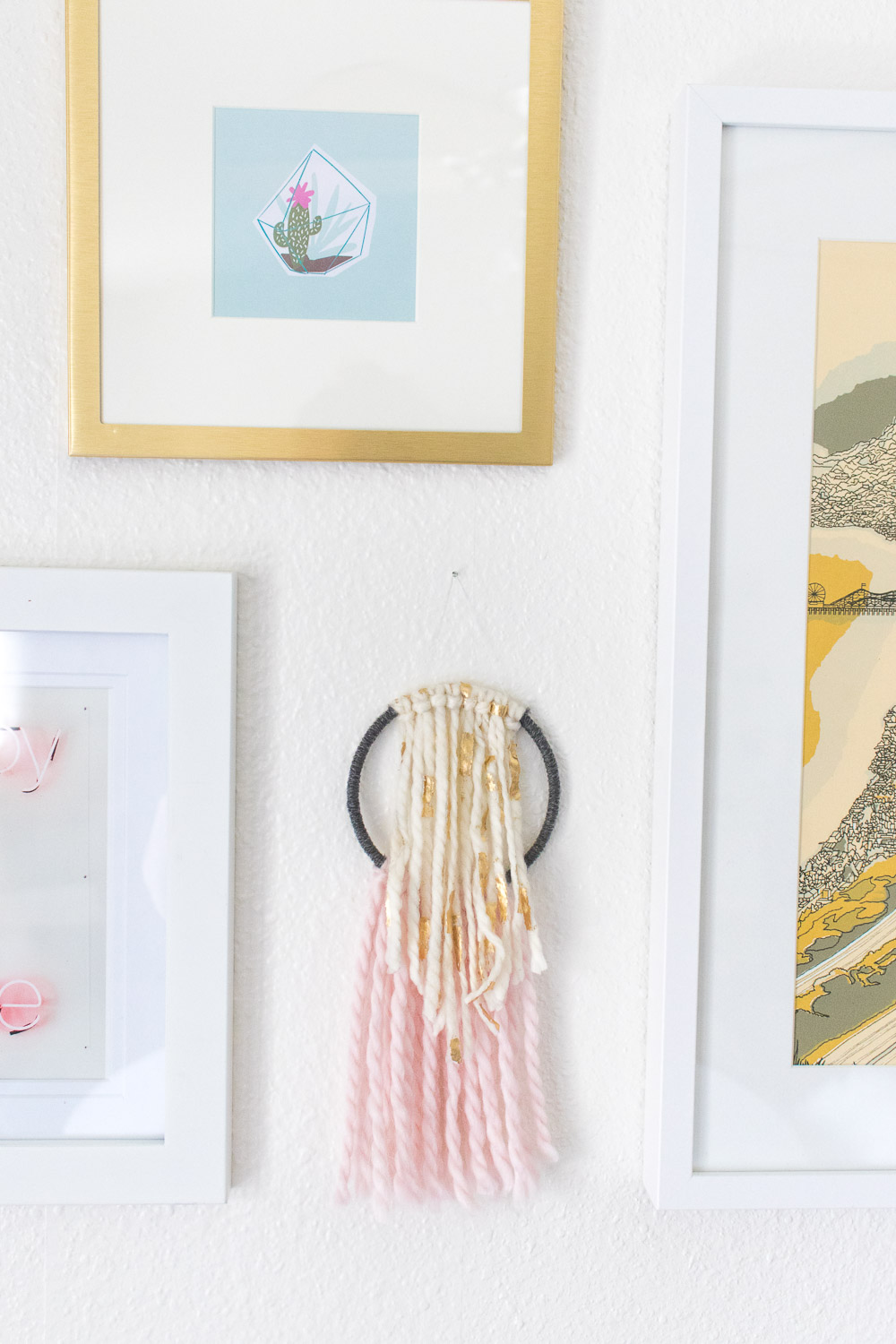 The last big change was this gallery wall, which I put together mostly with artwork I had already collected over the years. My hoarding goes deep, guys. I didn't want a sea of white frames, so I included a DIY wall hanging (simple tutorial coming tomorrow!) and a small planter to break up the frames, and I used two gold frames as well. My best tip for building a gallery on a budget: use cards! Both of the prints in the gold frames are from my A Beautiful Mess Messy Boxes! You can also add homemade art!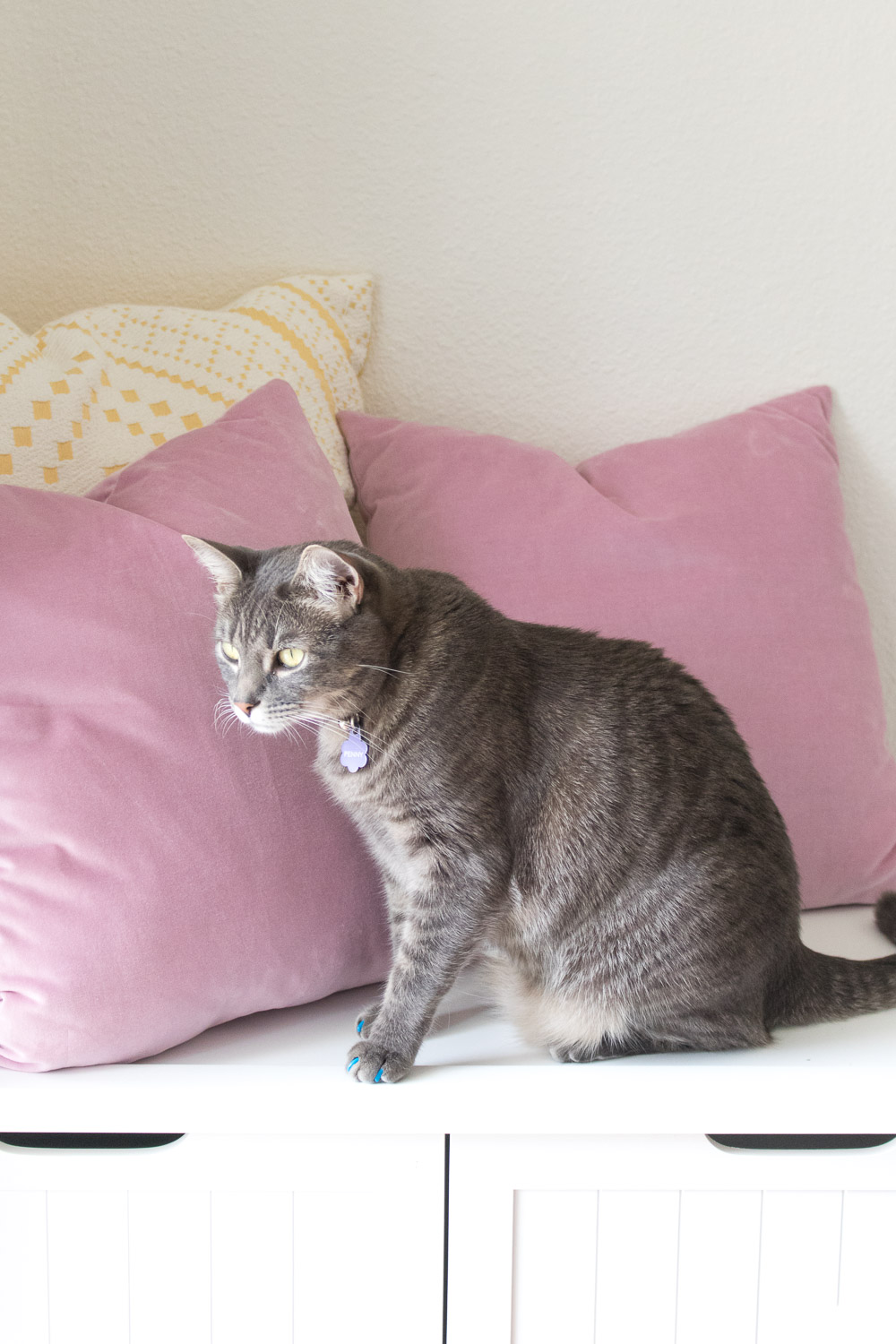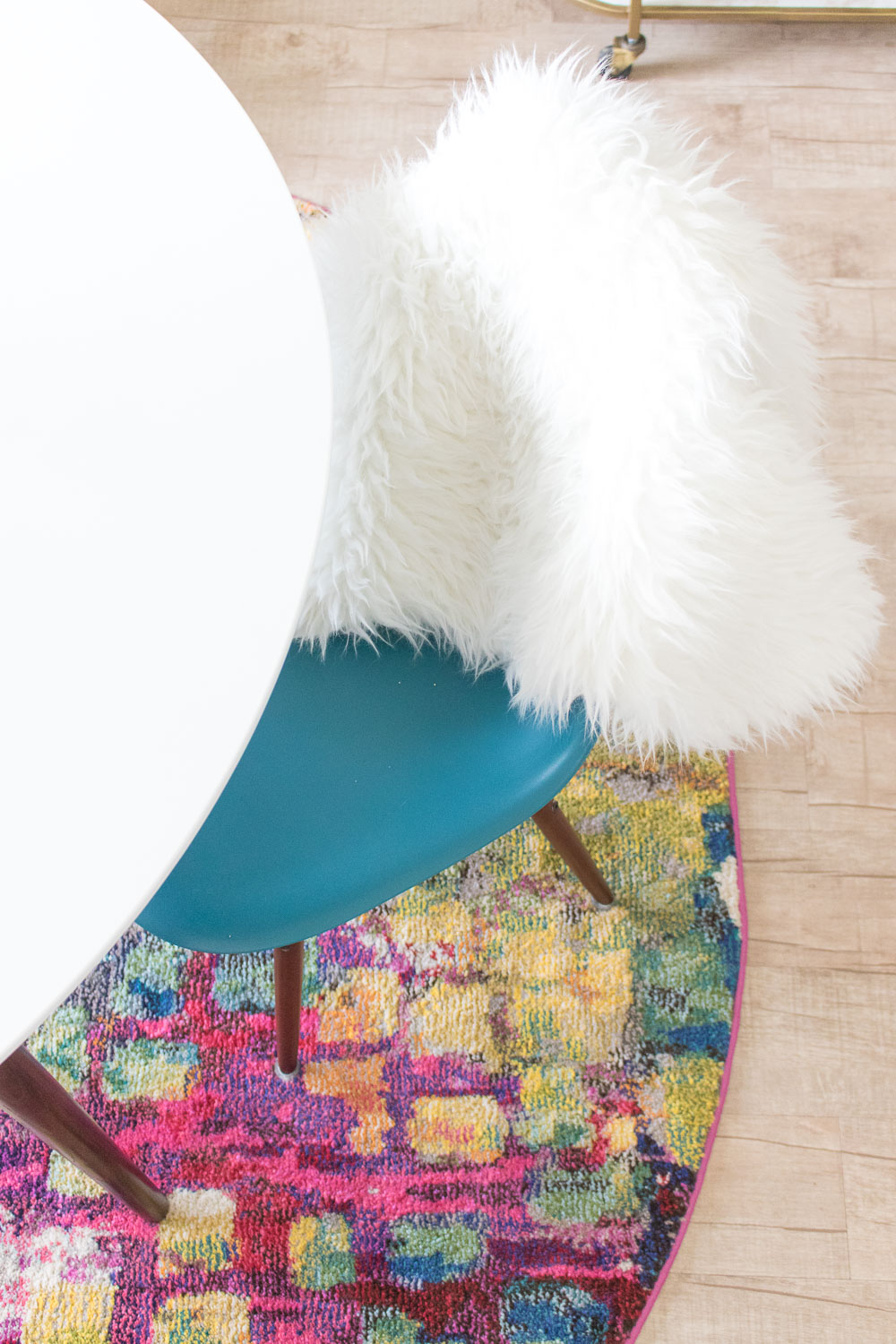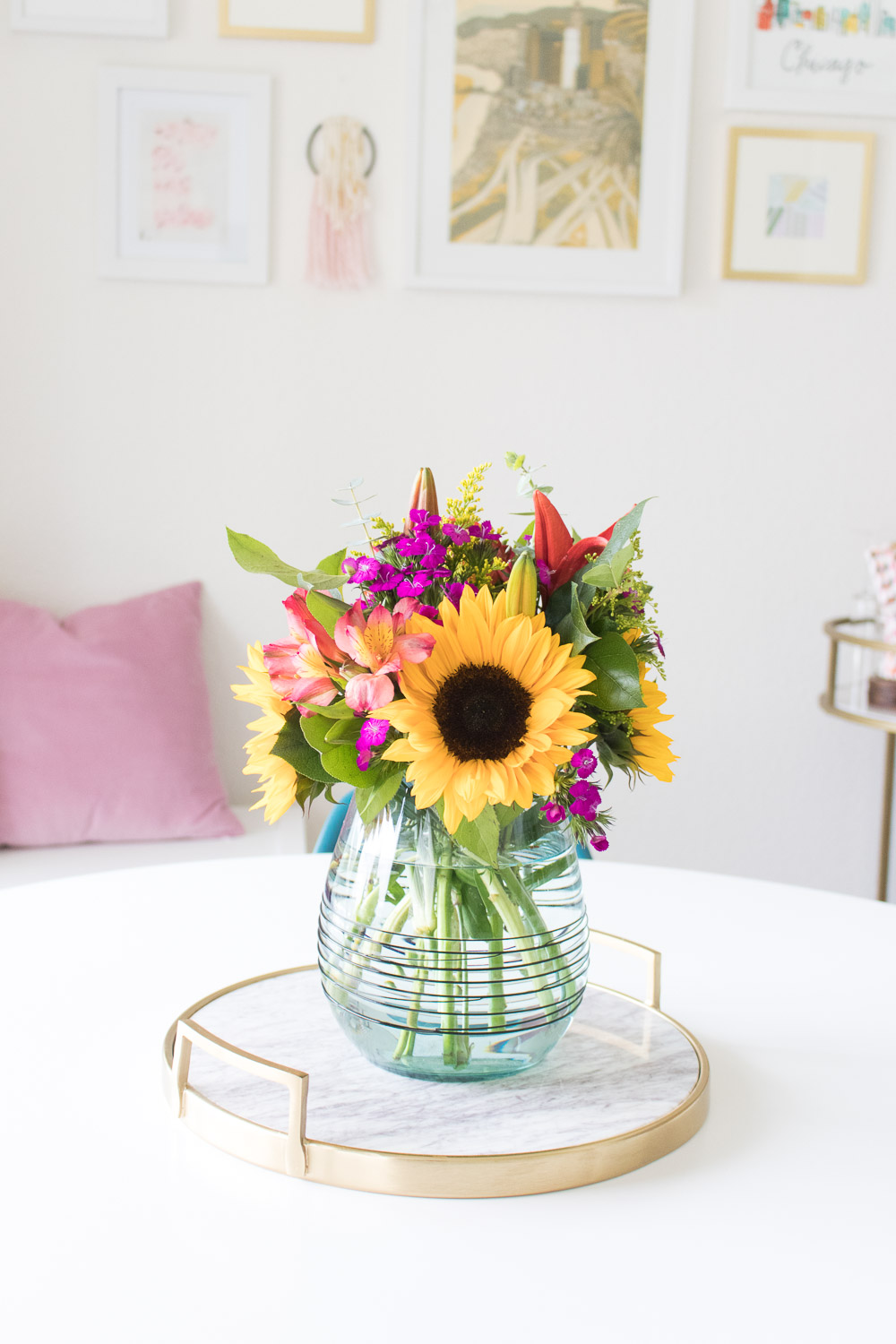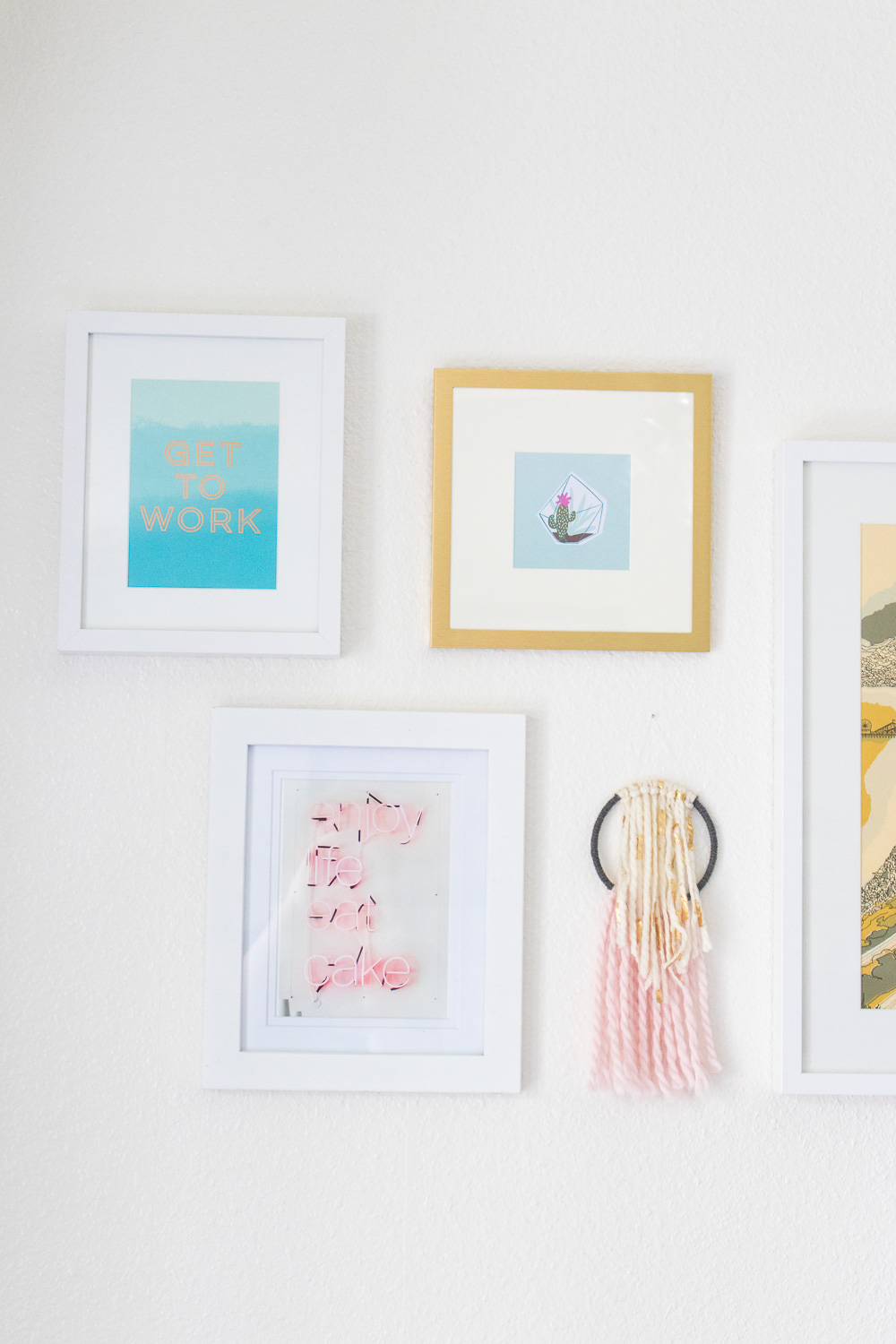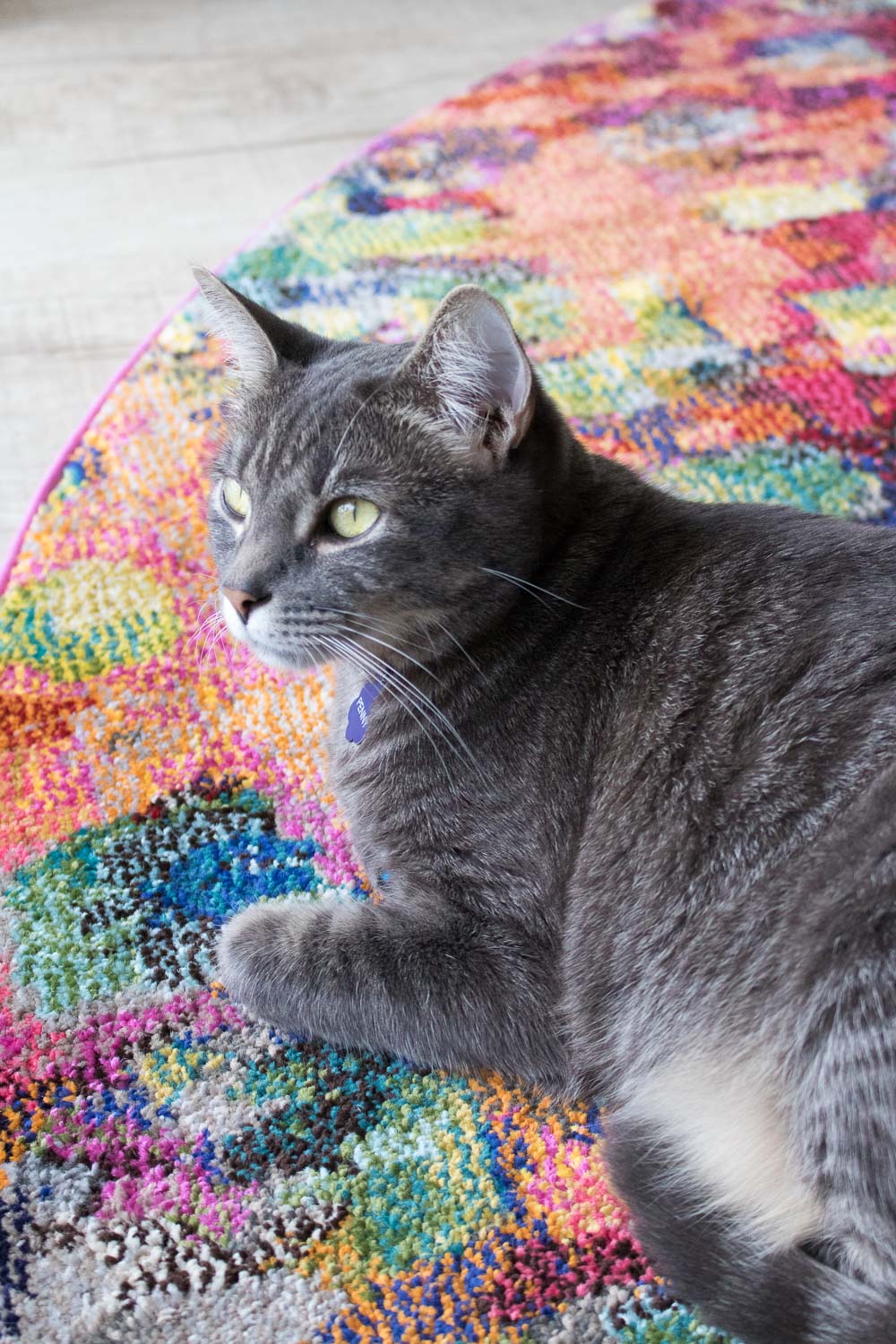 Having a dining room has made eating meals much more enjoyable, and it often becomes my workspace when I'm home because I prefer the location to our actual office/studio. Having a cushy rug under my feet makes it cozy, and a vase of seasonal flowers in the middle of the table makes it one of my favorite places in the apartment.
I can't wait to share more home decor updates of our space soon! Stay tuned for a few bedroom photos over the next few weeks!
Thank you to hayneedle.com for generously providing products for this post. All opinions are my own. Thank you for supporting the brands that keep Club Crafted posting!