/
Let's Talk About It: DIY Tampon Costume with Tampax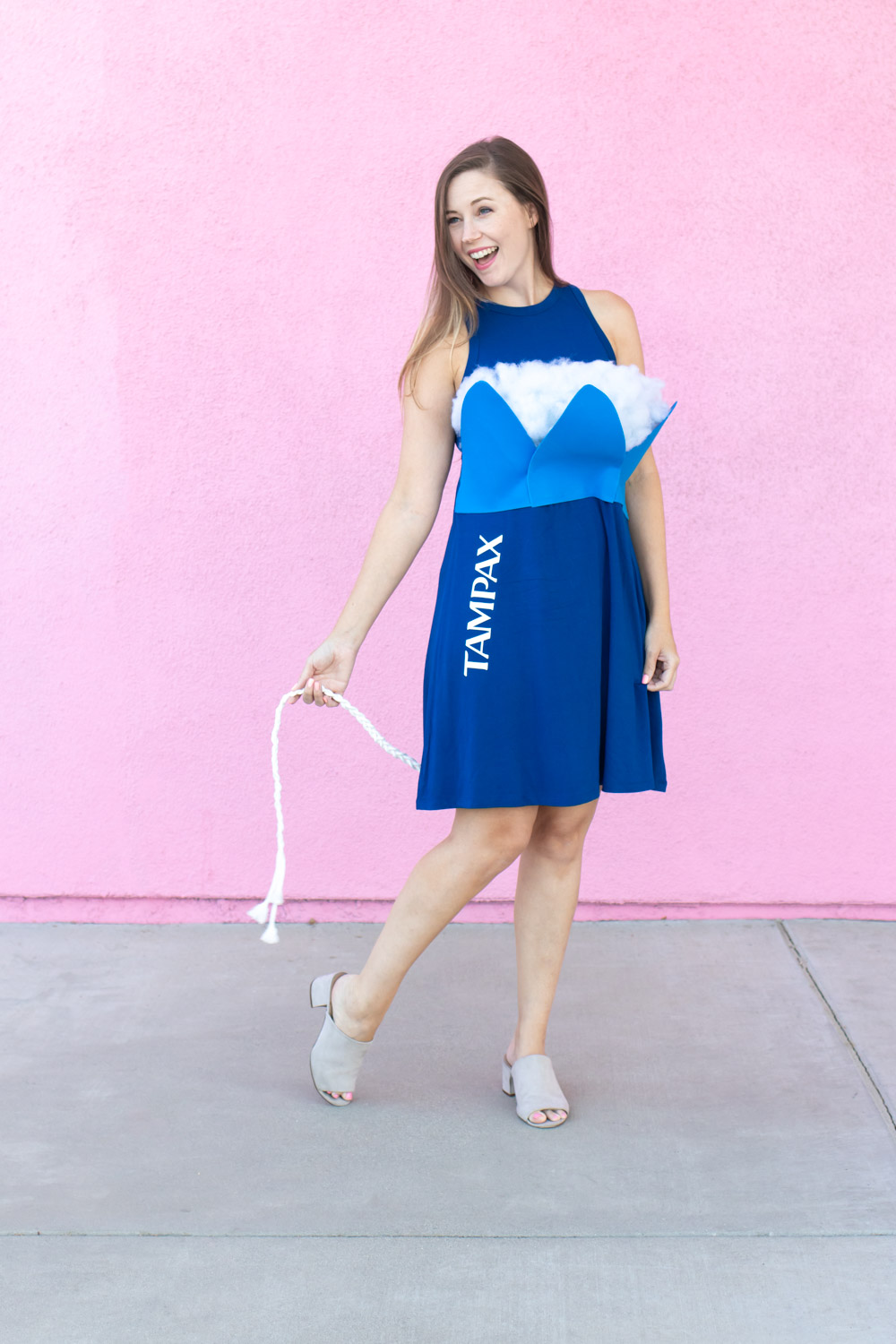 The following post is sponsored by Tampax
When you came to the blog today, I bet you didn't expect to see a giant Tampax…yet, here I am. You might be wondering why I would choose to make a tampon costume for Halloween, so let's talk about it! When Tampax first approached me about making my own DIY version of their Tampax suit costume, I wasn't sure if it was going to be the right fit for Club Crafted. Then I thought about how about 90% of my audience is young women and decided this was something that needed to be shared! Some women often feel ashamed about talking about their period, and Tampax is on a mission to make talking about periods as normal as, well, periods. Ultimately, I believe this is a message that needs to be shared. To kick off this conversation, I made a DIY Tampax costume to (hopefully) show women and all people who bleed how normal periods are. Keep reading for all the details!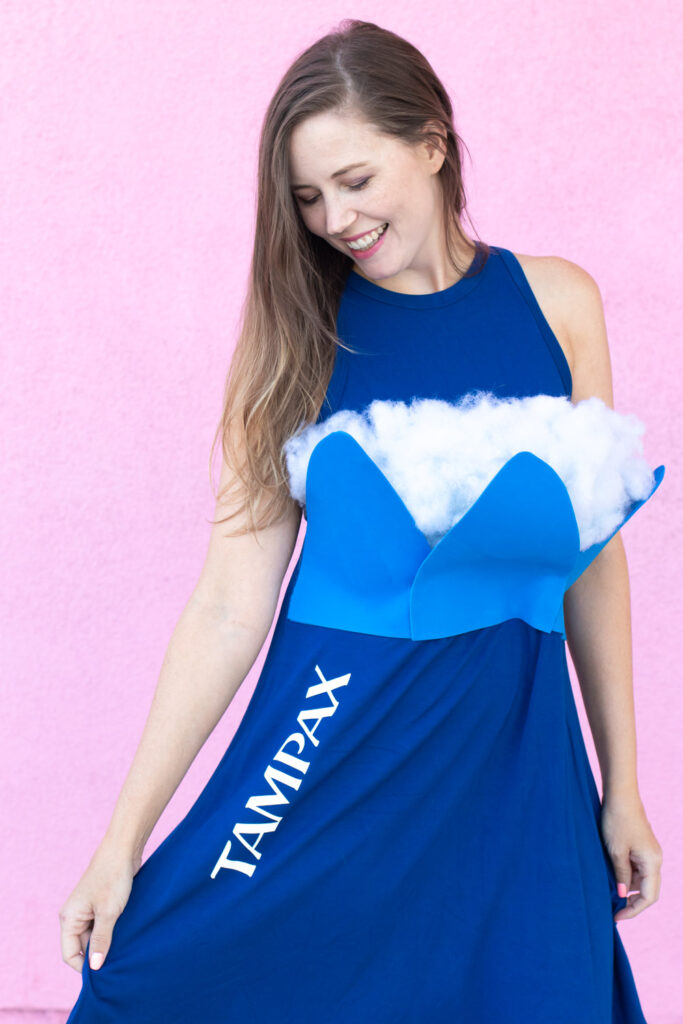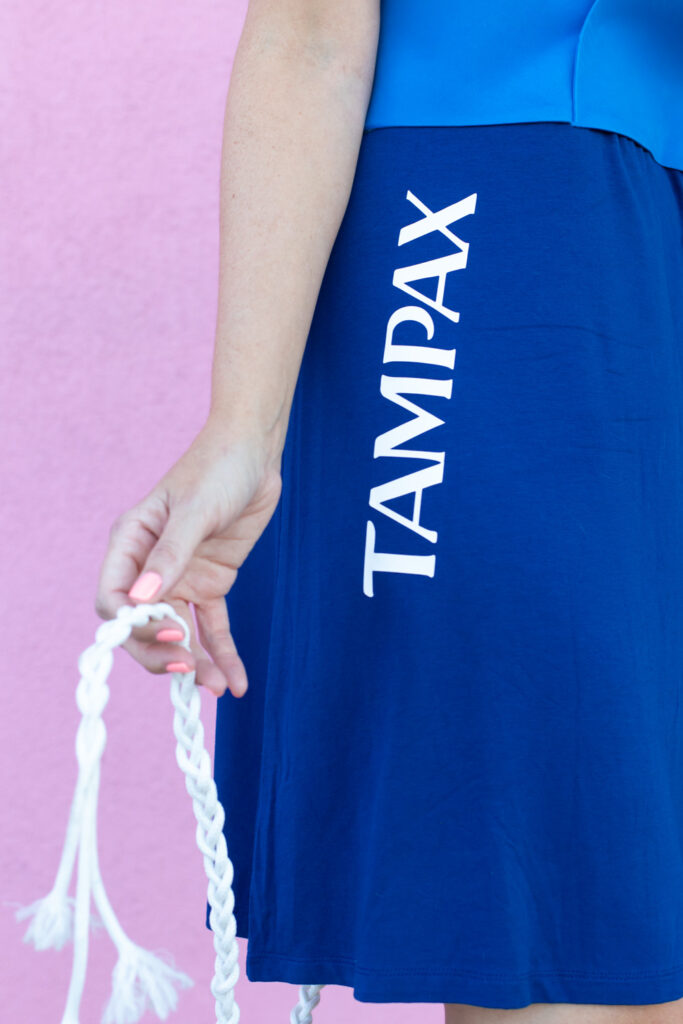 Why I Dressed up Like a Giant Tampax
If you think talking about periods is embarrassing, try standing in a Tampax costume on a busy street during rush hour…yes, I did that! My sister-in-law took photos of me on the side of one of the busiest roads in town. (Don't worry, this business was closed and no one else was around.) I'm no stranger to looking ridiculous in public for the sake of Halloween costumes, but I'm not going to lie, this was AWKWARD. If this is what I need to do to encourage more people to have tough conversations about normal bodily functions, then I'm A-OK with it. According to the Tampax Period Education Survey of more than 2,000 people, 67% of adults (and 59% of women) are not very comfortable talking about periods. I do believe every single person should participate in normalizing periods and supporting proper education about them.
I've used Tampax tampons for as long as I can remember, so there was no better brand for me to partner with to share their message of period positivity. Now, I'm not saying you need to scream about your period from the mountain tops (you do you though). I'm just saying we should make a clear effort to help women and all who bleed to understand their own bodies and not be embarrassed to ask questions or talk to their partner or family members about their period. Normalizing periods is a big step toward female mental and physical health.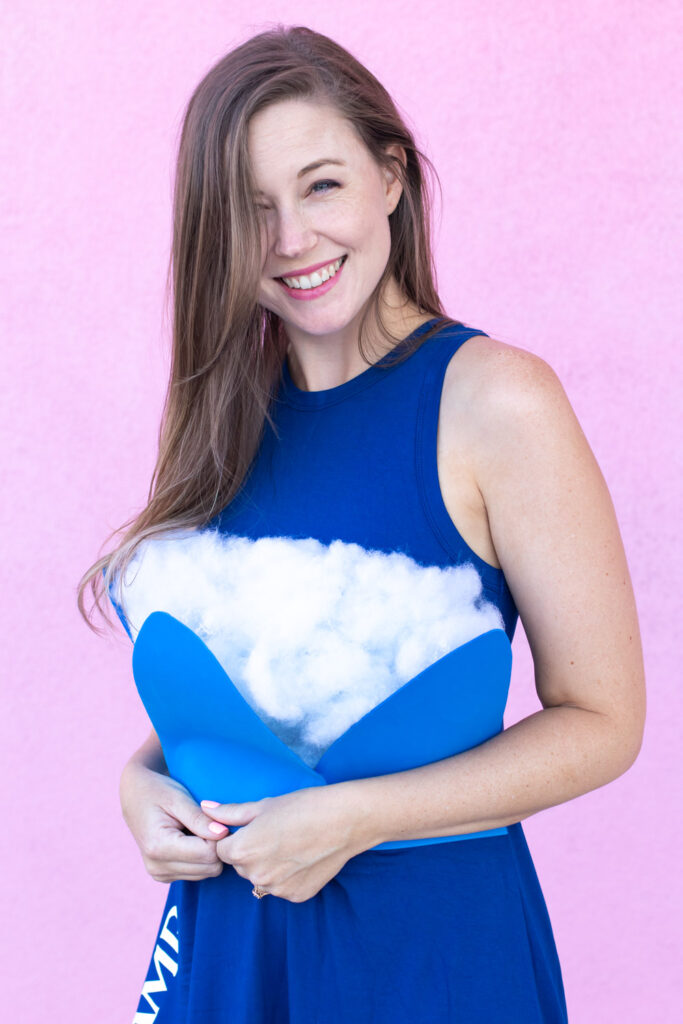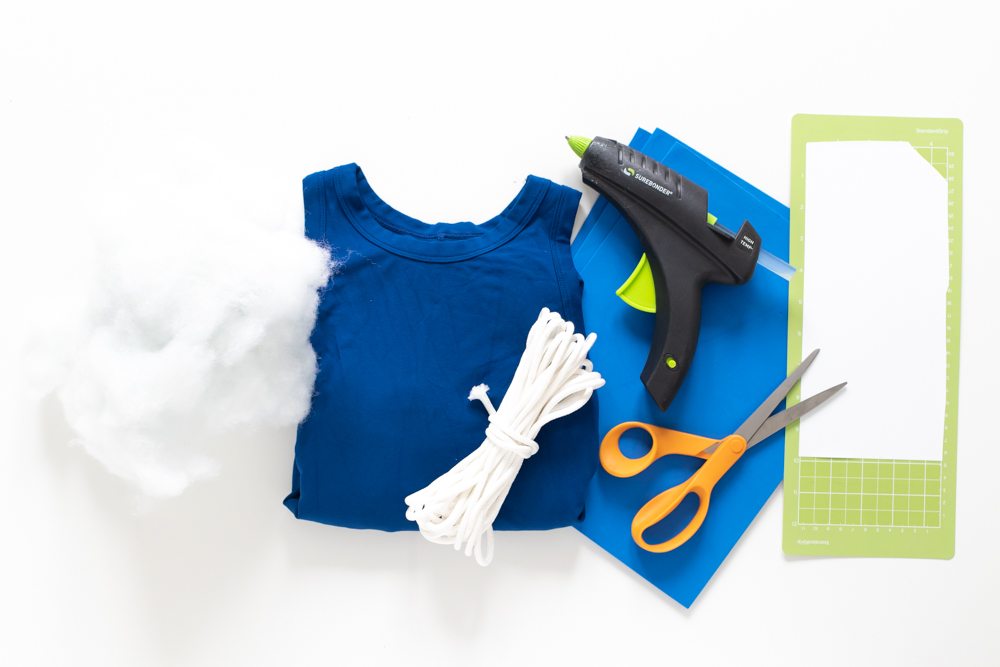 How to Make a Tampax Costume with Easy-to-Find Items
Let's move on to why you're really here – to see how to make your own Tampax costume! Because I strive to make DIY costumes that are easy enough for the average person, I used a dress, craft foam and pillow stuffing to create this costume.
Supplies:
Blue dress (or matching top and bottoms)
Blue craft foam, three pieces
Scissors
Pillow stuffing
Glue gun
White iron-on vinyl
Cutting machine (or craft knife and mat)
White cotton rope
Iron (optional)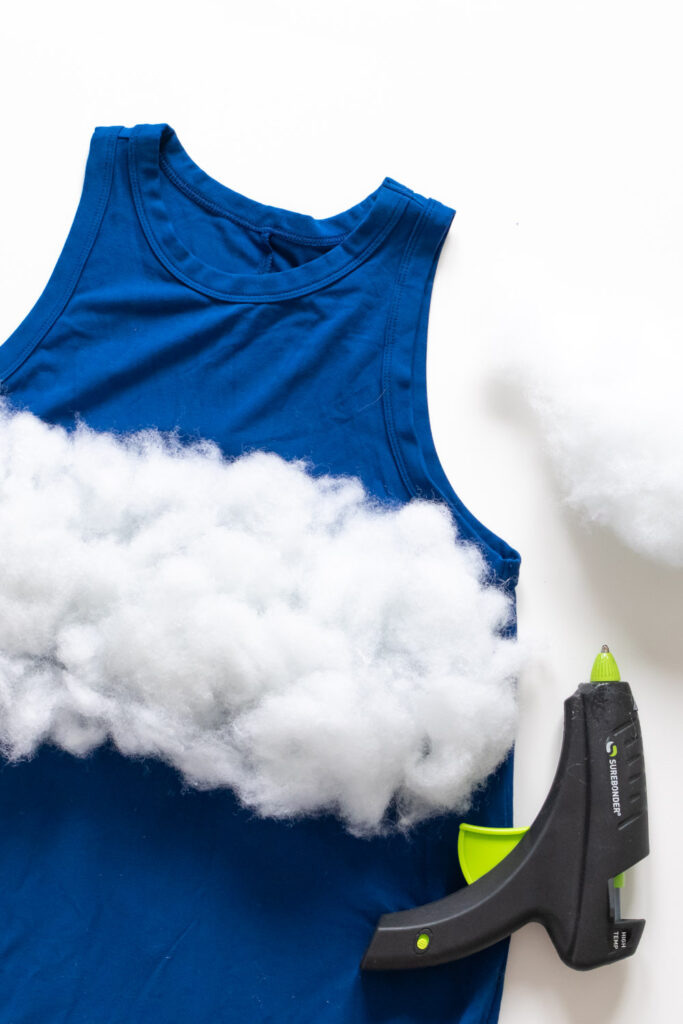 Step 1: Pull out small tufts of pillow stuffing and glue gun it across the bust area of the dress or top. Repeat with multiple pieces until full.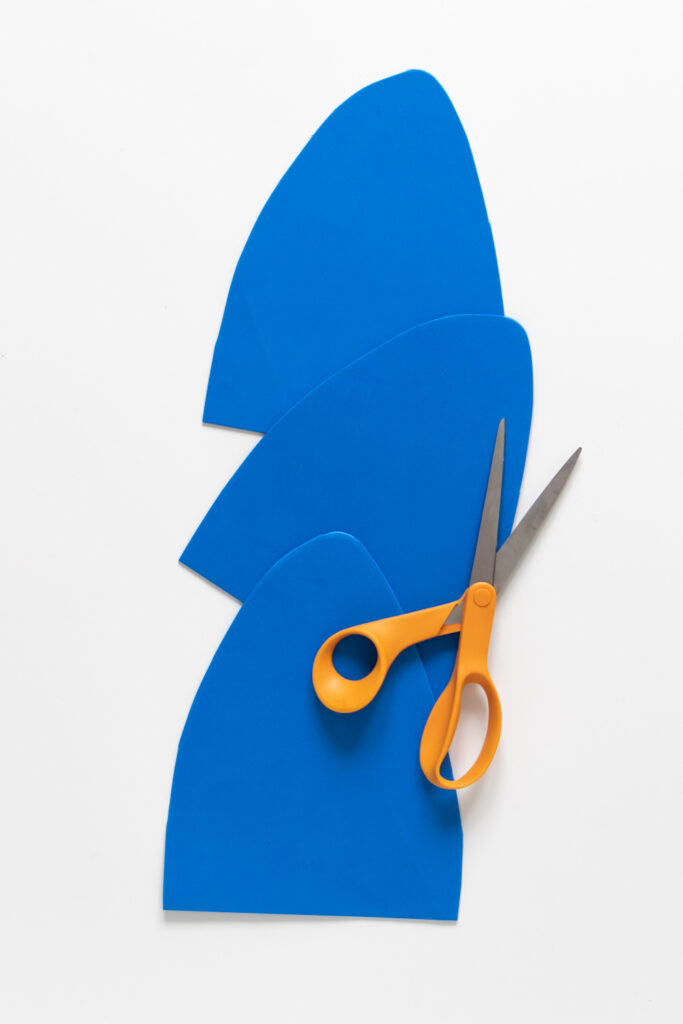 Step 2: Layer three pieces of blue foam together and cut out a curved triangle shape. This creates the applicator petals of the tampon costume. They should be proportional to your own body and the bust area you've added the stuffing to.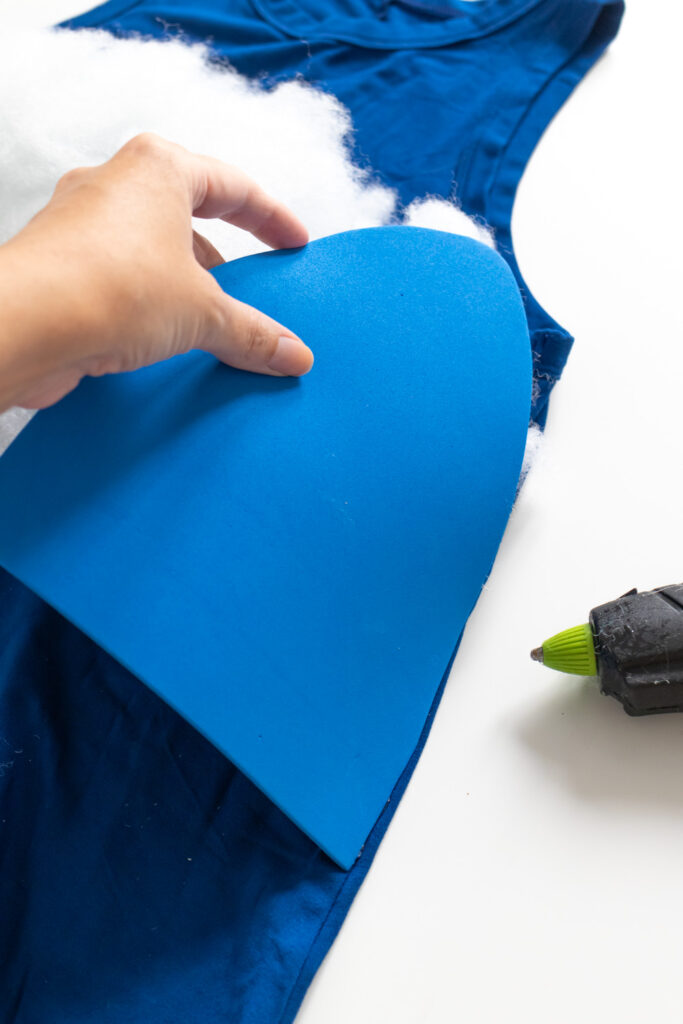 Step 3: Apply hot glue to flat back/bottom of the foam pieces. Arrange them so that the middle piece overlaps the sides (if possible), reaching all the way to the side seams of the garment. Then add glue to press the tops of the applicator petals into the pillow stuffing.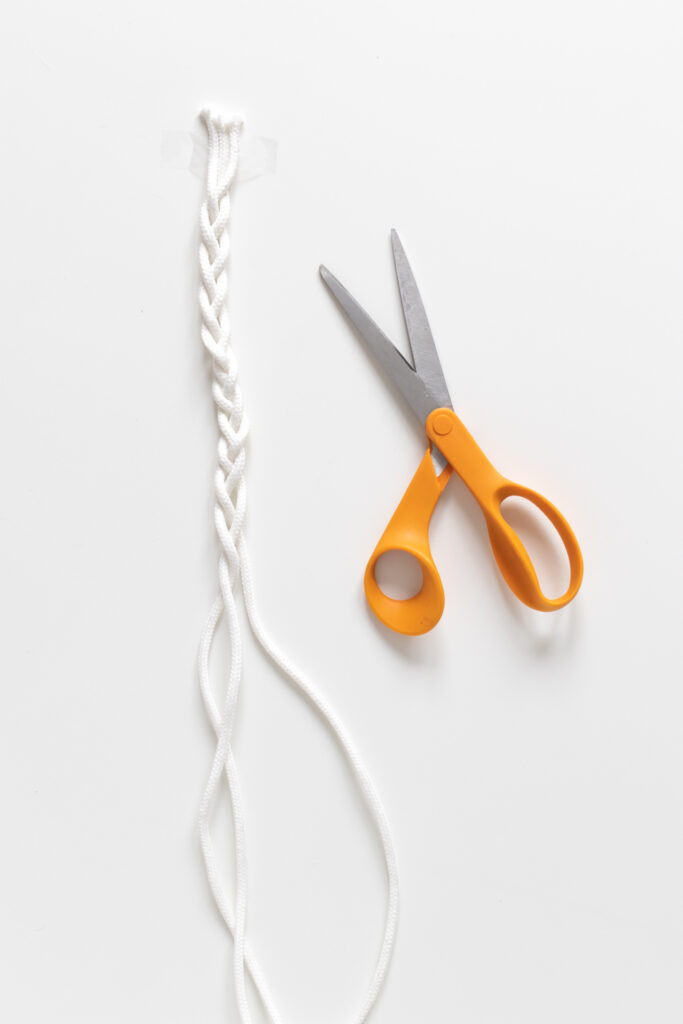 Step 4: Cut three pieces of cotton rope to approximately your arm-to-bust length. Tape the three ends to a table so that you can braid them together and create Tampax's signature LeakGuard Braid.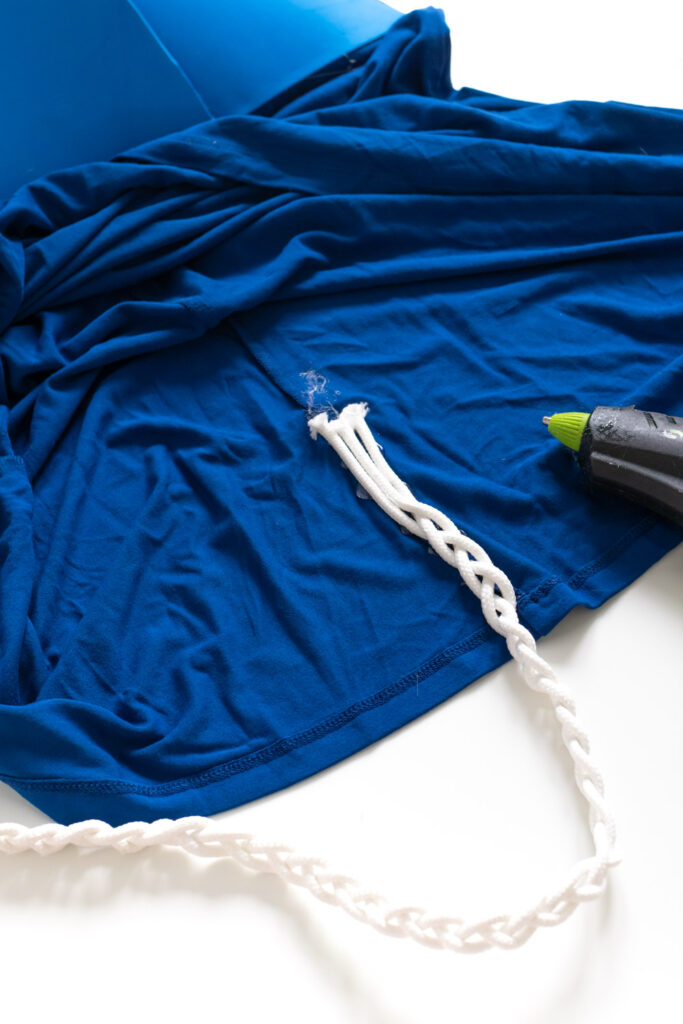 Step 5: Then glue the three strands together at both ends to hold the LeakGuard Braid in place. Glue to the inside back of the dress (or other garment).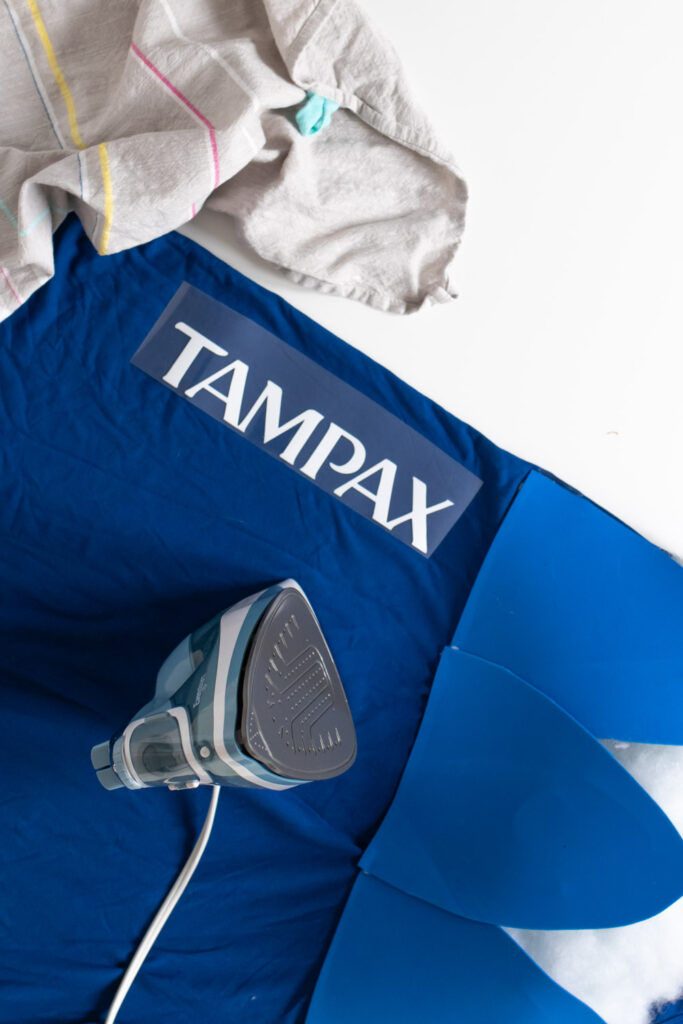 Step 6: Lastly, add the Tampax logo to the side! Cut it out on iron-on vinyl using a cutting machine OR use alphabet stencils to paint it if desired. Iron in place or wait for paint to dry. Then it's ready to wear!
Please celebrate Halloween safely this year! Try making this easy Tampax costume to share on social media to help encourage people you know to normalize periods. We can all do this together.
Thank you to Tampax for generously sponsoring this campaign. All opinions are my own. Thanks for supporting the brands that keep Club Crafted making!